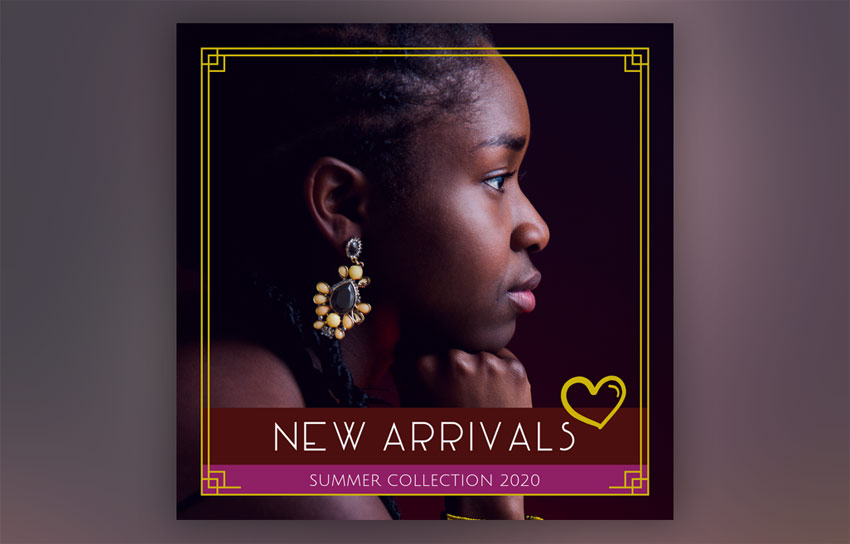 Learn how to create an eye-catching ad by using an Instagram post template, without Photoshop.
If you want to promote your brand or your product at a low cost, and
still reach your target audience effectively, you can do it with the
help of Instagram. An eye-catching Instagram post will make a great ad,
but first you need to know how to create it. In this tutorial, I'll show
you how you can create your post using an Instagram ad template.
Follow along with us over on our Envato Tuts+ YouTube channel:
What You'll Learn in This Instagram Ad Template Tutorial
Where to find Instagram post templates
How to use a template for an Instagram post
How to customize a blank Instagram post template
How to use an Instagram template without Photoshop
How to Create an Instagram Ad Template

Step 1

First,
go to Placeit.net. Placeit is an online mockup generator that you can
use for all kinds of products. This time we're going to look at
Instagram ad templates, so navigate to Designs and click Instagram
Posts.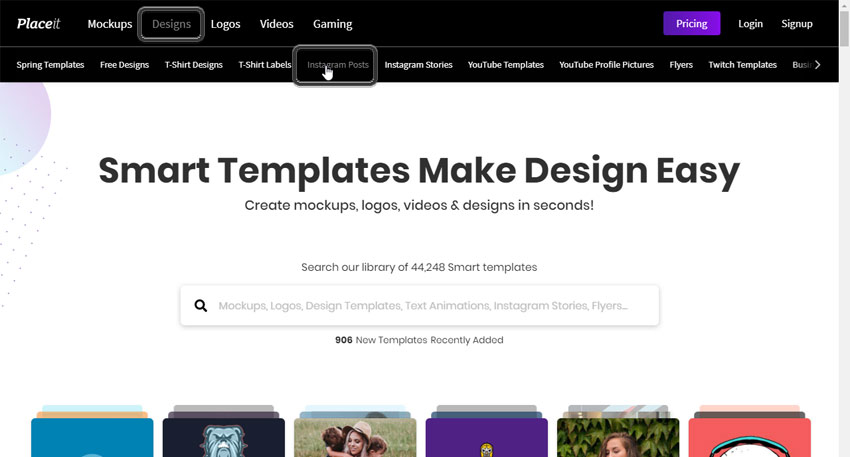 Step 2

There
are hundreds of Instagram post templates to choose from, in a variety
of styles and topics. You can filter them by Tags, but you can also
browse through them all to see what inspires you the most. When you're
ready to pick one, just click it. I chose this one.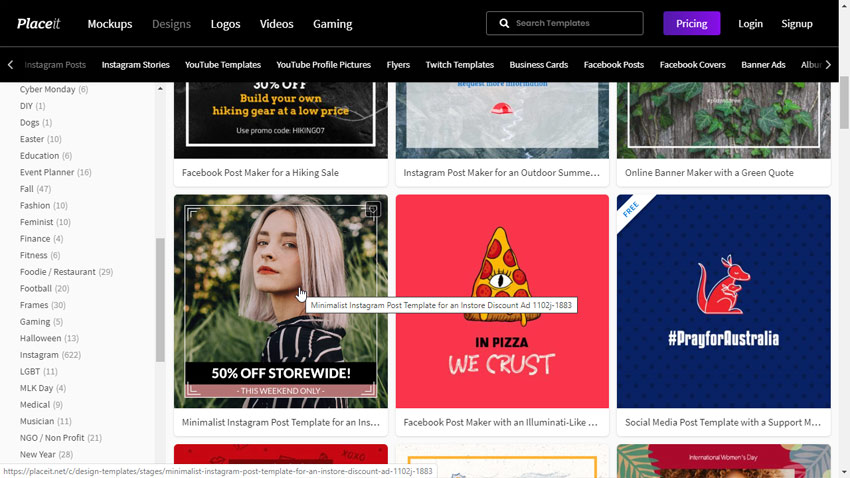 Step 3

You
can now customize your Instagram ad template! If you don't know where
to start, you can scroll down and select a preset that fits your vision
the best.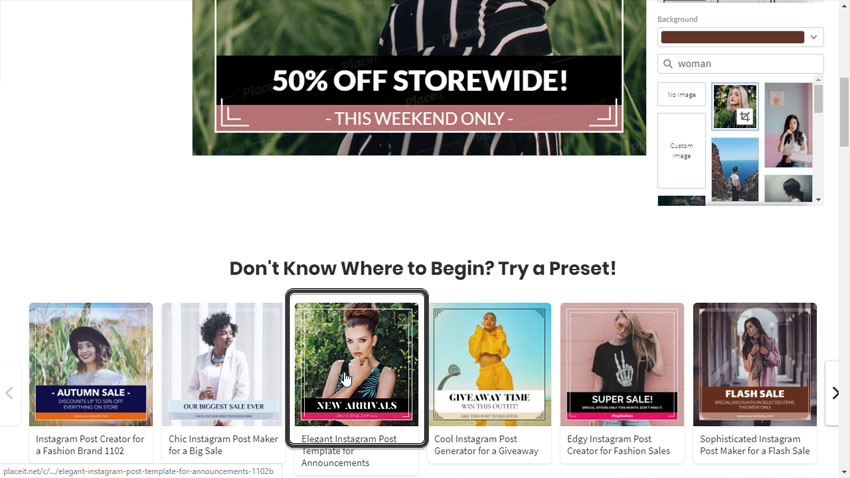 Step 4

Once
you've chosen the preset, it's time to adjust it to make it perfect.
First, let's take care of the photo—it's the most important thing here. This
template offers plenty of photos that you can use without worrying about
the license. But if you want to present your own product, you can also
add your own photo by clicking Custom Image.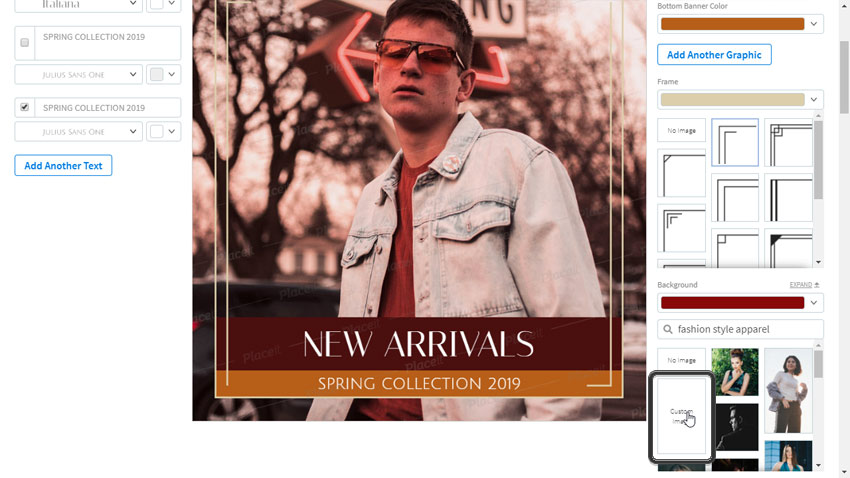 Step 5

Select your image (I used this one) and Crop it to create an eye-catching composition.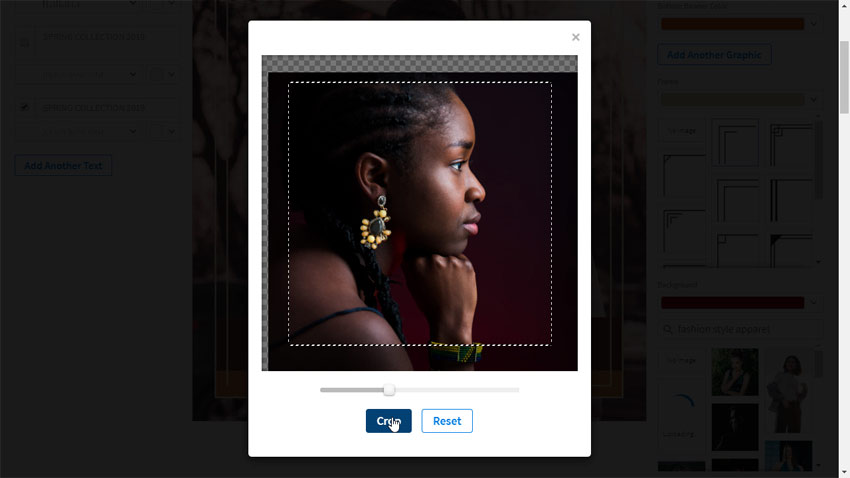 Step 6

This template adds a color filter to your photo. Pick a color that complements your image.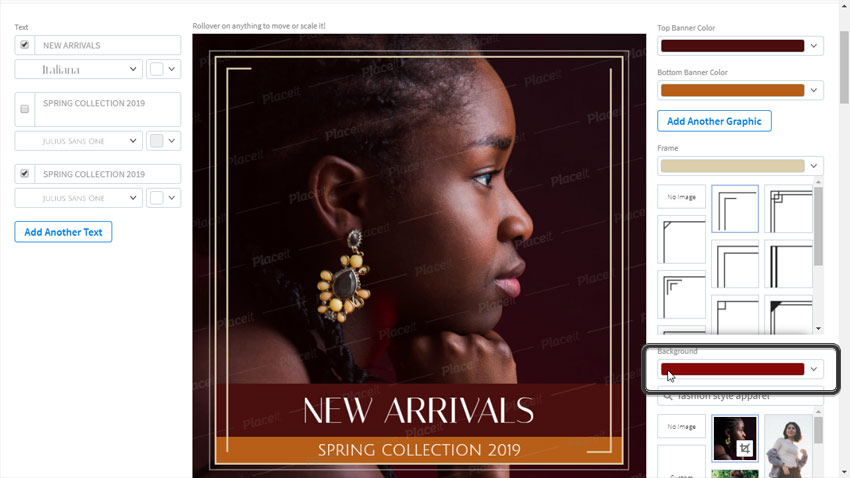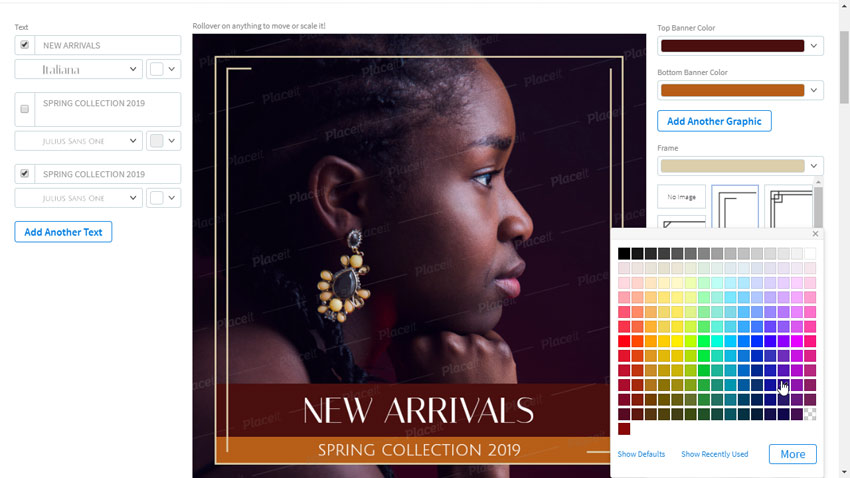 Step 7

Once
you have the main image done, you can take care of the details. The
colors of the frame and the banners should fit the colors of the photo.
You can adjust them in the upper right corner.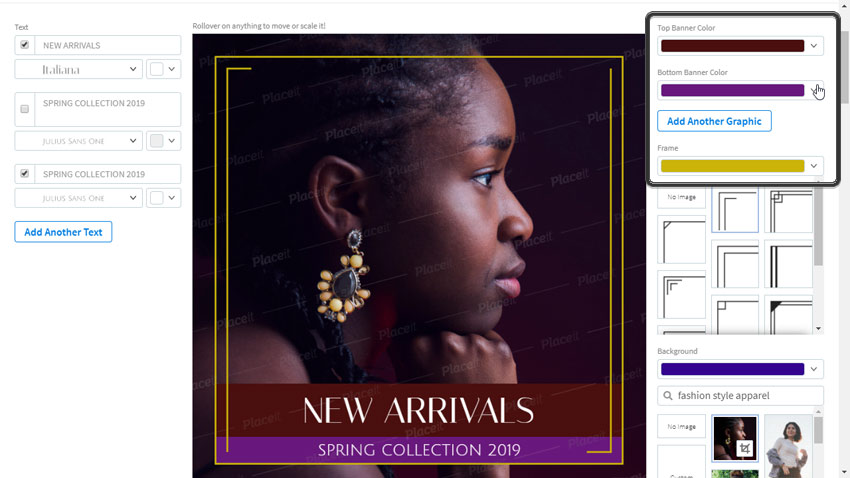 Step 8

The
frame itself comes in a couple of styles that you can easily change. You
can also get rid of the frame entirely, if you think your design would
look better without it.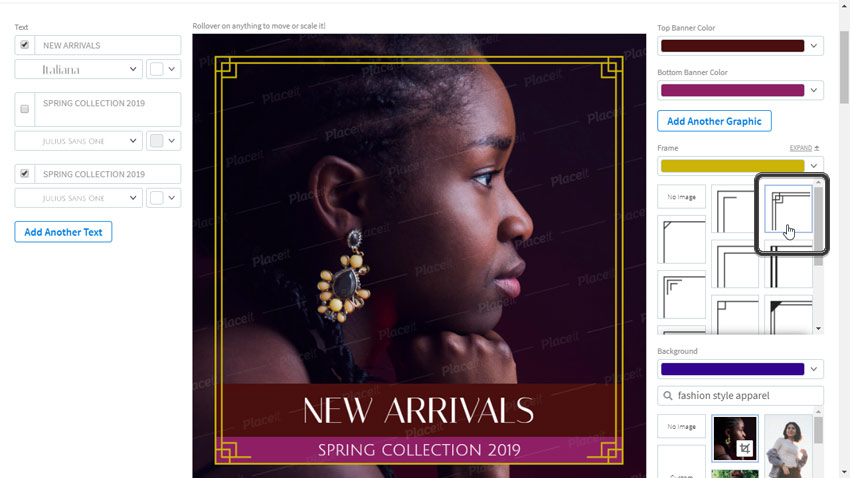 Step 9

This
template also allows you to add another graphic out of an extensive
library of vector images. Type a phrase in the search bar or browse the
library directly. You can also adjust the color of this graphic
separately. If you want to use a color you've used before, click Show
Recently Used to see all of them on the palette.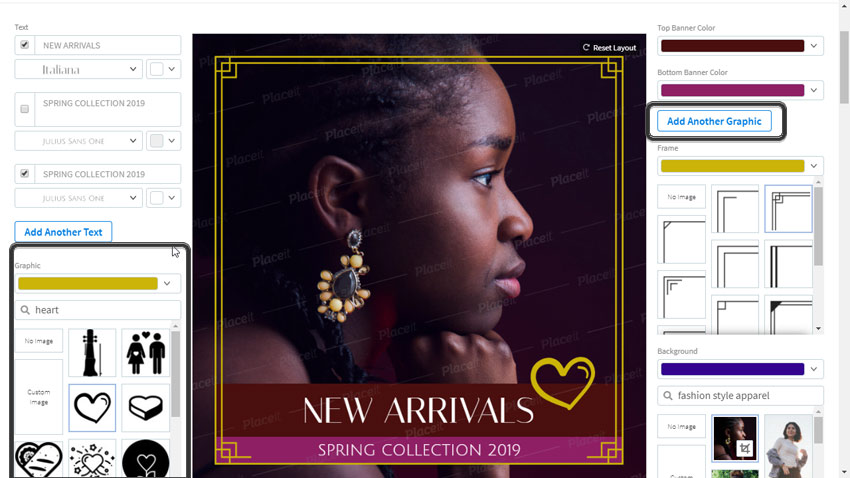 Step 10
Once
the visual side of this Instagram post is ready, it's time to take care
of the text. There are a couple of text fields ready to use—you can
customize them and add another one if you need. Everything can be
changed—from the font and color to the size and position.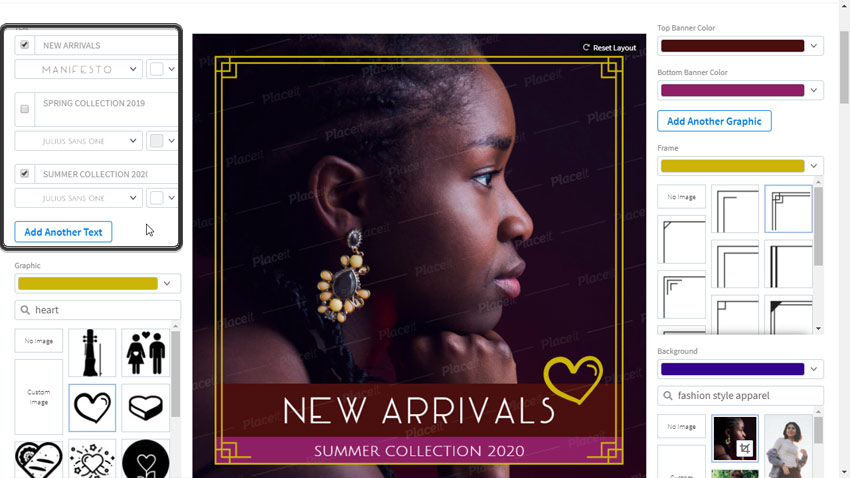 Step 11
Our Instagram post looks great! Now, you only need to scroll up and click Download to get your design without the watermarks.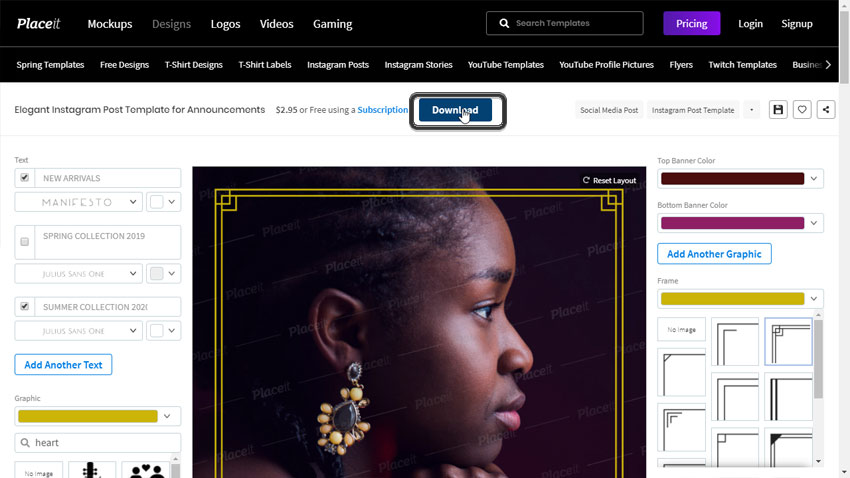 Instagram Post Templates

Now
you know how to create an Instagram post using a template. But this was
only one template out of hundreds! Let's take a look at a few other examples to see what else can you do to make your post shine.
For
example, this template for an Instagram post is a great combination of a photo and a graphic,
with calm colors complementing the composition. Take a look at the
presets to see how powerful this post looks, despite its minimalistic
features!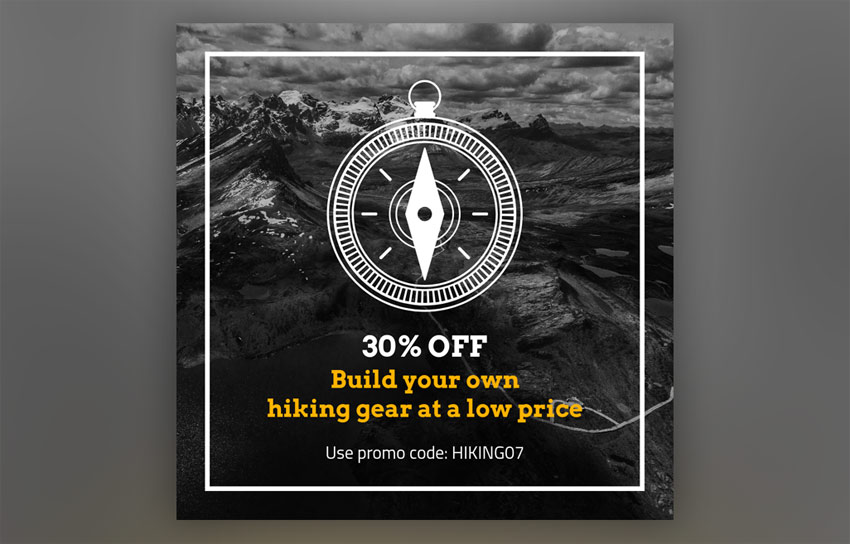 This
template lets you create an Instagram post in a scrapbook style. You
can be really creative, with special photo frames and two photos combined
into one composition! Use bold fonts and vibrant colors for the best
effect.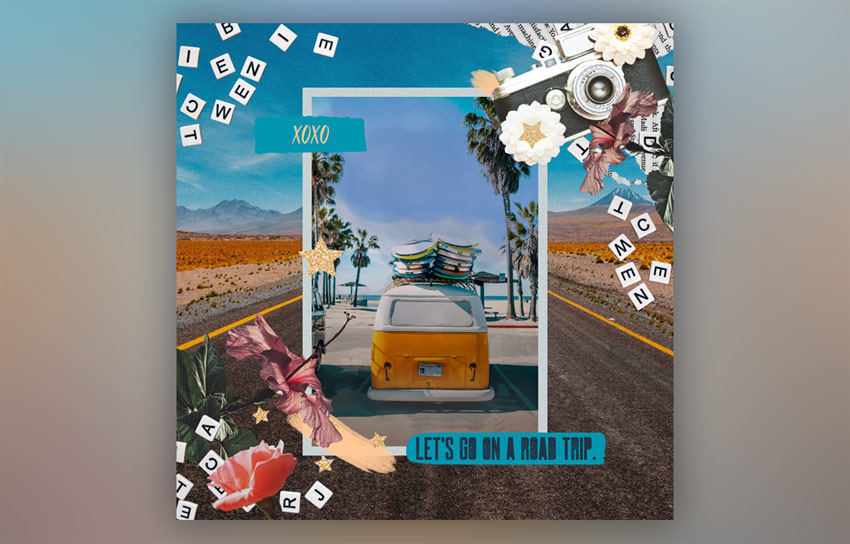 Instagram
is all about photos, but if you combine a photo with a graphic
background, you'll get a beautiful mix that will stand out from the
crowd. This template shows you the power of minimalistic vector graphics
used as a frame around the photo.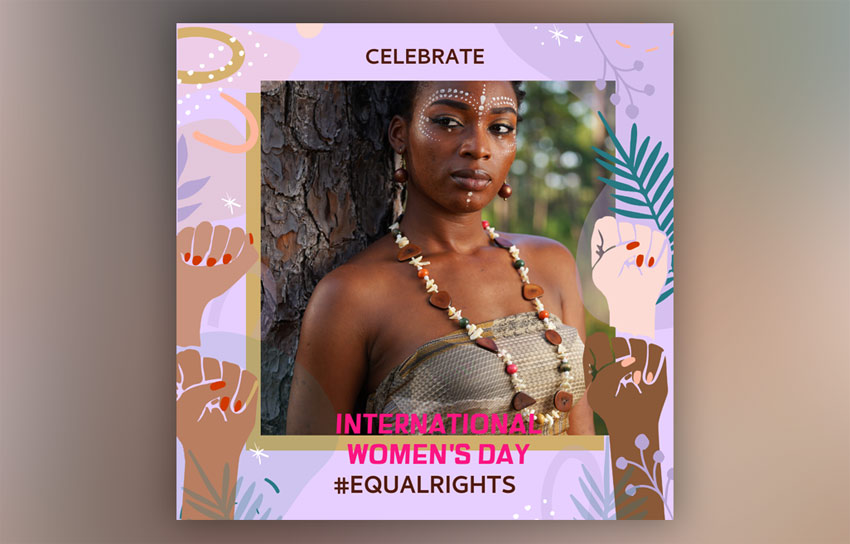 You
can also opt out of using a photo altogether and use an Instagram
template that is purely graphic in nature. Browse the library of vector
graphics and backgrounds, and create a unique composition!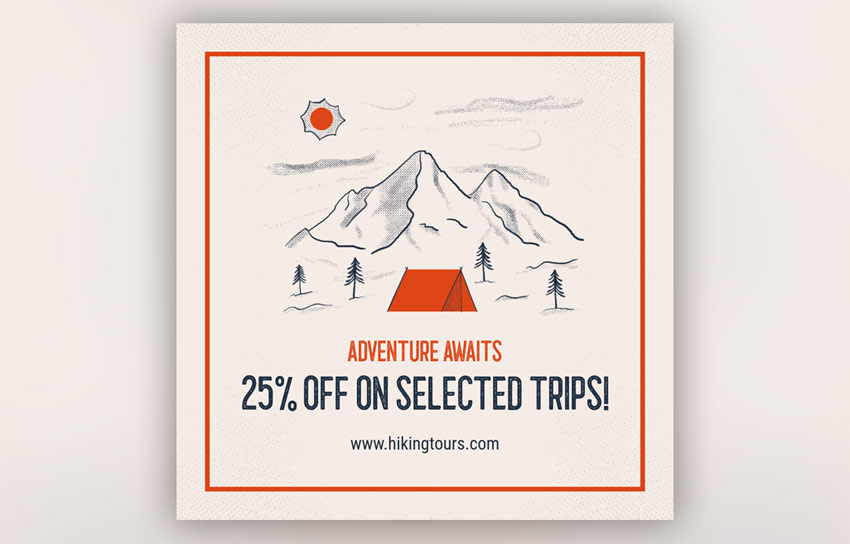 A
picture may be worth a thousand words, but sometimes less is more.
This template for an Instagram post is based on a bold font, simple graphics, and a blurry
background. It allows you to make your message loud and clear with the
power of minimalism.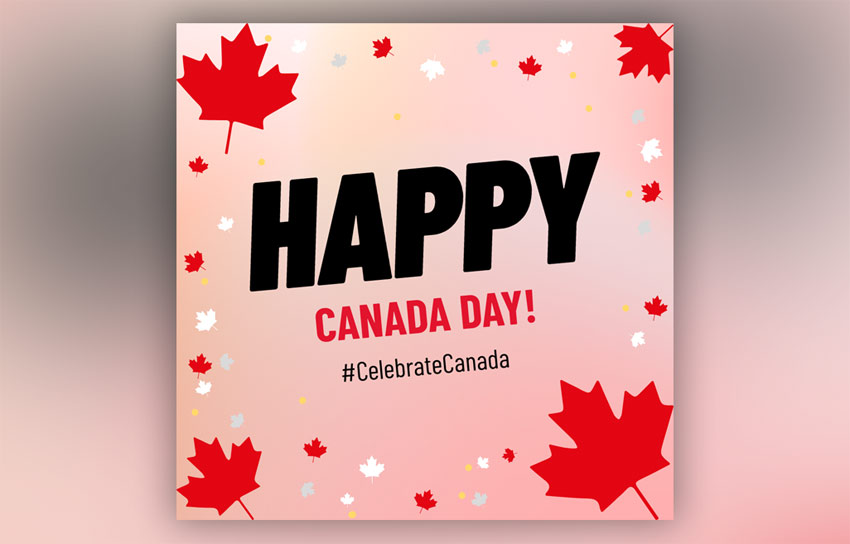 You
can use a similar template for the same purpose—make it simple, keep
the message short, and it will make people interested in the content you
want to show them.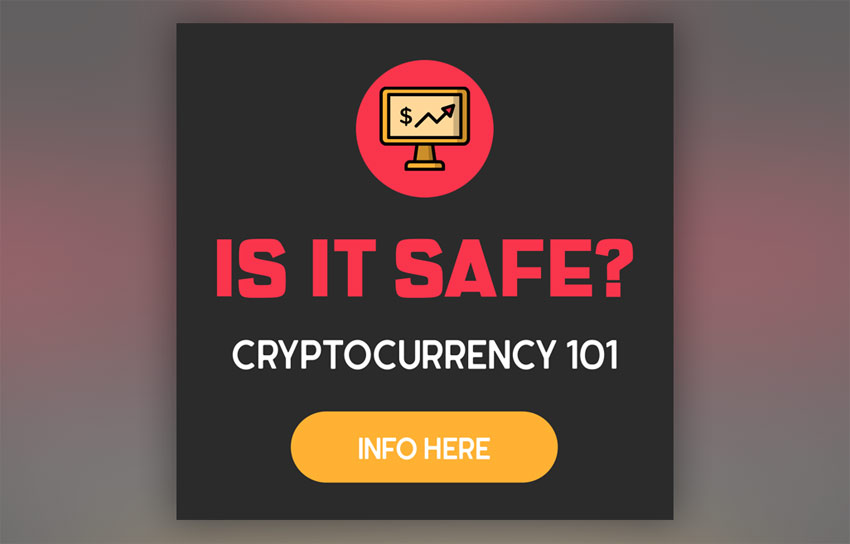 Here's
another template that uses a photo to bring attention to the post.
But it's more than that—it also offers a clean, bold banner that is
instantly noticeable thanks to the contrasting colors. It's impossible
to ignore it!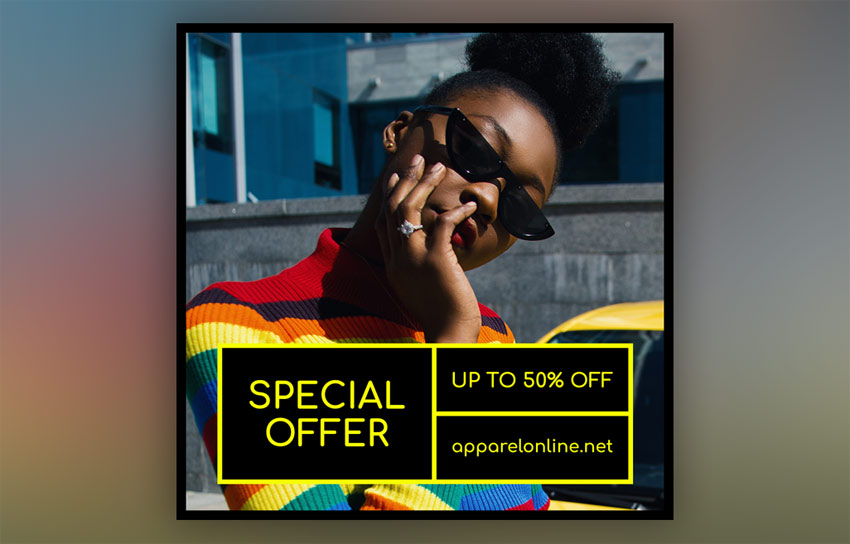 Cute
animals are a recipe for success! This template shows you how you can
use simple illustrations of cats and dogs to make the post visually
appealing and therefore more noticeable. Add a simple message, and your
ad is ready!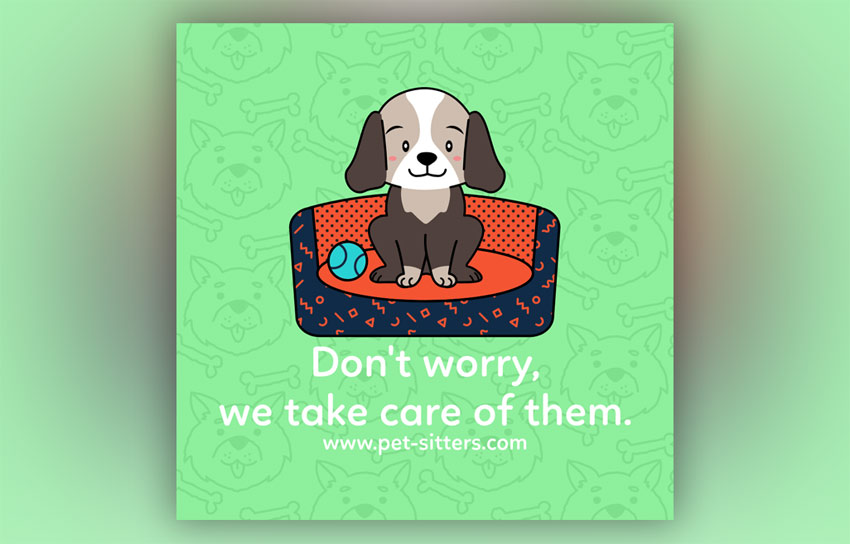 Sometimes
you should keep your post low key, but there are times that call for
vivid colors and strong contrast. This template was designed for the
Cyber Monday sales, and its collection of tech-related backgrounds will
help you create a post with a strong theme.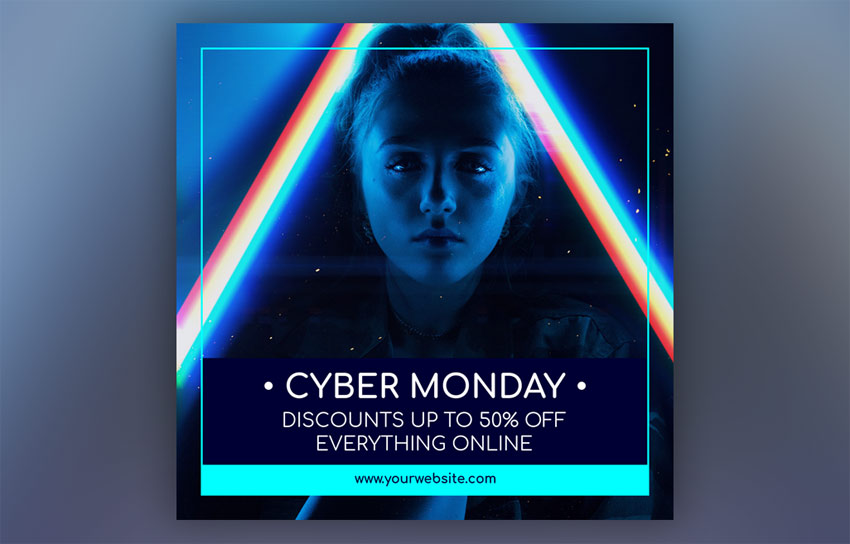 This
template is based on the trendy effect of bold colors mixed with a
monochromatic photo. It's perfect for promoting content on your website
or blog—just write your title and add the link.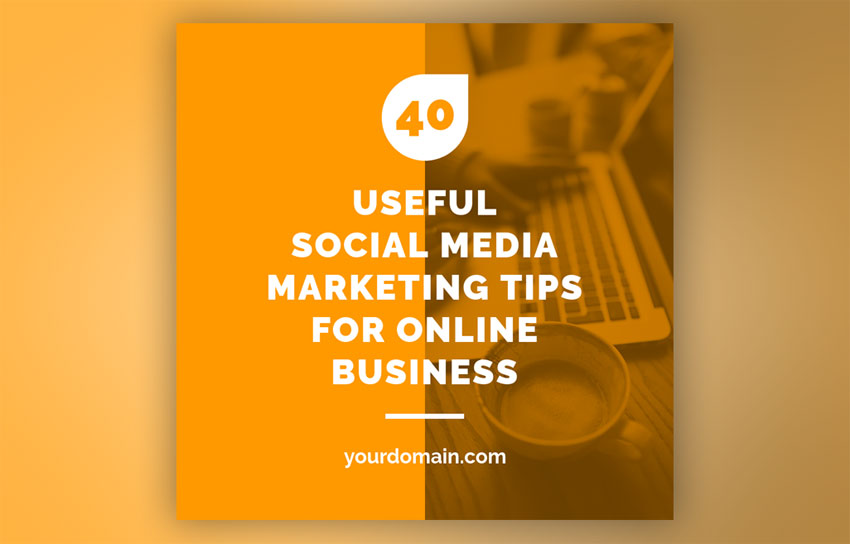 Good Job!
Now you know how to create an ad using an Instagram post template!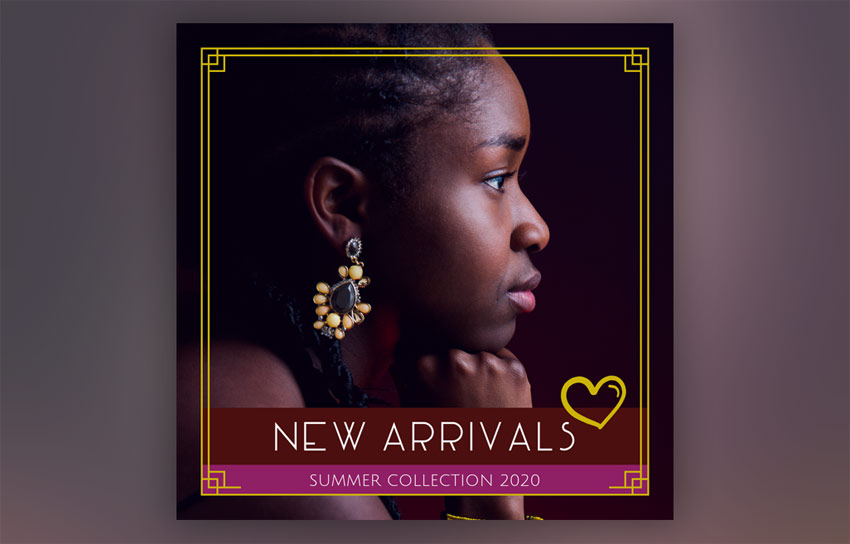 If you want to learn more about Instagram templates, try these tutorials as well: