Source:
Be Digital
[2]
First impressions count. This is where pre-built websites can play a key role in creating any business-oriented website. There has to be a follow-through of course, but the importance of creating a great first impression can never be overemphasized. The problem facing the web designer is what makes a great first impression for one type of business, seldom works for another.
If, for example, your client represents a web design agency, a website that is clean, professional looking and flawless in its appearance is mandatory. If when a customer first brings up a design agency's website, and its home page conveys a professional atmosphere, that customer is much more likely to do business with that agency.
As important as first impressions are, a digital or web design agency's website also needs to have a professional-looking portfolio. If you want to do business with an agency, or any company, you'll naturally want to see examples of their work, of the services they perform, or of the products they sell.
You will find Be Theme's[3] huge library of pre-built websites to be an extremely useful resource for tools you need to create impressive portfolios.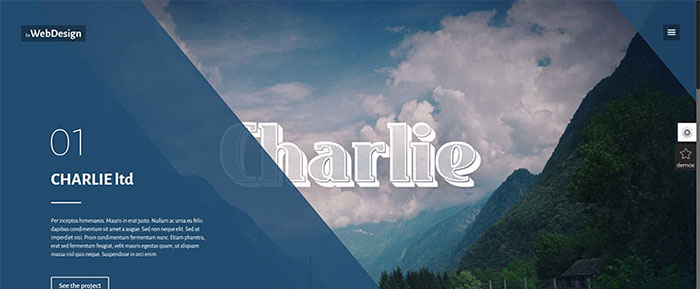 A very different type of business is a burger delivery restaurant. Here, the look is still professional. It is a very different look, but just as important in conveying a message.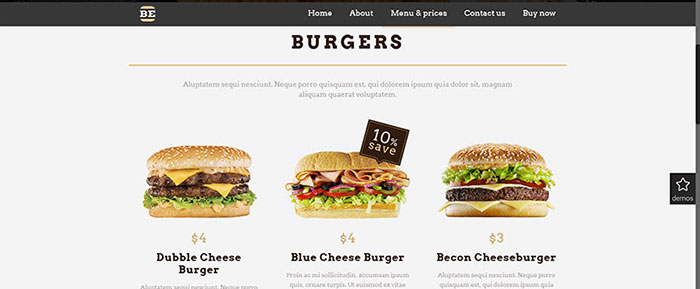 This pre-built website also delivers a powerful first impression. It strongly appeals to two of a customer's basic needs – food, and pleasure. This example also points out the importance of leaving a space for the business's unique value proposition (UVP), in this case, the promise of a delicious burger.
Images are effective! Our culture is visually oriented.
Images get more website views than descriptive text. Just try describing the burger in words!
Good marketing techniques rely heavily on imagery.
The best images are your own (or your business's); avoid stock images whenever you can.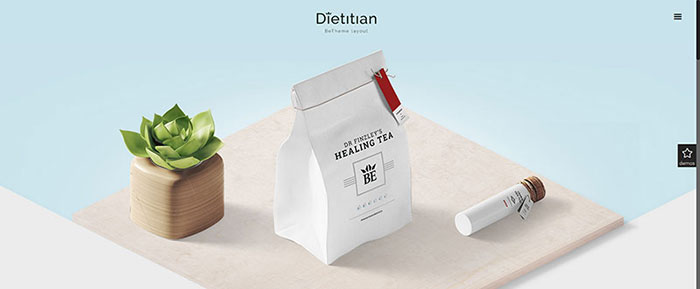 This is a perfect example of a pre-built website that if used as a home page, beckons visitors to turn the page and explore further. It draws customers in, and it does an excellent job of conveying a sense of trust.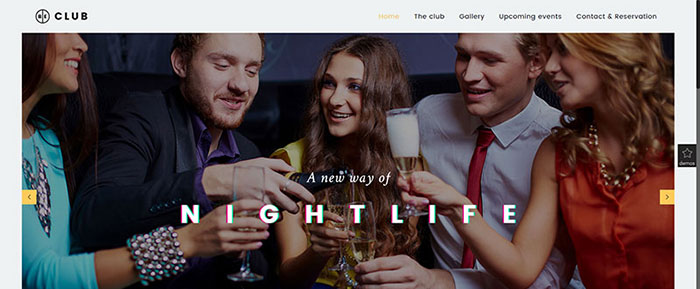 This pre-build website has a different way of creating a great first impression; it suggests good times in a cozy and intimate atmosphere. It invites you pay a visit (a call to action) with the promise that you will enjoy yourself.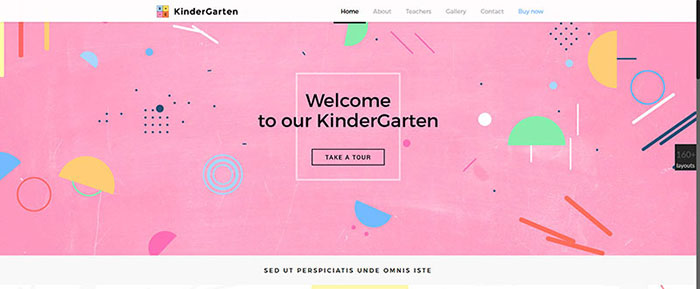 Almost everyone loves children and believes in education. Kindergarten is a perfect theme for a website whose first impression takes on a whimsical look. You encounter a call to action right off the bat – "Take a Tour".
These first impressions could only be described as being "intense".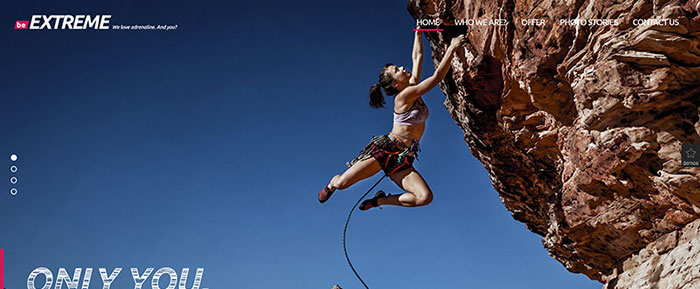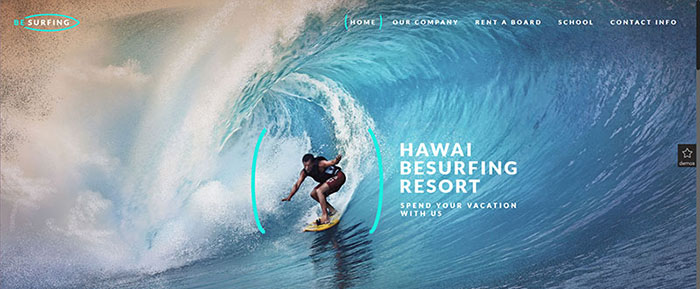 Businesses dealing with outdoor or sporting adventures should love these websites, since they are bound to attract like-minded customers.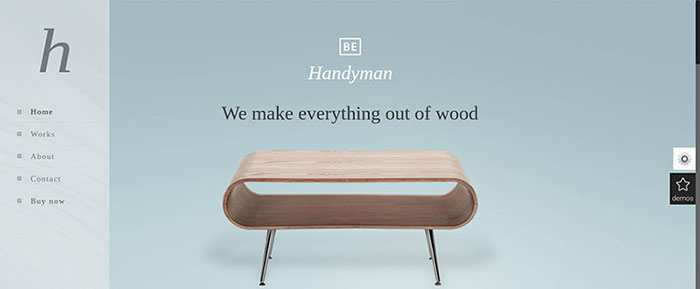 Here we see how a business that might deal with a diversity of products or services can have a website that sends the right message, but in a way that is not at all complicated. This is also an example of the advantage of using the same basic layout multiple times, or working with a multipage pre-designed website. These pages encourage you to keep looking.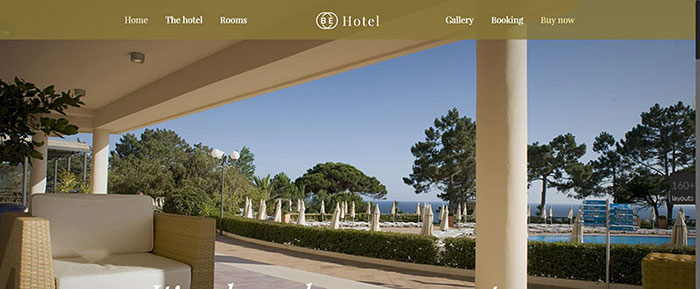 Complex subject; clean and clear presentation. This is also a good example of how a slider can be put to use.
Why Designers (and Their Clients) Love Pre-Built Websites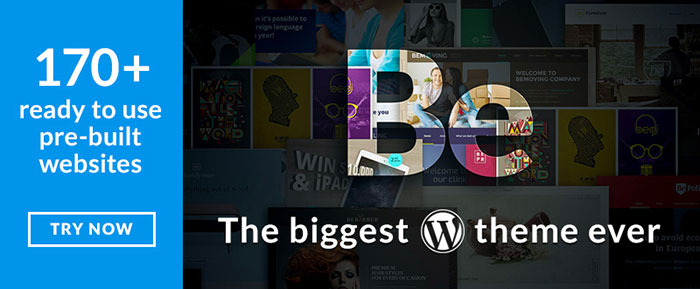 The 10 Be Theme pre-designed websites you see here illustrate the quality you will find in Be's 170+ different themes and topics. All of them are fully customizable, and any one of them can serve as a conceptual design that will get your project off to a god start.
BeTheme is the biggest WordPress theme ever; not only because of its huge selection of pre-designed websites, but because of a multitude of powerful core features and a large and constantly growing user base.
Check out this 1:45 minutes video and see how fast you can install and edit a Be Theme pre-built website
Be offers Muffin Builder 3 and Visual Composer as your page builders. Be's powerful Muffin Options Panel, Layout Configurator, and Shortcode Generator features make it one of the most flexible WordPress themes on the market.
There is virtually no limit to what you can accomplish.
You can build anything you want, without having to worry about using code. If you want to build a website from scratch, it's only a matter of selecting a grid, a header, and a layout option – and start building. Whichever approach you take, Be Theme makes it easy to build a business website[13] that will have viewers beating a path to your client's door.