Business owners today face the constant challenge of trying to keep up with the latest digital marketing trends. One of the major priorities for any business offering services, selling products or providing valuable information is to have an ingenious website that has a compelling design, thought-provoking content, a design style that feeds into user experience and simple functionality. But a website with these features alone is not guaranteed to succeed.
That's where professional web design comes in. A unique look, feel and functionality are what brings a website into life. As any professional web designer will tell, there is a lot that goes into creating a website and all that must be brought together into a cohesive web design. Here are four professional web design best practices that are essential for creating a great website.
Compelling and Minimalistic Layout Design
There is no doubt that an attractive and compelling layout design with a minimalistic approach catches the attention of visitors. It's what keeps visitors to a website staying longer and exploring what the website has to offer. Professional web designers must incorporate simplistic design principles, such as a logo, consistent headers and navigation elements. A perfect balance between text, images, videos and white space must be achieved in each web page.
A great website should have a minimalist layout design presented in a creative manner that's free of any clutter. According to a leading professional website design agency in Brisbane, Australia, web designers should focus more a layout design with a visual hierarchy in mind. With users accessing websites on different devices, content must be arranged in a clear manner.
Easy, Error-Free Website Navigation
Without easy, error-free site navigation and ease of accessibility, a website is simply a pretty looking page. Navigation is what acts as a map for your website, directing visitors or users through the site based on their key interests. Best practices in web navigation start by ensuring that all navigation hyperlinks are working perfectly and not broken. Each web page needs to have a well defined pathway to ensure a smooth flow.
Well-Organized and Easy-to-Read Website Content
Whereas the look and navigation of a website design is great for visitors, it's the content that keeps them engaged, according to a Forbes article on reasons why content matters. Unless your website content is presented in an easy-to-read and inviting manner, it's going to be largely meaningless. Some of the best content practices in web design include:
– Consistent use of the right fonts, font color, font sizes and hyperlink colors
– Using common types of fonts and picking at least one or two preferred styles
– Presenting content in a quick and readable fashion, like using big and catchy headings
– Use of brief paragraphs with subheadings and bullet points
– A well organized and consistent presentation of web content
– Content that's easily accessible on all devices with minimal clicks
– Ensure sufficient contrast between your text and its background so that the text is clear
Readability plays a critical role in determining how easy it is for people to recognize words, sentences as well as phrases. If your web content readability is high, web users are more likely to be able to easily scan your site and understand the content without much effort.
Smooth Functionality and Mobile Friendly Design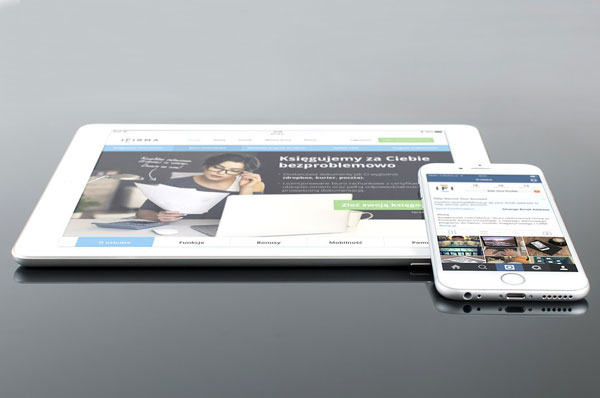 A great website encompasses all these factors plus smooth functionality. This simply means that the website is fully functional and loads fast. Functionality also means ensuring that the website is responsive across all browsers, computer operating systems and mobile devices. Business owners must work closely with a professional web design agency to ensure that all the website elements work seamlessly.
With more people spending their time on smartphones, ensuring a mobile friendly approach to design is critical, according to recent mobile marketing statistics.
Conclusion
When it comes to professional website design, it's important to choose the right experts to work with. Business owners must look for inspiration, as it's essential to the creative process. Be familiar with what's possible and focus on creating a website that matches your needs.