You've worked hard to transform your design concept into a finished design for an app or website. Yet, there is an obstacle between handing over the final design and product launch. It's called "development"; a task that very few web designers are willing, or indeed able, to take on.
Fortunately, there are some great design to code services that can bring your design to life. The very best of these services are, as you would expect, fewer in number.
Four of the best of the best are described here:
Design to WordPress – PSD Gator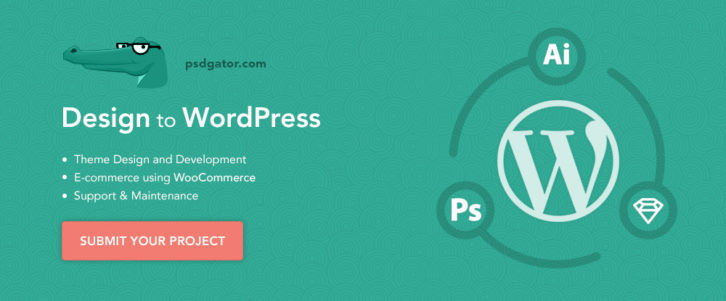 PSDgator can create any type of WordPress theme, or modify, enhance, re-slice, and re-design any WordPress site; whether it is an old one or a new one. Once they have your design in hand, they'll review it, discuss the features you need, and create a complete theme based on your specifications.
They can accept PSD, Sketch, and AI design files, and convert them to hand-coded, SEO optimized, and responsive HTML5/CSS3 markup. They will even accept PDF design files. They can, in fact,do whatever development work you need from just about any design format you submit.
The green gator team will also be more than happy to build a WordPress plugin for you based on your specifications, or enhance an existing one.
Whether it's a WordPress theme, a WordPress-based website, an e-Commerce project,or a PSD to newsletter project you want them to work on, they'll be eager to do so.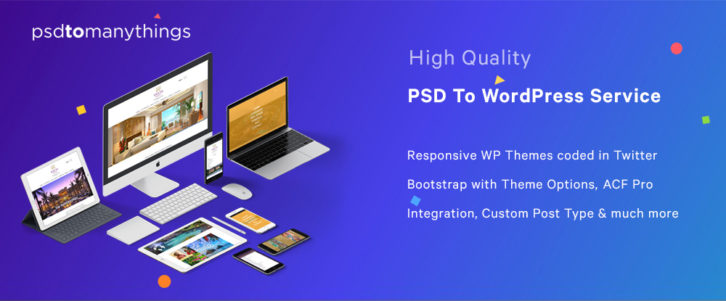 PSD to Manythings is a conversion service specializing in delivering front-end solutions for design agencies, teams and individuals. As their name implies, they have the skills and experience to provide a wide range of development services, including design to WordPress conversions.
As you would expect from any premier service of this type, PSD to Manythings doesn't just take your design files, hide behind a curtain while doing their thing, and hand you the code. They take great pains to collaborate with you throughout the development process.
They want to make sure you know what they're doing, and how they're doing it, and they want to make sure they fully understand what it is you want and expect. They will ask questions, and you can as well.
It won't take long at all for you to discover why this conversion service is both a pleasure to do business with, and able to consistently deliver top-notch results.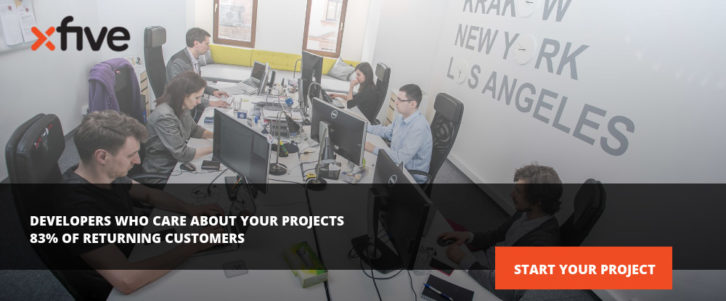 It's a pleasure to work with a design to WordPress conversion team that treats its customers with respect. It's rare however to find one that really seems to care for its customers, and prefers to work with them as partners.
Xfive is headquartered in Melbourne, Australia; with offices in San Francisco and Krakow. Xfive also has worldwide network of individual developers who are ready to help you with your conversion needs.
In addition to offering a friendly face, Xfive makes it a point to advertise the transparency of their development process. They are only too happy to show you, step by step, how they go about transforming your design into high-quality code.
Xfive will be more than happy to provide you with a quote for a package of hours, a team rental, or a fixed-price estimation.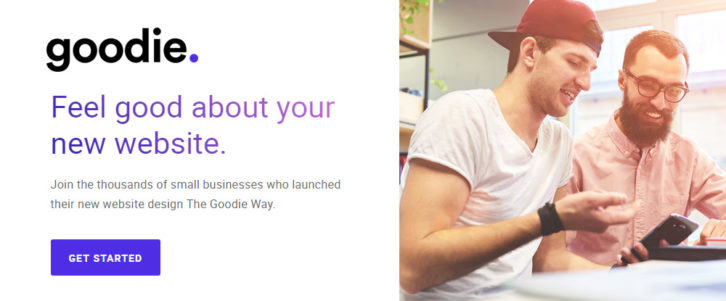 Goodie's specialty is providing conversion services for individuals and small businesses who have simple, or one-page websites, or require e-mail template design and/or development services.
This 10+ year old business is somewhat unique in that it allows you to choose the person you want, to perform the conversion service for you. The call it "the Goodie way."
Why Use a Design to WordPress Service?
1.Your website will have a unique, rather than a run-of-the mill look to it
WordPress and Bootstrap frameworks feature powerful website-building capabilities. But the resulting websites all too often have a somewhat similar look.
A design to WordPress service can provide layouts that tend to feature a one-of-a-kind look.
2. Faster load speeds are the norm
Your websites will generally have faster loading speeds; often much faster. It is better to hand your project over to a design to WordPress team. They will generally place a significant amount of emphasis on eliminating unnecessary code.
This results in faster load speeds. Thus, the overall improvement in your website's usability and performance is guaranteed.
3. Professionally-done work is typically superior
Professional design to WordPress developers always ensure that everything they do is correct. They know what they're doing, and they go about it efficiently.
4. You can expect an error-free website
Most professionals hand code instead of using automated coding devices. They also work with semantic HTML code. So, errors or omissions are easy to spot, and the code itself is much easier to maintain. With these services, you can expect error-free code every time.
5. An excellent UX will be one of the characteristics of your website
Professional design to WP developers consistently work at delivering pleasant-to-look at websites. Of even greater importance, they pay particular attention to the features and functionalities. These usually contribute to an impressive UX.
As a result, we have an increased traffic together with higher conversion rates.
Conclusion
You can often find tools that will do the conversion work for you. Yet, the work done by a professional design to WordPress developer will be always better.
Professional developers go about their work efficiently. Moreover, they take time to ensure everything is done right.
When you have a professional prepare your website, you can be sure you are making a wise investment.
0 Comments