There are various ways to build a prototype, and a prototype can be used as a measure of design progress or to test final result. In most instances, a web designer goal is to create a high-fidelity prototype has the look and feel of the end product, and is also capable of supporting team collaboration and usability testing activities.
If working with a top-of-the-line UX/IU tool is your objective, you'll find what you need right here. Before you make a choice however, ask yourself the following questions:
What features are most important to you?
Is the end product a website, a mobile or web app, or all of the above?
Is an interactive feature of interest or importance? If you plan to conduct meaningful usability tests, the answer must be a definite "yes".
How large is your team or project? Size can determine the right tool for the job.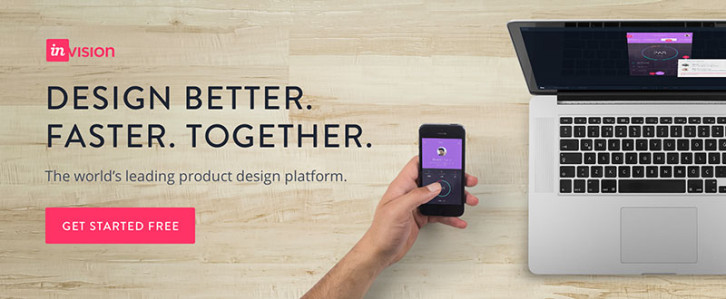 InVision is an ideal choice if you are an individual designer or belong to a small team. It is the leading product design and collaboration platform on the market, and its usability testing capabilities are without peer.
For large or interdepartmental teams, the Enterprise Edition of this product design and collaboration platform is the answer to their prototyping, collaboration, and usability testing needs. Within the platform, gathering and acting on user feedback is intuitive.
Prototypes can be tested directly on users' devices, and their reactions—including hearing their voices and seeing their faces—makes the feedback you receive more meaningful and useful.
You don't need coding skills to build prototypes using InVision, and the first prototype you build with it is free. InVision is a solid choice if you are looking for a platform that can produce a high-fidelity, clickable, interactive prototype with all the usability testing capabilities you could need.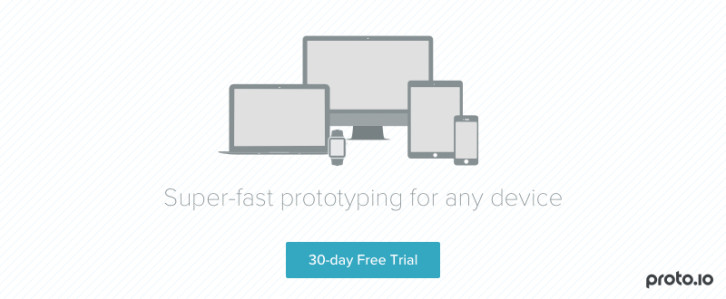 With Proto.io, you can build a high-fidelity, interactive, and animated prototype in no time at all, without any need for coding. This UX/UI tool's collaboration features makes it an excellent choice if you are a project team member, or you need to share design and testing information with your client for purposes of receiving feedback or approval.
The project management features you need if you want to avoid communications gaps are there as well. You can either import your own UI elements or use the built-in native iOS and Android UI mobile elements.
Proto.io boasts a large user base, including companies such as ESPN and Disney. These large companies use this tool to develop and test prototypes before committing resources to product development programs.
Appsee Mobile App UX Analytics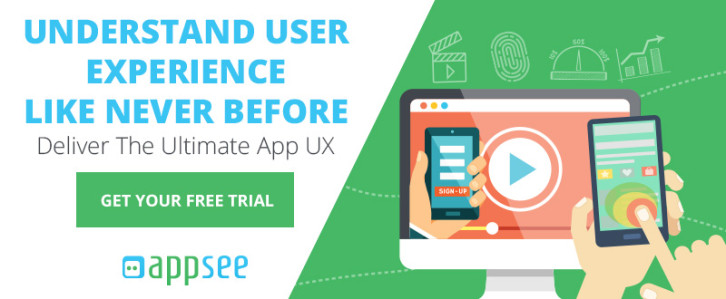 With its unique usability testing capabilities, Appsee Mobile App Analytics will help you deliver the ultimate app UX. This is made possible by Appsee's approach to usability data. Whereas many usability tools rely almost entirely on quantitative measures, Appsee takes an additional step. It performs visual,qualitative data analysis.
Instead of charts and graphs that suggest how users have reacted, you are provided with user session recordings and visual evidence that indicate how users are actually behaving.
Important usability information is provided though touch heatmaps that indicate when and where users touch, swipe, pinch, etc.
You are given clear insights into important usability considerations such as visual user journeys, retention, usage, and conversion funnels, and provided with pictures of user behavior to work with to improve or refine your designs.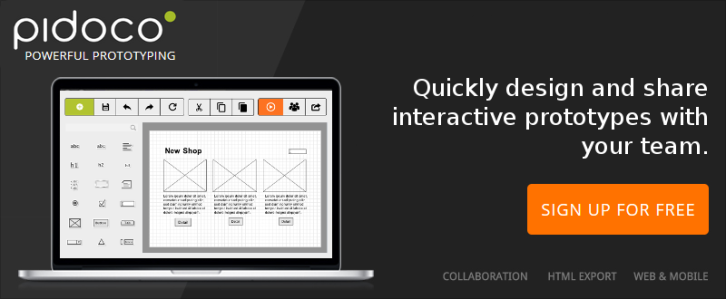 The makeup of its user base is often a clear indicator as to the popularity of a product. In Pidoco's case, it is the tool of choice for professional web designers working and living in 50 countries.
If your need is for a tried and tested prototyping tool, that not only enables you to create fully interactive UX prototypes, but allows you to share your design information as well, Pidoco is for you.
Its features include 400 design+ elements, page linking, live previews, and click and touch interaction. Building your prototypes using drag and drop is as easy as it gets.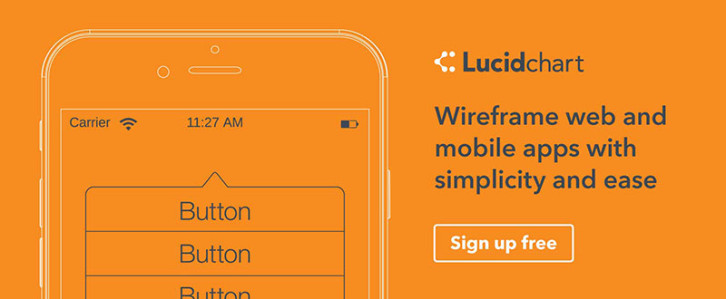 Lucidchart is a cloud-based, online diagramming and wireframing app. Its features include a large and comprehensive library of shapes and icons you can access for designing websites and iOS and Android applications.
Lucidchart also provides solutions for various diagramming needs; ranging from mind maps to flowcharts and everything in between.
The master page and keyboard shortcuts features make it much easier for you to avoid having to repeat previous work. The technology is drag and drop, and Lucidchart also supports collaboration.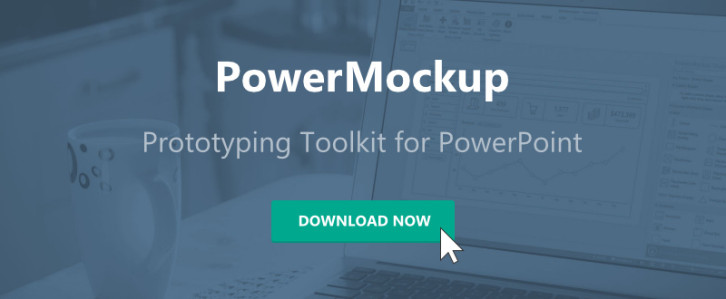 PowerMockup is the ideal prototyping toolkit for PowerPoint users. You can use it to create your wireframes and mockups by selecting icons and shapes from the PowerMockup library and dragging and dropping them onto PowerPoint slides.
The end result is a PowerPoint slideshow that you can use to present your animated, interactive prototype.
The shape and icon library is large and growing, and you can share your shapes with others by adding to it. To find out how you can apply this tool's features to demonstrate your prototypes on PowerPoint, you are invited to download a trial version from their website.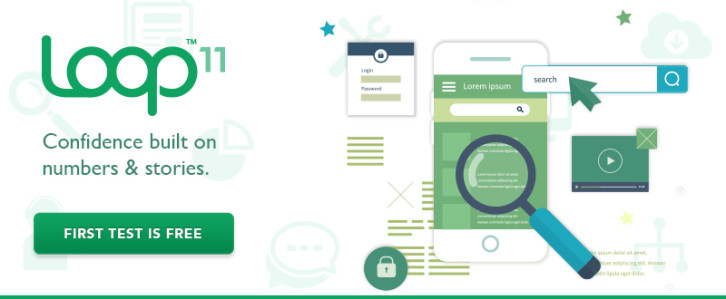 Loop11 is a usability tool that definitely deserves a place in any serious web designer's toolbox. It provides one of the quickest ways to get usable design feedback when performing UX testing on your website or your prototypes.
You can run up to 999 participants through a usability test and collect heatmaps, clickstreams, path analysis data, and much more; and do so in a continuous feedback loop.
A number of different types of usability tests can be conducted using Loop11. With a tool like this, you don't need to ignore usability testing out of fear there may be too much involved.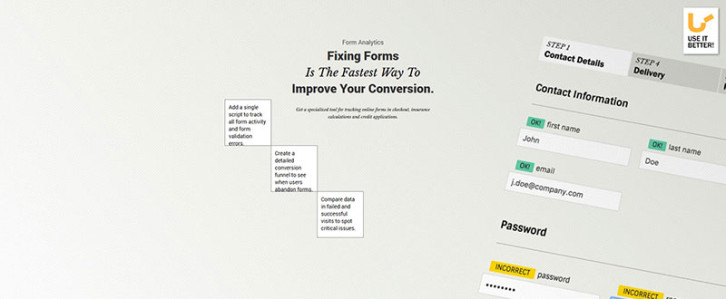 A problem with a form may not be the downfall of your website, but it can certainly be a turnoff for users.
Form Analytics by UseBuilder lets you investigate problems you may be experience with form fields that are not filled in or are passed over, or forms that have been abandoned, by drilling down to the source of the problem.
You can compare failed visits with successful ones to get the metrics you need to zero in on the probable problem child. If forms are an important to your UX success, you'll find Form Analytics invaluable.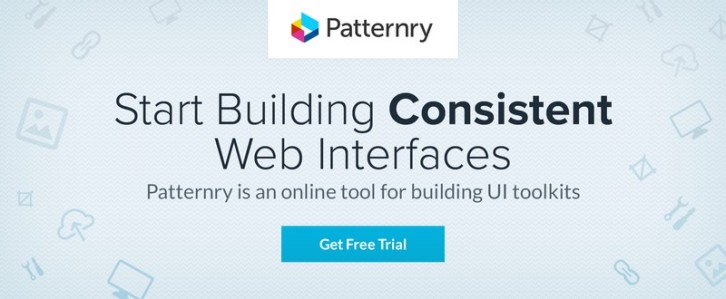 Patternry is a wonderful tool to have if you find yourself constantly having to repeat certain types of design activities, or have the need to recreate design elements in order to share them with others.
Patternry stores all types of design information, ranging from style guides and patterns to building blocks that may be useful for future projects.
When you can store information and other assets, it obviously becomes easier to share them with others. If you need a productivity tool that can save you a ton of repetitious work, Patternry is a superb choice.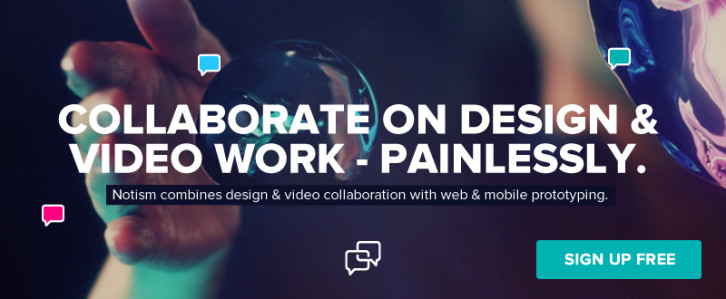 As the name implies, project collaboration is what Notism Collaboration does best. This is a tool you should not be without if timely, reliable collaboration is a mandatory project requirement.
In fact, it may be the only solution worth considering, as it takes collaboration to the next level. You can share content with notes, sketches, and other design information.
With Notism you can collaborate on videos too. Users can leave feedback directly on the video and the video timeline.
This premier, multipurpose tool has all the features and capabilities you need to support your prototyping activity. It can be an invaluable addition to your design toolkit.
Conclusion
There you have it. Select a purely prototyping tool, useability tool, a tool with superior collaborating features, a specialty tool such as Forms, or an all-purpose tool. They're all here.
We've paid extra attention to usability capabilities, since this is an area that is all too often neglected, and an area in which many web and app designers fear to tread. Whichever UX/UI tool you may choose from this list is certain to improve your design efforts and your chances for success.
Sponsors
Professional Web Icons for Your Websites and Applications