Looking to download fonts for Procreate? In this article, we'll take a look at some awesome font choices for Procreate, as well as how to add fonts to Procreate, if you've never done it before.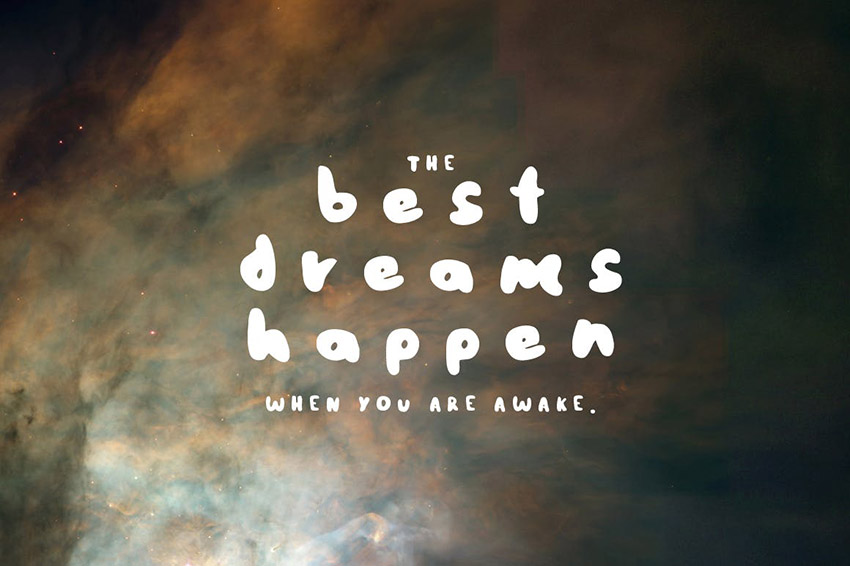 If you love calligraphy fonts Procreate can be a great place to try them out. Prefer cute fonts for Procreate illustrations, designs, and more? Or how about the perfect Procreate graffiti font? Let's take a look at a whole host of font ideas and inspiration for your next Procreate project.
How to Import Fonts Into Procreate
Never worked with fonts in Procreate before? We can show you how to import fonts into Procreate, right here on Envato Tuts+. Check out this free video walkthrough to learn how, right now.
Prefer a text walkthrough? You can also learn how to add fonts to Procreate, download fonts for Procreate, and import them in the written version of this tutorial.
Want to Buy Fonts for Procreate? Check Out This Deal
If you're looking to sell your creations, you might be looking to buy fonts for Procreate. When you need a commercial license, free fonts can often come up short or have limited options. 
Envato Elements is a great choice if you're looking for unlimited downloads and commercial licensing. You get access to a whole library of fonts, so you can download as many as you need. Browse thousands of fonts to find the best Procreate fonts for your project. Find your next favorite Procreate fonts, download, and enjoy.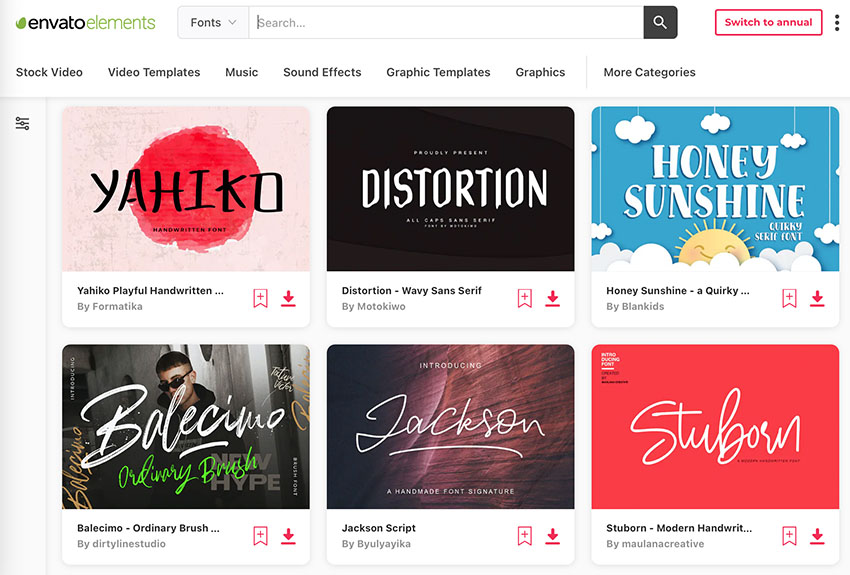 But you get more than fonts with Envato Elements. You also get graphics, photographs, website templates, and even Procreate brushes. There are over 100 Procreate add-ons available for download, right now, including palettes, brushes, shaders, and more. They're all included for one low fee.
Try out some brushes, download some fonts… With unlimited downloads, you can try out all the content you want, without any surprise costs.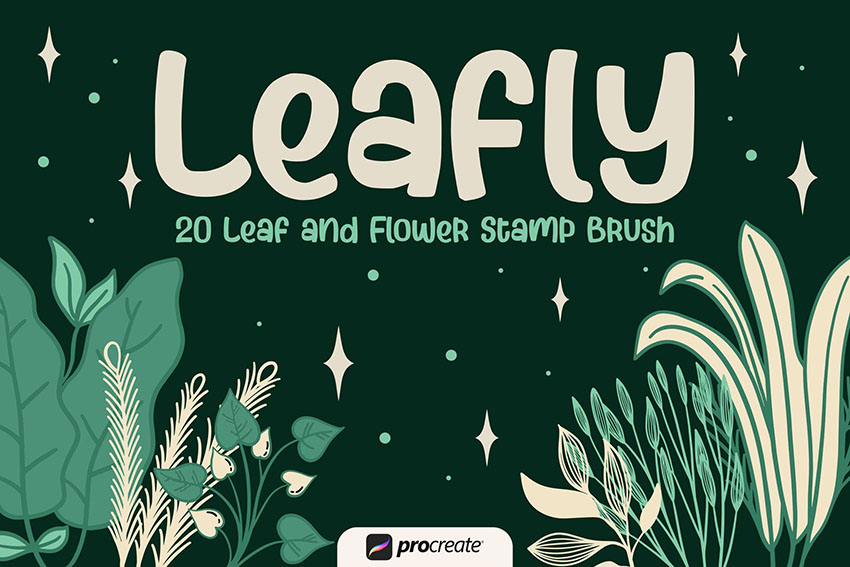 Now, let's check out some awesome fonts that you can download and try out in Procreate today. We'll look at a bunch of different aesthetics and genres. Enjoy the design inspiration, or consider downloading some of these designs today. 
Calligraphy Fonts for Procreate
Looking for beautiful calligraphy fonts for Procreate? This list has plenty of sweeping, elegant fonts to check out. Perfect for invitations, announcements, posters, and more, calligraphy fonts can be a fun addition to your Procreate work.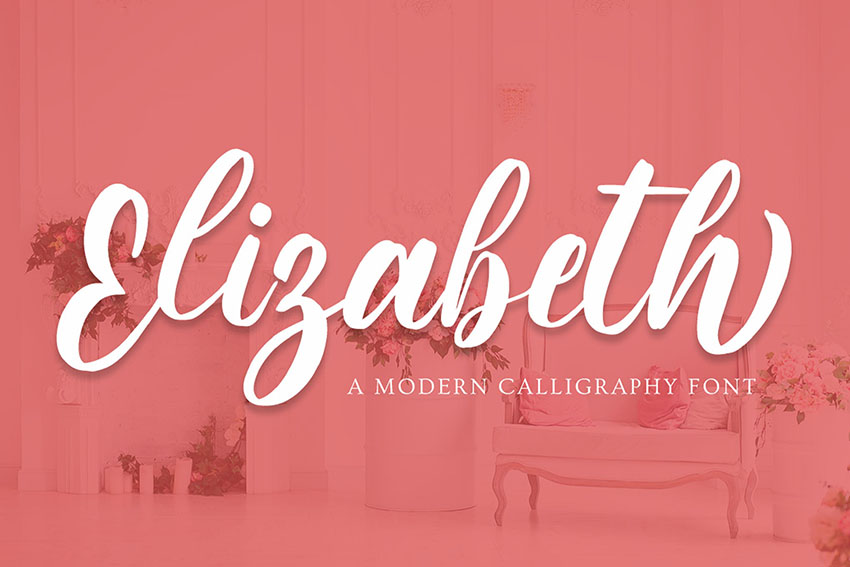 This elegant calligraphy font has beautiful, sweeping strokes. Try working with it in Procreate; mix it up with texture, color, and more.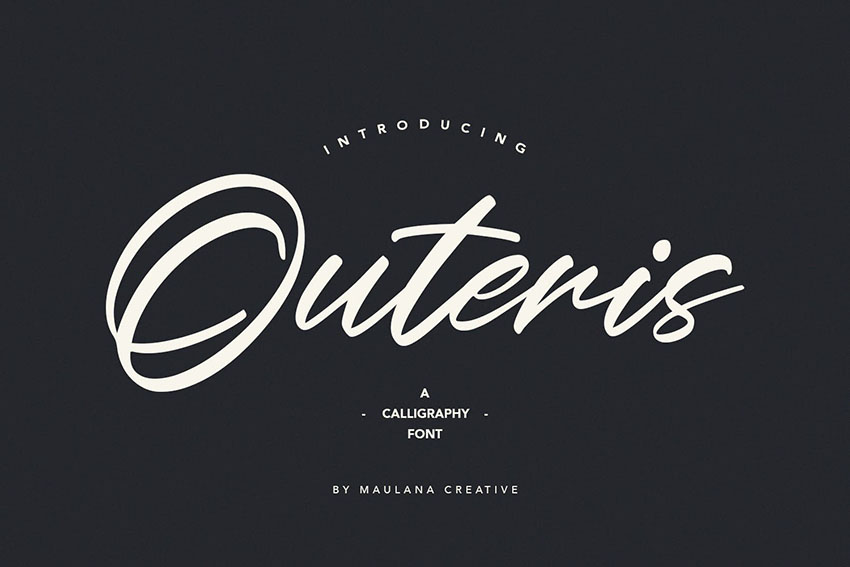 Here is a different aesthetic when it comes to calligraphy fonts. It has a lot more quick, energetic movement to it.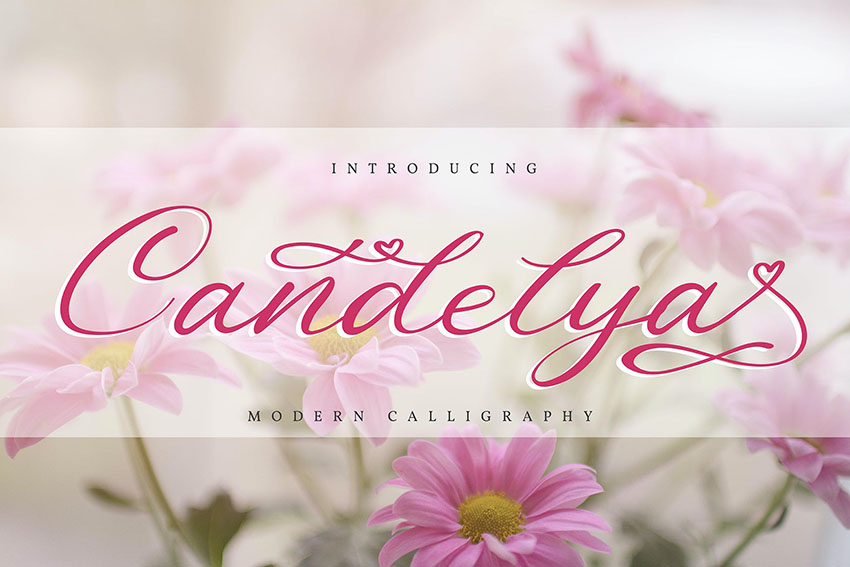 Looking for a romantic look and feel? Check out this modern calligraphy font. Aren't those heart-shaped flourishes cute?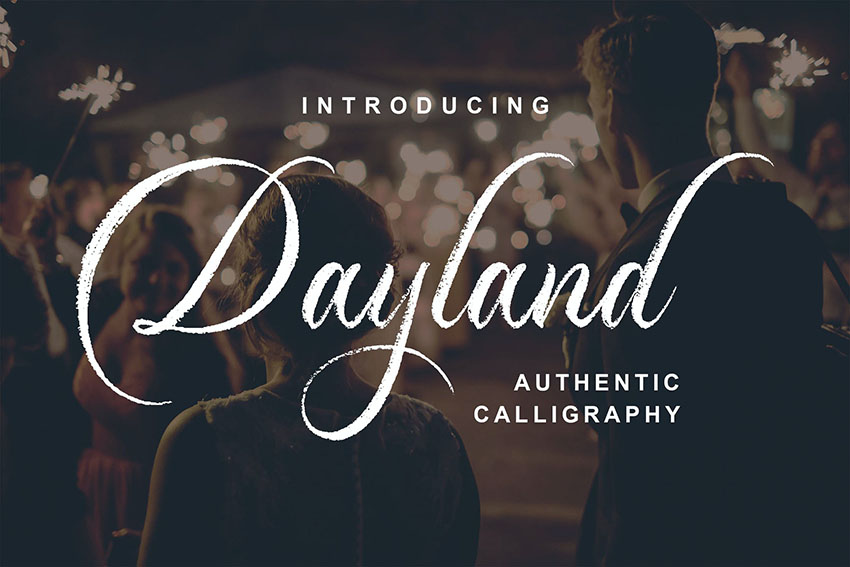 This calligraphy font has really organic texture to its strokes. Try pairing this one with textured brushes in Procreate.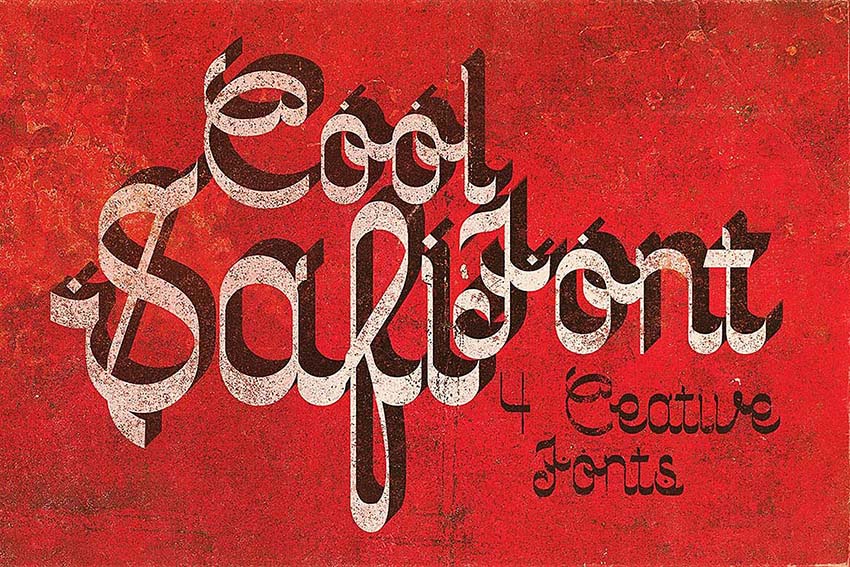 The way the strokes are angled in this calligraphy font gives it a unique aesthetic. It also includes four different variations for you to try out.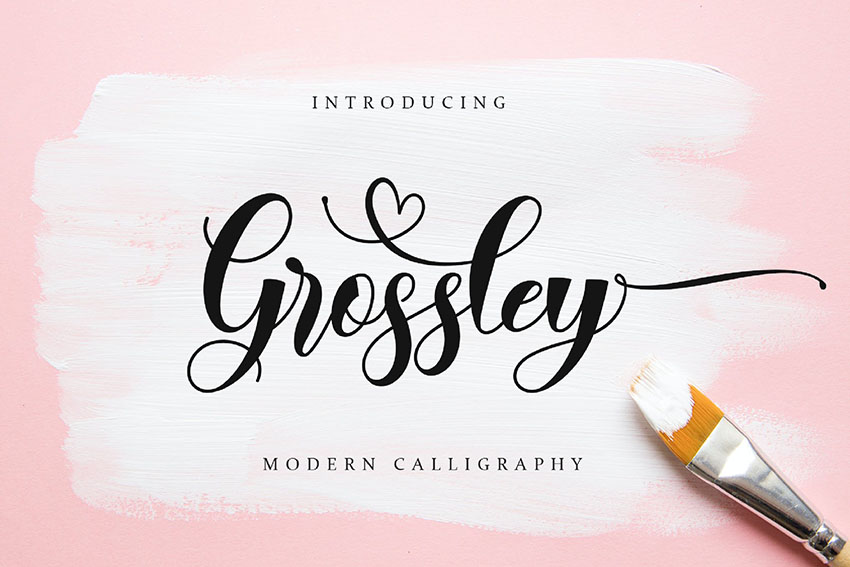 This calligraphy font has beautiful contrast and romantic, sweeping curls. Try pairing this one with a serif font or overlay it on textured artwork.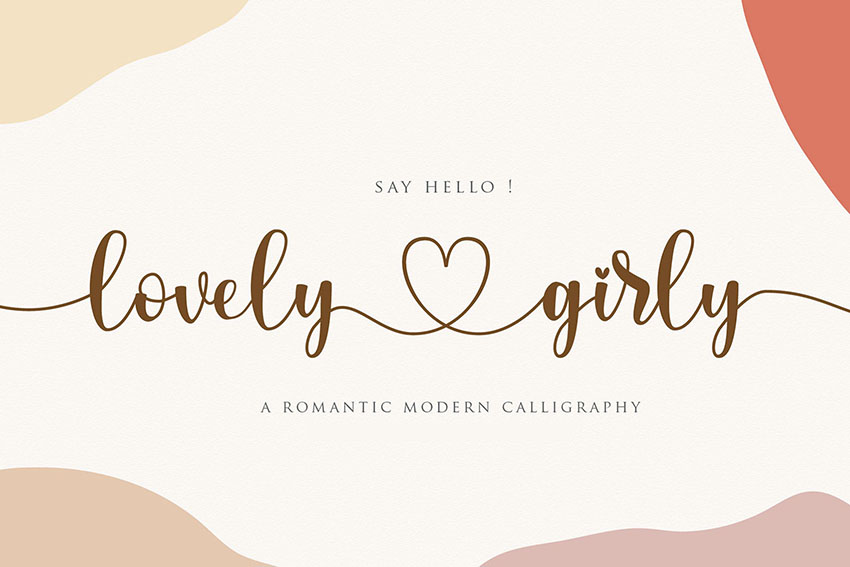 Calligraphy fonts can be such a romantic choice. Try a font like this one for headlines, titles, invitations, greeting card designs, and more.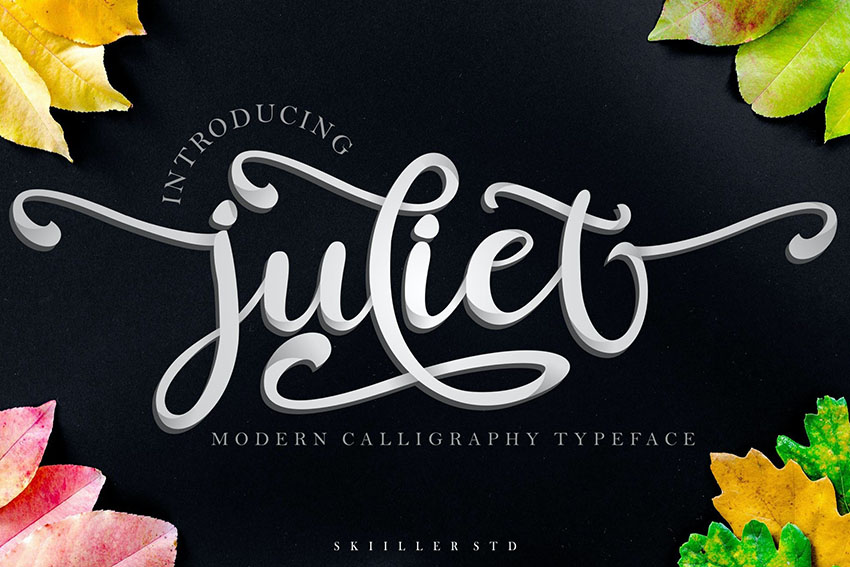 This modern calligraphy font is PUA encoded, has extended Latin characters, and is an elegant choice for so many design and art projects.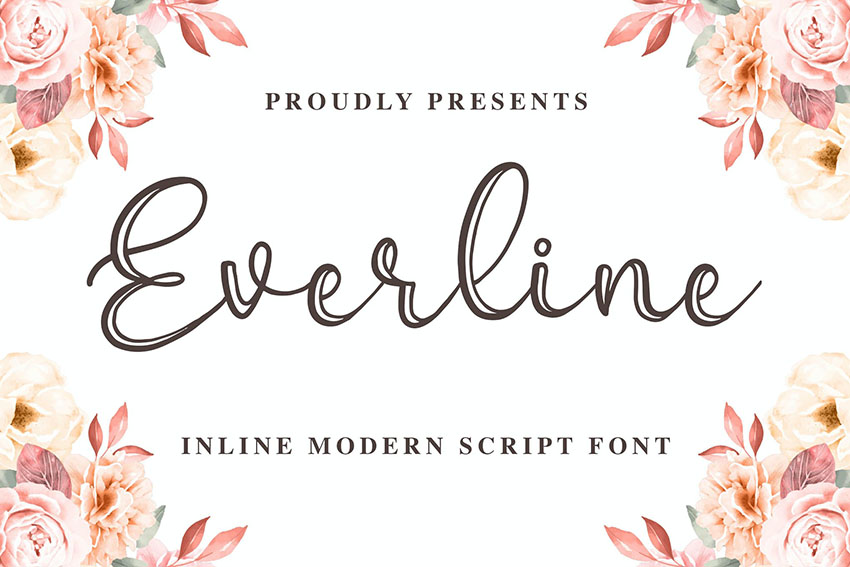 Check out this beautiful, modern calligraphy font. The script here has visually interesting cutouts, which could be an eye-catching addition to your compositions.
Handwriting Procreate Text Fonts
But maybe you're looking for the best Procreate fonts for other purposes, like a Procreate handwriting font. This can be a great choice if you're looking to add lettering to your comics or a hand-drawn feel to the text in your artwork. Check out these designs.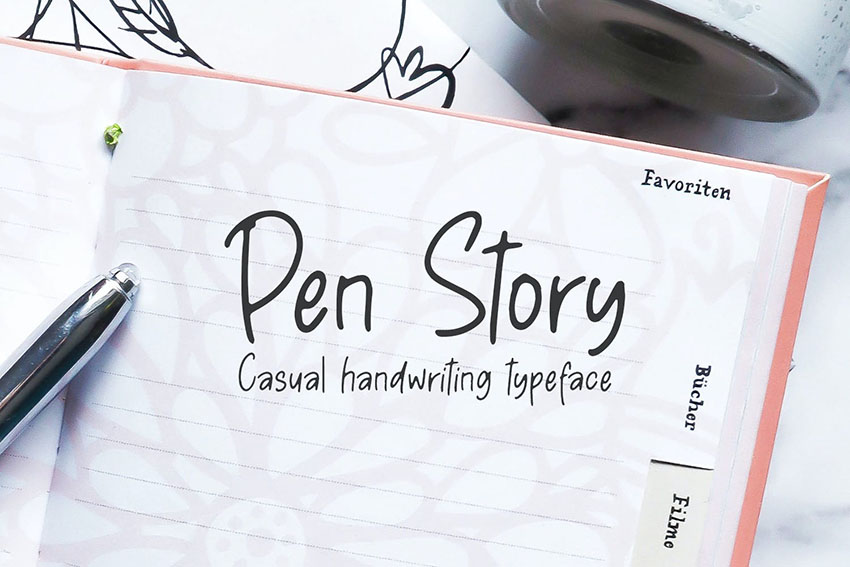 If you like an informal, handwriting feel, then a handwriting font like this one could be a perfect choice. Use it for many different types of lettering.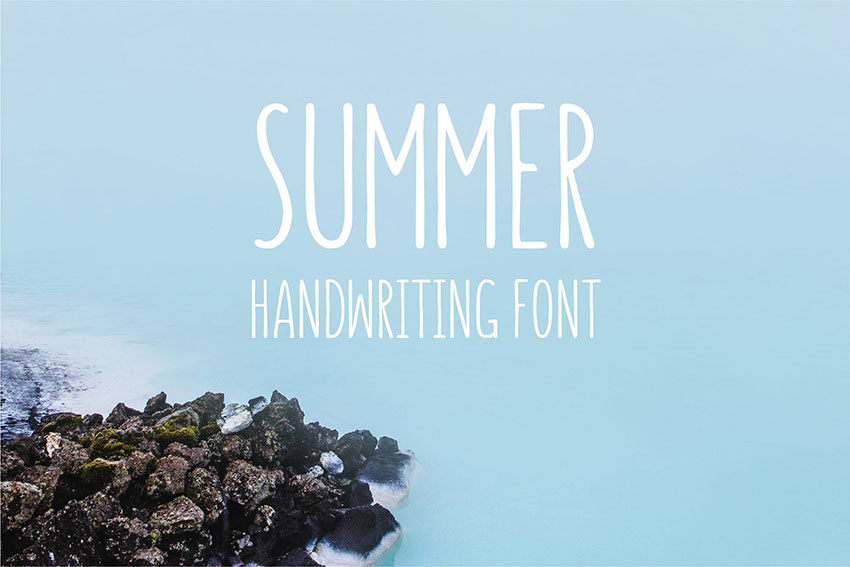 If you're looking to use a comic font, Procreate can be a great choice for both drawing and experimenting with type. Check out a Procreate handwriting font, like this one.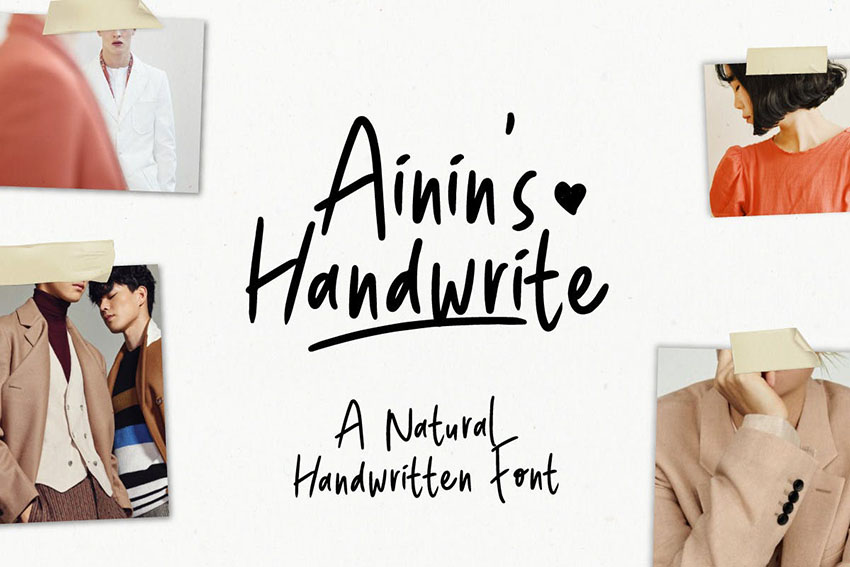 This handwriting font is another great choice for an informal look and feel. Try pairing it with illustrations, textures, and even photographs.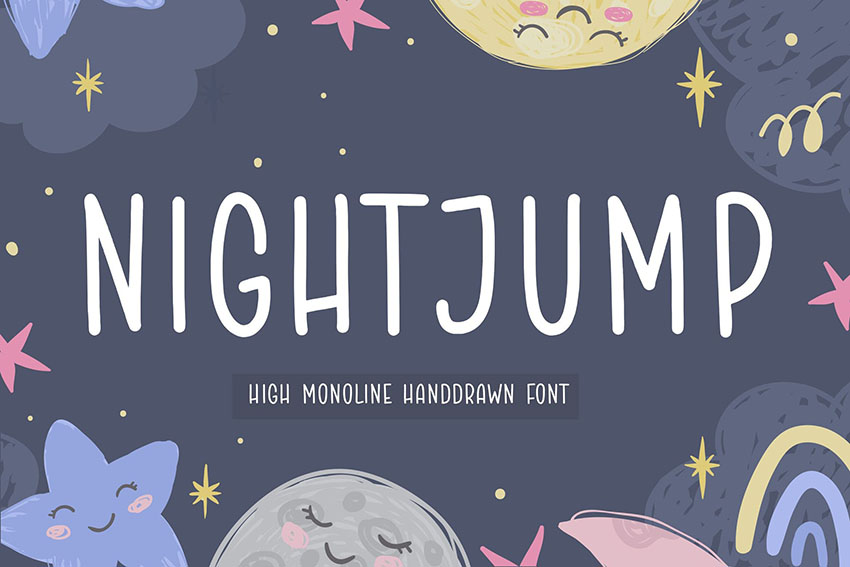 Here's a different take on a hand-drawn look and feel. The height gives this font a whimsical and memorable aesthetic.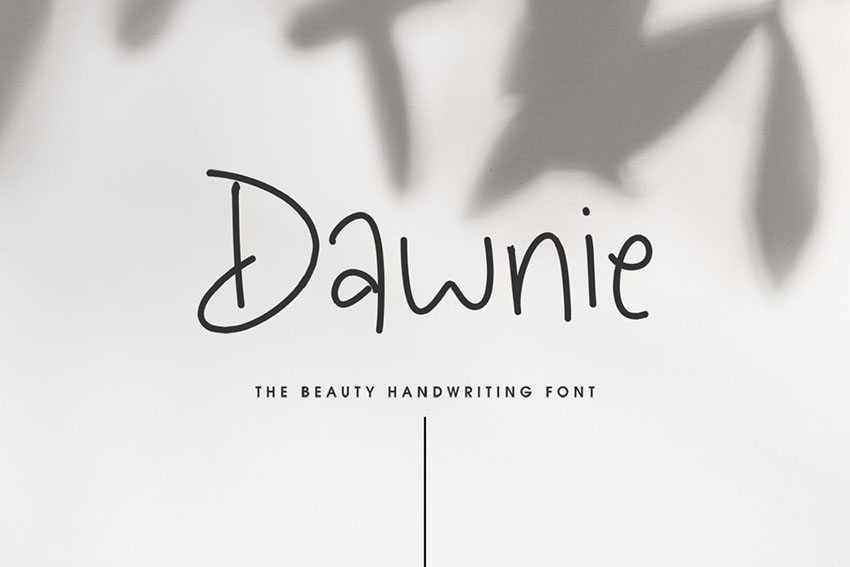 Isn't this handwriting font pretty? This one is likely best for display purposes. Use it to write out names, titles, key words, and more.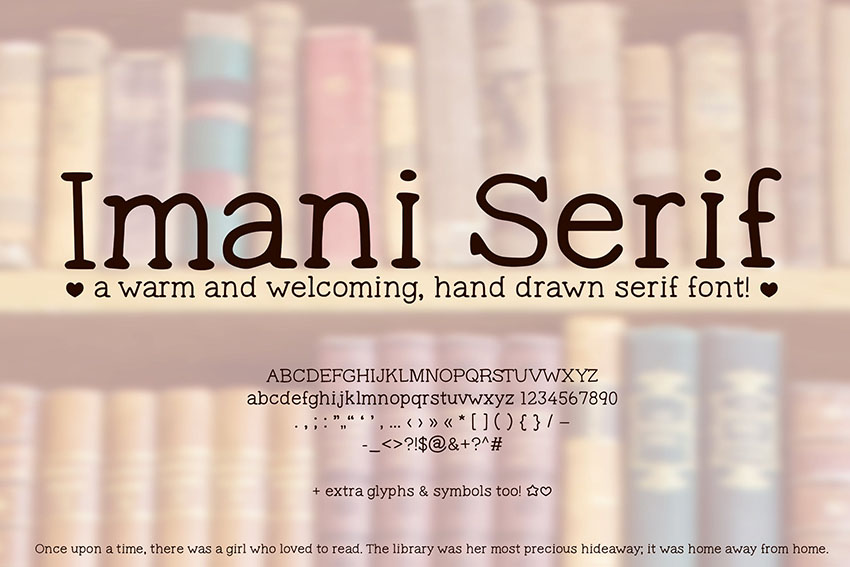 This handwriting font uses serifs, like we might see in other fonts. It has a bookish aesthetic, while still capturing an informal, hand-drawn vibe.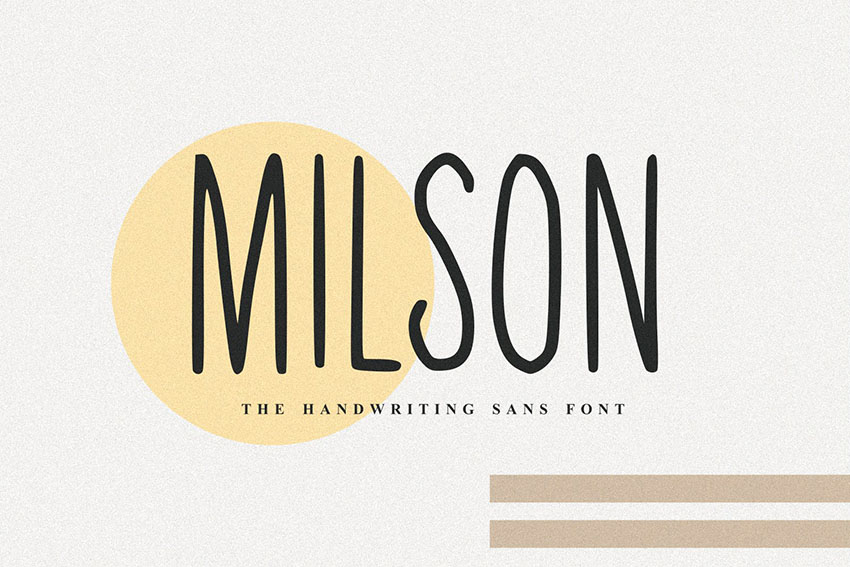 Looking for a uniform handwriting font? This one could be the perfect choice. It also includes an italic version for you to use and experiment with.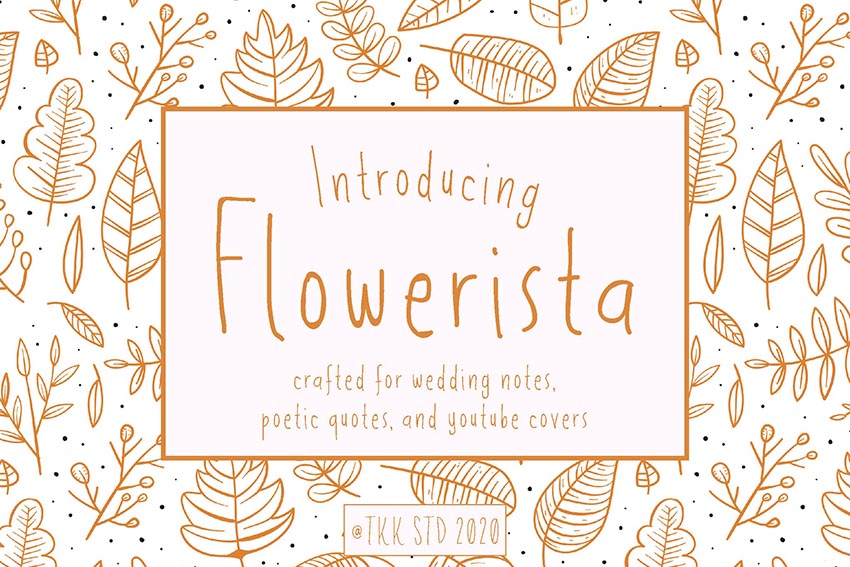 This bubbly handwriting font has a lot of personality. The varying baseline gives it a playful character. Try this one out in your next design, illustration, or children's book.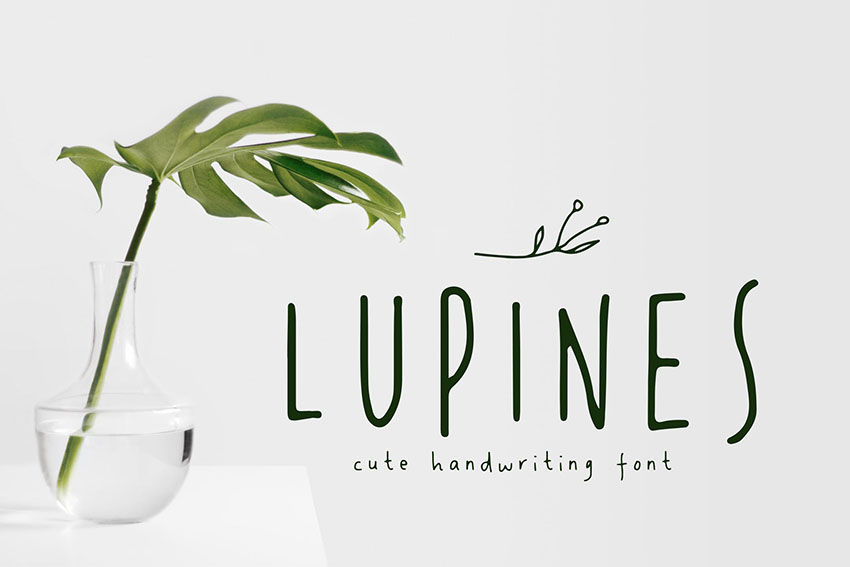 This handwriting font has a lot of organic variety. This font download also includes some illustration bonuses, like florals, for you to try in your next Procreate project.
Procreate Brush Fonts
When looking for a Procreate font, brushes can be a great inspiration. Visible strokes and textures often fit right in with illustrative styles. Check out these cool fonts for Procreate that all have a brush font look and feel.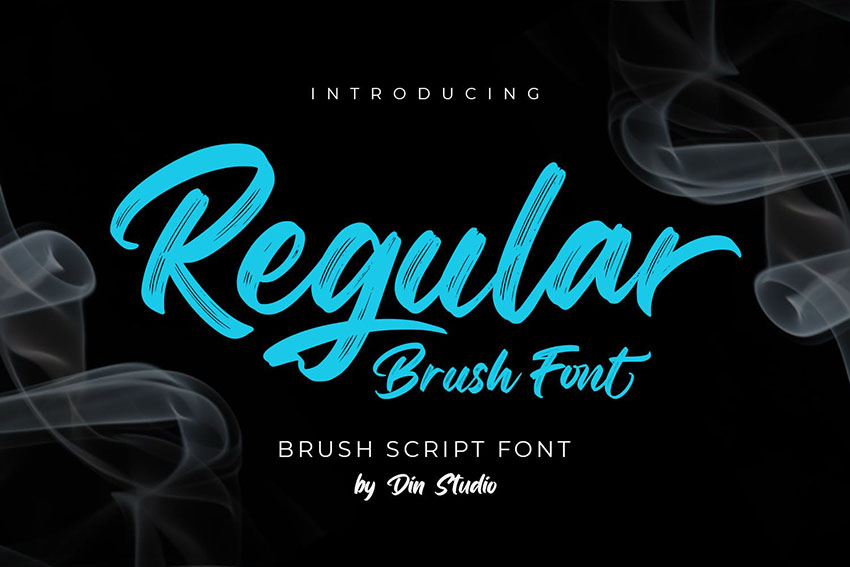 This brush font has really visible texture. The strokes are long and have a lot of movement to them too. Try them out with textured brushes in Procreate.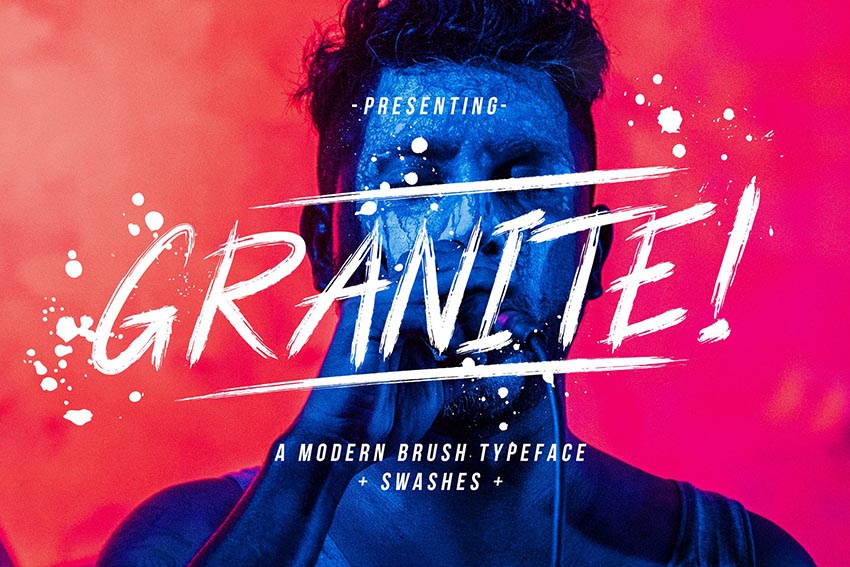 If you're looking for a font that's bursting with energy, a brush font like this one might be right up your alley. Every stroke has so much intensity.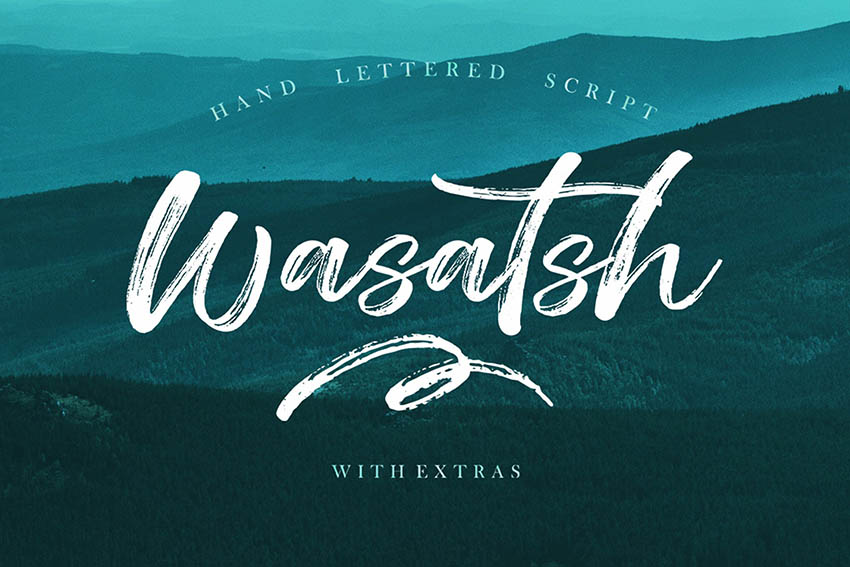 The texture in this brush font really adds to the overall aesthetic. If you love a textured brush look but you're also looking for a script, give a font like this a try.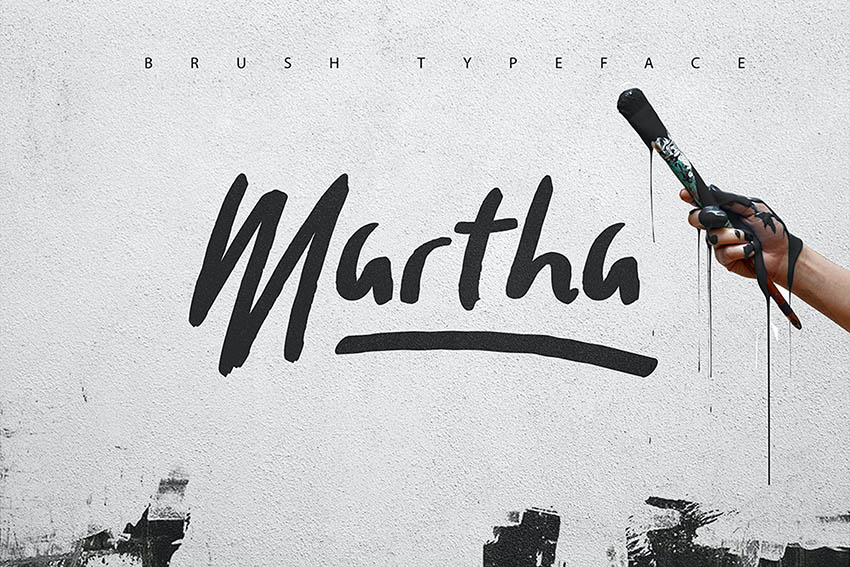 But brush fonts don't necessarily have to be scripts, and they don't necessarily have to have intense texture. Here we have visible brush strokes, but they're more solid.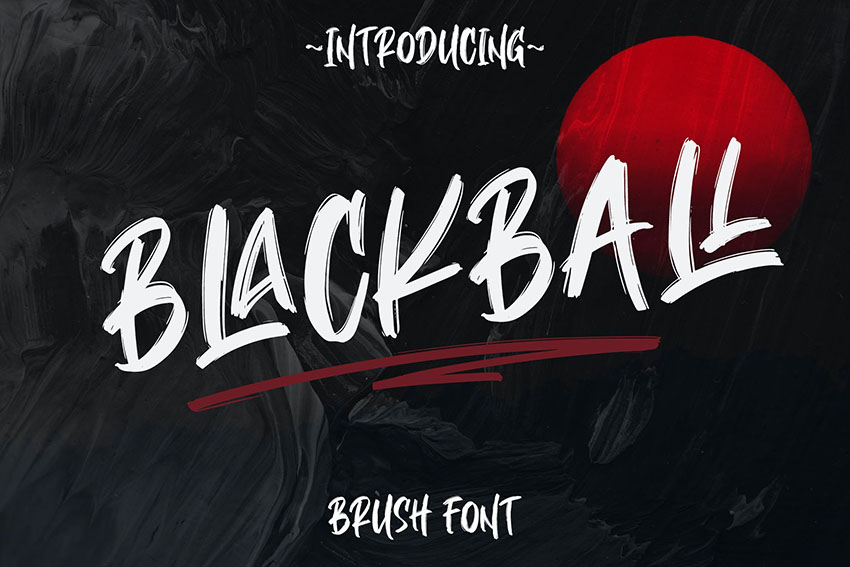 Aren't these letters fun and memorable? Try them out in Procreate to create logos, add type to your drawings, and much more.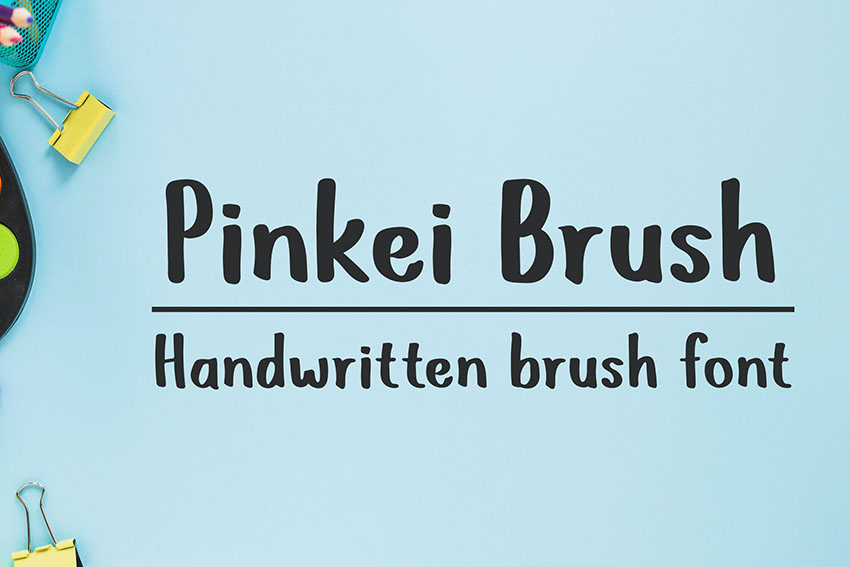 Here is a much cleaner brush font. Notice, however, that we still see the brush aesthetic in each letter's stroke. This one works well at smaller sizes too.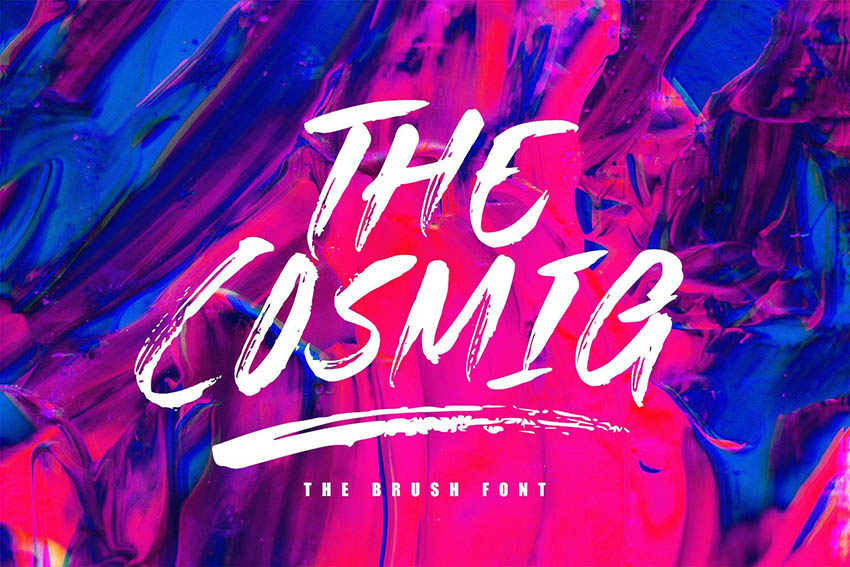 Check out this energetic font against all these shapes, colors, and textures. The right font can really help push your aesthetic in the right direction.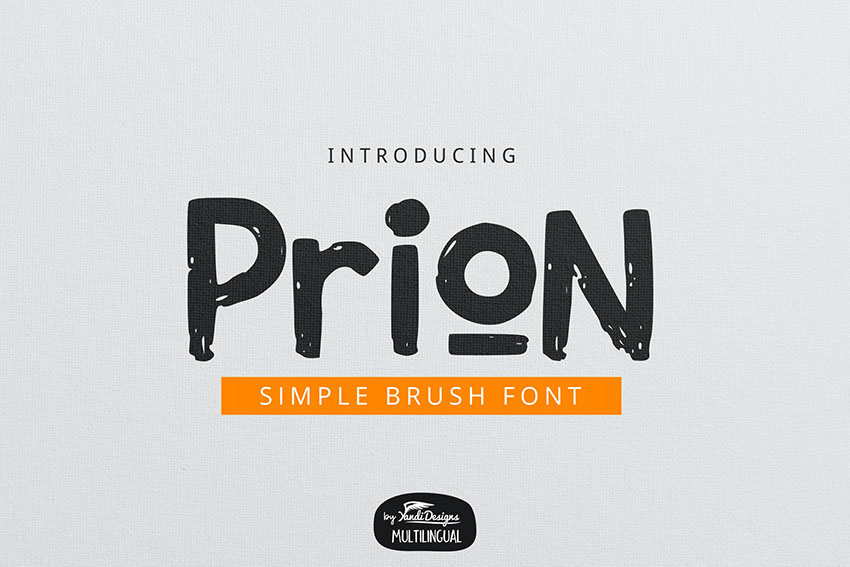 Looking for an unusual and memorable aesthetic? Try out a brush font like this one. It's simple, but textured and unusual in some of its letter treatments.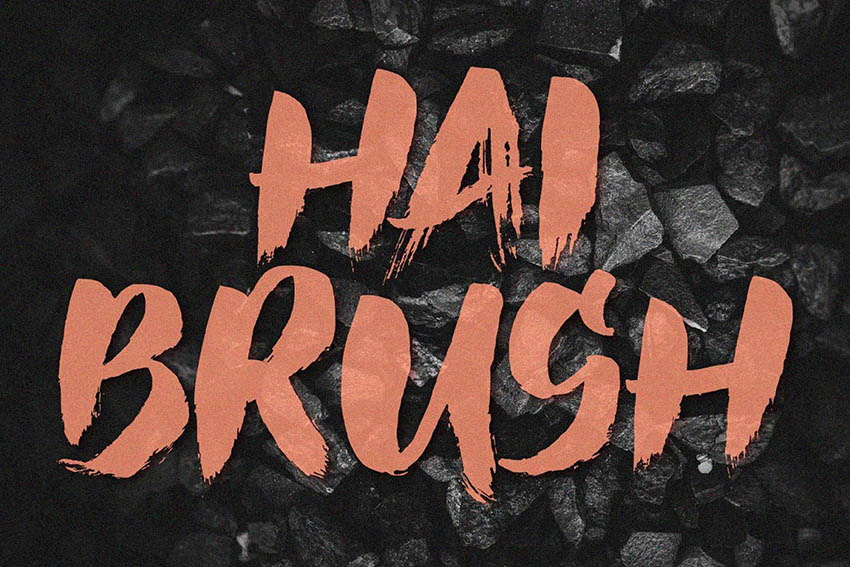 Here is a thick, dramatic brush font with really visible strokes. There's so much texture on the outer contours. This font really commands attention. 
Cute Fonts for Procreate
Now, let's take a look at some cute fonts for Procreate designs, illustrations, and more. From bubbly fun fonts to eccentric different fonts with an unexpected look, take a look at these cute font designs.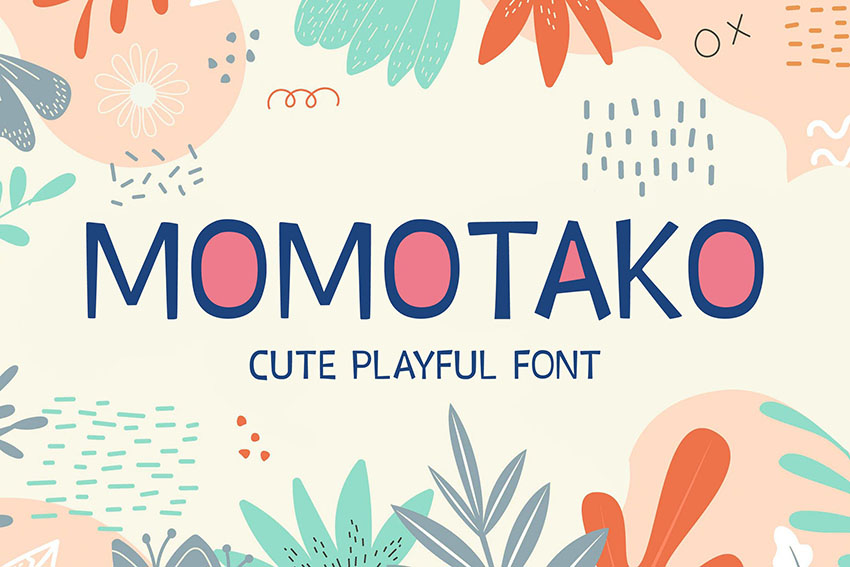 This endearing font has a chunky, cut-out look and feel. Play with color in the counters here to create a similar aesthetic to the one you can see in this preview.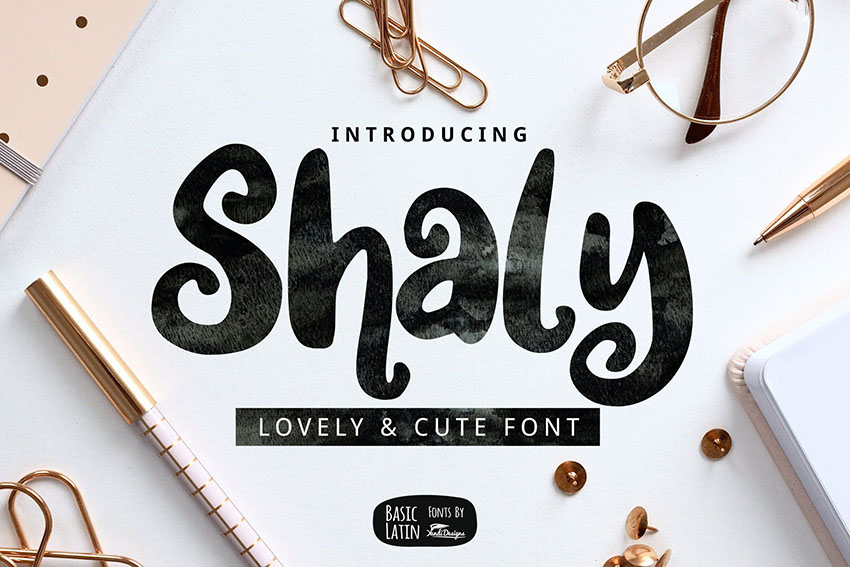 This font has a brush font look, but pushes it in a fun, curly direction. If you're looking for bouncy personality, this font has it.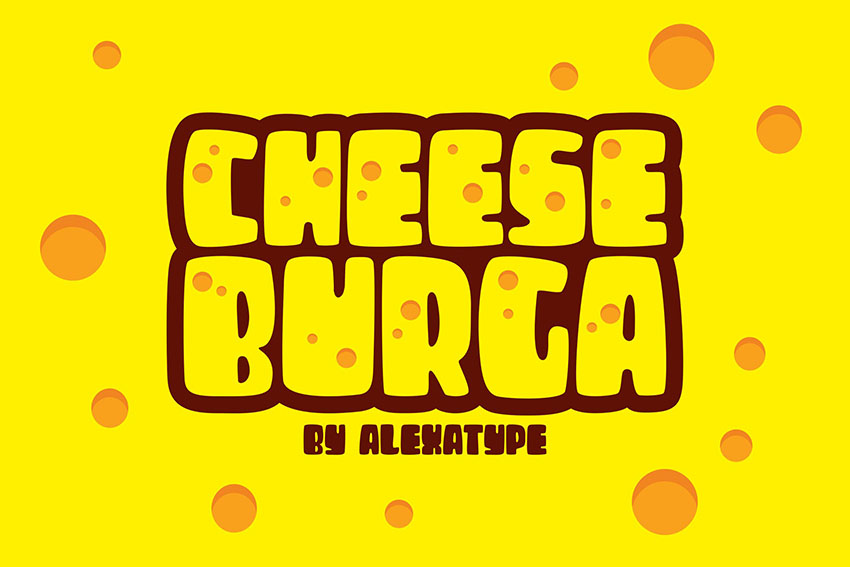 Isn't this a funny font? It's got so much personality. However, you don't necessarily have to use "cheese holes" here. Try this font out in other colors too.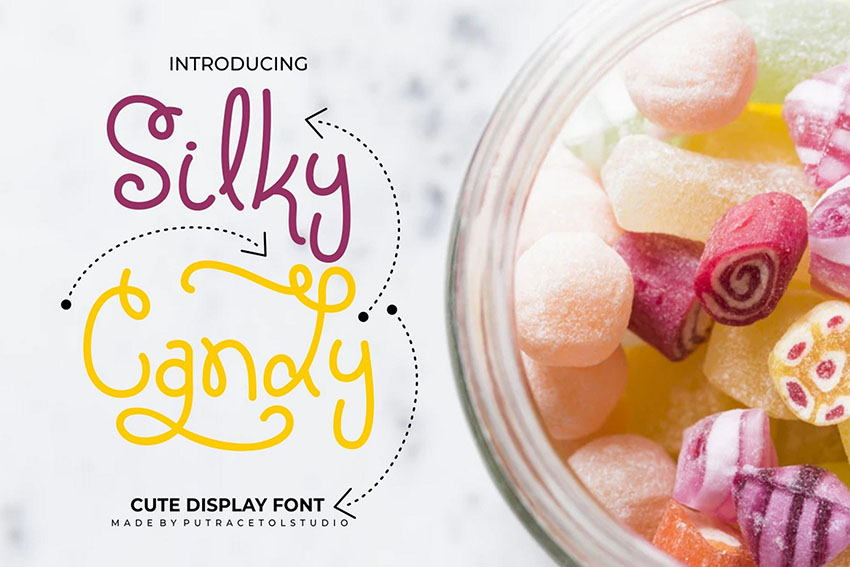 Love a swirly, cute look? This cute display font would be a great fit for a cookbook cover, children's book, typographic poster, and so much more.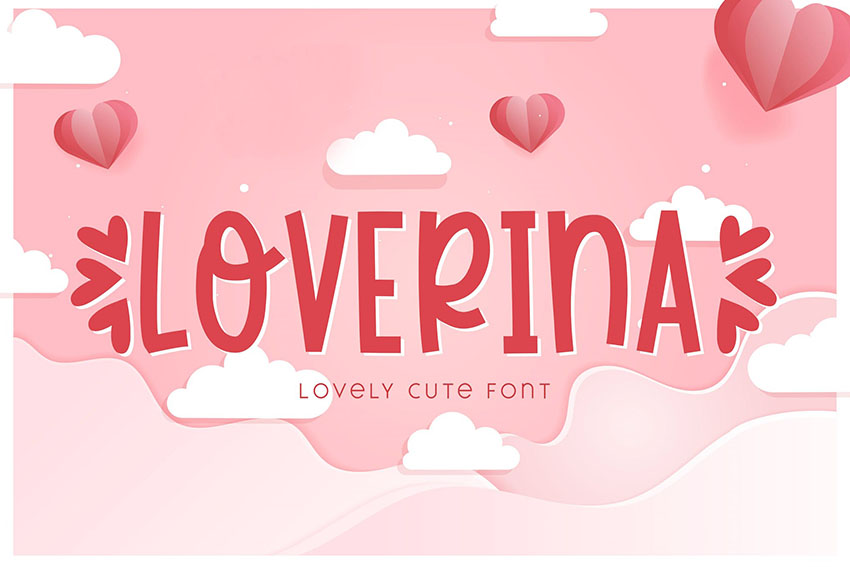 Your Procreate fonts don't necessarily have to use a hand-drawn aesthetic. This fun font has harder angles than some, but still has playful curves and shapes.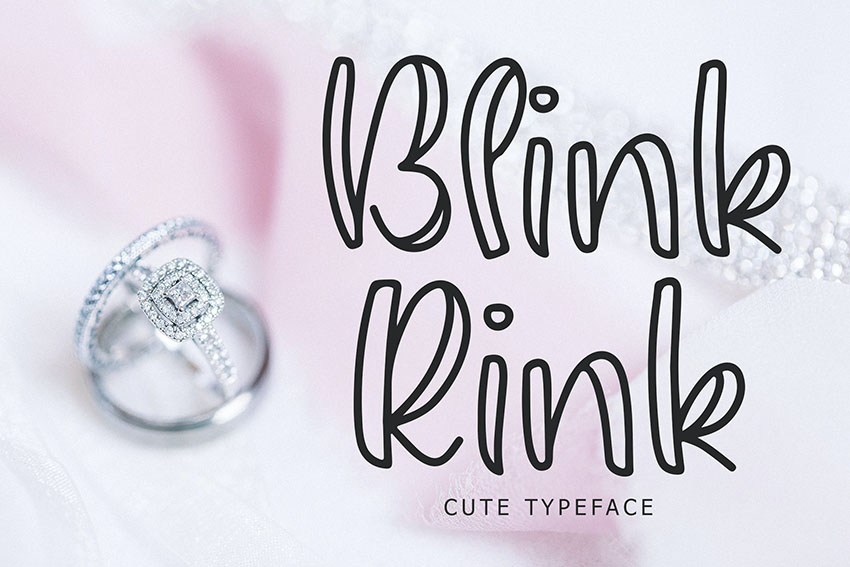 This cute font takes a handwriting aesthetic in a different direction. It has fun cutouts that you could use in a number of ways. Try coloring them in or using them for contrast.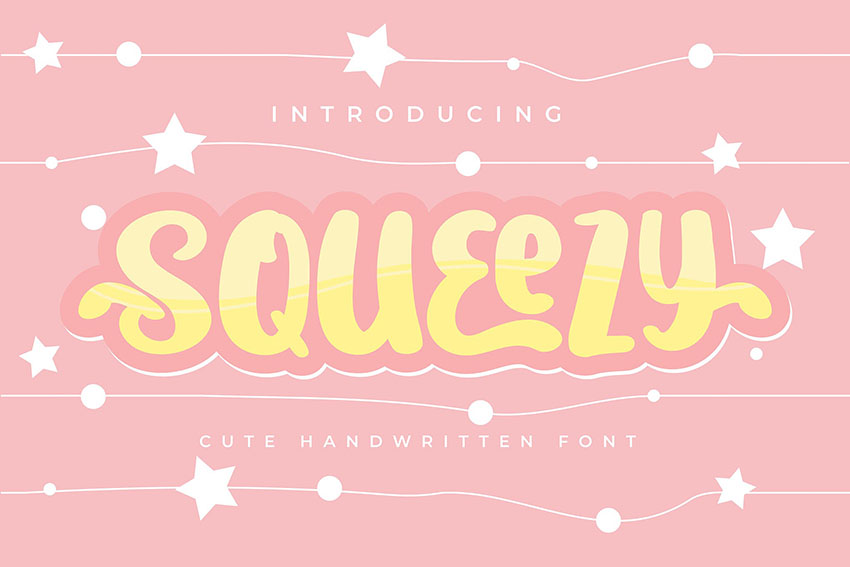 There are stylish alternates, swashes, ligatures, and more included with this bouncy, cute font. It's a great choice if you're working on a sugary, sweet design.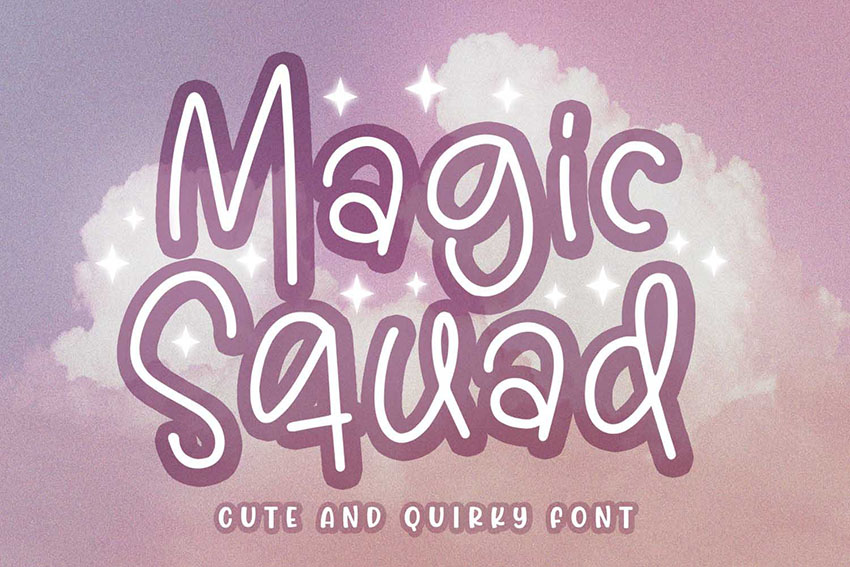 Here is a thinner, quirky, cute font that you can download and use in Procreate today. This fun handwriting font is great for eye-catching display type.
Tattoo Fonts, Graffiti Fonts, and Other Cool Fonts for Procreate
But there are plenty more aesthetics that could work great for Procreate projects. Designing a tattoo? Maybe you love the style of a Procreate graffiti font. Or maybe you're just looking for the best fonts for Procreate that are unexpected, unusual, and artful.
This tattoo font draws on a classic tattoo-inspired look and feel. It might also work well as a nautical font or for compositions with an ocean flair.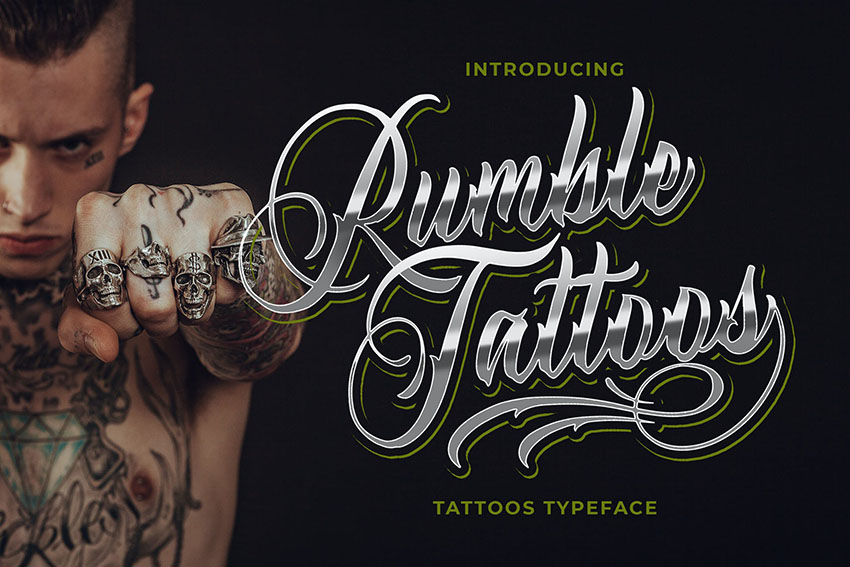 This tattoo-inspired font goes all out with flourishes and swirls. Try it like this, with plenty of use of value, or try it with a different texture in your design.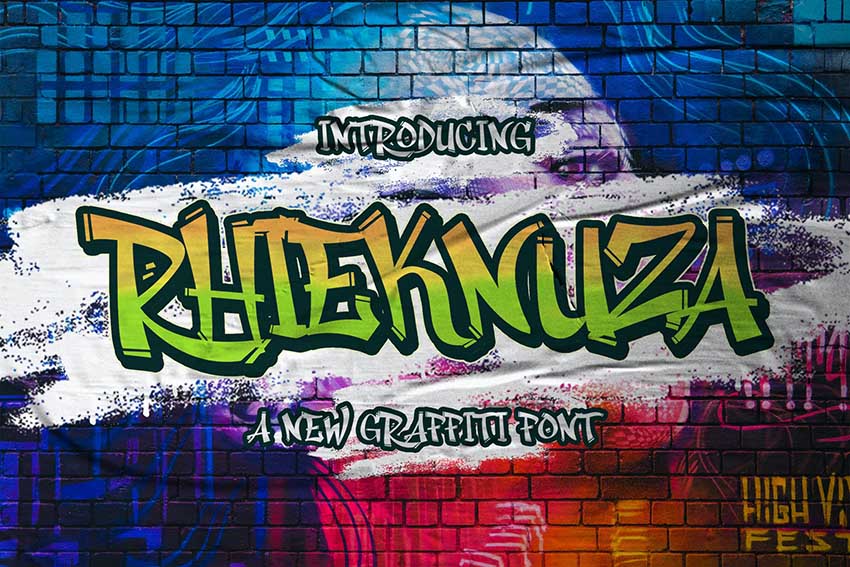 There is so much interesting linework in this font. It's inspired by a graffiti look and feel, with energetic letters and sweeping strokes.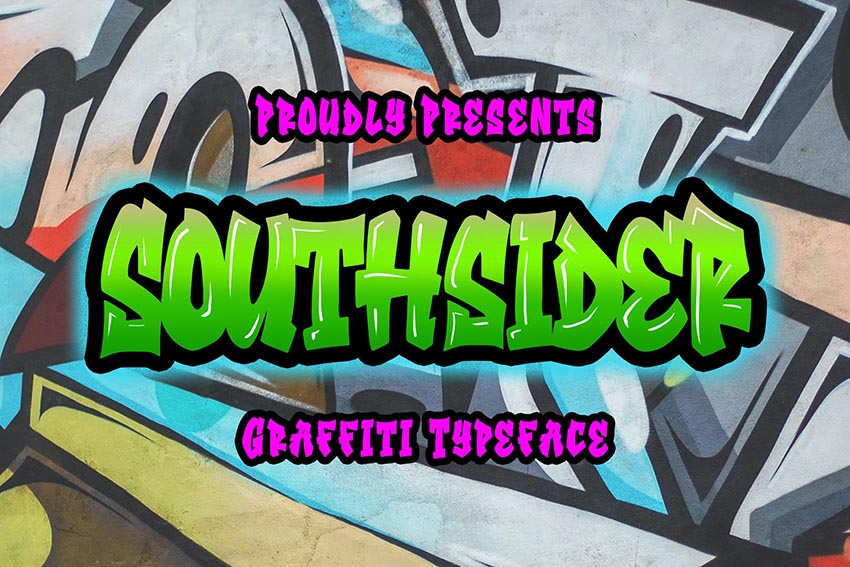 Graffiti is a very broad descriptor with plenty of possibilities. Here's another take on that inspiration, with a more bubbled, retro feel.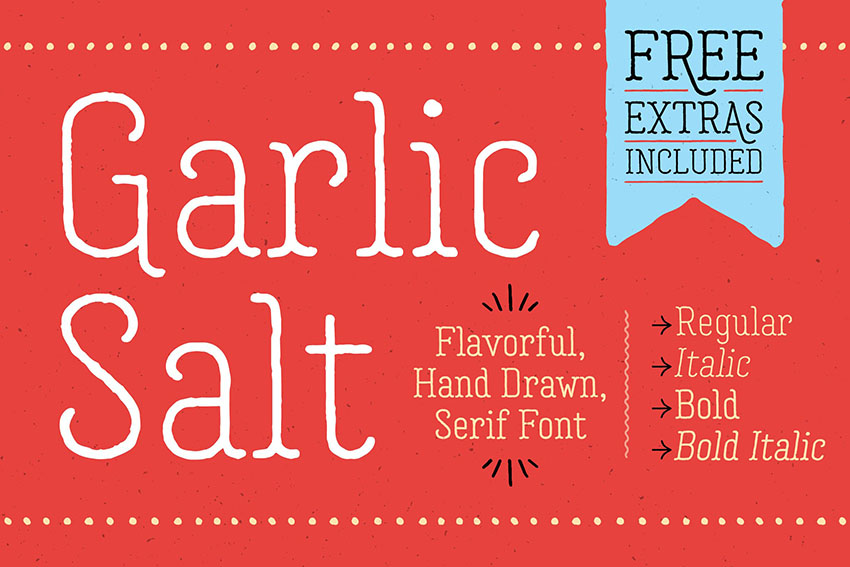 Choose from four different variations in this whimsical, memorable font. It's got fun, quirky serifs, and also includes free extras you can use in your next design.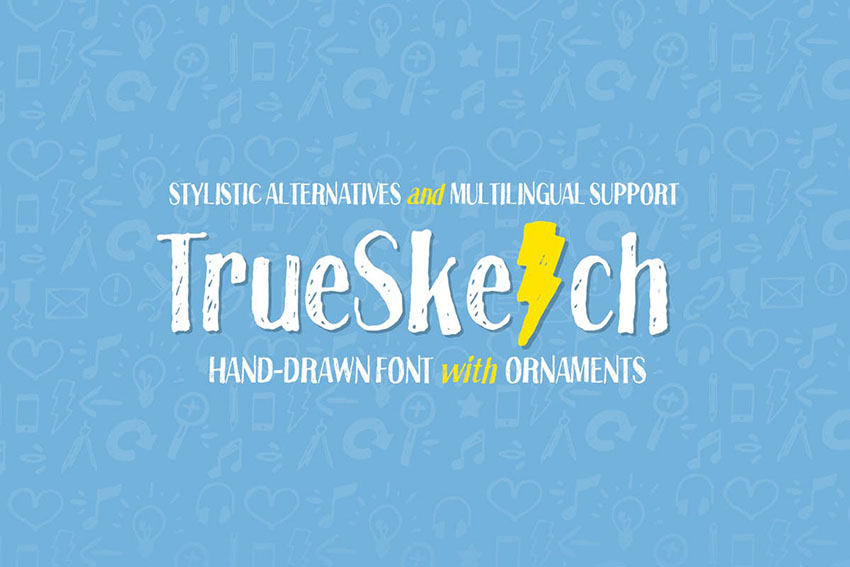 A sketch font feels like a no-brainer, when it comes to working in Procreate. Add this font to your sketches, drafts, and other Procreate doodles.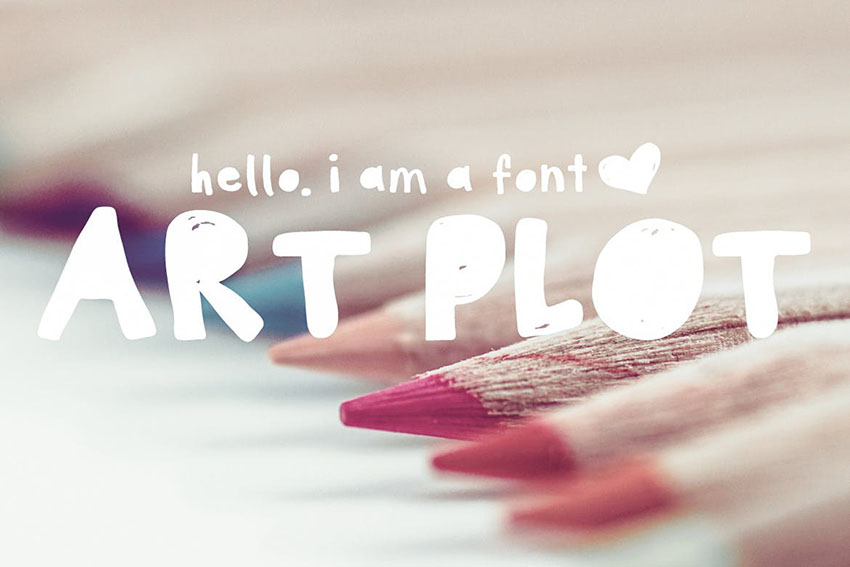 Speaking of doodles, check out this creative, bold font. It has such a fun, sketchy feel. Try pairing this one with other hand-drawn fonts to complement the aesthetic.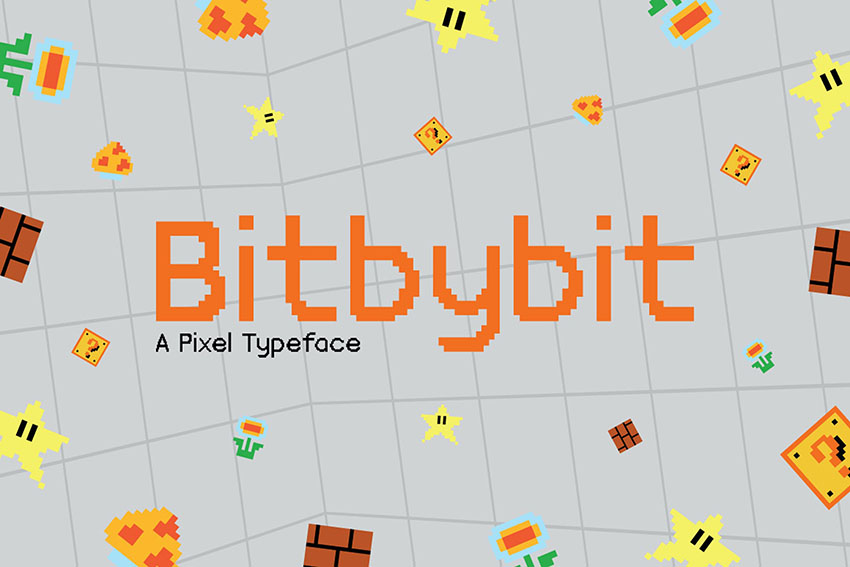 You can even dig into a pixel aesthetic in Procreate. This one could be the perfect pixel font Procreate addition for your next project.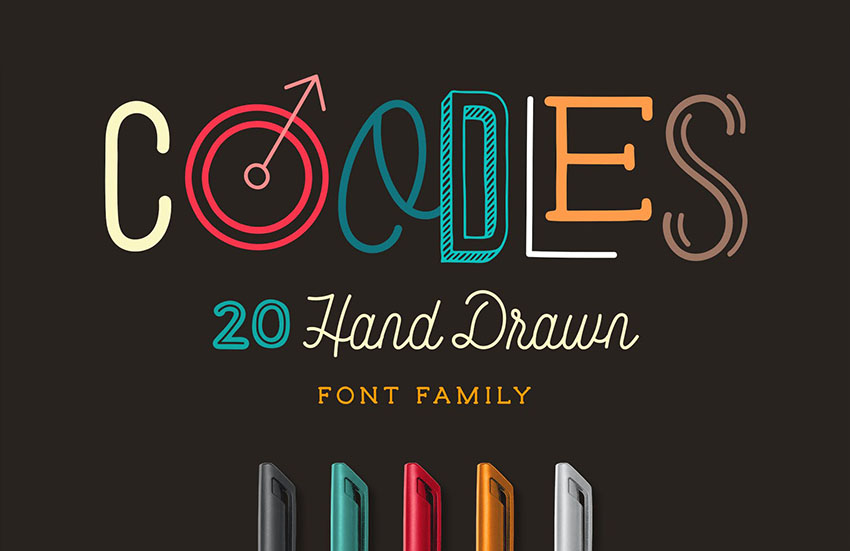 Procreate text fonts don't have to be boring. This playful font download is actually a collection of 20 hand-drawn fonts you can mix and match together.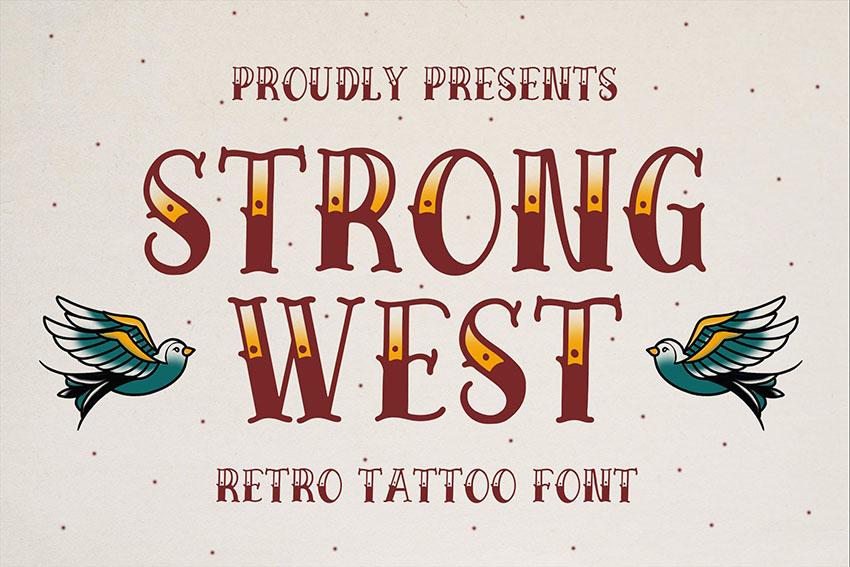 A retro tattoo font like this one can be such a fun choice for more than only tattoo designs. It can be a fun pick for a wide variety of artistic projects. 
Which Procreate Fonts Are Your Favorites?
Finding the best fonts for Procreate can really depend on your project. That's why having an entire font library at your fingertips can be so handy. If you enjoyed these Procreate fonts, download them all for one low fee with Envato Elements. Remember, this also includes access to over a hundred Procreate add-ons, brushes, and more!
Love Procreate? Check out these free Procreate tutorials, here at Envato Tuts+