The Procreate app has been taking the design world by storm. In this comprehensive guide, you'll learn how to use Procreate to produce beautiful digital artwork and graphic design. We'll go through a brief introduction to Procreate, and then we'll look at Procreate brushes and where to download fonts for Procreate. And along the way, we'll link to plenty of tutorials to help you master the software.
What Is Procreate?
Procreate is a popular graphics editor that lets you create beautiful artwork on your iPad. What makes it different from competitors like Adobe Photoshop is that it was designed specifically to take advantage of the capabilities of the iPad. So you can use touch gestures and the app's powerful features to make the process of creating digital artwork feel as easy and intuitive as possible.
Here are some examples of the beautiful art you can create with Procreate. If you'd like to know how to create them yourself, click through to see the full step-by-step instructions.
Check out Maria Dimova's profile for more Procreate tutorials. She's also the creator of the beautiful image at the top of this page.
Procreate uses the high-performance Valkyrie graphics engine to ensure that there's no lag between what you do and what appears on the screen as you draw or paint. There are hundreds of Procreate brushes to choose from (more on that later in this guide), and you get all the features you need, such as transforming, warping, layer blend modes, etc. There's now an iPhone version too, so you can be creative any time and any place you want.
Learn more about Procreate by clicking the button to access our free tutorials or by watching the YouTube video below.
How to Use Procreate Brushes
Want to know how to use Procreate brushes? It's easy—you can either choose from one of the 200+ brushes that come with the Procreate app or, if you need something more special, you can download a premium Procreate brush from Envato Elements. Here are some great options for you: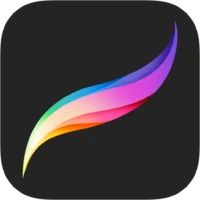 How do you get your new premium brush into Procreate? It's easy! Here's a quick rundown of the steps involved.
Find a brush you like, and download it onto your iPad.

If it comes in a compressed ZIP file, just tap on it to unzip it.

Now tap on the unzipped brush file, and it will automatically load up in Procreate.

Go to the Procreate app, look in your Brush Library, and you'll see your new brush there, ready to use!
From there, you can customise your brush as much as you like by changing a whole range of settings like the size, opacity, jitter, pressure, and much more. Read the full tutorial for more details on customising a brush, and for a full walkthrough of using a Procreate brush to create a beautiful digital painting.
Prefer to learn by watching? Here are the video instructions on how to add brushes to Procreate and how to get the most out of your Procreate brush sets: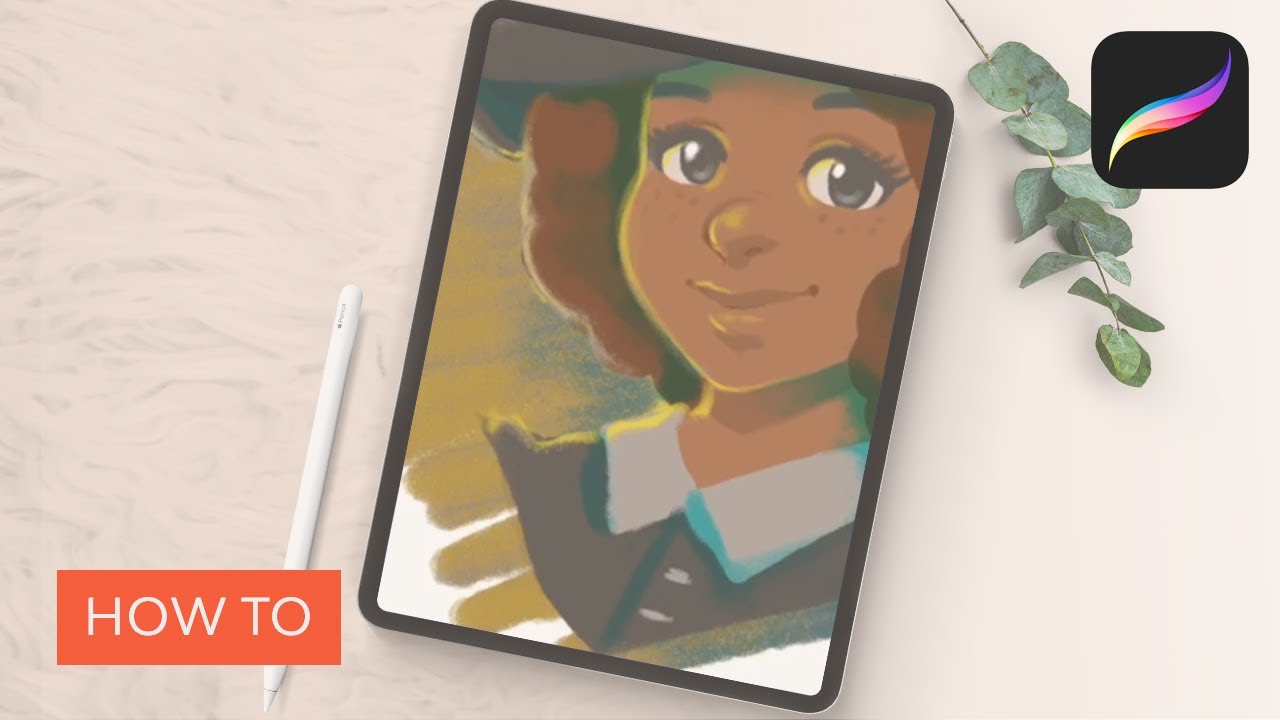 And here's a video on creating and customising your own Procreate brush sets. If you're wondering how to make brushes in Procreate, this video will answer all your questions.
Finally, here's a free course dedicated to Procreate brushes. You'll learn it all, from downloading and installing brushes to creating your own Procreate brushes from scratch!
To learn more about Procreate brushes and to get our recommendation of the best Procreate tree brushes, Procreate lineart brushes, and more, check out these articles:
How to Download Fonts for Procreate
The best place to download fonts for Procreate is Envato Elements. You get thousands of beautiful fonts to choose from, with unlimited downloads. Getting your font loaded into Procreate is easy—just follow these steps.
Browse Envato Elements to find a font you like, and download it onto your iPad.

If it comes in a compressed ZIP file, just tap on it to unzip it.

You'll get a font in different formats, like OTF and TTF. Choose the one you want (read about the different font formats if you're unsure), tap and hold on the file, and click Move.

Select the Fonts folder in your iPad's Procreate folder, and tap on Move to move the file to this location.

When you open Procreate, you should now see that your new font has been automatically imported and is ready to use! If you don't see it, you can always click Import Font to import it manually.
If you're still having trouble or are not sure how to add fonts to Procreate, read the full tutorial:
Need some great fonts to use in your Procreate designs? Here are some great options to consider: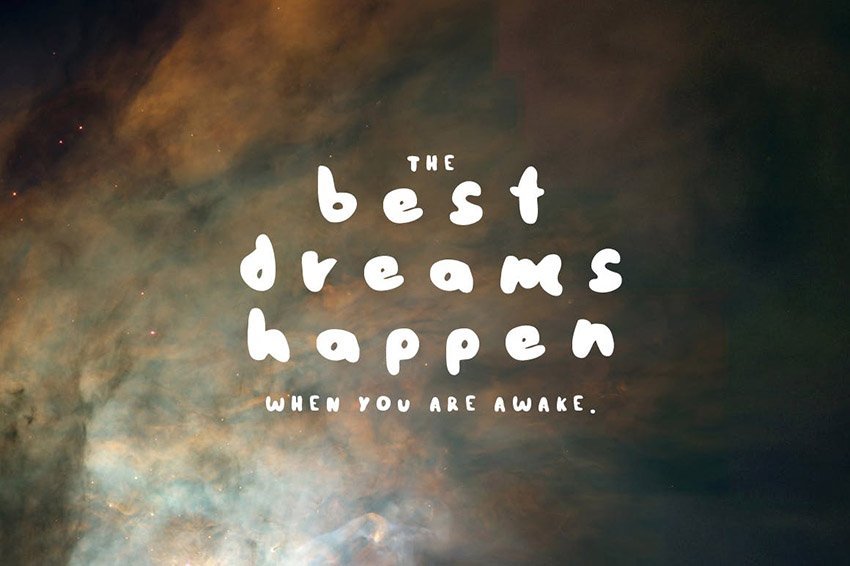 Learn more about how to add fonts to Procreate in our YouTube tutorial videos:
How to Install and Use Fonts in Procreate
Want to learn how to add fonts to Procreate? This video takes you through the whole process from start to finish.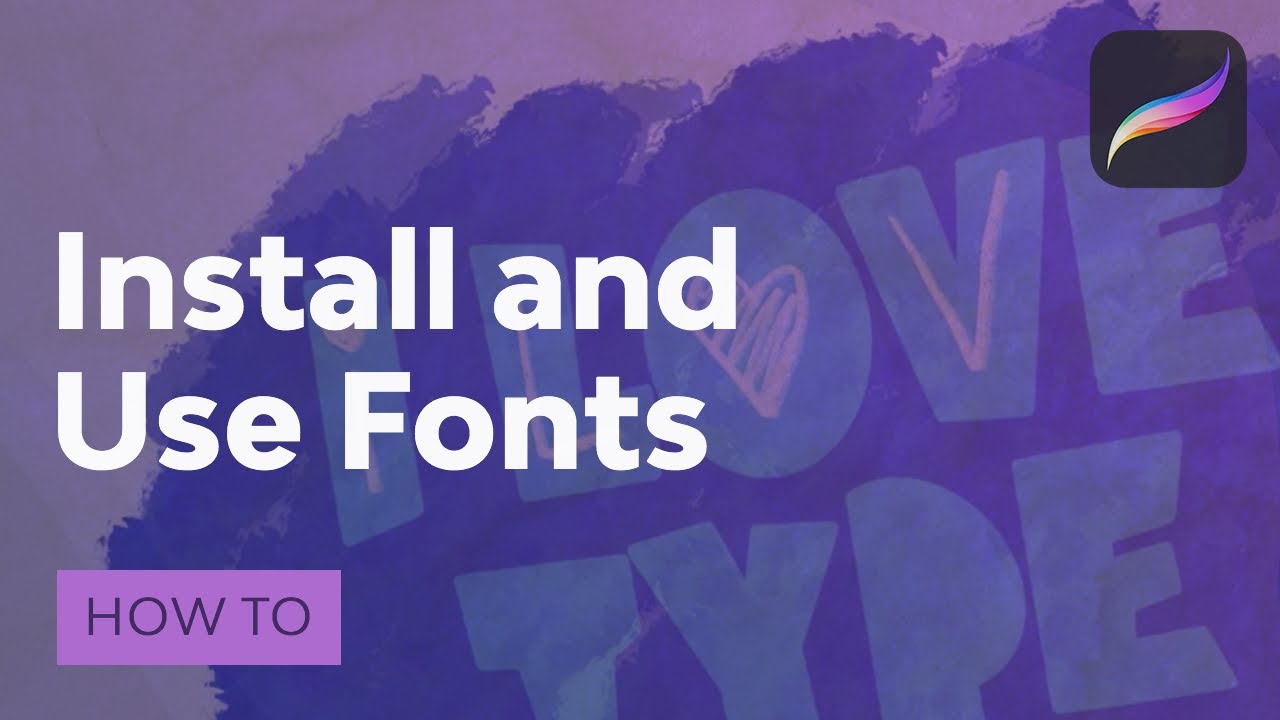 How to Do Calligraphy in Procreate
Some of the best Procreate fonts are calligraphy fonts. This video shows you the right settings, techniques, and brushes to help you create beautiful calligraphy and hand lettering in Procreate.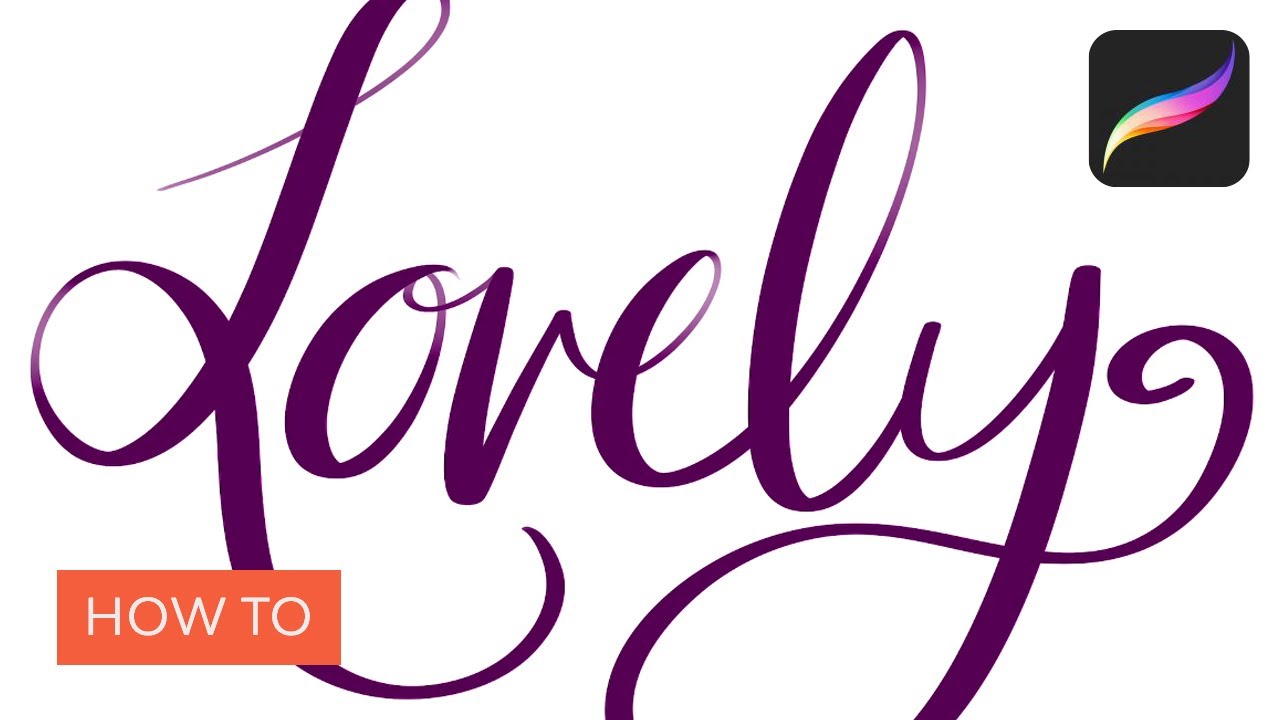 Free Procreate Tutorials
The best way to learn how to paint with Procreate is by going through detailed step-by-step tutorials to help you master particular features and/or create beautiful end results.
Here's a selection of some free Procreate tutorials to try out.
Also be sure to watch the video below, which takes you through 26 amazing Procreate tips and tricks—one for every letter of the alphabet!
If you still want to learn more about Procreate and access some cool resources, check out Envato's guide to Procreate brushes and more.