Your designs aren't complete without the perfect font! Find amazing script styles in this  collection for 2020.
30 Beautiful Modern Script Fonts

There's nothing more satisfying than pairing the right script font with a design. It's a simple yet effective trick to take your work to the next level.
And script typefaces are a perfect mix of elegance and style. So are you feeling a bouncy baseline with flirty characters? Or a fun experimentation in grunge and textured letters?
Designers are always on the hunt for the best script fonts inspired by the latest trends. So today, we bring you 30 incredible modern script styles with enough flair and uniqueness to choose from.
Check out this collection of the best modern script fonts curated by Envato Market and Envato Elements.
Pretty and sophisticated, this lovely, handmade font could be a great fit for a variety of projects! From packaging to posters, from tea to T-shirts, this script even has 115 alternate characters to work with!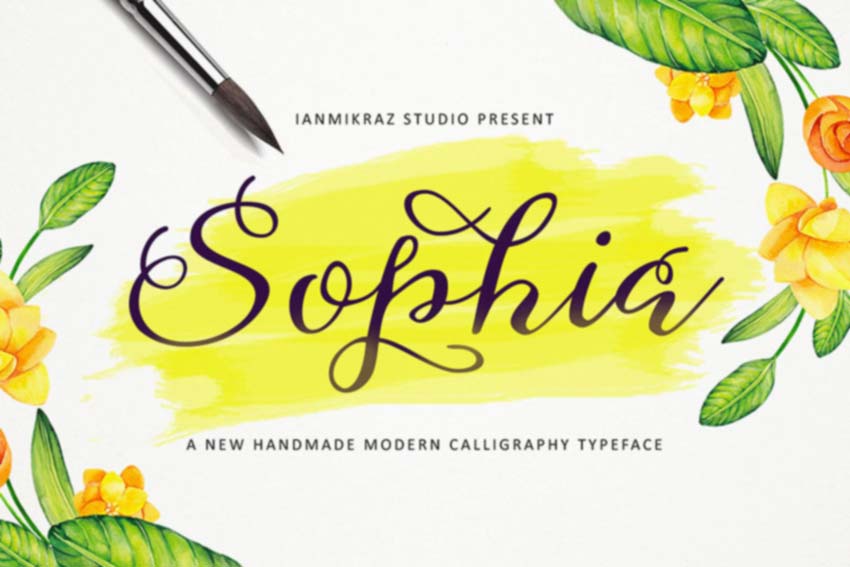 Check out this fun and quirky script font! It has such unique shapes to it and such a playful aesthetic. Aside from the pasta association, its plump twists and curves make for a merry aesthetic, perfect for your next sunny project.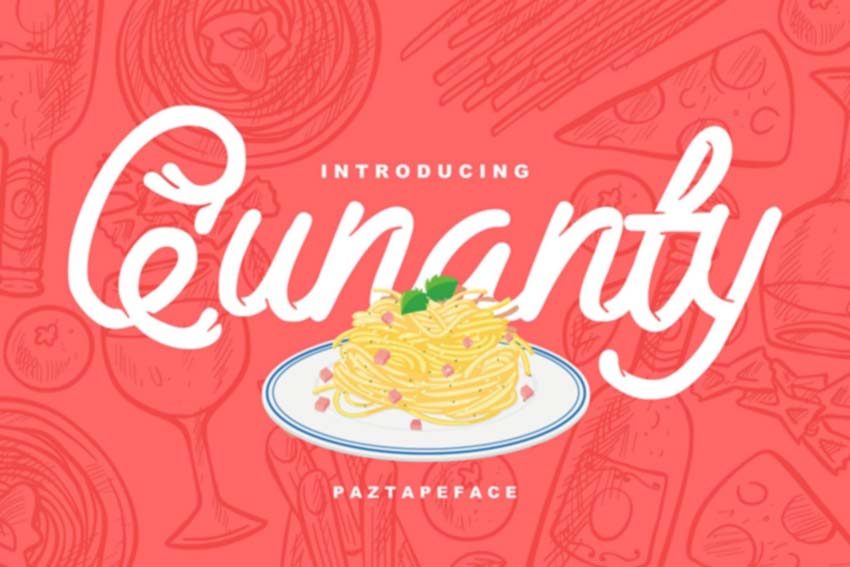 Looking for a cheerful, welcoming script font for your next project? Well, look no further—Beloved Teacher is a sweet and versatile font! This font would be great for projects that would benefit from the welcoming vibe of a hand-drawn look and feel.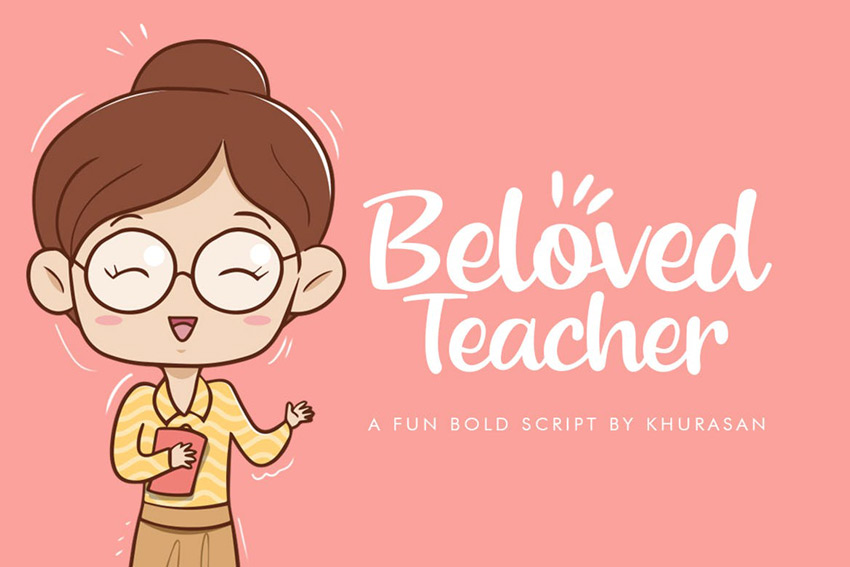 Isn't this a beautiful font? Honeycomb has international language support and also includes 24 gold foil patterns—awesome! This font has so much potential for classy and organic projects. It would make a great addition to anyone's font collection.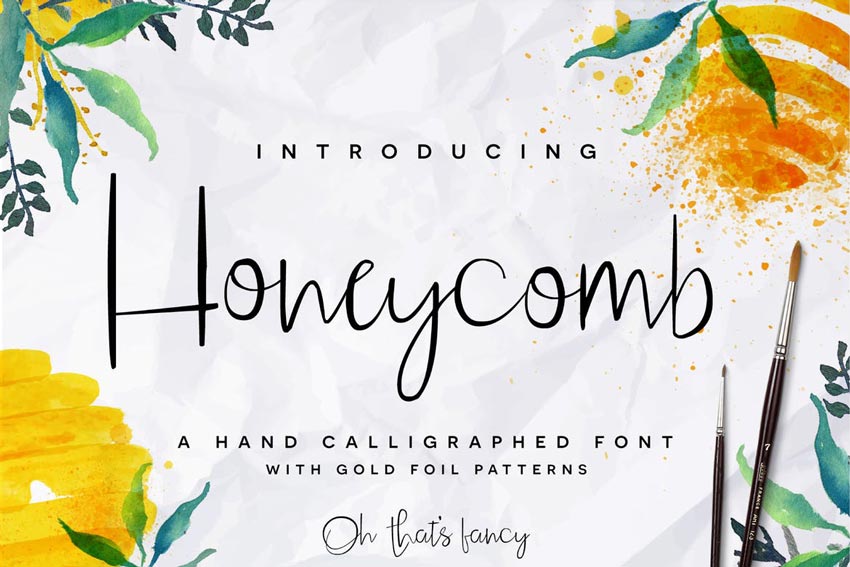 With multi-language support, Britney Modern is a fun and energetic font. It's got alternate characters and ligatures, all ready to go. Use it in your branding, packaging, print work, and much more!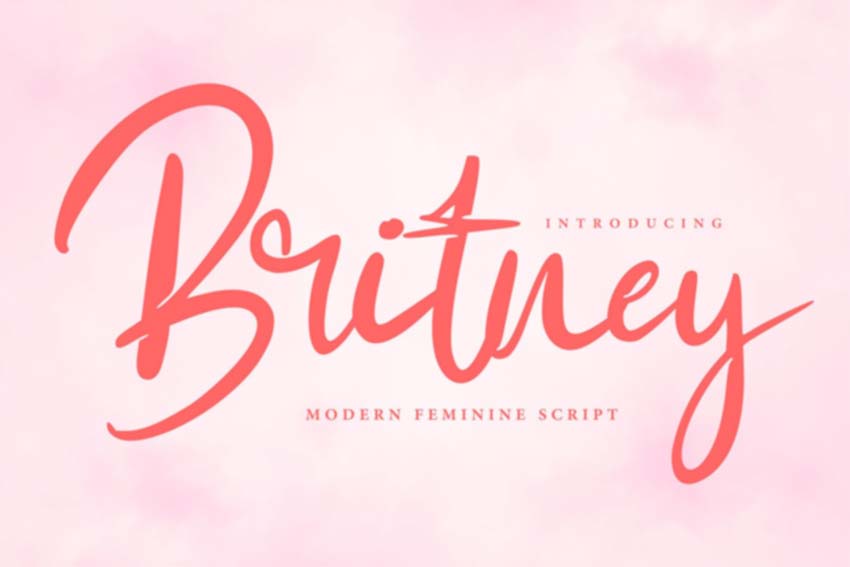 What a sophisticated font! With beautiful swoops and loops, Madelis would be right at home on packaging, branding, invitations, or even as a headline on your next publication! This one has so many possibilities.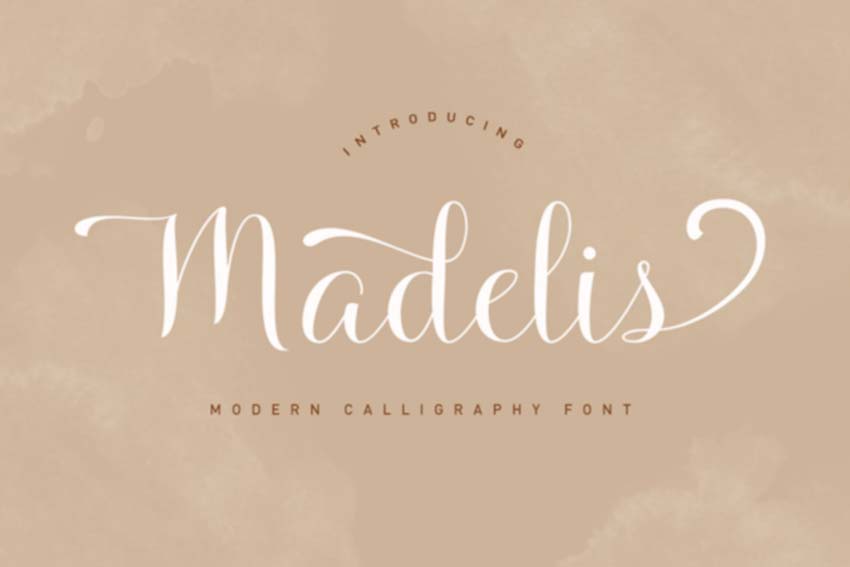 Check out this beautiful font! It has such an elegant, hand-drawn feel, perfect for projects that would benefit from that kind of organic, personal touch. Definitely best suited to display and points of emphasis, this could be a great addition to your font library.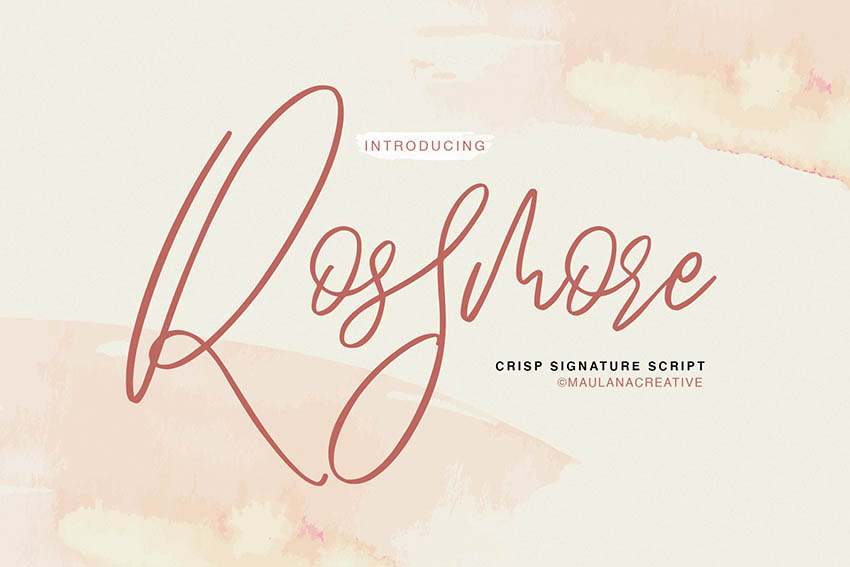 This is such a fun typeface with so many possibilities. It's got a little bit of retro flair, but is versatile enough to work in many situations. Try it out on your next packaging project, or use it to create emphasis in your next layout design!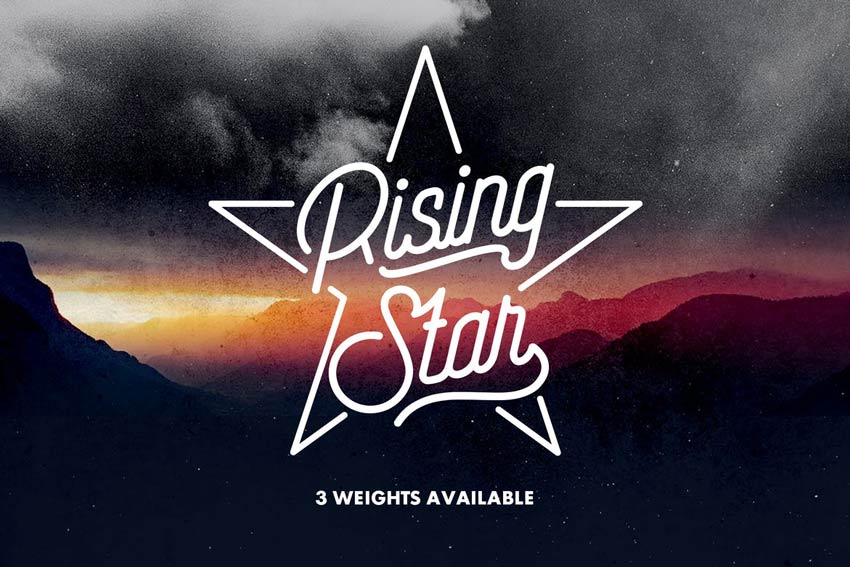 This font is so romantic; from its beautiful strokes to its elegant lines, Petter and Sons would look amazing on your invitations, in branding, on a T-shirt, or even on a very special love letter!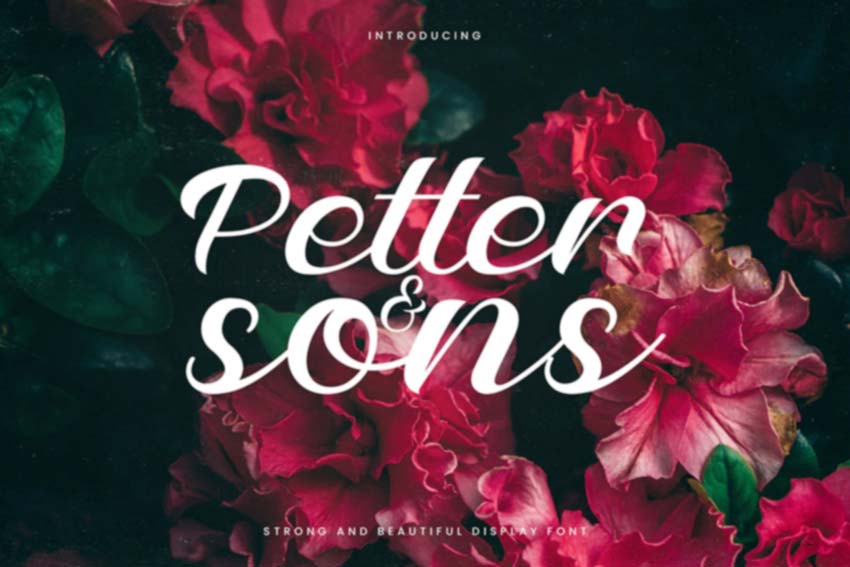 This lovely script has 12 different styles to experiment with, so there's plenty to see and try! Check out the pretty swirls and elegant strokes. It's so easy to see this one on packaging, posters, T-shirts, and more!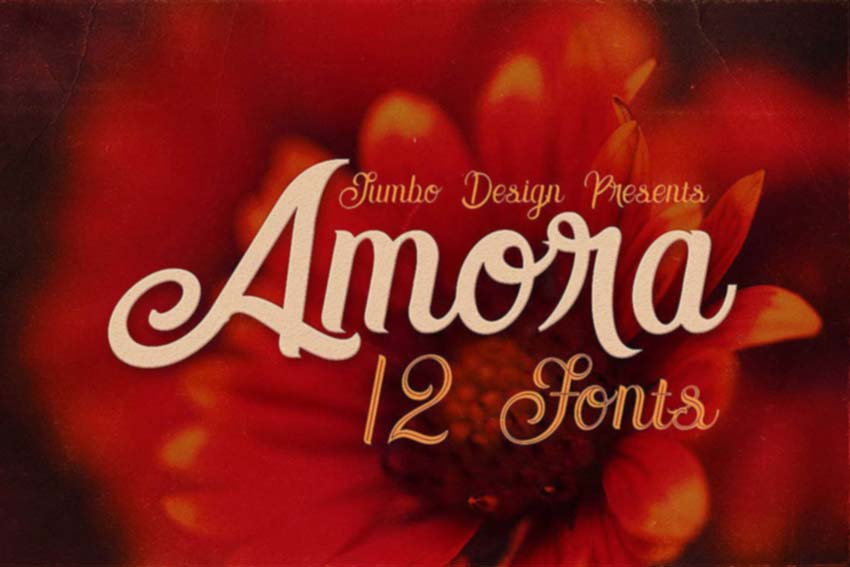 Be bold with a chunky script font! This font works great on T-shirts and more. Update any poster with handwritten letters for that authentic look! Whether you love modern or vintage design, this versatile font is suitable for various occasions. Get a full set of letters, numbers, and punctuation in this download.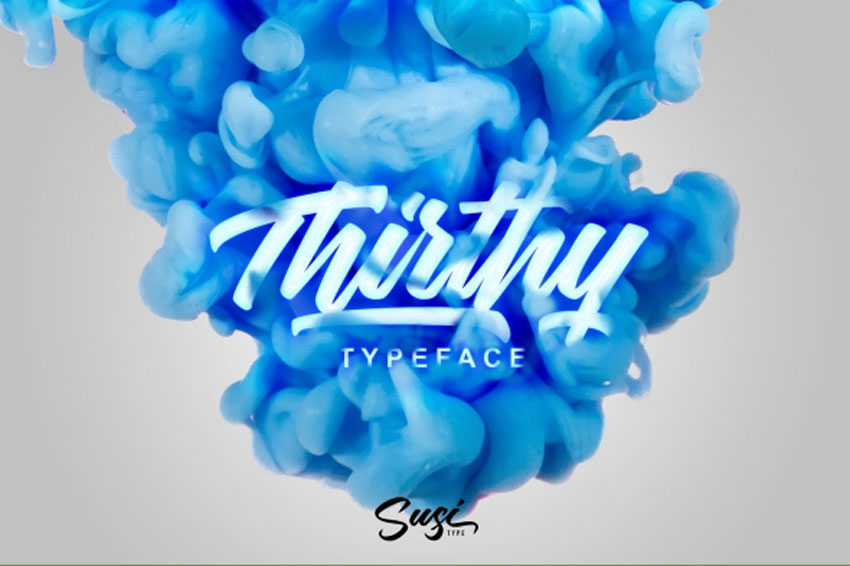 The opportunities are limitless with the Sottafles typeface. A handwritten font with angled script characters, this typeface is quirky and unique. Enjoy a full set of standard letters and numbers, as well as multilingual support. Great for logos and headlines!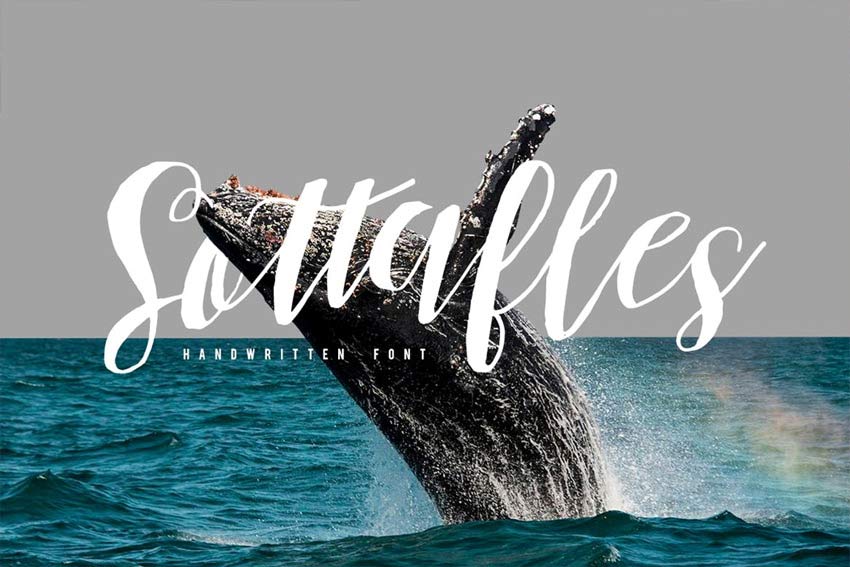 Take an incredible journey to new heights with this script font. A handwritten typeface with modern, cursive letters, this font is cool and multipurpose. Customize your invites, packages, and logos with this modern calligraphy style that is easy to use.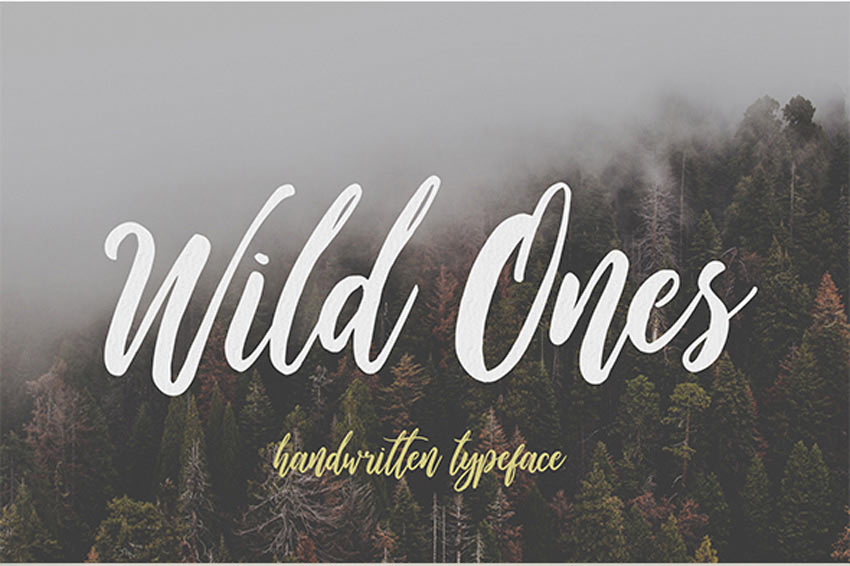 What if your signature became a popular typeface? The Zattoya font does just the trick for improving any contemporary design. It features tall capital letters balanced out by a mixture of short and long lowercase characters. Use it for your website or logo!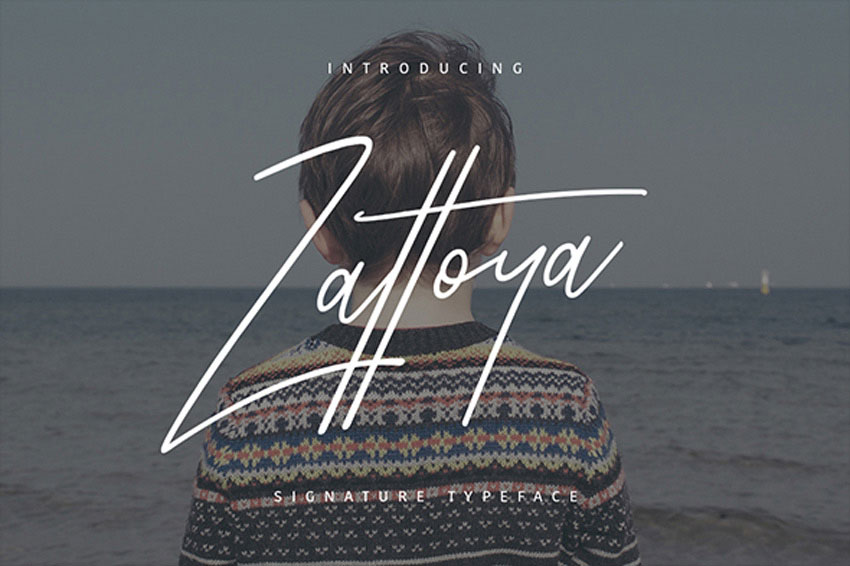 Made by combining various alternatives together, the Geraldyne script features fluid, curvy letters that are each so unique. Try it out with fashion, design, or wedding themes to complete your latest projects. It also includes multilingual support and alternate glyphs for more variations.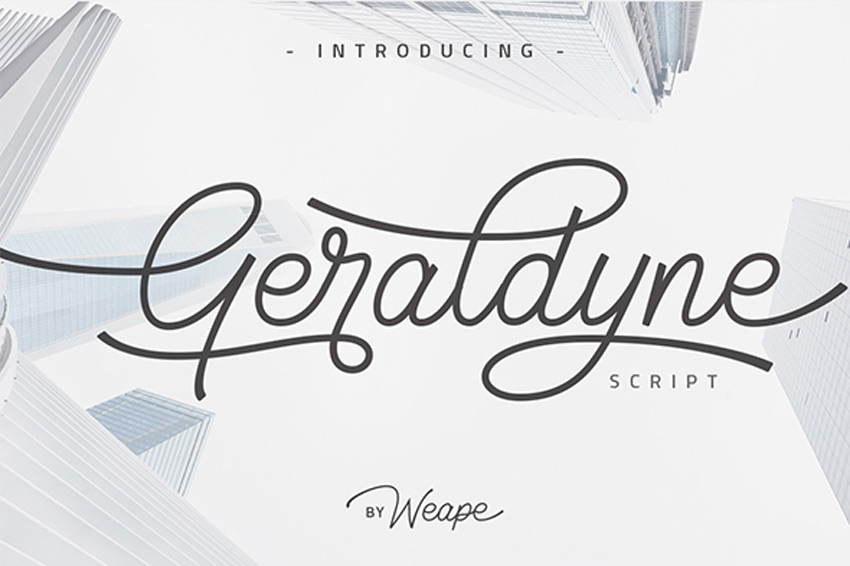 Sign your letters and documents with an impressive script font. The John Davidson script is classy and effortless. Enjoy the wide loops and subtle dips created to look like real handwriting. Test it out for your email signatures, postcards, or personal stationery.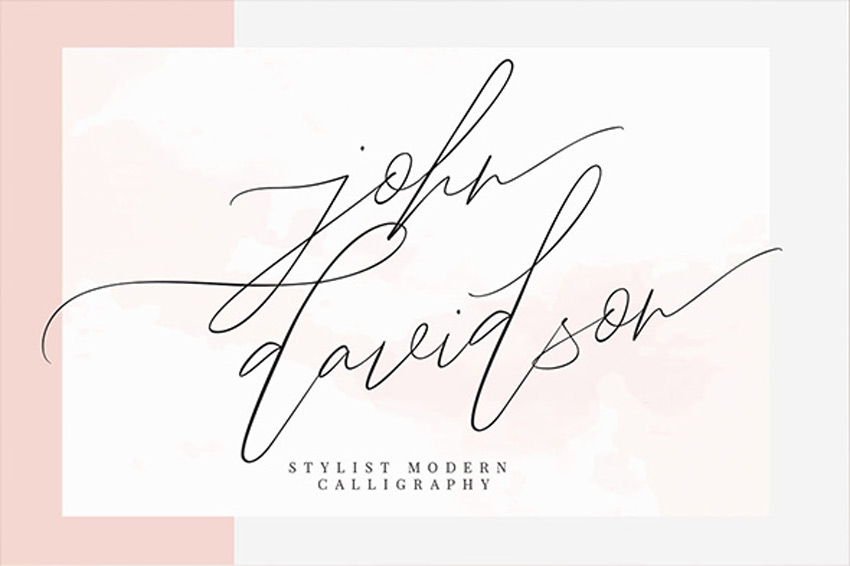 Most scripts are dainty and thin, but Kania stands out from the rest. Create bold headlines and titles with the Kania script typeface. Featuring script letters in a wide cursive script, this font packs a punch with its wide letters. Try it out on websites and stationery!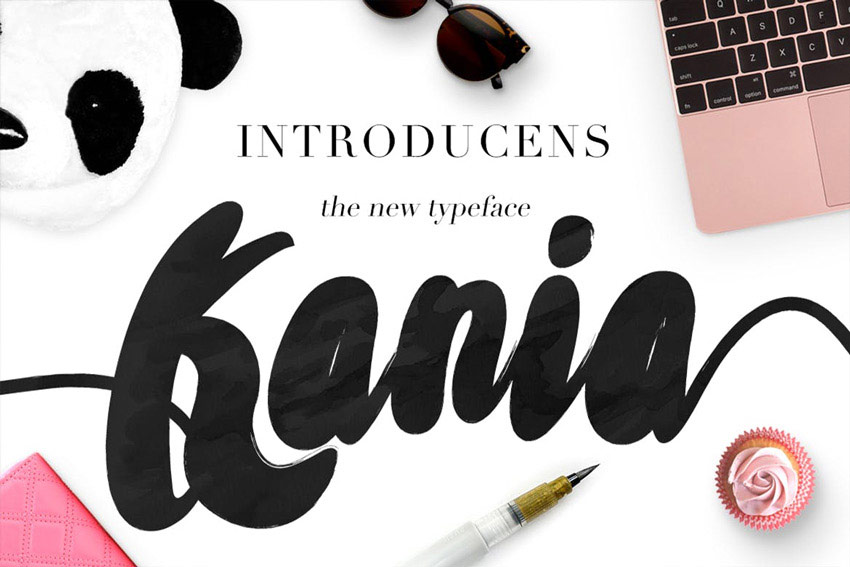 Write out the story of your life with a dramatic typeface. The lovely Daisies of Our Lives font is super pretty and clever. Add a feminine touch to any project with this slanted script typeface that's great for posters, book covers, and so much more. Add it to your collection!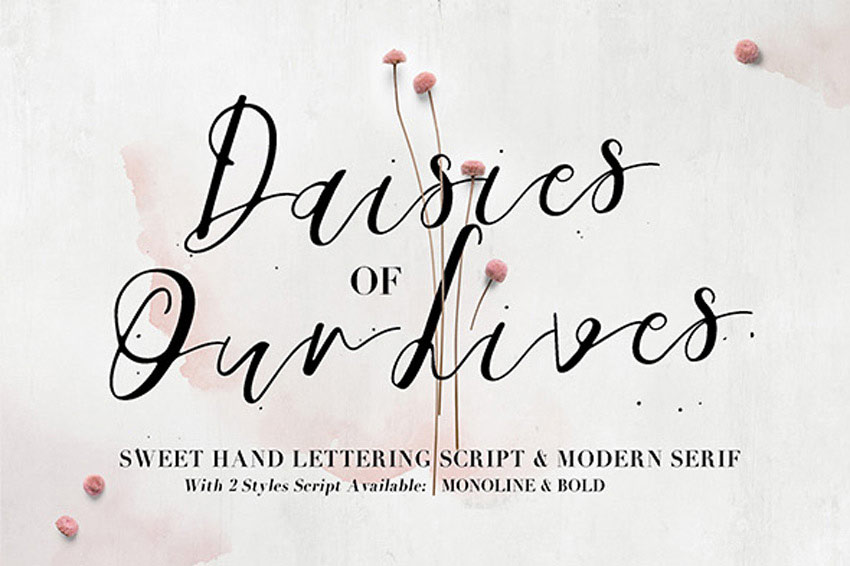 The Zenith script is a handmade typeface which combines regular and alternate characters for a unique result. Create the ideal logo with bold, brush letters that appear as crisp as the real thing. Enjoy access to a full set of letters, numbers, and punctuation.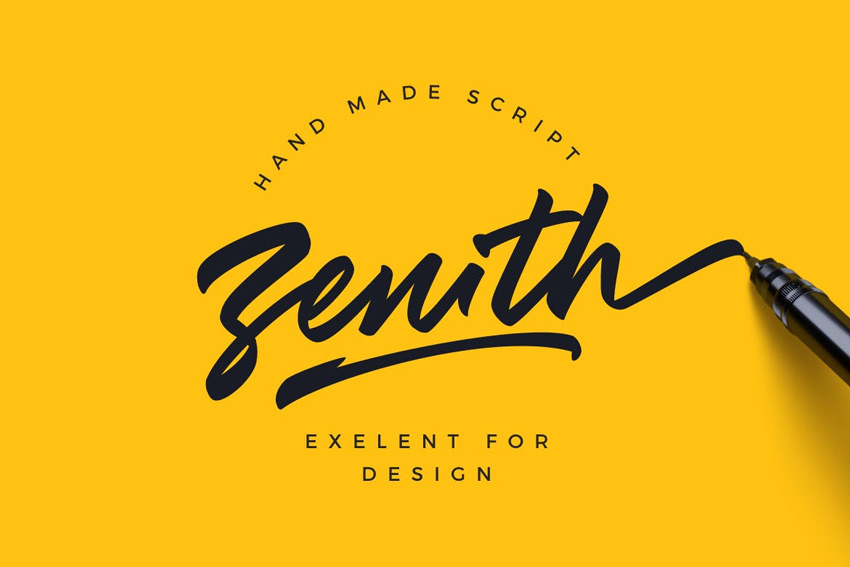 Created
with a bouncy baseline and a natural, handwritten feel, the Naycila
script font is a stunner! Pair it with elegant metal textures or subtle
gradients for an amazing result. This download includes a full set of
upper and lowercase letters as well as fun swash alternates.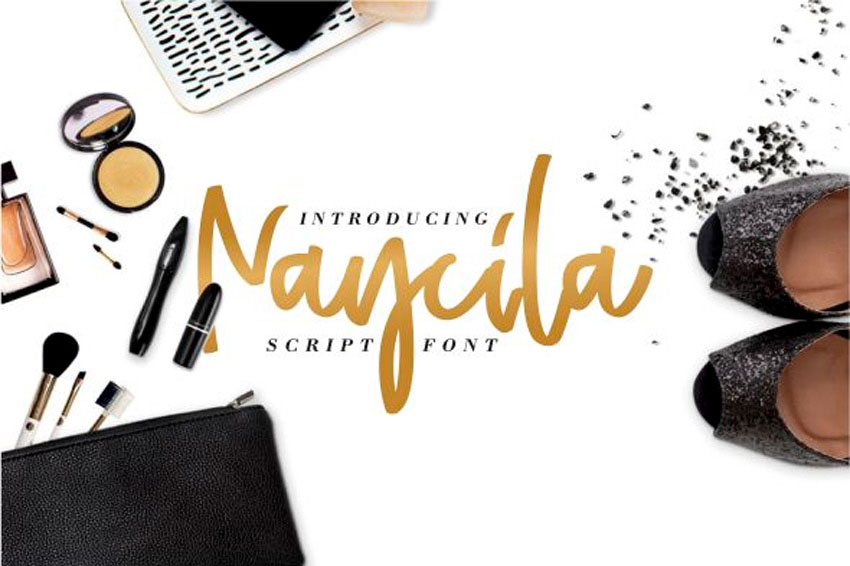 Make your next logo with the gorgeous Seirra font.
This script and serif font pack features two handcrafted typefaces to
satisfy your minimalist needs. Add creative script accents using the
original script, or go for something more bold with the serif version.
Try it out on stationery, apparel, or other merchandise.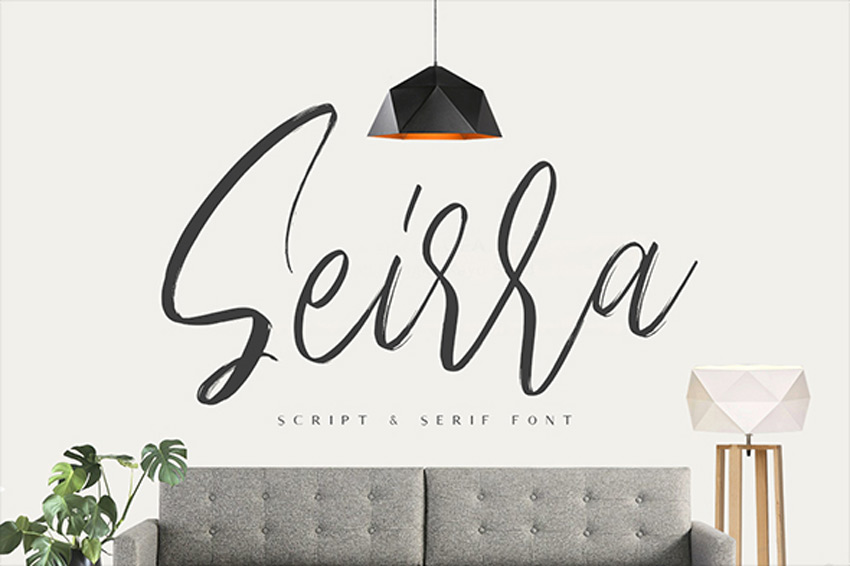 Design stylish ads for your luxury brand with the Serrona
script. Perfectly suited for logos, stationery, and more, this font
features an authentic, handcrafted feel with three styles included. Get
access to regular, sans, and outlined versions in one quick download!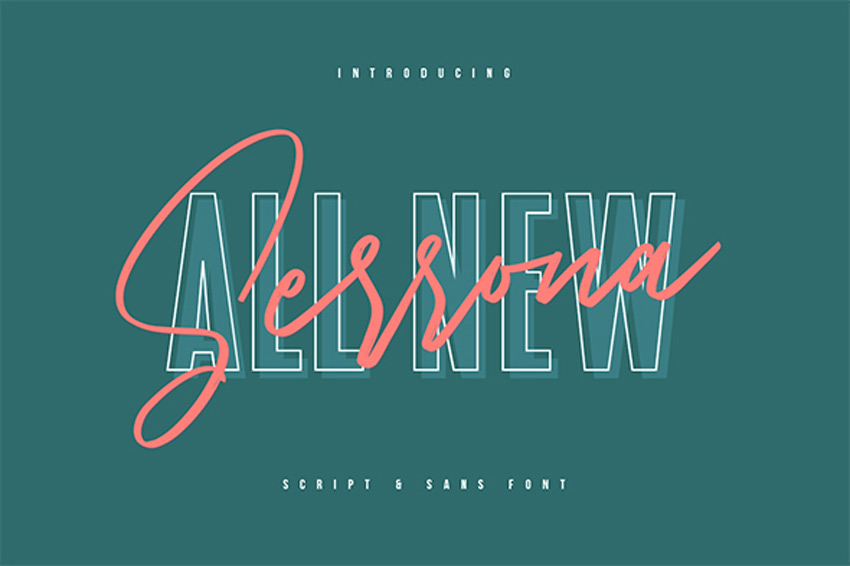 Brush scripts, like the Violaceous font, give
your work that instant handmade feel! Get inspired by your favorite
writers to create stunning typographic posters with style and texture.
Check out this full pack of letters, numbers, and punctuation for more
options.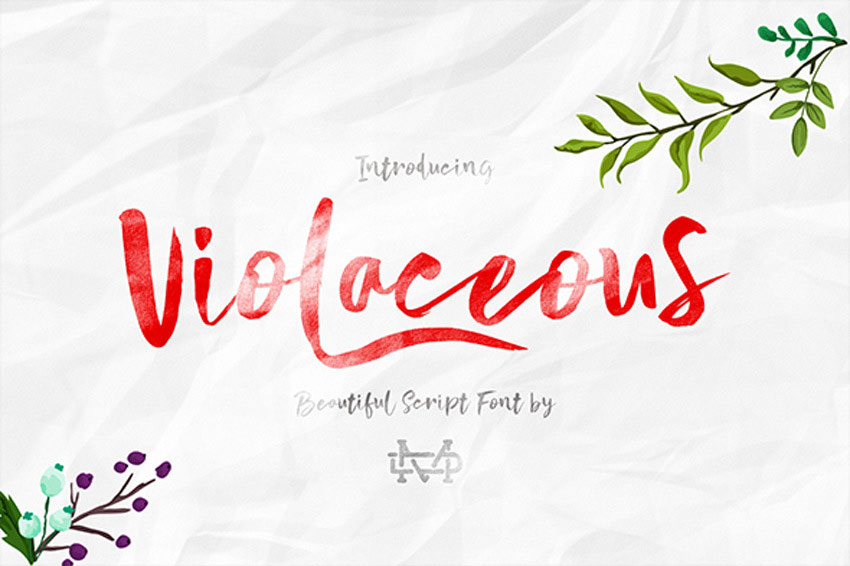 Whether you need a clean, modern script for your logo or website, the Magehand typeface will do just the trick. Check out the phenomenal professional design which includes excellent curves and pristine characters. Download it today to get access to multilingual characters and more.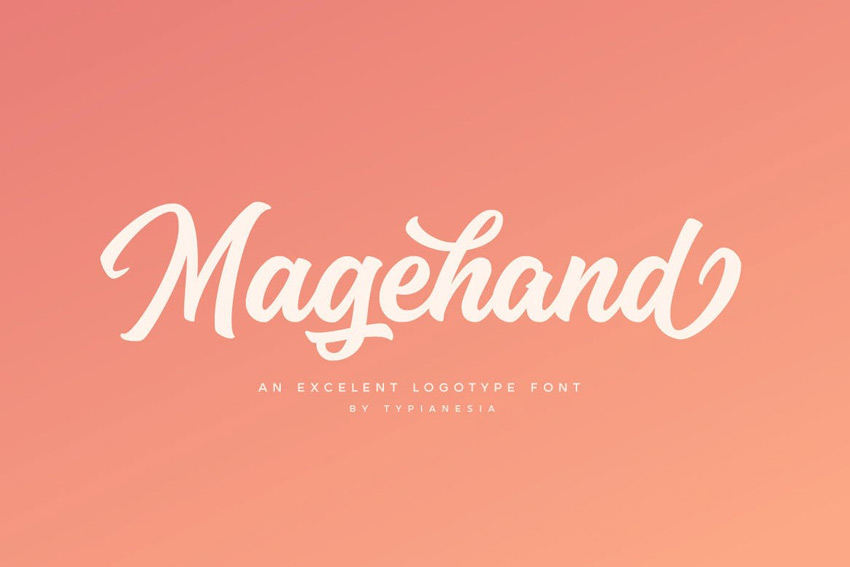 Set the scene to your movies, trailers, or stories with the Amnesty font duo. A handwritten pack of amazing script fonts, this set is powerful and expressive. Check out the different brush styles to explore more options. You'll love the realistic grunge finish!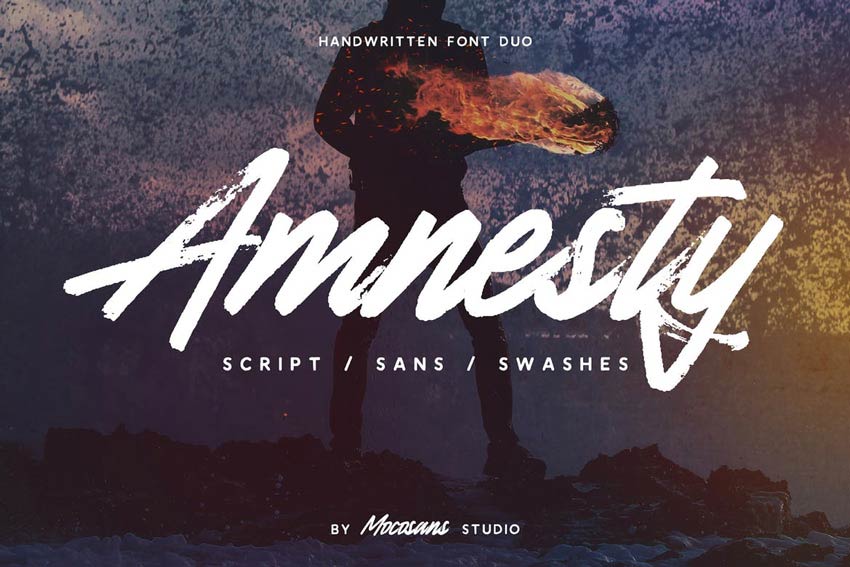 Font
packs are one of the best ways to get several stunning fonts in one
convenient download. The Wilgaty font pack features both smooth and rough styles to
complement many occasions. Also included in this set is a thin pen
style that is chic and sophisticated. Check it out!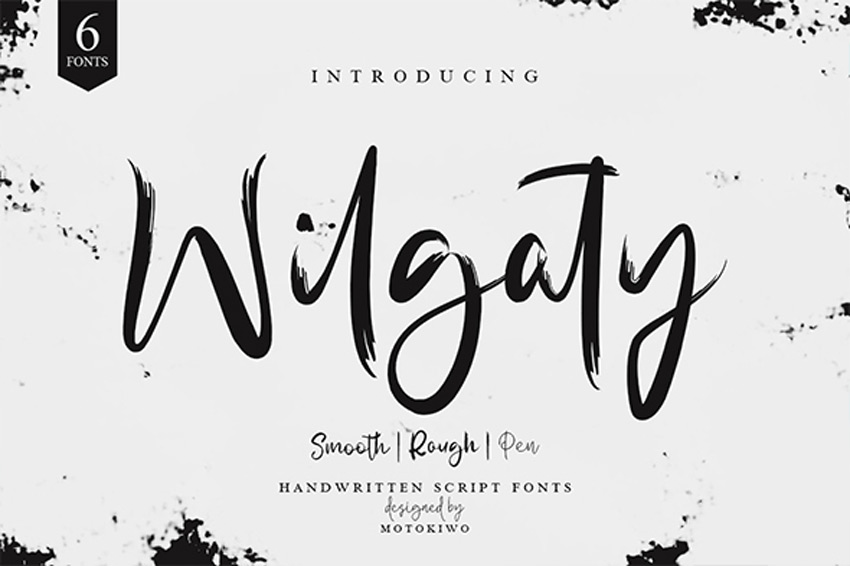 Design brands with powerful messages using the Itaki font. A calligraphic typeface with stunning textural accents, this font paints gorgeous letters that look authentically handwritten and full of deep meanings. Test it on stationery, posters, and even store signs.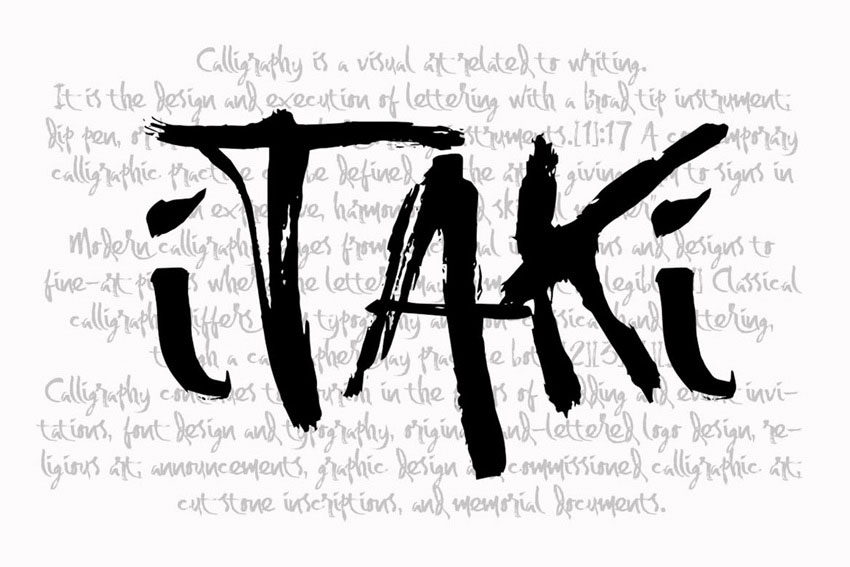 Bring a bright energy to any design with the Wonder Sunshine typeface. Combining a mixture of classic vintage styles with modern script fonts, this typeface is whimsical and fun. Enable additional stylistic alternates using any major design program.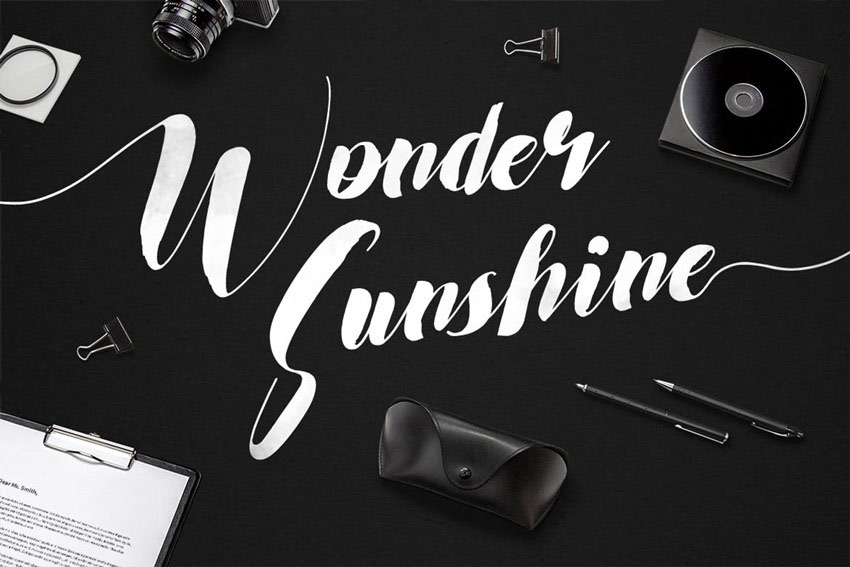 Add a little tension to your headline or title with the Heats script font. A handmade script font with casually drawn letters, this typeface is perfectly suited for branding projects and more. Design a laidback style that suits many creative projects. Check it out!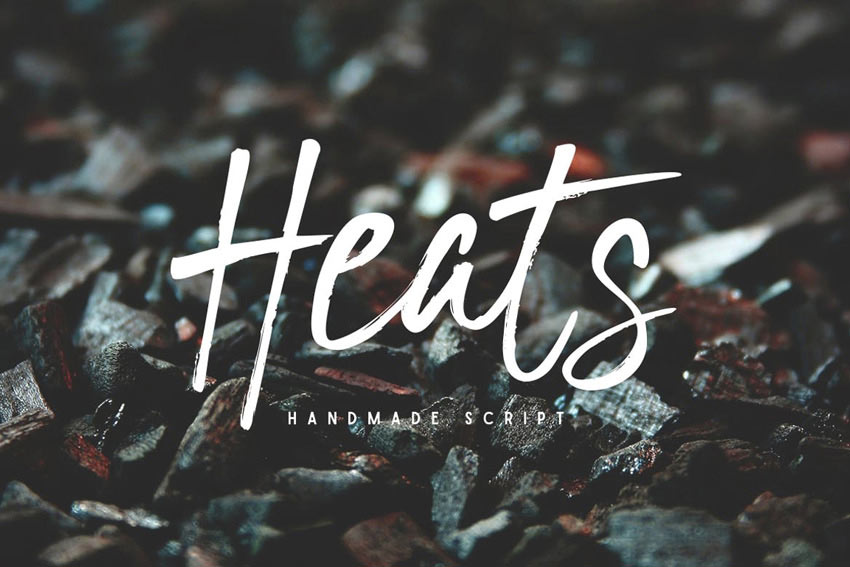 Need a bold font that is full of energy and expression? Then check out the Easy Brush font. A grunge-inspired typeface with realistic brush textures, this script font is bold and super cool. Make any ordinary design stand out with this pack of authentic handmade fonts.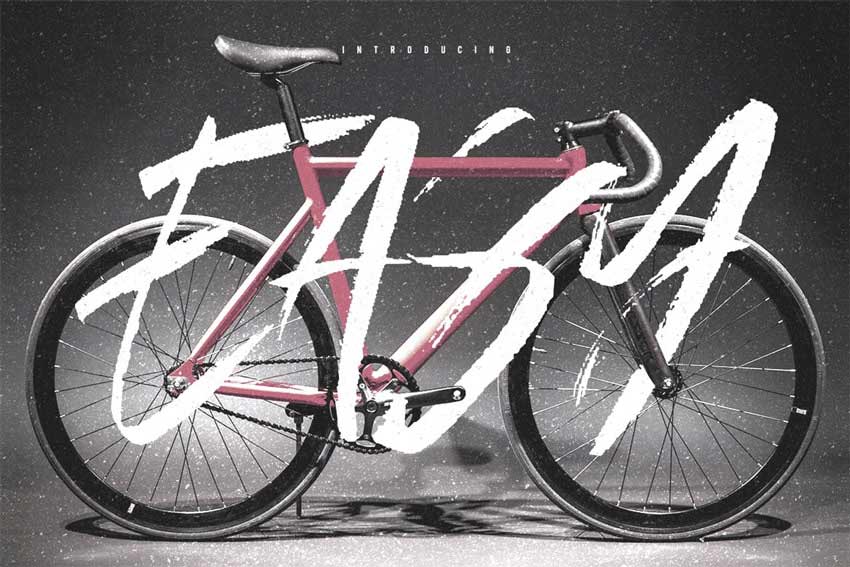 Create confident designs with the Goliath script font. A handwritten font pack with two amazing styles, this pack is versatile and well designed. Enjoy the original regular version or combine it with exceptional alternate characters for a different feel. Give it a try!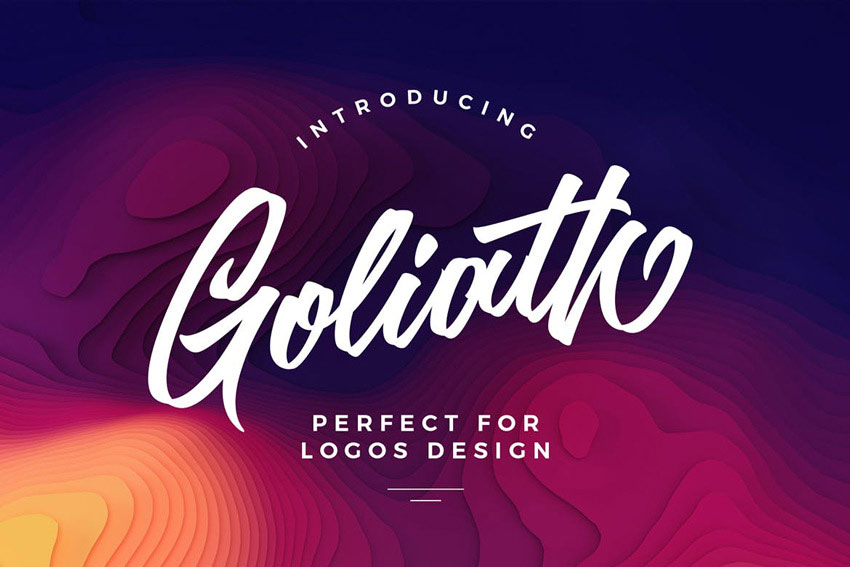 Another great font duo pack is this trendy script set. This pack includes one elegant script alongside a bold display font. Mix and match each style for the best result. Also included in this download is multilingual support and a list of stylistic alternates. Check it out!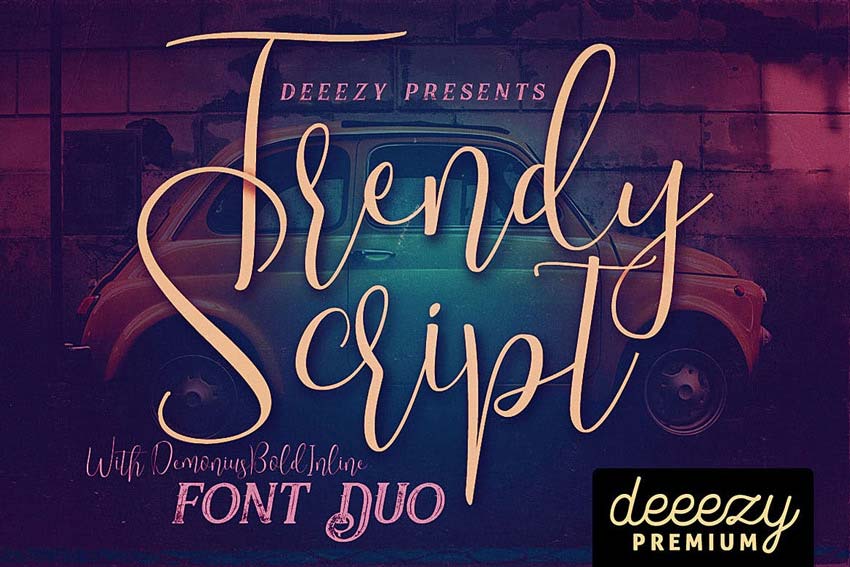 More Font Inspiration
Script fonts are the chameleons of typography. They blend into almost any design or theme with perfect precision. So grab a few from this collection for the ultimate design pack!
For further recommendations, check out our Envato Tuts+ YouTube channel:
Want more amazing script fonts? Check out these collections:
Tried any of these assets? Let us know! Tell us your favorite script fonts in the comments below.
This has been a selection of premium resources perfect for the avid designer. For more modern script fonts, check out Envato Market and Envato Elements, or enlist the help of our talented professionals at Envato Studio. Happy designing!
Love fonts and typography? Check out some of these type tutorials to help up your typography game!