When it comes to adding quick detail to an image or design, there aren't many better ways to do it than by adding a vector texture. Texture can completely turn a design around, taking it from something flat and lifeless to almost popping off the screen!
Luckily there are quite a few free texture background vectors and illustrator brushes that you can find floating around the web, and I've scoured the internet to find the best ones! 
If you're looking for consistently high-quality brushes, though, check out the dozens of professional Illustrator textures that can be found on Envato Elements.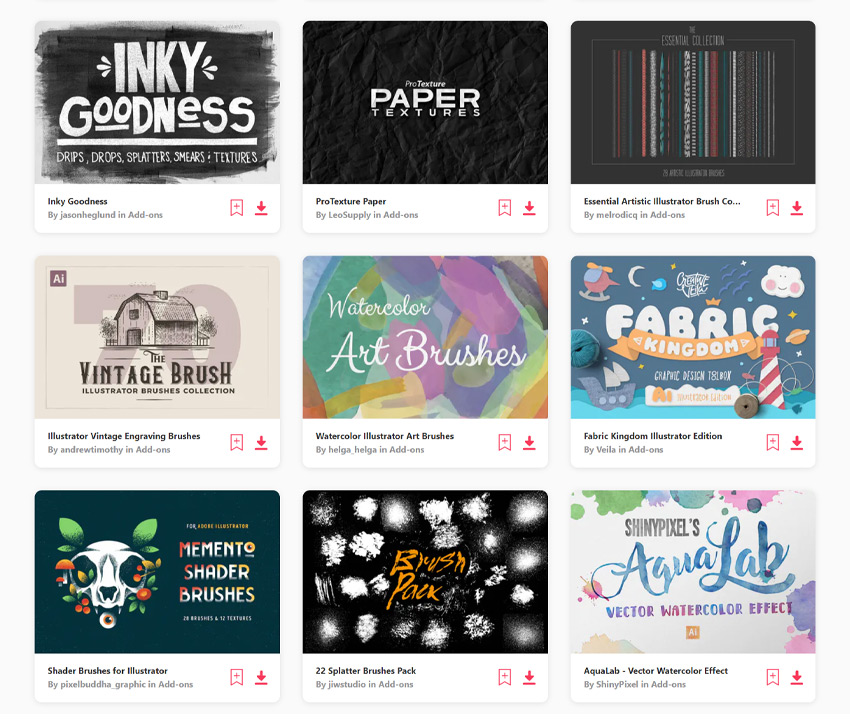 Otherwise, let's take a look at the top 32 free vector textures that the internet has to offer!
32 Best Free Vector Textures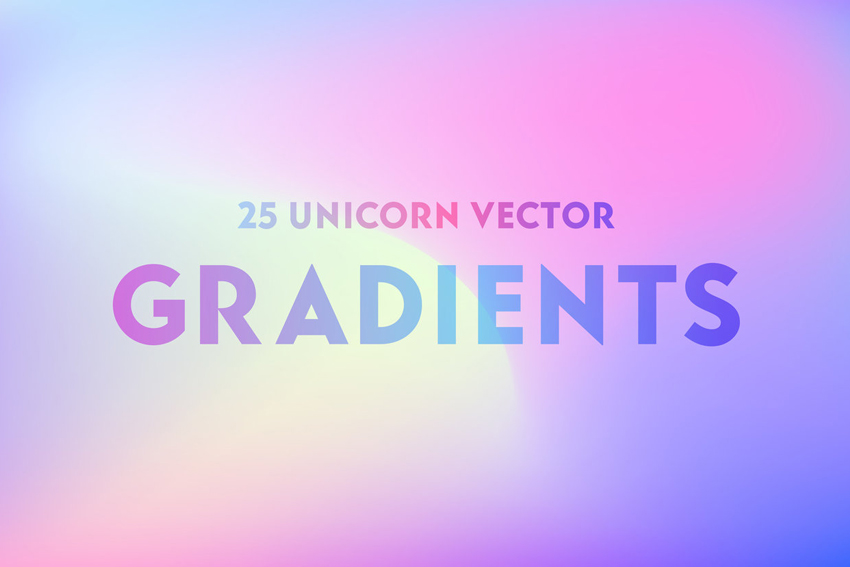 Gradients are a great way to add both subtle texture and color to your designs quickly and easily! This pack of unicorn-themed gradients boats bright pastels that are vibrant while still remaining soft and smooth.
Add some nature vibes to your design with this wood texture vector Illustrator pack. Subtle enough to be used alongside any design, but detailed enough to be used as part of the main element as well!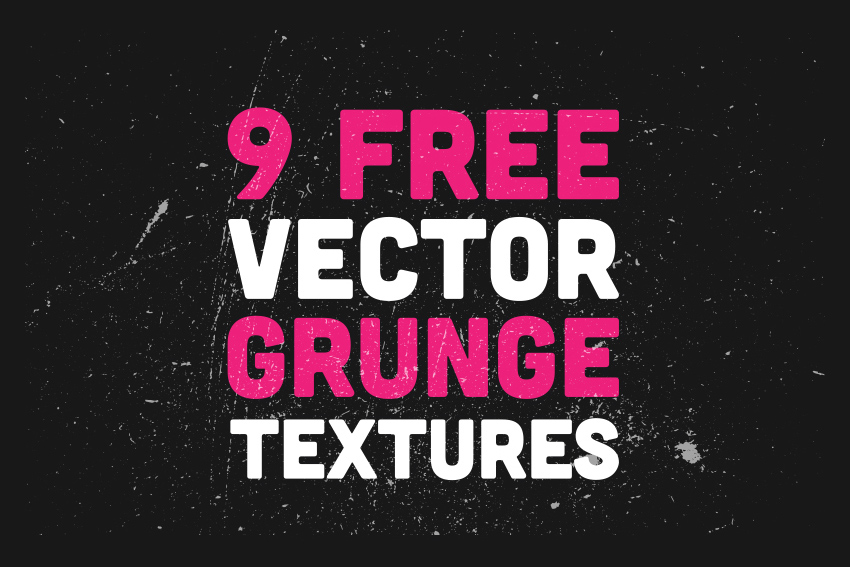 This pack contains nine premium vector textures for a non-premium price. You guessed it, they are free! These vector blots and textures are a free download that can be used for anything from vintage designs to grungy apocalyptic illustrations.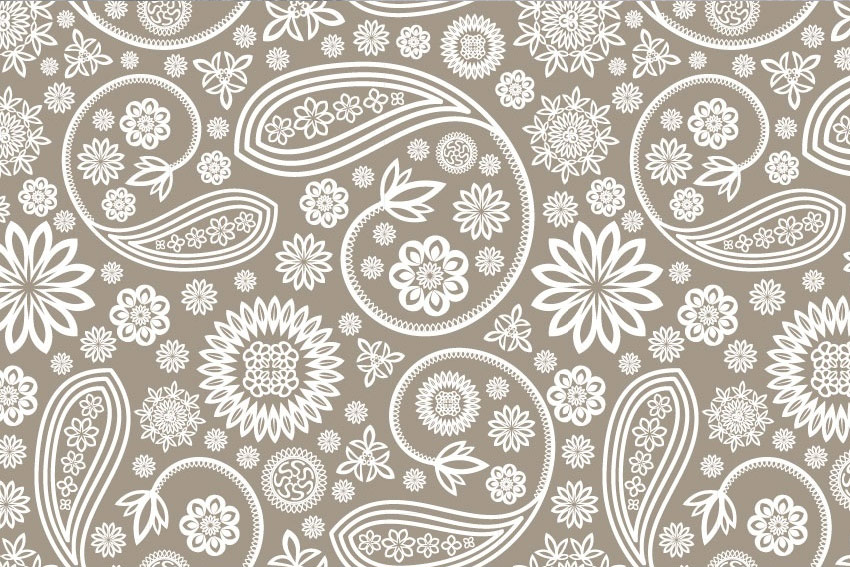 Create an easy seamless paisley textured effect using this vector texture! Not only can the pattern be repeated infinitely, but you can also change the color of the background for quick editing. 
Can't get enough texture? Want everything to be grime, or look like it's from a vintage era? Then this set containing nine hand-drawn grunge texture vectors for free is the set for you! This set even includes a halftone texture variant of grungy goodness.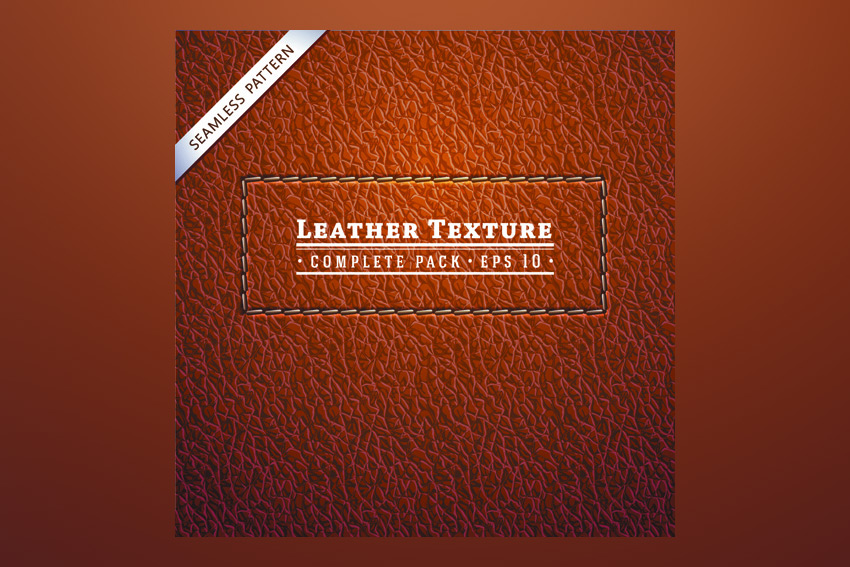 Adding leather to design is the perfect way to add both texture and subtle detail without taking away focus. This free vector texture mimics realistic leather in a seamless, easy-to-use pattern.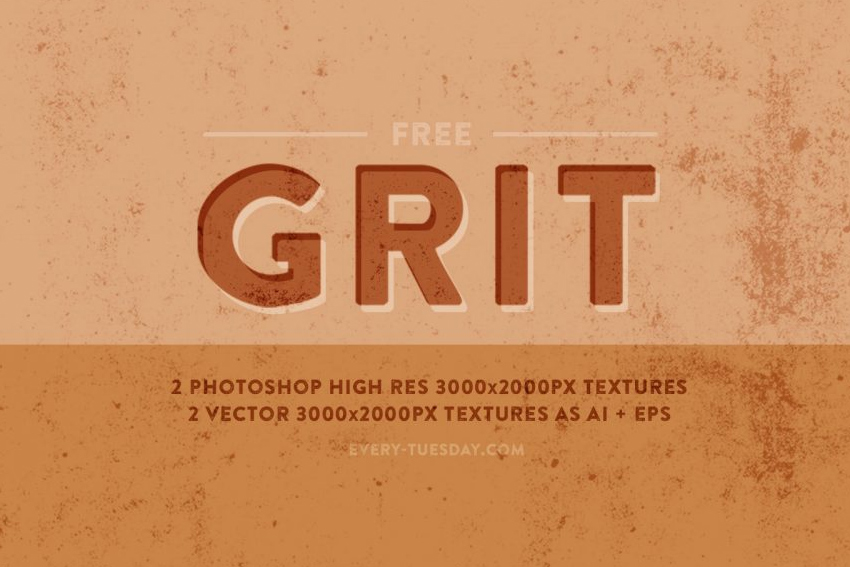 These vector blots and textures are free to download and are endlessly useful. Use them to add subtle detail or pair them with high contrasting colors to create an even grittier-looking aesthetic. This particular pack features wider spread grit, with larger blotches. 
Need an eroded texture vector that's a bit more concentrated? Then this vector pack will give you that aged and weathered appearance, while still maintaining a scaleable vector format. It's incredibly detailed while still remaining a vector! 
These eight free seamless dot patterns give you a halftone vector effect, but with even more dots. Easily add interesting textured backgrounds to your designs, and never have to worry about a misaligned or out-of-place dot again! 
Give your designs a worn and distressed look with this speckled vector textures pack containing seven high-quality textures available in both a vector format and transparent PNG. If you are looking to add a rust or distressed look to a metal texture vector design, then these are a great option!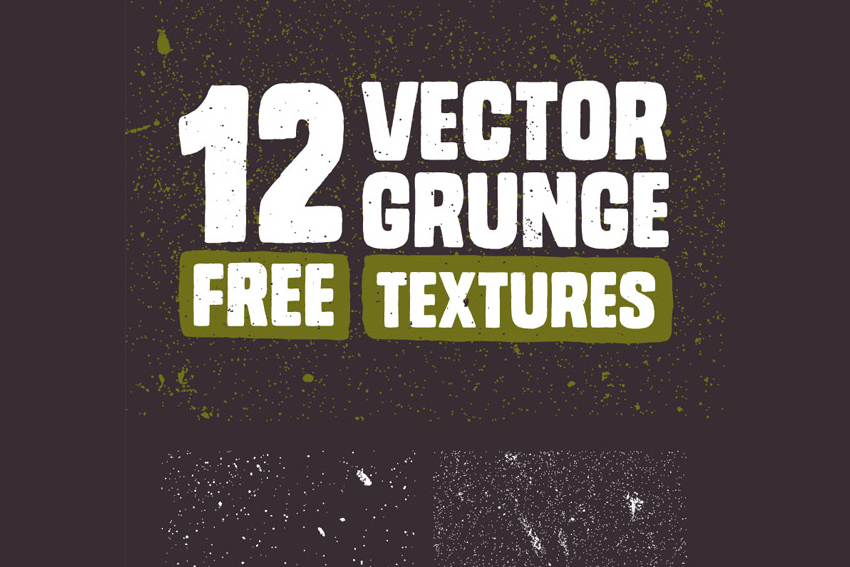 Don't miss out on this set of 12 high-quality, distressed textures in vector EPS format, an absolute must-have resource for any digital artist or designer. You can never have too many vintage texture vectors, after all!
Add some funky waves to your design using this texture background vector! Add a pop of color and texture to flyers, CDs, and posters with this repeatable design. Cover your design in it for a bold, trendy look, or keep it minimal by using it as an accent color.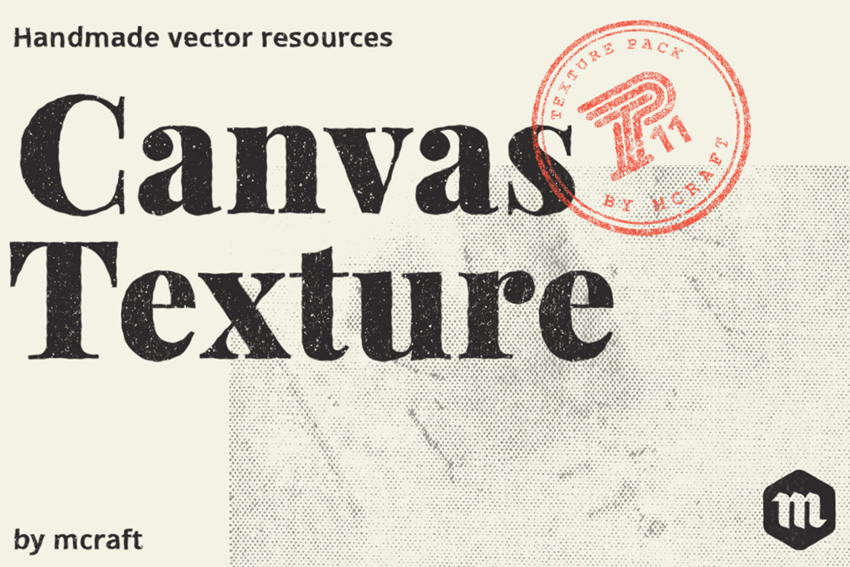 Give your art a true canvas feel with this set of handmade canvas vector textures. Despite their highly detailed texture, they are indeed vector textures, so you can scale them infinitely as well as changing their color!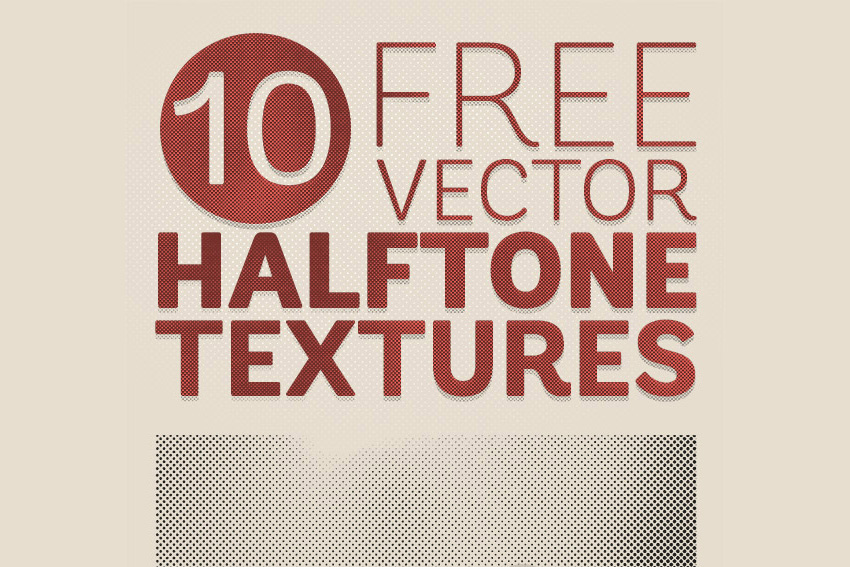 Be prepared to turn even the most contemporary design into a 100% vintage artwork in a click, with 15 impressive halftone Illustrator textures. Each and every one of these textures is hand-drawn, making them incredible value for a free resource!
This pack contains 14 free texture background vectors that are perfect for adding a rough or distressed look to any design. Use them to mask type, or add them to an illustration to add more grit and detail.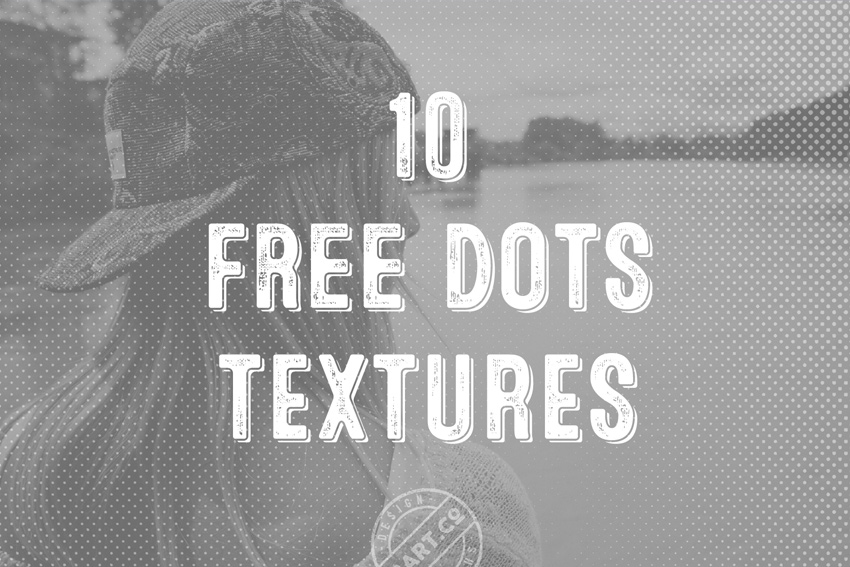 These ten halftone textures are free for both commercial and personal use! Use them to add a subtle hint of detail or mix and match them to create more bold designs. You can ever create a stipple-like effect with them!
Round off your Illustrator brush stash with this collection of 30 free brushes. These brushes feature a variety of hand-drawn line textures in horizontal, vertical, diagonal, and cross-hatched angles! Add them to typography or illustrations for added vintage texture!
This set contains a total of 12 brush strokes, all of which were made by hand, scanned, and then vectorized, before being turned into this handy art brush library! Brushstroke textured vectors are a great way to add more of a "homemade" character to modern or minimal designs.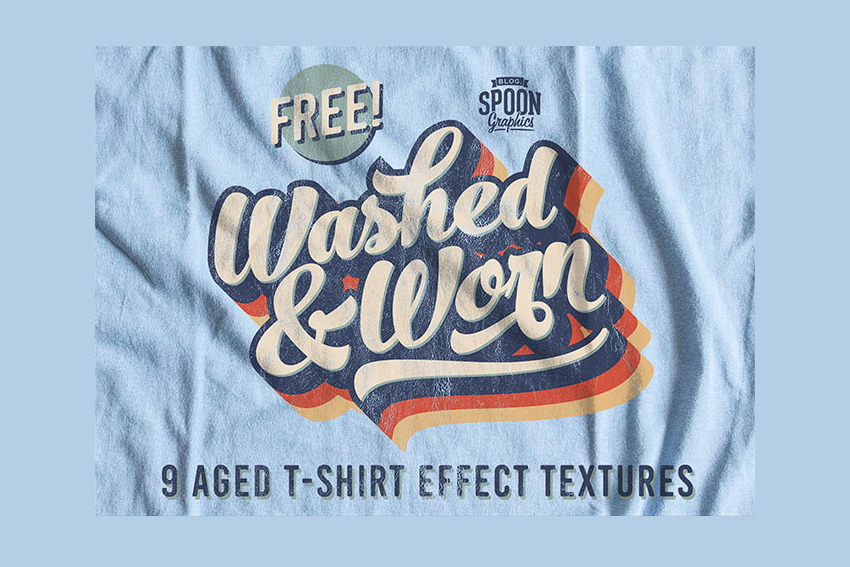 The Worn Textures pack offers a realistic option to fade and distress, offering a subtler but still detailed texture. The pack contains a total of nine textures, great for distressing your graphic designs and illustrations or even creating mock-up of screen-printed T-shirts!
Use these simple but effective Illustrator brushes to add texture to text, designs, and illustrations. Great for gritty posters and flyers or vintage designs. 
This pack of four graphic styles adds grungy textures to your logos, typography, and any other single-color shapes. Eliminate those clean vector lines and give your designs a hand-made ink print appearance!
This free pack of vintage and dust vector textures offers subtle, hyper-realistic detail. It can also be used as a paper texture vector pack, mimicking cardboard or other thicker types of paper and boxing material!    
While these brushes might be great for furry monsters, they will also work wonderfully for adding small accents of furry texture onto a number of things! Think furry typography on a child's birthday invitation or even furry spots on a dog sitting flyer. Have fun and get creative!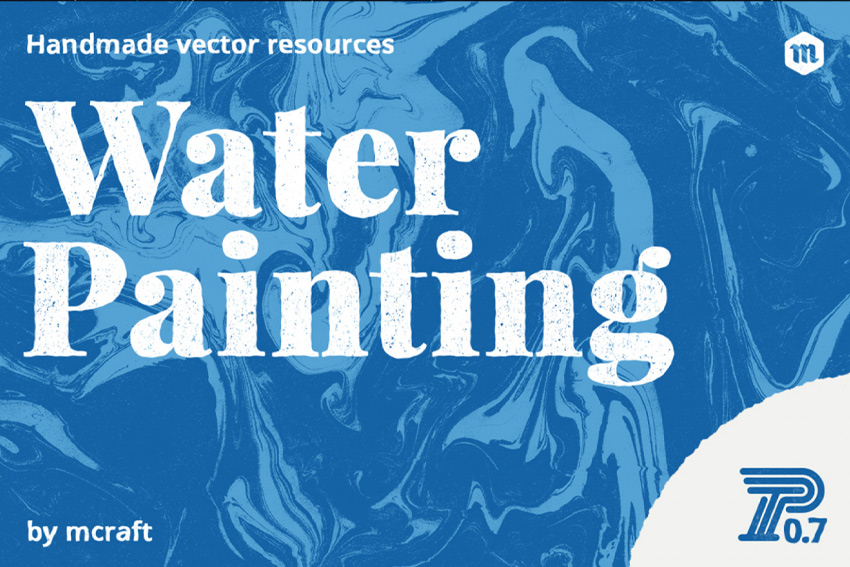 Use these bold watercolor patterns for Illustrator to bring a trendy and modern look to your designs. They're great for flyers, posters, and social media—who says that watercolors can't be big, bold, and vibrant?
Add a burst of color and childlike whimsy with this pack of 12 free Illustrator brushes, for imitating crayons and colored pencils that have been scanned from the actual strokes of a crayon! Great for adding texture to illustrations or just adding textured borders around designs.  
This set contains six high-vector-quality textures and three wood-texture vectors, all made from real photos to give a rough, realistic look.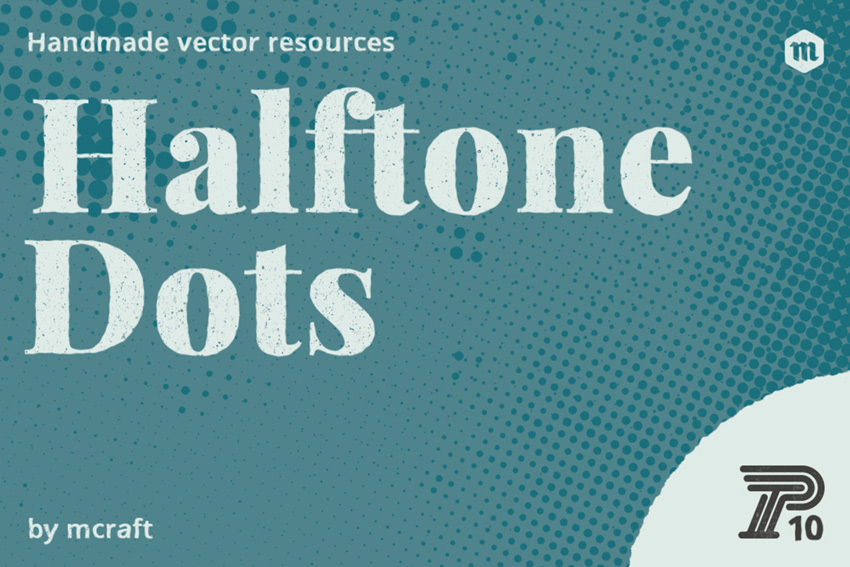 This halftone vector pack boasts a collection of ten vector halftone textures. Halftone textures are great to use in craft projects, artistic prints, business cards, or any other graphic design project you might have! These textures work well with both modern and vintage designs. 
Take your design to the next level with this set of mini grit textures! Each texture's grittiness is on the smaller or finer side to work perfectly with more detailed artwork. They are a great companion to your larger, more grungy texture vectors.
Add both motion and color to your design in just a matter of seconds! No more fussing with trying to create that perfect stroke—these textures already have you covered. Create bold, trendy designs or keep it minimal—these textures can go both ways, depending on how you use them!
Adore black and white graphics and comic art illustration? Recreate the hand-drawn look and feel with these vector scatter Illustrator brushes! Ultra-modern and minimal, these brushes offer endless possibilities!  
This pack contains over 90 brushes of different shapes and forms, making it the perfect Illustrator brush kit for adding a variety of different paint and marker-like texture to your designs! 
Incredibly popular in apparel design and illustrations with a retro vibe, stippling is one of the easiest ways to add texture to an otherwise flat design. These brushes will perfectly mimic the stippling process, so you can start creating your own!  
20 Best Premium Vector Textures
This bundle is chock-full of inky goodness! Load up the watercolor brush in Illustrator, throw in a mess of textures, and your next design is ready to be splashed in all kinds of inky paintbrush texture glory! These textures would pair particularly well with any crumpled paper texture vectors.
The Complete Vector Blueprint Kit is packed full of vector textures as well as matching Illustrator brushes containing everything you need to create your own vector blueprint designs! Pair it with a crumpled paper texture vector for an extra touch of realism.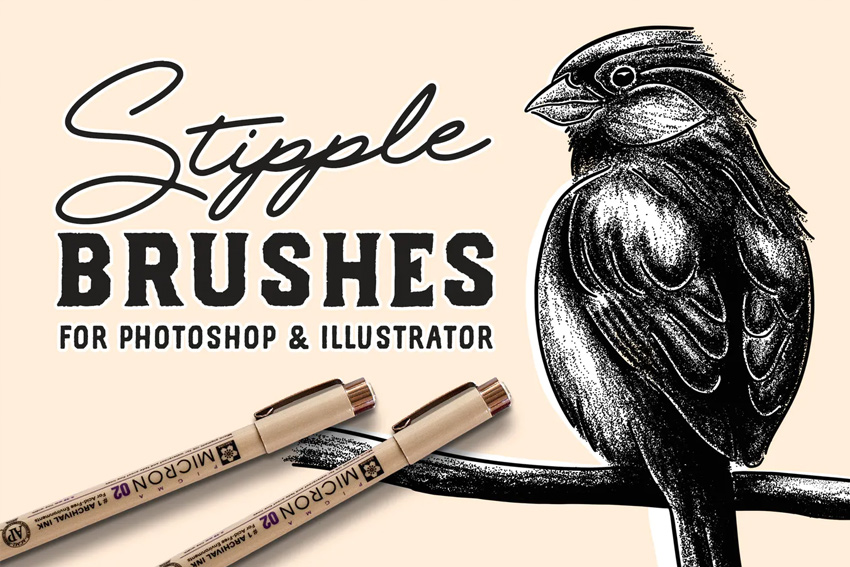 While many stipple brush sets focus on larger, more graphic stipple styles, this brush set recreates an incredibly realistic stippling effect. Using just a single brushstroke creates hundreds of tiny dots!
Chalk as a medium has so many uses: for illustrations, menu boards, hand lettering, or as a learning aid in the classroom. This set of authentically detailed, digital chalk Illustrator brushes is no different! Add texture to your typography or use it as a shader brush.
Add depth and style to your designs and artwork with these textured halftone pattern Illustrator brushes and textures! The brushes are pressure sensitive, making them perfect for illustrating, but they're also repeatable patterns, so they work just as well in traditional design too!
Easily add on the years to enhance the retro realism of your work—both design and illustrations—with this set of hyper-realistic and textured Illustrator brushes! This texture vector design pack can be used to create high-contrast folds or add a very subtle texture. 
This set of watercolor brushes and textures is great for adding a hand-made feel to your designs! There are six textures and a whopping 36 watercolor Illustrator brushes in total, making it the only watercolor texture pack you may ever end up needing!
The Subtlecraft texture pack can be used to add subtle textures to your designs in order to achieve authentic retro effects. It includes 50 vintage texture vectors as well as 10 Illustrator brushes! This mega pack can also double as a grunge texture vector resource.
The Tileable Textures pack is here to solve your design woes with these tremendous tileable textures! These textures are so highly detailed, it's almost hard to believe that they are not only vectors, so they can be infinitely upscaled with no blurriness, but they are also tiled and can be repeated infinitely! There are few abstract texture vectors that can claim both!
Get the splattered paint look without the mess with these 22 paintbrush textures! These textures are a key tool in any designer's toolbox, being multi-purpose and suitable for a number of different applications, from party flyers to book covers!
The Memento Shader Illustrator Brushes are some of the best distressed texture vector brushes you'll find! You get to work with 28 brushes included in the set, divided into four groups, all with their own distinctive features and purposes.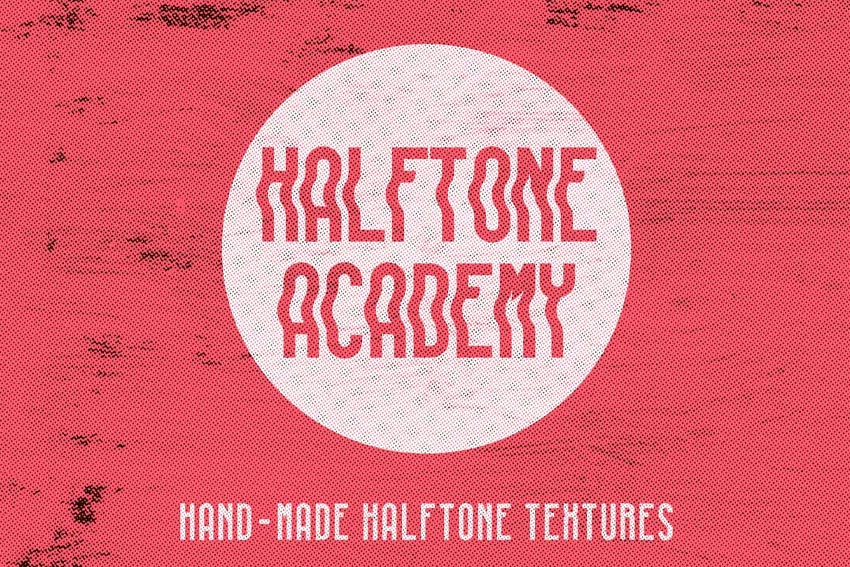 Need
distressed texture vector brushes that can also double as an eroded texture vector? Then this is the brush set for you! Grab two for one with this multi-purpose brush set. You can choose from 48 different high-quality texture brushes made from dust, rust, and scratches. 
A set of 40 vector paintbrush texture brushes for Illustrator. Use them to create grungy effects, add noise to your shapes, or add texture to your images. All brushes were made on paper with a spray, before being scanned, traced, and polished.
Add depth and texture to your designs and illustrations with these wood-grain texture vectors! These brushes were created by live-tracking photos of real wood, ensuring a high-quality and realistic wood-grain effect.
This set of engraved patterns is perfect for giving your design an instant overhaul—use them on text, backgrounds, or vector objects! There are 16 seamless patterns in total, and they are an easy way to add texture to an image while keeping things minimal and clean.
Turn your designs and illustrations into beautifully imperfect screen prints in an instant! These grunge texture vector brushes are the easiest way to make your very own authentic-looking prints! They also double as a great vintage Illustrator pattern to create retro-looking designs.
Make your designs look as if they have come straight off the press with these realistic, vintage print layer styles and vintage patterns for Illustrator! They also work wonderfully as a vector rust texture, so you can mix retro with industrial. 
This collection of 27 styles for Adobe Illustrator is full of vector rust textures inspired by ghost signs, which are the old signs you might find in antique shops or even abandoned warehouses. The styles are based on a combination of graphic styles and Adobe Illustrator actions, making adding texture to your designs both simple and quick!
The two different sets of brushes that are included in this pack work together harmoniously to make stunning textured, inked art. Add small areas of dots and texture to your current design or create a whole new illustration, all using one set of Illustrator brushes and textures!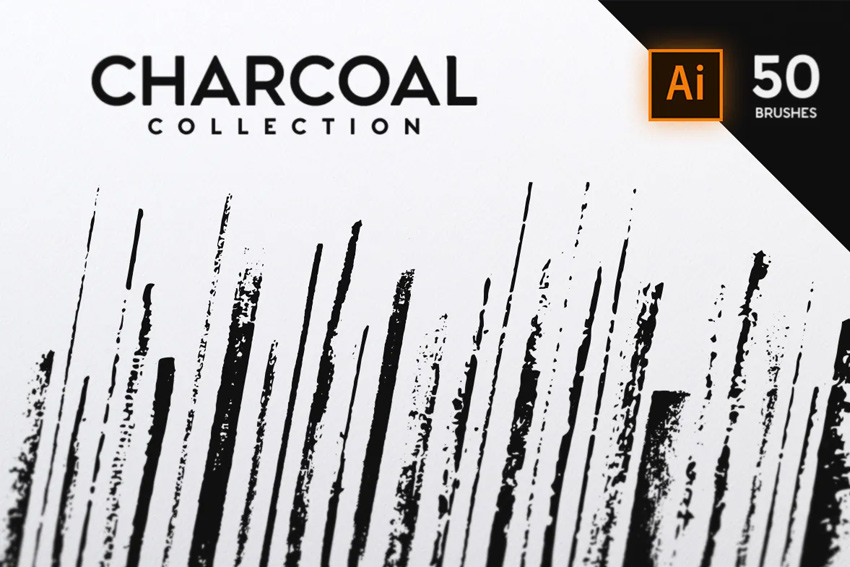 These brushes are great for giving your lines a rough, textured, handmade effect. Use it to illustrate or to add texture to borders or even type! Great for flyers and fine art alike! 
Conclusion 
And there you have it! 52 of the best textures and tools for Adobe Illustrator to add detail to your designs and illustrations! Both free and premium. 
If you need a professional solution and want to guarantee the resources you are using were made and vetted by professional artists themselves, then don't forget to check out all the fantastic Illustrator resources that can be found over on Envato Elements!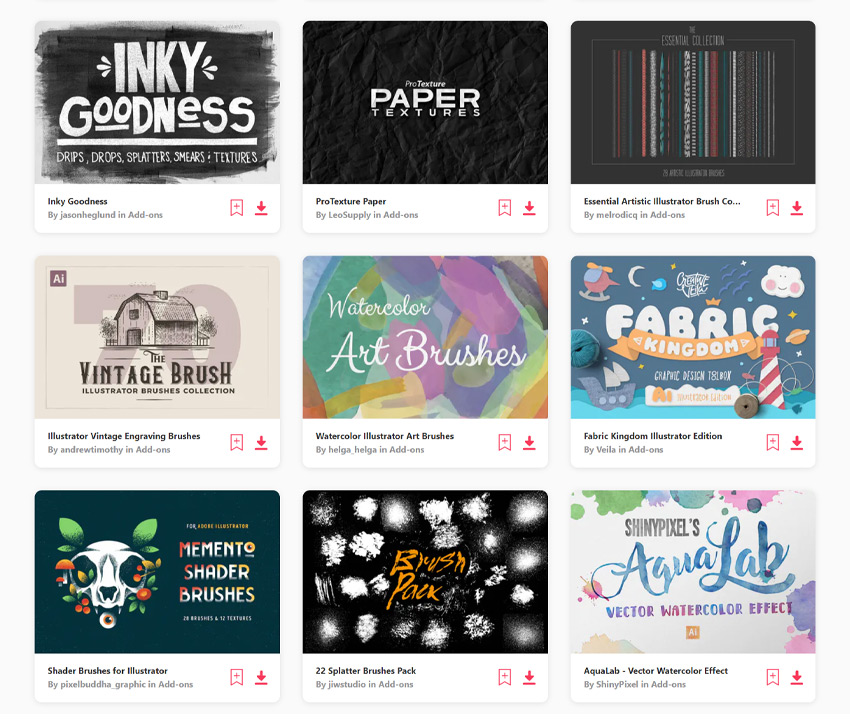 Didn't get enough texture ideas yet? Check out even more helpful Illustrator resources below: