Wood textures are a great way to add a tactile quality and interest to art, design, and architectural projects.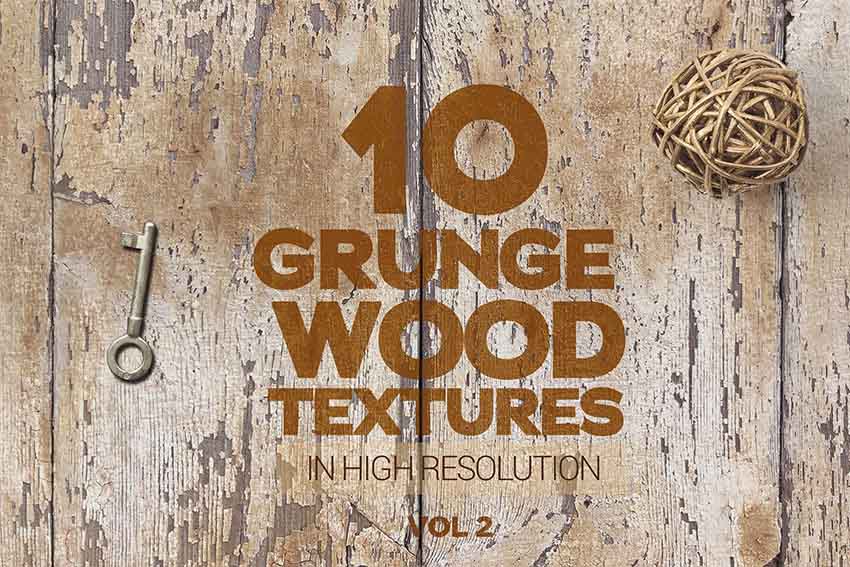 If you are looking for the perfect wood texture for your next project, this list of over 1,000 of the best wood textures from Envato Elements and GraphicRiver is for you. 
Unlimited Wood Texture Downloads at Envato Elements
Both Envato Elements and Graphic River are terrific resources for exquisite wood textures in various forms, but each service functions a bit differently. 
With Envato Elements, you can download as many gorgeous wood textures as you want, as often as you want, for one flat monthly fee. And if you regularly need other premium digital assets like fonts, logos, graphic templates, mockups, photos, etc., that low monthly fee allows you to access and download as many of these assets as you want.
Now that you know how awesome Elements is, let's take a look at the best wood textures on offer there.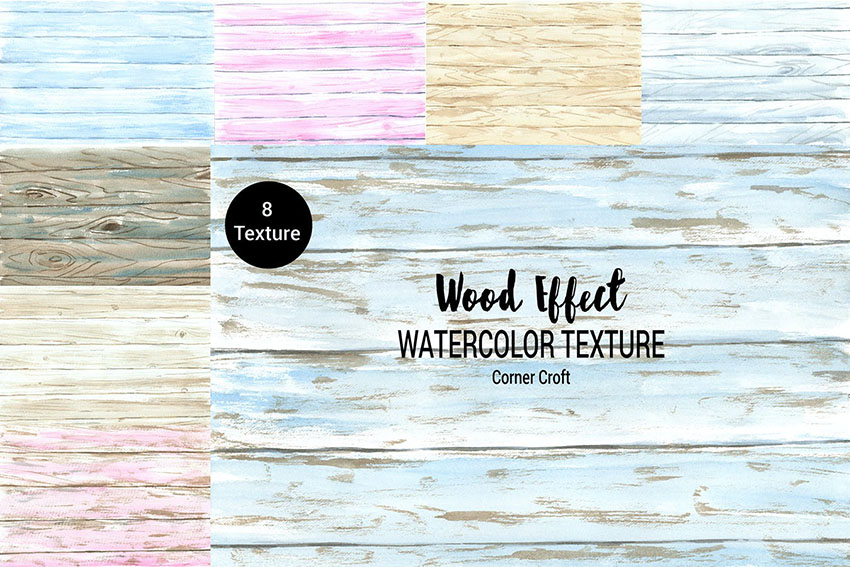 Just because you're using a wood texture, it doesn't mean you have to use a dark wood colour. These eight hand-painted watercolour wood textures give a light pastel effect reminiscent of summer beach cottages.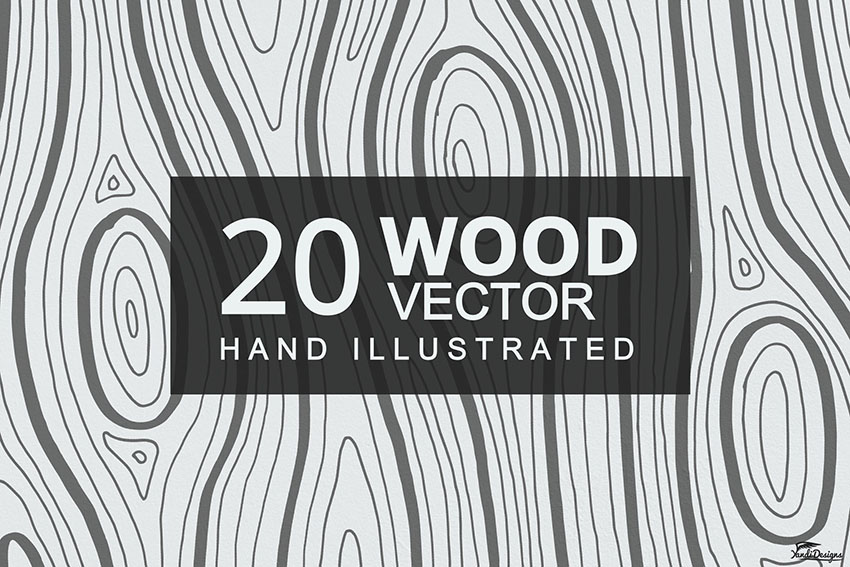 Or instead of using photographs, why not go for a vector illustration? This pack contains 20 wood grain texture vector files for Illustrator, although you can also open them in Photoshop, Affinity Designer, and other software.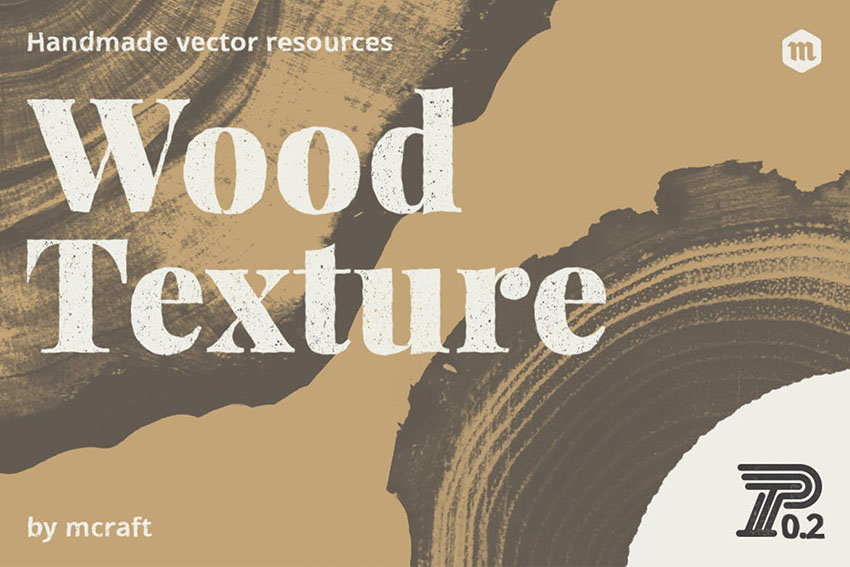 Here are the wood texture PNG files you've been looking for. You get ten different wood textures that you can use for craft projects, T-shirt designs, and a range of other design projects. Download them today!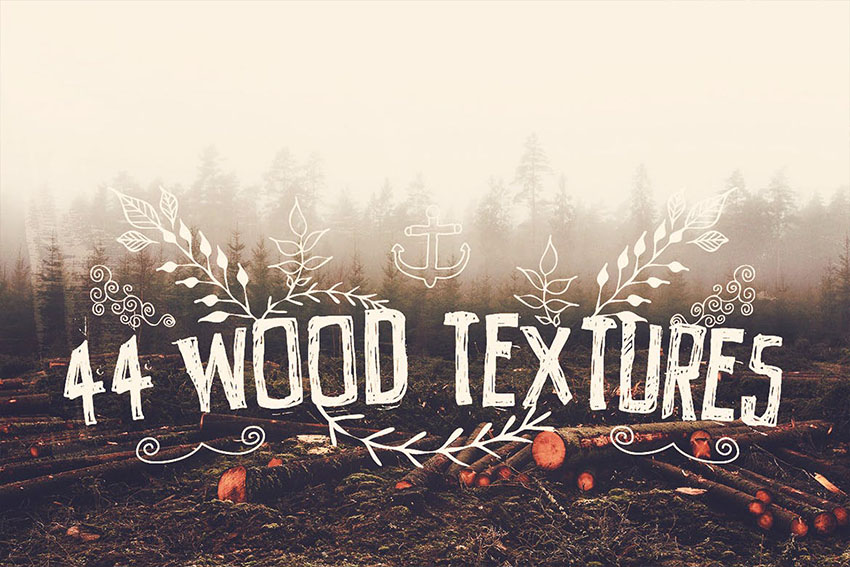 In this exclusive pack of 44 textures from Layerform, you get 22 simple, unedited high-res wood textures, plus 22 textures with various effects applied to create more of a rough wood texture. Take your pick: you're sure to find what you need here.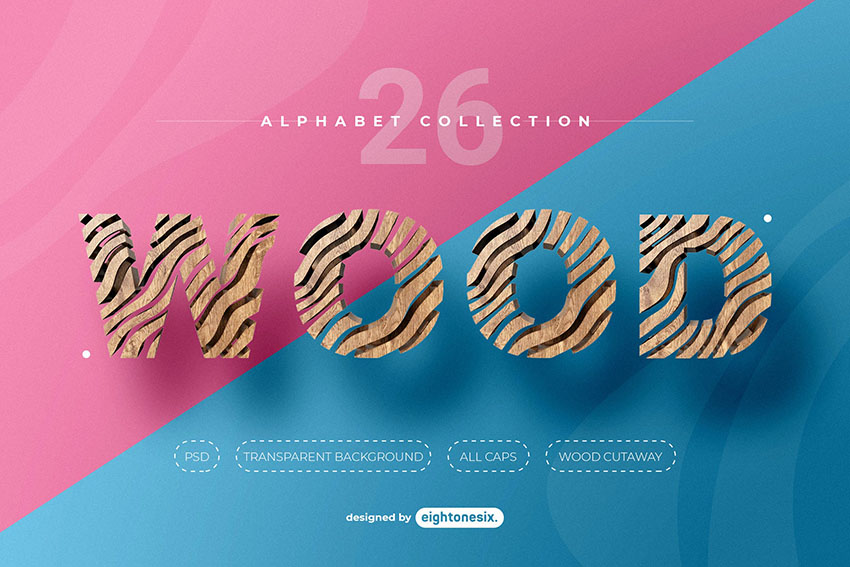 Here's something a bit different. This pack contains 26 high-quality textured letters to help you create a wood carving Photoshop text effect. It's all editable, so you can create the exact message you want.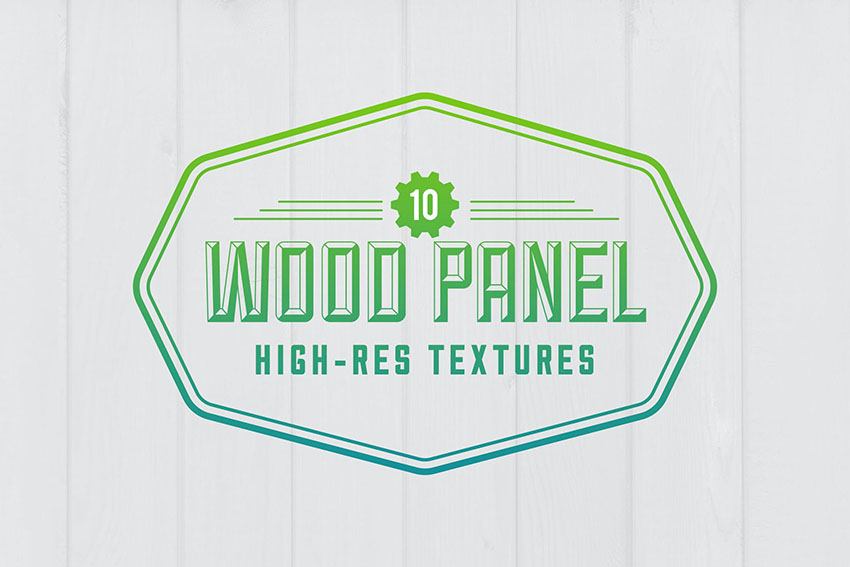 Many wood textures feature the intricate wood grains of trees, but this one gives you a wood plank texture seamless pattern that you could use for a background or overlay. There are ten variations, so try it out!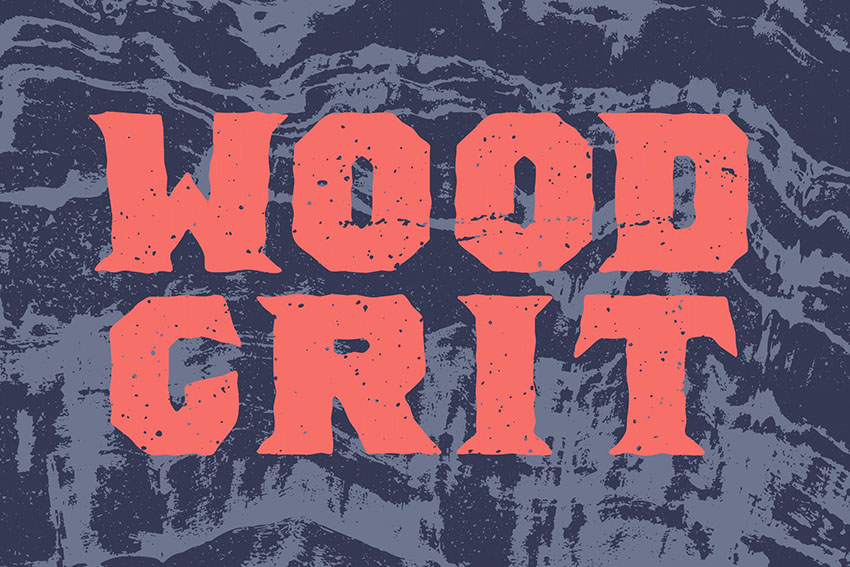 Looking for the perfect wood texture background? Try this set of ten full-page textures. You get a range of grains, from light to heavy, in both vector EPS and transparent PNG formats.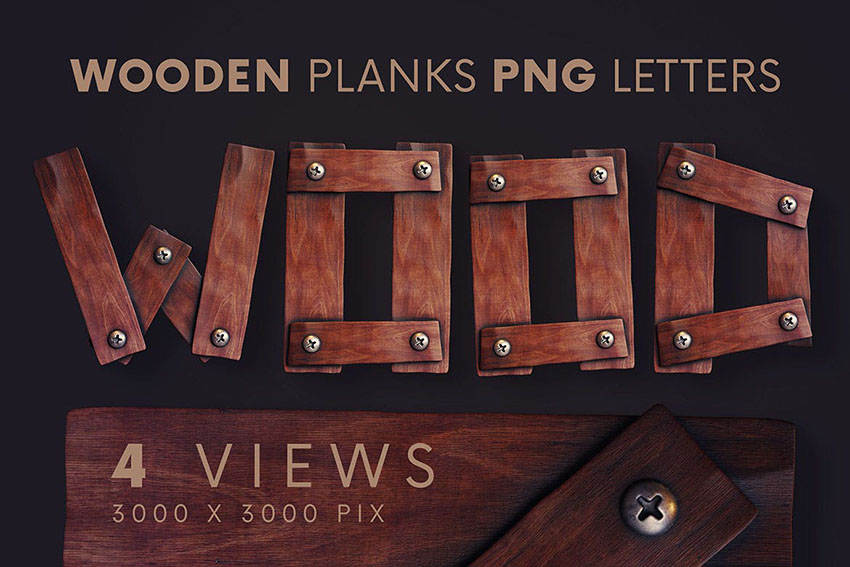 This creative offering applies a wood plank texture to letters, with each piece held together with metal screws. The result is a memorable text effect that's perfect for headers, posters, advertisements, etc.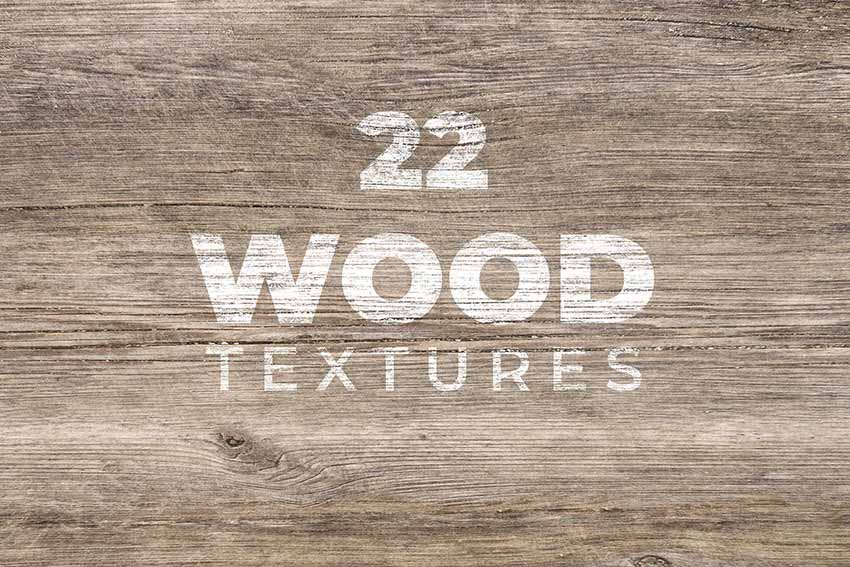 Whether you want a light wood texture, a dark wood texture, or something else, you're sure to find it in this extensive collection of 22 high-resolution textures, all in TIFF format.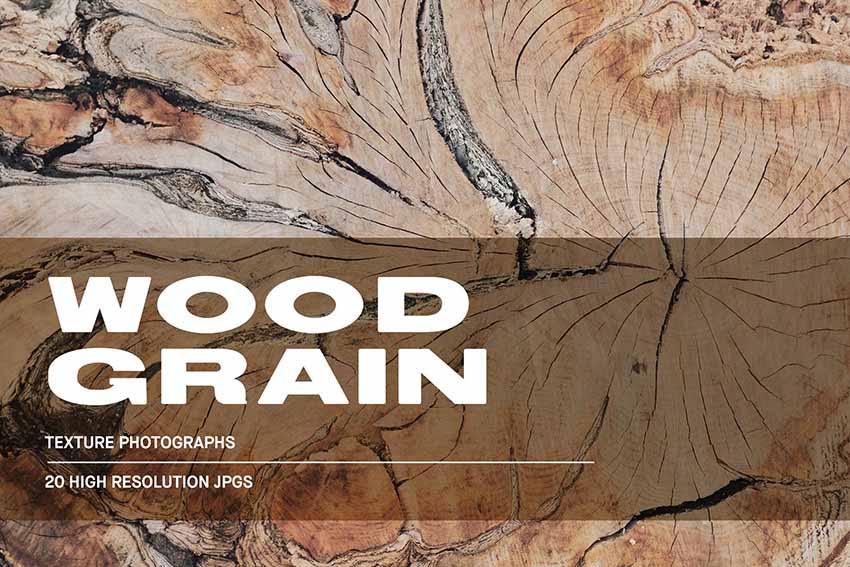 If you want a closeup wood grain texture for Photoshop, this pack is for you. You get 20 highly detailed textures focusing on the intricate knots and whirls in different types of wood.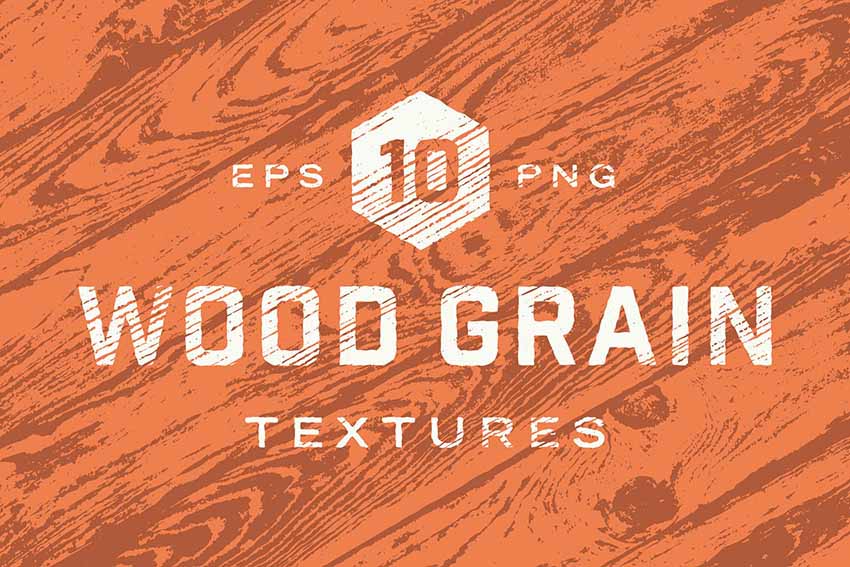 If you want a wood texture vector for Illustrator, you're in luck here. The items in this collection come in both vector EPS and transparent PNG formats, with a variety of textures from subtle to heavy.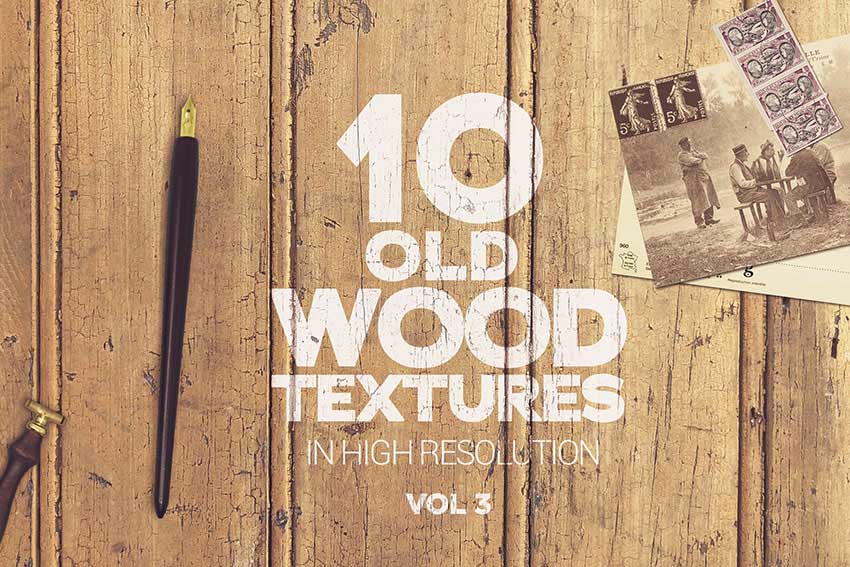 Relish the cracks and scratches of an old wood texture in this pack of ten high-resolution textures for use in Photoshop. Try them out and see what you can do!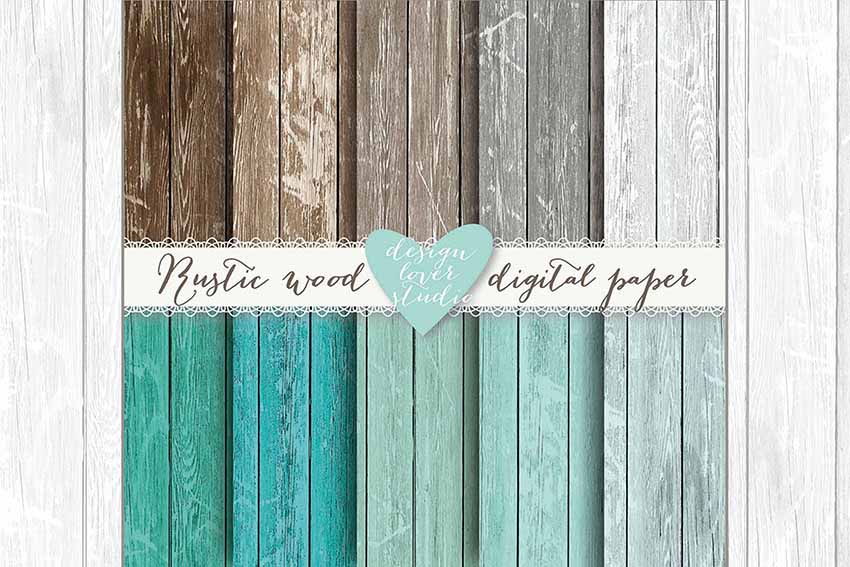 You can get more old wood textures in this pack of ten rustic textures. Perfect for making backgrounds for your websites or social media images.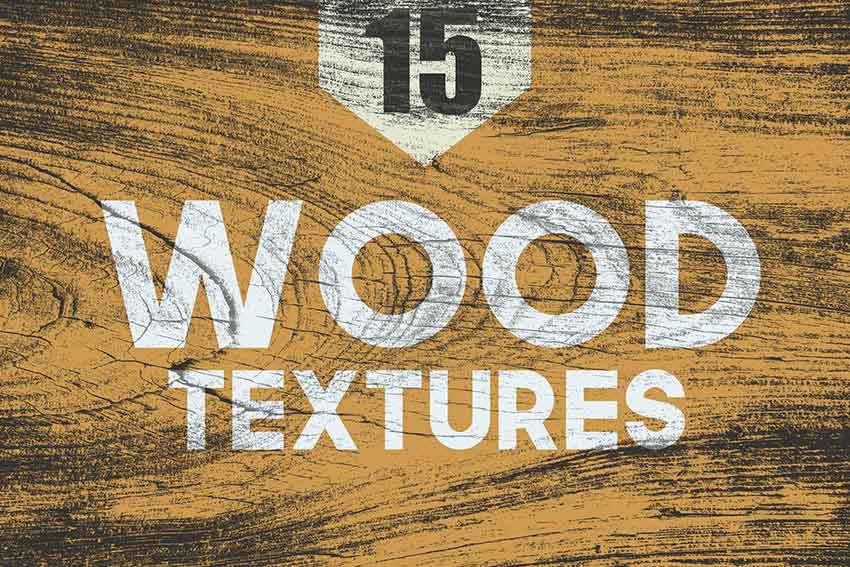 If you need a wood pattern for Photoshop, download this set of 15 high-resolution photographed wood textures. Use them for making mockups, overlays, presentations, and more.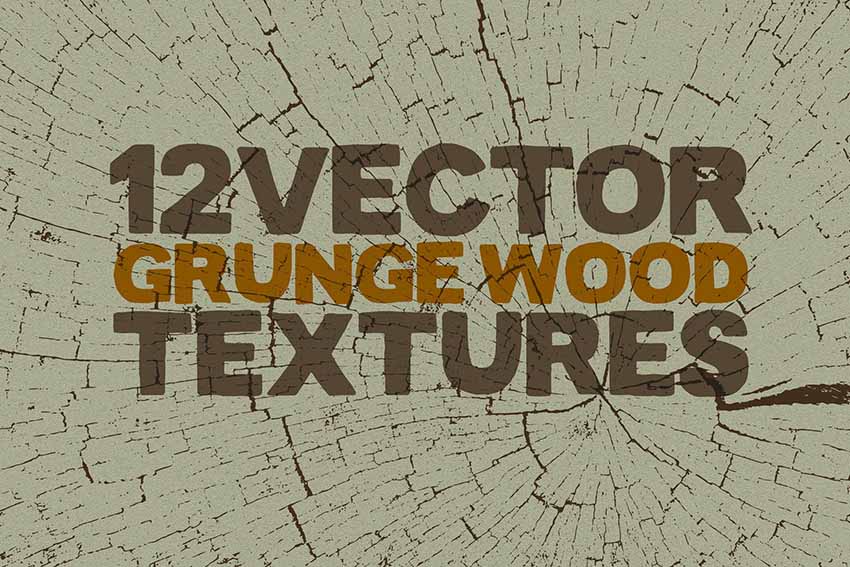 Here are 12 wood grain texture vector files for you to use in your projects. They come in vector EPS and PNG formats, both with transparent backgrounds.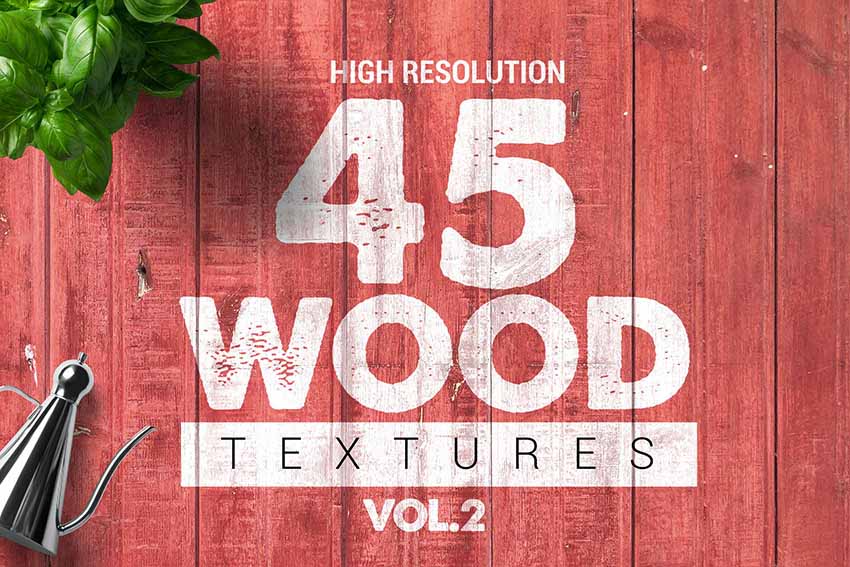 Whether you want to make a wood plank texture seamless pattern, a white wood texture, or something else altogether, download this pack of 45 high-resolution textures and find what you need.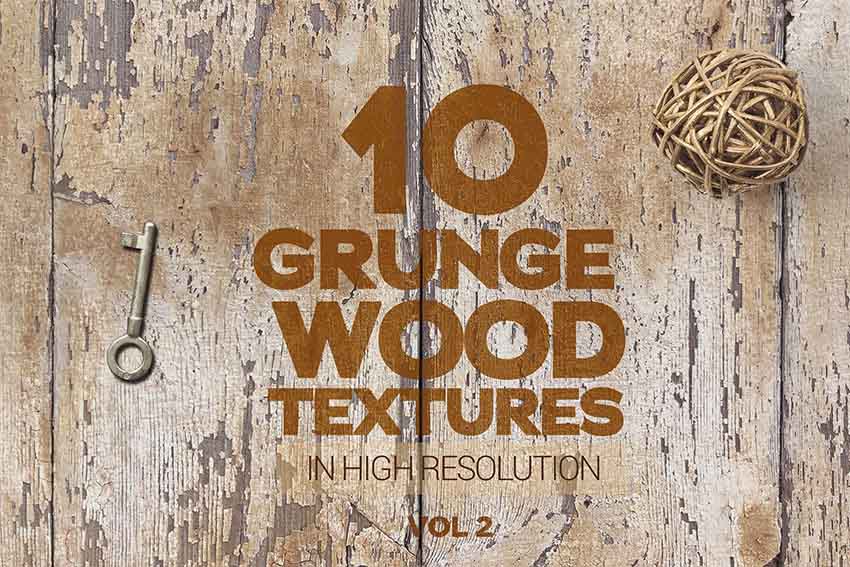 The old wood textures featured in this pack are perfect for communicating age, nostalgia, decay, etc. Use them in your next project, or just add them to your library for the next time you need something along those lines.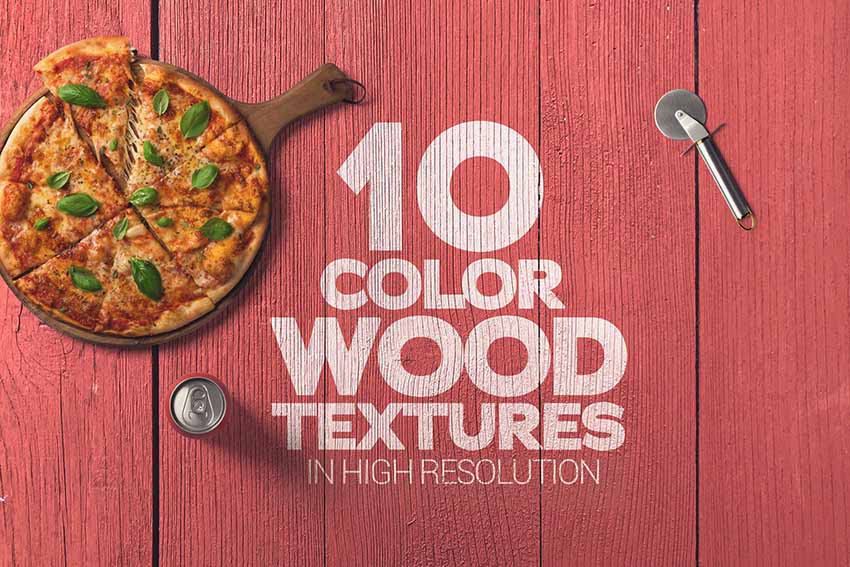 Why not present your images against a wood floor texture seamless background? With this pack of ten high-resolution wood textures, you'll be able to do just that.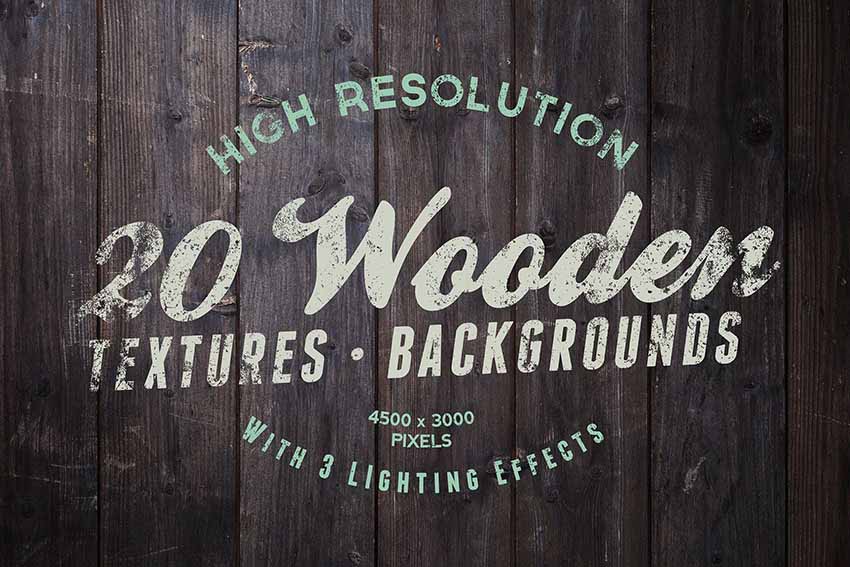 With this pack, you get not just a pack of 20 rough wood textures, but also three different lighting effects and one photo effect. Make a banner, flyer, or poster in style with this useful, flexible collection.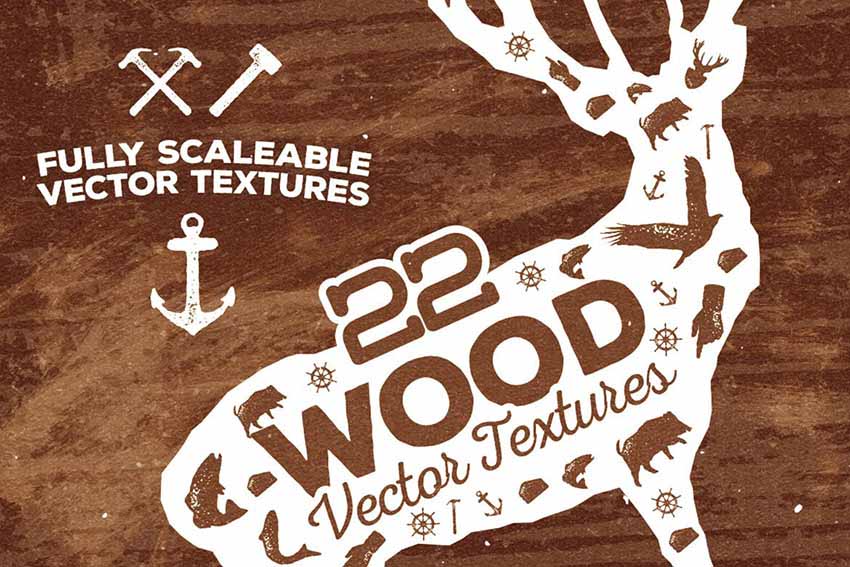 The great thing about vector textures is that they're 100% scaleable, so you can stretch them to any size you want. Download this pack of 22 wood grain texture vector files, and see what you can create with them.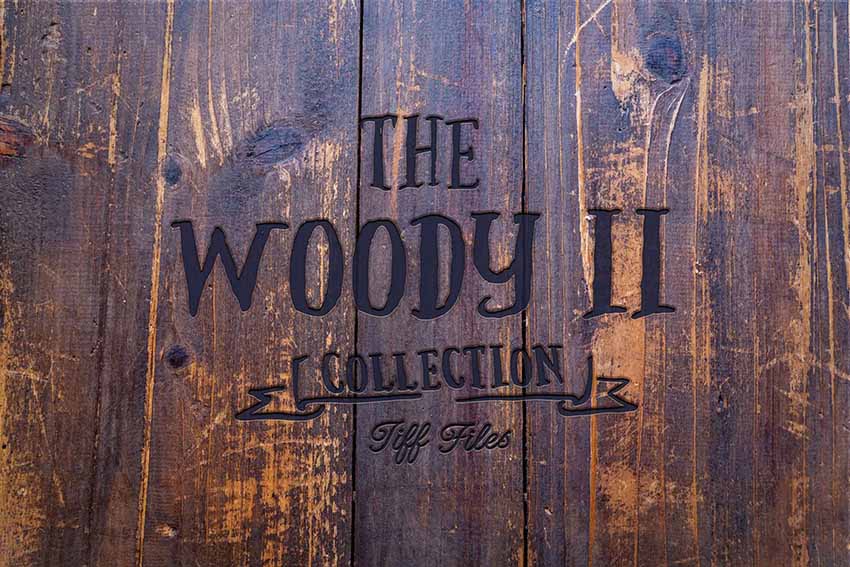 You'll get a huge selection of 101 high-res wood textures in this set: everything from dark wood textures to simple wood grain textures and more.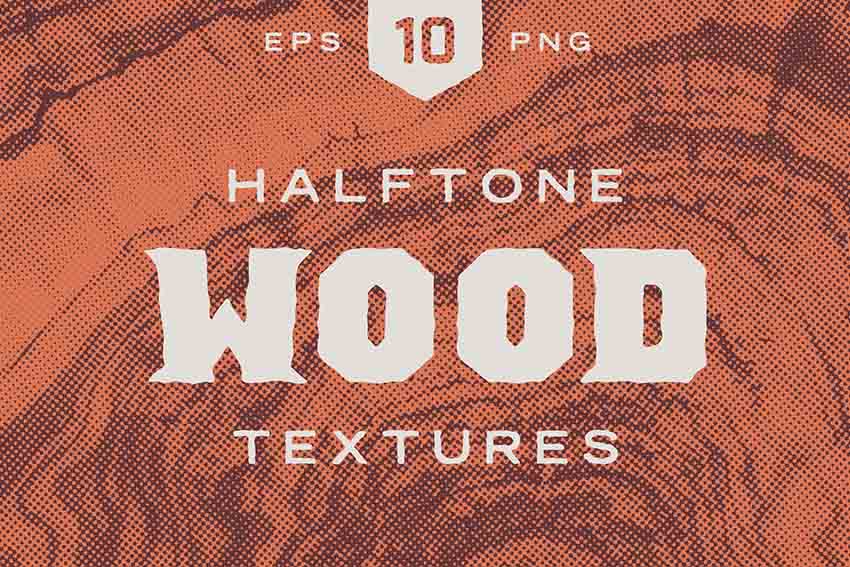 You don't often see wooden halftone textures, but this pack shows why the style should be more popular. They come as wood texture PNG files as well as in vector EPS format, and they're suitable for use in a wide range of design projects.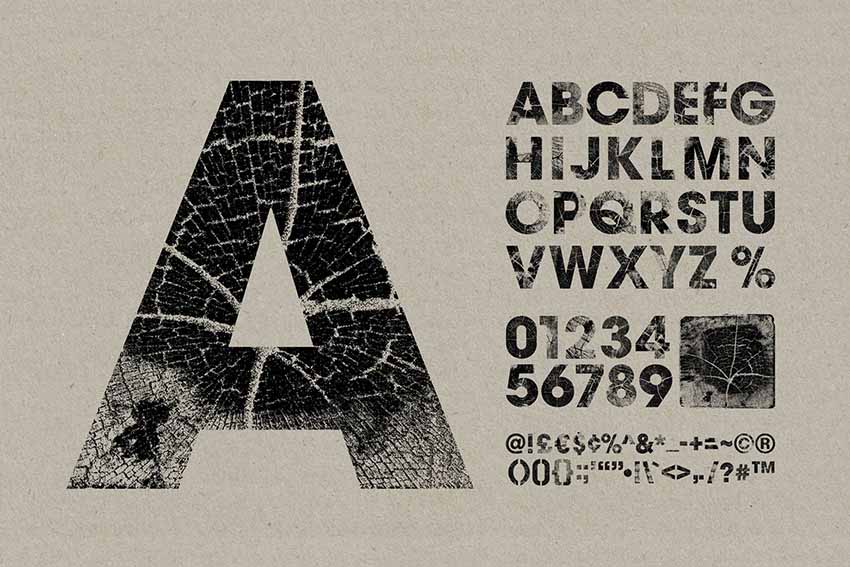 Do you want to create wood grain texture letters? This set of 26 letters, 10 numbers, and 40 miscellaneous characters is perfect for you. Each character is highly detailed and in high resolution, so you can use this set in large-scale projects with no fears about loss of quality.
More Premium Wood Textures From GraphicRiver
GraphicRiver is another service that offers tons of wood textures, but it works differently from Elements. While Elements is the best source when you want to buy many textures and other resources, GraphicRiver is better for those who are on a budget and only want to buy one set of textures at a time for a low fee. 
Here is a sample of the best wood textures to be found at GraphicRiver.  
With a massive 144 textures to choose from in this mega collection, you'll find everything you need, from light wood textures to heavy, grainy wood. You could use them to create a wood texture seamless background, an eye-catching banner or poster, and much more.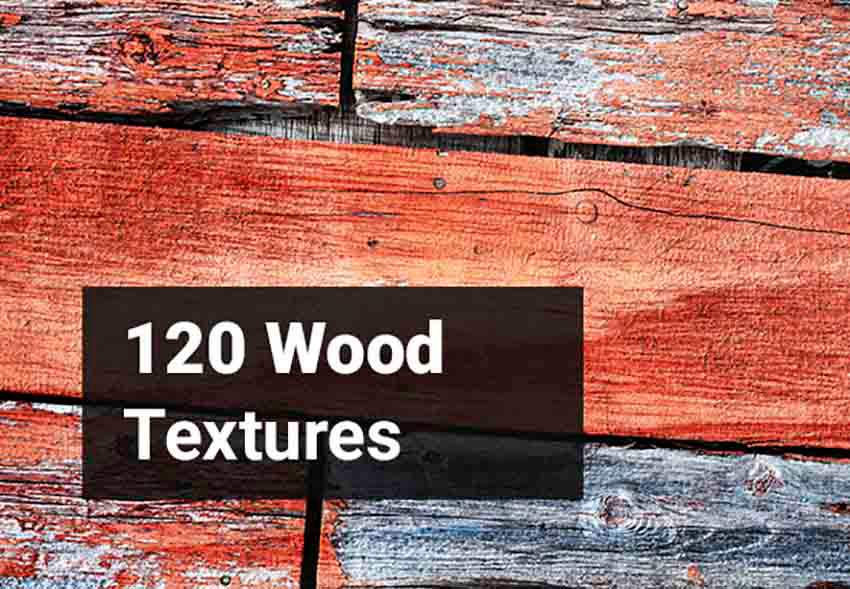 This unique pack combines ten textures with 12 colour combinations to create 120 different results. So whether you need a white wood texture, a black wood texture, or anything in between, you'll find it here.
Adding a wood texture in Photoshop is easy, thanks to this collection of 20 high-resolution textures, all in JPEG format at 300 dpi, 3200 px x 2200 px.
This massive collection of 100 high-resolution wood textures offers so much variety. Explore the different textures and colour on offer, and use the results to create a wood pattern in Photoshop, make a wood texture background, and more.
Looking for a tileable wood texture to help you create wood texture seamless patterns? Try this set of 20 photo-realistic wood textures at 3000 x 3000 px resolution.
Create the look of a beautiful, polished hardwood floor with this set of 27 different textures. The realistic, high-quality images make it easy to create a wood floor texture seamless pattern in different styles, such as cherry, oak, pine, walnut, and more.
Download 26 wood texture PNG files to use in your next design project. They come in 2000 x 1500 px size, and are also available in JPEG format. Creating an old wood texture or a tileable wood texture is easy with this set.
Make your own Photoshop wood carving effect with this set of wood patterns and textures, accompanied by wood texture Photoshop brushes and actions to help you create realistic wooden signs.
Want to create a wood carving in Photoshop? This is the easy way to do it, thanks to the massive collection of wood styles in this set. You also get a bonus ABR file with three wood texture Photoshop brushes, as well as an ATN file to help you create an engraved wood Photoshop action!
Choose Your Favourite Wood Texture Today 
Envato Elements is an excellent resource for awesome wood grain textures and if you also regularly need fonts, mockups, icons, and other design resources, Elements offers unlimited downloads for one low monthly fee. 
Alternatively, if you just want to buy a single wood grain texture collection, GraphicRiver is an excellent source for high-quality assets. Head over to either site today to choose your favourite wood texture collection.
And finally, if you want more information on other terrific design resources, check out these really helpful articles below: