If you're looking for an awesome typography tutorial collection, you're going to love this list of font tutorials, text effects, web fonts, and more. 
Learn from these Illustrator typography tutorials and Photoshop typography tutorials, or try out a 3D typography tutorial—we've got a list of over 100 awesome free tutorials for you to enjoy today.
Font Basics: Check Out These Font Tutorials
Let's start out with the basics. Learn how to install fonts, how different fonts work, how to choose the right fonts for your design project, and more in these free font tutorials. 
Top Picks From Our Typography Tutorial Collection
Next, let's move on to typography—the artful process of working with type. While this might vary depending on your medium, the fundamentals apply to all of us, across disciplines. Looking for fundamentals? Advanced topics? We've got a typography tutorial for that. 
Learn to Create Your Own Font Today
Have you ever wanted to create your own font? There's a host of helpful font tutorials on Envato Tuts+. Whether you'd like to make a font from your handwriting or a new, classy serif font, these font tutorials will help you get started.
Create Exciting Text Effects in a Snap

Text effects can be visually engaging, stylish, and a lot of fun to work with. Try out a 3D typography tutorial, or learn a new text effect in one of our Photoshop typography tutorials or Illustrator typography tutorials. 
Tutorials for Print Design and Typography
Typography is a huge part of graphic design. From creating logo designs to typographic posters and T-shirts, there are so many typography and font tutorials to help you push your type further. Check one out today.
Web Typography Tutorials and Web Fonts
Are you a web developer or curious about typography on the web? Check out this collection of web font tutorials and other typography tutorial content for web developers and the web curious. 
20+ Awesome Free Font Video Tutorials
Do you like to work along and learn from video tutorials? Here's a selection of some of our font tutorials and other typographic tutorial content from our YouTube Channel—make sure to visit our channel for even more free tutorials. 
Check out a free typography tutorial video today.
New to typography or looking to brush up on the basics? Check out this typography tutorial for all the fundamental essentials when it comes to typography in your design work.
There are a lot of fonts out there. Which one is best for your design project? If this question often keeps you guessing, check out this typography tutorial for some quick and useful tips. 
Kerning, tracking, and leading are all essentials to understand when you're working with typography. Whether these concepts are new to you or you're looking for a refresher, this typography tutorial video is a great watch.
Ever wondered what the difference is between a font and a typeface? Well, this typography tutorial will explain all the ins, outs, and differences that you need to know. 
There's a lot more to typography than the alphabet. The different parts of each letter have distinct names and considerations. Learn more about type anatomy in this typography tutorial.
Most of us have used both serif and sans serif fonts before—but do you know the difference? Check out this informative typography tutorial on the difference. It's perfect for beginners and a great refresher for those already familiar. 
Are you developing work for the web? We have a host of awesome web font tutorials here at Envato Tuts+. Check out this informative tutorial on variable fonts on the web.
Ever wanted to try out a swash font in Adobe Photoshop? Here's one of our Photoshop typography tutorials, and it's all about using swashes in this software environment.
Curious about font creation? We have a lot of awesome Illustrator typography tutorials to check out, but this one is for your inner type designer. Check it out and brainstorm some ideas for your own font today.
Looking for a quick crash course on web fonts, what they are, and how to use them? Look no further. This is one of our quicker font tutorials, but it's packed with info. Check it out.
This text effect has so much potential. Take any phrase and quickly turn it into a stylish neon sign. These concepts also transfer to shapes and other imagery. 
Learn how to use font ligatures in this set of free font tutorials. Whether you're working in Adobe Photoshop, Adobe InDesign, or Adobe Illustrator, this font ligature tutorial will help get you on the right track.
Check out this fun text effect. Want to give it a try? This is just one of our many font tutorials for Adobe InDesign. Give it a look and learn a new text effect today.
Choosing the perfect font for your project is not always a simple task. Mixing them up takes this even further. How do you make the right choice? Check out these video tips to help you make font selections that complement and support your design work.
Typography and hand lettering have some things in common, but they're also distinctly different. Learn about the two of them and how they differ in this free typography tutorial video.
Strong typography skills are essential to any designer's skillset, regardless of your concentration. Check out this introduction to the art of typography, a video series that you can check out today.
Want to learn about typography as it relates to CSS? It's not as complicated as it might sound. Don't worry, we start with CSS basics, so this typography tutorial is beginner-friendly. Check it out today.
Looking for even more content for the web? Check out this introduction to web typography. It's a wonderful sample of a longer, in-depth course that can help you boost your web design skillset.  
Looking for a free typography tutorial course? Check out this typographic poster design—and learn along with it! It's over an hour of instruction, and it's completely free to watch and learn.
Isn't this a fun text effect? Take a favorite photo and turn it into a trendy art text effect in Adobe Photoshop. This video typography tutorial will show you all the ins and outs of creating this fun Photoshop action. 
Creating curved text in Adobe Photoshop is a lot simpler than it looks! Tune in to this video typography tutorial to learn how to create this effect (and expand on it too). It's a simple yet flexible skill to learn.
Comic Sans often has a reputation in design circles and on the Internet. Curious about Comic Sans, where it came from, and why this typeface can be so divisive? Check out this tutorial and other font tutorials on our YouTube channel. 
Check out this 3D typography tutorial. Create a stylish 3D text effect action that you can use in Adobe Photoshop again and again. This walkthrough makes it easy. Give this one a try today and add it to your actions arsenal.
Even More Font Resources and Inspiration
Looking for more font inspiration? Maybe you're looking to add more professional fonts to your roster. Check out these awesome collections of professionally designed fonts that you can download today. Pick up some new fonts today or enjoy the type inspiration.
Top 10 Trending Fonts on Envato Elements
If you're looking to download a new font today, check out these trending fonts from Envato Elements. They've proven to be really popular, and they'd be a great addition to your toolkit. 
The best part is, when you download fonts from Envato Elements, you get unlimited downloads. That means you can download as many fonts as you want, and it's all covered with one low fee. This includes commercial use.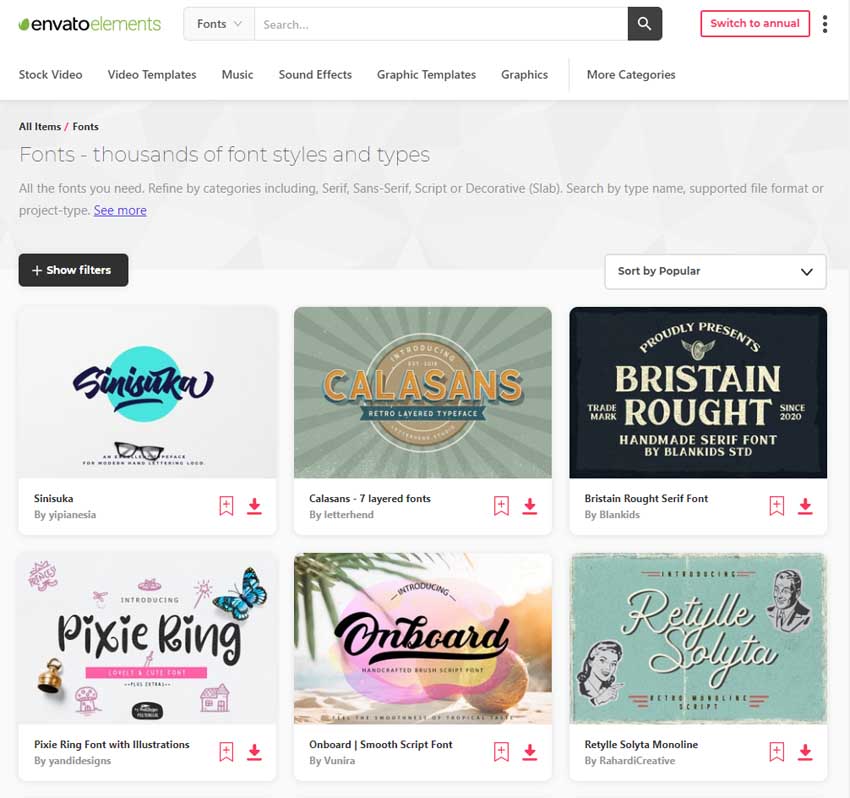 Unlimited downloads are an awesome choice when you love fonts. You could pick up a new one every day, or download an awesome haul when you're in the mood to check out a bunch of new fonts. 
But Envato Elements also comes with graphics, assets, music, and even website templates. It's all covered with one fee, so you have a huge library of professional content at your fingertips. 
Check out these top 10 trending fonts from Envato Elements, and download one today.
If you're looking for a stylish script typeface, this one is an excellent choice. Use it for headlines, logos, and more. It comes with complementary swatches too.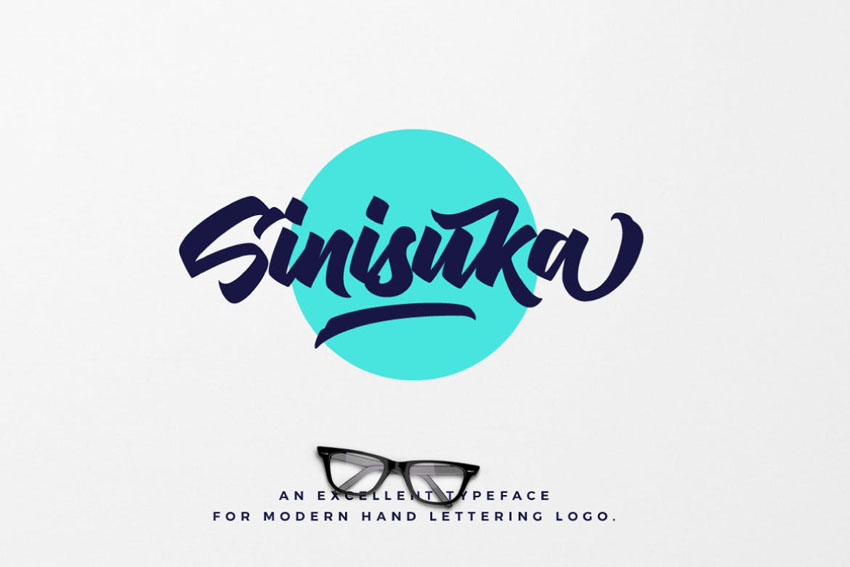 This font download includes 18 different grunge fonts that you can mix and match. If you're looking for a professional collection of grunge fonts you can pair together, this is it.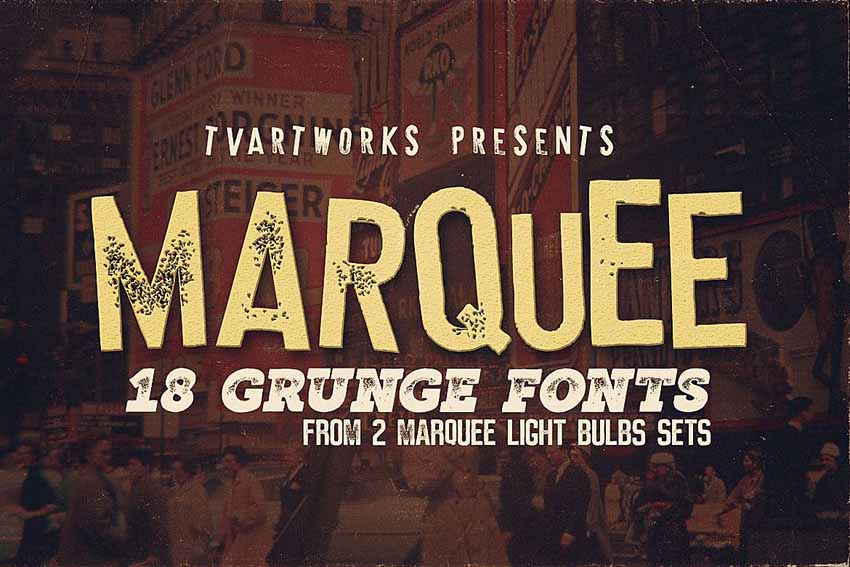 Isn't this script font charming? It's an excellent fit for a wide variety of projects. Create a welcoming, personal feel with this modern script typeface. It's exclusive to Envato Elements, and you can grab it today.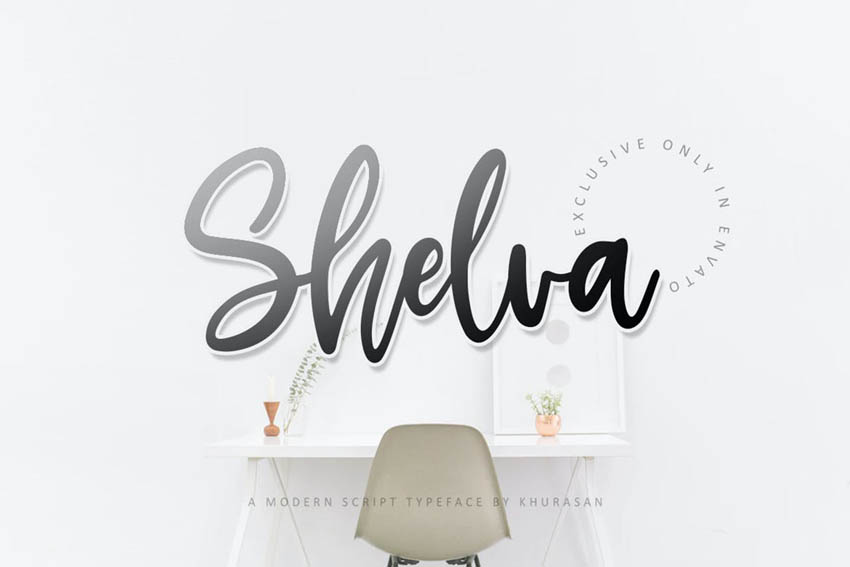 This vintage typeface is beautifully stylistic. It could be a great fit for packaging, poster design, and more. Download it today and experiment with the regular and all caps versions included.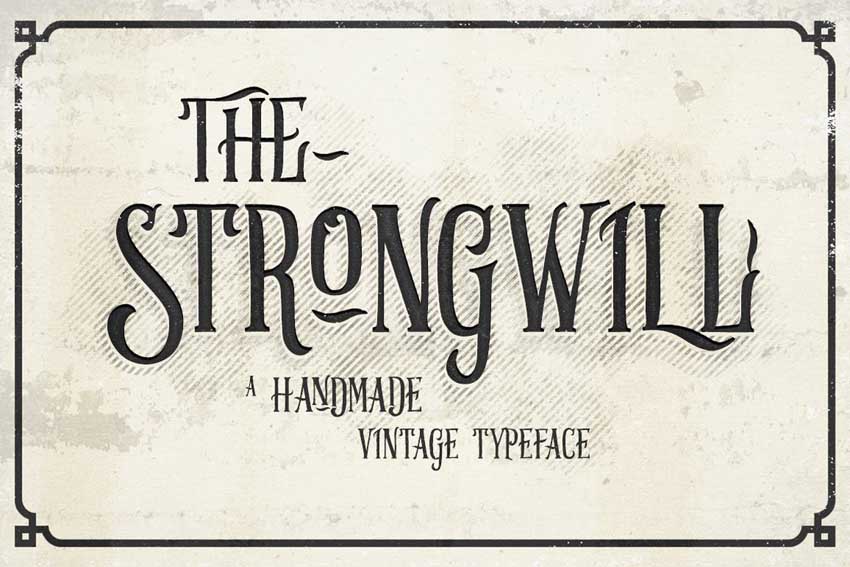 This beautiful typeface was inspired by ancient runes. Choose from three versions: one that is more legible, one with more decorative elements, and one even more abstracted. Mix and match the three for the perfect look.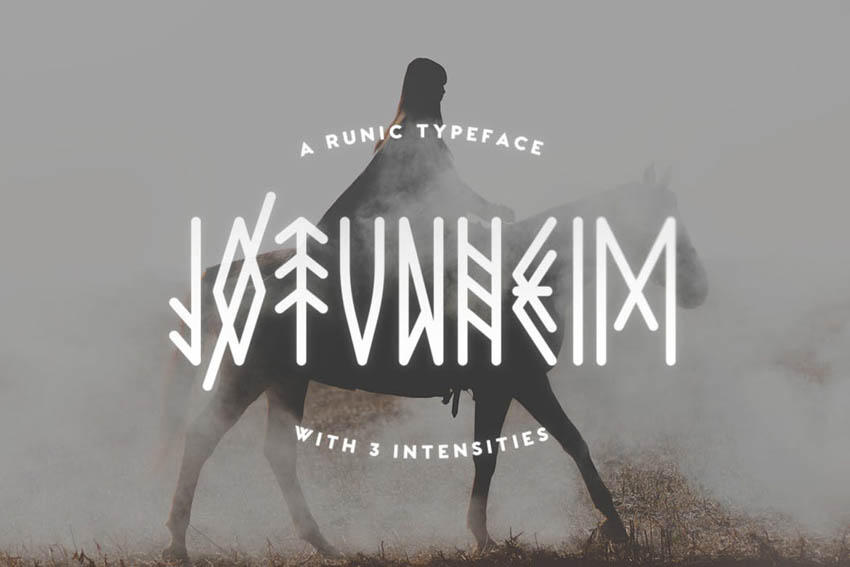 Love script and handwritten typefaces? Check out this stylish font. It also includes plenty of options for web font usage too. This one is an excellent addition to any collection.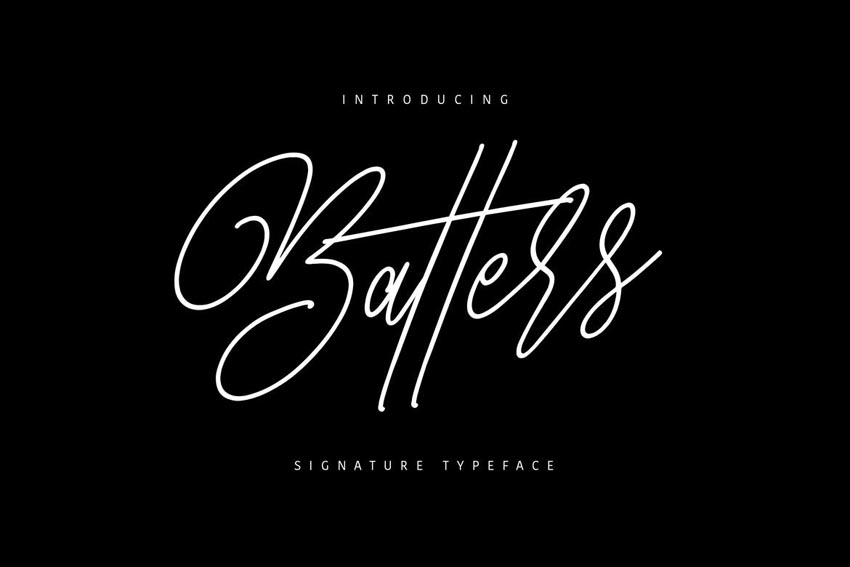 Isn't this display font adorable? It's an awesome fit for early childhood education, school projects, birthday cards, children's books, and so much more. If you're working on a playful project, this one is worth a look.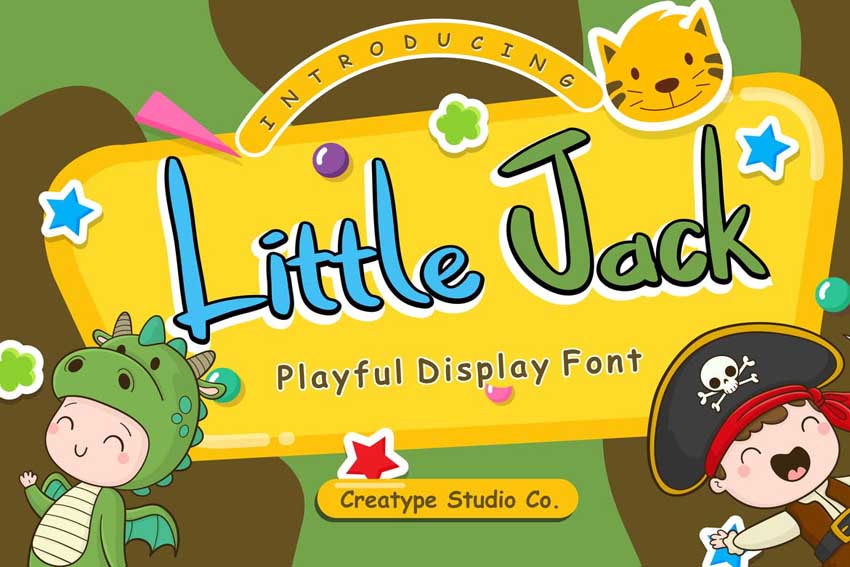 This elegant font was created from handwriting. Isn't it pretty? This one could look amazing on invitations, posters, packaging, and so much more. It has a romantic vibe and has a lot of versatile potential.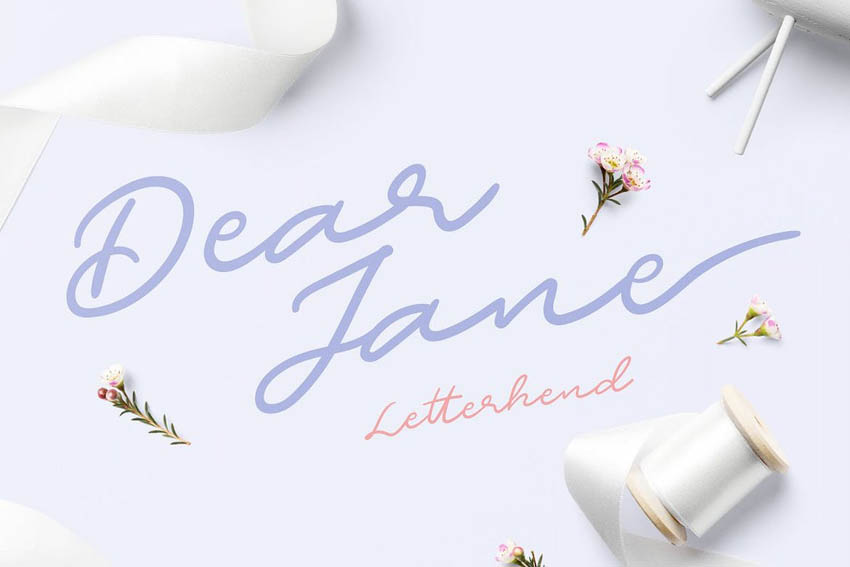 Check out the beautiful, organic strokes in this script font. It comes with two versions too—choose between a smooth version and a version with more variation and texture in the strokes. Download this one today.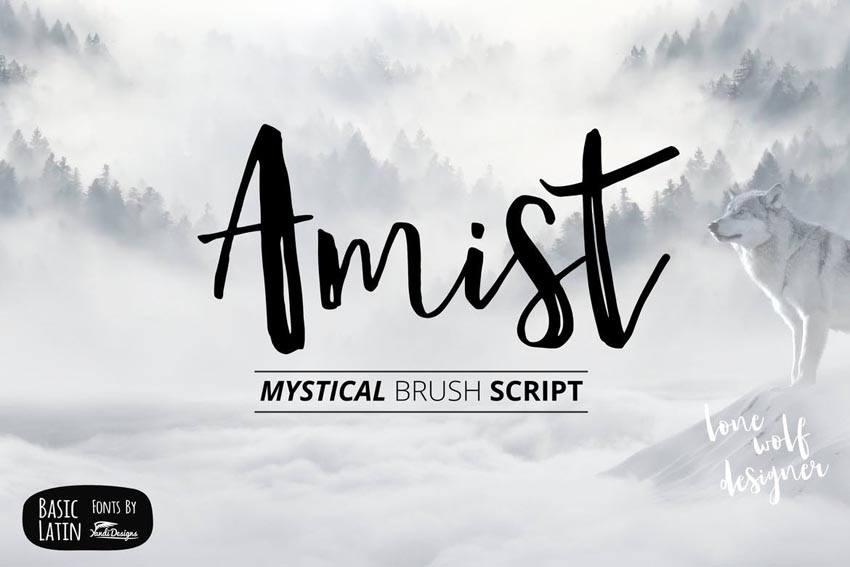 This is such a versatile, professional font family. This means you get regular, thin, and light versions of this typeface. This one could work so well for formal and business-related occasions, but also serve as a staple font in a longer document.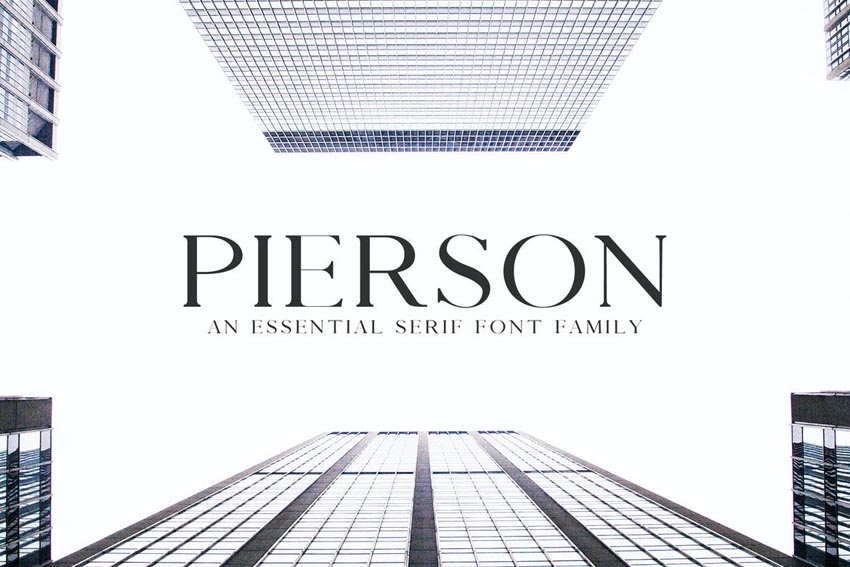 Want to Learn Even More? 
Looking for even more tutorials? There's plenty to check out on Envato Tuts+. Check out these other collections of free tutorials you can check out today—choose from illustration, graphic design, web design, software fluency, and more. There's no better time to boost your skillset than today, with our free tutorials. 
We have even more typography tutorial content too! You can also find plenty more font tutorials, font collections, and a huge collection of text effects. 
And, if you're looking for some design help, you can also turn to one of the awesome professionals over on Envato Studio. Thanks for tuning in, and happy designing!