Looking for cool easy fonts to draw by hand? In this article, we'll look at some simple fonts to draw and where you can find them. We'll also look at what you need to know about using cool fonts to draw by hand. There are some easy, cool fonts to draw out there, but you'll want to make sure you're doing it in a copyright-friendly way.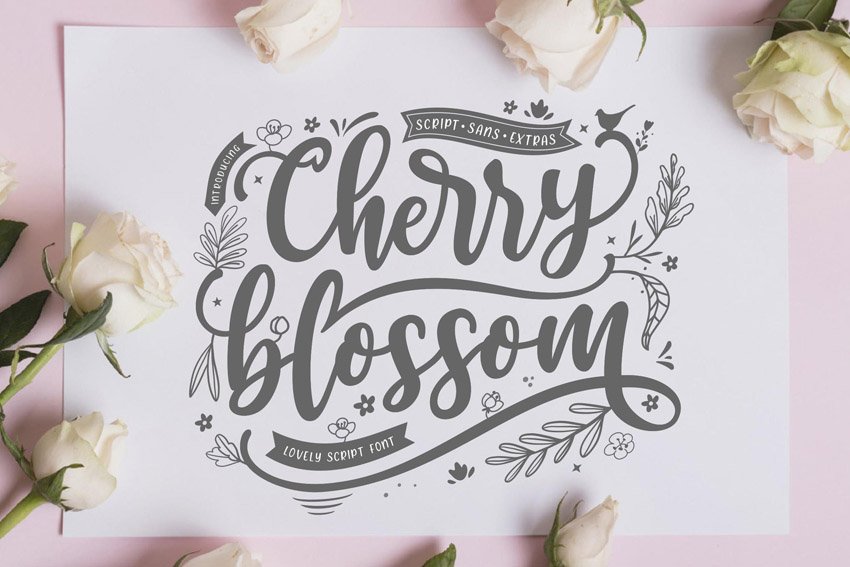 What Is Hand Lettering Anyway? 
Hand lettering is much like how it sounds: it's about drawing letters by hand. This would not include things like using fonts. Hand lettering is usually illustrative, but it can include a wide variety of techniques. For example, writing out a letter, in your handwriting, could be considered hand lettering. Or you could craft really artful and ornate letters.
Calligraphy is a skillful writing process, typically involving a brush or specialty pen. Hand-lettered work can mimic a calligraphic look, but might not necessarily use traditional calligraphy techniques. Likewise, you can have calligraphy-inspired fonts, but they are certainly not calligraphy in execution. 
So hand lettering is largely about process. You can simulate the look and feel in many ways.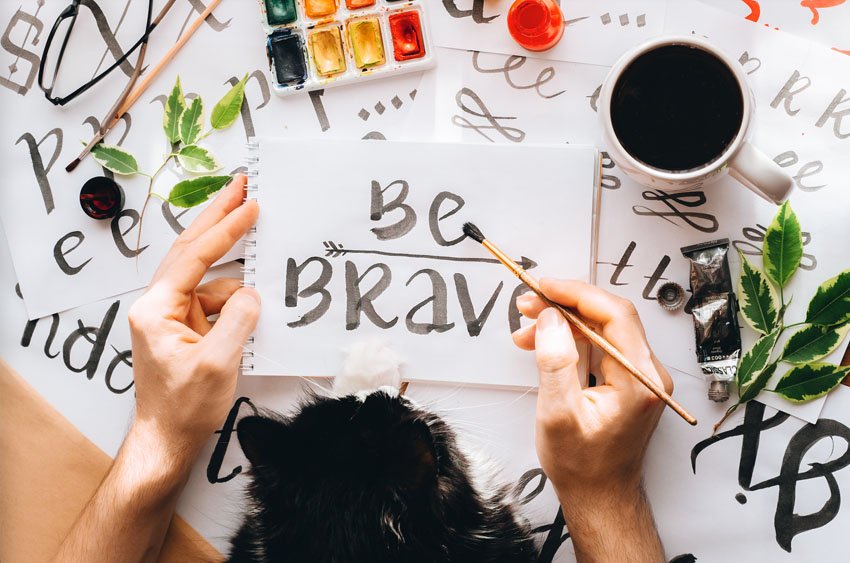 Want to learn more about hand lettering? We've got plenty of free tutorial content on Envato Tuts+, perfect for beginners and advanced artists alike. Start drawing your own hand-lettered projects today:
Things to Know: Font Etiquette and Ownership 
But where do you find inspiration when you're hand-drawing letters? You may want to start by researching easy fonts to draw. There are so many beautiful fonts out there in so many styles. They can serve as a great starting point for your projects. However, there are a few things to note here:
Fonts are creative works, created by artists. While fonts are often used by designers, they are typically meant for derivative works. This means that font licenses typically allow the user to create something new with their font. It is typically not a license to resell the individual letters themselves.
However, letters themselves are usually not copyright-specific. So, for example, in most countries, no one holds a copyright over the letter "A". We can all draw it and enjoy it without worrying about usage rights. Style is usually a similar case. For example, we can all design our own italic-style font or lettering.
This is why you'll often see fonts in a similar style. There's a difference between a similarity in style and tracing a font. Style can often result in an entirely new genre of font, and this can be a great thing. If you like an aesthetic, try your own take on it. For example, no one "owns" calligraphy. However, an artist does own the right to their individual artwork created in that aesthetic.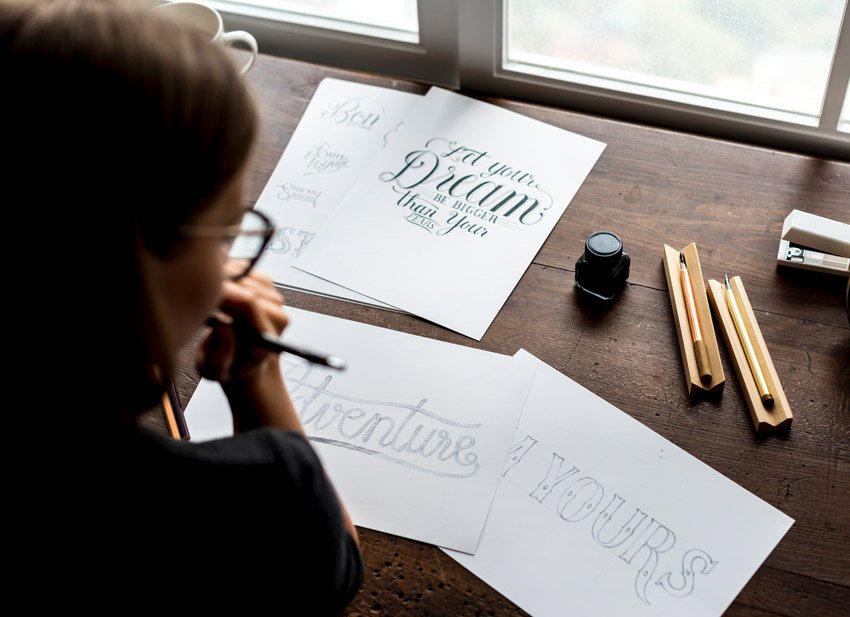 So what does this mean? As you look for creative fonts to draw, consider this:
If you purchase a font, you usually have full, commercial usage rights. This means you could create a derivative work using the specific font, for profit. This is helpful if you want to closely recreate a specific font by hand in your lettering project. Think of it like using a font in a commercial design project. 
Otherwise, make sure to use the font as inspiration—not as a direct source. This means, for example, drawing your own work inspired by an aesthetic, rather than closely tracing it.
Keep in mind that many fonts do not allow the individual letters to be sold or reproduced for profit, as is. 
If you're just using hand-drawn easy fonts to draw for practice, then you're probably fine experimenting at will. Just remember to think like an artist: respect the work of others as you would want your work respected too.
This is just a general guide to help get you started. Each font may vary. Make sure to check the font's license so you know its terms.
That's a lot to take in and consider, right? Well, here's one solution that takes some of the guesswork out of font usage:
Find Cool Easy Fonts to Draw by Hand on Envato Elements
Looking for a huge collection of cool fonts to draw by hand, all licensed for commercial usage? Envato Elements is a perfect choice. One low fee gets you access to an entire library of fonts to try.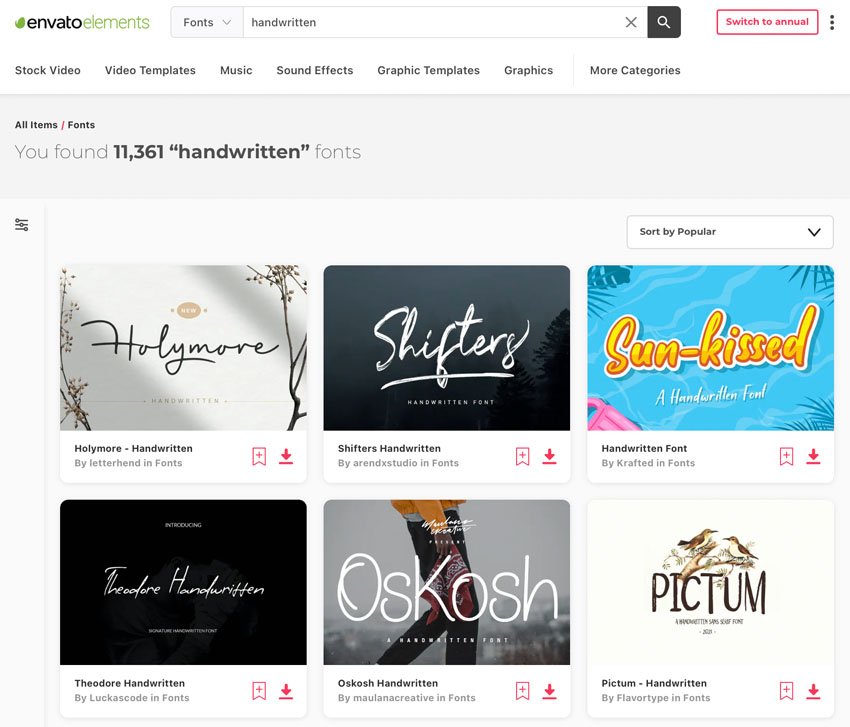 There are plenty of cool fonts to draw, like brush fonts, hand lettering, and more. There are also pretty fonts to draw, like calligraphy styles. All of the fonts are included for one low price, so you can use them for hand-lettering inspiration as well as other projects.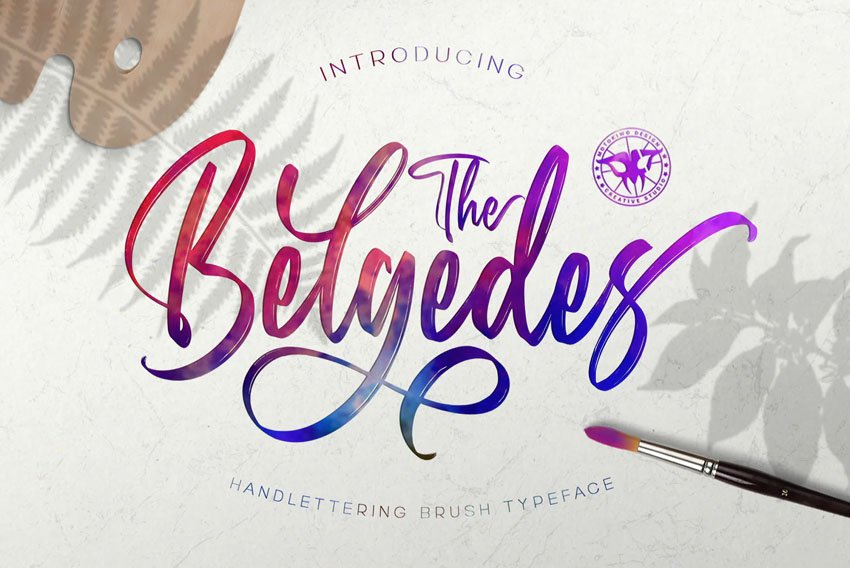 But Envato Elements includes a lot more than just fonts. You can also download brushes, perfect for digital hand lettering. Create your own fun fonts to draw in software like Procreate and Adobe Photoshop using specialty brushes. They're all included with Envato Elements.
With unlimited downloads, you can download all the fonts, brushes, images, and more that you'd like. You can even pick up design templates and mockups. Check out this chalkboard mockup design. It's perfect for testing out hand-lettering projects, especially if you like a chalk aesthetic. Simply download, add your art, and check out your photorealistic preview. This is also included with Envato Elements. Cool, right?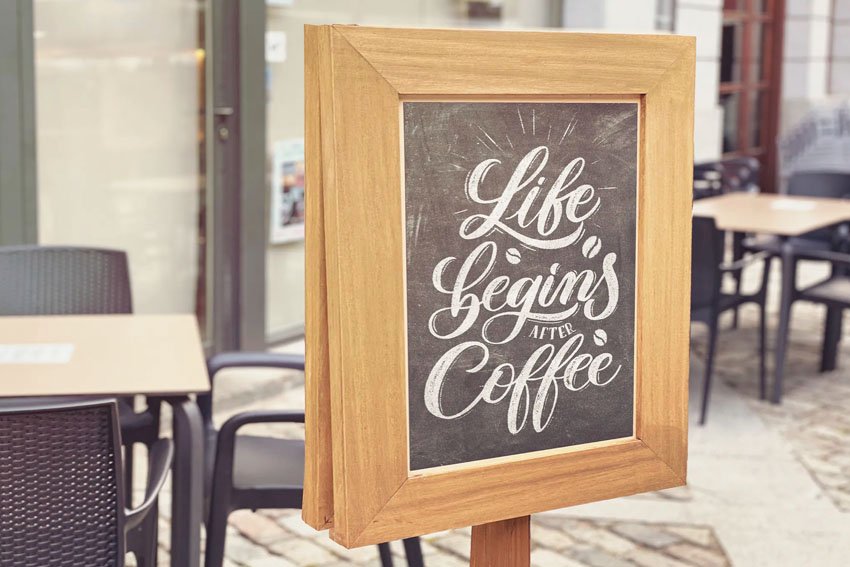 Cool Writing Fonts on Envato Elements
Here's a look at some of the awesome fonts you can download on Envato Elements, right now. There are so many aesthetics to check out, from cool letters to draw to fancy fonts to draw. Remember, this entire font library is included. Download your favorites today.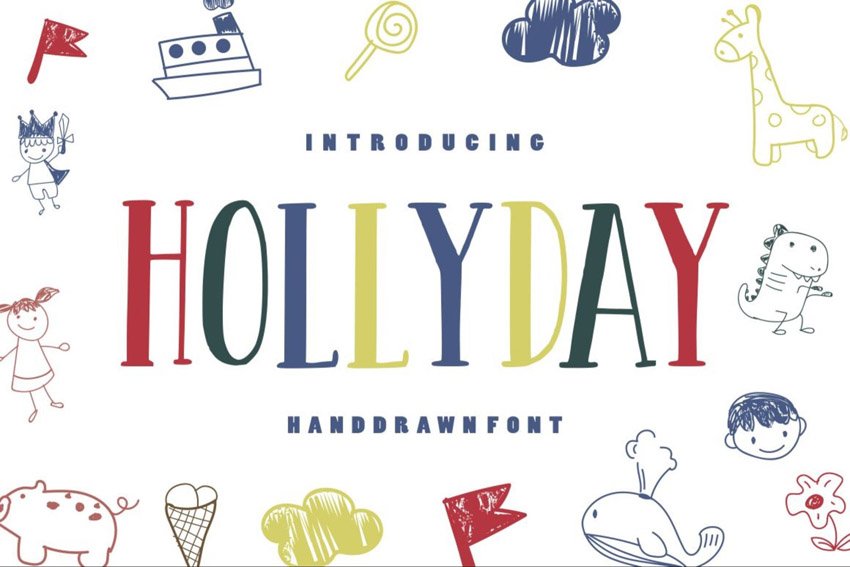 Isn't this a fun, hand-drawn font? Download this font or give this look a try yourself. Try experimenting with different line thicknesses and adding serifs.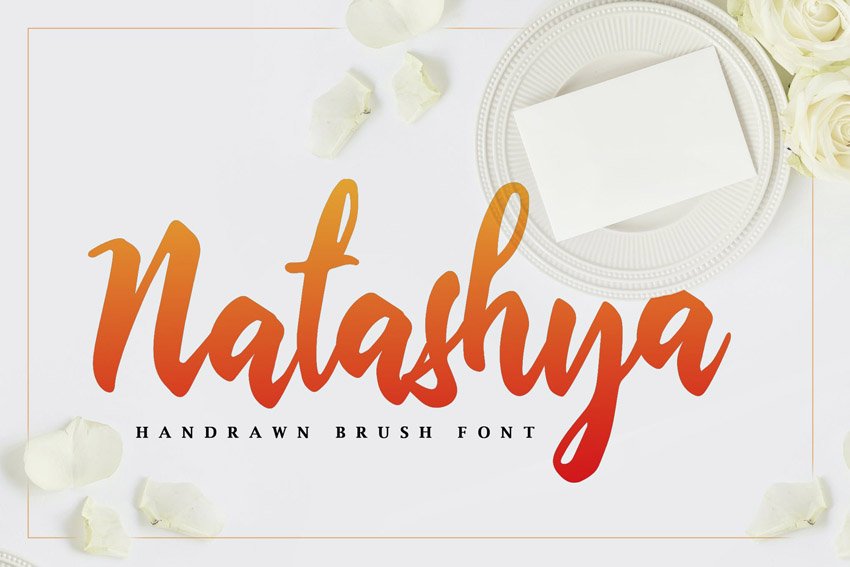 A cursive font can be such a fun aesthetic to try. Download this font and try it in your project. Or try creating some sweeping strokes of your own.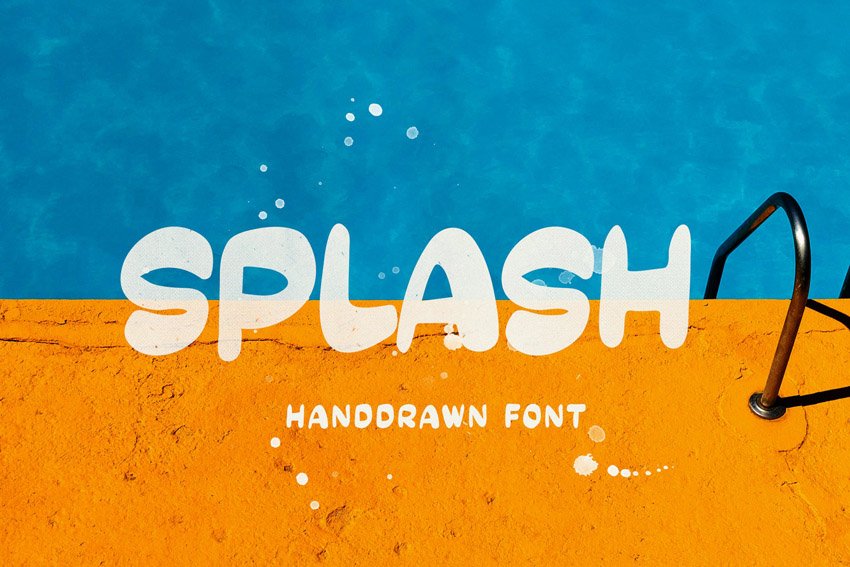 Here's a fun font with a thick, chunky look. What tools will you use to draw your letters? Try a brush, like the aesthetic in this font.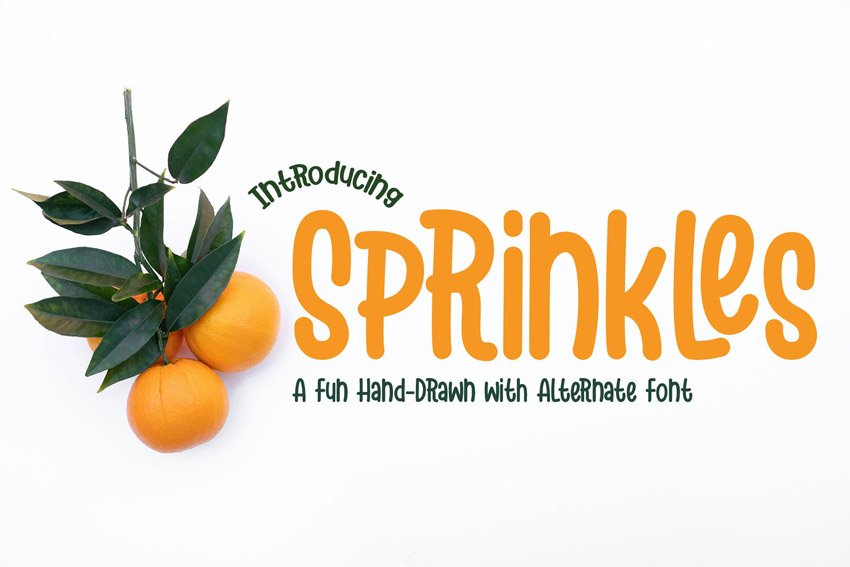 This font takes a fun direction. You don't have to make every letter the same size, as we see in these fun, hand-drawn letters.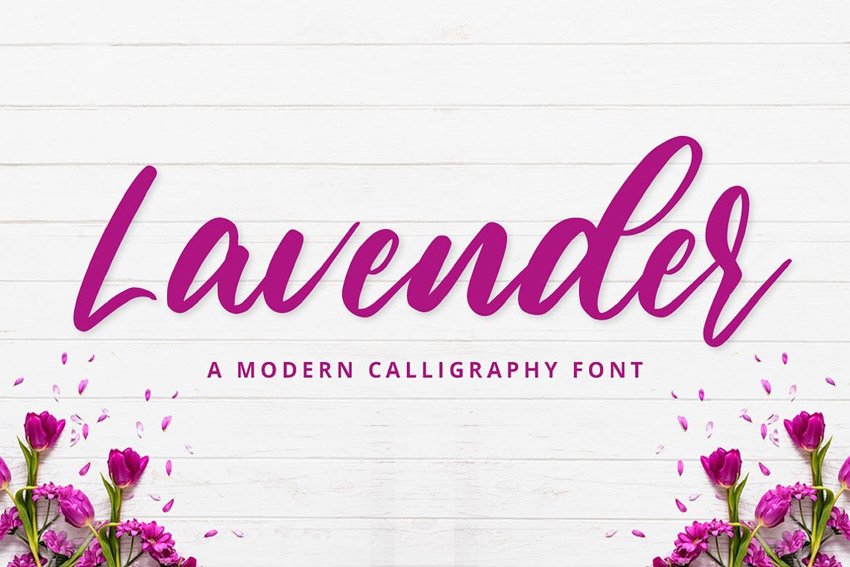 This beautiful, calligraphy-style font has a modern look and feel. It would be a great fit on invitations. Try drawing some calligraphy-styled letters of your own.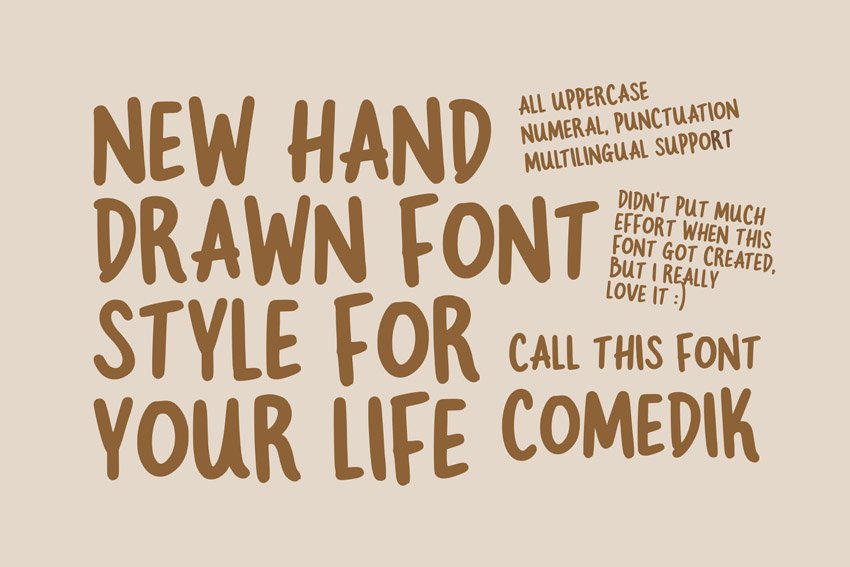 An all-caps style can work well for hand lettering. Try your own handwriting in this style. Go for large capital letters and experiment with how they look.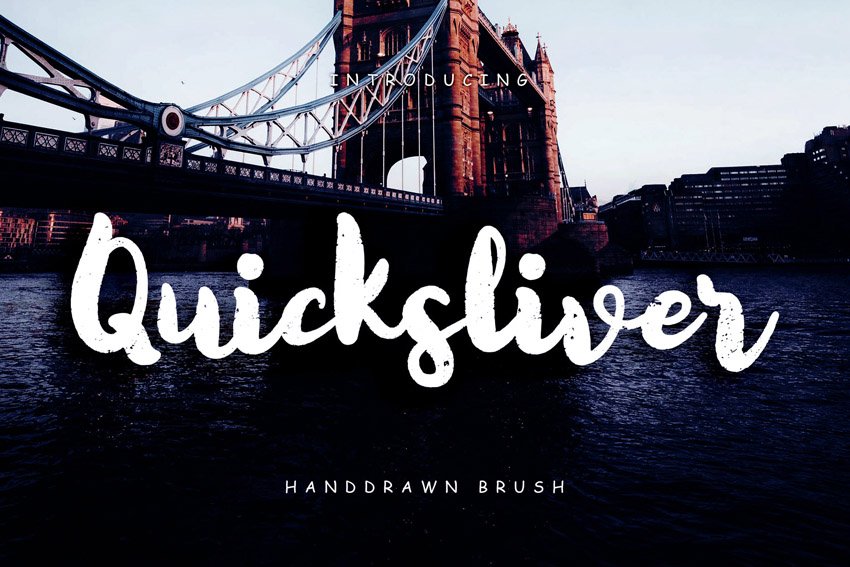 Here is a chunkier take on a bold, hand-drawn brush font. Will you draw your letters with a brush? Or will you try digital brushes in Procreate or Photoshop?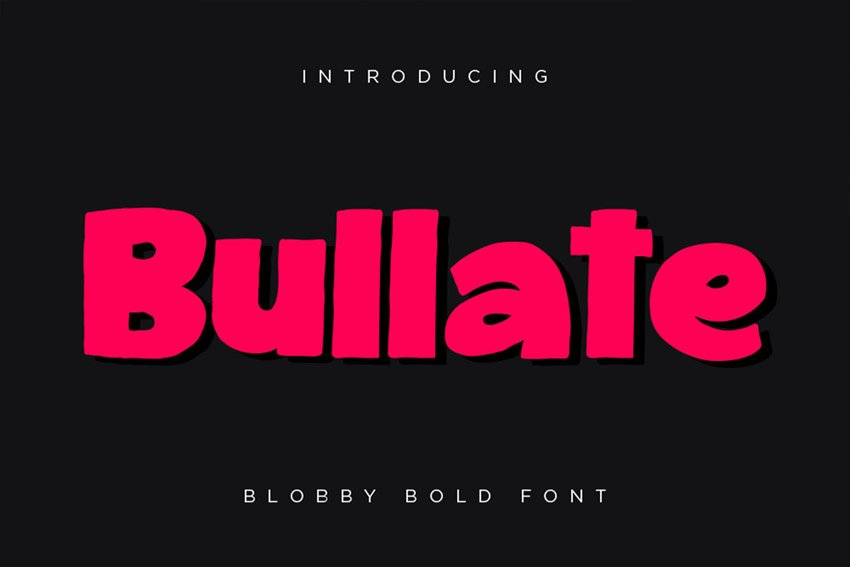 Hand-drawn fonts can use other aesthetics too, like this chunky sans serif font. Try working with your handwriting and making it thicker or bolder. That can be a fun way to come up with a lettering idea.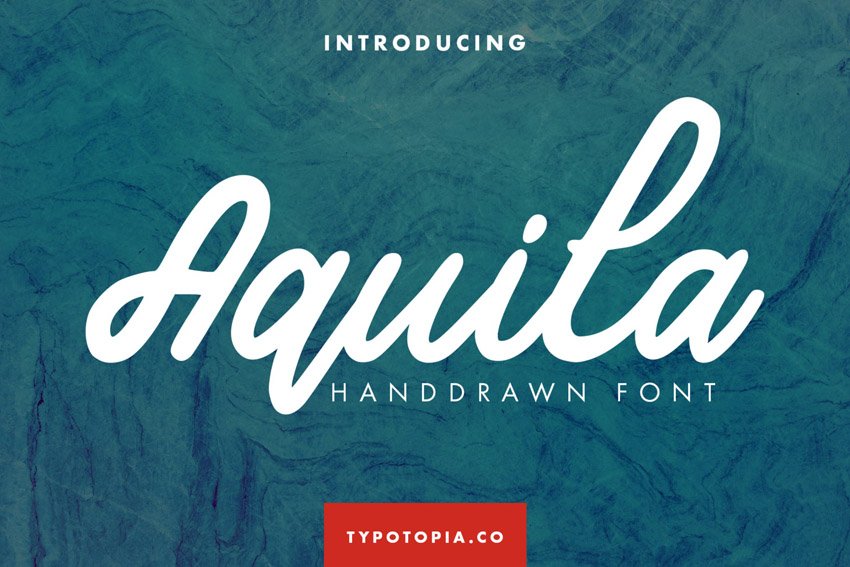 This pretty script font has consistent, solid lines. Try creating something like this with a bold, tipped pen or a round brush in Photoshop.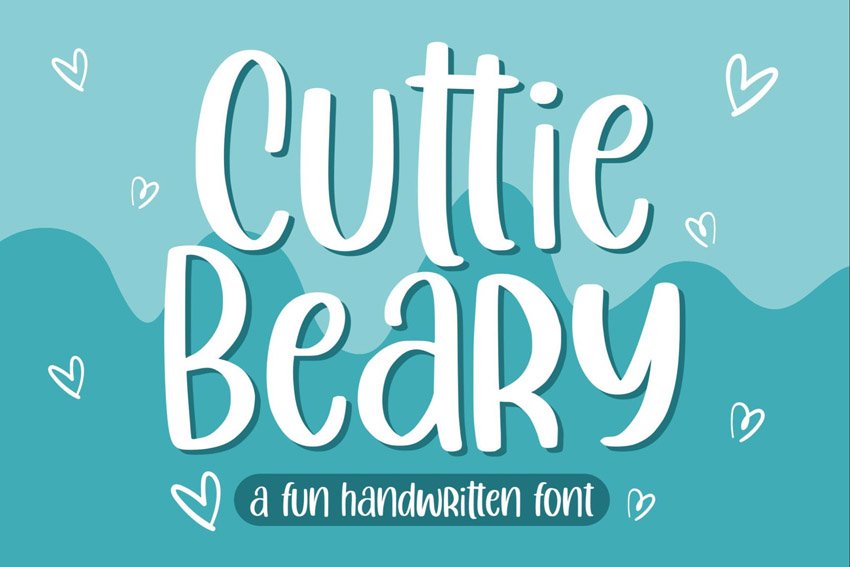 Isn't this cute font adorable? Try getting in touch with your cutesy side when you're hand lettering. Add embellishments, curves, and other fun touches.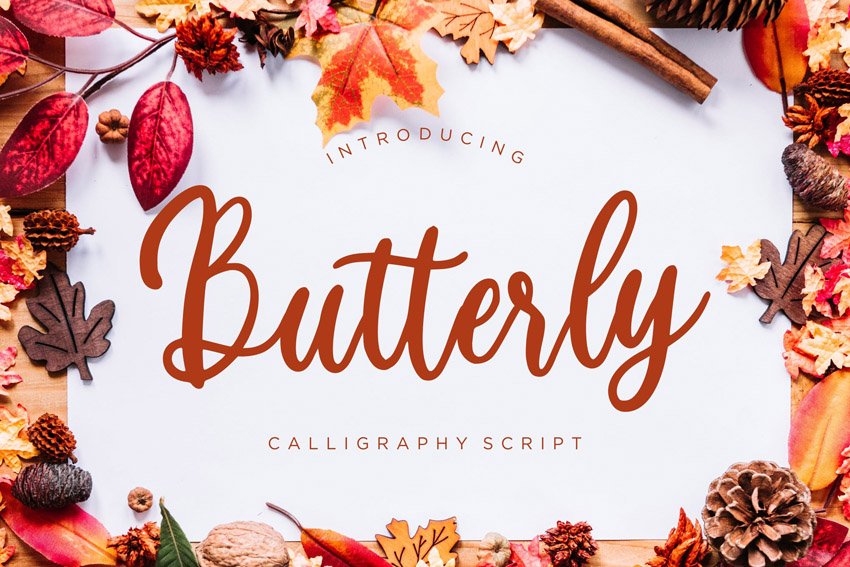 Here's a fun, bouncy script font that takes strong influences from calligraphy. You could take a calligraphic approach or draw something like this in a more illustrative way.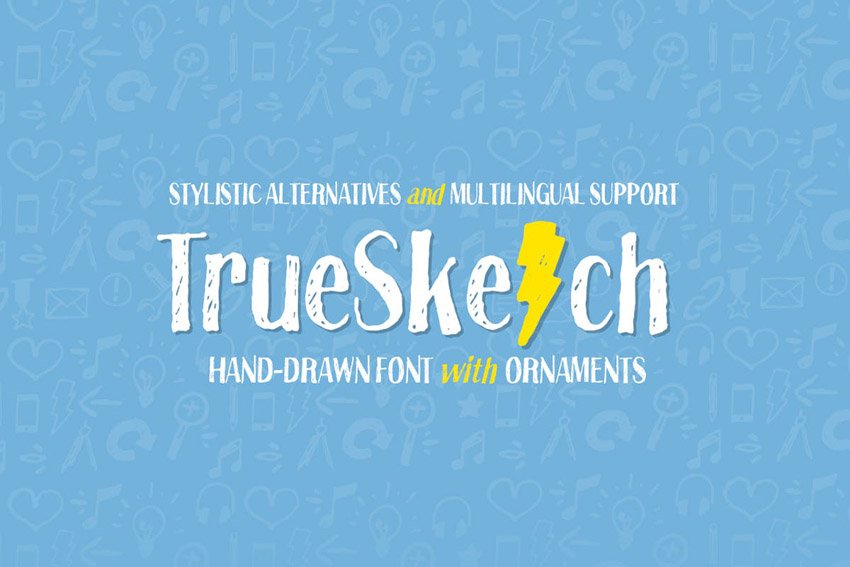 A sketchy approach can make for a really fun aesthetic. Try drawing your own letters and partially coloring them in. This can work really well in chalk too.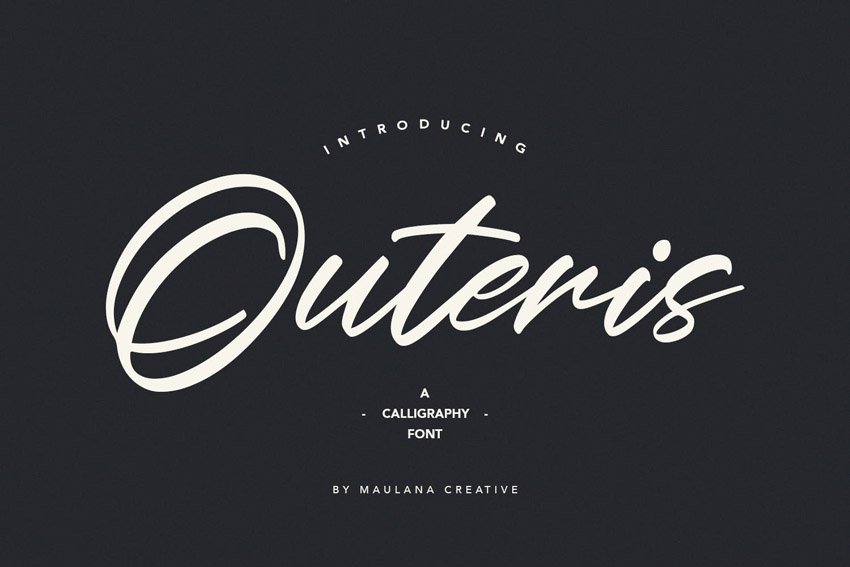 These letters have a lot of energy in their long, sweeping strokes. It's a great idea to practice lines like these if you plan to take a calligraphic approach.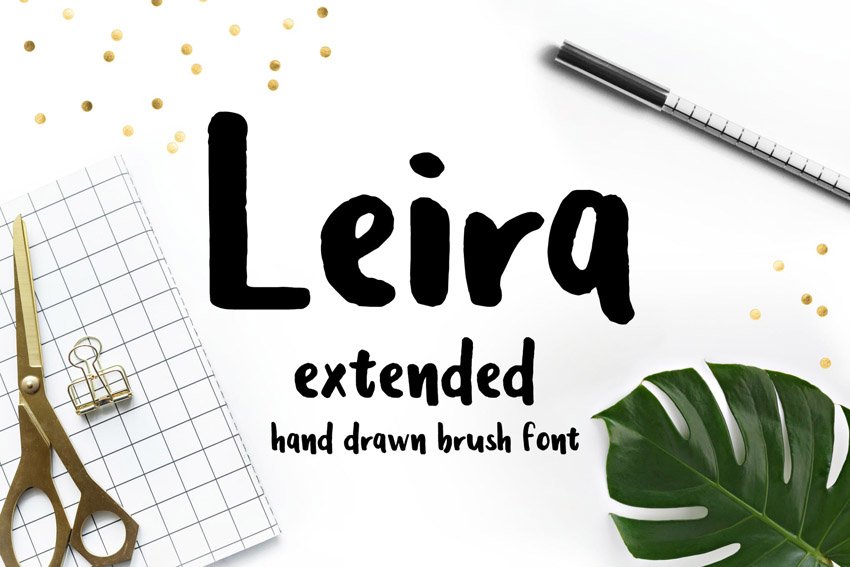 But not all hand lettering has to be cursive or script. Try chunky, textured letters too. They can be a great choice for beginners.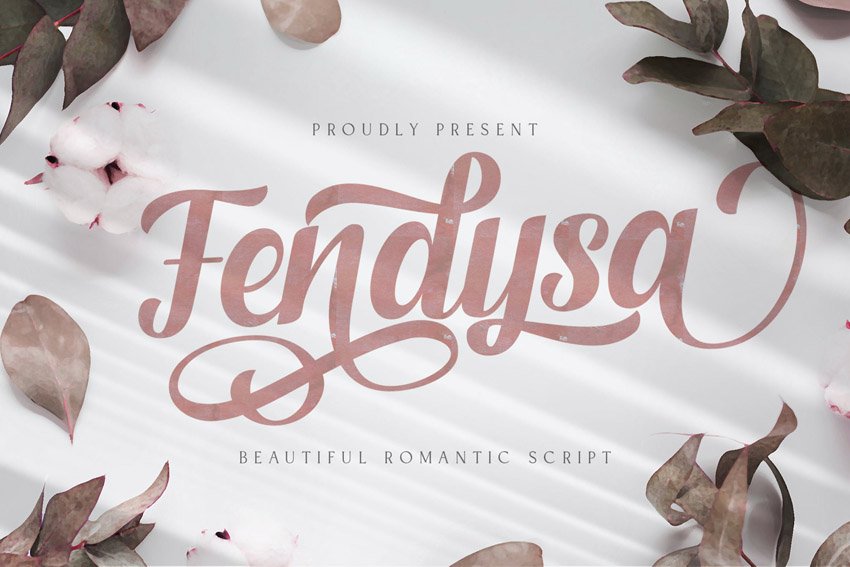 Or push yourself with something really decorative, like this stylish font. Try making your own fun swashes and swirls at the end of your letters.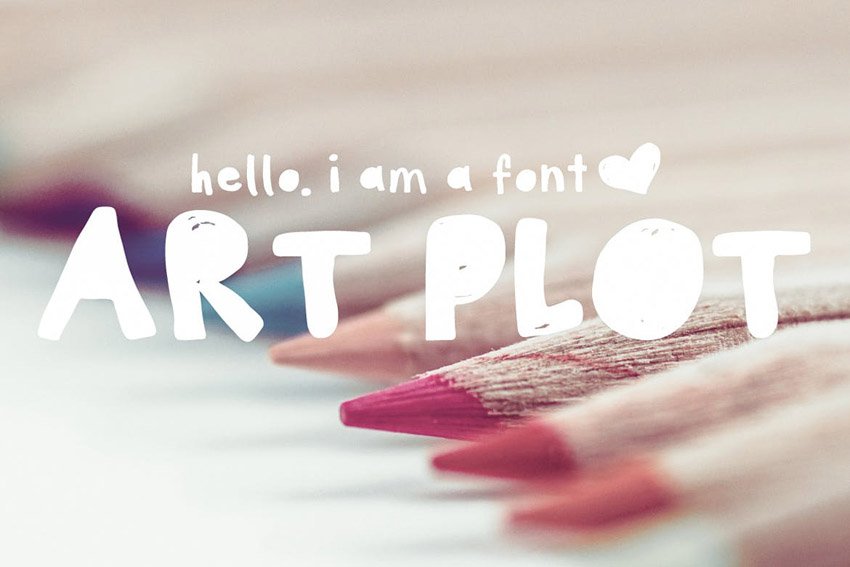 Isn't this chunky font cute? An idea like this one is nice and beginner-friendly too. Download this font or try your own lettering with chunky, filled-in counters.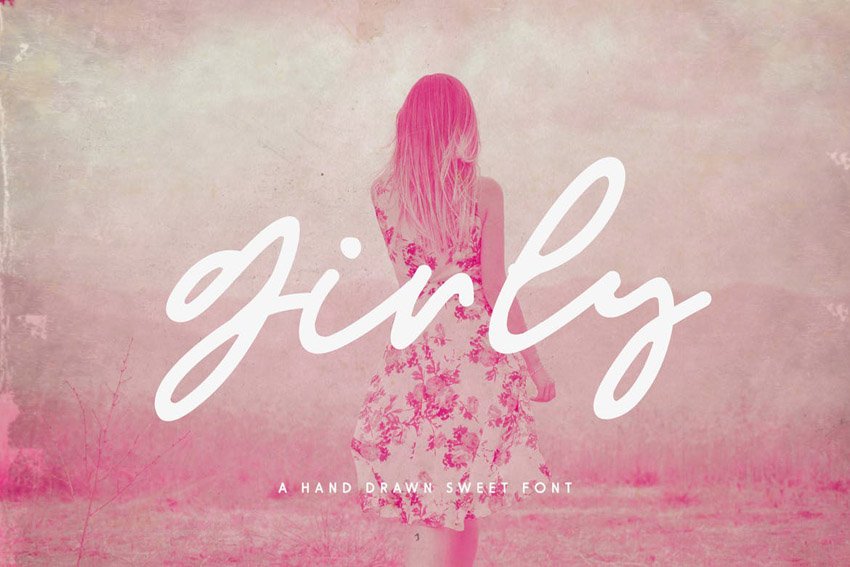 Isn't this handwriting font charming? Have you tried taking a look at your own script writing? Try it out with different pens too, to see if you can create different effects.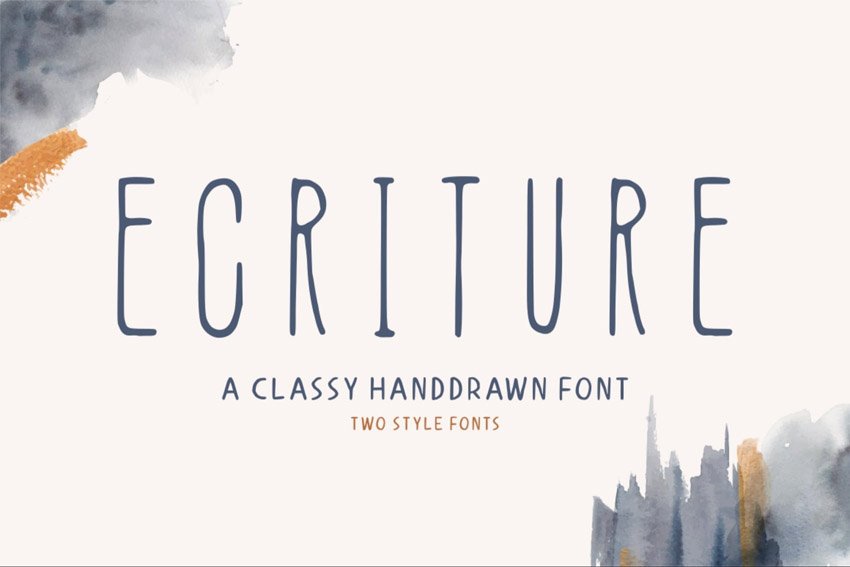 This font has a stylish aesthetic that's also simple to draw. Download this font, or try drawing your own long, thin letters. They work well with and without serifs.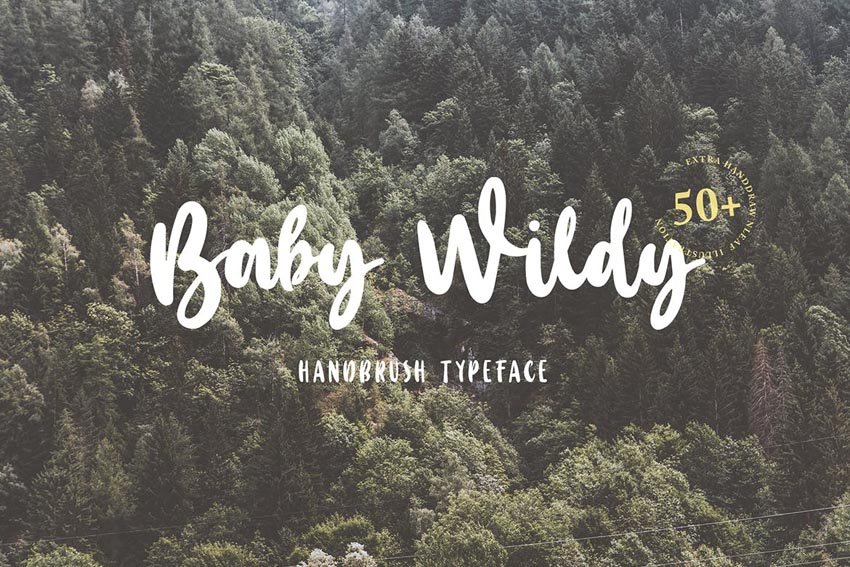 Brush fonts and brush letter strokes can be trickier to draw, but well worth the practice. Try this with a brush pen. Don't want the mess? You can do this with digital painting too.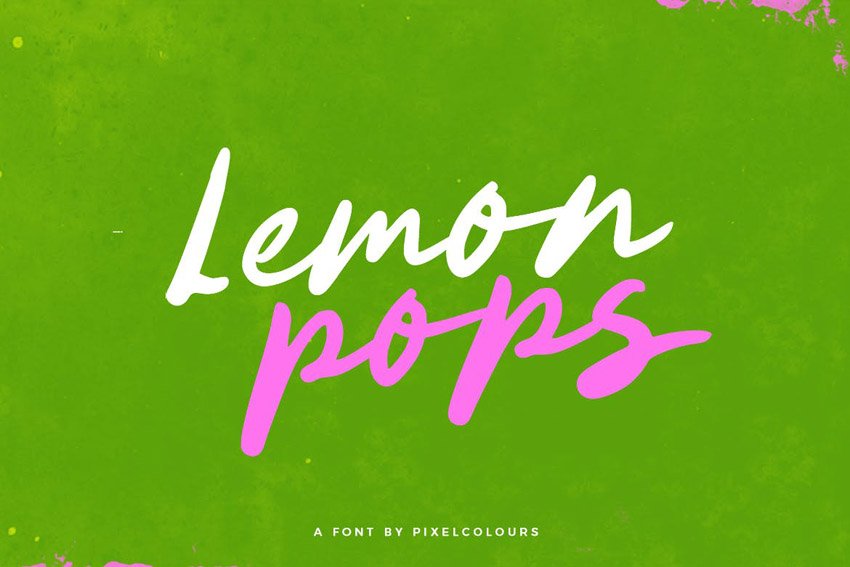 Doesn't this font look cool in vibrant colors? Try out different colors and textures with your hand-lettering projects too.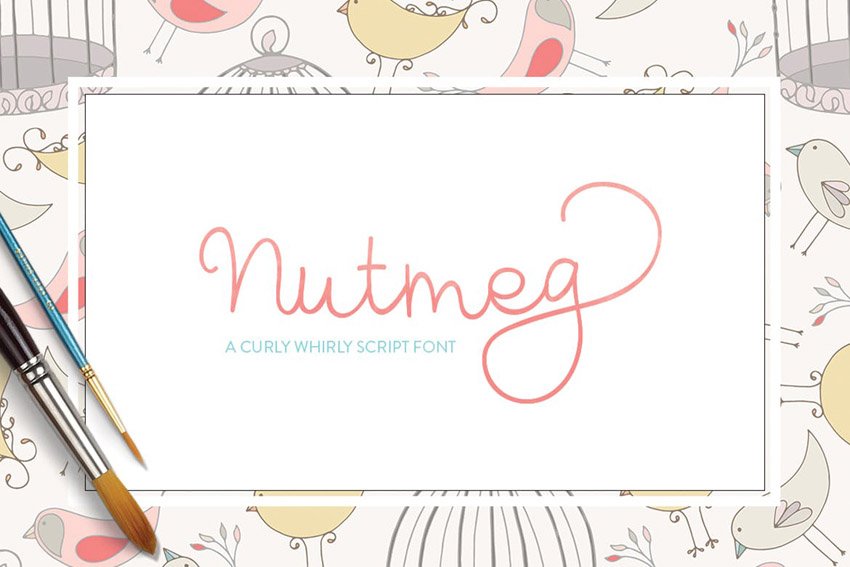 Here's a sweet font that looks really welcoming. A curvy, hand-drawn style like this could work so well for decor, invitations, and other fun projects.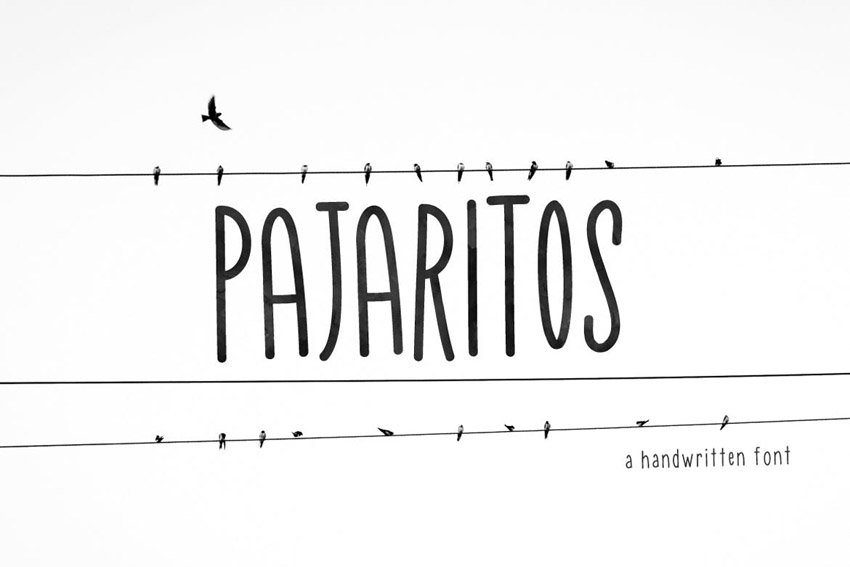 This handwritten font has a really popular aesthetic. It's a fun one to try to draw in your own way too. Try adding serifs or mixing up the line width.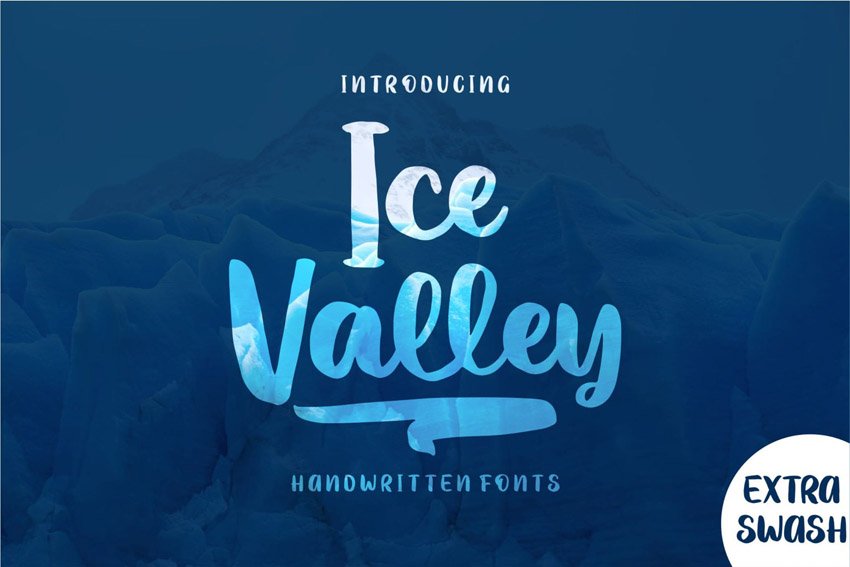 The width of your lines can make a big difference in your hand lettering, as you can see in this font. Think about what thickness you prefer for your project.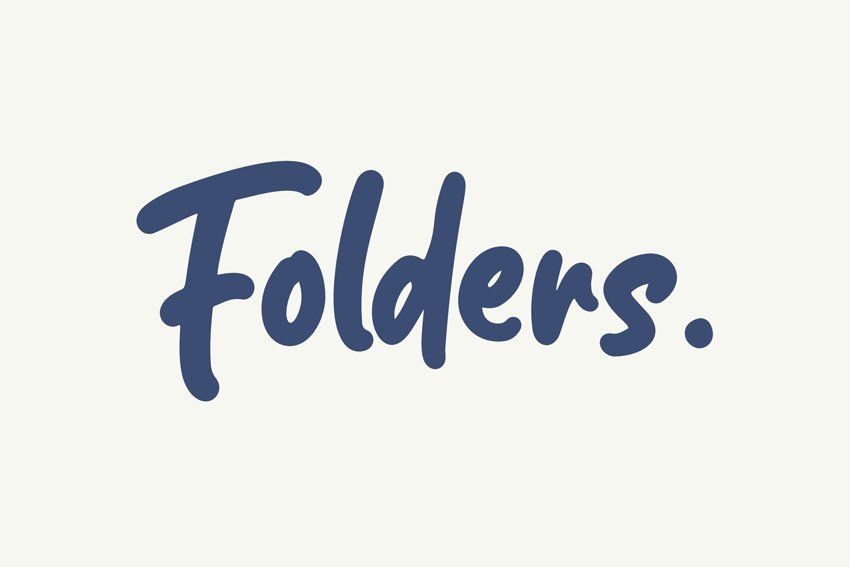 This font looks very much like someone's handwriting. Try out your handwriting and see what aspects you might want to push.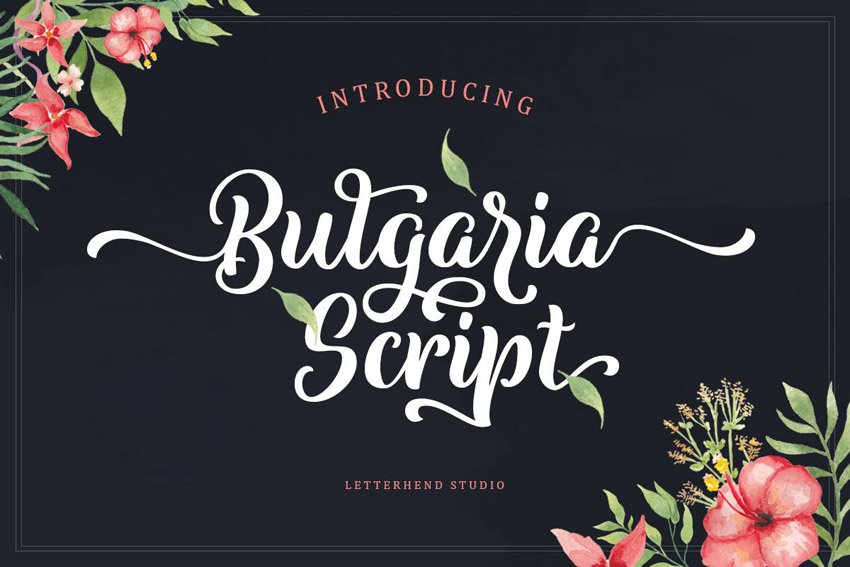 When it comes to more decorative letters, decide if you prefer single strokes or if you want to fully illustrate the letters first. Those are the two ways you could approach letters like this font.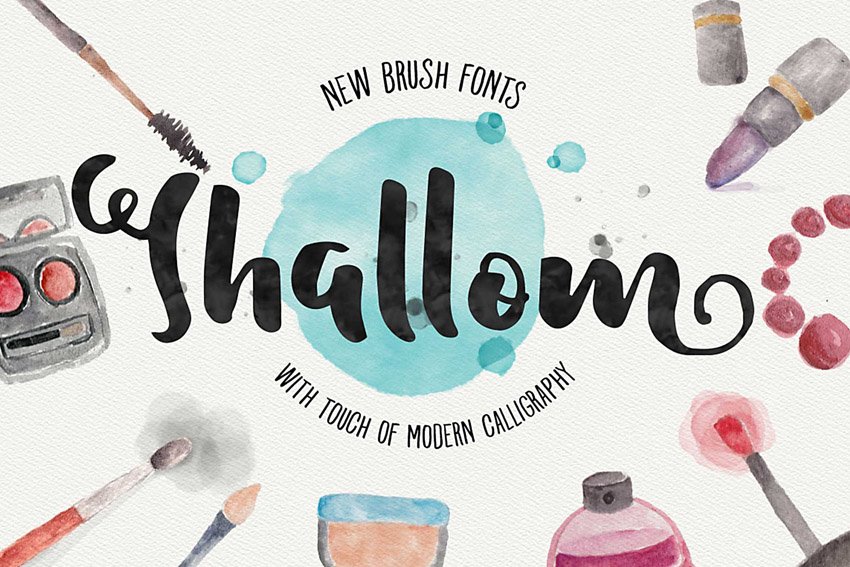 You can also mix script elements with standalone letters, as you can see in this fun font. Remember, you can play with texture too. How about watercolor or chalk?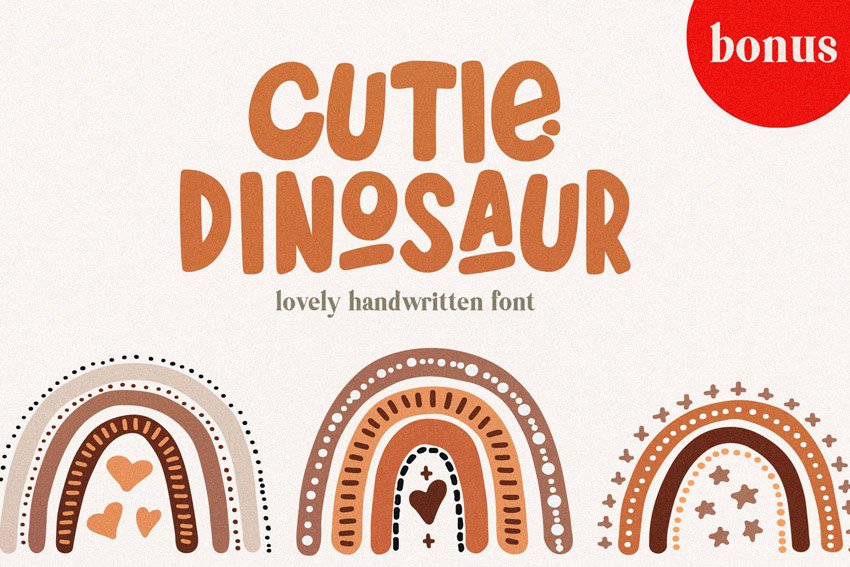 You can also add design elements to your letters, like the playful lines we see in this cute font. Download this font or try experimenting with lines in your own hand lettering.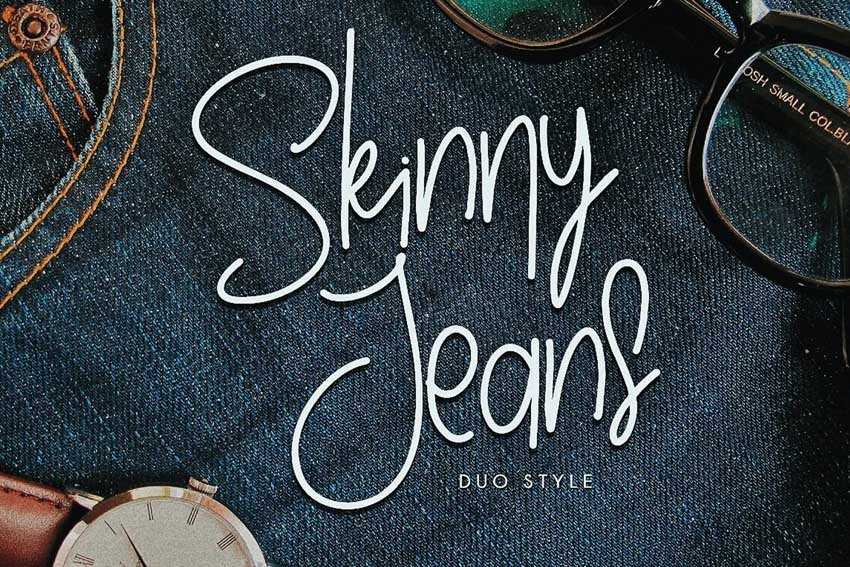 We've looked at several chunky fonts, but how about a really thin aesthetic? This can pair really well with a long, tall script look. Give a look like this one a try.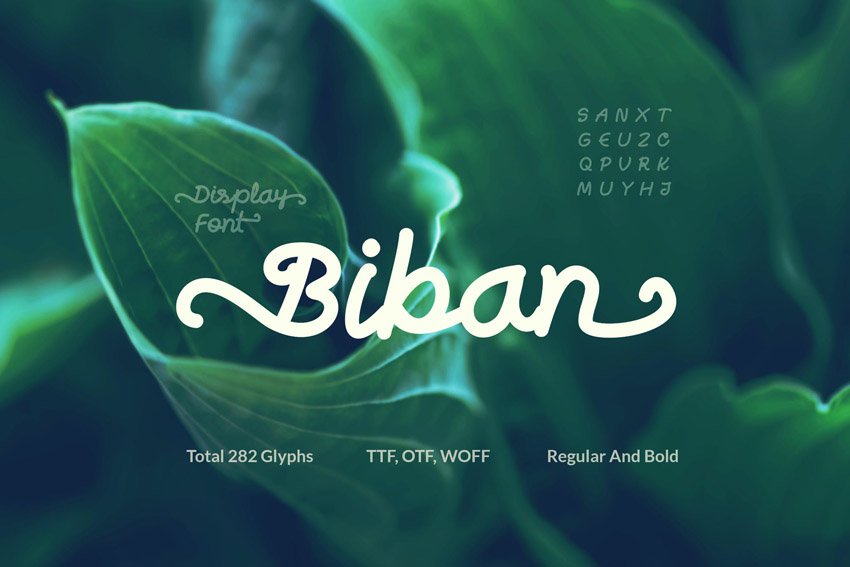 Here we have an opposite look. Something bold and thick like this script could be great for titles and points of interest in your hand lettering.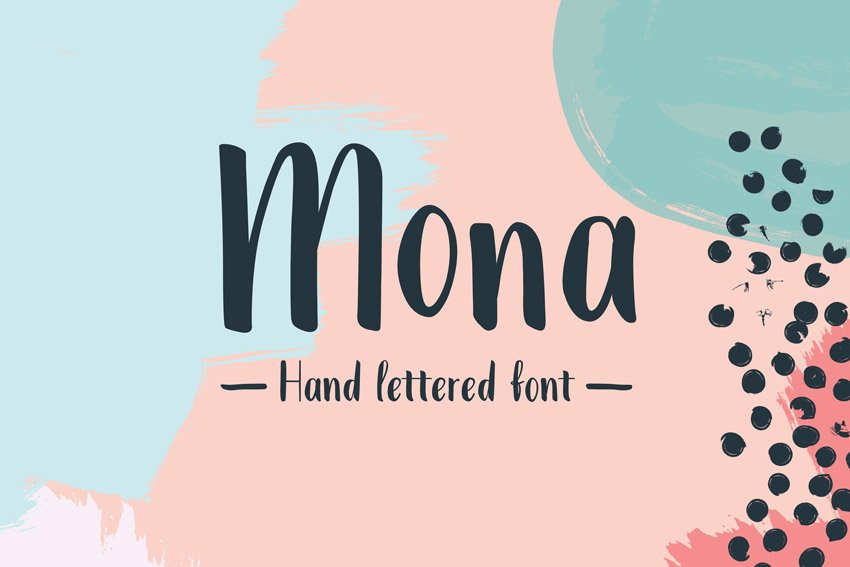 Notice the variation in line width in this font. This is something you can do with varying pressure when you're drawing letters by hand. It makes for a stylish effect.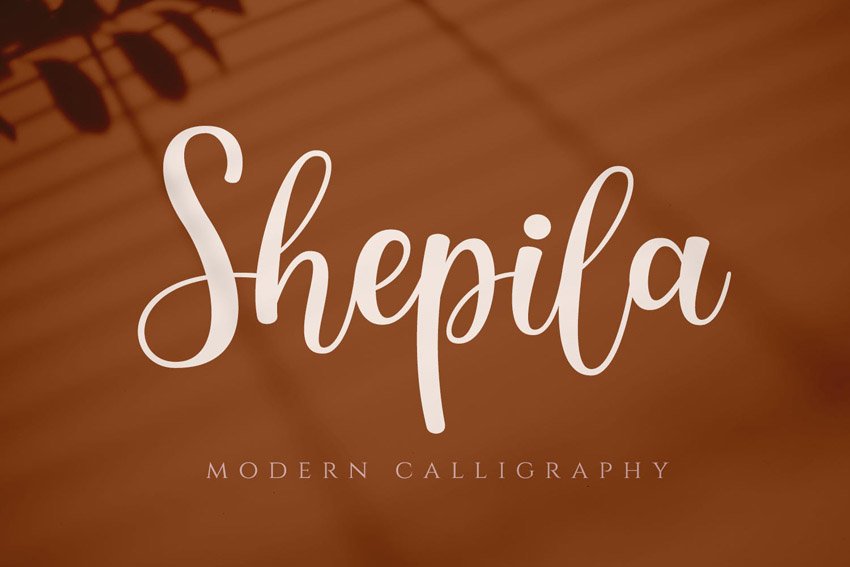 These stylish letters have a musical quality, don't they? It's so elegant. The same principles can apply here too: press harder for thicker lines and lighter for thinner ones.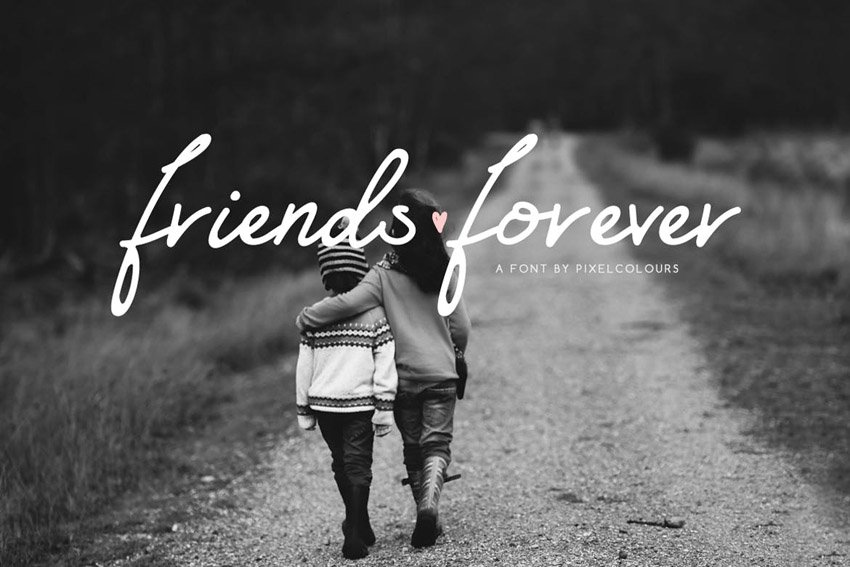 There's something so welcoming and friendly about handwriting, isn't there? Try out a font like this one or experiment with your own writing for personal messages.
Even More Cool Writing Fonts on GraphicRiver
If you're not necessarily looking for an entire library of fonts, check out GraphicRiver. It's an awesome choice if you prefer a la carte downloads. Only download one or two cool writing fonts. Only pay for what you need. 
Check out these inspiring fonts from GraphicRiver that you can download now: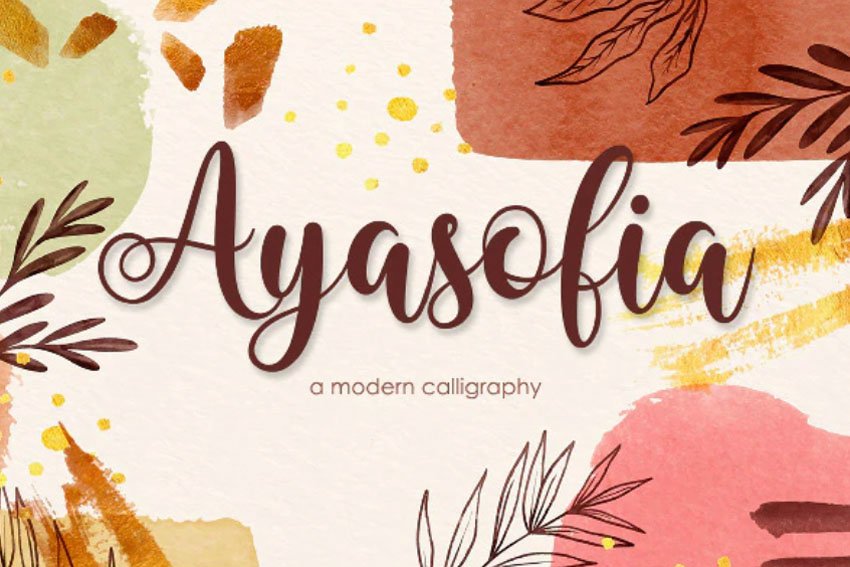 Isn't this a beautifully designed font? It's a great example of how you can push strokes and curves to create really stylish lettering.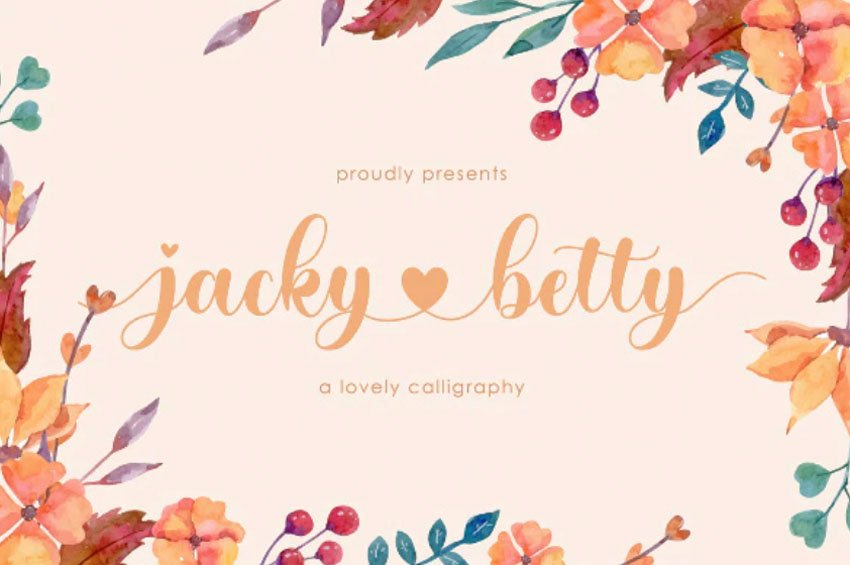 Scripts and calligraphy aesthetics can really make for a romantic look. Isn't it sweet how the heart here connects with the strokes? Try adding shapes and other design elements to your hand lettering too.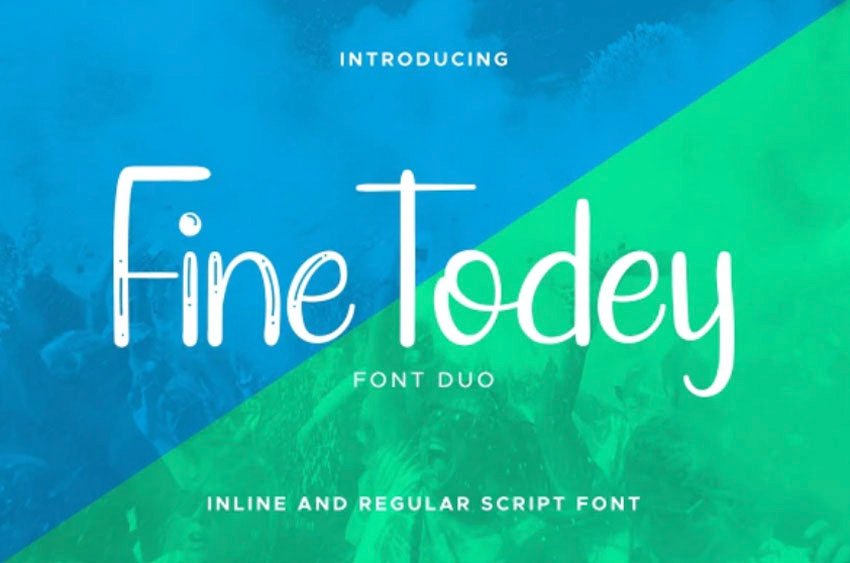 You can also leave parts of your letter cut out, as we see in this fun font design. When you're hand lettering, you can get really illustrative and creative with your letters.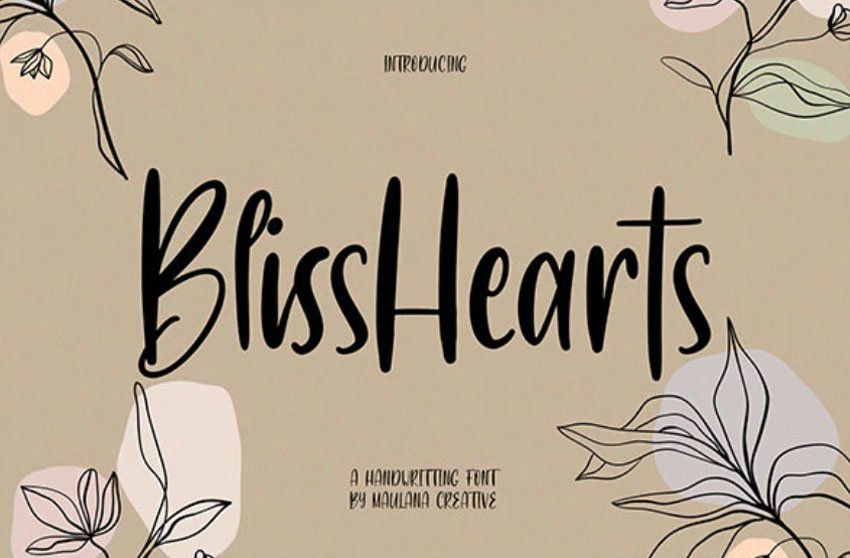 Here's a tall take on a curvy handwriting font. Remember, you can mix and match aesthetics to create something fun and original for your project.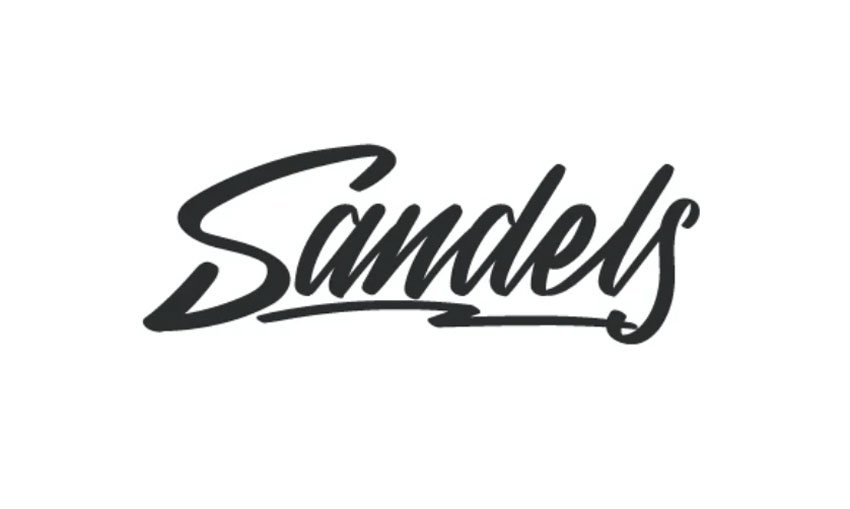 Check out all the movement in this lettering. It almost feels as if it's flying forward, doesn't it? The angle at which you draw your letters really makes a difference.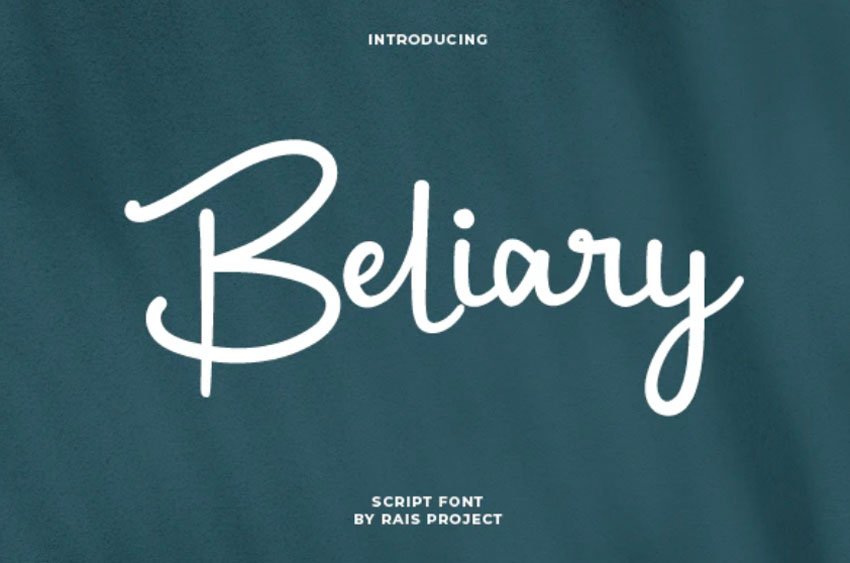 There are so many different ways you could draw script lettering too. You could go super fancy or keep it clean, like this stylish font.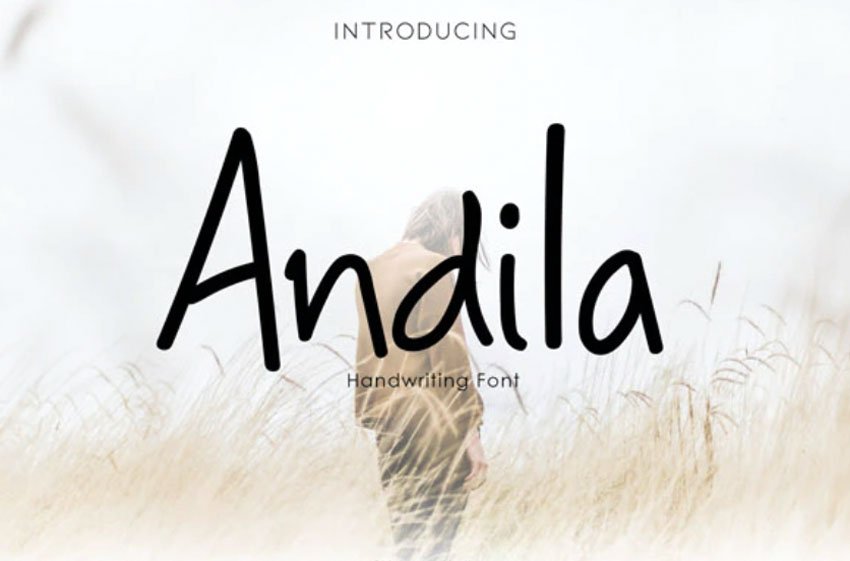 Handwriting can come in so many different styles too. Try out your handwriting and take a look at the writing of others too. There might be aesthetic qualities in both you'd like to try.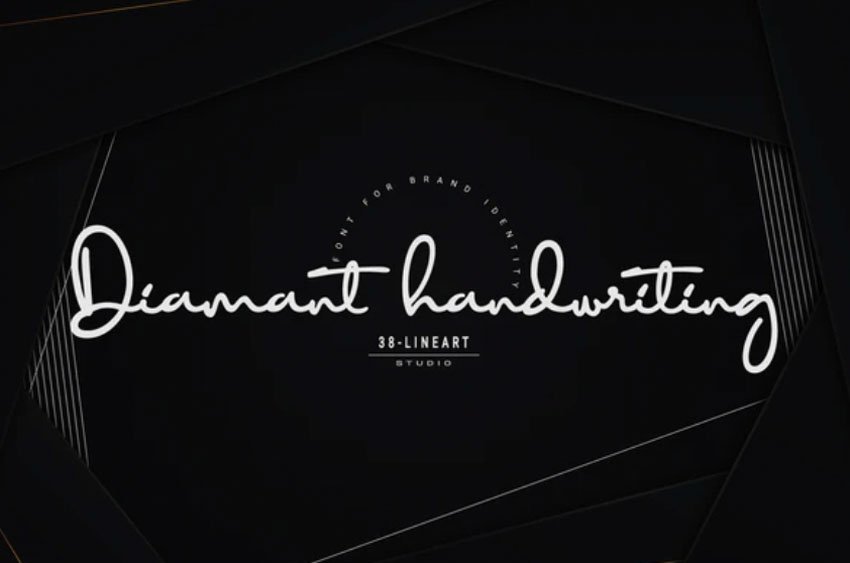 Here's another great example. This font certainly has a visible handwriting influence. It looks just like someone's signature.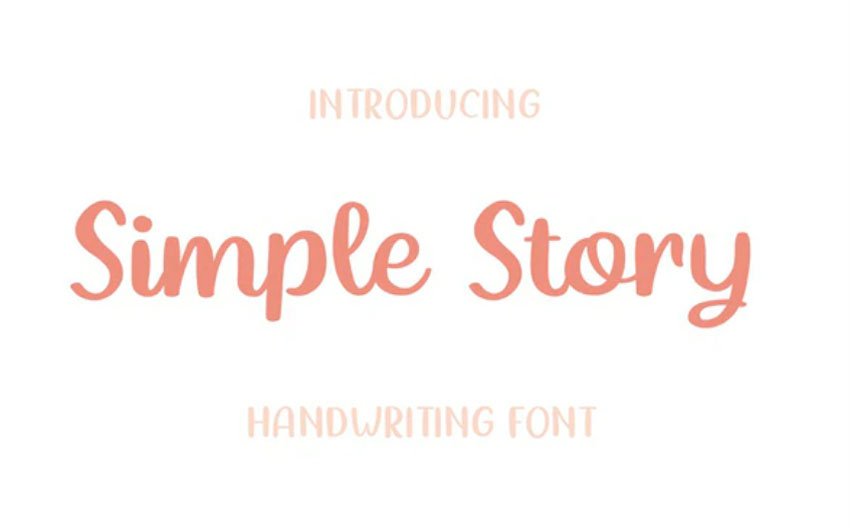 Or you can keep a script more uniform, like this type design. Notice, too, that not every letter necessarily has to connect. You can get creative with that.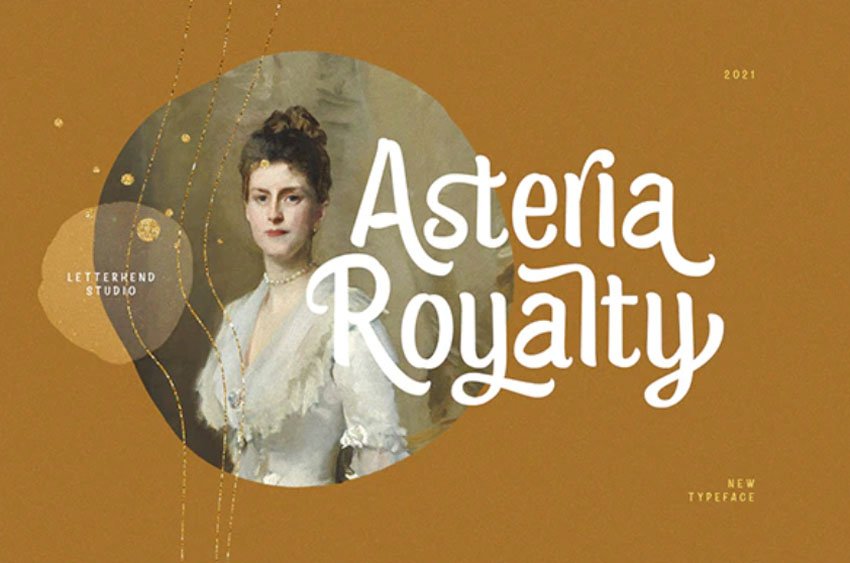 We can take that same look and push it towards a regal aesthetic by adding some decorative strokes and curves. Try adding extras to the ends of your letters.
What Hand-Lettering Project Will You Create?
So, if you're looking for cool fonts to draw, which will you try? Consider starting off with your own easy, cool fonts. Try your handwriting and add a creative twist, for example. Your own handwriting can make the perfect hand-drawn font. It's a good starting point. Or start from an illustrative place and go with a decorative look. There are so many directions you could try.
Remember, you can download thousands of cool writing fonts on Envato Elements, all for one low price. It's an awesome deal if you love fonts.
Or, if you're just looking for one or two cool writing fonts, check out GraphicRiver. It's a great choice if you'd prefer single downloads.
Looking for even more font inspiration? Check out these collections from Envato Tuts+: