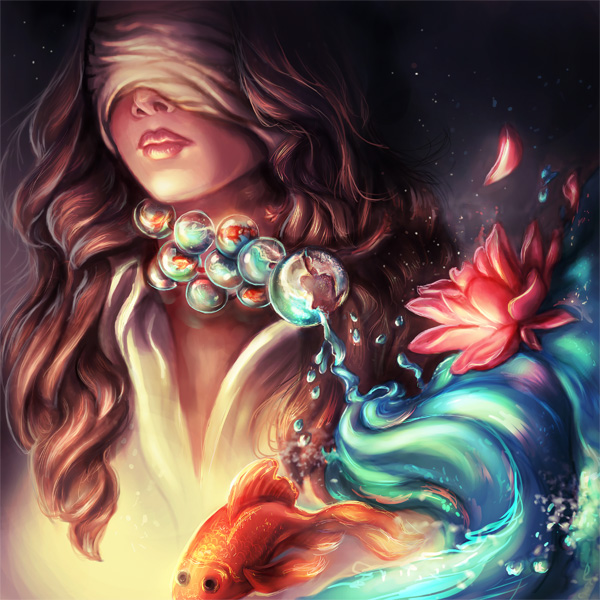 What story would you like to tell the world? Surrealism is a style that allows you to express your feelings and thoughts on the world through your art. 
In our new course, Surreal Digital Painting, you'll learn how to create a symbolic painting inspired by real-life events. 
What You'll Learn
First you'll learn what surrealism is and how it can be applied to your art, and then you'll explore the techniques that many professional artists use to create strong, meaningful works. 
As the course progresses, Envato Tuts+ instructor Melody Nieves will show you how to create your own surrealistic painting from start to finish. Get ready to develop your storytelling potential and learn some great digital painting techniques. 
Here are some free lessons from this course, as a preview of what you can expect:
Concept Development for Surreal Art
What is surrealism? In this video, Melody not only answers this question but also dives right into the concept behind this meaningful surrealistic painting. Learn why it's important to create art that reflects your opinions and how you feel about the world.
Painting Realistically: Using Texture Brushes
How do you paint details realistically? In this video from a later part of the course, you'll learn how to incorporate texture brushes into the painting for an instant realistic effect.
Painting Realistically: Woman, Fish, and Water
There are many details of the painting that still need attention. In this video, you'll see how to bring out the realism in each detail.
Start Learning With a Free Trial
You can take our new course straight away with a free 10-day trial of our monthly subscription. If you decide to continue, it costs just $15 a month, and you'll get access to hundreds of courses, with new ones added every week.
You can also find thousands of royalty-free stock images on Envato Market to use as inspiration for your surreal digital paintings.