For this article in the international artist series we turn to Mexico, featuring six illustrators and designers who create fantastic work, from illustration to lettering to graphic design and more! I asked each artist how their country and culture inspired their work, and they delivered fantastic answers. Enjoy!
Gaby Zermeño

Gaby is an illustrator and background artist for Ánima Estudios. She's based out of Naucalpan de Juarez, Mexico, and you can see her vibrant work in full in her portfolio, or check out a small selection of pieces below.
PPG!

"I think we're influenced by our country by different ways. In my case, I love my country because it is extremely full of culture, and there are a lot of elements, graphics, colors, textures.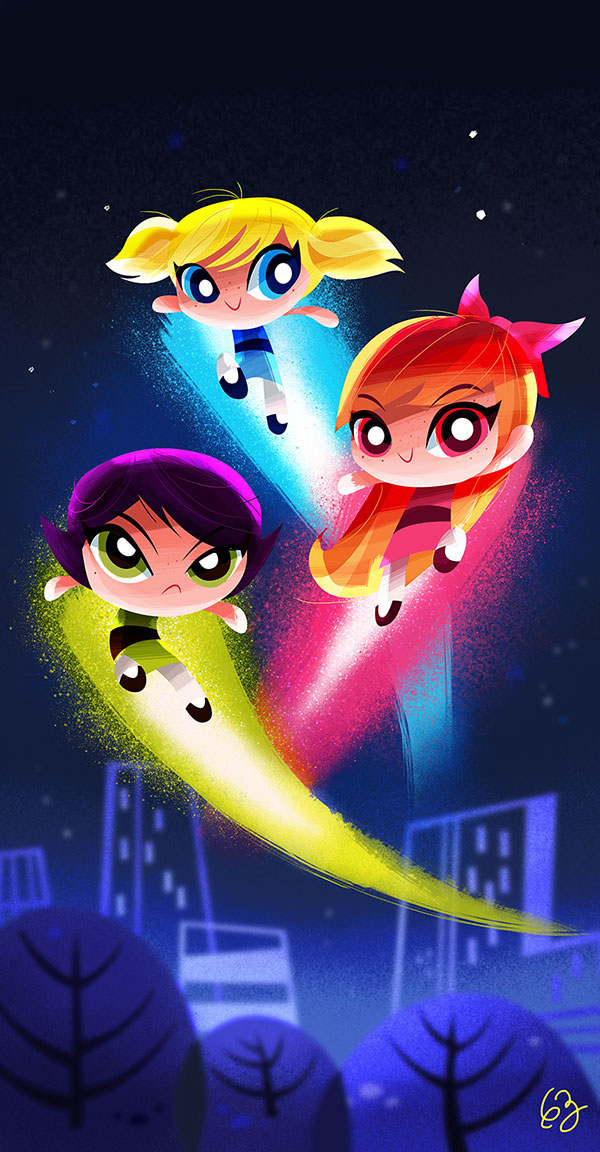 Remember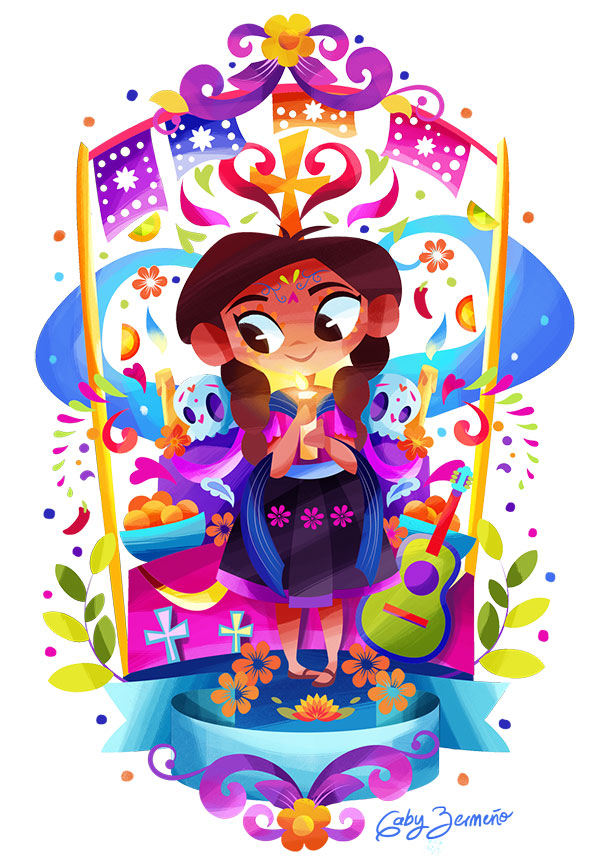 Viva la Vida!

"There's a lot of magic and mysticism around here that I just want to put into my illustrations, maybe not literally, but I'm always looking for something that pushes up and allows me to share a little bit of the magic and richness of Mexico as a signal that indicates where I come from and how happy I am for that."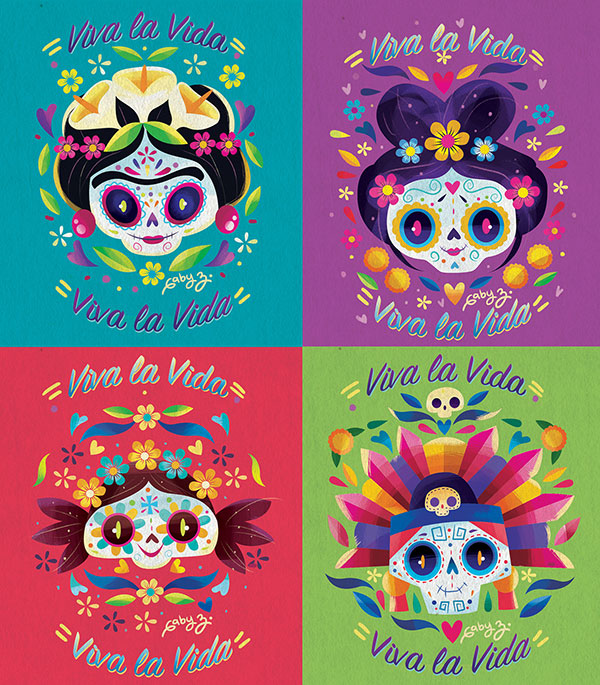 Star Wars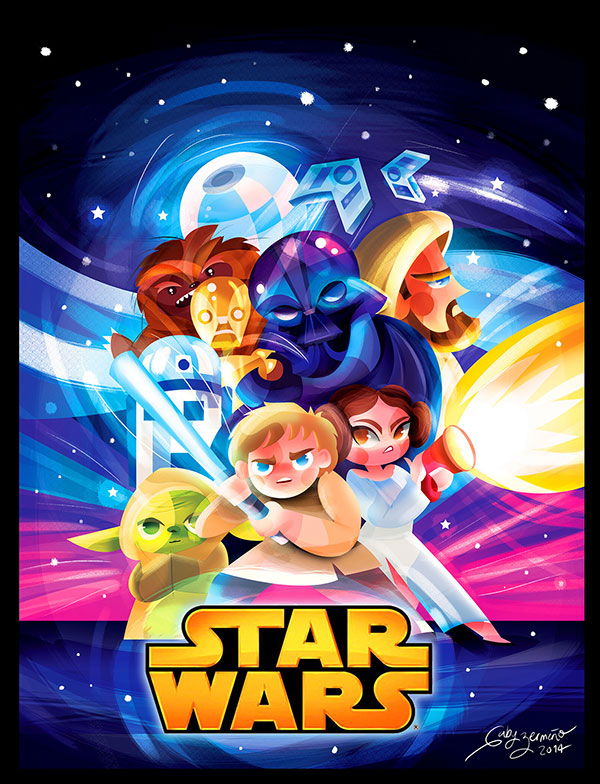 Super Magic Friend
Super Magic Friend is a design studio based out of Mexico City, Mexico. Their clean, trendy aesthetic can be viewed more fully in their portfolio as well as in a small selection of work below!
Minerals natural care™

"What inspired us is building a better country, and we are really aware that people are the main engine of change. It's this ideal that moves us to be a partner and a friend to our clients. We help them to develop their ideas and business; to grow as a society based on friendship and collaboration.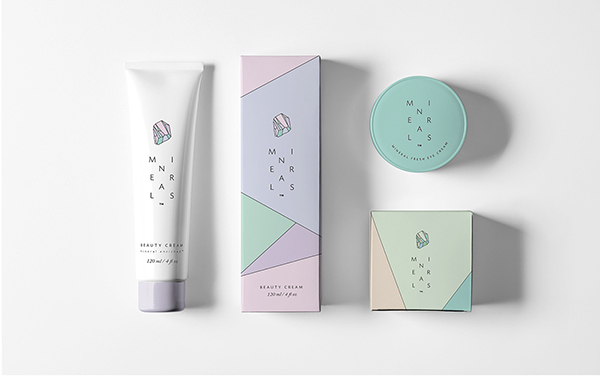 Astronut® Donuts from Outer space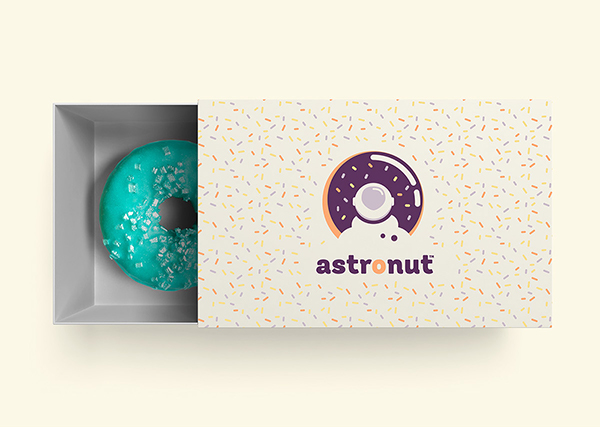 AMPS

"Mexico is an inspiring, magical country. We try to use magic not only in our name but as a method of work. We believe that magic is in everything and suddenly appears, transforming things from ordinary to extraordinary. But don't get us wrong, you have to work hard to find it."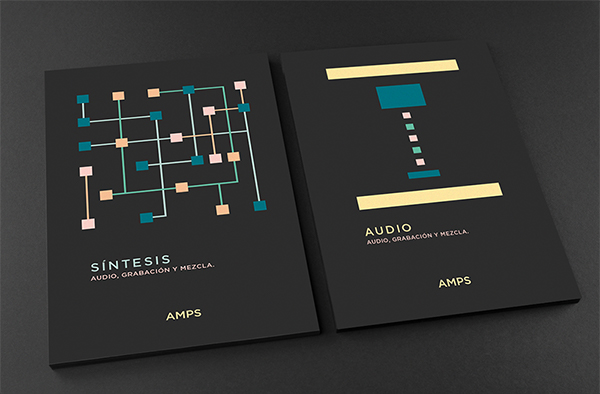 Claro Música & Corona Capital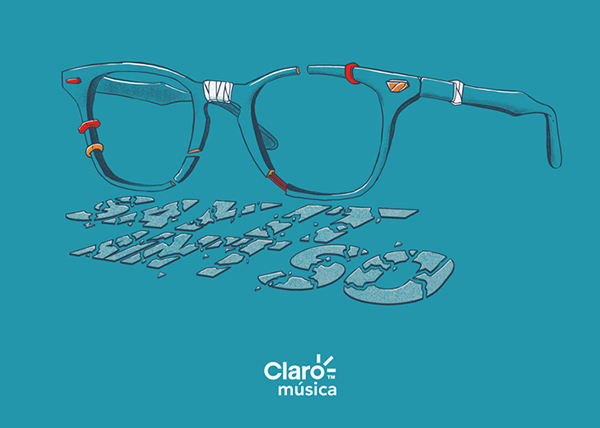 Abraham Lule
Abraham is a graphic designer based out of Queretaro, Mexico, whose elegant and fun illustration and branding projects can be viewed in full in his portfolio. There's also a small selection below.
Gracias a Dios Gin

"As a Mexican designer, I want to give a my design value that breaks the bridges between first world quality and third world standards, just working for my clients here and gave them the good design that they deserve.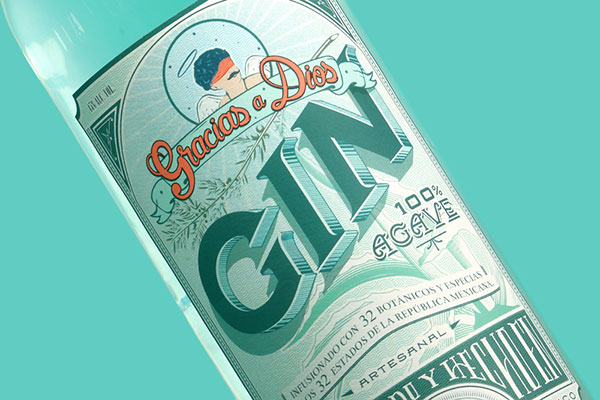 Filestory
"I think my work reflects an instant nostalgia of Mexico in the early XX century, and most of it comes from the influence of my mother and my grandma.
"Mexico has a wide range of trademarks in its folklore. There's a naive, almost blind-knowledge by vernacular artists, which for me represents the pure nature of our people.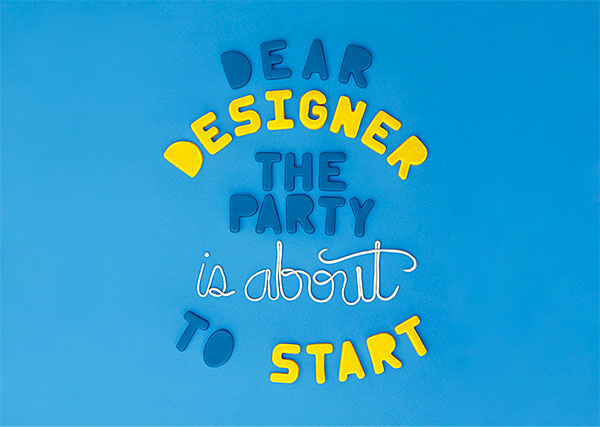 El Cariñito

"Mexico has a wide range of influences nowadays; globalization is taking us away our 'personality'. But what I certainly know, is that our culture is based on traditions, and as long as we conserved them, we will defend our culture.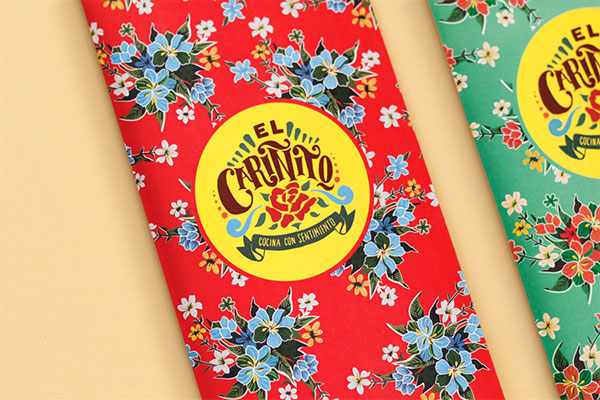 Size by Size

"What influences me the most is the perfect analog process of manufacturing this wide range of pieces, handmade by artisans, that have been educated how to master this craft through the generations: alebrijes, papel picado, piñatas, zarapes, rotulación callejera, figuras de barro, and a long list to follow. We talk about traditions, a kitsch form of elegance, a relaxed refine manner of being festive."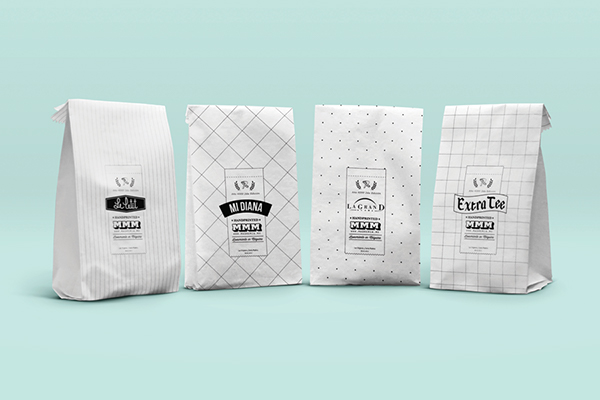 Joeartz Berrelini
Joeartz Berrelini is a designer and illustrator based in Mazatlán, Mexico. His intricate illustrations take cues from pop culture and his own culture, which you can check out in full at his portfolio or in the small selection of pieces below!
Disney is Magic

"My country only influences me slightly in some of the work that I do. It's only when I can express my point of view through my job that I can show that influence.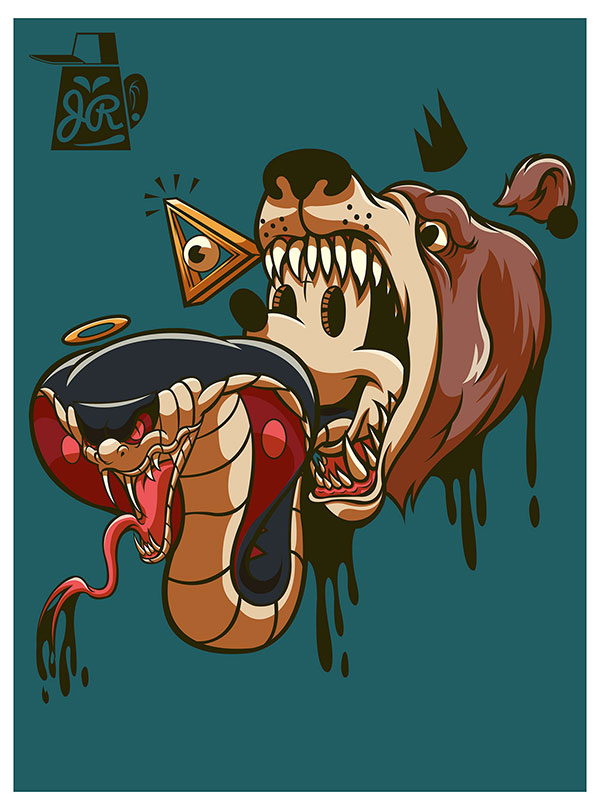 La Catrina

"My culture, on the other hand, influences much of my work. Being Mexican means having many traditions filled with color and flavors. All the time you're under a state of cultural influence. Being Mexican is synonymous with being colorful.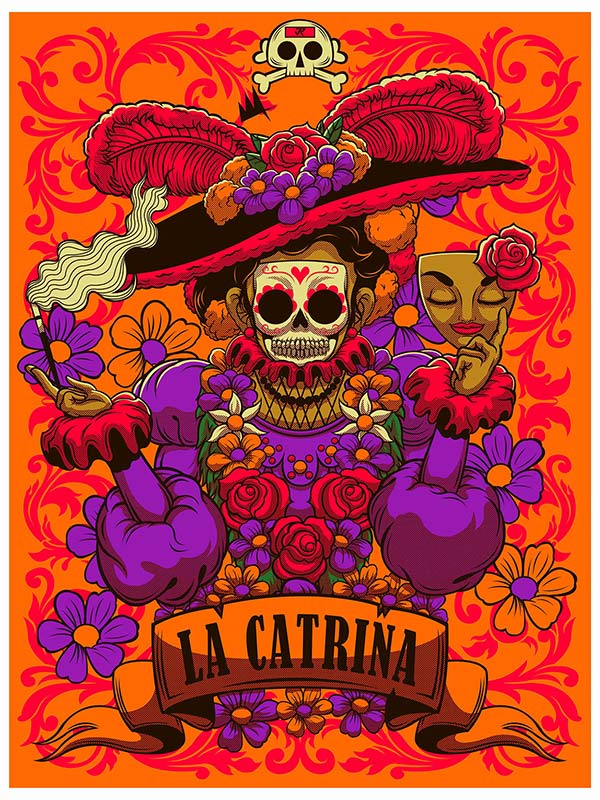 Tattoos for Me

"I've always brought a skull with me since childhood. I started looking at sugar skulls on the Day of the Dead and since have a fascination for colors, skulls, and Mexican motifs. I consider myself a walking skull in the world.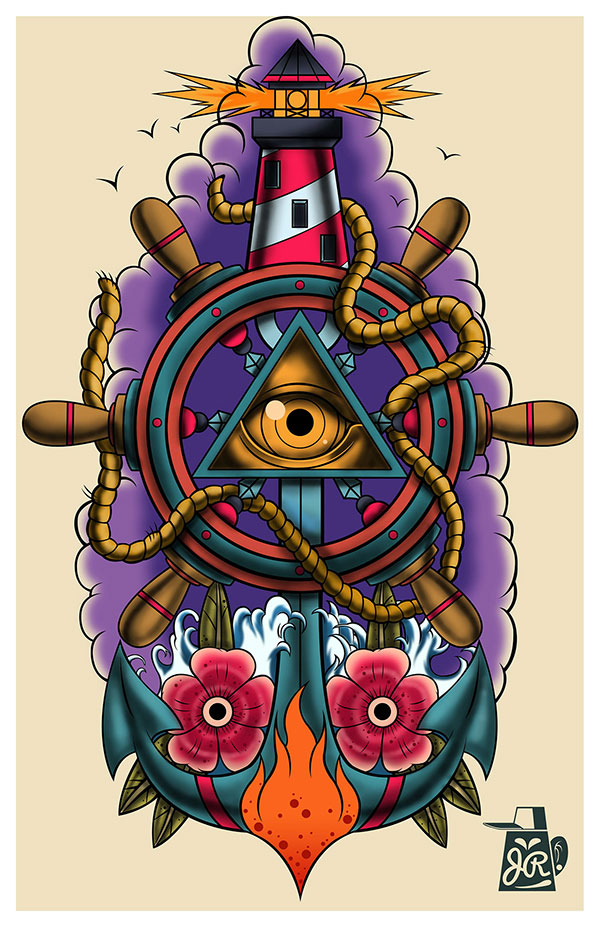 DB Gang by JoeJr

"Ultimately, that's all we are inside: a skull and many bones. So it's important to me to respect that and show my vision of it through impactful colors. I'm 'joejr' the walking skull, and I appreciate the space and attention."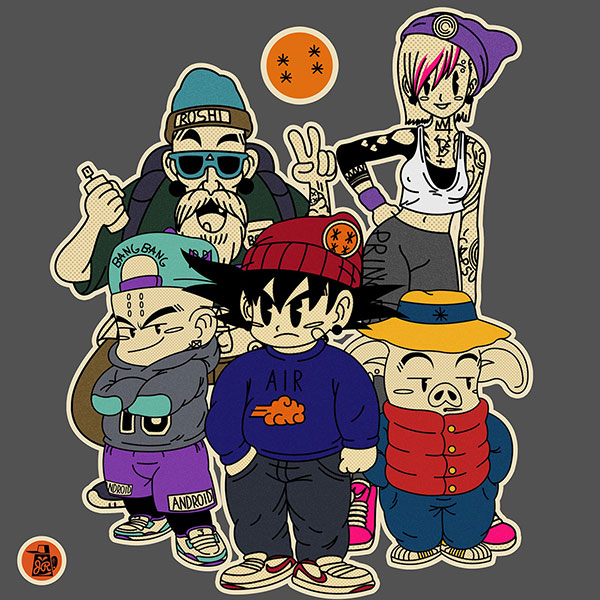 Gemma Román
Gemma is an illustrator and letterer based out of Sinaloa, Mexico. Her work combines elegance with a love of retro design aesthetics, of which you can see more in her full portfolio or in a small selection of works below.
"I've learned a lot from amazing Mexican illustrators who keep inspiring me to do what I do. Also, I think that my city (in contrast to others) is a little behind when we talk about illustration, but now, more people are joining us and that keeps me motivated too.
UNICEF Christmas Card 2014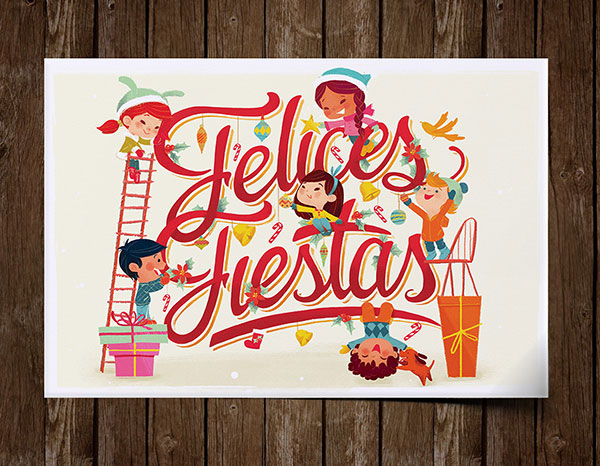 Mobile Vulgaris – Alice in Wonderland 150th anniversary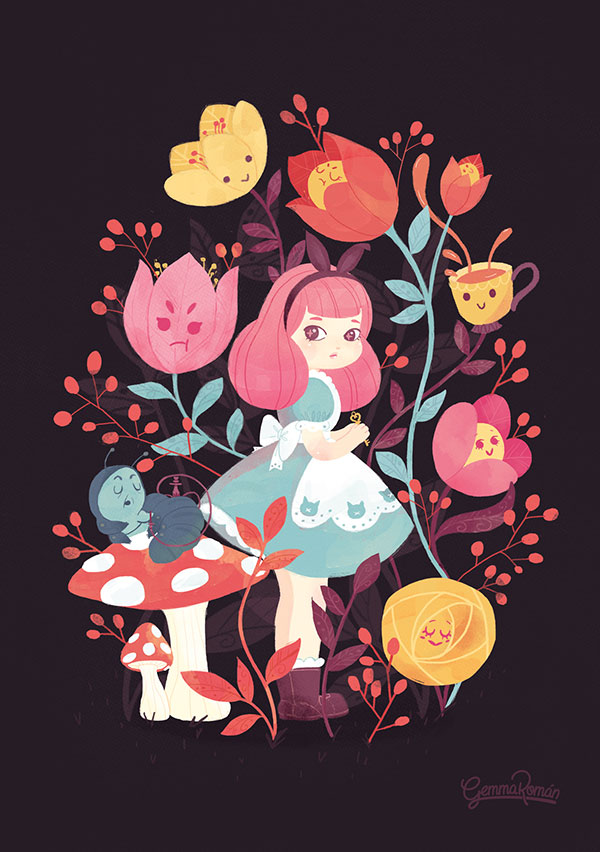 "I love the colors, the shapes and textures of Mexico. Nature has been an important subject for Mexican artists because of the diversity of it in this country, and it's one of the things that is present in a lot of my work."
Redhead Lady and Catfish Postcard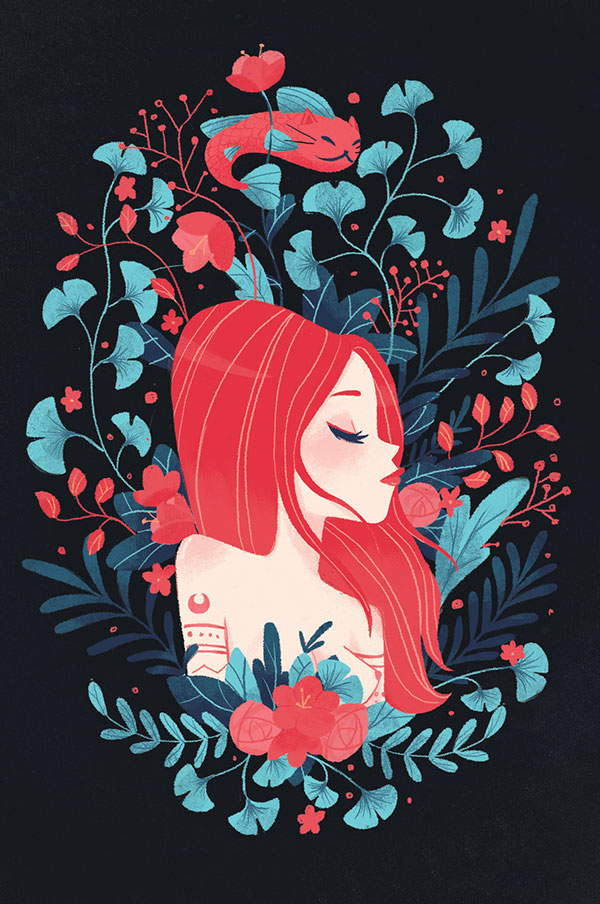 Baltimore Magazine – Steel Magnolia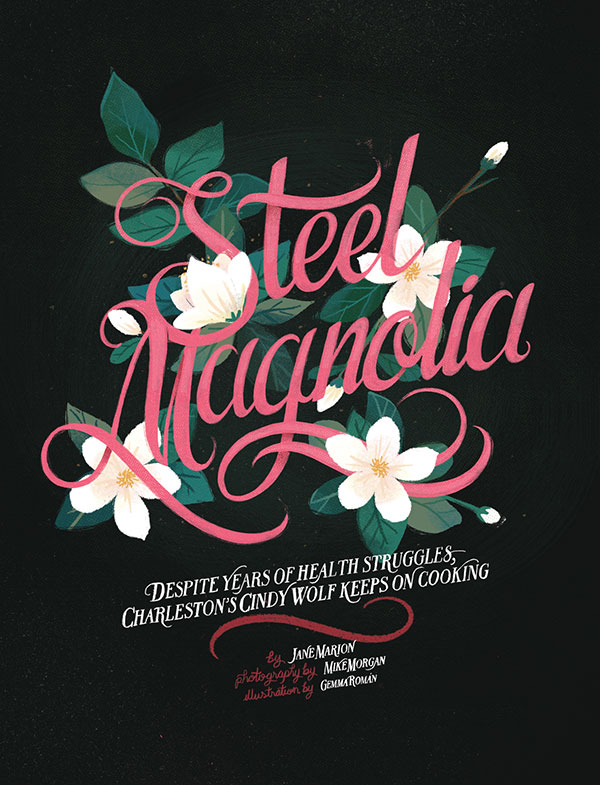 Charringo
Charringo is a graphic designer and illustrator based out of Mexico City, Mexico. His work is filled with color and texture, taking inspiration from pop culture and the world around him. You can see more of his art in his full portfolio as well as a small selection of it below!
VIERNES DE ILUSTRACIÓN

"One of the things that any Mexican can see in their country are the colors around every corner. That's something I think I subconsciously try to capture in my work. I rarely illustrate in black and white, and I'd rather have an illustration full of color which often refers to American pop culture.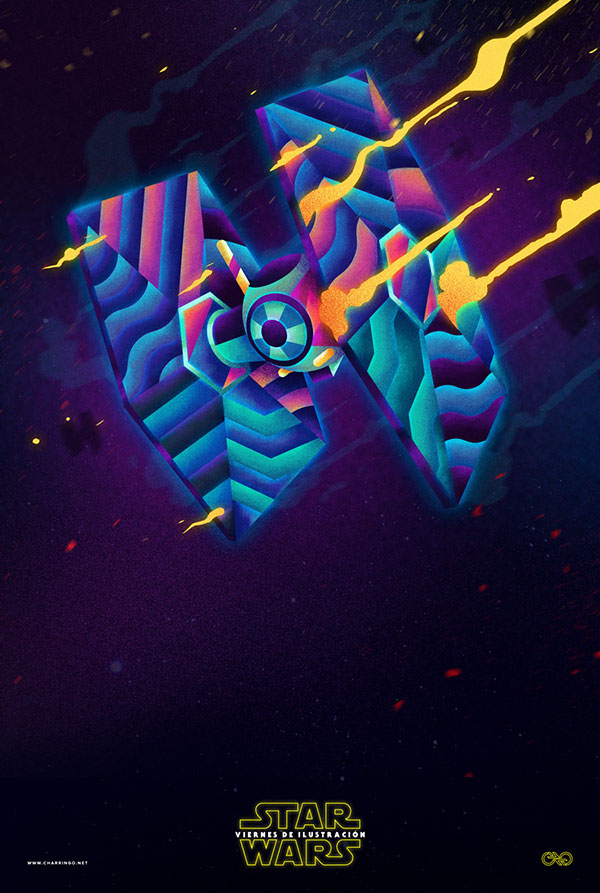 Editorial Illustration
"In my town I'm surrounded by greenery, and from time to time I enjoy going out to the balcony, taking a breath of fresh air, and getting inspired a bit. If that does not work, a good plate of tacos will do the same for me.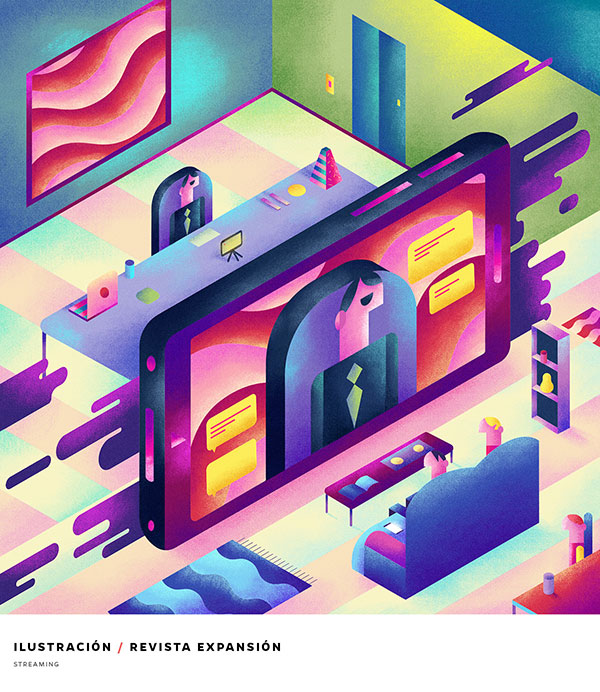 Veinte I Siete

"Some of the artists I admire most are Mexicans such as Raul Urias, Carlos Lerma and Cesar Moreno. That's a lot to say, when just 10 years ago, artwork in Mexico did not have the place it has now. Even today, being an illustrator in Mexico is synonymous to hard work and little pay, a term that has slowly been changing in the minds of society.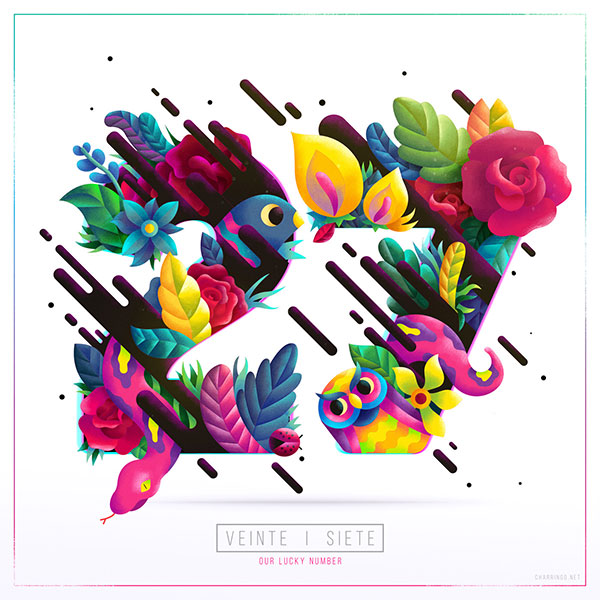 Benny Time

"Step by step, design and illustration have a stronger place in our society. Spaces for enthusiasts have been created, conferences and workshops a few years ago I had never heard of are way more common these days, galleries are devoted to emerging talent, and thanks to social networks the great work in our country is being known more and more."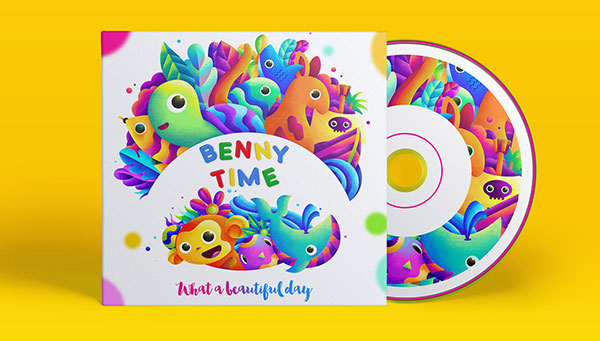 Many thanks to the artists featured above who took time out of their busy lives and work schedules to answer my questions about how their country and culture has influenced them and their work. 
You can check out more of the work in the links below: