For this article in the international artist series we turn to Germany, featuring seven illustrators and designers who create fantastic work from digital paintings to textile design and more! I asked each artist how their country and culture inspired their work, and they delivered fantastic answers. Enjoy!
Cloudy Thurstag
Cloudy is an illustrator and designer in Berlin, Germany. Her work, which you can check out in her portfolio, is wonderfully stylized in muted tones and excellently designed. Check out a selection of it below!
Let it Be

"I guess where we're born will unconsciously influence creativity. Other countries always seem to be more interesting than our own, but with the world being so connected through the internet, you can be influenced by other nationalities, stories, music, photos, art, news, etc…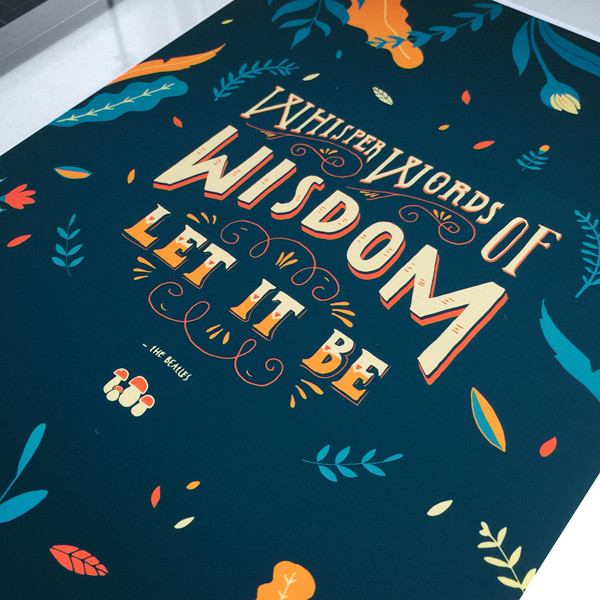 The Royal Tenenbaums

"It is my city rather than my country that influences my work. Berlin is a melting pot of nationalities and cultures. It's the big range of variety that keeps influencing my whimsical and urban work. It's the smells, sounds, places, landscape, and, of course, the faces I see every day [that influences me].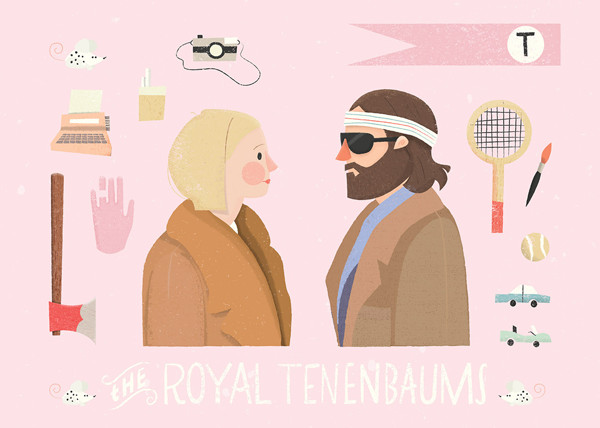 A Morning Without Coffee
"Where we come from is not everything that makes us who we are. Rather, it's what we absorb through ever day interactions in social networks, the ideas passed on to us, and the landscapes in our dreams."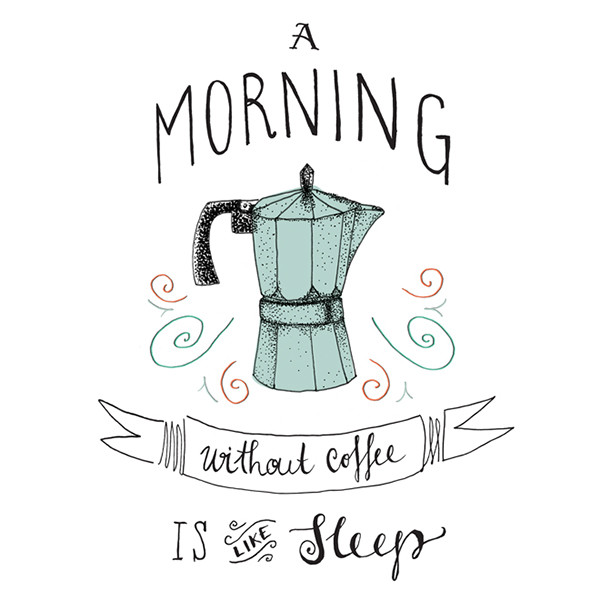 Tom HRVB
Tom is an illustrator and street artist in Berlin, Germany. His work, which you can see more of in his portfolio, is so fun and humorous. I've selected a few pieces to share with you below.
Jungle Fever
"The influence of my country and its culture on my work becomes visible at a second glance. So, when developing characters, I consistently become addicted to a composition seeking order and harmony. In the end, the seemingly confused chaos is an elaborate system of shapes and colors, down to the last detail.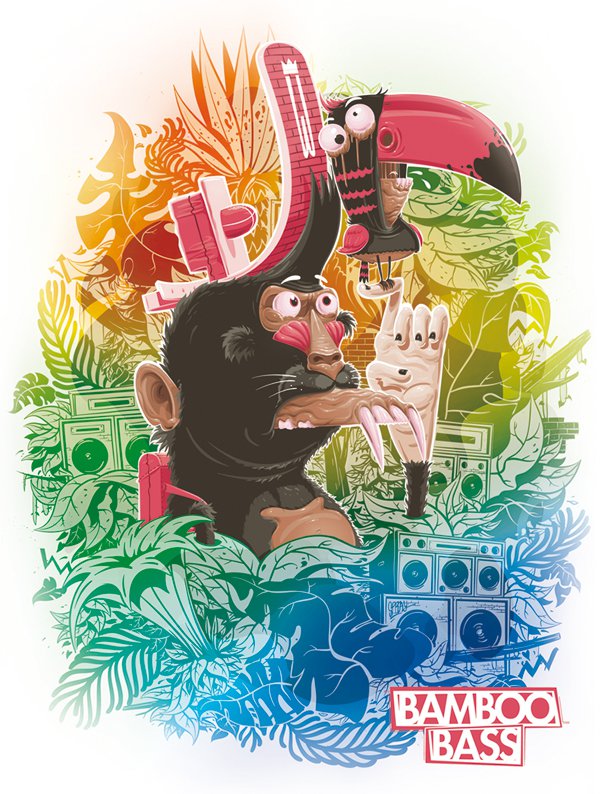 Spray, Spray, Spray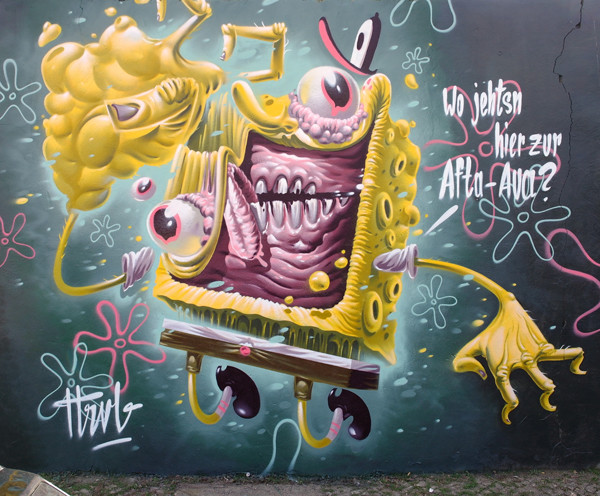 "Dental Demolition" Selected Walls

"The patience and cleanliness with which I accomplish my work are likely as a result of cultural influence. My colorful and odd compositions are rather contradictory to how I think of Germany. However, when implementing my ideas, stereotypes like order, cleanliness, and discipline become efficient in my work."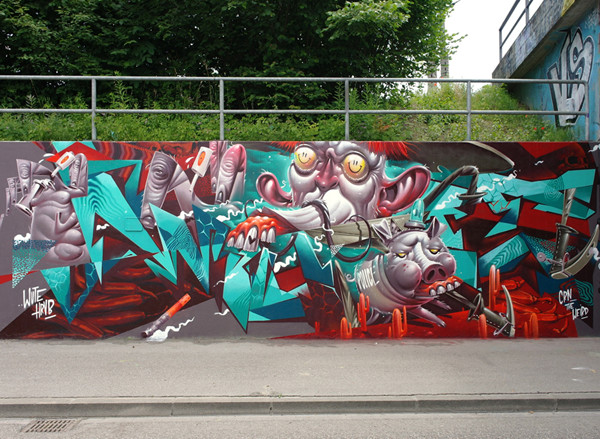 Elena Belokrinitski
Elena is a Russian-born textile designer and illustrator who moved to Berlin, Germany, last year. Her work, which you can check out in her portfolio, is vibrant and fun. Check out a small selection of it below!
Just Rhyse

"I am Russian-born, lived most of my life in Israel, and moved to Berlin only a year ago.  The move allowed me to finally take a courageous step of leaving my day job ( as a swimwear designer) and working for myself. Berlin is very good for freelancing, I think."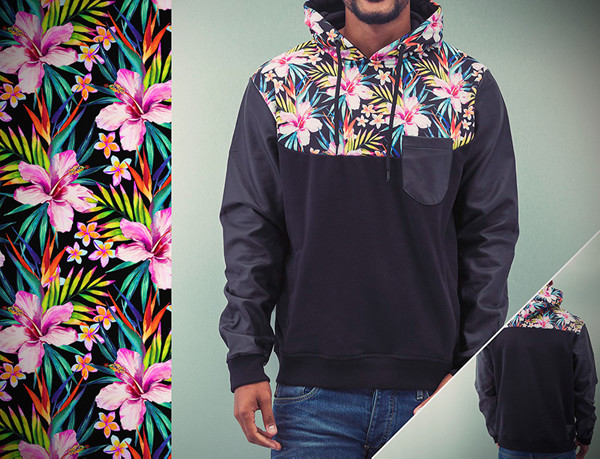 Paisleys
"You are in the middle of Europe and able to travel all around for shows and fairs. You have plenty of materials, inspirations, museums, a beautiful climate with very intense seasons, and generally a very relaxed atmosphere; it's easy to work by yourself here."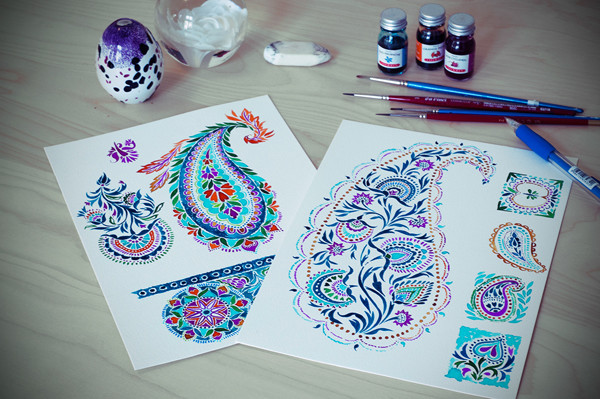 Tea House, Chinoiserie-Style Textile Design
"Because I am not German, but Russian and Israeli, most of my influence is drawn from those two. I am very disciplined and a hard worker, as a true Russian, and always finding alternative solutions for problem, as a typical Israeli. And Berlin gives a sense of a relaxed artistic atmosphere. It's much easier to be a freelancer here than in Israel, I think. 
"To sum it up, if you want to try freelancing as an independent artist or designer, Berlin is definitely the place to be. Plenty of galleries, events, and mixed culture allows you to blend in easily, and live and work creatively."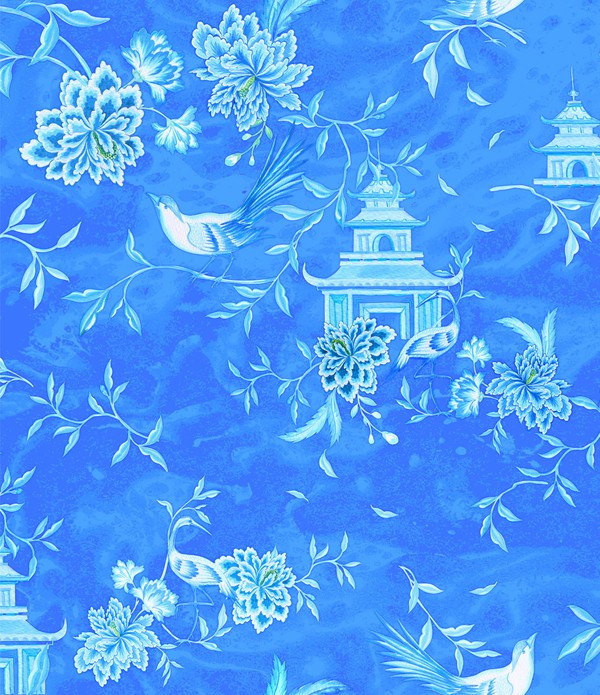 Barbara Dziadosz
Barbara is a Polish-born resident of Hamburg, Germany. Her work, which you can check out in her portfolio, takes on the look of vintage print-making with a whimsical style you're sure to enjoy. Check out a small selection below!
Fruity Patterns
"Germany is a country with a long and partly disturbing history, but also a country of immigration and hospitality. My family moved to Germany a long time ago and this has definitely influenced my point of view on a lot of things.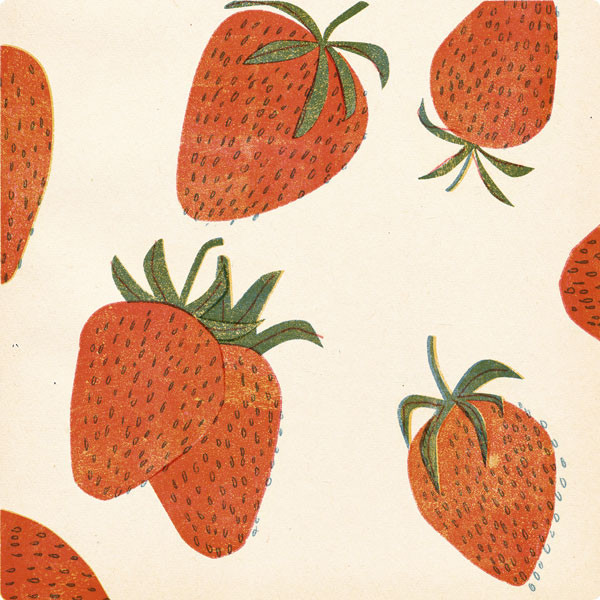 Illustrations November '15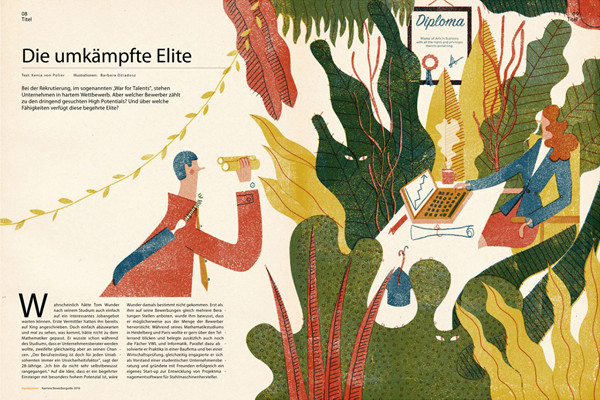 Illustrations February '15

"Talking creatively I see no boundaries between countries. Especially with the internet it's fascinating to see what kind of illustrations have been created these days."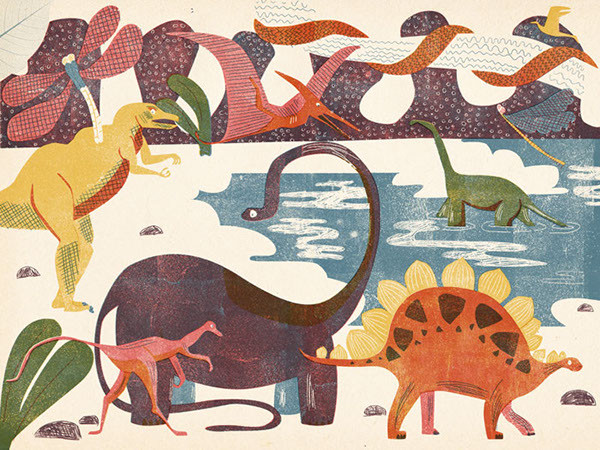 Santi Zoraidez

Santi is an Argentinian-born art director and designer living and working in Berlin, Germany. His work, which you can check out in his portfolio, is imaginative and makes such great use of texture, giving viewers a sense of tangibility with rendered work. Below you can check out a small selection of his work.
Android
"Before I moved to Germany in 2015 I lived in Copenhagen for two years. I think this is a great plus for my work. My artwork feels wild and colorful, with things I assume I kept from my home country, and also simple and bold.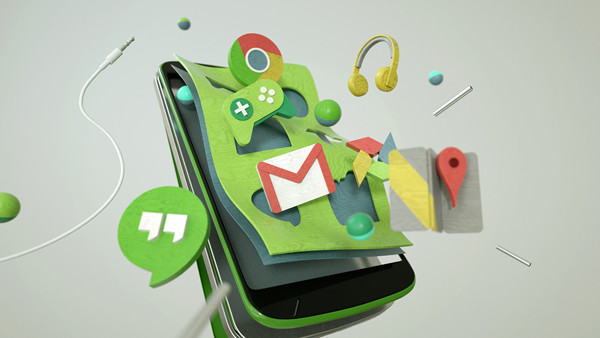 Revolution Department
"I have always loved the design in Europe. Not just graphic design but also industrial and interior design and the way they use materials, color and typography.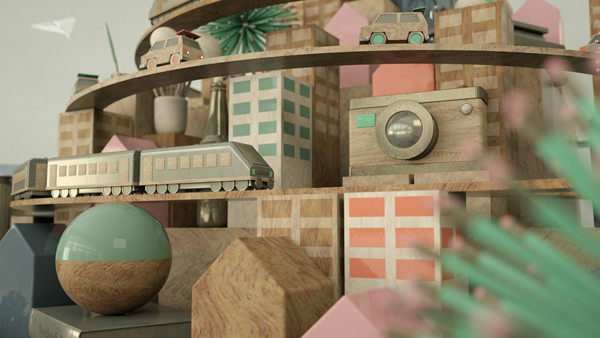 Berlin!
"Berlin is full of art and inspiration. Here are some of the best studios in the world with strong personalities and style. I'm lucky to here now and have this city influence my work!"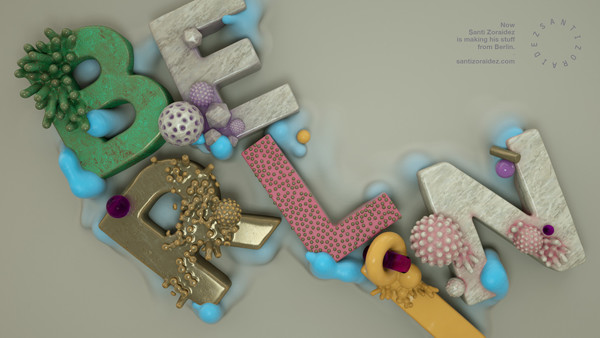 Marie Beschorner
Maria, aka Company of Wolves, is a freelance illustrator in Bielefeld, Germany. Her work, which you can check out in her portfolio, transports viewers into some of the sweetest scenes of nature. View a few selections of her work below!
A Tale of Crows and Foxes

"I never really thought a lot about my country when I was thinking about my art, but I just realized that there are things about Germany and its culture which actually have a strong impact on what I am doing.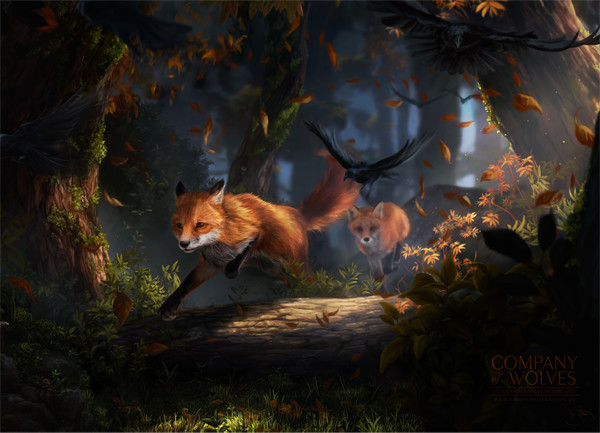 Alexander Trout's Amazing Adventure

"On a cultural level there is this rich tradition of storytelling. There are the Grimms' Fairy tales for example, which are full with deep forests and enchanted beasts. Fairy tales are definitely a source of inspiration for my art and I believe that the tales which surrounded me during my childhood shaped my interest in this subject a lot.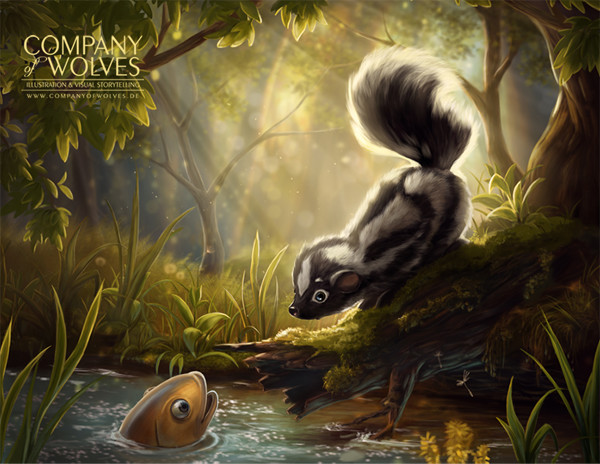 Spring Is Coming!
"I also think that Germany offers a lot of beautiful and diverse landscapes. The Alps with their majestic mountains, the Black Forest, the coasts of the North Sea and the Baltic Sea, or the open, low growing vegetation of the Heathlands, for example. 
"Nature is my overall topic and I doubt that I would have gotten such a deep connection to it without the appreciation of the nature surrounding me in this country."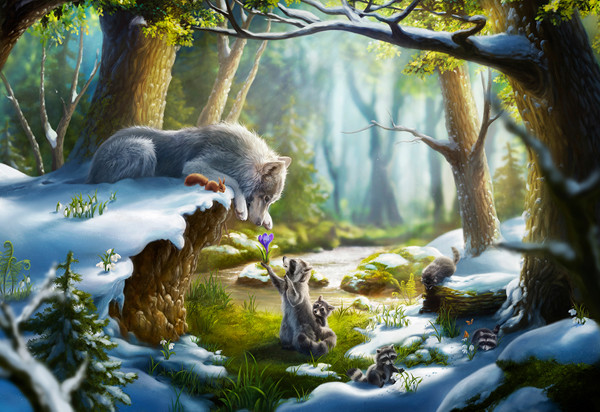 Lara Paulussen
Lara is an illustration student in Hamburg, Germany. Her work, which you can check out in her portfolio, is fantastically textured and stylized, playing on fairy tale styles perfect for illustrated print work and more. You can enjoy a small selection of her work below!
Der Brauch im Remix

"My country has only an indirect kind of influence. My illustrations are very much influenced by what I see in daily life.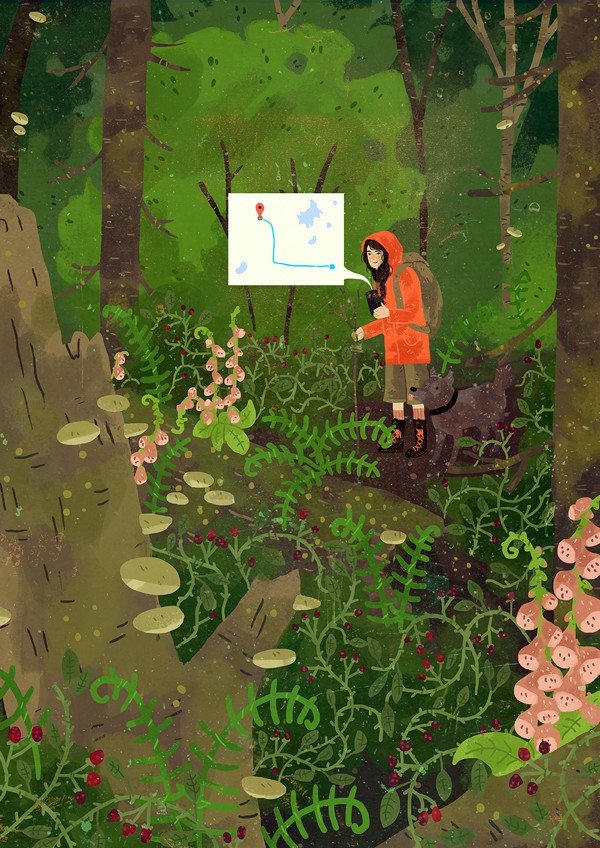 Reise Durch Deutschland
"The landscapes, the plants, the people, the weather…If I would've grown up somewhere else the things I would've seen would have been different and therefore also my work.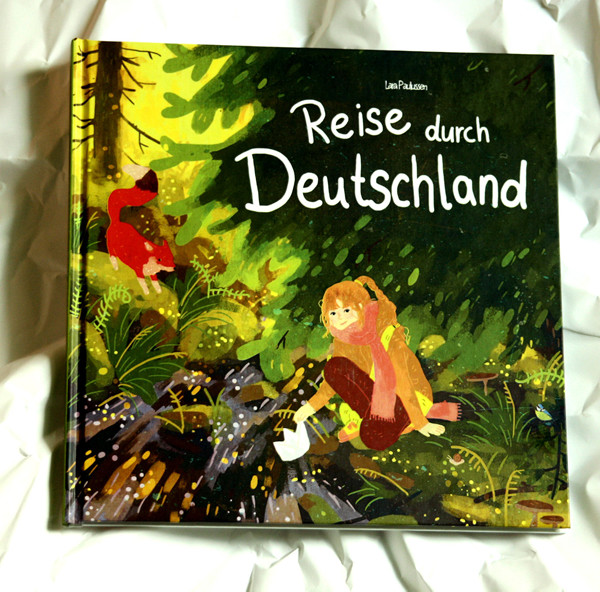 Fairy Tales & Mythology
"I think my work has been kind of influenced by German fairy tales. I really loved to read those as a child and always try to create a bit of a fairy tale-like atmosphere on my pictures."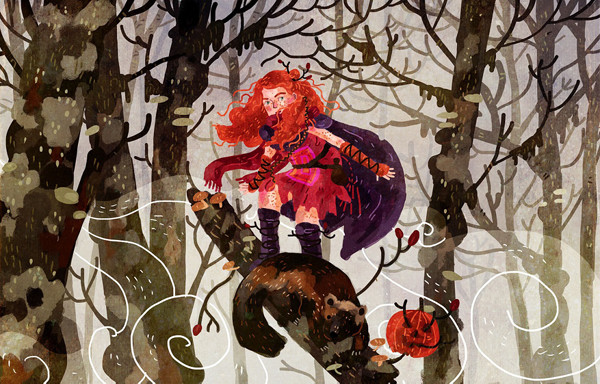 Many thanks to the wonderful artists featured above. You can follow them further around the web at the links below: