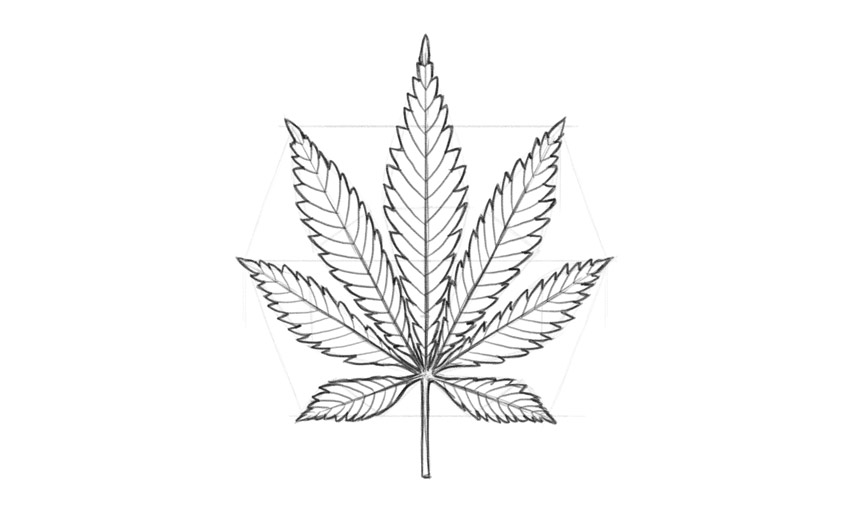 If you need a pot leaf design to create a marijuana leaf logo, or if you simply want to learn how to draw a weed leaf, in this tutorial I'll show you how to draw a pot leaf step by step. But if you need a marijuana logo ASAP, scroll down to find a quick and easy marijuana logo maker!
What You Will Need
Any drawing tool will suffice! But here's what I recommend:
HB pencil for sketching
Ink liner or a soft pencil for final lines
What You Will Learn in This Pot Leaf Tutorial
How to draw a marijuana leaf
What does a pot leaf look like?
How many leaves does a pot leaf have?
How to create a step-by-step pot leaf drawing to use for a marijuana logo
Follow along with us over on our Envato Tuts+ YouTube channel:
1.

How to Draw a Pot Leaf Step by Step
Step 1

Draw a vertical line.

Step 2

Cut it in half, and then cut the upper half again.

Step 3

Draw a horizontal line across the upper mark. Step 4

Draw a line from the bottom tip of the first line towards the horizontal line, at a 30-degree angle. Step 5

Divide the lower half into thirds. Step 6

Draw a horizontal line across the first mark. Step 7

Add some length to the original line—slightly less than one third its half. Step 8

Then draw a horizontal line across it. Step 9

Move to the uppermost horizontal line. Connect it with the one below, drawing lines at about 20-degree angles. Step 10

Do the same with the second line, this time drawing your lines inward. Step 11

Connect the original lower tip of the first line with the corners you've just sketched. Step 12

Draw a short horizontal line across the first half mark. Then draw similar lines across each of the "rays", angling them towards the center. There should be seven of them—the usual number of leaves in a marijuana leaf. Step 13

Connect these lines, creating the basic outline of the leaves.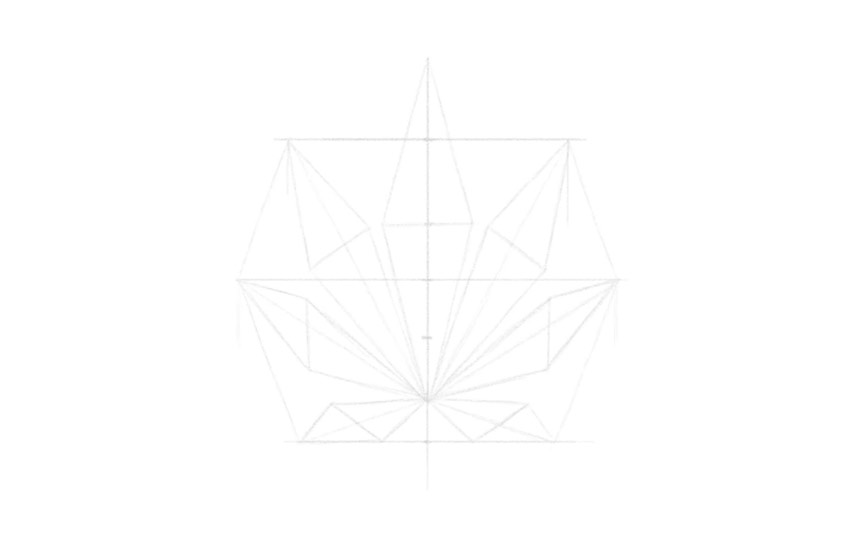 Step 14

Round the upper half of each leaf.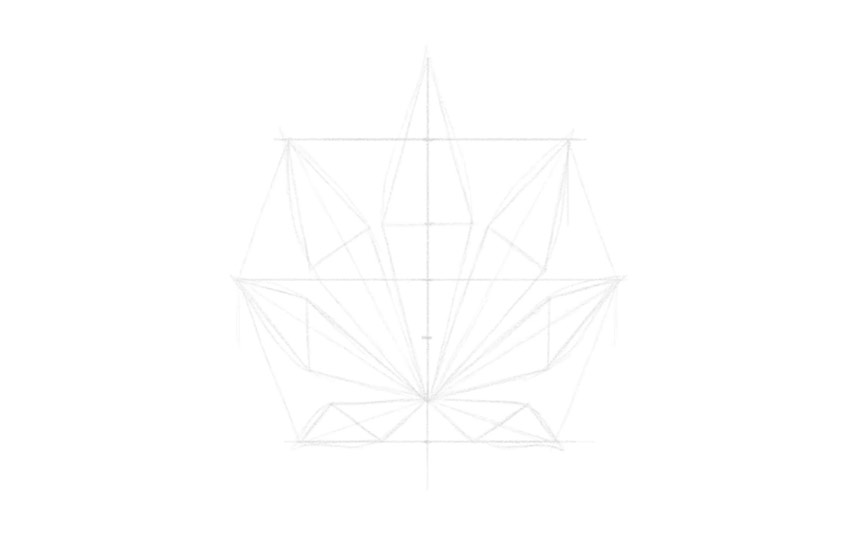 2.

How to Finish a Simple Pot Leaf Drawing
Step 1

Draw curved rays on both sides of the stem of the central leaf. It should have a fishbone pattern.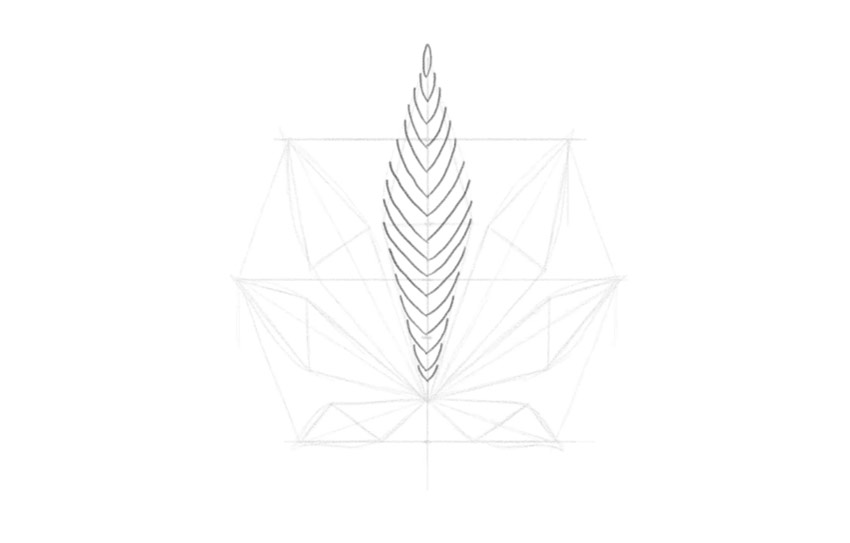 Step 2

Connect these rays in their upper part to finish the outline of the leaf.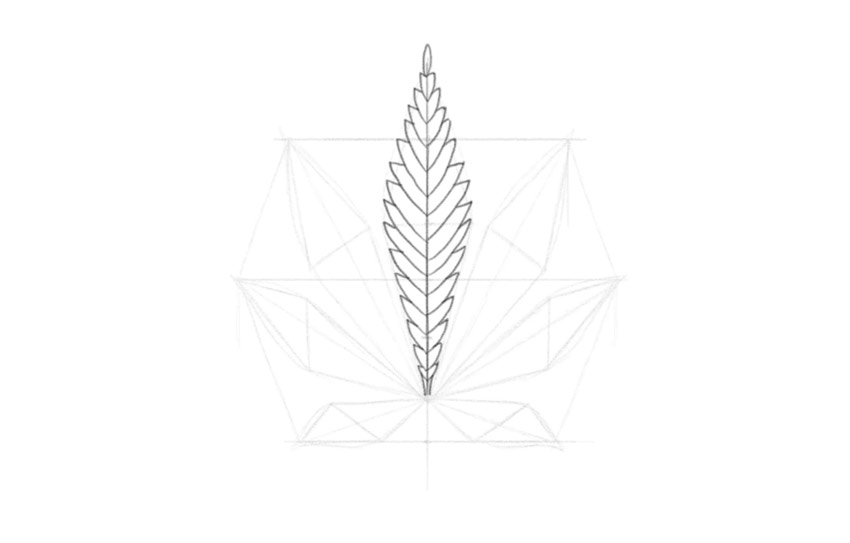 Step 3

Do the same with all the other leaves to create a pot leaf outline. When you're done, outline the main stem as well.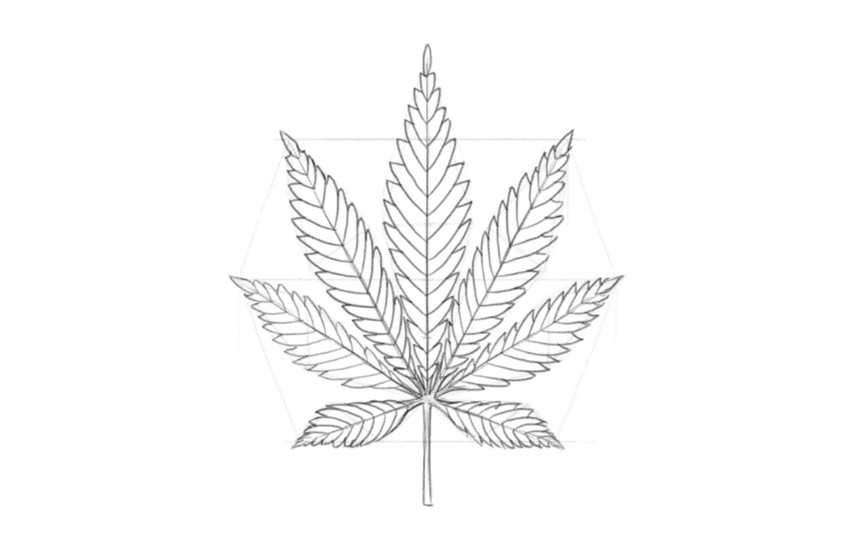 Step 4

Finally, accentuate the outer edge of the leaf to give a final look to the pot leaf image.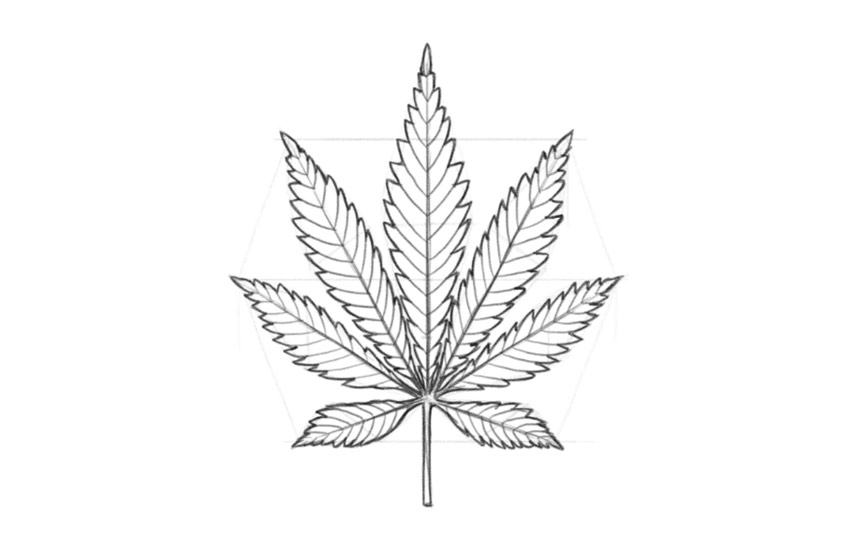 Good Job!
Now you know how to draw a weed leaf! And if you want to create a marijuana leaf logo, scroll down for the promised marijuana logo maker.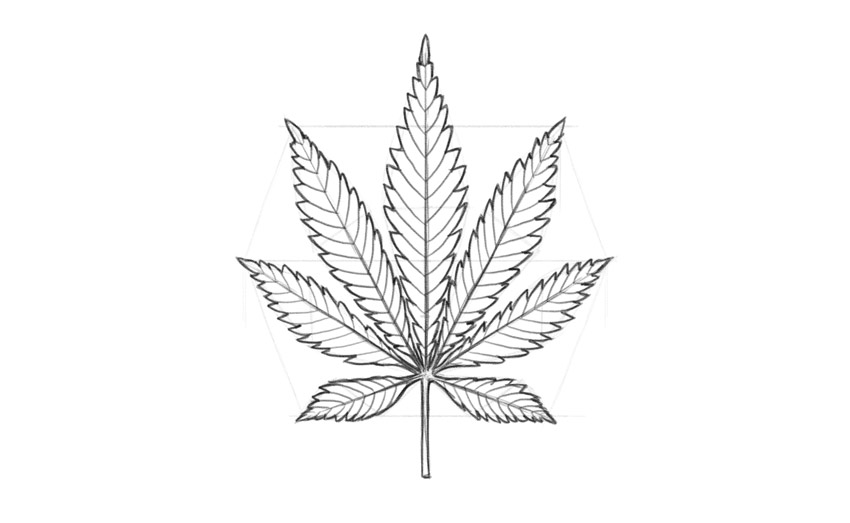 Here you can learn how to use Placeit's marijuana logo maker, and you'll find plenty of useful resources here as well: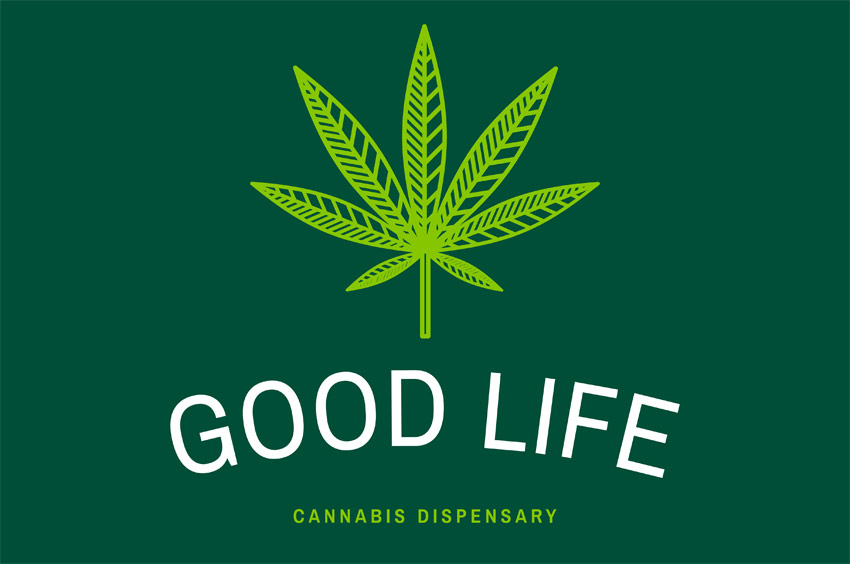 If you need a marijuana logo with a classic pot leaf design, this one will be a good fit. Change the colors, font, and even the shape of the leaf to create the logo you need!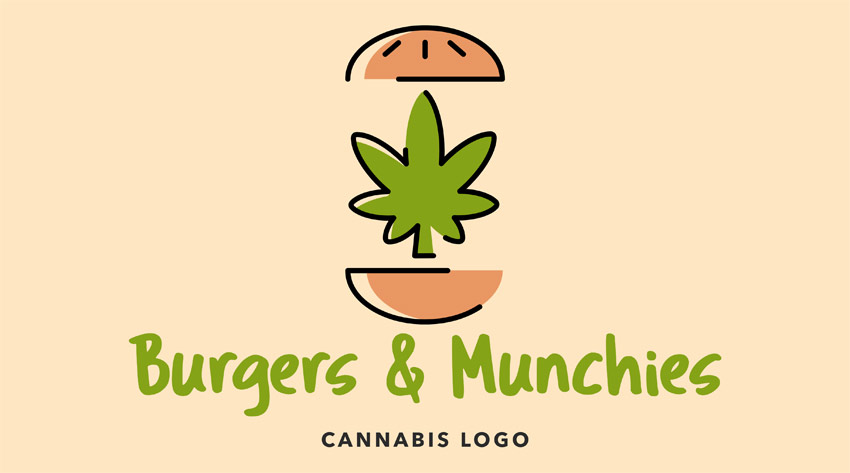 If you want something more specific, with a less serious character, try this design. There are plenty of graphics you can use to present your cannabis-based product, like tea, oil, or cookies.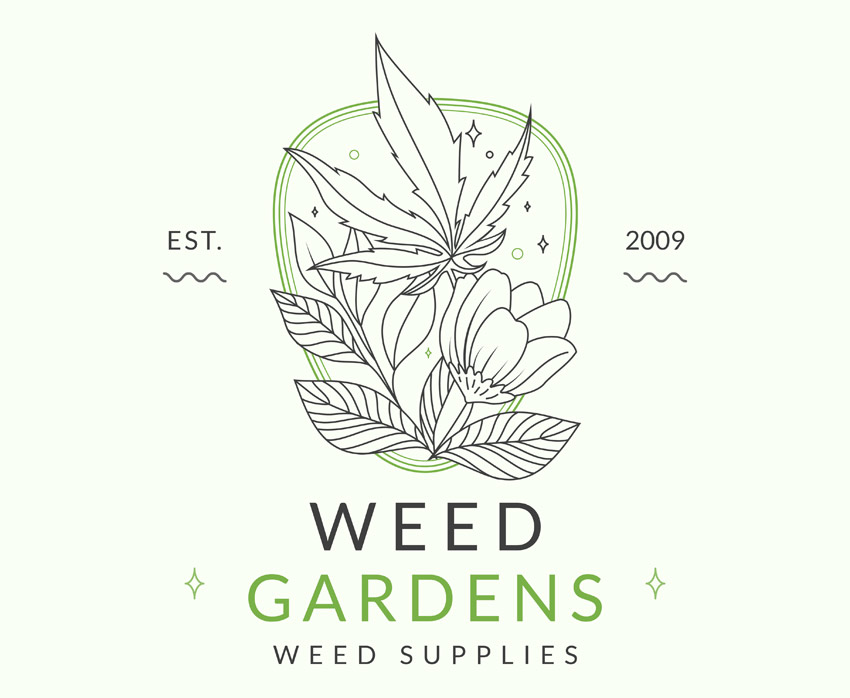 Need something more artistic and unique? This design is not only clean and eye-catching, but it also comes with a whole list of graphics in the same style that you can use to customize your marijuana logo.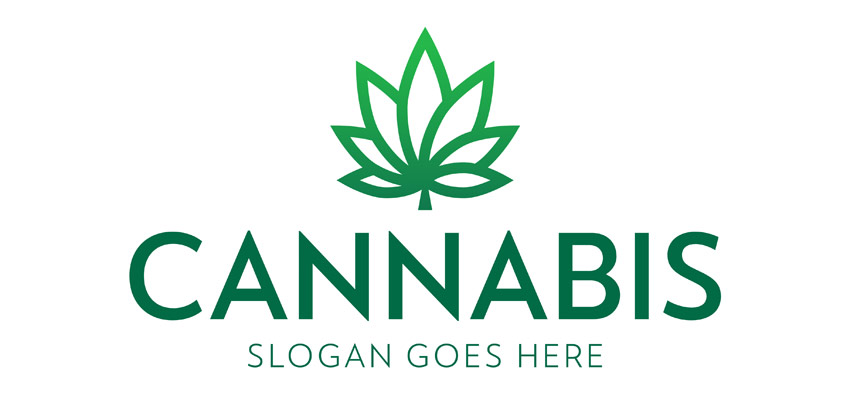 This logo looks very modern—the leaf is simplified, and yet it's instantly recognizable. It will fit a variety of products, especially ones that need this professional style of presentation.

Here's another option for a more serious logo. It's clean, minimalistic, with a very appealing aesthetic. You can also replace the pot leaf graphic with something more abstract and related to medicine.
More Nature-Related Tutorials
If you're interested in nature-related tutorials, we have some you may enjoy: