Elementor is a powerful website builder plugin that anyone can use to build attractive, responsive websites without writing a single line of code. There's a reason why the free Elementor plugin has over 5 million active installations and an average 4.5-star rating. 
Like many freemium WordPress plugins, you can get by with the free version of Elementor. That said, should you be satisfied with getting by? What's more, do you know what you're missing by not upgrading to Elementor Pro?
It's easy to write off the premium plugin as strictly a professional web designer's tool. However, if you were to compare Elementor vs. Elementor Pro, you'd see that the majority of WordPress users stand to gain a lot from the Elementor upgrade. 
Elementor Template Kits on Envato Elements
Before we dive in, don't forget that you can download unlimited Template Kits for Elementor with your Envato Elements subscription, to use with your WordPress website. Envato Elements also gives you access to thousands of other creative assets, like stock photos, graphics, video templates, audio, Photoshop actions, you name it!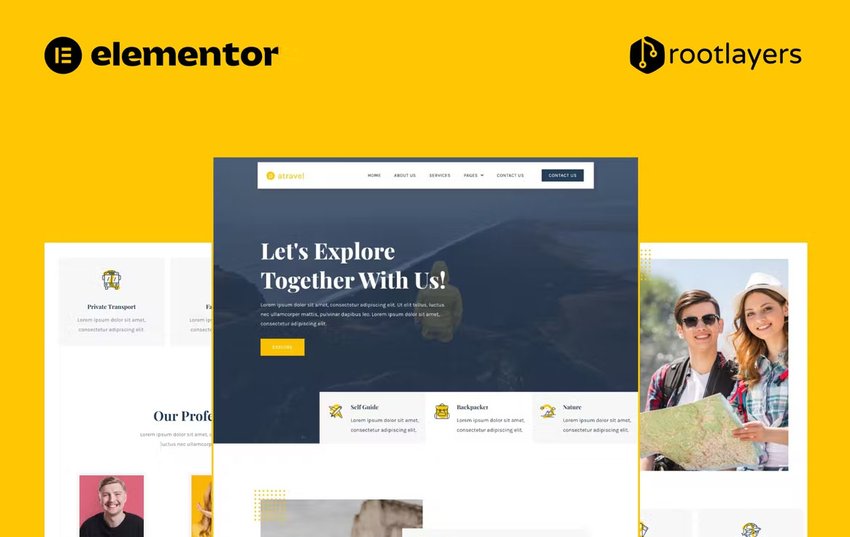 With that out of the way, let's look at the many benefits you'll reap by upgrading to Elementor Pro!
10 Reasons to Upgrade to Elementor Pro
No one ever buys a piece of software without first asking, "What's in it for me?". When you first step inside of Elementor Pro, it might seem like nothing much has changed. The reality is that you've now opened up a whole new way of designing websites–and more effective ones at that.
Here are 10 reasons why the Elementor upgrade is a smart move for WordPress users:
1. Shorten Web Development Time with Hundreds of Templates
One of the reasons WordPress users buy premium WordPress themes is because they come with ready-made demos out of the box. While that can be useful for laying down the core pages and layout of a website, there's always customization that needs to be done.
Elementor's visual editor makes customization easy. Elementor Pro's page and section templates take customization to a whole new level.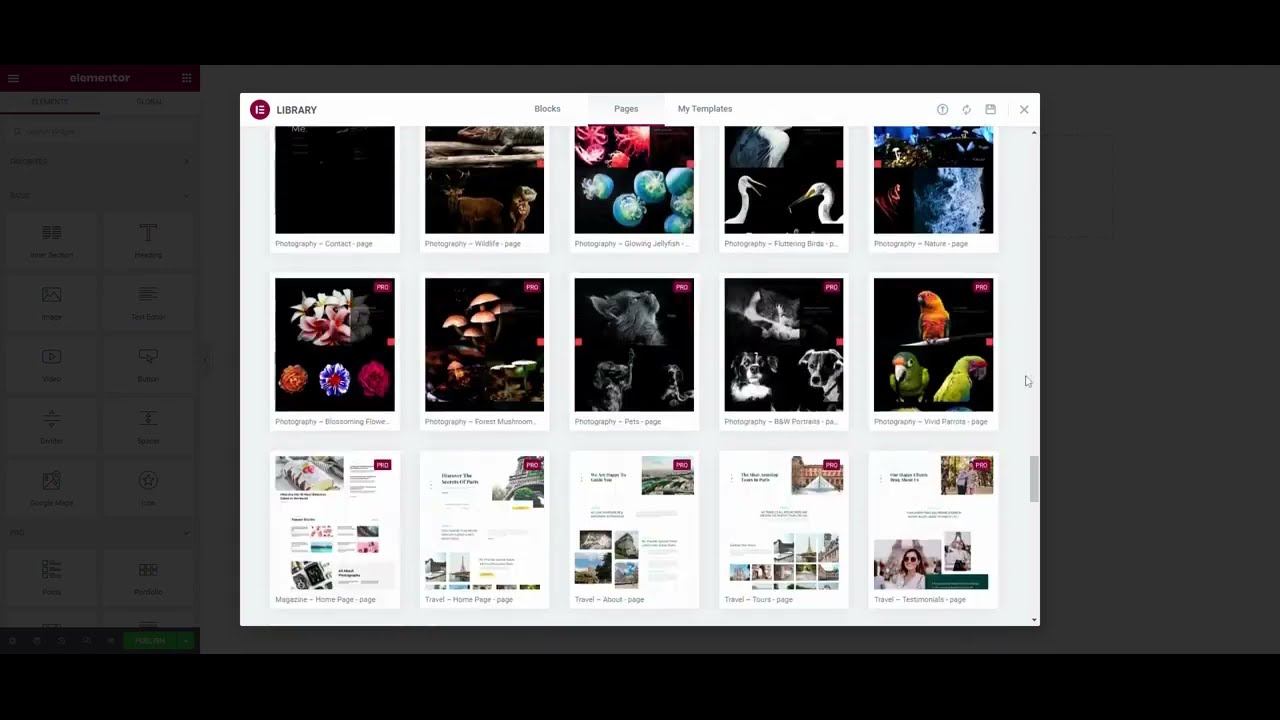 With the upgrade, you get access to hundreds of templates. Full website kits. Whole pages. Individual blocks. Light themes. Dark themes. Detailed designs. Wireframed components. 
Anything you could imagine adding to your website—pricing tables, 404 error messages, subscription forms, and more—has been dreamed up by Elementor's designers and is ready for you to use.
2. Level Up Your Website's Features with 100+ Elementor Pro Widgets
With Elementor, you get 30+ Basic and General Widgets to work with. Basic widgets are the essential building blocks for your content—like Heading, Image, and Button. General widgets give you a little more to play with. For instance: 
Image Carousel

Progress Bar

Testimonial

Accordion

Text Path
With Elementor Pro, you get about 70 more widgets to design with!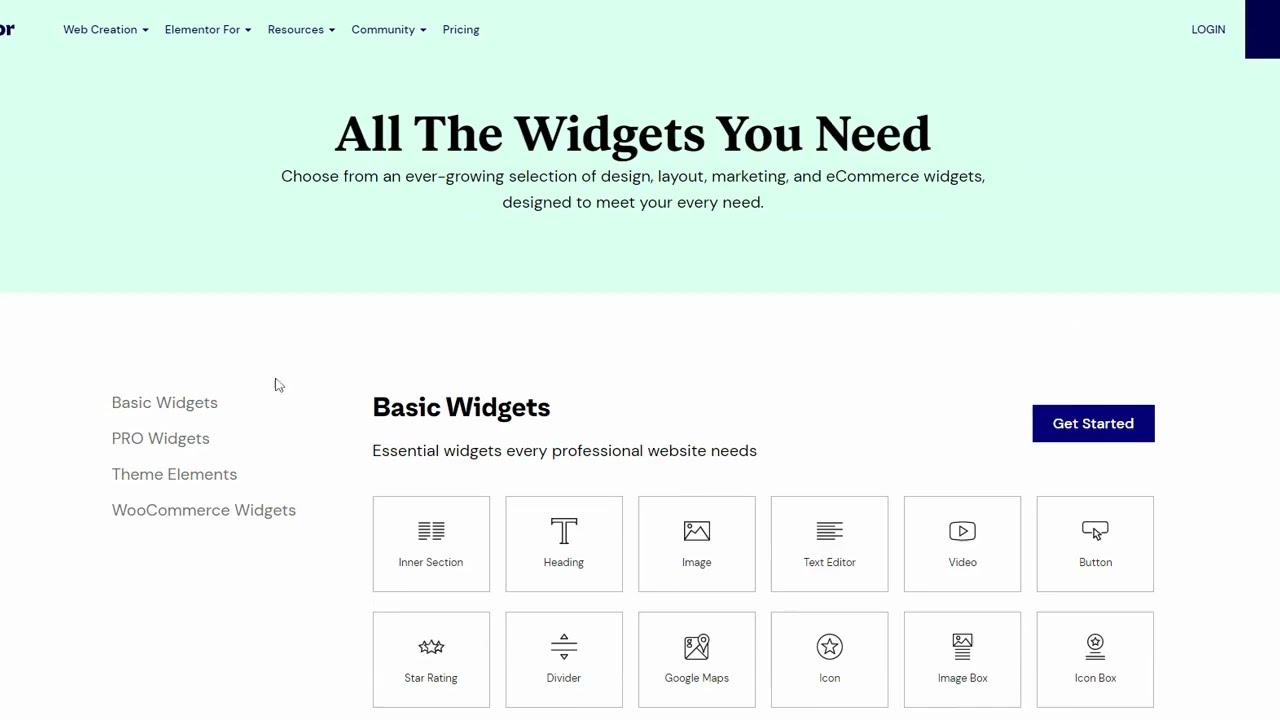 They're categorized based on where you might use them:
PRO Widgets enable you to add advanced features to pages. For example: 
Animated Headline

Pricing Table

Form

Lottie

Video Playlist
Theme Widgets are useful when you take advantage of Elementor's Theme Builder. If you decide to create custom page templates for your site, use these widgets to add elements like: 
Site Logo

Search Form

Post Title

Featured Image

Author Box
WooCommerce Widgets are useful when you use the Theme Builder to create custom shop-related pages for your site. These widgets include: 
Product Price

Product Rating

Product Data Tabs

Upsells

Menu Cart
There should be no compromises when it comes to creativity or, in general, the website creation process. With Elementor Pro widgets, you'll have most, if not all, of the tools you need right at your disposal.
3. Make It Easier to Reuse and Reproduce Content with Global Widgets
One of the best ways to optimize one's workflow, in general, is to create templates and use shortcuts. With an Elementor upgrade, you'll be able to do both of these things within WordPress. 
Elementor users can create template pages and sections from within the Elementor live editor or from the Templates area of WordPress that appears after you install the plugin. While Elementor's page and section templates save you time building content from-scratch, custom templates allow you to reuse your own designs and layouts across the site. 
With Pro's Global Widget feature, you can create and save repeatable blocks to your templates—like calls-to-action and forms.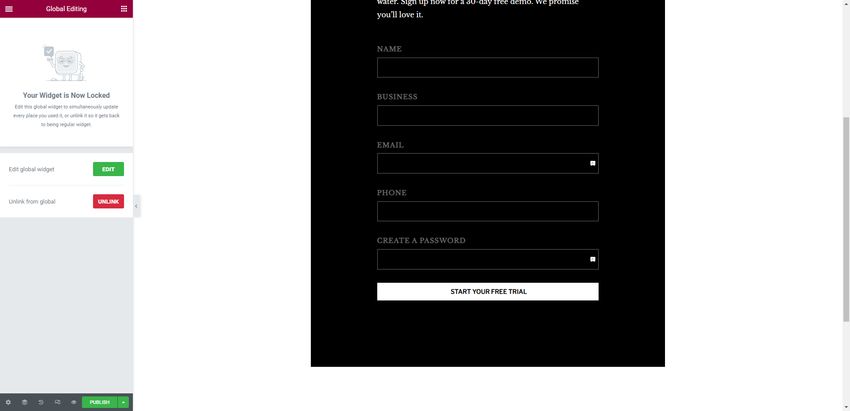 Global Widgets go beyond creating a reusable template though. 
This feature allows you to edit your custom global widget from the master copy. Once those edits are saved, they automatically apply site-wide wherever the widget appears.
4. Customize Every Part of Your WordPress Theme
One of the nice things about designing with a premium WordPress theme is that you usually have more control over the theme's appearance. Elementor Pro's Theme Builder takes this level of control a step further. 
The Theme Builder gives you the ability to design the following areas of your theme and website: 
Header

Footer

Single Post

Single Page

Archive

Search Results

Single Product

Products Archive

Error 404
This is where all of those Elementor Pro widgets come in handy. You can create custom layouts and designs for each of these areas using templates or you can build them from-scratch using the 100+ widgets now at your disposal.
5. Design Forms and Collect Submissions Inside of WordPress
Forms are essential components of a website—contact forms, subscriber forms, login forms, etc. In order to create forms in WordPress, however, you have to install a free or premium WordPress form plugin. 
With Elementor Pro, this step is unnecessary. You'll find new widgets for Form and Login Form (the latter if WooCommerce is enabled) when you make the upgrade. What's more, you'll have full visibility of your form submissions right inside of WordPress, which is something you don't have ready access to when using free contact form plugins.
6. Dynamic Content Saves You Time (Among Other Things)
Typically, WordPress websites are composed of static elements. You drag an Elementor widget into the visual editor, fill in the relevant details to populate the content, and publish the changes to the site.
Elementor Pro gives you the ability to program these widgets to display the correct content, regardless of how many times you change it. 
Let's use the example of a button. In order to link it to another page or section on the site, you enter the hyperlink in the URL field. But what happens if that URL changes down the line? 
Changes to even the smallest elements on a website can have reverberating effects. With an internal link, for example, you'll have to comb through your site, scanning the pages and buttons for where that page link might exist and then update it. 
Dynamic Content solves this issue by connecting clickable elements like buttons directly to the entity. not to the specific URL. That way, the link will never be broken, your visitors will never encounter annoying 404 errors, and you won't have to throw time away on cleaning up links.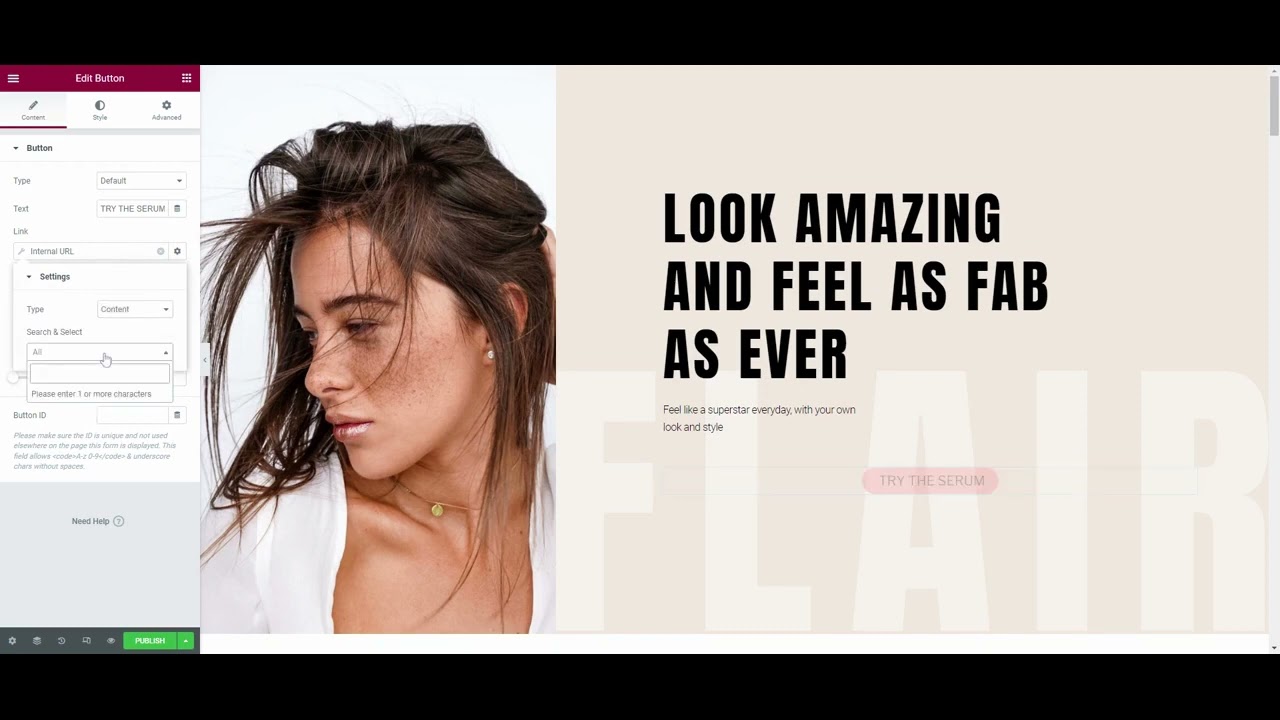 There are other ways to use dynamic content in Elementor, too — especially in your blog, shop, and personalized pages (like for members).
7. Engage Visitors with Scrolling and Mouse Effects 
Background imagery can be useful in making certain sections or columns pop compared to the content around them. With an Elementor upgrade, you'll get the chance to make these background visuals even more engaging.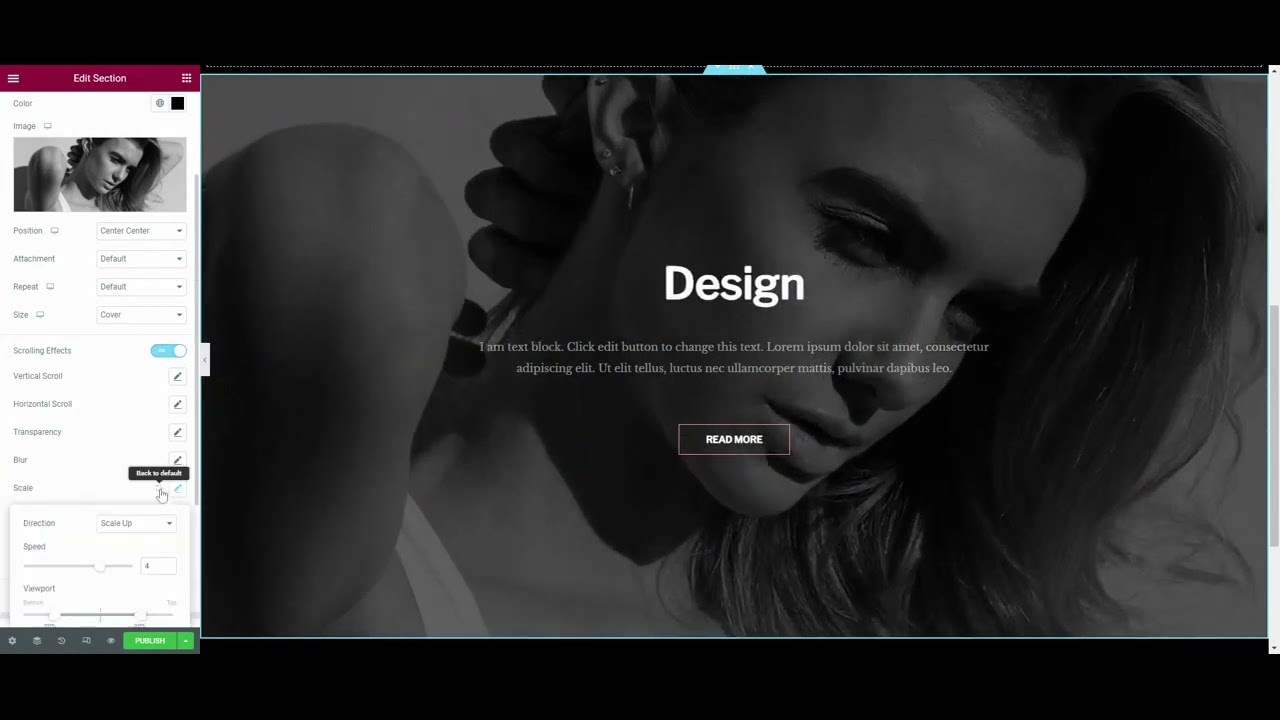 In Elementor Pro, two new features appear when styling your background images. Scrolling Effects include: 
Vertical scroll

Horizontal scroll

Transparency

Blur

Scale
Mouse Effects will make the background graphic respond to the visitor's own movements. 
8. There's Even More You Can Customize
Elementor Pro unlocks a full range of customization. While a lot of what I've focused on above relates to customizing content when working in the visual editor, your upgrade will also allow you to: 
Upload and use custom typography.

Upload custom icon sets — from other sources or of your own design.

Inject CSS snippets—like tracking pixels, meta tags, and scripts—into the website head or body structure.

Add HTML5 attributes to the wrappers of your widgets, columns, and sections.

Add custom CSS to individual widgets, columns, and sections. 
These additional Pro features are nice to have as they give Elementor Pro users the ability to go beyond system components and settings, and to create a website that is unlike others. What's more, you won't need to install so many extra plugins in order to achieve this level of customization, which will be good for website performance. 
9. Get Support from the Elementor Team of Experts
One of the most common complaints WordPress users have about the content management system is the lack of formal support. That's one reason why users flock to premium WordPress themes and plugins—dedicated and timely support. 
That's just as true for Elementor as it is for any of the authors you'd encounter on Envato. For starters, Elementor users get access to a comprehensive set of self-paced documentation as well as a regularly updated blog. 
Additionally, Elementor Pro users can contact Elementor support directly for help with getting started, technical issues, and more. 
First, you're asked to define the problem. Then, you're invited to provide your Elementor system details. Finally, you'll add a summary of the issue, your URL, as well as supporting screenshots. It's a robust intake system that ensures every request is dealt with sufficiently. 
10. Elementor Pro is Cost Effective
This last benefit has less to do with Elementor Pro features and more about Elementor pricing. 
It doesn't matter who you are, whether you're a web designer, entrepreneur, business owner, or someone else. Chances are good that you're careful about how much money you spend on your business so that you can keep profit margins high. 
So, when it comes time to spend money on software like a WordPress theme or plugin (for your own site or someone else's), you probably take a conservative approach. You want to know what exactly your money will get you before entering your credit card details. 
The price for building one website with Elementor is about par for what you'd pay for a premium WordPress theme. Considering how much you can accomplish with this single plugin, that is more than a fair price to pay. What's more, for those of you who plan to build multiple sites with Elementor, the cost per site gets cheaper the more sites you use the plugin for. 
Will You Go Pro?
There's a reason why Elementor is a top page builder solution for WordPress. And there are 10 reasons why it's beneficial for most Elementor users to go Pro: 
Shorten web development time

Level up your web designs

Reuse and reproduce content with ease

Customize every area of your theme

Design forms and manage submissions

Save time with dynamic content

Create engaging background effects

Add even more custom components and code to your site

Get dedicated support from experts

Keep website-related costs low
If you were on the fence about Elementor Pro before, these benefits should help put your mind at ease. Elementor Pro is a powerful web design plugin that can save you time, headaches, and money. What's more, you'll be able to create amazing websites without the need for a bunch of additional plugins. Everything you need is right there!
Elementor Tutorials and Resources on Tuts+
Elementor fan? Check out these additional bits and pieces: