IDAHOBIT is today! With some parts of the world opening up, you may be getting ready to celebrate this special day in the real world too. However, read on for our tips to fly the flag online.  
What is IDAHOBIT?
Every year, people across the world stand together to celebrate IDAHOBIT, which stands for the International Day Against Homophobia, Transphobia and Biphobia. This year's theme is "Together: Resisting, Supporting, Healing!"
Held on May 17th, this important day recognizes and celebrates the anniversary of the World Health Organization (WHO) removing homosexuality from the Classification of Diseases and Related Health Problems.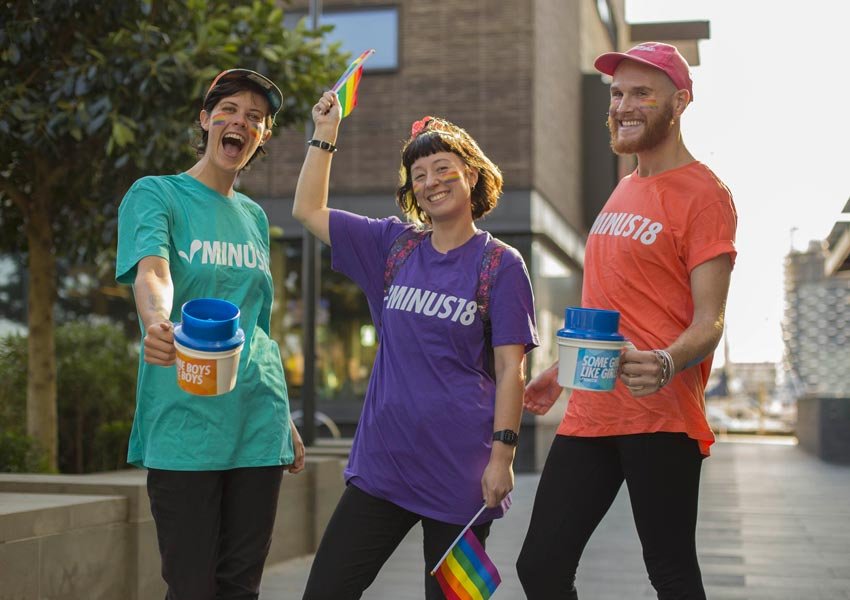 Why Is It Important To Recognize IDAHOBIT?
Discrimination is still rife: Although some may feel progress has been made, prejudice is not a thing confined to history books. According to the latest study from the Center for American Progress, more than one in three LGBTQ Americans faced discrimination in the past year, including more than 3 in 5 transgender Americans. 
Looking back is key to looking forward: Days like IDAHOBIT help to raise awareness of the injustices that happened in the past and still happen today, including discrimination, repression, and violence. 
Celebrating diversity is essential: As well as marking and remembering wrongs, days like IDAHOBIT also help to celebrate the beauty and brilliance that comes with difference and diversity. 
Who Can Celebrate IDAHOBIT?
Everyone! IDAHOBIT recognizes and celebrates inclusivity. Events will be happening globally, so look out to see if anything is happening in your local area, or get involved online. 
3 Things for Businesses to Remember When Celebrating IDAHOBIT 
Think long-term: Celebrating IDAHOBIT is important, but it should be seen as more than 'just' a day. If you're a business, be authentic and make a long-term commitment to the cause—this could include setting new inclusion policies, long-term fundraising, or training. Don't just jump on the bandwagon to try to show you're doing the right thing.  
Aim for genuine change: Think: how is your celebration making a difference? Live the day beyond May 17th each year. 
Hold yourself accountable: If you make pledges or introduce new policies, stick to them and report back to your community. 
IDAHOBIT Facts
IDAHOBIT events have taken place in at least 132 countries so far.
Shockingly, the removal of homosexuality from WHO's list of mental health disorders happened as late as 1990. 
The first IDAHOBIT was held in 2005.
How to Celebrate IDAHOBIT Online
Now you know more about the important day, read on for IDAHOBIT resources, plus a few tips and ideas for celebrating IDAHOBIT online. 
1. Host a Watch Party
After a year when many of us have been apart, it's never been more important to try to build a sense of community and togetherness. As part of your events, you could set up a talk, debate, a company-wide meeting, or even watch a movie together. You could ask staff if they'd like to get involved, or invite external guests to talk about and educate staff members about the issues at play. 
2. Create a Fundraiser
If you're a business, ask your employees if there's a specific charity they'd like to support. Once you've picked the right cause or causes, you could hold online fundraisers that all staff can get involved with. This could be anything from hosting online fancy dresses, to gaming tournaments, to setting fitness or wellbeing challenges. 
You can use WordPress templates like this one if you'd like to set up a fundraising campaign quickly and easily.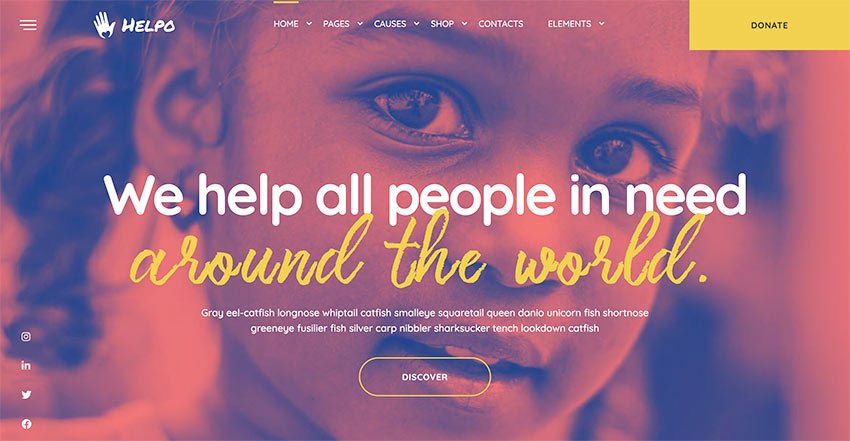 3. Launch a Project and Review Policies
It could be forming a LGBTQ+ committee, updating policies, or announcing a plan to support the community. We shared more ideas for making your workplace more LGBTQ+ friendly, here. Be vocal and get your staff involved. 
4. Create Social Media Assets
These could tell the story of staff members, introduce stats, or explain why the day is important to your company. To whip up assets quickly and easily, you can use a social media template like this one. 
It comes with 15 Photoshop templates for Facebook, Twitter, and Instagram.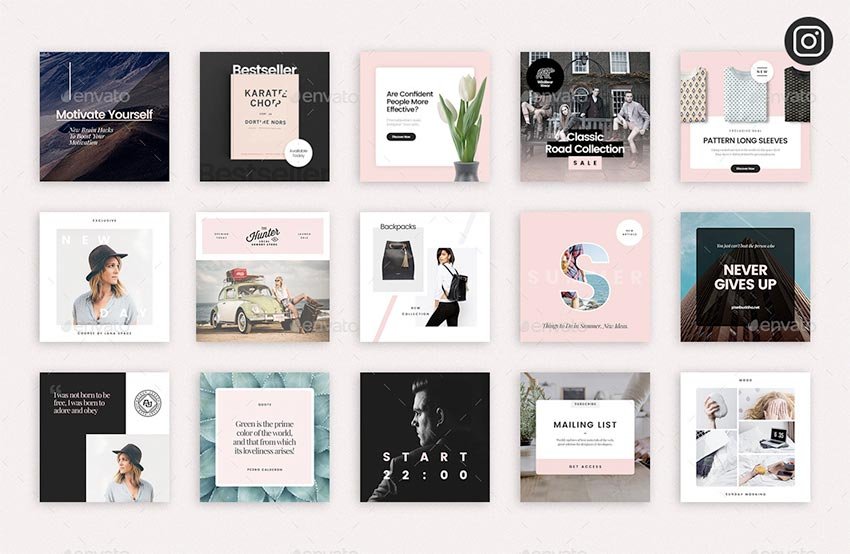 5. Update Your Logo
During Pride or IDAHOBIT, brands frequently update logos or branding to show support. You can see some examples here. 
You could incorporate a rainbow into your logo or branding throughout the month. This template, released in April this year, comes with wavy, straight, or arch-shaped effects.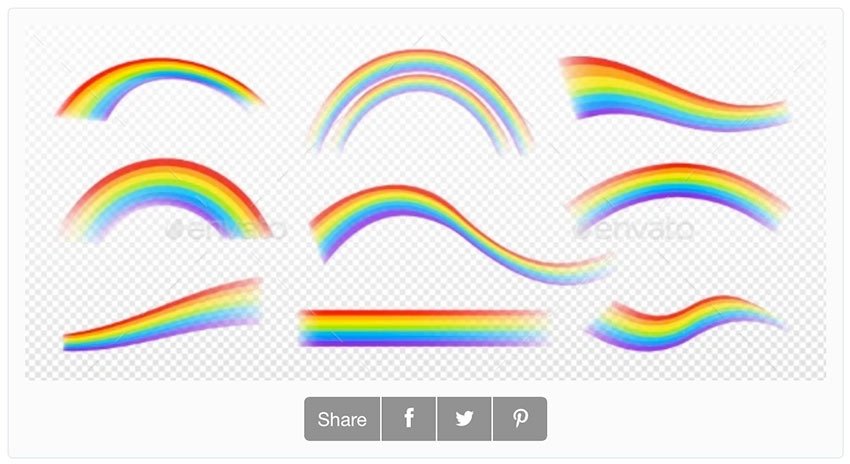 6. Host Online Training Courses
Education is so important, and you could also set up online training courses to teach staff about topics including unconscious bias. You could speak about the importance of diversity and the ability for everyone to feel comfortable to be their true selves at work. You could also run online 'lunch and learn' events related to IDAHOBIT. 
7. CEO Support
Whatever the size or structure of your company, showing support from the top is key. You could ask your CEO or senior staff to write a blog article about why your company stands by this important cause and share across your social networks and internal comms channels. 
This responsive WordPress blog template lets you create an infinite blog list and open posts directly on the page without additional reloading.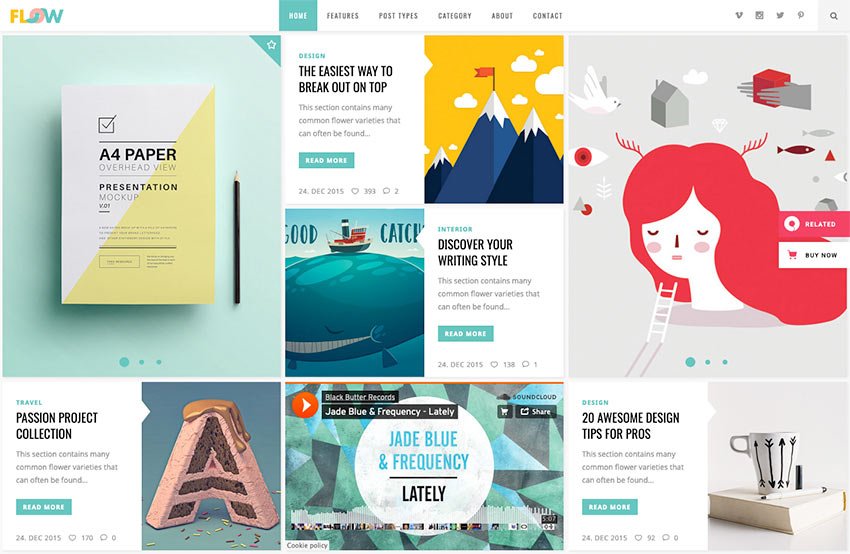 8. Ask Your Community
It's so important to get your community involved to ensure your activities are genuinely useful. Ask questions, run surveys, give people the opportunity to have their say. 
9. Fly the Flag
If your workforce is working remotely, why not send them a kit for them to celebrate from home? You could create or buy flags and posters for them to display with pride during Zoom calls. 
How to Promote Your IDAHOBIT Events Online
If you have activities planned, what can you do to make sure your staff are kept up to date? Keep them in the loop and encourage them to get involved with these tips. 
10. Send Emails
Update your subscribers with your online events. This is also the perfect spot to send around any fundraising info and links too!
You could pick a WordPress template with MailChimp integration for simple email updates.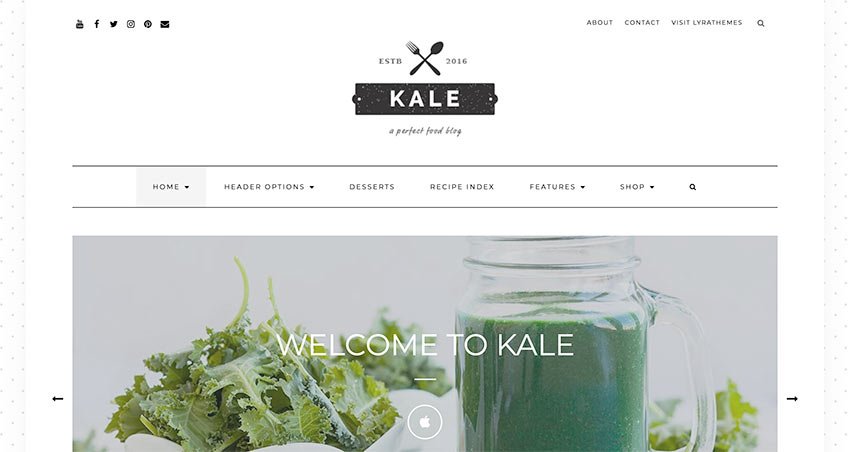 11. Be Social!
Talk about your work so far and tell people what's happening in 2021, If you haven't already, link your social media accounts to your website so any visitors know exactly what's planned too. 
You could also use social media templates to update people with events and show your support. 
This template includes three PSD files and three AI files—a flyer, an Instagram post, and an Instagram Story.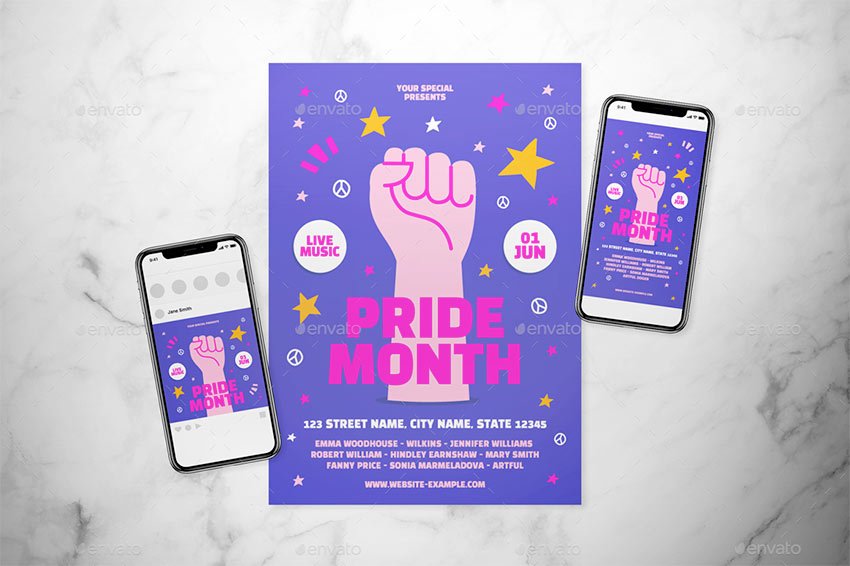 12. Create an Events Calendar
If you work with a larger company with loads of events planned around the world, then make sure your staff don't miss a moment with an easy-to-follow events calendar. 
This WordPress template comes with an excellent calendar to keep communities updated with everything that's coming up.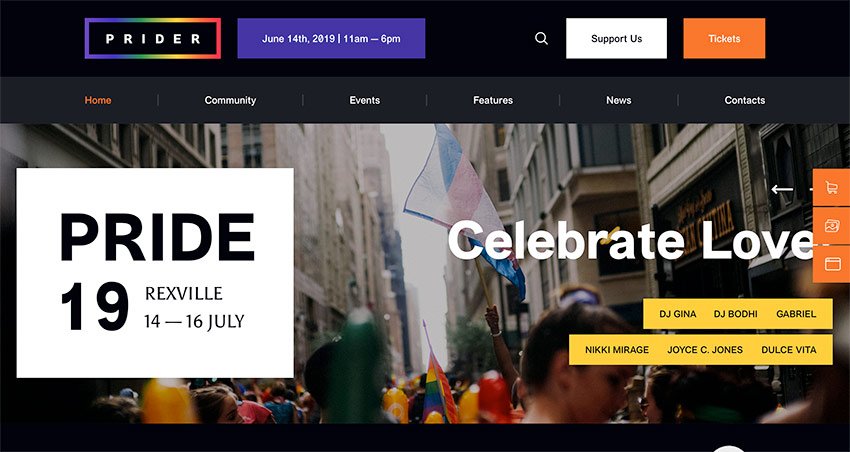 13. Show Your Success So Far
You can introduce web sliders to show your past events, or display all the activities (online or offline) that took place this year!
A WordPress theme like this one puts images front and center so it's a great choice for photo round-ups.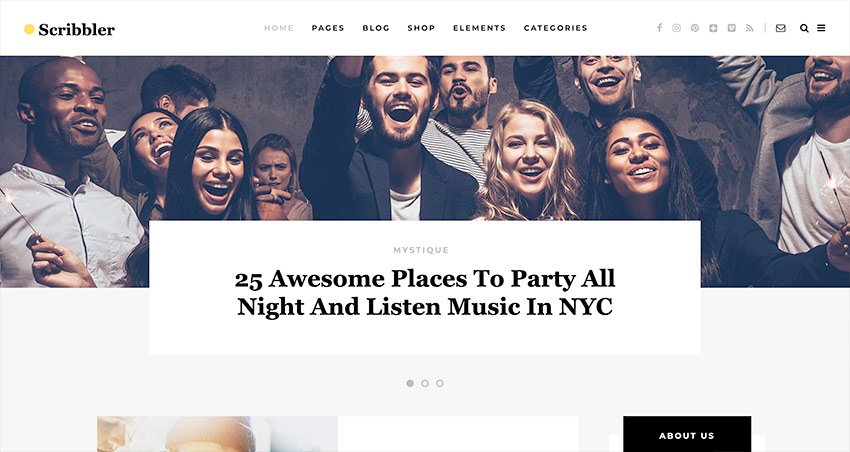 Over to You!
We hope you found our tips for celebrating IDAHOBIT online useful. Most importantly, enjoy this special day! We'd love to know how you're celebrating—let us know via social media!