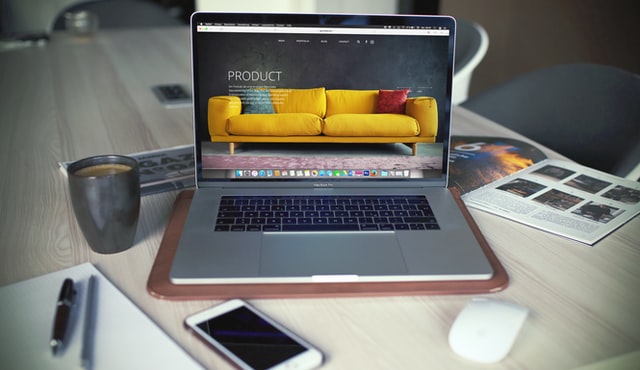 When it comes to a company's online presence, a fully functional website is key. Beyond making it easy to order products or add an item to the cart, the website must also be simple to use for every person that logs on, regardless of their physical or mental limitations. This is called accessibility, and neglecting to incorporate it into a website's design could be the worst mistake a company could ever make.
Accessibility is a term that can confuse some website designers, but in essence, it means putting serious consideration into the colors, functionality, and media on your site so it is easy to understand and use by all. With proper planning, implementing these helpful features is easier than many may think, and the effort you make in this regard could separate you from the rest of the designers in the industry. Let's look at the importance of accessibility and how you can incorporate it today.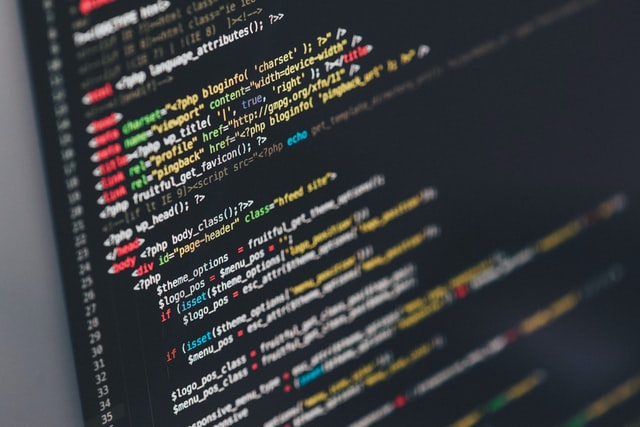 Photo by Ilya Pavlov on Unsplash
Importance of Accessibility
If any business is to succeed, it must be accessible to every person within its customer base. Brick and mortar stores must have ramps to allow customers in wheelchairs to enter, and the same idea must be applied to the company's website. In addition to being the kind thing to do, websites must be accessible for many other reasons, including the ability to earn more income.
Think about it. If a website is not available to all users, then the company is losing valuable revenue because it is essentially excluding customers with special needs. Plus, since many websites are not as accessible as they should be, a company that is built for all customers could also draw in a larger crowd. Customer retention is also key for a successful business. If a patron has a tough time using your website, then they may not ever shop there again, and they may tell their friends not to do so either.
On top of the revenue aspect, a company may also have a legal responsibility to provide access to all comers. In the year 2020, the number of lawsuits against inaccessible websites increased drastically, and that number will likely continue to grow. This is because the internet is expanding by leaps and bounds, and, in many cases, if someone needs to purchase an item, they will do so online. If that is not possible, then customers feel betrayed. The cost of a lawsuit could reach millions of dollars in fines and damage control efforts, so it is better to incorporate accessibility now and avoid the stress.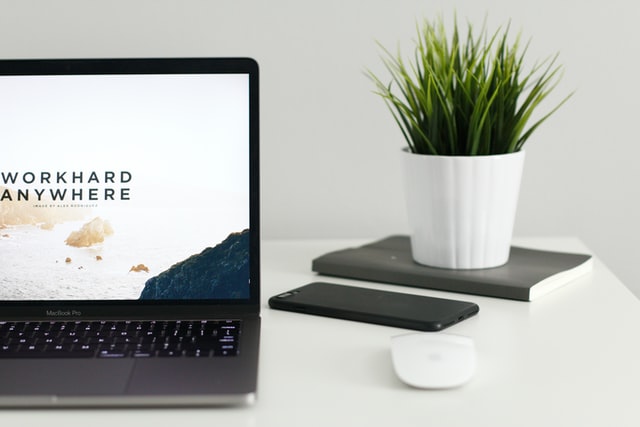 Photo by Kevin Bhagat on Unsplash
Visibility is Key
Visibility is essential for any website because, in most cases, if you can't see it, you can't use it. What complicates this matter is the fact that over seven billion people in the world have a vision impairment of some type, so a one-size-fits-all approach to web design simply won't be enough for many viewers. There are many types of impairments to keep in mind, from nearsightedness and color blindness to a complete lack of vision.
So how do you make your website as clear and visible as possible? Start with simplicity. Create navigation menus that are easy to see and use. If pictures are essential to success on a website, make them large and vivid. In addition, alt text should be added to all photos so they can be read aloud to users via screen reading applications.
Of those with visual impairments, about 1 in 12 men and 1 in 20 women in the world have some form of colorblindness, so strategic planning must go into color options as well. There are different forms of this condition and each eliminates specific colors that can be seen by the naked eye, with many people unable to see blue and yellow or green and red, among others.
To create the best chance for all visitors to see your site, go for a simple black and white or grayscale so color becomes less of an issue. Also, use thicker lines so viewers can differentiate between objects onscreen and put links in bold so they can be easily detected.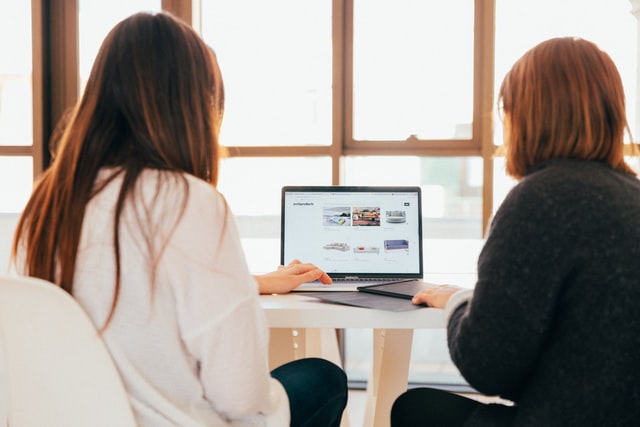 Photo by KOBU Agency on Unsplash
Ease of Use
In addition to designing a website so it is easy to see, you also want to incorporate ease of use so it is inclusive to every visitor, regardless of their impairment or limitation. One essential tip in this regard is to ensure that your website is keyboard-friendly and can be accessed without the use of a mouse. This is essential because some users cannot operate a mouse and also because many programs that assist users with disabilities can only operate via a keyboard. Designers can test this capability by trying all functions on the website using only the keyboard to see if it is possible.
It is also helpful for many users to keep all pages of the website consistent so that any button or feature can be found quickly and easily. A large and easy-to-use search bar should also appear at the top of every page and users should be able to use it to find what they need with only a couple of keywords. As far as all other navigation, be sure to follow the 3-click rule, which states that a user should be able to find anything they need by pressing three buttons at most.
The ideas and features listed above are just the tips of the iceberg when it comes to showcasing accessibility on a company website. Web designers who are unsure of what should be incorporated during the design phase of a site can look into web accessibility training classes that explain the many different types of internet users and what you can do today to make them all feel welcomed and included.
In the end, only websites that truly incorporate accessibility will stand the test of time. By keeping everyone in mind during the creation of a site, a company can be truly inclusive with its online presence.