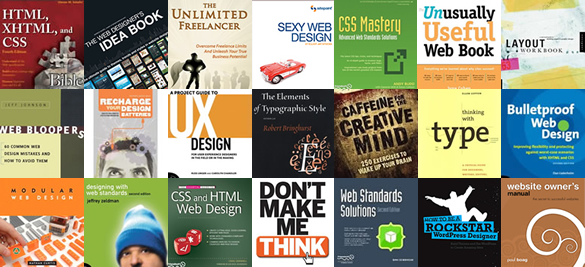 UPDATED AUGUST 2020
You may already know that I read a lot and of course, being a designer and a blogger there are many design blogs that I follow and read on a regular basis, but there's also a lot of books about design, usability, typography, CSS, freelancing and a boatload of other related topics out there.
All these books can help make you a better designer and business owner so I thought I'd make a list of some of my favorite ones and include a short summary/quote, book authors, and the topics discussed in the books.
Here we go! Hope you enjoy the list!
Please feel free to let me know which ones are your favorite in the comment section and of course, if a book you've read isn't on this list, let me know about it so I can check it out! :)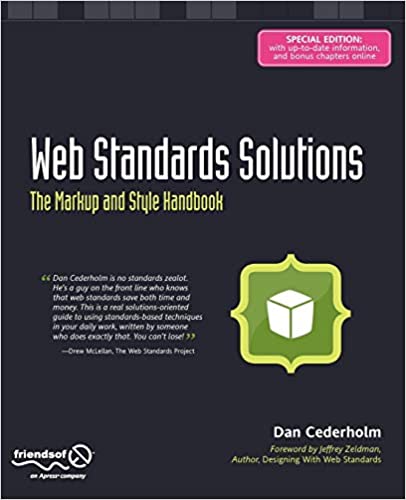 Author: Dan Cederholm
Topics: CSS, HTML, Design, Web-Standards
Price: $28.71
This book is your essential guide to understanding the advantages you can bring to your web pages by implementing web standards and precisely how to apply them. Web standards such as XHTML and CSS are now fairly well-known technologies, and they will likely be familiar to you, the web designer. Indeed, they are all around you on the Web. However, within web standards still lies a challenge: while the browser's support for web standards is steadily increasing, many web developers and designers have yet to discover the real benefits of web standards and respect the need to adhere to them.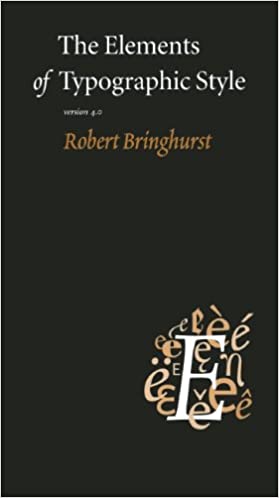 Author: Robert Bringhurst
Topcis: Typography, Design, Style
Price: $19.98 (Paperback), $57.06 (Hardcover)
Renowned typographer and poet Robert Bringhurst brings clarity to the art of typography with this masterful style guide. Combining the practical, theoretical, and historical, this edition is completely updated, with a thorough revision and updating of the longest chapter, "Prowling the Specimen Books," and many other small but important updates based on things that are continually changing in the field.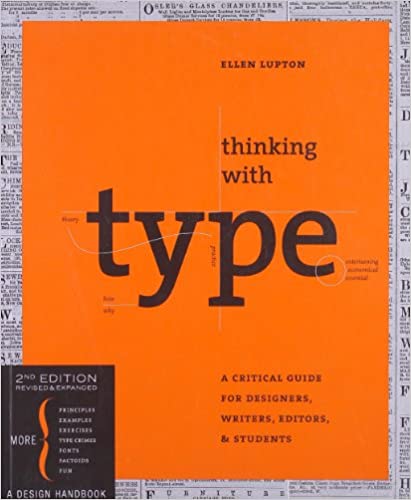 Author: Ellen Lupton
Topics: Typography, Design, Theory, Education
Price: $14.29 (Paperback), $13.57 (Kindle)
Thinking with Type is the definitive guide to using typography in visual communication. Ellen Lupton provides clear and focused guidance on how letters, words, and paragraphs should be aligned, spaced, ordered, and shaped. The book covers all typography essentials, from typefaces and type families, to kerning and tracking, to using a grid. Visual examples show how to be inventive within systems of typographic form, including what the rules are, and how to break them.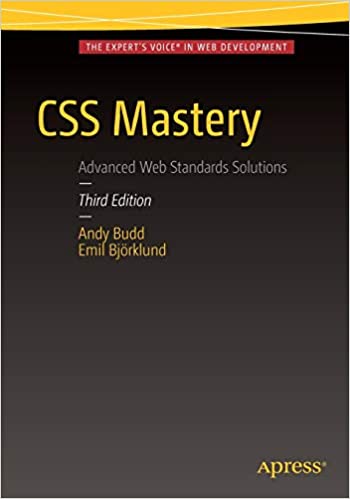 Author: Andy Budd, Emil Björklund
Topics: Web Standards, CSS, Techniques
Price: $26.49 (Paperback), $25.17 (Kindle)
Fully updated to the latest CSS modules, make the journey to CSS mastery as simple and painless as possible. This book dives into advanced aspects of CSS-based design, such as responsive design, modular CSS, and CSS typography. Through a series of easy-to-follow tutorials, you will learn practical CSS techniques you can immediately start using in your daily work.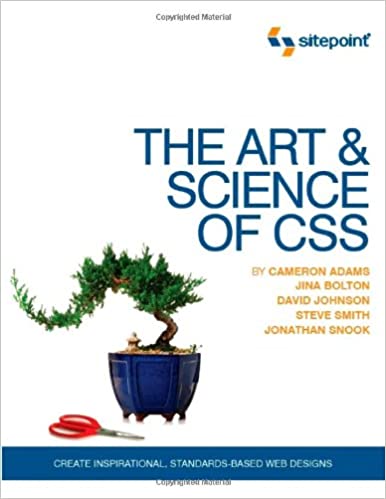 Author: Jonathan Snook, Steve Smith, Jina Bolton, Cameron Adams, David Johnson
Topics: CSS, Web-Standards, HTML
Price: $5.65
CSS-based design doesn't need to be boring. The Art & Science of CSS brings together a talented collection of designers who will show you how to take the building blocks of your web site's design (such as headings, navigation, forms, and more) and bring them to life with fully standards-compliant CSS.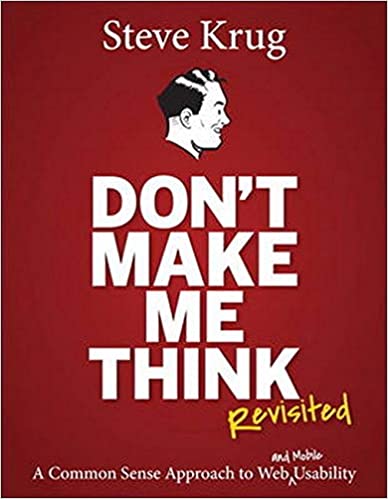 Author: Steve Krug
Topics: Usability, Design, UX
Price: $31.26 (Paperback), $16.20 (Kindle)
Now Steve returns with fresh perspective to reexamine the principles that made Don't Make Me Think a classic–with updated examples and a new chapter on mobile usability. And it's still short, profusely illustrated…and best of all–fun to read.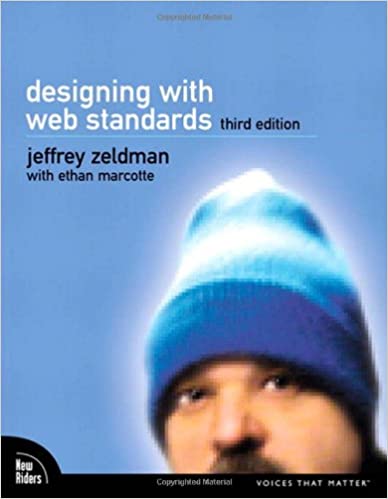 Author: Jeffrey Zeldman, Ethan Marcotte
Topics: Web-Standards, Theory, XHTML, CSS
Price: $23.49 (Kindle)
Best-selling author, designer, and web standards evangelist Jeffrey Zeldman has revisited his classic, industry-shaking guidebook. Updated in collaboration with co-author Ethan Marcotte, this third edition covers improvements and challenges in the changing environment of standards-based design.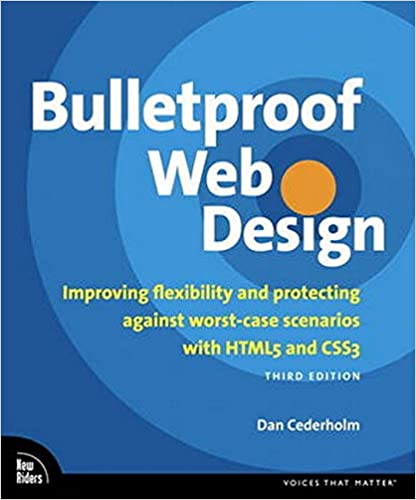 Author: Dan Cederholm
Topics: Web-Design, CSS, XHTML, Usability
Price: $44.99 (Paperback), $35,99 (Kindle)
No matter how visually appealing or content-packed a Web site may be, if it's not adaptable to a variety of situations and reaching the widest possible audience, it isn't really succeeding. In Bulletproof Web Desing, author and Web designer extraordinaire, Dan Cederholm outlines standards-based strategies for building designs that provide flexibility, readability, and user control–key components of every sucessful site.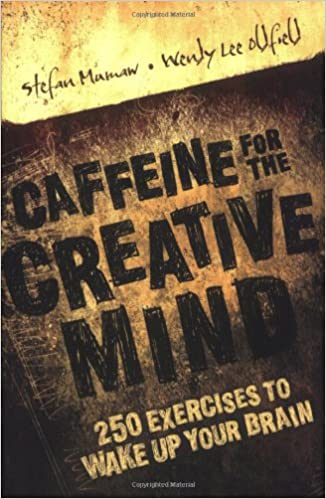 Author: Stefan Mumaw, Wendy Lee Oldfield
Topics: Creativity, Inspiration, Exercises
Price: $11.32
For any designer or creative type who wants to quickly limber up their imagination on a daily basis, Wired helps readers get into the creative zone, from which all their best work springs. Packed with 15-minute simple and conceptual exercises, this guide will have readers reaching for markers, pencils, digital cameras, and more in order to develop a working and productive creative mindset.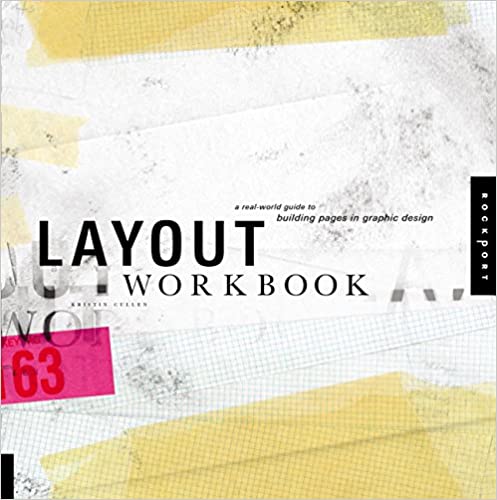 Author: Kristin Cullen
Topics: Graphic Design, Theory, Layout
Price: $14.47
More than a collection of great examples of layout, this book is an invaluable resource for students, designers, and creative professionals who seek design understanding and inspiration. The book illuminates the broad category of layout, communicating specifically what it takes to design with excellence. It also addresses the heart of design-the how and why of the creative process.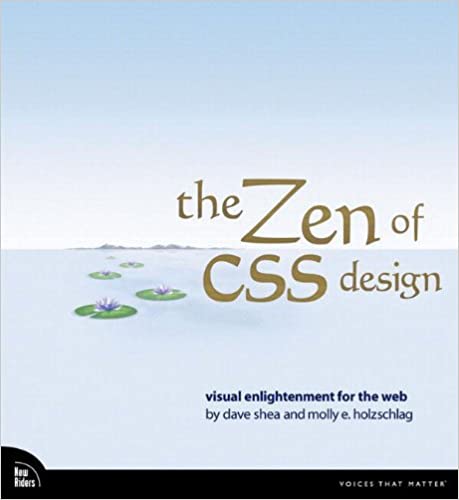 Author: Dave Shea, Molly E. Holzschlag
Topics: CSS, Web-Design, Typography
Price: $9.98 (Used)
Proving once and for all that standards-compliant design does not equal dull design, this inspiring tome uses examples from the landmark CSS Zen Garden site as the foundation for discussions on how to create beautiful, progressive CSS-based Web sites. By using the Zen Garden sites as examples of how CSS design techniques and approaches can be applied to specific Web challenges, authors Dave Shea and Molly Holzschlag provide an eye-opening look at the range of design methods made possible by CSS.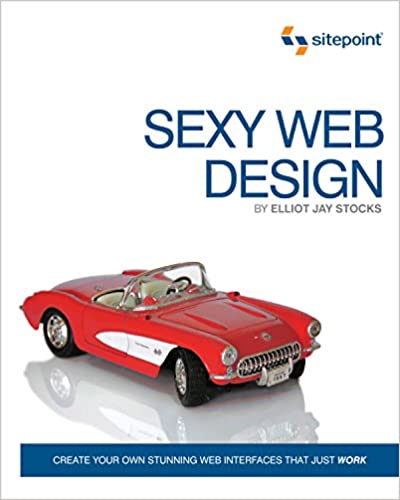 Author: Elliot Jay Stocks
Topics: Web-Design, Interface Design, CSS
Price: $22.68 (Paperback), $21.55 (Kindle)
Sexy Web Design is an easy-to-follow guide that reveals the secrets of how to build your own breathtaking web interfaces from scratch. You'll be guided through the entire process of creating a gorgeous, usable web site by applying the timeless principles of user-centered design.

Even if you're short on design skills, with this book you'll be creating your own stunning web sites in no time at all.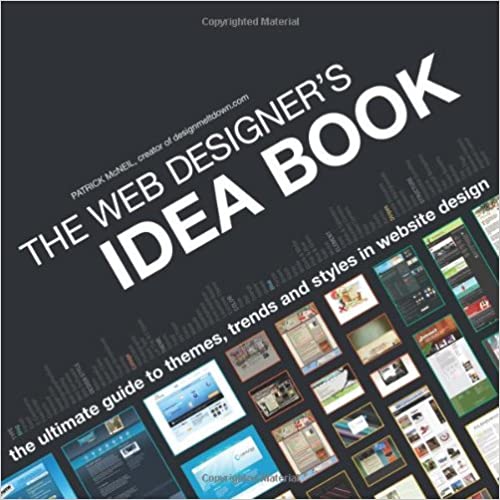 Author: Patrick Mcneil
Topics: Ideas, Design, Inspiration
Price: $12.13 (Paperback) $25 (Kindle)
The Web Designer's Idea Book includes more than 700 websites arranged thematically, so you can find inspiration for layout, color, style and more. Author Patrick McNeil has cataloged more than 20,000 sites on his website, and showcased in this book are the very best examples.

Sites are organized by color, design style, type, theme, element and structure. It's easy to use and reference again and again, whether you're talking with a co-worker or discussing website design options with a client. As a handy desk reference for design layout, color and style, this book is a must-have for starting new projects.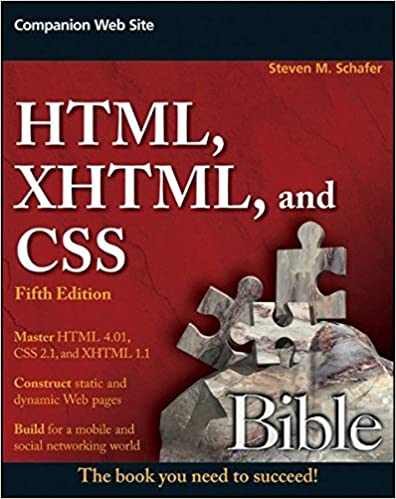 Author: Steven M. Schafer
Topics: CSS, HTML, XHTML, Web-Design
Price: $39.99 (Paperback), $20 (Kindle)
The existence of Web pages depends on three vital technologies: HTML (base language that Web pages are written in), XHTML (standards that define how to write HTML pages), and CSS (standard that applies formatting styles to Web pages). This new edition provides you with critical coverage of these three Web authoring standards, and places special focus on the upcoming releases of HTML 5 and CSS 3.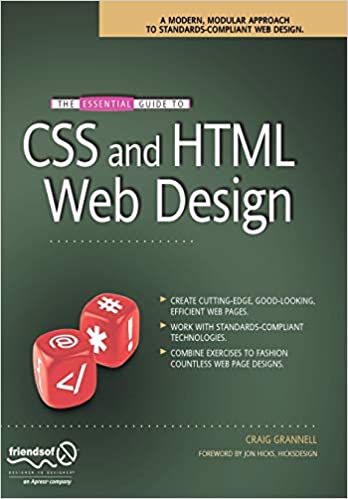 Author: Craig Grannel
Topics: Web-Design, CSS, HTML
Price: $35.41
The Essential Guide to CSS and HTML Web Design is a special book—it will tell you all you need to know to design great web sites that are standards compliant, usable, and look great, but not overwhelm you with waffle, theory, and obscure details. It is designed to be invaluable to you, whatever stage you are at in your career, with a mixture of practical tutorials and reference material—beginners will quickly pick up the basics, while more experienced web designers and developers will keep returning to the book again and again to recap on techniques they maybe haven't used for a while, or look up properties, attributes and other details.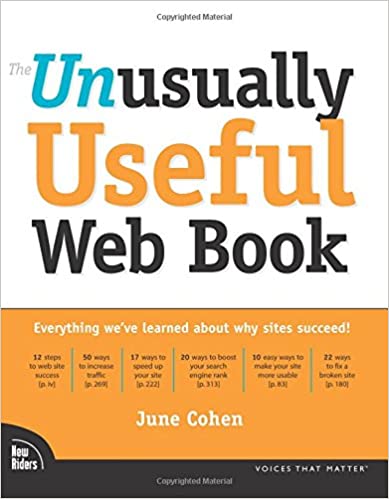 Author: June Cohen
Topics: Web-Design, Usability, Project Management
Price: $12.95-$45
The Unusually Useful Web Book is the only book you need to find out everything you need to know about web sites. In fact, it's 2 books in 1. You can skim the sidebars and checklists for tips and techniques you can use right away. Or you can follow along with the main text for a detailed discussion of planning, designing, building, and maintaining your web site.

The Unusually Useful Web Book is jam-packed with do-it-yourself worksheets, lessons from the trenches, advice from experts, and jargon-free explanations.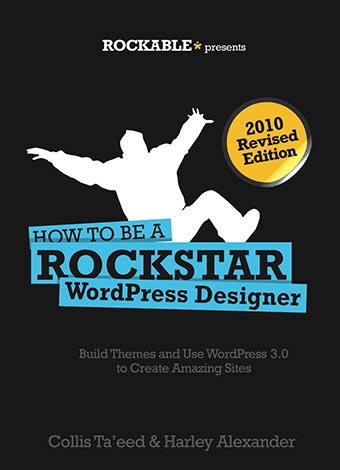 Author: Collis Ta'eed, Harley Alexander
Topics: WordPress, Web-Design, CSS, XHTML
Price: $29.00
Managing web content has always been tricky, but with WordPress, any web designer can have a flexible, free and powerful CMS to use not just on blogging projects, but on all sorts of websites. In How To Be a Rockstar WordPress Designer you will learn step by step how to take a straight HTML site and power it with WordPress.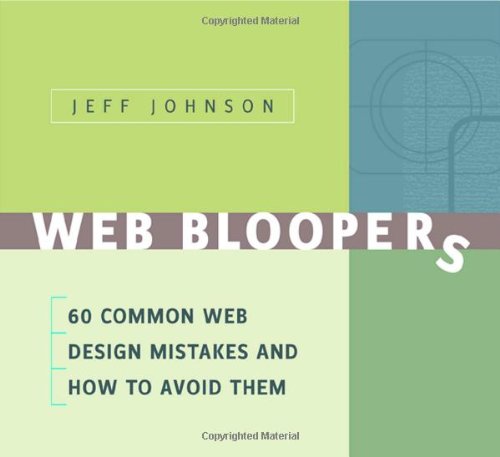 Author: Jeff Johnson
Topics: Web-Design, Usability, Theory, GUI
Price: $33.91 (Paperback), $56.76 (Kindle)
Jeff Johnson calls attention to the most frequently occurring and annoying design bloopers from real web sites he has worked on or researched. Not just a critique of these bloopers and their sites, this book shows how to correct or avoid the blooper and gives a detailed analysis of each design problem.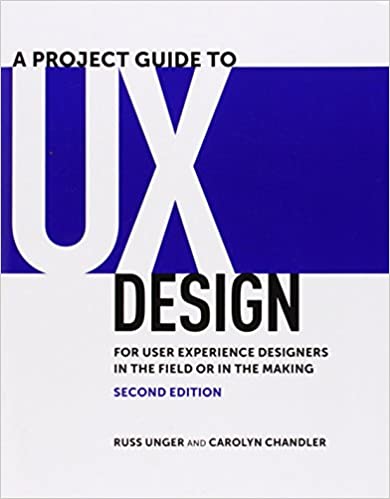 Author: Russ Unger, Carolyn Chandler
Topics: User Experience, UX, Design, Usability
Price: $36.96 (Paperback), $19.79 (Kindle)
User experience design is the discipline of creating a useful and usable Web site or application that's easily navigated and meets the needs of the site owner and its users. There's a lot more to successful UX design than knowing the latest Web technologies or design trends: It takes diplomacy, management skills, and business savvy. That's where the updated edition of this important book comes in. With new information on design principles, mobile and gestural interactions, content strategy, remote research tools and more.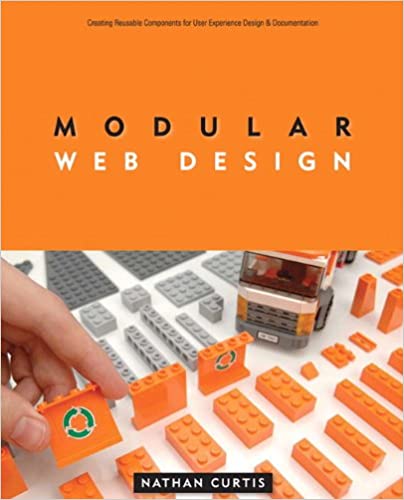 Author: Nathan A. Curtis
Topics: User Experience, Design
Price: $8.71-$305.80 (Paperback), $19.79 (Kindle)
User experience design teams often suffer from a decentralized, blank canvas approach to creating and documenting a design solution for each new project. As teams repeatedly reinvent screen designs, inconsistency results, and IT teams scramble to pick up the pieces. Pattern libraries only go so far, suggesting general solutions to common problems instead of offering concrete, specific design treatments. At times, documented solutions turn into a costly mess of unclear expectations, unrealistic goals, and abandoned work.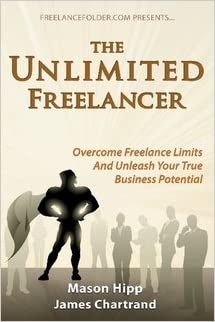 Author: Mason Hipp, James Chartrand
Topics: Freelancing, Business, Tips
Price: $35
The Unlimited Freelancer is a book about overcoming the challenges of freelancing and reaching for the freelance dream of a better life. Inside you'll find stories, guides, examples, and resources for growing beyond your freelance career and creating a successful business that lets you make more money, have more free time, and do more of what you love.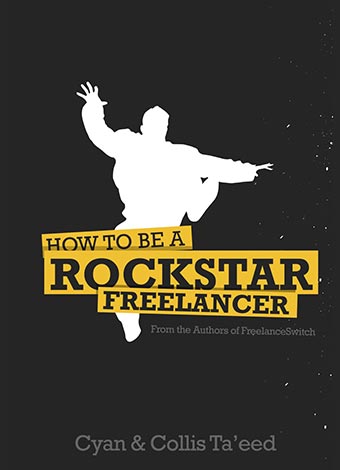 Author: Collis Ta'eed, Cyan Ta'eed
Topics: Freelancing, Business, Tips
Price: $29.00 (Ebook)
Covering everything from getting started to expanding your business, How to Be a Rockstar Freelancer is the official FreelanceSwitch book. Written by Collis & Cyan Ta'eed – the founders of the site – it's packed with new information, advice and insights not covered on the blog.

If you want to start your freelance career the right way, then How to Be a Rockstar Freelancer will give you everything you need to become the best freelancer in town!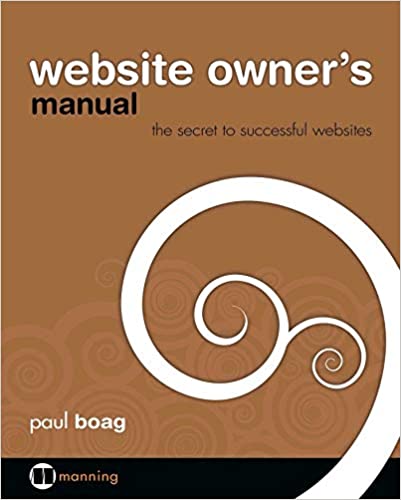 Author: Paul Boag
Topics: Web-Design, Business, General
Price: $4.48-$39.26
Using clever illustrations, easy-to-follow lists and diagrams, and other friendly touches, Website Owner's Manual helps readers form a vision for a site, guides them through the process of selecting a web design agency, and gives just enough background to help them make intelligent decisions throughout the development process. This book provides a jargon-free overview of web design, including accessibility, usability, online marketing, and web development techniques.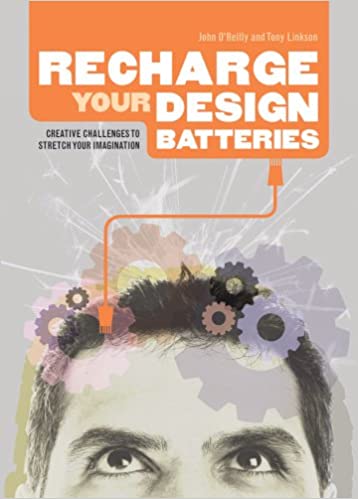 Author: by John O'Reilly, Tony Linkson
Topics: Design, Creativity, Inspiration
Price: $30.01
As a designer, if you find yourself going down the same route time and again, and feel in need of an injection of ideas, then Recharge Your Design Batteries will help shock you out of your complacency, inspire you to look in new directions for radical solutions, and invite you to hone entirely new skill sets.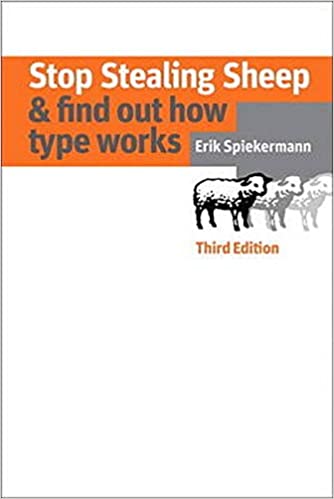 Authors: Erik Spiekermann
Topics: Typography, Type, Theory
Price: $81.68 (Used)
In this third edition, acclaimed type designer Erik Spiekermann brings his type classic fully up to date on mobile and web typography. He also includes scores of new visual examples on how to effectively communicate with type and a full selection of new typefaces that are used and referenced throughout the book.
Your Turn To Talk
Hope you enjoyed this post! Which books have you read? Any books that should be on this list? Please let me know in the comment section :)
Cheers
Jon Phillips