What we learnt testing different versions of the sled:
The first version had a flat sled which the user had to hold with the phone in their hand (rather than having it on a flat surface) — whilst this is more in line with how a user will naturally hold their phone it meant that the setup was unstable and the webcam wasn't always capturing the screen
The second version had small rubberised feet which helped it stay put on table however the user couldn't fit their hand under the sled which meant that the user had to swipe with their index finger rather than their thumb (more natural)
The current version (which you can see in the picture below) allows the user to wrap their hand underneath the phone and sled whilst it remains on a table. The legs at the top are slightly higher than those at the back so that the screen is tilted towards the user. It also has a ridge at the bottom which keeps the phone in place with a gap for the power cable (learnt this was required the hard way).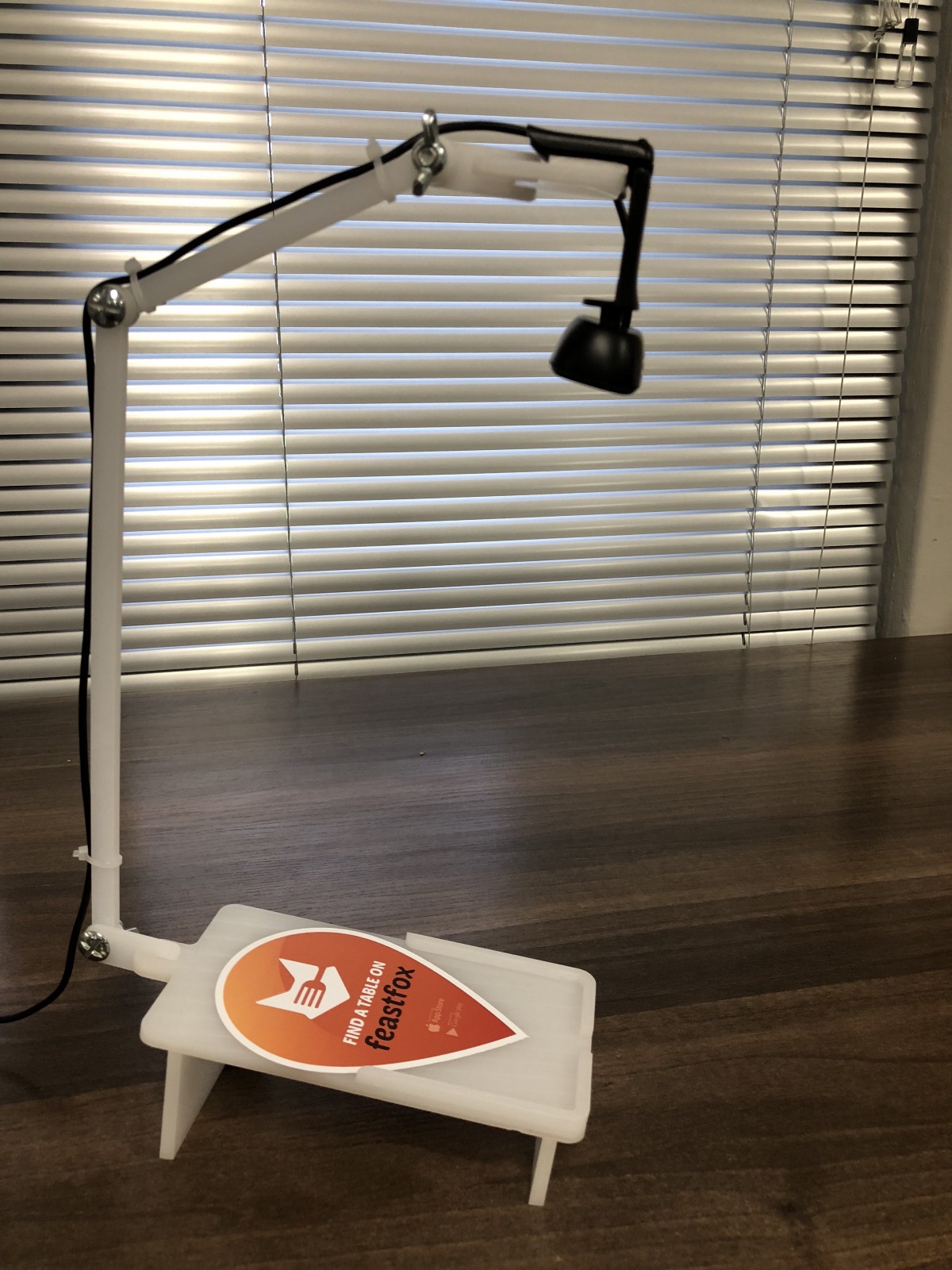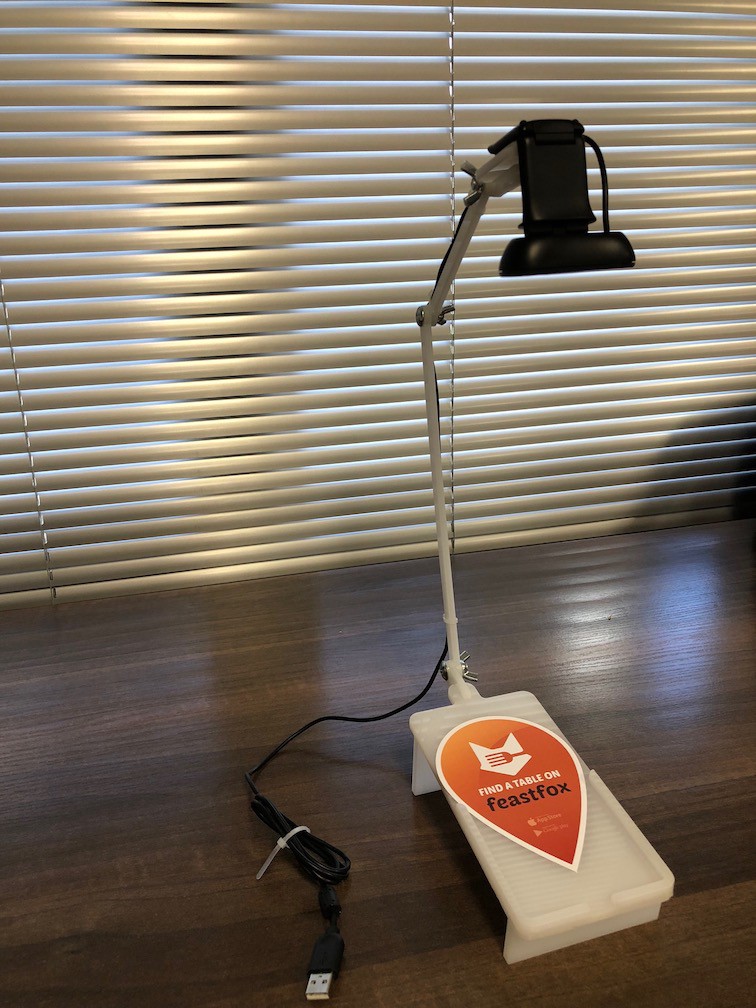 Our latest testing sled — total cost $50
Now that we had a testing sled I needed software to record all the different inputs into one video which could be shared with teammates or even streamed in real time for other team members to watch and take notes in another room.
After reading lots of blog posts, getting recommendations (only to find they required payment after a short trial) and testing out the different software I found Open Broadcaster Software. It is completely free and does everything I require. You can add multiple input sources and it records it in a single video.
For iPhones I connected the iPhone to the MacBook using a lightning cable and it reflects in Open Broadcaster.
For Android I had a bit of an issue as MacBook and Android don't work very well together. I installed a software called Vysor on my MacBook and on an Android phone. At this point, we can't do testing with a users own device if they are using Android as we had to make some changes in developer options on the phone to allow the connection (see how here) and install Vysor on the phone. I was able to use the trial version of Vysor and use the Window Capture feature on Open Broadcaster to record the Vysor window.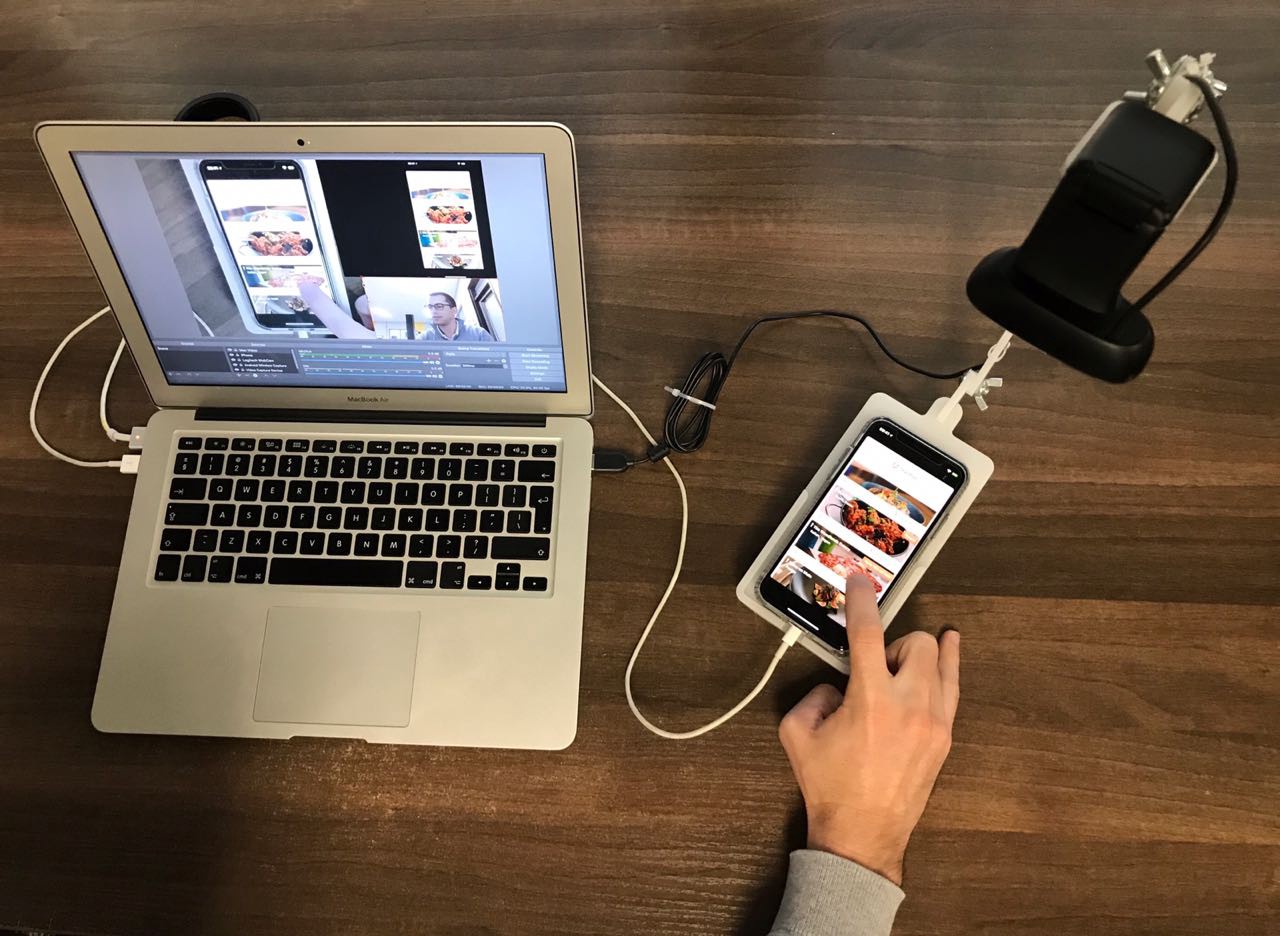 Our latest testing sled with an iPhone connected to Open Broadcaster — you can see the recording capturing taps, a feed of the app screen as well as the user's face.
What we learnt:
With a budget of $50 and a bit of research you can put together a mobile app UX testing setup that does as good a job as anything available commercially.