Designing websites can be an arduous task for those of who have no or very little understanding of code. Freelancers and design agencies who service hundreds or thousands of clients must use tools that allow them to seamlessly operate several websites from one cloud-based content management system.
Webydo is a cloud-based web design platform that lets web design professionals and freelancers create and maintain HTML websites.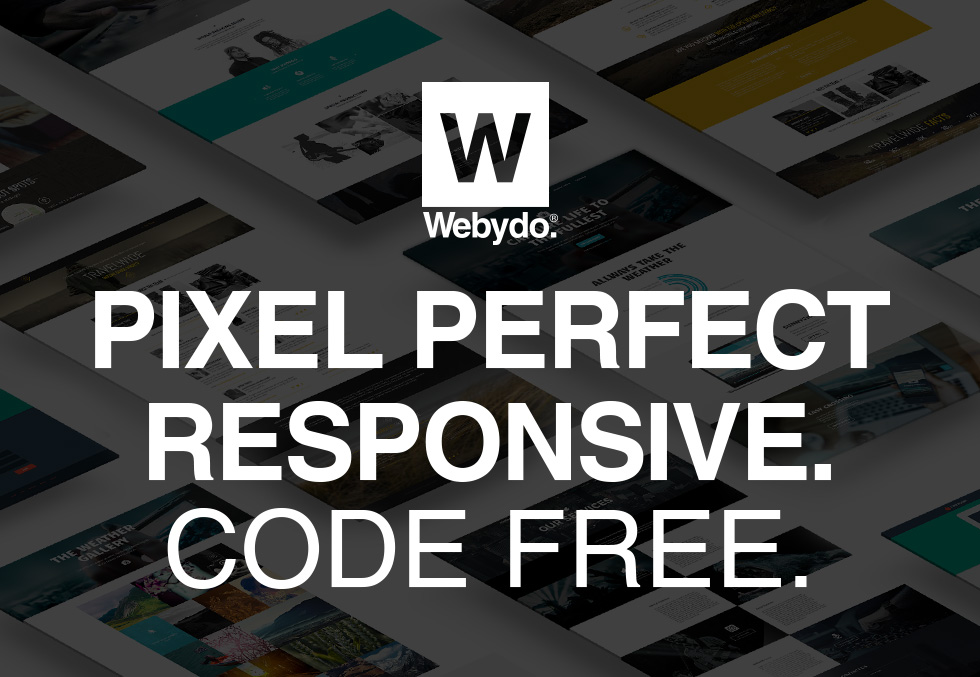 The company's unique design platform gives web designers a cutting edge technology that makes the design process easy and effective.
Many similar services are great for personal sites and DYI purposes, but what makes Webydo's platform stand apart is its ability for designers to build sites for their clients using the company's platform.
For example, Webydo's homepage was built using the company's own cloud-based software and their aim is to provide total design freedom for their customers.
Webydo offers free, and premium options with most features available for free accounts. With Webydo, clients can set up an e-commerce site or host a blog — including a WordPress blog — by setting up a subdomain for your site.
Webydo also handles all of your hosting on Akamai powered CDNs, which ensures your site is served in the fastest way possible, wherever it's viewed from.
Here are the latest new features on Webydo's platform.
Purchase Domain Names Straight from Webydo.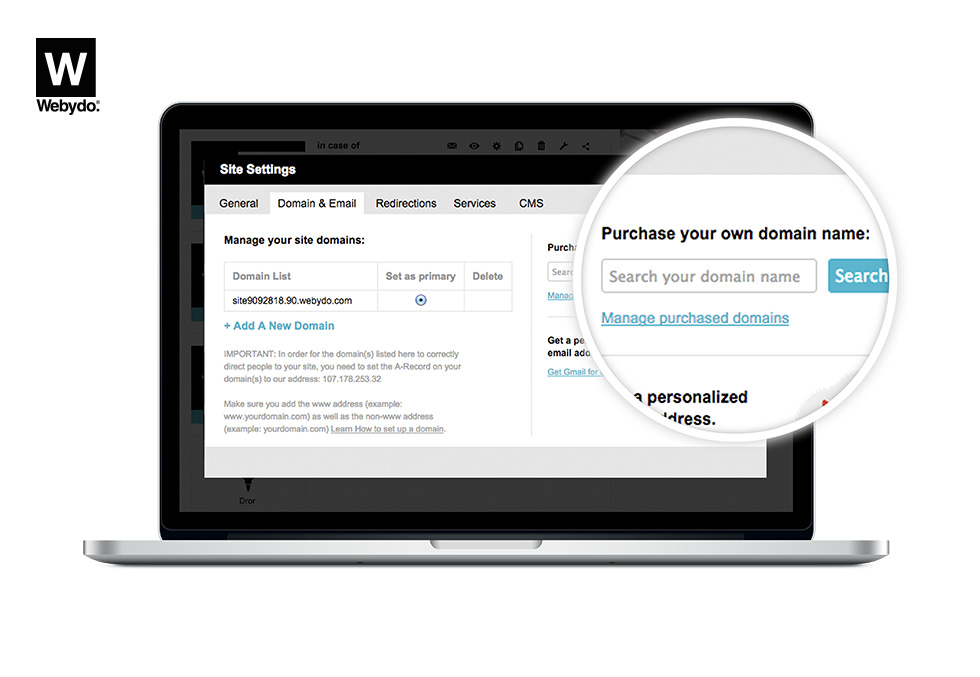 You can now choose your domain name and purchase it directly from your site settings in your Dashboard.
The domain will be automatically connected to your website.
How to work it:
Go to your site settings on the Dashboard and click the "Domain & Email" tab to purchase your own domain.
Custom Design Your Own 404 Pages.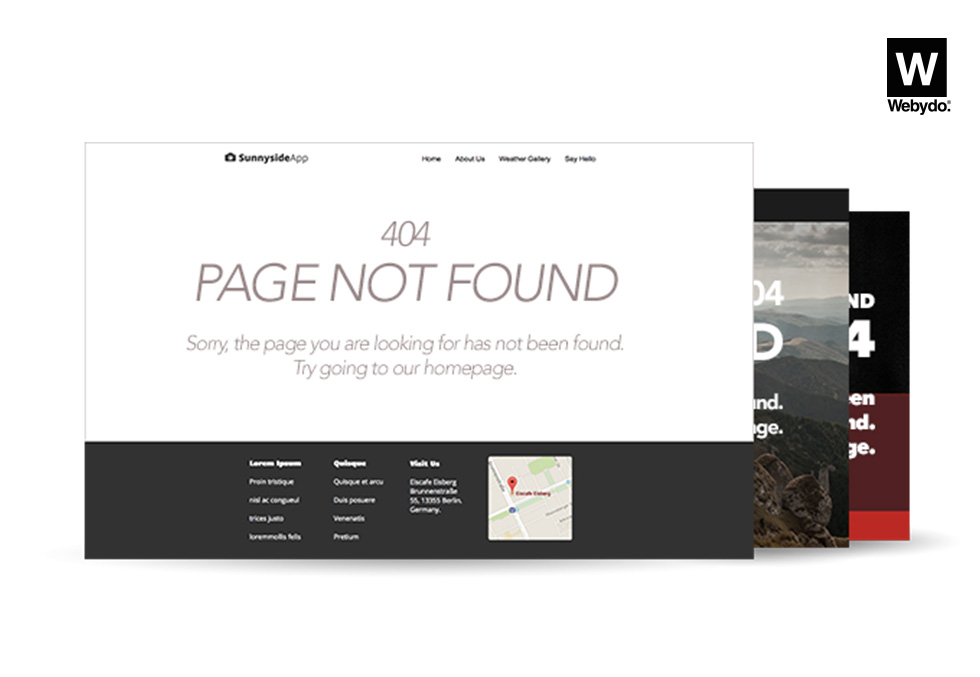 Fully customize your own 404 Error page.
Tip: Design an appealing message on your 404 page so visitors will understand what happened and what they can do next.
You can see ours here.
How to work it:
For new sites: When you create a new site, a "404 Error page" will be part of your page list so you'll be able to fully design it just like any other page.
For existing sites: In your Studio's "Pages" menu, create a new page and make sure that the URL property is set to www.yoursite.com/404.html
New 301 Redirection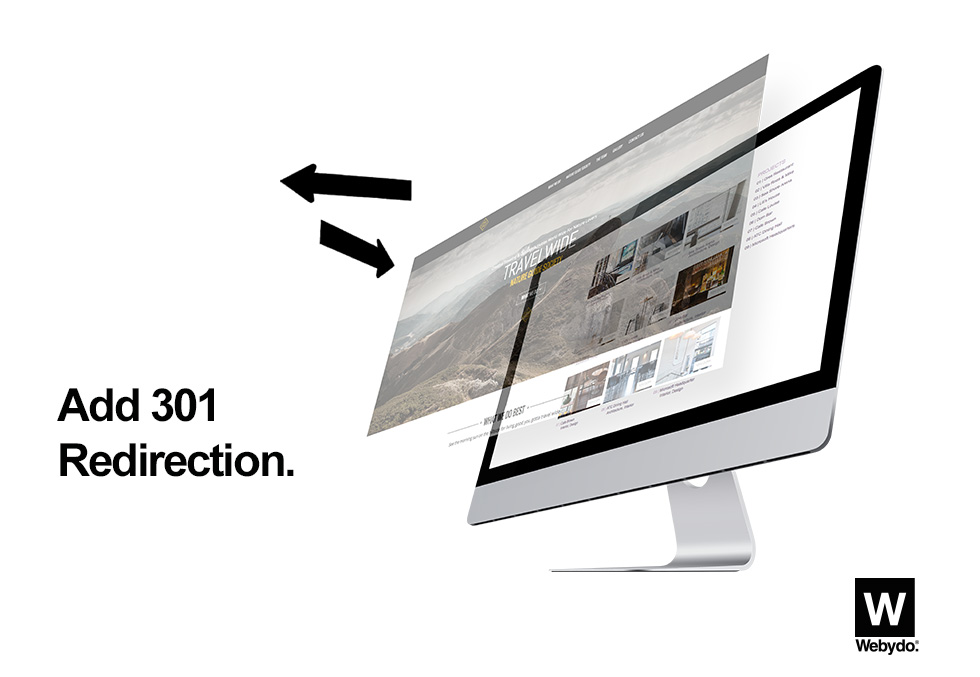 Add 301 Redirections to your site and migrate pages from old websites to your new Webydo site.
How to work it:
Go to your Dashboard, click on the Site Settings icon and choose the Redirections tab to insert your new URL.
If you're looking to build websites, but don't want to go to the trouble of learning code, then you have a lot of possible options: you could build with WordPress, you could hire a developer, or you could opt for an online publishing suite that will do the hard work for you, and today we've got a money-off voucher to help you get started.