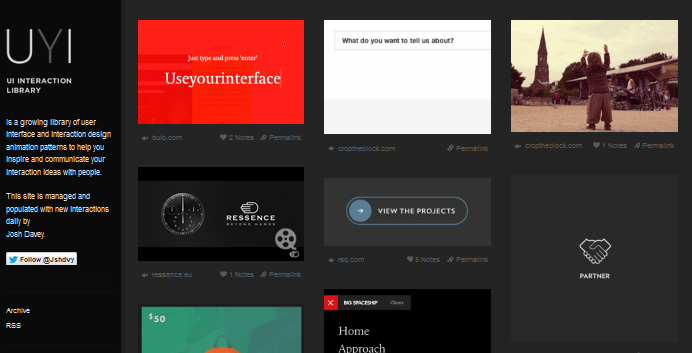 There are many galleries online that showcase the best in web site designs. As we move towards a more interactive web, we need more than just beautiful aesthetics. Designers and developers need to look for user interfaces, specifically different types of user interactions designs, to inspire them on how to design websites that users can interact with.
Here are some  that I used frequently whenever I need references on how to design certain interactions. I am sure there are more sources than what I have listed here so please reference them in the comments below.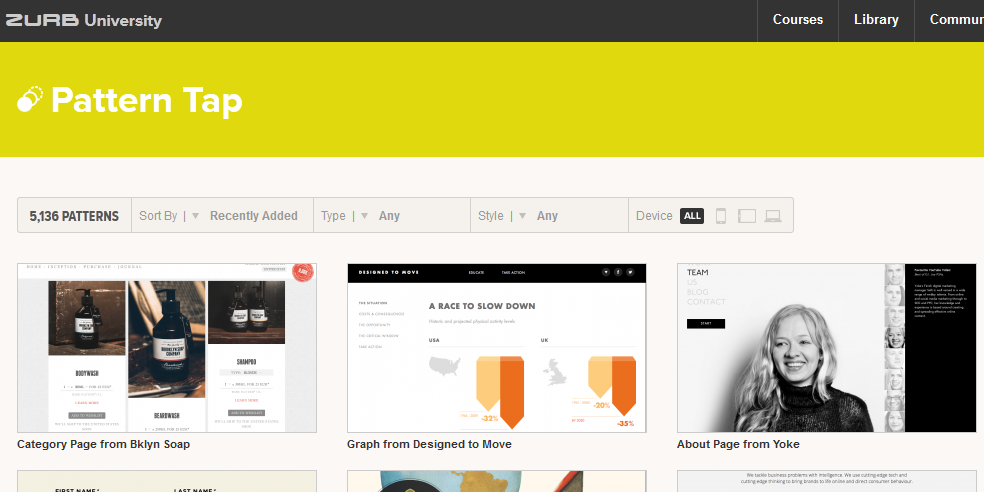 PatternTap should have no stranger to most of you. It is one of the earliest resource site that highlights different interaction designs from check in to finding friends to visitor activity log. This is one of the resource site that I highly recommend.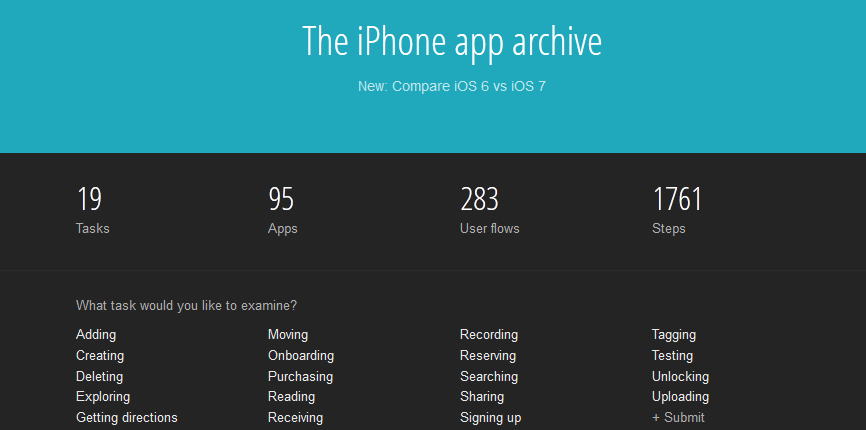 UXArchive focuses more on user interaction design fro the iphone. As you can see from the image above, there is a wide range of user interactions examples for you to reference. Everything from onboarding to tagging to unlocking is available for you to browse and examine.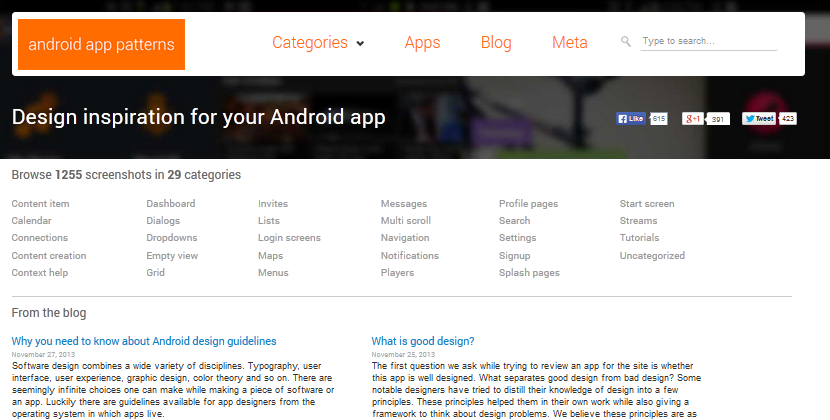 Android-App-Pattern is the equivalent of UXArchive but it is aim for the android UI designers.  It is a relative new site so there is onlt about 1000+ examples that you can refer to. Regardless, it is a useful resource if you are looking for resources on different user interaction designs for the Android phone.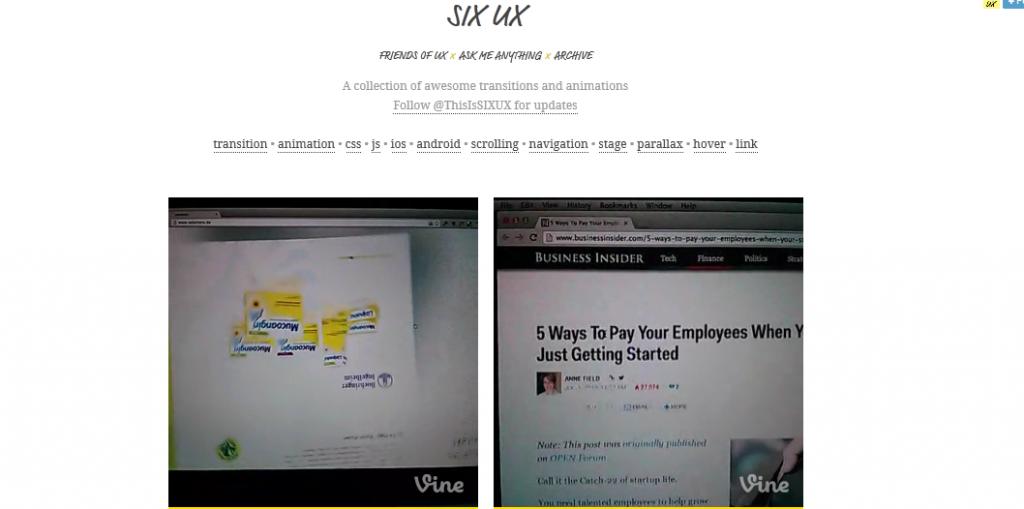 Six UX is a new resource site that I discovered recently. It is a collection of awesome transitions and animations that is very fun to watch. The screenshot cannot do it justice as you can't see all the animations being displayed. If you are into creating these transitions and animations, check out Six UX.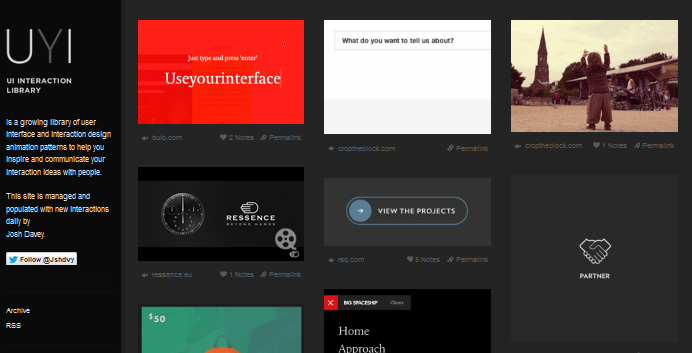 UYI is another relative new site that showcase user interaction patterns and designs. It has a mix of everything and is worth a look if you need more ideas on how to user beautiful user interfaces.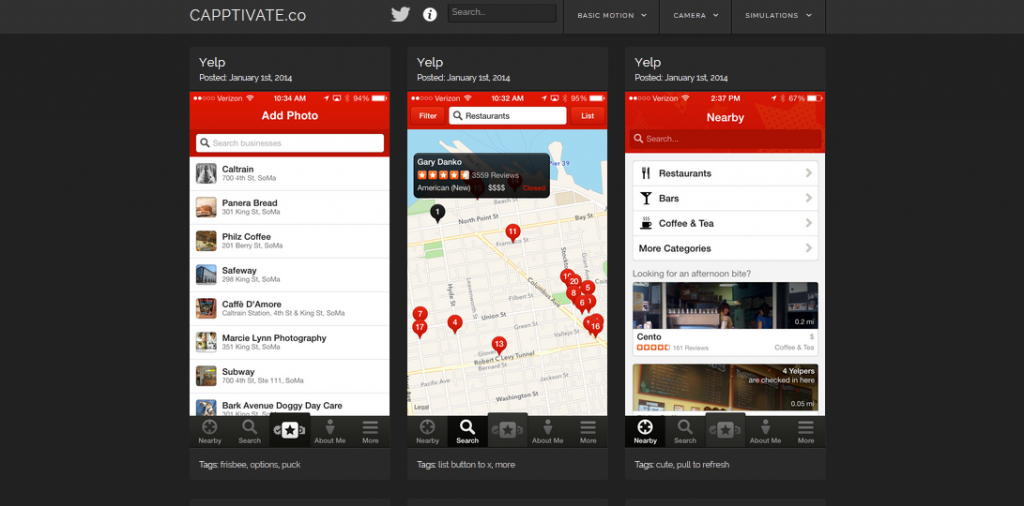 Capptivate focuses on mobile UI interfaces as shown above. I found its navigation a bit confusing but still offers a decent number of screenshots and examples to be useful for the mobile interface designer.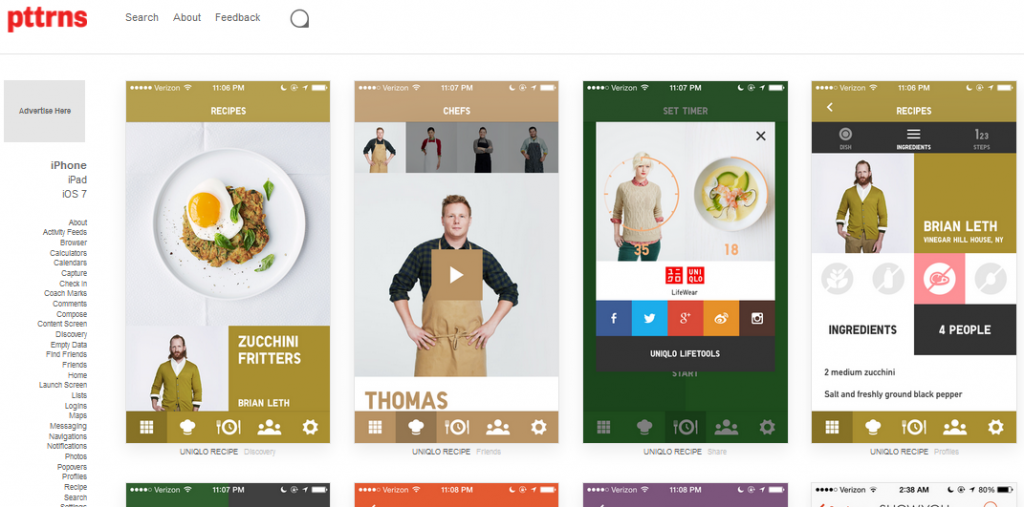 Pttrns is another well know site for showcasing mobile patterns and user interactions. A nice list of categories allow for easy navigation, with a clean look for quick browsing.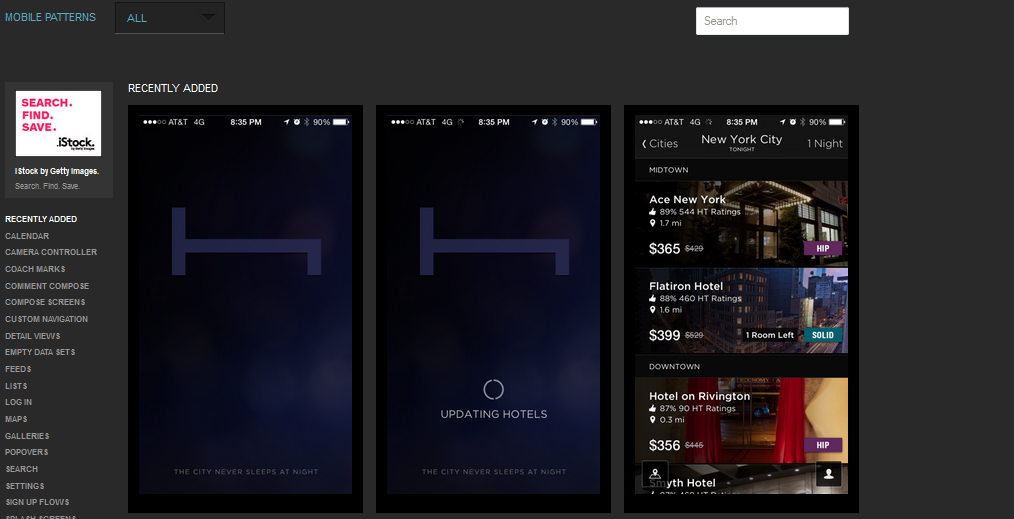 Another mobile UI centric showcase site. I only learn about this one recently but it is regularly updated and has lots of examples to showcase the different actions UI.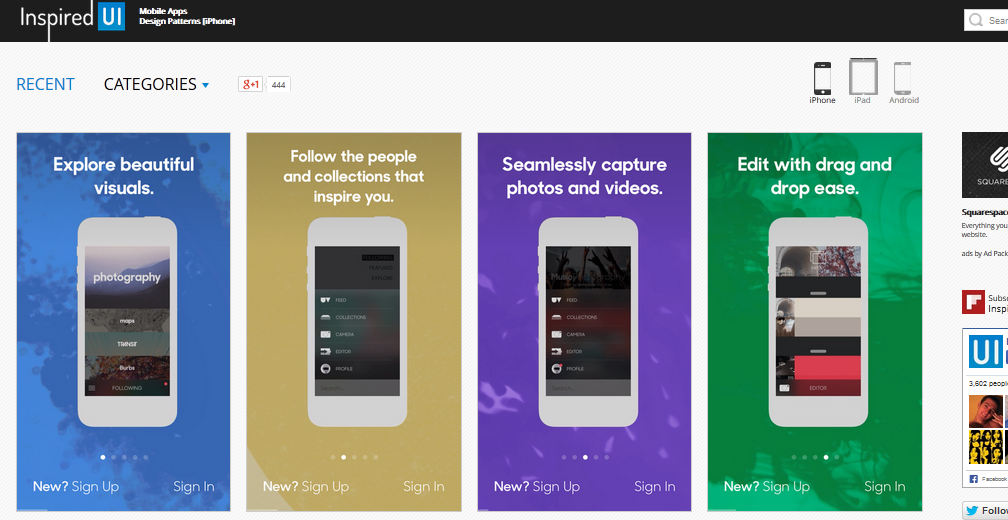 Inspired-UI is an iphone focused showcase gallery like UXArchive. There are some ipad and android UI as well but I would iphone screenshots is the biggest component of the website. Worth a visit though if you are a big iphone or ipad developer/designer.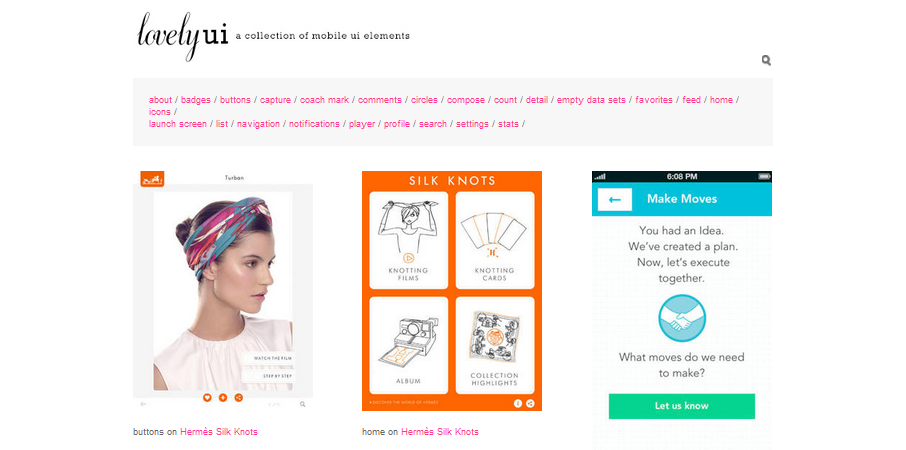 A minimalistic design showcase site. It features mostly mobile UI elements. Unlike other showcase sites, it doesn't show the whole mobile screen. Instead, it chooses and displayed certain elements within a screen.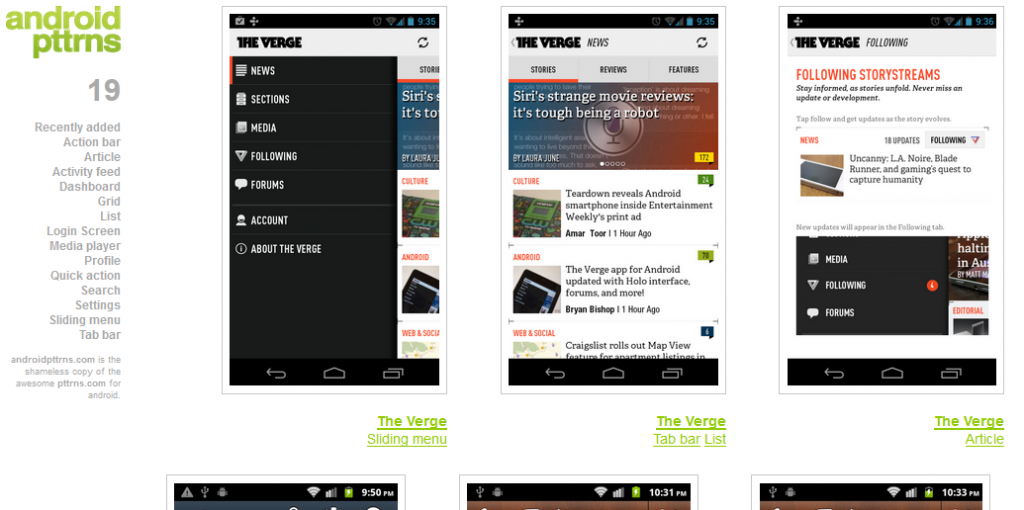 Obviously modeled after pttrns.com, this site only displays android centric user interactions. Nevertheless, it does have a lot of android UI examples for you to get inspirations from.
Free Online Resources For Developers, Designers and Photographers @Smashing Hub