What is the definition of a font? What is the difference between a font and a typeface?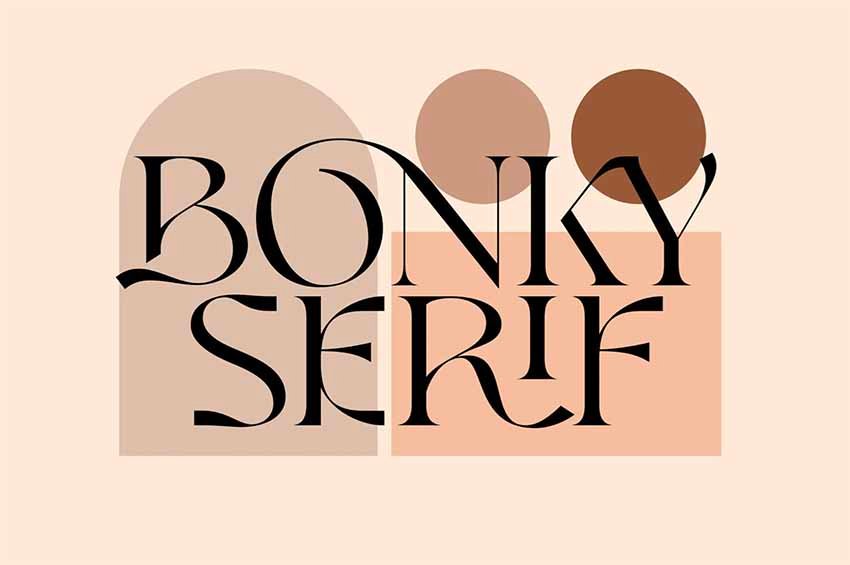 These are some of the questions we will be seeking to answer today before sharing our top ten favourite examples of fonts from Envato Elements. 
What Is a Font?
A font is a set of text characters, numbers, punctuation, and symbols which have a specific style, weight, size, and effect.
What Is a Font vs. Typeface?
A typeface is made up of fonts that share common design features. For example, the Arial typeface is made up of more than 28 fonts of differing styles, sizes, and weights like Arial Regular, Arial Bold, Arial Italic, etc.
What Is a Font on a Computer?
With the advent of desktop publishing, the term font began to be used to replace typeface, with operating systems and various applications using the term "font" in their menus instead of "typeface".
For example, you upload fonts to the Mac library, not typefaces, and both Adobe and Google offer font libraries, not typeface libraries. In addition, in web development, "typeface" has been completely replaced by the class name font-family. These practices have blurred the lines between the two terms which, in common usage, are now used interchangeably.
Examples of Fonts From Envato Elements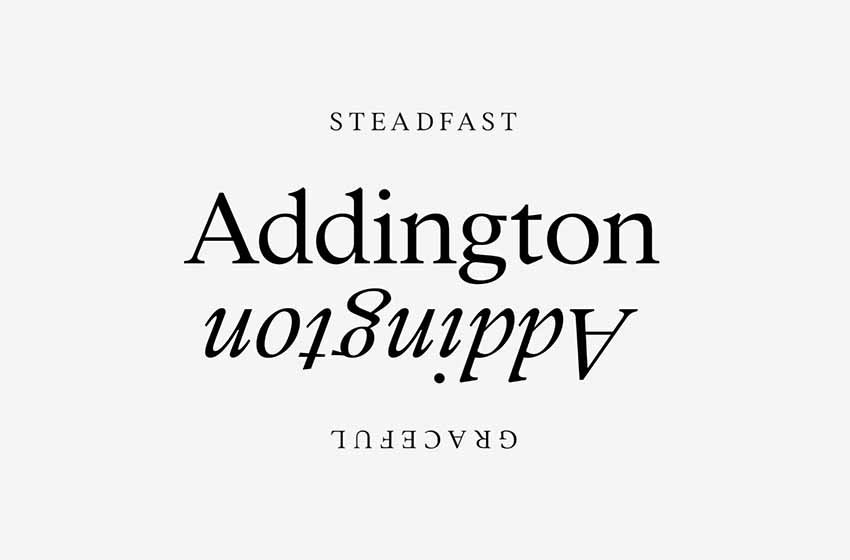 Addington is a typeface, but notice in the title the term "font family" is used. Addington contains seven different font styles and offers the full range of upper and lower character fonts, numbers, and punctuation.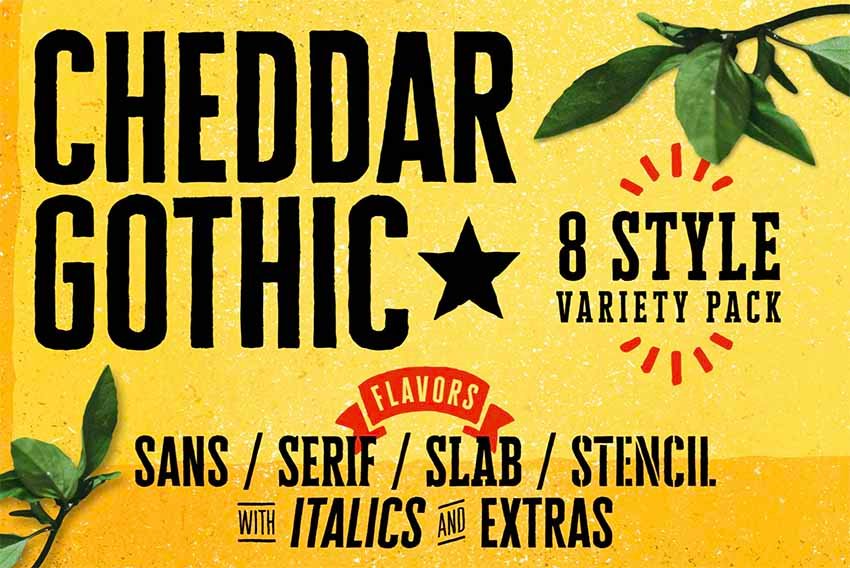 Cheddar Gothic is another beautiful typeface/font family that offers eight font styles. Each font includes 92 matching catchword and icon glyphs which you can use to enhance your designs.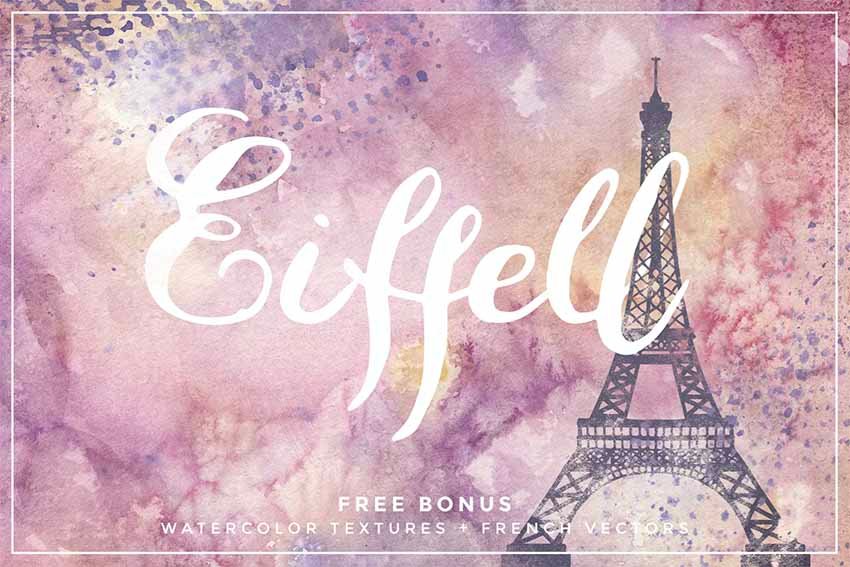 When you're looking for a unique and stylish typeface, Eiffell is a great choice. This handcrafted font is perfect for greeting cards, logos, posters, and other typographic designs. Eiffell includes standard and extended Latin characters, numbers, symbols, and a selection of ligatures.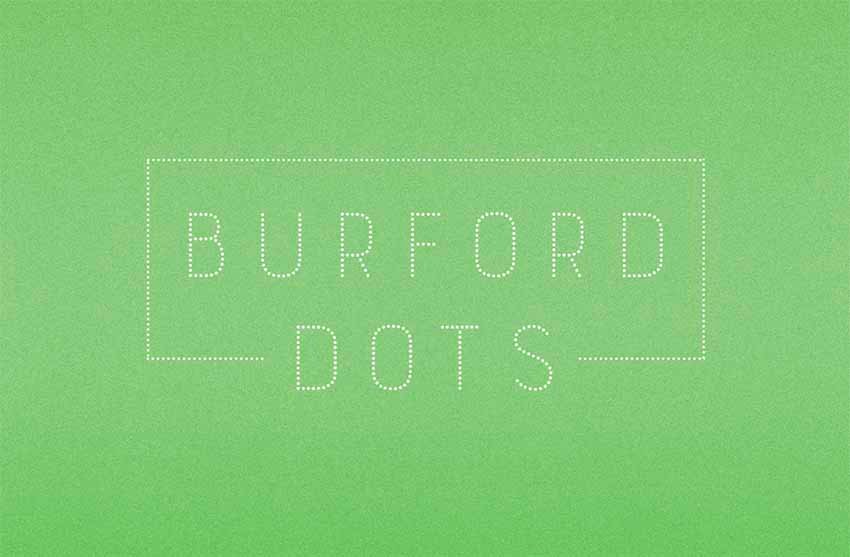 Burford Dots is one font from a collection called the Burford Pro Font Family. This is another cool font that offers extras you can use in your designs, like banners, borders, corners, arrows, line breaks, anchors, and more.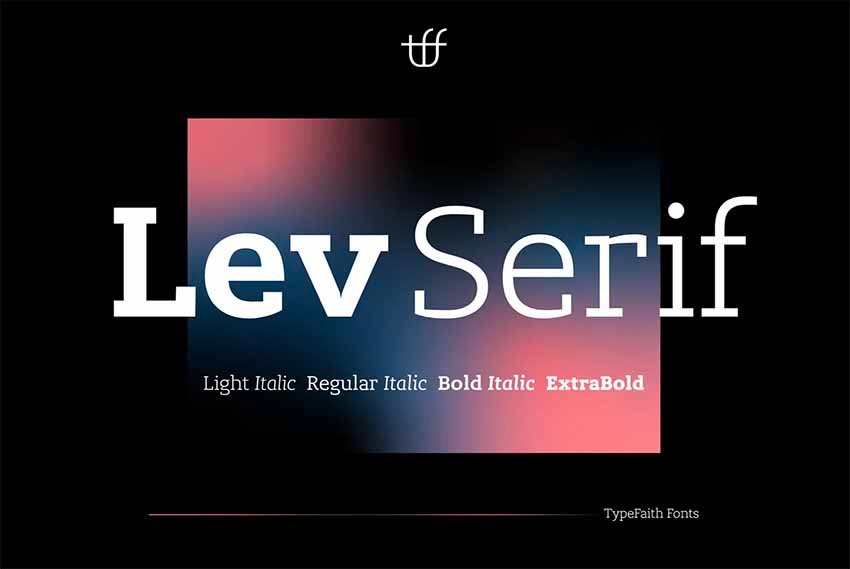 Lev Serif is a wonderful slab serif font family that offers seven different font styles. It's a great choice when you want to combine different weights of lettering in the same design.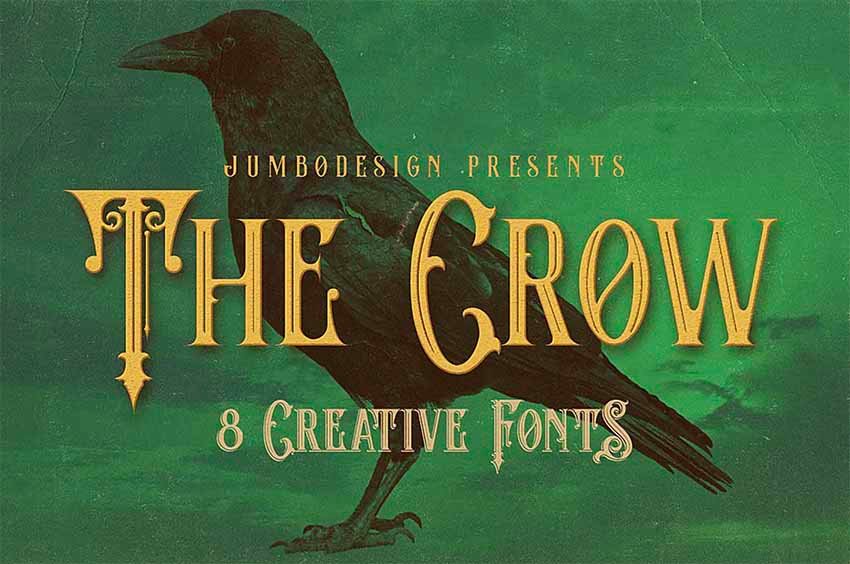 When you need a display font that will grab the eye, The Crow is the right choice. This vintage typeface offers eight different fonts in regular and grunge, inline and inline grunge, shadow and shadow grunge, inline shadow and inline shadow grunge.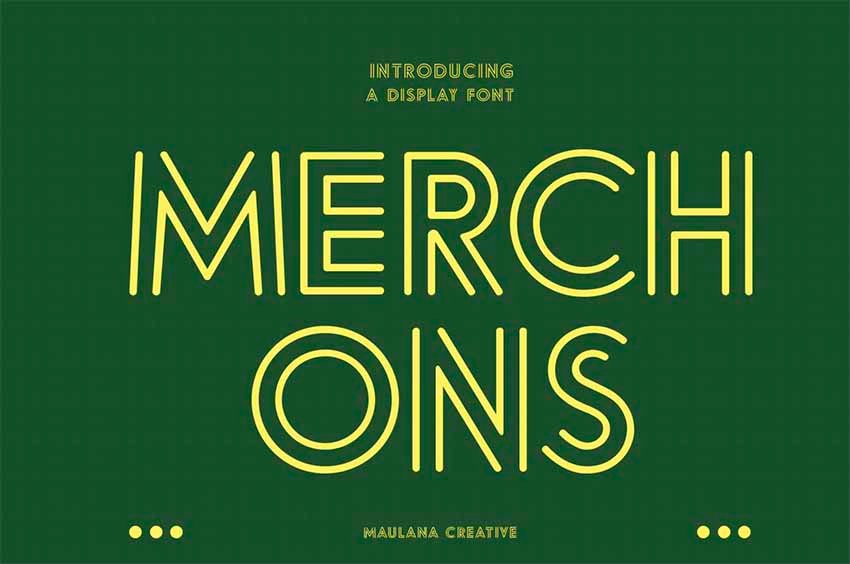 Merchons Sans Display Font is a terrific line style sans serif font that's great when you need an eye-catching display or a standout font for branding or logos. The font offers plenty of ligatures and alternates so you can create a look that's uniquely yours.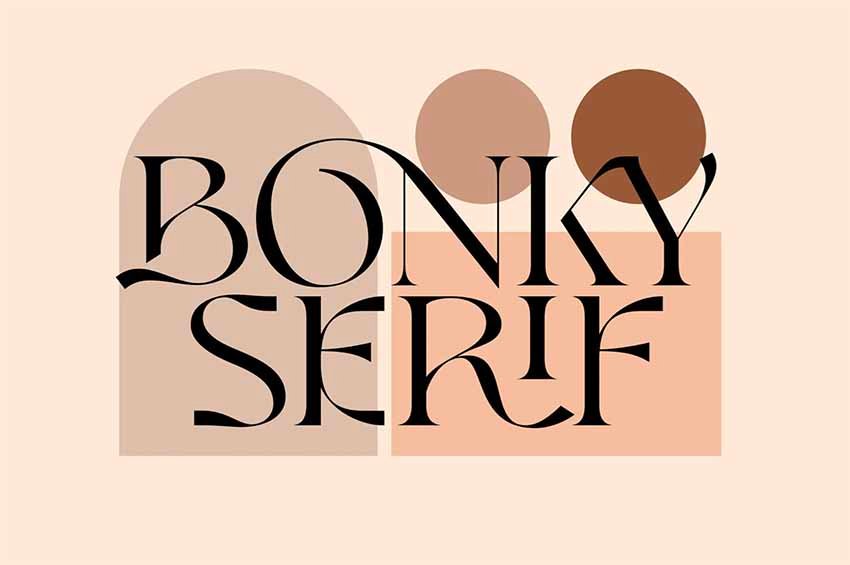 Here's another eye-catching font for those special projects. Bonky Serif offers upper and lowercase letters, as well as alternative characters and ligatures to help you design stunning logos, signs, headlines, greeting cards, and more.
Northden (TTF, OTF, WOFF)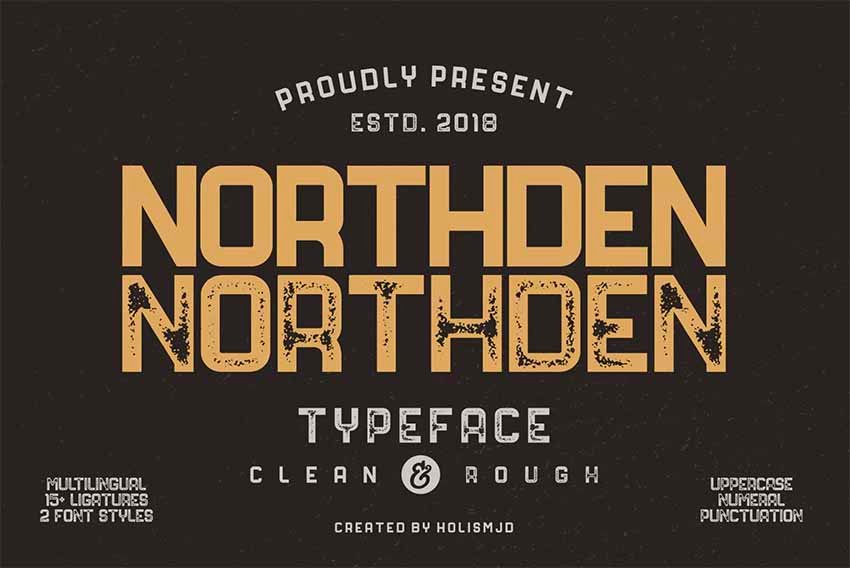 For something a bit more toned down but equally commanding, there's Northden typeface, a bold sans serif available in two font styles: clean and rough. Northden offers uppercase characters, punctuation, numbers, and over 15 ligatures.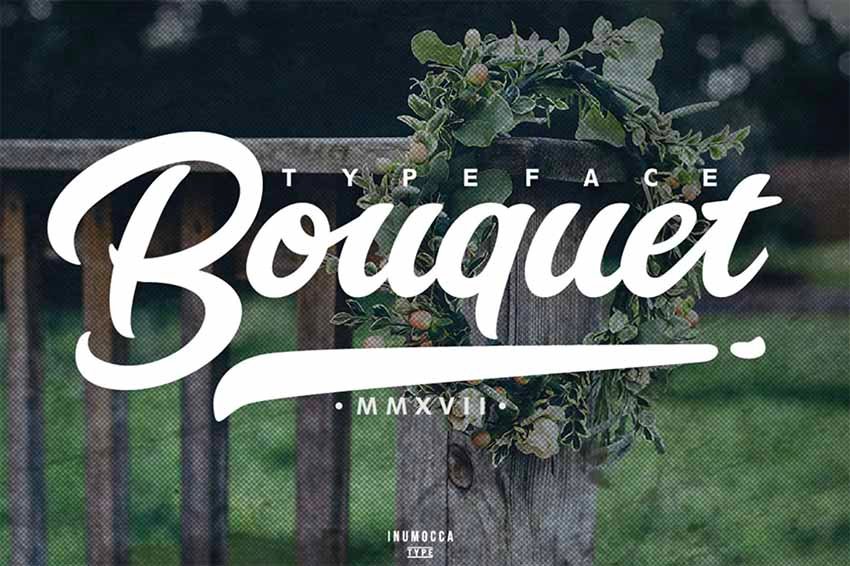 Bouquet Typeface is a great script typeface that can be used in a wide variety of projects. It offers upper and lowercase characters, numbers, punctuation, and symbols, as well as cool ligatures you can use to personalise your text.
Choose Your Favourite Font Today
Now you know all about font vs. typeface and where to find the best examples of fonts, head over to Envato Elements and download your favourites today.
If you want more information on fonts, check out these really helpful articles from Envato Tuts+: