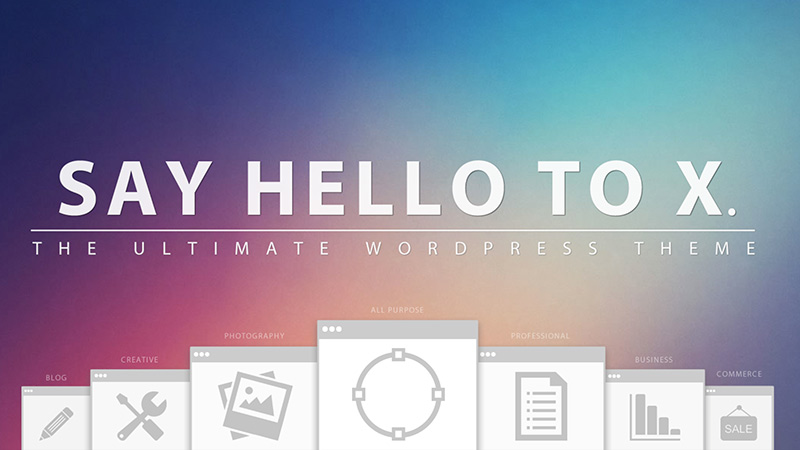 Many small and medium-sized businesses still lack an online presence. This means that designers are in for a busy year. A huge number of proficient platforms testify that technical skills are no longer necessary, but optional.
This level of creative freedom for designers was unimaginable a decade ago, when the only way to create decent-looking websites was to get a developer and a designer to team up. Thanks to these recent developments, this has changed. We've singled out 15 of the most promising platforms that help professionals do what they love best without having to think about manual coding.

Platforms for Designing Websites
IM Creator
For those of you who didn't know, IM Creator was the first site building platform to use HTML5. Its penchant for innovation continues with IM Self, a mobile application that brings together website building and social networking. This experiment is currently available for users from Australia and Japan, but it won't be long before everyone is able to get their hands on it. With this app, users will create a social profile that curates their interests, and publish it on a distinct website that can evolve into anything if you hack it.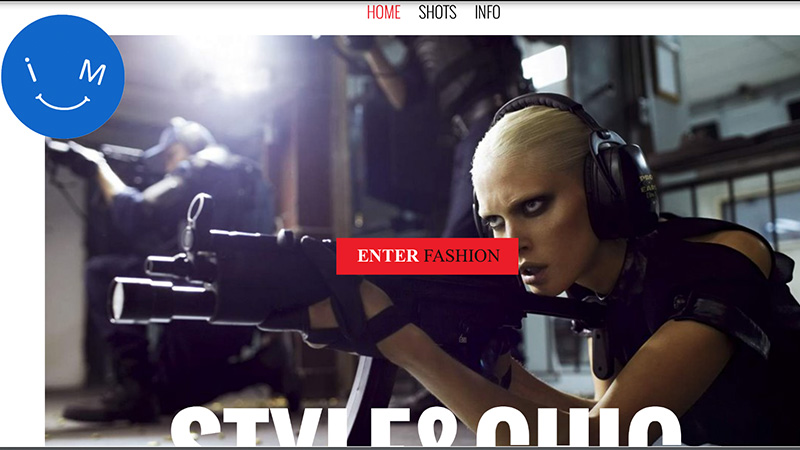 The professional web design tool is a great source of templates that are categorized according to purpose and popularity. You will stumble upon templates made for restaurants, artists, hotels, lawyers, and amazing layouts meant for mobile sites. Well over 4 million websites have been created through these templates, and they are all responsive to desktops, Macs, tablets, smartphones, and any type of browser.
With IM Creator White Label, independent designers can build their clients' websites with ease, and integrate their own brand identity in the process. What is more, the site owner is free to update content whenever they feel like it, without turning to you every time.
Webydo
Does the "W" in Webydo stand for "Wonderful"? What about "Worthy" of your attention? The central idea behind Webydo is that designers never feel constrained to deal with the technical part of creating a website. The feature-rich, intuitive studio makes you feel you're working with old friends – InDesign and Photoshop.
Webydo shines for client management. Its amazing CMS lets you decide which sections of the site owners can edit, and which they can't touch. Plus, bill your clients straight from your self-branded Dashboard, with self-branded invoices.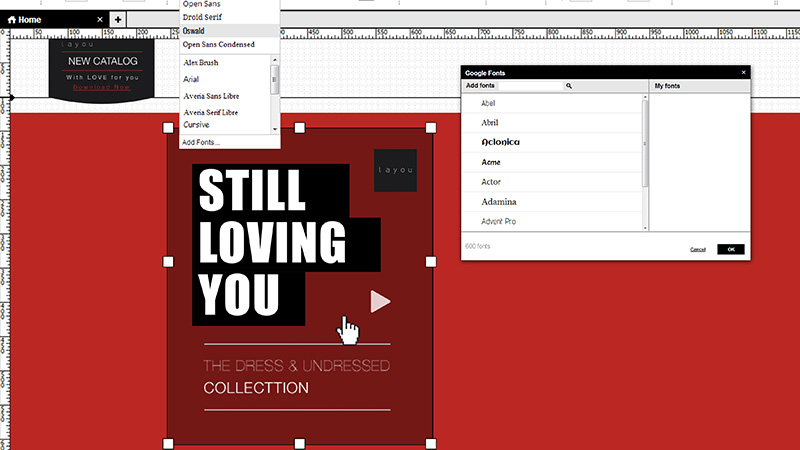 Other great features: incorporate a mobile-friendly eCommerce widget if you're planning to launch an online store; upload any kind of file in your Media Library (images, documents, etc.); make certain elements "hover" on the screen when scrolling. And, if you wish, you are free to add code to the CSS document, or add/edit the site's <header> and <body> sections.
X WordPress Theme
For designers who love the technical side of their work, WordPress is by far the most popular CMS on today's market. Because of this, even though there are countless themes and plugins available all around, today we only want to bring your attention to one: the X WordPress theme. After lingering almost a whole year in a stage of development, X was created to take WordPress themes to the next level.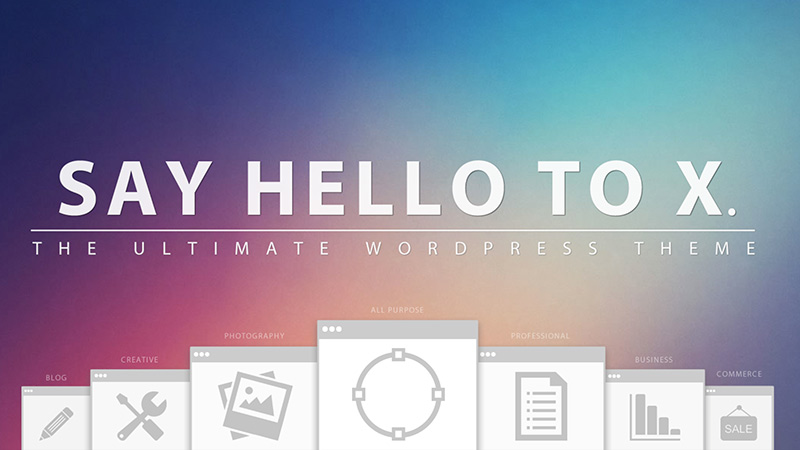 This fully responsive theme has the ability to give you multiple design options plus full site administration, handled through a wonderful live previewer. Now you don't have to click back and forth from your admin panel to your site to see how the changes look, you can see the changes in a real time preview! X has established itself as a leading WordPress theme and is currently the most popular new product on the popular theme marketplace, Theme Forest.
Startup Design Framework
It is our great pleasure to introduce you to Startup Design Framework, a platform that helps great creatives to reach even higher. This framework is Bootstrap-based, and easy to work with. Basically, designers get to browse through a series of components and choose which to enlist in the making of each startup website.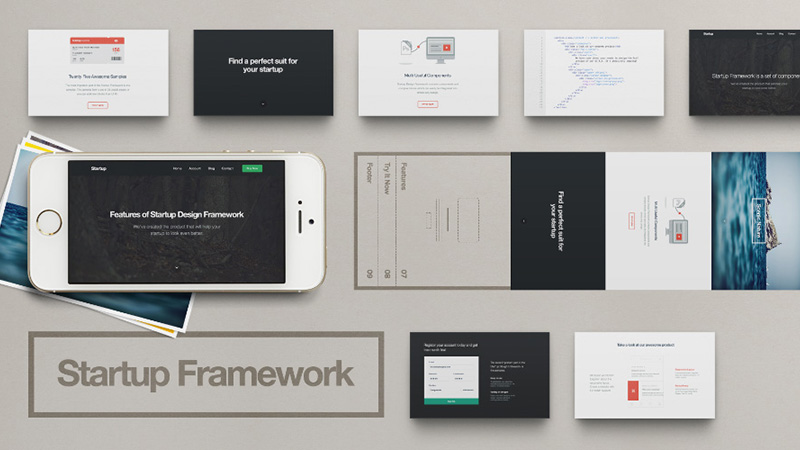 A total of 25 samples are put on display, and you may mark any of their components as your own. That would be a good idea, especially if you could make do with some extra inspiration. A landing page generator is also available. You can use it to drag-and-drop blocks, create your design, and then get it (automatically) transposed into code. The demo version of Startup Design Framework comes with two fully-documented Bootstrap themes, eleven components, and two images to use for iPads, iPhones, or Macbooks.
Wix
Last but not least, Wix deserves your attention if you're a designer who means to create a huge number of websites single-handedly this year. You can either build them from zero, or edit a template. By all means, use the images, clipart, and icons that are placed at your service.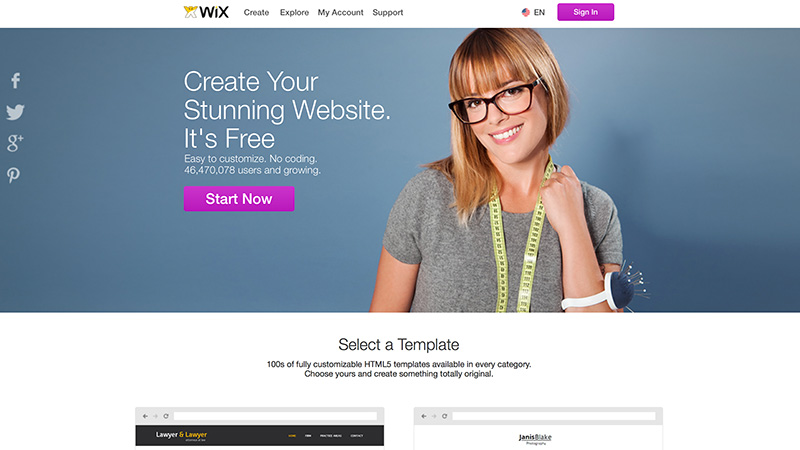 Moreover, if your purpose is to make a portfolio, a blog, an online business website, or an online store, you can establish certain pages that become unrestricted when its visitors pay up.
DIY Themes
Let's talk about Thesis from DIY themes. This theme, currently available in version 2.1, stands out through three major features: site tools, skins, and of course boxes. The team behind this design and template manager for WordPress goes as far as to claim that these features are perfected and revolutionary.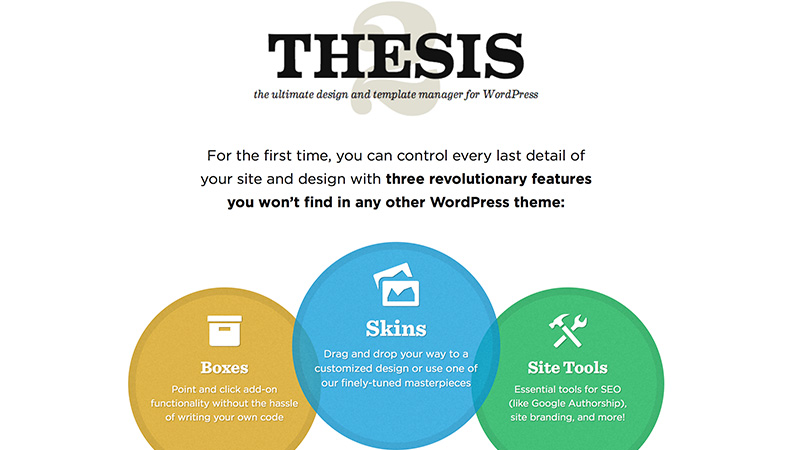 To begin with, the tools for search engine optimization are really effective, and you can easily get your client's site to uphold a high page rank on Bing or Google. Furthermore, you can take active steps to drag-and-drop boxes until your site design looks exactly as you wanted, or simply choose a skin from the three existing possibilities and modify its elements. You can add anything, from social network buttons to customizable MailChimp or AWeber forms.
Elegant Themes
Are you looking for ravishing WordPress themes? Take your pick from 88 Elegant Themes. Above all else, make sure to check out Divi, the latest addition – and praised beyond measure. Its Page Builder is truly excellent.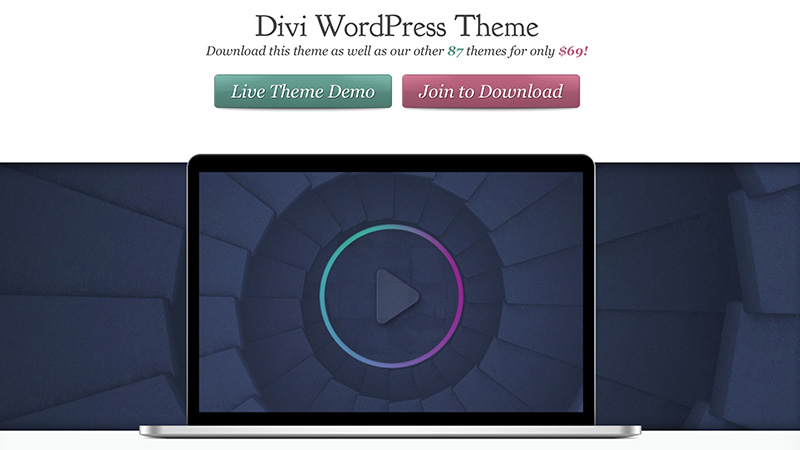 It gives you a structured way to set up a great website design; first, you establish horizontal sections, and then insert horizontal rows. Next, add modules, and your work is done. As a time-saving alternative, use a template.
Light CMS
Light CMS is like heaven for resellers, especially at the present time. Can you believe that an 80% discount awaits us here? In exchange for just $ 19, users gain access to every possible Light CMS feature, and may set up any number of products in the case of online stores.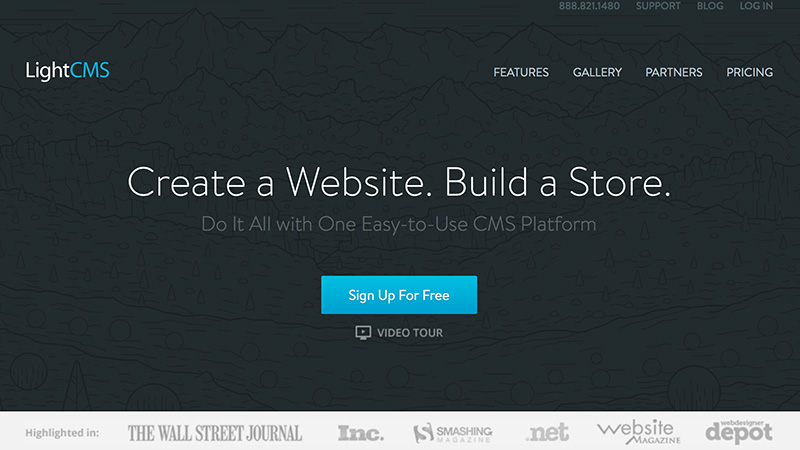 Besides, they also get unlimited storage and pages. That sounds nice, doesn't it? On top of everything, Light CMS also provides free, top-tier hosting.
Moonfruit
The templates, backgrounds, and images from Moonfruit are a designer's pure delight. What is more, if you seal the deal with this builder before May the 31st, you will benefit from a 10% discount, regardless of the plan you choose.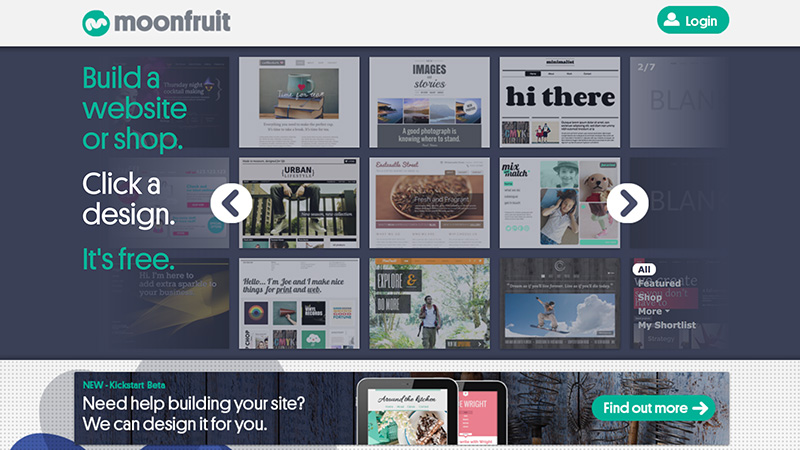 It's a springtime sale, but even at any other time of the year, the prices from Moonfruit are convenient. They start from $ 10.80 for the smallest package, and don't go any higher than $ 31.50.
Onepager
Experience shows that small businesses are better off with a single-page website than a complex installment; and this observation extends beyond small enterprises.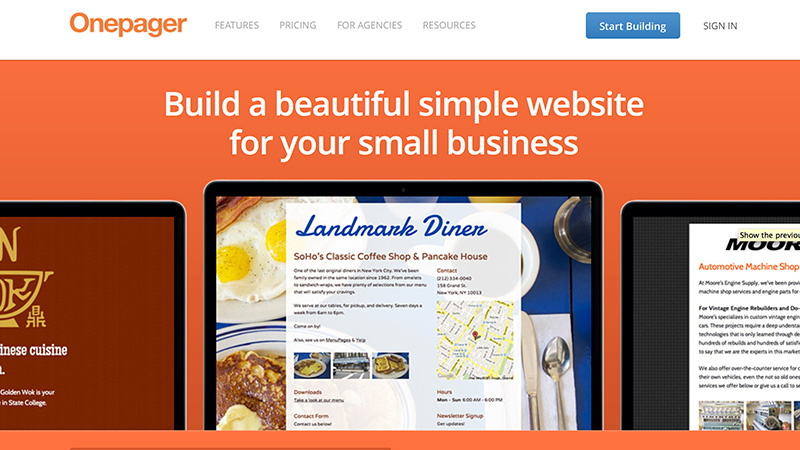 Truth be told, whenever someone goes on a website these days, they often use a mobile phone or a tablet. Therefore, it makes more sense to scroll down, than to click on a number of web pages and wait for them to load. For this reason, you may want to create websites with Onepager.
Webzai
Webzai is gathering more and more popularity in designer circles. This tool gives you the green light to start crafting websites from beginning to end on a blank canvas. It also places a large number of templates at your disposal, so you can preview the end result right from the get-go, and modify any part of the theme to reach it.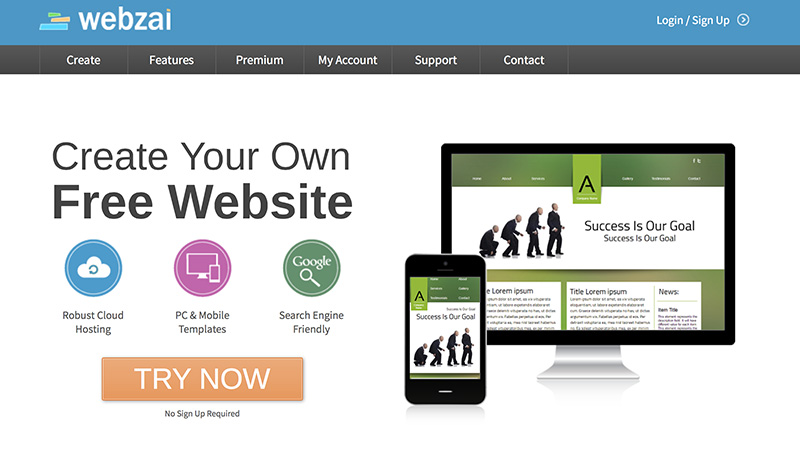 Webzai is available for free, or with a Premium subscription. Lastly, all published websites are provided with top-grade cloud hosting.
Pixpa
Pixpa also has a free trial (stretching over 15 days) that you may wish to consider if you deal with photographer clients on a regular basis. This platform will show you the meaning of haste. You will end up with a fabulous-looking portfolio in a matter of minutes.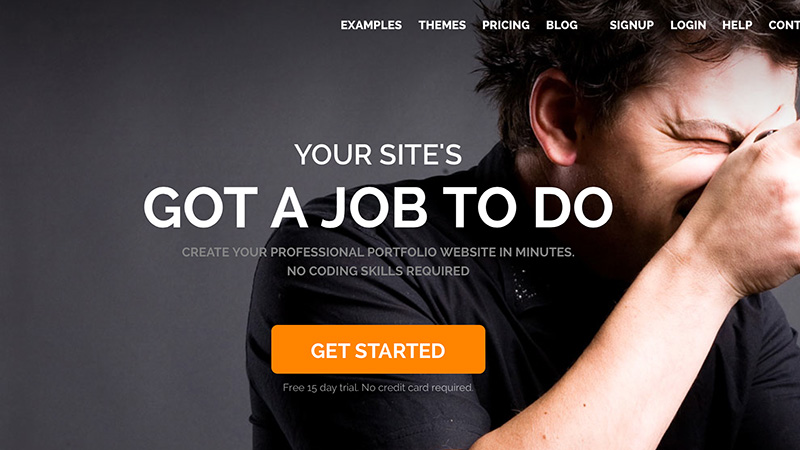 Your clients will have a perfect online venue to put their works on display, and sell them via Fotomoto. In addition, you can designate private galleries where customers provide feedback for each individual photo.
Site Sumo
Site Sumo is yet another accomplished website builder, and deserves to be in our top 15 of 2014. A point-and-click editor makes easy work of creating countless websites for your clients.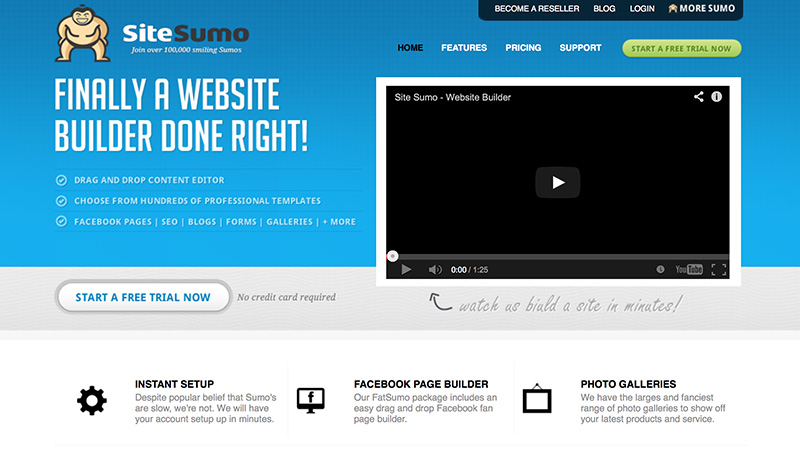 Have a look at the hefty collection of hundreds of templates, take your time, and choose the one you'd like to edit. On second thought, better sign up for the free 14-day trial and get a first-hand experience with Site Sumo.
SnapPages
SnapPages is one more noteworthy installment in our top 15. Use its cutting-edge HTML5 editor to create amazing websites for your clients without much effort.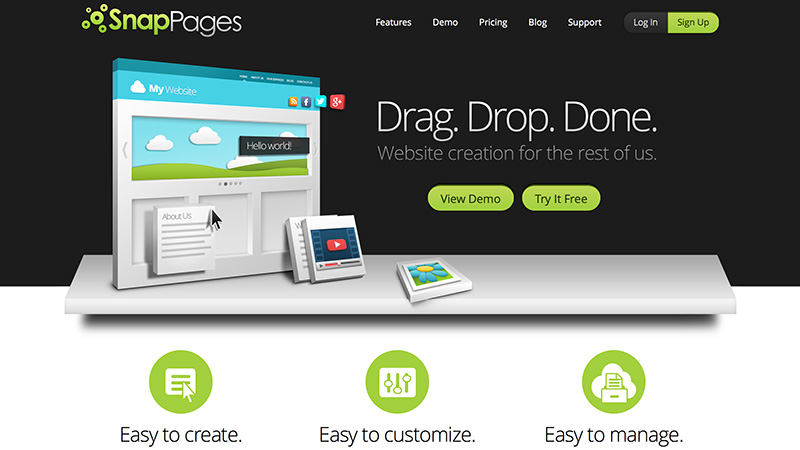 You just have to drag-and-drop any kind of element, wrap it up, and publish. If you're working on launching a blog, a useful spam filter scans every comment. As for web hosting, you can rest assured knowing that SnapPages ensures solid cloud hosting.
Two Way Resume
Turn to this platform if your clients ask you to set up their online portfolios/resumes – you won't find a more comfortable solution. Two Way Resume gives you 5 appealing templates to choose from, and you may add Youtube/Vimeo videos in the process.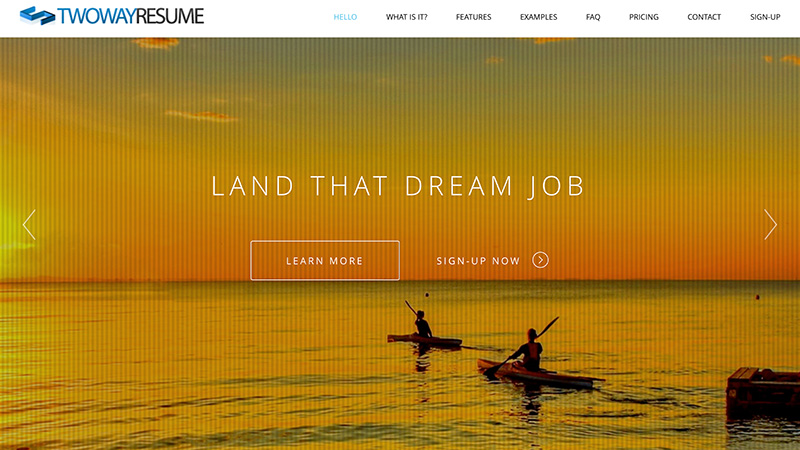 All in all, you'll end up with a professional profile that is very expressive and speaks volumes about your clients' personalities and potentials. They will most certainly make a good impression on any employer.
Sites created through some of these platforms
Overall, your websites can take any shape. Here are some examples of sites created through these platforms, to spice up your imagination:
Hipsta Food (Startup Design Framework)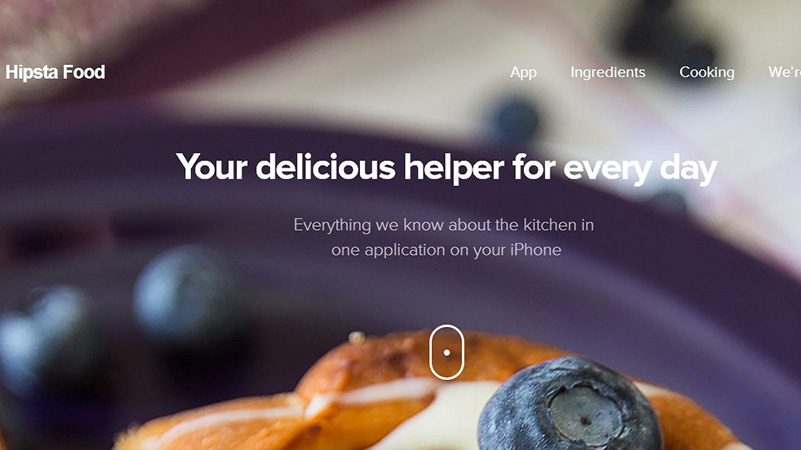 Conclusion
When you have a lot of projects in the pipeline, website builders can save you a lot of time, and these days you can achieve really professional results.
Do you use website builders? If so, which is your favorite and why? Please share your successes with us and leave the links to any sites you have created, or just let us know your opinion on website builders in general.