The web design market is teeming with feature-rich platforms that promise to help creative professionals set up spectacular websites for their clients. The biggest problem is: how does a designer choose? Below you'll find our take on the Top 15 website design platforms of 2014.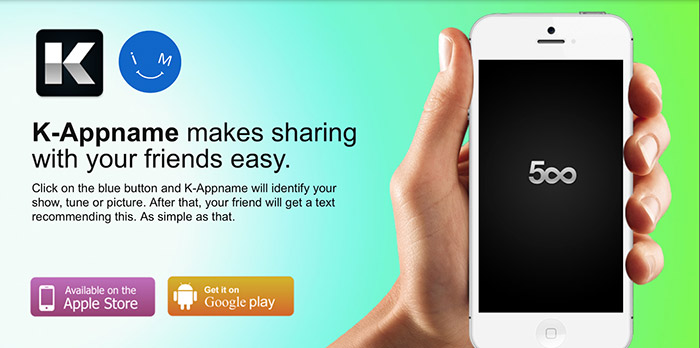 IM Creator is an excellent solution for today's crafters. We deem this tool an elegant solution for designers, as it helps piece together handsome-looking sites effortlessly, and in no time at all. Just browse through the many categories of templates that have already been used to create fantastic websites. Single out the most attractive layout, and then customize it according to your own style and taste: drag-and-drop elements such as widgets, videos, or pictures, add text and favicons, and manage pages.
No one has ever made a great website without using top-quality imagery. IM Creator curates vast collections composed of high-resolution stock photos that are organized by topic. The branch is called IM Free, so designers can take as many resources as they need and pay nothing in return.
IM Creator is a perpetual innovator. It was the first website builder to use HTML 5, and has only just launched IM Self, a mobile app that unites site building and social networking into one glorious enterprise. Users from Australia and Japan can already set up unique social profiles and curate anything to better express their singular personalities. What's more, these profile-websites can evolve in any direction, because their developer users can hack them.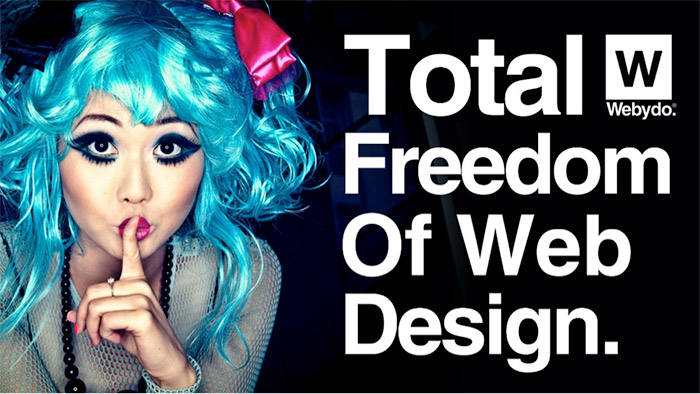 Webydo is every professional designer's dream come true. It provides you with total creative freedom in a cloud-based studio that resembles Photoshop and InDesign. You never have to get technical… but if you want to, you can add code to your site's CSS document, and edit or add code to its <HEAD> and <BODY> sections.
The all-in-one Content Management System is just fabulous. Designers determine which content areas can later be edited independently by site owners, plus, you can create invoices for your services, stamp them with your brand logo, and send them to clients from the similarly-branded dashboard.
When creating a website, you'll be pleased to discover that you can upload any type of file into the Media Library, and even use mobile-friendly e-Commerce widgets to launch your clients online stores. Last but not least, you can "nail" certain website elements on the screen, so that they "float" when you scroll the page.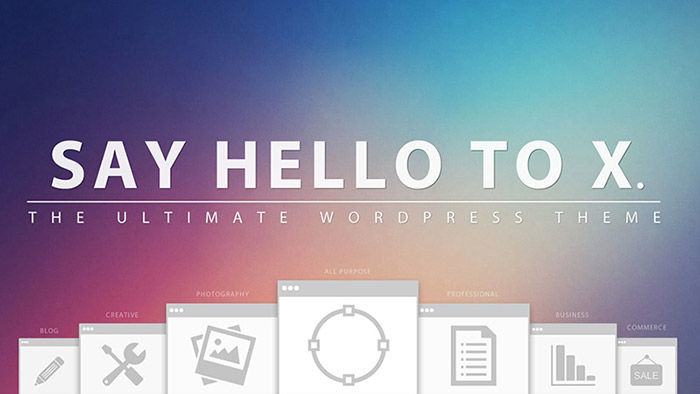 What do you get when you combine the latest and greatest features that WordPress has to offer with the best marketing practices and trend-setting design options? The X WordPress Theme, of course. If you are a WordPress user, especially if you like to focus on the more technical aspects of design, this is most likely the theme you have been looking for. Thanks to the 30+ demos the team behind X has created, you can go right ahead and get a preview of what you can do with this powerful theme.
Calling it a "theme" feels almost inadequate, considering what X places on the table. From the opportunity to choose from multiple designs (Stacks), to managing your site layout, design, typography, and more with their Customizer (Live Editing), to eCommerce compatibility (WooCommerce), X is quickly establishing itself as the go-to theme for many web developers and designers. You have all the reasons in the world to get curious and go check it out!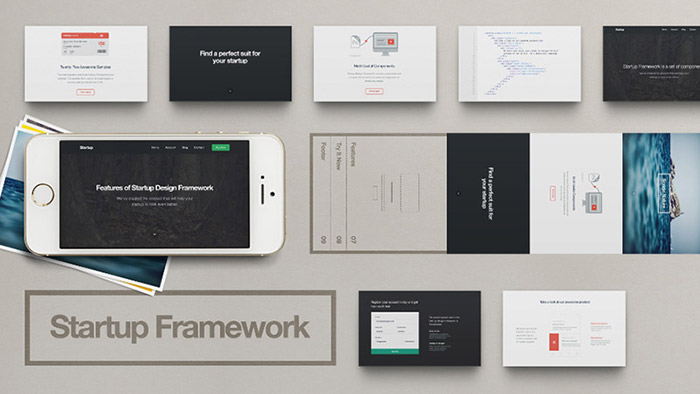 Let me tell you the features that distinguish Startup Design Framework from all the other designer-oriented platforms. In short, it's based on Bootstrap 3, offers its users a block model and 25 beautiful samples, uses HTML 5, CSS 3, and LESS, has a proficient landing page generator, and sports a demo version with access to eleven components, two documented samples, and two images for iPad/iPhone/Macbook.
You will pick website components from the shelves, and merge them together like LEGO blocks until you get the design that you want. Each and every component of the 25 ready-made samples is also prepared for markup. As for landing pages, the generator lets you drag-and-drop blocks, consult with your colleagues if you must, and then automatically generate code for the static design.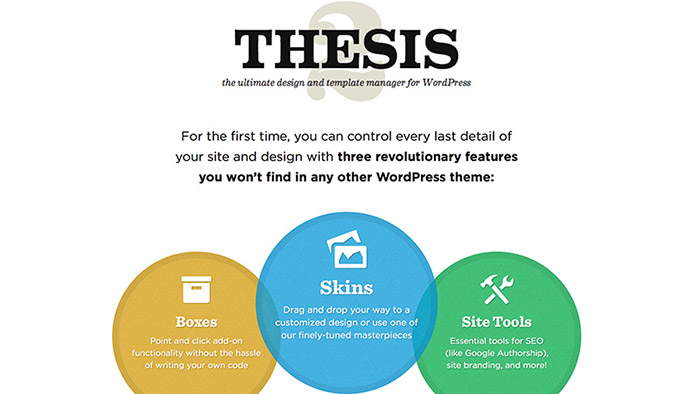 Have you heard about Thesis 2.1 from DIY themes yet? We certainly have. How could we fail to notice a superb theme for WordPress websites that comes with great site tools, as well as flawless skins and a point-and-click box system?
The site design editor is user-friendly and highly visual, so you'll find it's a piece of cake to add any element, from social network buttons, to customized MailChimp and AWeber forms. If you want to take it to a whole other level, sign up for the right plan and gain access to advanced developer tools. Either one of the three existing skins will make your website look stunning. And you can make sure it will have a high PageRank, because of the essential tools for SEO.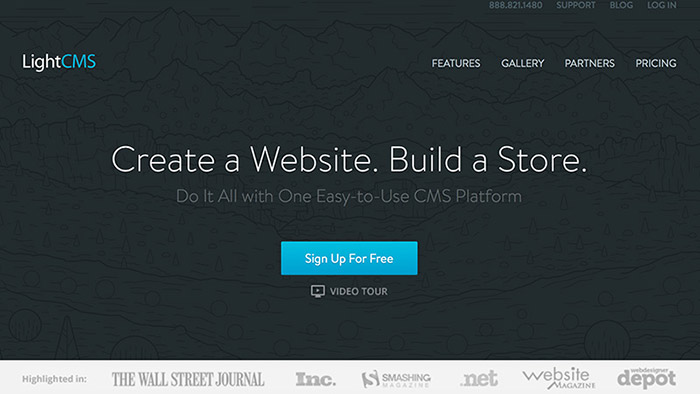 Say hello to Light CMS and its endless selection of website designs that respond well on any display, and are easy to shape into fulfilling your idea of a great website design. It's a happy choice for resellers, who can take advantage of a mind-blowing discount, and use all Light CMS features, as well as unlimited pages, storage, and number of products for online stores. With 80% off the standard price, you will only be paying $ 19 per month for one website.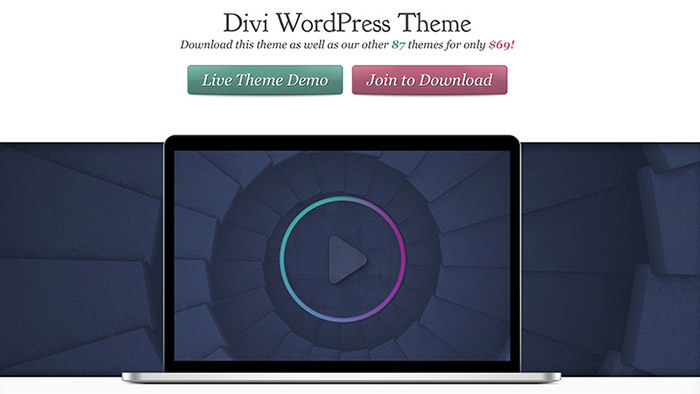 The team behind Elegant Themes gives us 88 exquisite solutions for creating our WordPress websites. Divi outshines all the other 87 items. Being the newest installment from Elegant Themes, it has several cutting-edge features. For instance, Divi is highly adaptable to many devices and browsers, and its Page Builder is impressive. You can modify an existing layout, or incrementally work towards a wholesome design by adding horizontal sections, then horizontal rows, and finally modules.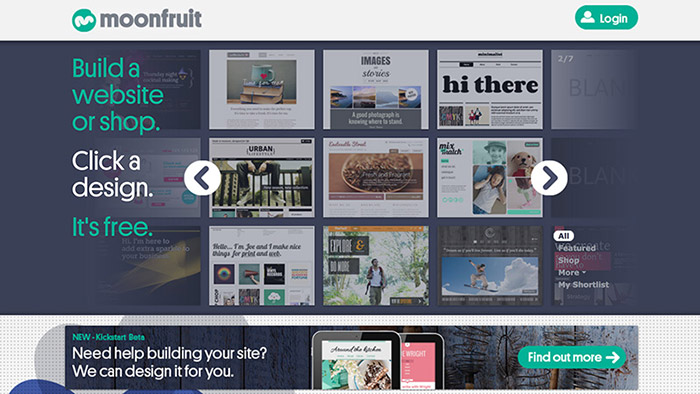 Moonfruit provides creative professionals with a straightforward way to craft good-looking websites. Users simply drag-and-drop individual elements and so form up the final design. They can also use any number of images and backgrounds, not to mention work on fabulous templates. Moonfruit also has convenient offers. Right now, you can benefit from a 10% springtime discount, until May the 31st. As such, the price range of a monthly plan may vary from $ 10.80 to $ 31.50.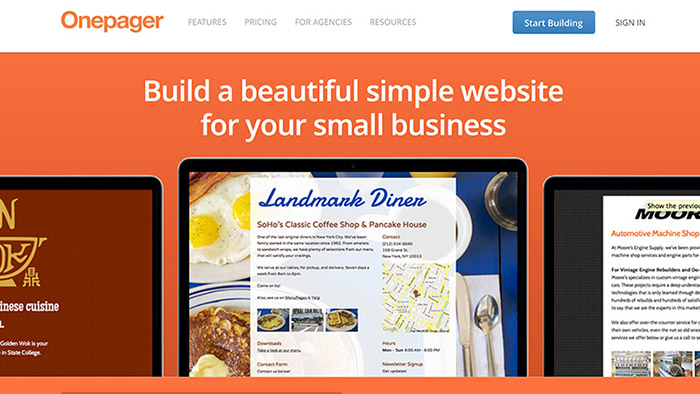 Onepager is the answer for building websites that aren't meant to look overly-sophisticated, but represent small businesses in an effective manner. One-page sites are notorious for capturing the public's interest very rapidly, and have no problem getting their point across. Ordering a single-page website is also a justified act when we know that it is going to be frequently opened on mobile or tablet, because these visitors prefer scrolling down to loading page after page.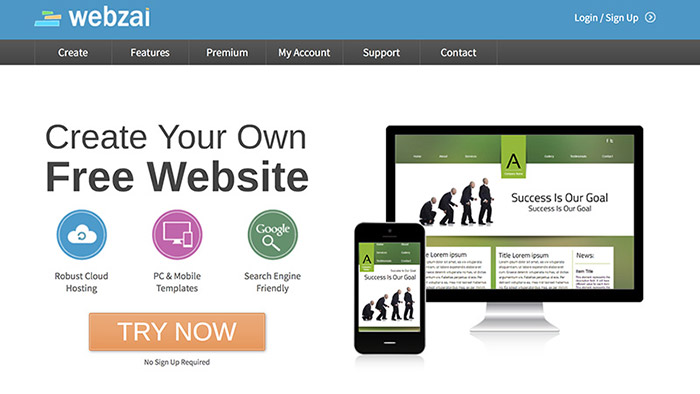 No one can deny that Webzai-generated sites have full cross-browser and cross-device adaptability. Much like any other respectable website building platform, Webzai gives its users a code-free shortcut to make amazing designs. You could either start from blank, or change a template by adding all sorts of elements, including a variety of widgets. When it's all over, Webzai will provide your website with robust cloud hosting that many of its customers have praised.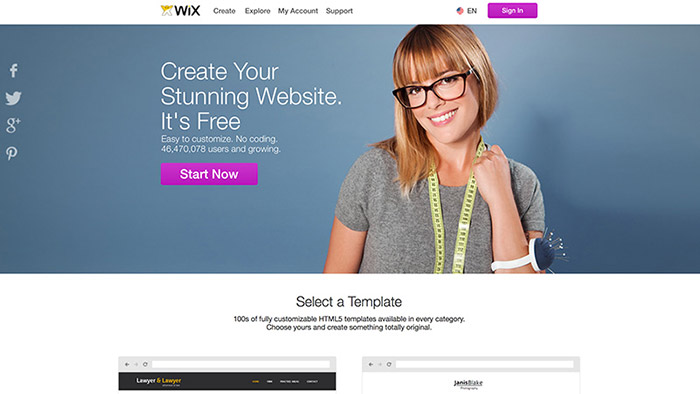 Wix users will certify how easy it is to set restricted pages on a completed website, which will only be accessed by you/the owner and other designated members. In addition, this particular platform is crawling with loads of designer-made templates, and on top of that, there are several thousands of images, clipart, and icons at your service. Feel free to customize any of them, and integrate them in the blog/portfolio/business website/online store you're working on.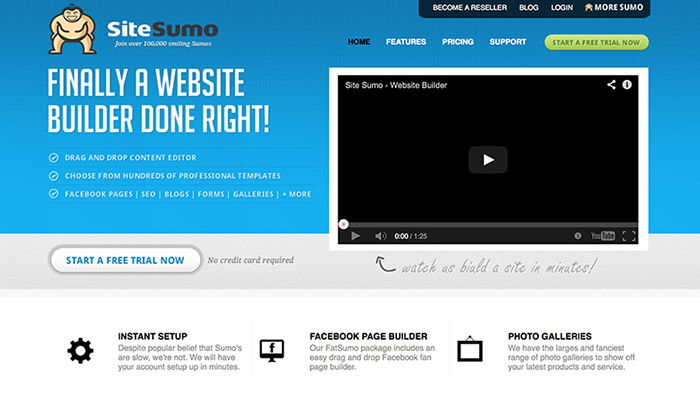 There is a free 14-day trial available at Site Sumo, one of the best online web design studios in the industry. I say, go for it! No credit card information is required, and you've got nothing to lose. You can begin the whole process with a handy point-and-click site editor. Choose a gorgeous template, and make up a website that reflects your taste and vision. Also, set pages with limited content that only become available once a fee has been paid.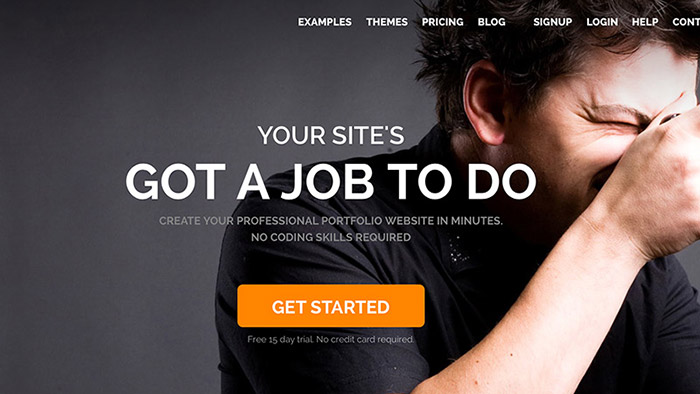 Do you have clients that are photographers? Have they asked you to create dazzling portfolio websites? No problem! Pixpa will help you achieve great results. It will take little over a few minutes to create a professional portfolio where your client can showcase and sell her/his works with Fotomoto. On top of that, you can establish separate collections that are entirely private, and can only be accessed by clients who may wish to provide feedback.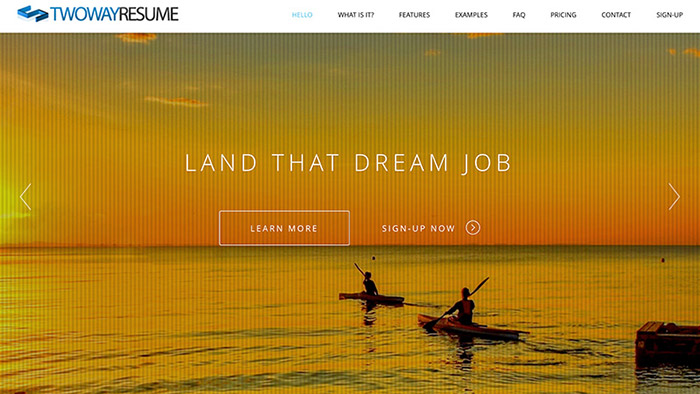 Whenever it falls down to you to create resume/portfolio websites for your job-seeking clients, look for Two Way Resume. This tool will help you express anyone's professional potential in a jaw-dropping platform. There are five wonderful templates to choose from before you start. Then, you can throw in any type of ingredient as you work (even embed Vimeo and Youtube videos), and so create a work of art that charms employers everywhere.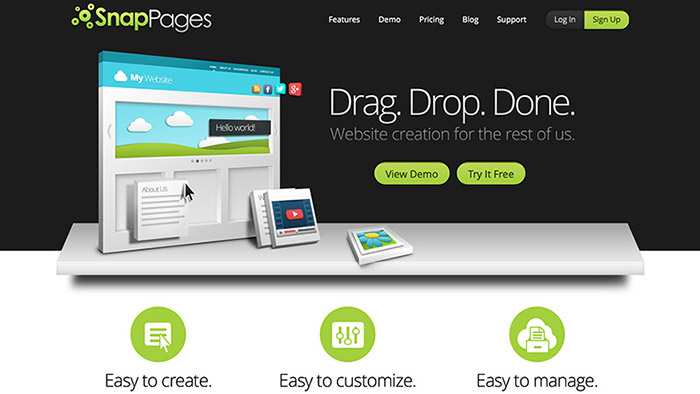 Our last installment in Top 15 illustrious site building platforms is SnapPages. Use the fancy HTML 5 page editor to drag-and-drop your way to a splendid website. It will be covered by dependable cloud hosting. As a side note, if you happen to be working on a blog, SnapPages gift wraps a spam filter that exempts the owner from constantly moderating comments – so she/he can focus more on the topics of her/his posts, and less on policing the comment section.
We invite you to observe some of the finest examples created on these platforms. Who wouldn't like to be the author of wicked awesome websites such as these?
Funboy-Damned.com (created using IM Creator)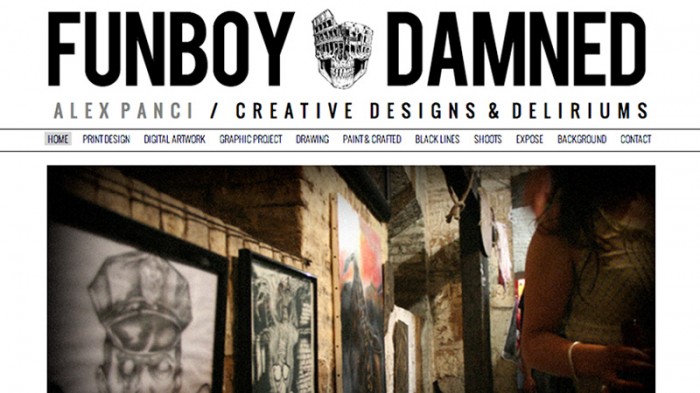 Bluntpencil.com (created using IM Creator)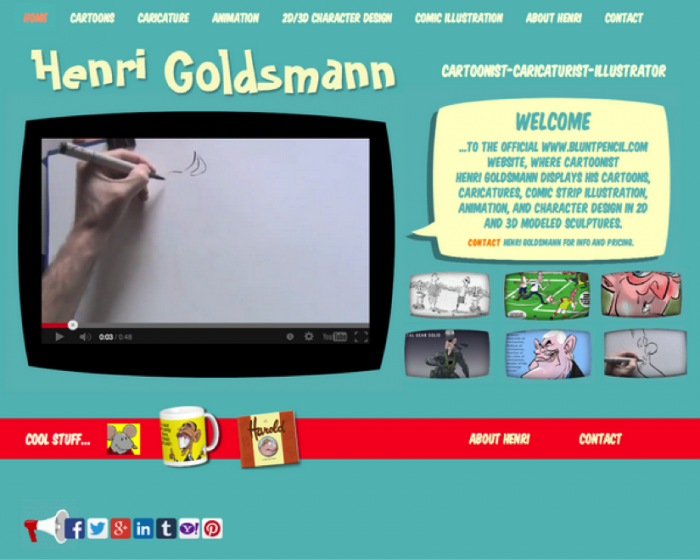 Webydo Design Spotlight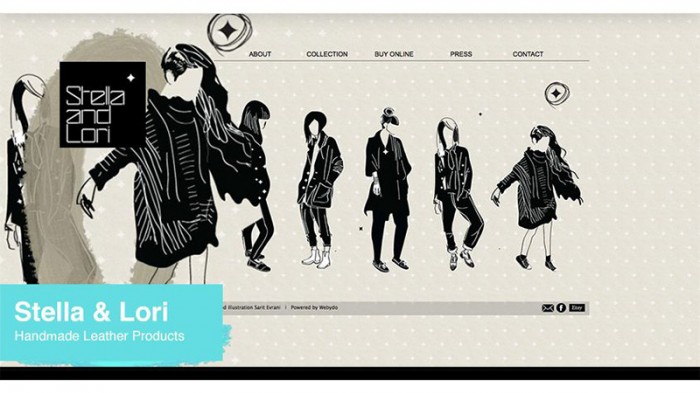 Webydo Design Spotlight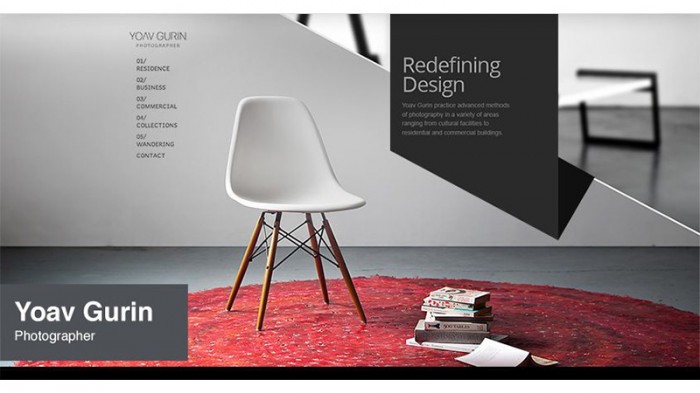 X Theme Demos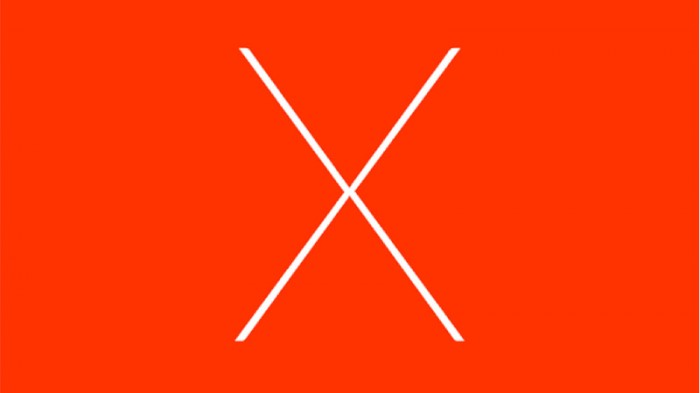 Crumbs.am (website created using Startup Design Framework)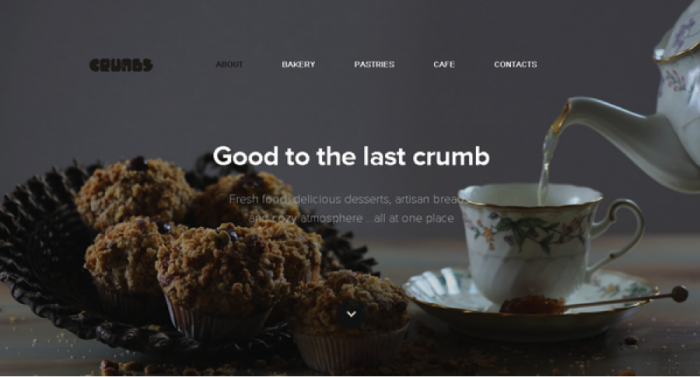 Billyidol.net (website created using DIY themes)