Script and handwritten fonts are a great way of giving your designs a strong personality. A playful script font is great for informal projects with a fun, energetic vibe, while a formal calligraphy font is great if you're going for elegance and class.
In this guide, you'll learn what script and handwritten fonts are and when to use them. You'll also discover some great fonts that you can download and start using right away.
What Is a Script Font?
Let's start with a simple question: what is a script font?
It's basically a font that's been designed to mimic the look of handwriting. Just like real human handwriting, script fonts can take many different forms—they can be casual, playful, formal, ornate, etc.
We'll look at some of the different types of script fonts in more detail later in this article. In the meantime, here's an example of a script font.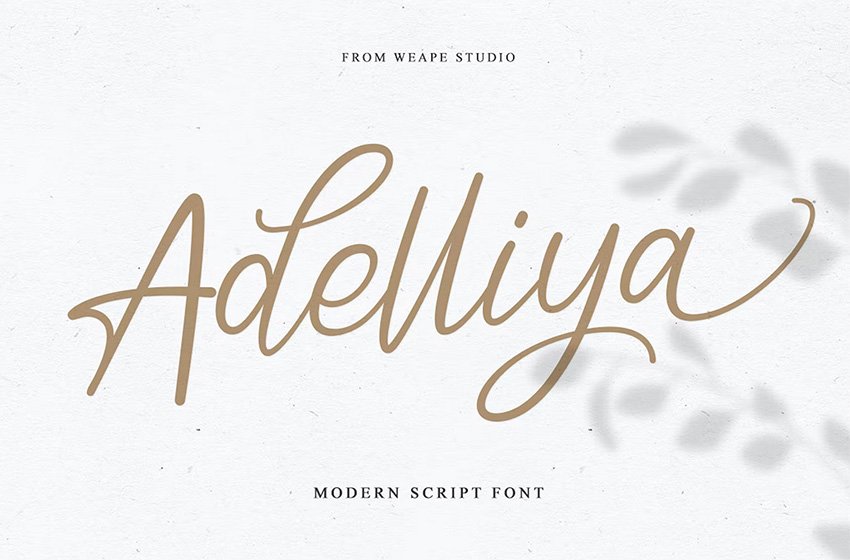 Learn more about script fonts by watching this YouTube video:
10 Beautiful Script Fonts
Want to see some examples of the best script fonts out there? Check out this YouTube video, which introduces you to ten beautiful script fonts and points out their best features.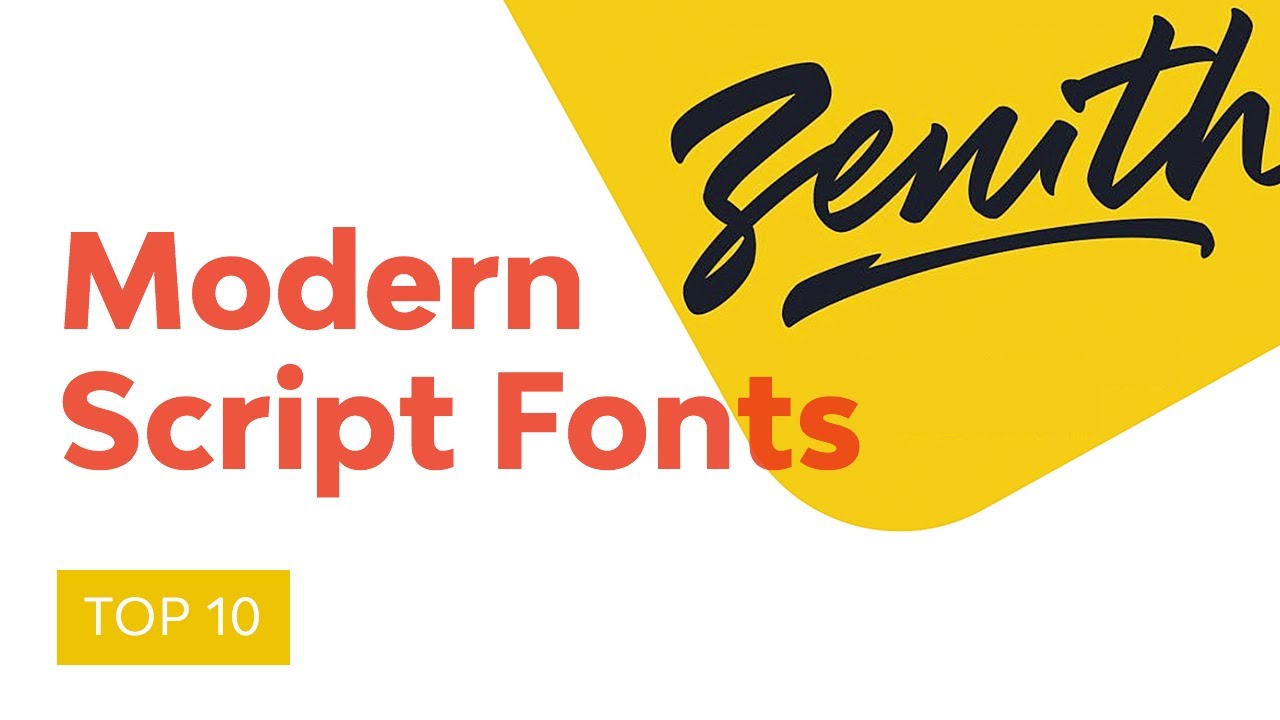 What Is a Handwritten Font?
The terms "script font" and "handwritten font" are often used interchangeably. After all, if you remember our definition of script fonts above, it was a font designed to mimic handwriting. So there's clearly a lot of overlap here.
But whereas a script font can be created digitally to mimic handwriting, a handwritten font could be based on real hand lettering, created by hand with a pen or brush.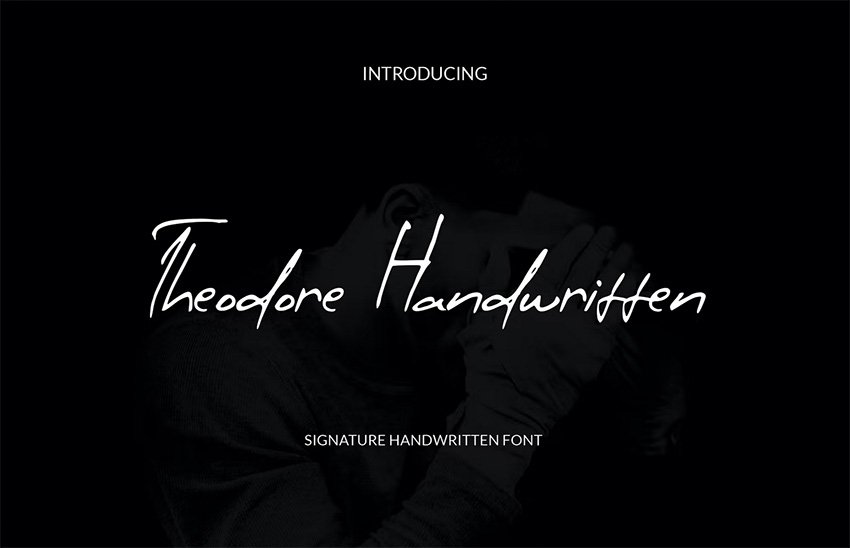 So although you could consider script fonts and handwritten fonts to be the same thing, you might find that a hand written font has a bit more of the individuality of human handwriting.
If you want to take the individual, handwritten look to the next level, why not design a font based on your own handwriting? 
Discover more about creating a handwritten font in these articles:
Types of Script & Handwritten Fonts
As we mentioned earlier, script and handwritten fonts come in a variety of different styles. Generally, they're split into four different types:
Handwritten Fonts

Calligraphy Fonts

Cursive Fonts

Brush Fonts
In this section, we'll look at these four different types of script fonts and explain the differences between them.
Handwritten Fonts
Hand written fonts, as we mentioned earlier, have the style of human handwriting. As you can see, they can be elegant and stylish or fun and playful. If you're looking for a great handwriting font, here are a few examples:
Calligraphy Fonts
As the name suggests, calligraphy fonts are inspired by elegant calligraphic writing. Check out these beautiful examples—would you prefer a handwritten calligraphy font like Motisan or a calligraphy brush font like Wowangle?
Cursive Fonts
Cursive script is a style of handwriting in which the letters flow into each other, with the tail of one letter joining up with the next one. Cursive fonts follow that same style of joined-up, flowing text. Here are some more examples:
Brush Fonts
If you're looking for something fun and high-energy, a brush script font can be a great idea. These fonts look as if they've been hand-painted with a brush. They're often similar to other types of script fonts, but they also include that characteristic texture of paint or ink. Whether you're looking for a calligraphy brush font or a dry brush font, you can find some great examples below:
Fonts That Pair Well With Script

A decorative script font and a clean sans serif are a match made in heaven. A handwriting font or old script font can also look great with an elegant serif typeface.
Here are a few examples of great script font pairings:
Bellenia Love & Kaiven Sans Serif
The elegant, thin script font Bellenia Love pairs beautifully with Kaiven, a clean, minimalist sans serif. Use the script font for impact and the sans serif for readability.
Luxury Modish and Addington CF
Doesn't this font duo just scream luxury? If you want to find a good font pairing for a high-end fashion brand, try the decadence of the Luxury Modish handwritten calligraphy font paired with the elegant simplicity of the Addington CF serif font.
Salzburg and Regime Grotesk
Sometimes you need to make an impact, and this font duo is great for that. Salzburg is a heavy, high-impact brush script font that goes perfectly with the geometric Art Deco style of Regime Grotesk.
Distoniare and Amarta
Here's another classic combination: the elegant hand lettering font Distoniare goes perfectly with Amarta, a modern serif. As with the other examples, it's the contrast that makes this pairing work so well.
Discover more great script font pairings in this article:
Adding Swashes to Fonts

Swashes are those extravagant curls that you often see at the ends of characters in an old script font or a hand writing font.
You can add swashes to fonts by using the Glyphs panel in any Adobe program. Just be sure to use them sparingly—they're great for impact, but can become overwhelming if used too often within a design.
Here are some great examples of script fonts with swashes:
Learn more about adding swashes to fonts in this article:
Or watch the video below:
Popular Script Fonts
Still hungry for more script font examples? Here are six of the most popular script fonts on Envato Elements:
Find more wonderful script font examples on Envato Elements. With thousands of fonts to choose from, you'll be sure to find the perfect hand lettering font, dry brush font, thin script font, and whatever else you need!