Looking for a good winter font? Winter typography can be a fun, seasonal aesthetic to try. In this article, we'll take a look at some of the best winter fonts you can download now, as well as some cool winter fonts to help inspire your next design project.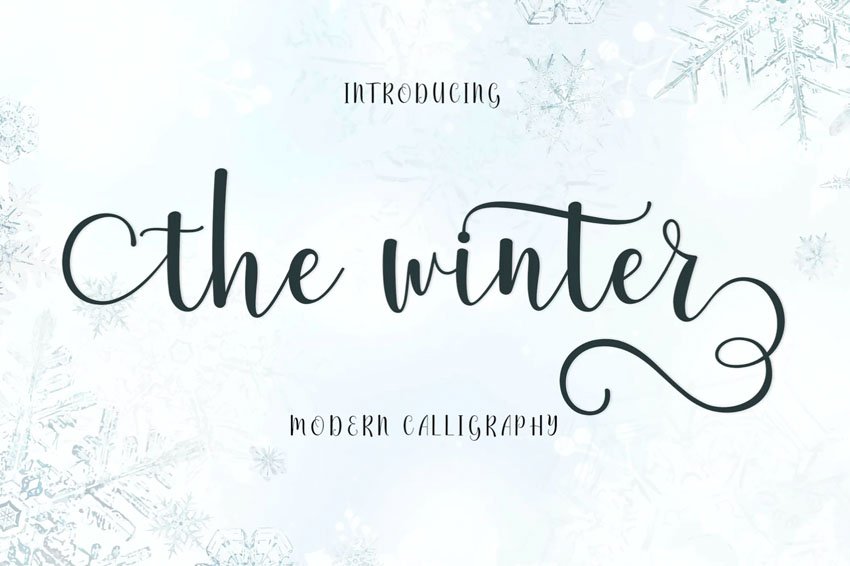 Find Cool Winter Fonts for Your Wintry Designs
Winter typography is a fun aesthetic to try. Download the right winter TTF file, install your winter typeface, and experiment with the perfect winter wonderland font. But what makes a good winter font, and why would you want to use one?
If you've got a seasonal design with text, winter-themed fonts can be a fun way to add to the look. The fun part about this is that there are so many ways to visually communicate a wintry theme. Some winter-themed fonts take a direct approach, like literal snowflakes or ice, where others take visual inspiration, like this lovely handwritten font.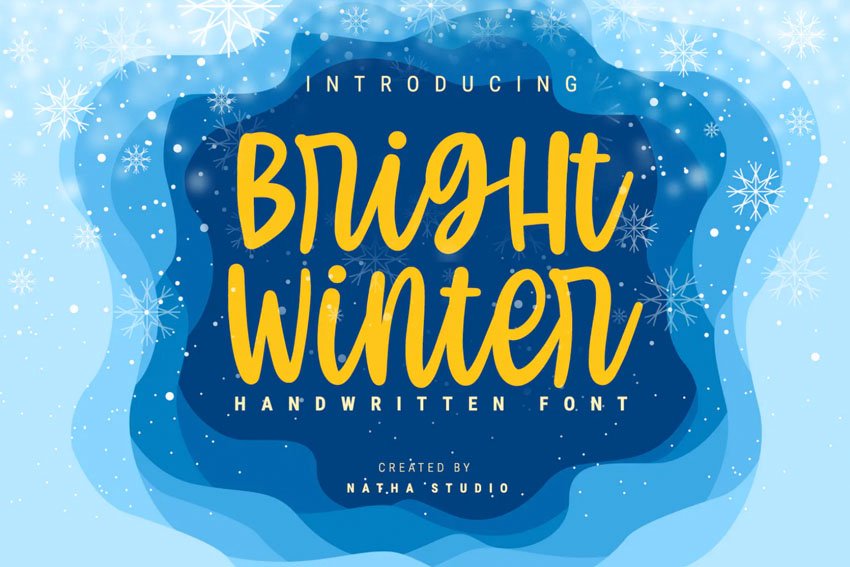 As you experiment with your text, winter themes that are more overt might appeal to you. Just download a winter TTF font file, and bam, you have blocky, snowy text! What would your perfect winter wonderland font look like? Heavy visual references, or something subtler?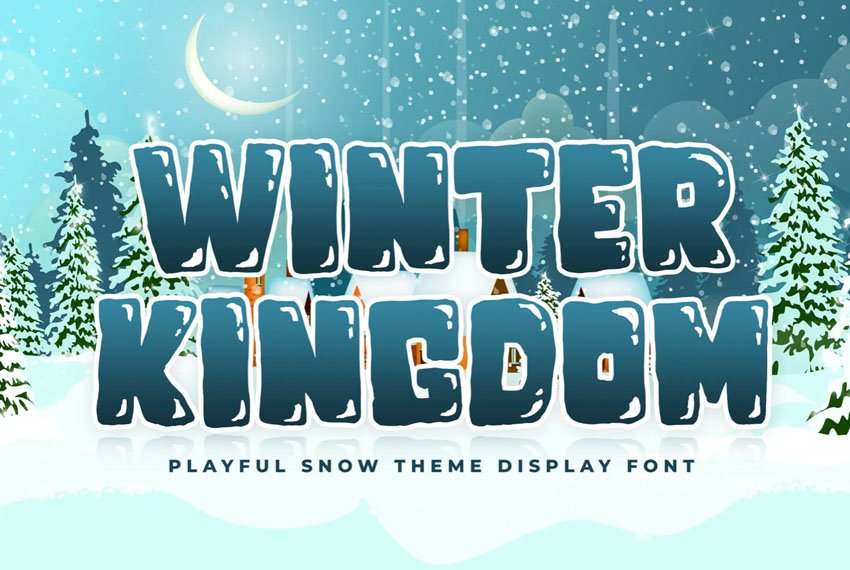 Download Unlimited Winter-Themed Fonts on Envato Elements
Since there are so many options you could try here, why not arm yourself with an entire library of fonts? That's what you get at Envato Elements. One low price means unlimited access to thousands of high-quality fonts. That includes winter-themed fonts, calligraphy fonts, brush fonts, and much more.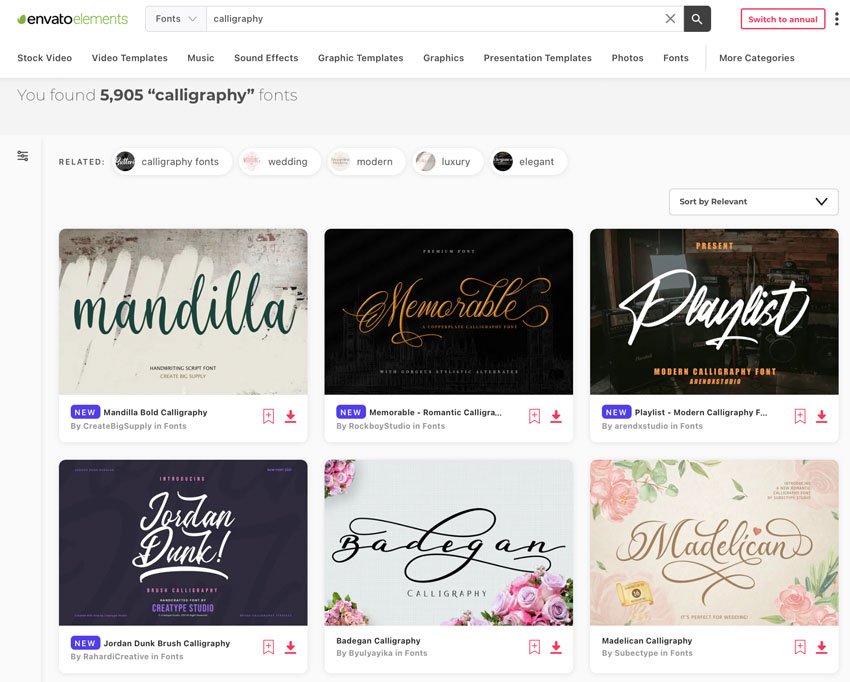 Since winter-themed fonts can come in different shapes and styles, this means there's plenty to try. You don't have to worry about the tab adding up because they're all included. Dig right in and try as many winter-themed fonts as you like.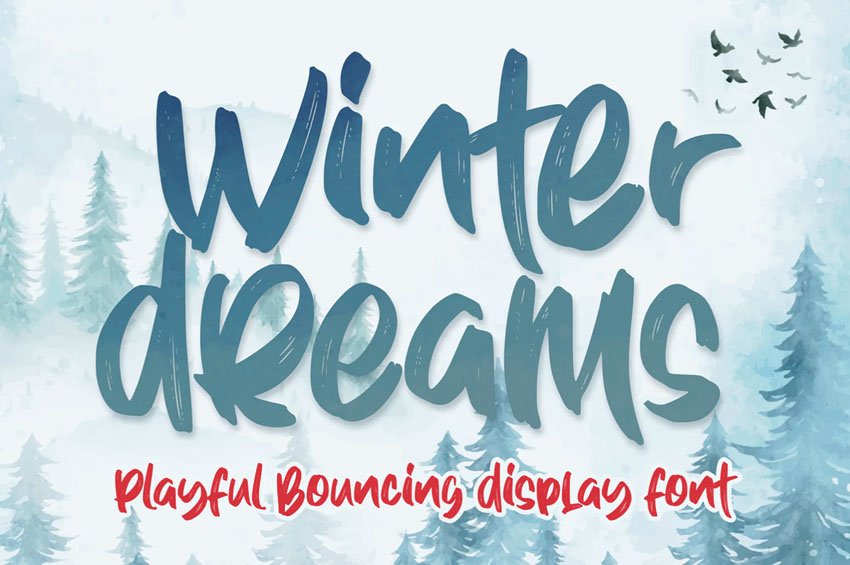 But Envato Elements includes more than fonts too. You also get graphics, stock photos, design templates, and much more. It's an awesome resource for all your design needs. 
For example, check out this awesome wintry Photoshop effect. It's also included with Envato Elements. It makes it easy to take your favorite photos and add wintry elements, all with one click. Cool, right?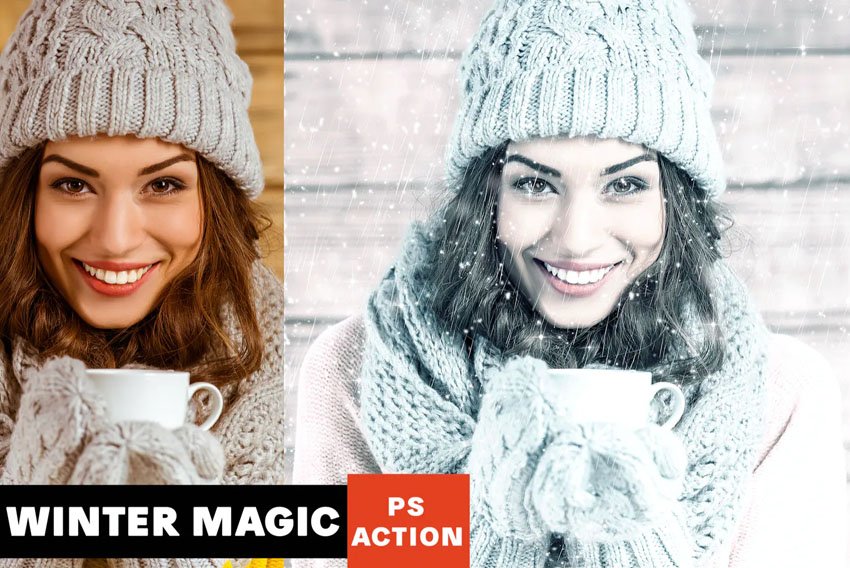 The Best Winter Fonts From Envato Elements
Check out some of the best winter fonts you can download now on Envato Elements. Remember, they are all included for one price. It's an awesome deal if you're looking to try out lots of different fonts. Download your favorites today.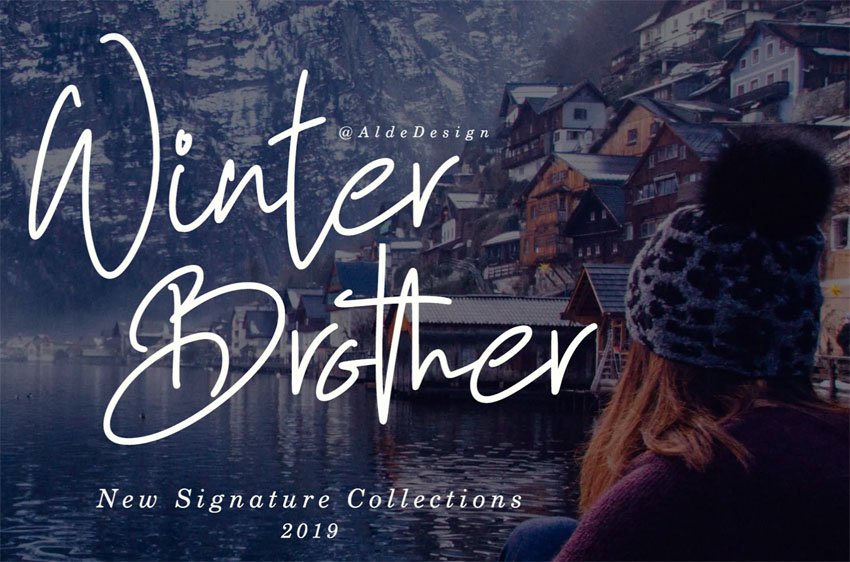 Check out this beautifully drawn signature font. It has so much personality. It could work on invitations, decorations, and more. It could also work year round.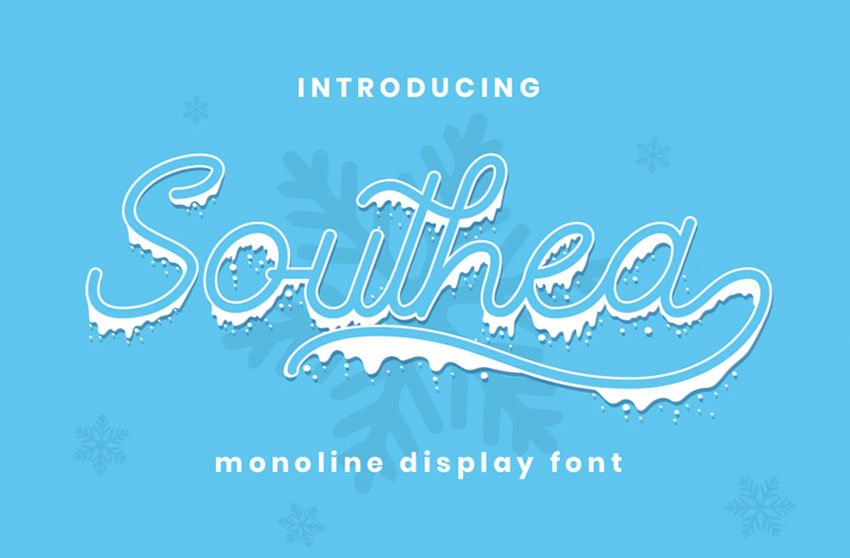 Here's a chilly font that is plenty graphical. It visually communicates a wintry theme really clearly, and could be such a fun choice for display type.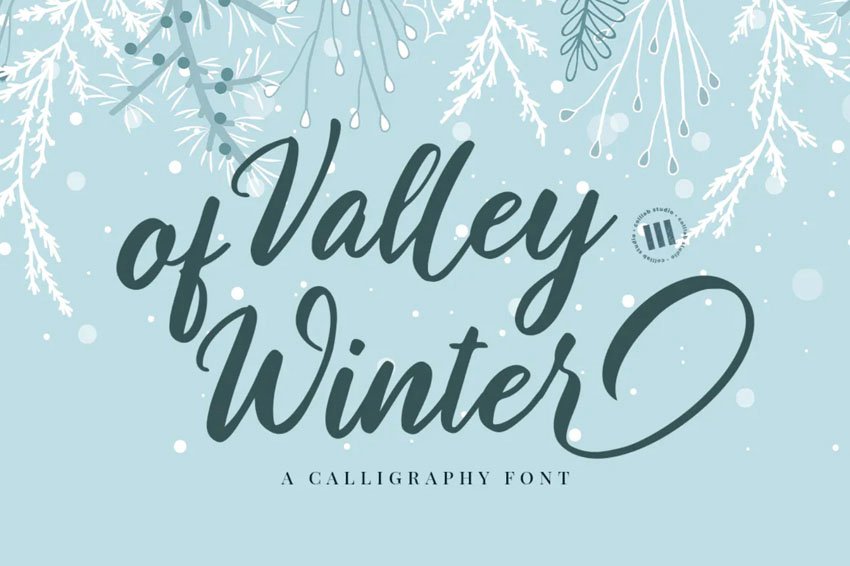 Isn't this an elegant calligraphy font? You could push this further with your use of color too. Dress it up with gold foil, or try specific holiday colors.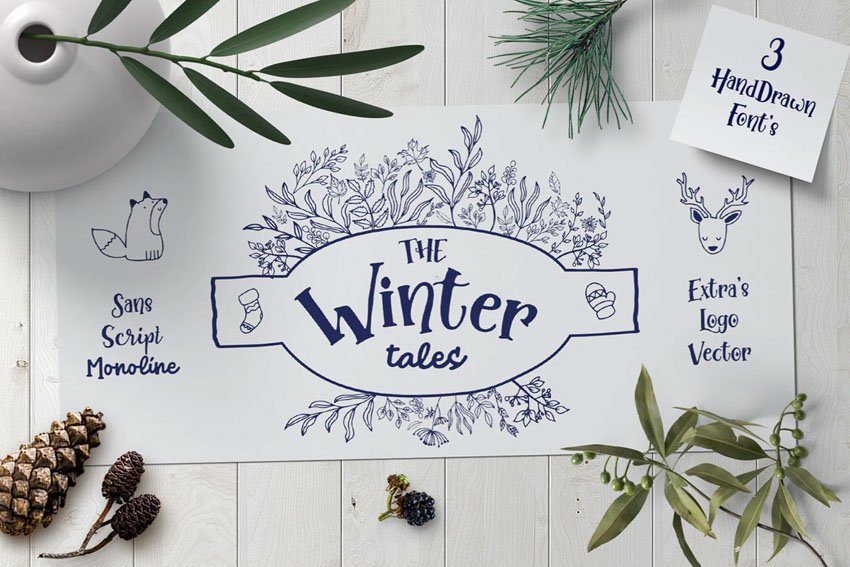 This font download comes with a lot of content. You get three different fonts, as well as some illustrative elements. Download this bundle to get started.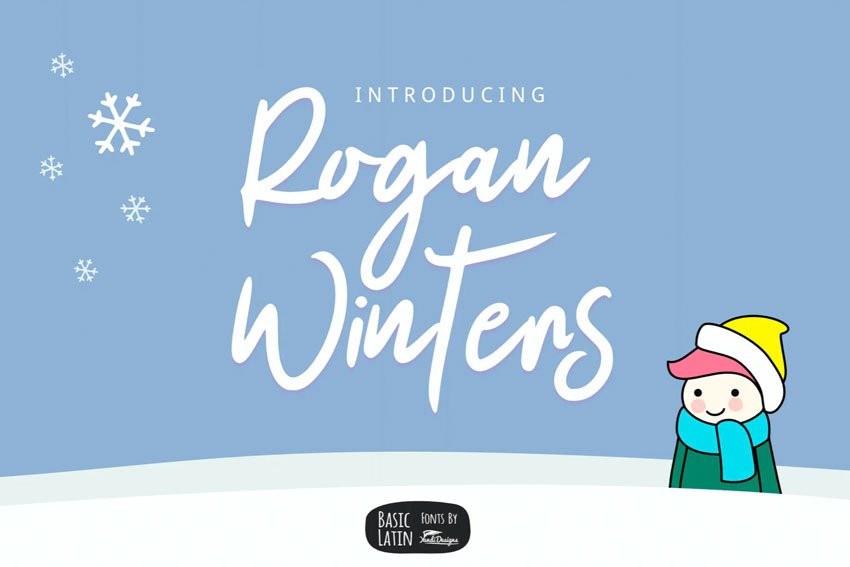 This fun, informal font is a friendly choice. Try it out as a Cricut font or in a fun DIY project. It could be great for home decor, seasonal decorations, and more.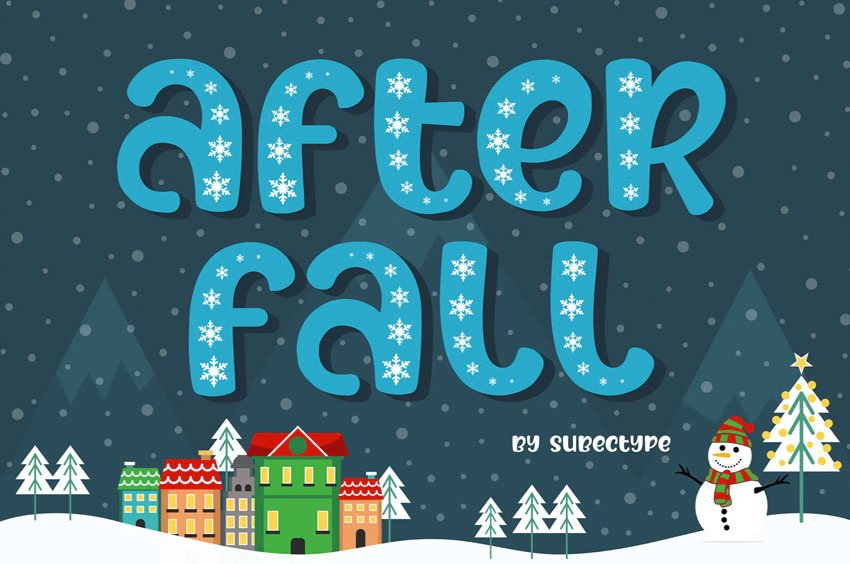 Isn't this snowy font cute? Keep it large so you can see all of the cute snowflakes. This one will look great on a whole host of seasonal projects.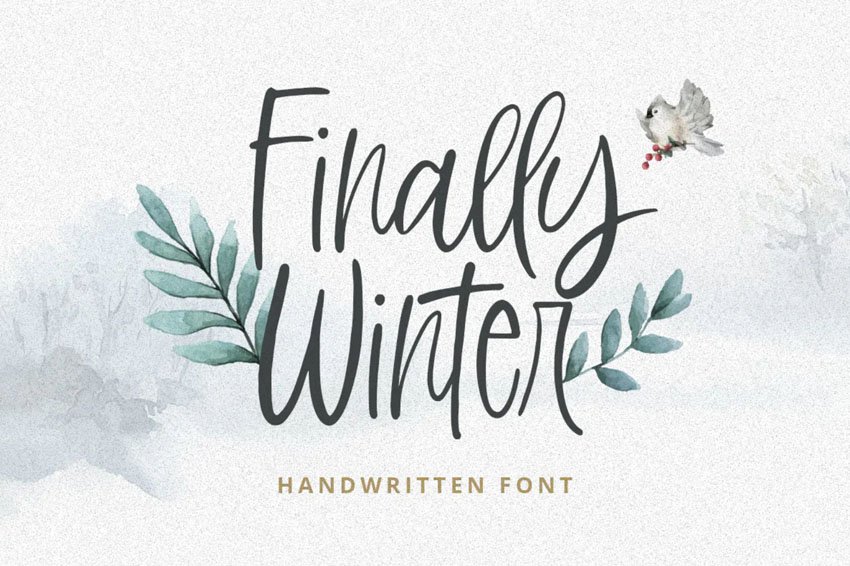 Wouldn't this font look lovely on a greeting card or invitation? Use it in a wintry project, or use this font year round. It has plenty of design potential.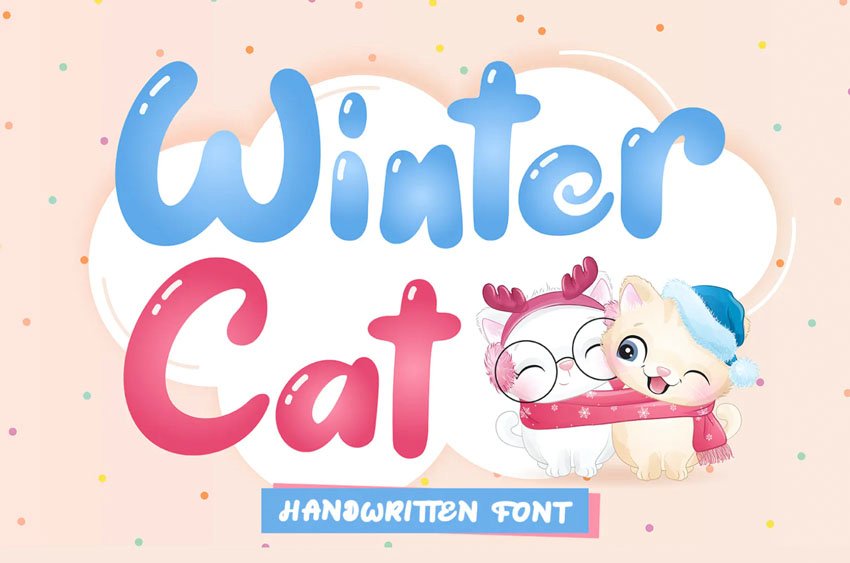 Prefer theming with winter bubble letters? Try a cute, handwritten font like this one. It's got such a bouncy, cheerful aesthetic. It'll bring fun energy to any design project.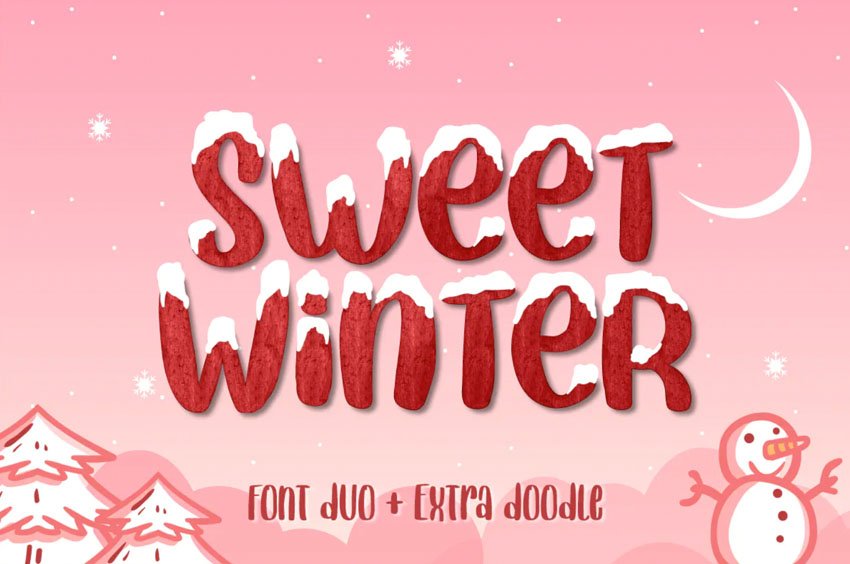 This winter font is a great choice if you're looking for a simple, snowy effect. Just type your copy and choose your colors. It's a layered font, giving you added control.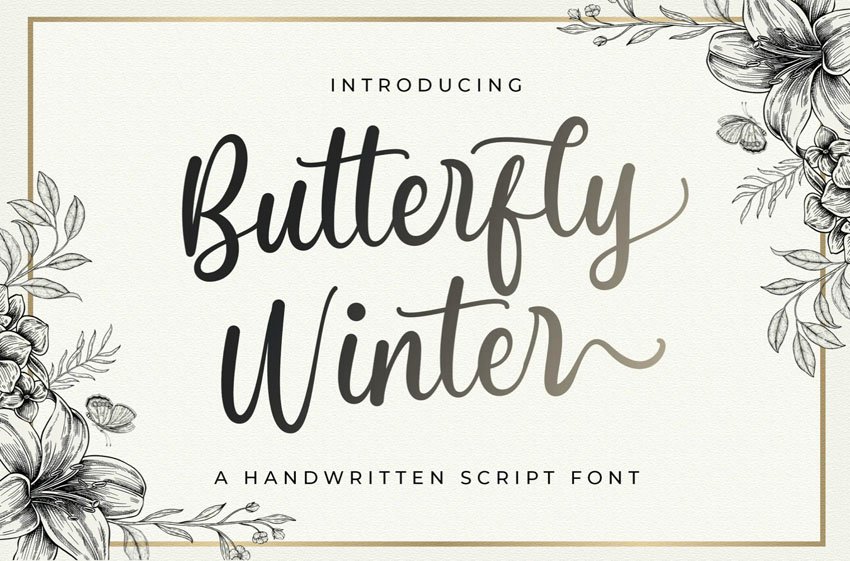 Here's an elegant choice for wintry projects. Imagine this one in a lovely gold color, or try this in a striking silver. Calligraphy fonts can make for an elegant invitation.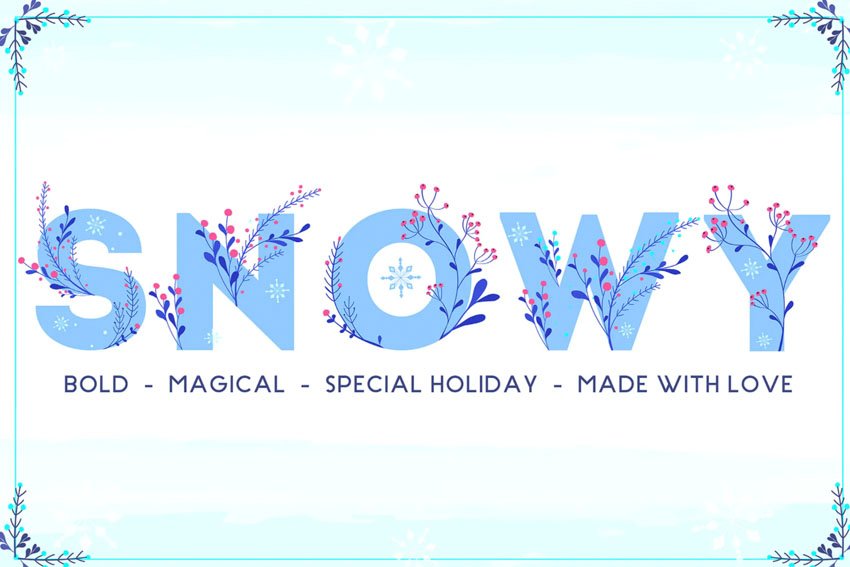 Here's an ornate font that really stands out. Add a little magic and whimsy to your seasonal projects with this winter font. It's great for standout headlines and titles.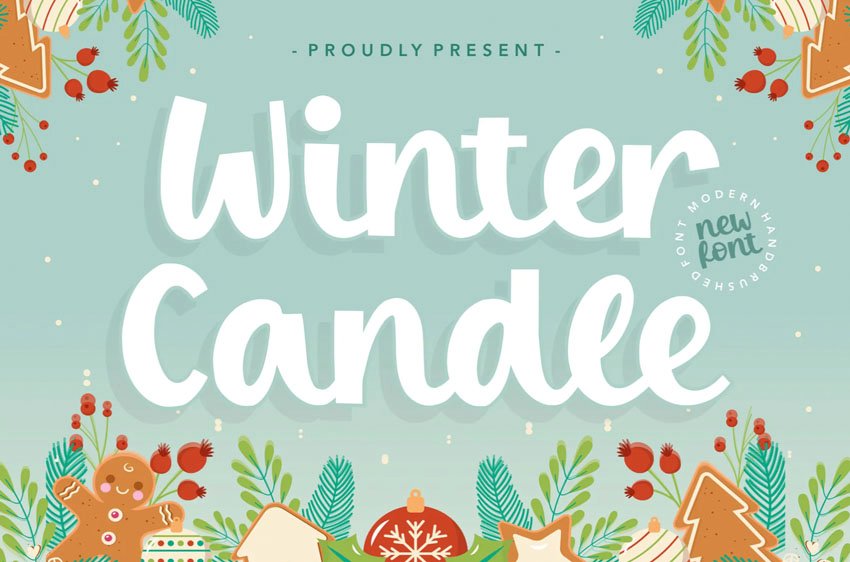 If you're looking for sweet, cute winter-themed fonts, check out this fun design. It's a lovely script font with plenty of friendly, cheerful energy.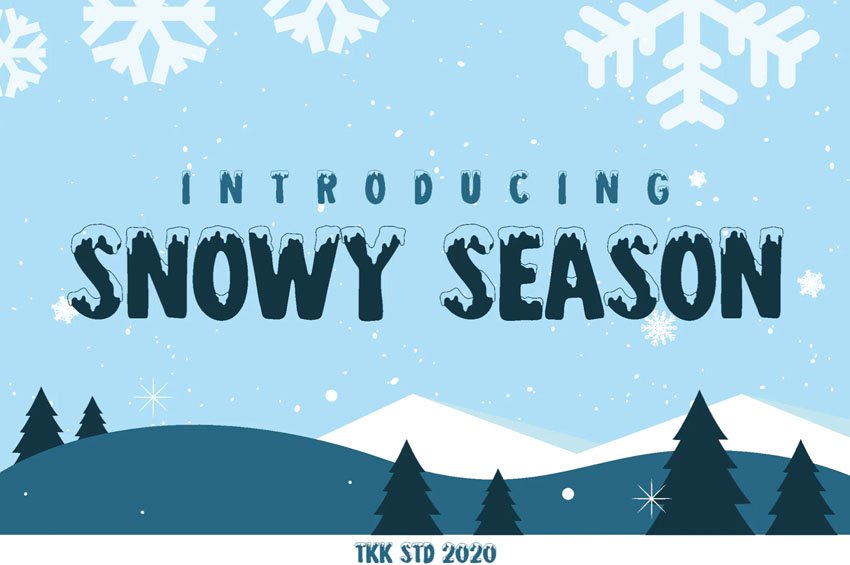 Here's another take on a snowy font. Try it out in different colors to create different effects. You could also fill the snowy areas in different colors. Add sprinkles for a gingerbread look!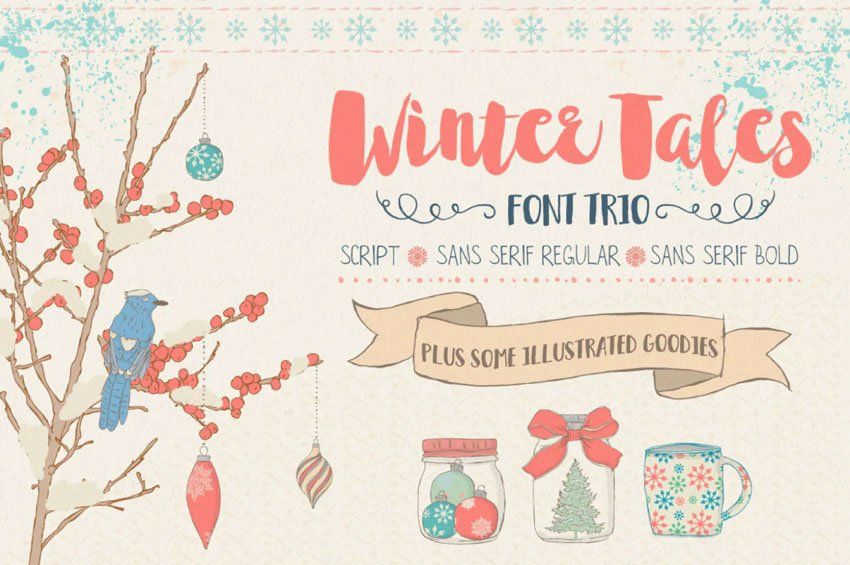 Here's a different take on a lovely winter script font. However, it also comes with two additional fonts. It's the perfect wintry font trio.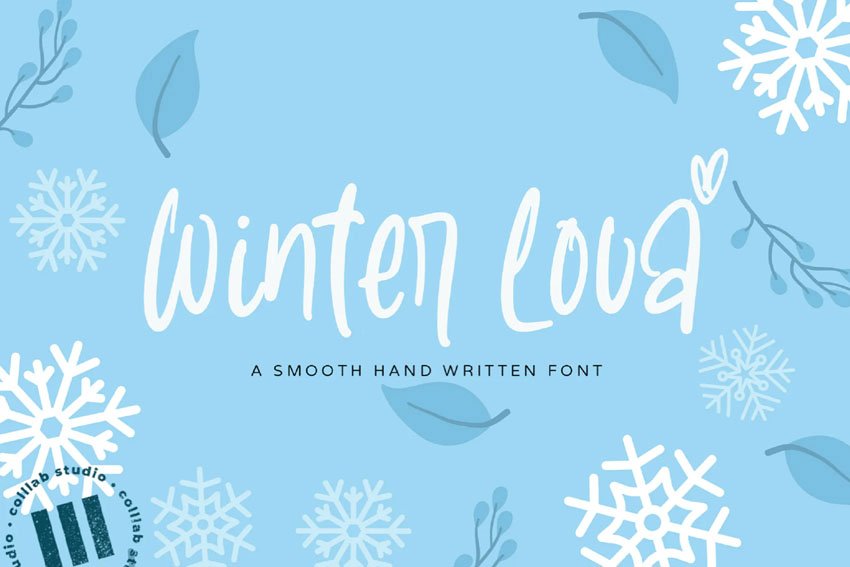 Do you prefer a more casual handwriting font? Check out this stylish font choice. The brush strokes have a lot of energy. This one could work well year round, too.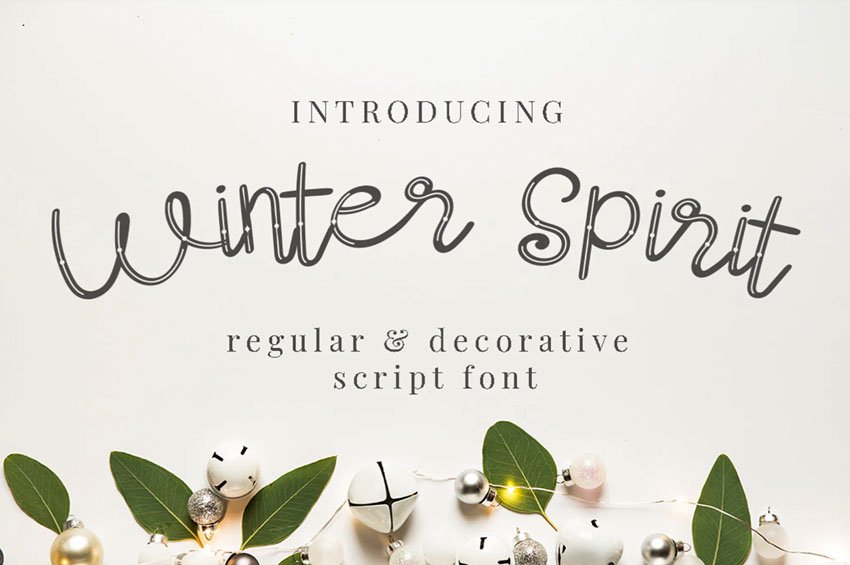 Check out the interesting visual additions in this decorative script font. it also comes in a regular version, in case you'd prefer solid letters.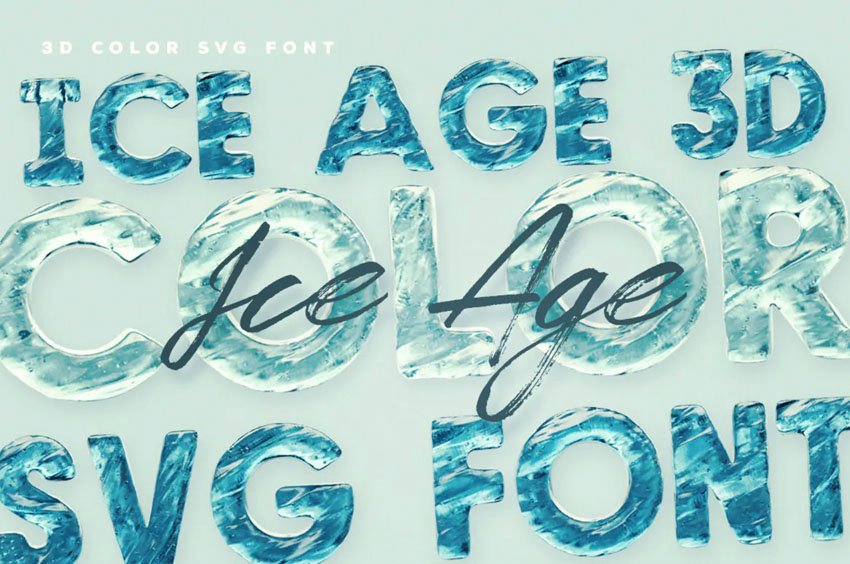 Ever considered working with an SVG font? It's an easy way to work with beautifully colorful letters, as we see here. Create your own icy letters with ease.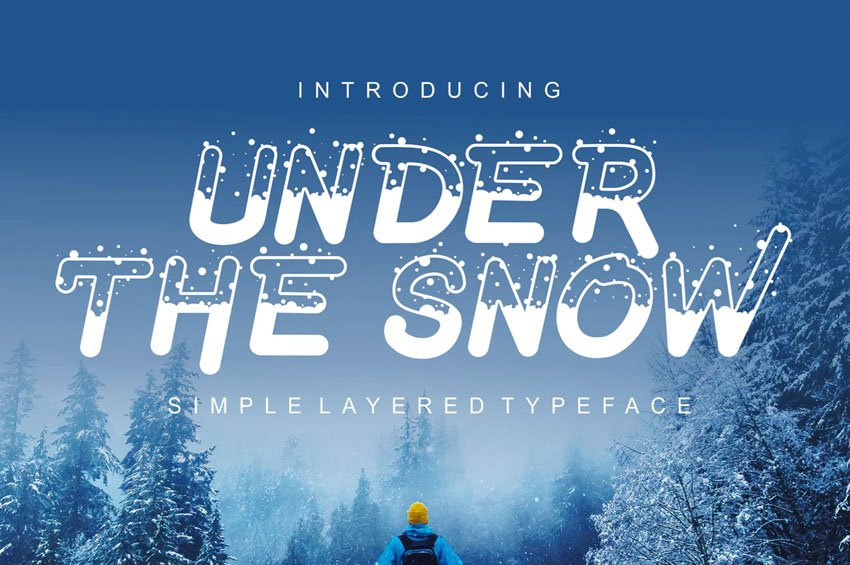 Isn't this a cute font concept? Instead of the snow on top, it looks as if the letters are getting filled in. This display font is a cute, memorable design choice.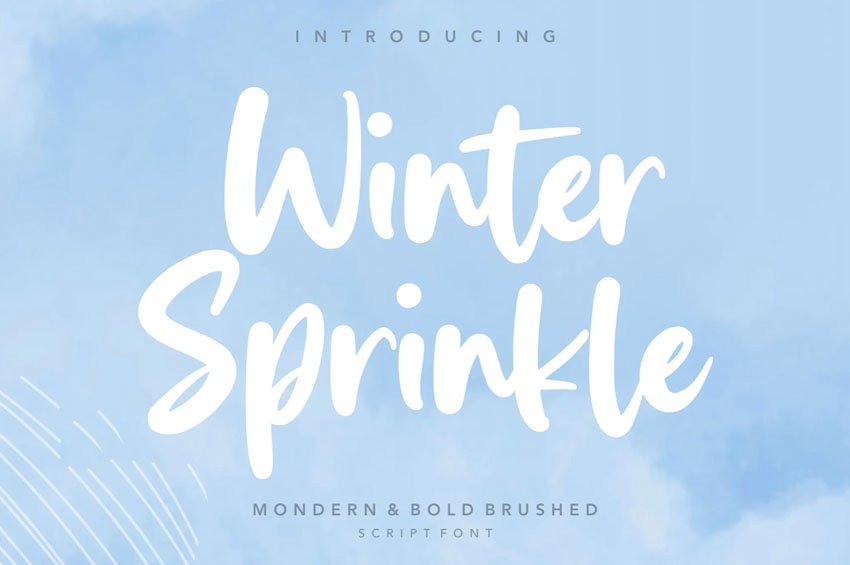 This bold brush font is an excellent choice for a number of design projects. Choose the right colors and textures for a seasonal look, or keep things neutral for a different time of year.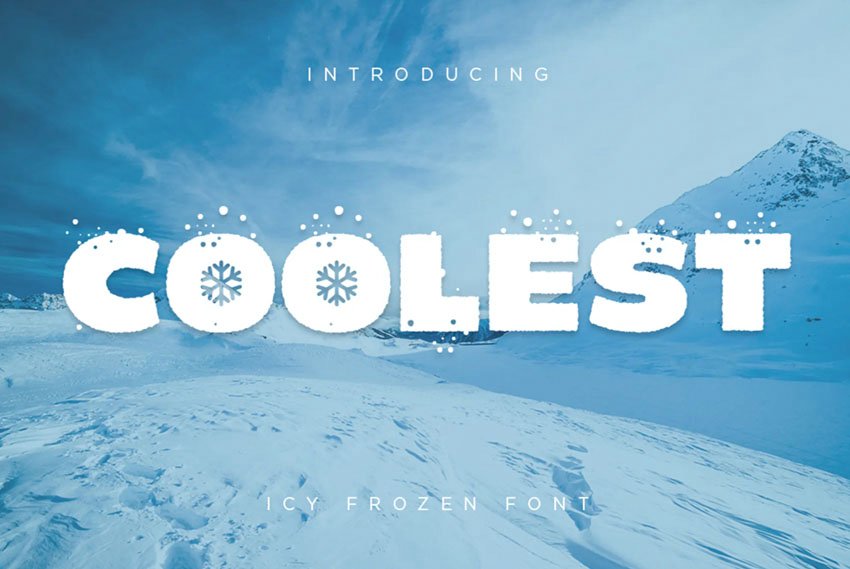 Here's another take on a graphical approach to a winter font. Aren't the cutout snowflakes cute? There's plenty of interesting texture to work with here too.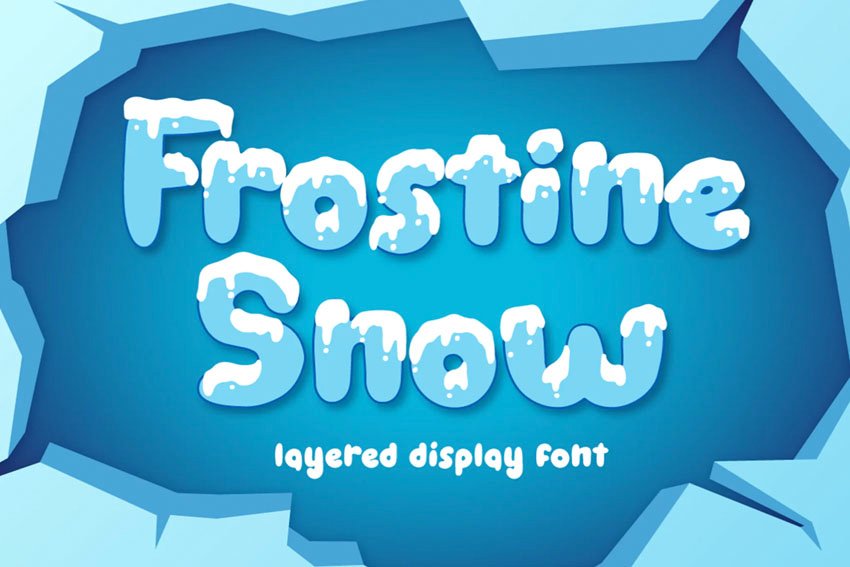 This display font comes in layers, so you can create this look any way you prefer. Lay down the initial text and then add the frosty snow.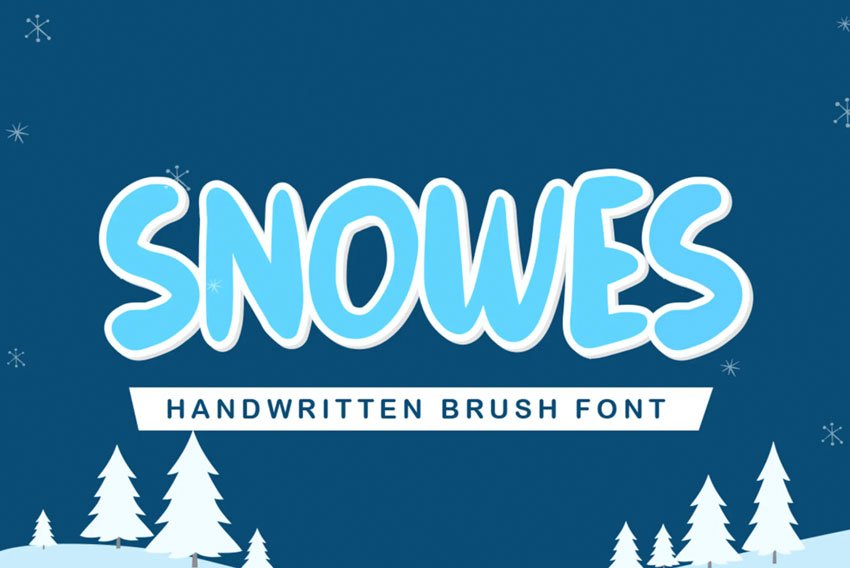 Here's a more standard brush font. It has plenty of versatility too. Dress it up for seasonal occasions, or make it a regular addition to your font collection.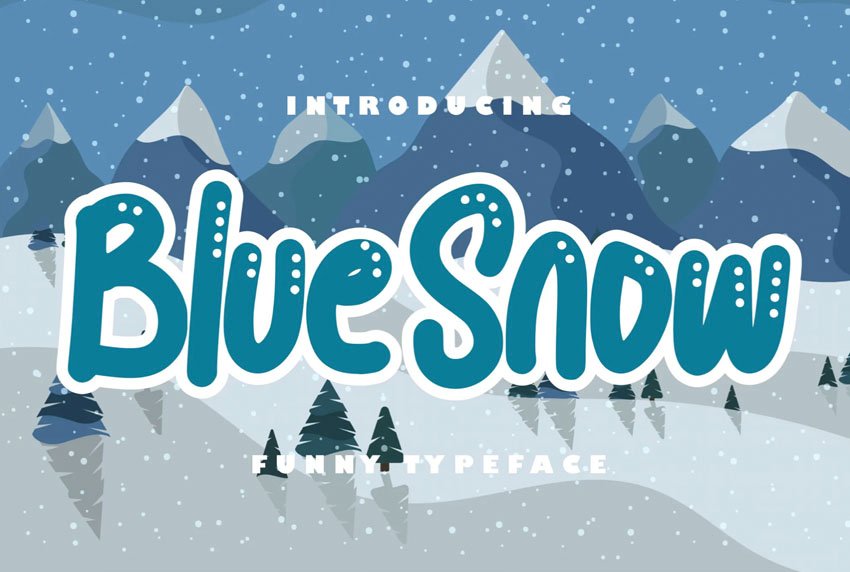 This font has some subtle additions that help push the winter look and feel. Consider adding extra dots to push the aesthetic, or keep it simple.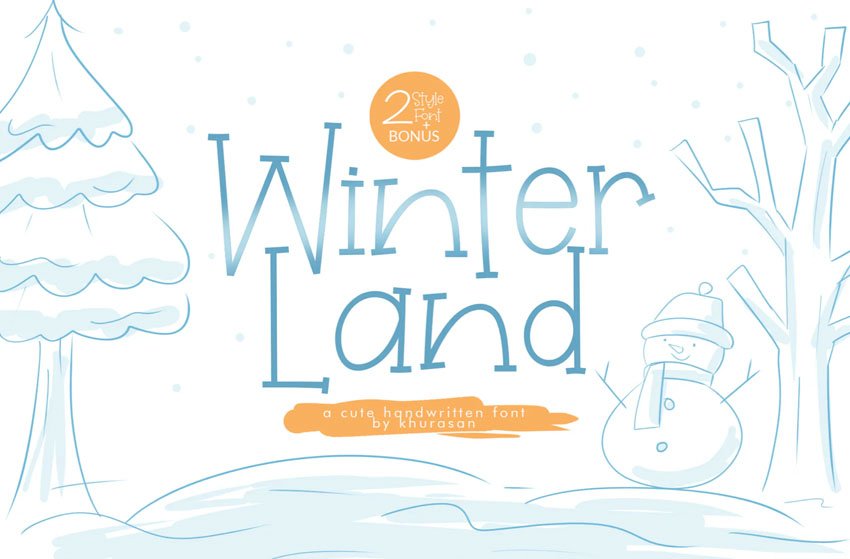 Here's a fun, handwritten font that takes inspiration from a winter feel too. However, its playful nature could work for school projects, DIY, and so much more, year round.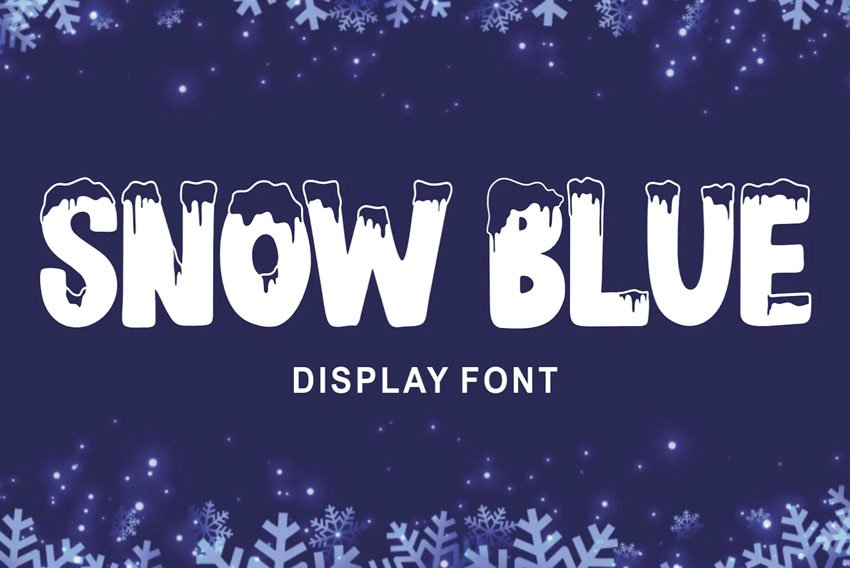 This snow font has plenty of potential. In fact, imagine mixing up the colors here. It would be easy to turn this one into a Halloween font too!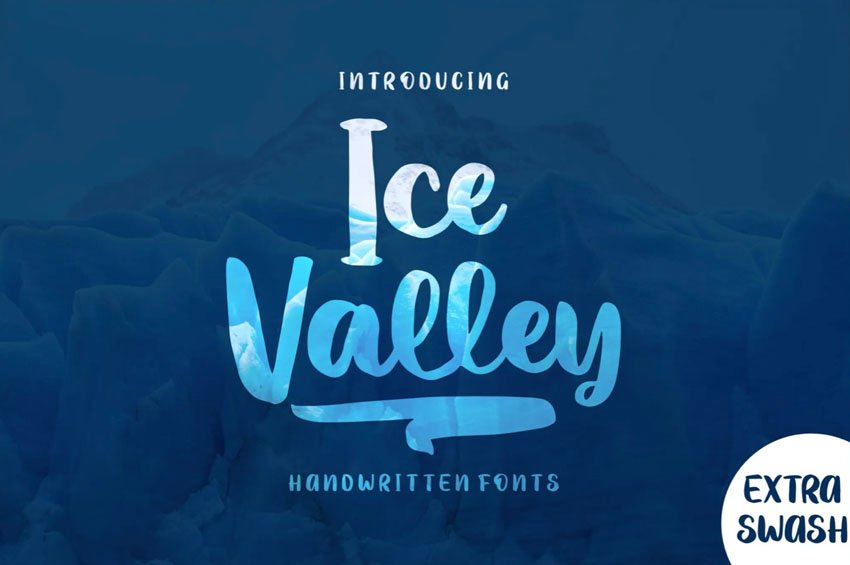 Texture can make a huge impact on your type, as we see in this lovely, handwritten font. It comes with extra swashes and could be perfect for wintry text.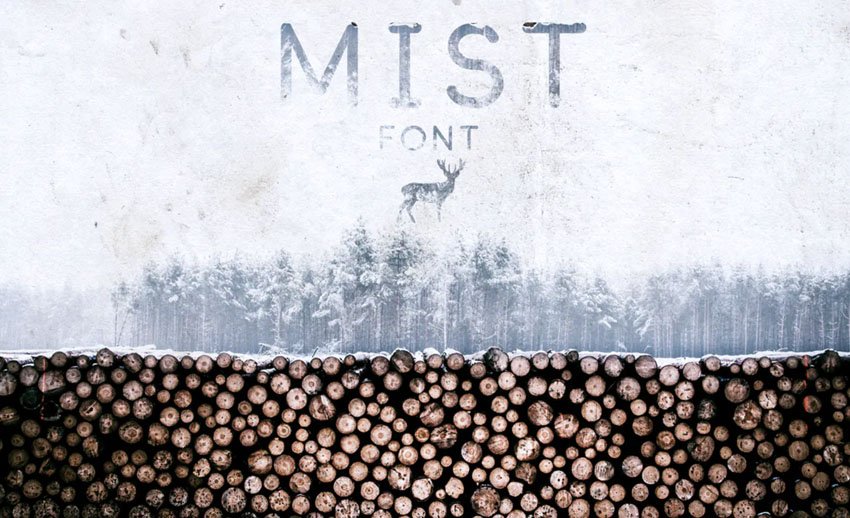 This font almost looks as if it's getting lost in a snowstorm, doesn't it? Push the misty aesthetic in any way that best suits your design project.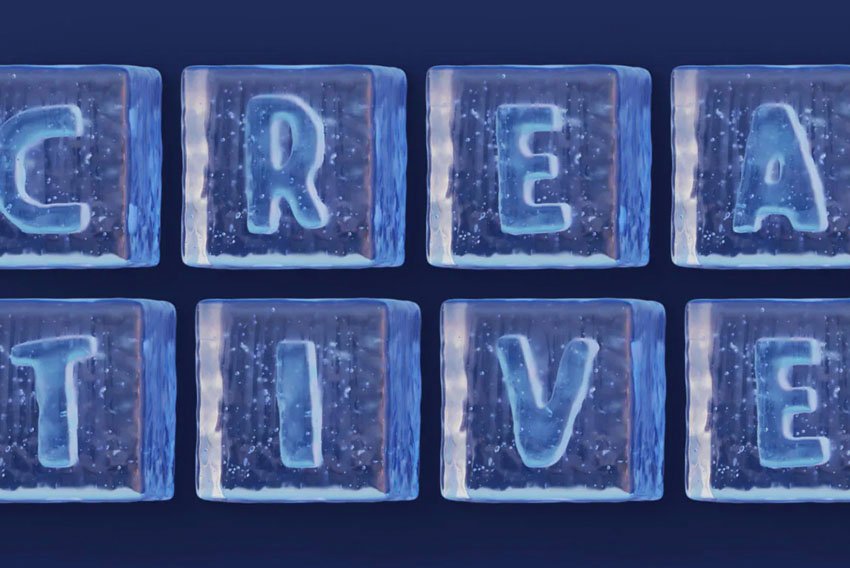 Here's another creative SVG font. This time, you can easily create and work with these awesome 3D icecube letters. Just install the font and start creating.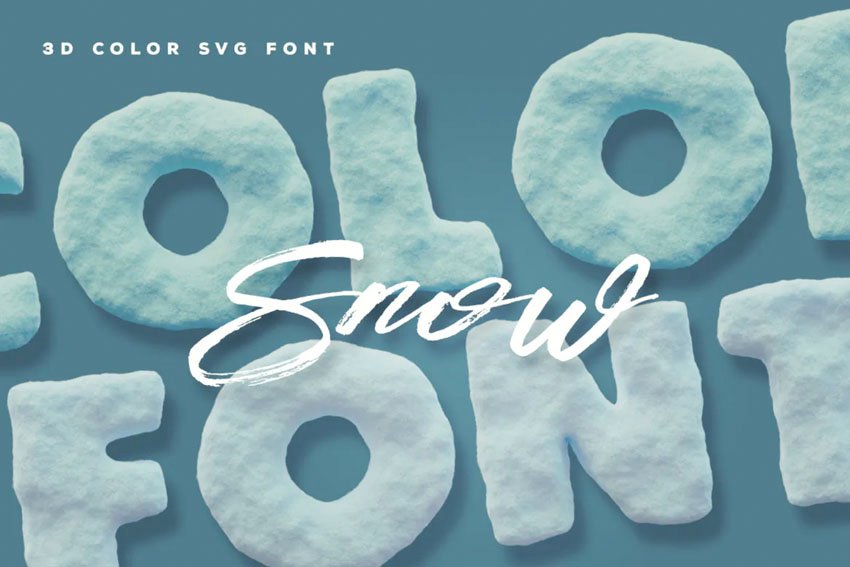 There are even more SVG fonts on Envato Elements, like this fun, snowy font. Try out your text in a look that simulates piles of snow. Isn't that a fun idea?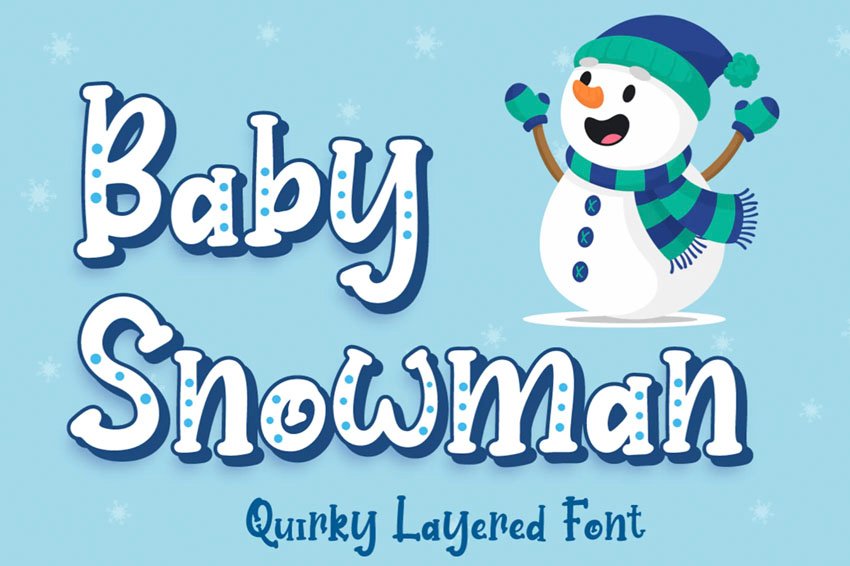 This bouncy, youthful font is such a fun choice. It easily taps into a cute, winter look, but could easily go in a different direction with different color choices.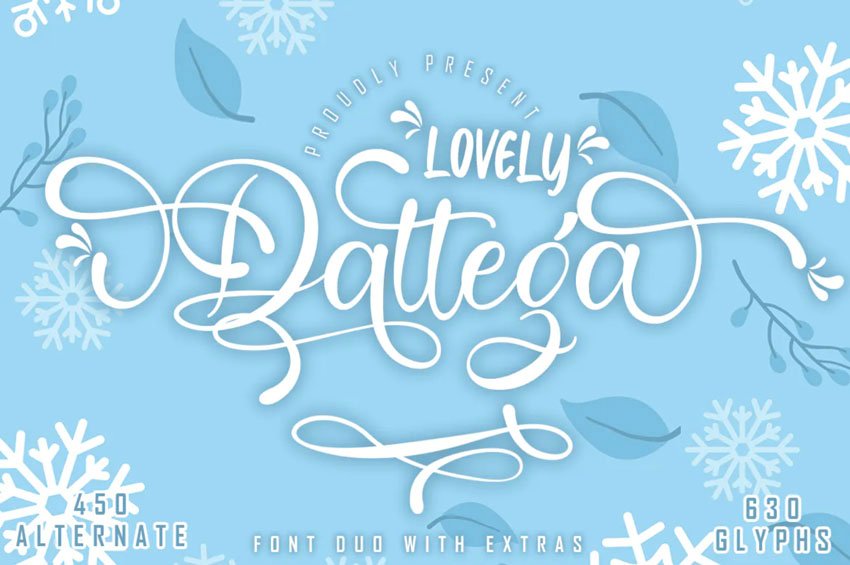 A calligraphy font can be such a stylish choice. This one is an awesome choice, as it has an amazing 450 alternates to choose from. It's a font duo too!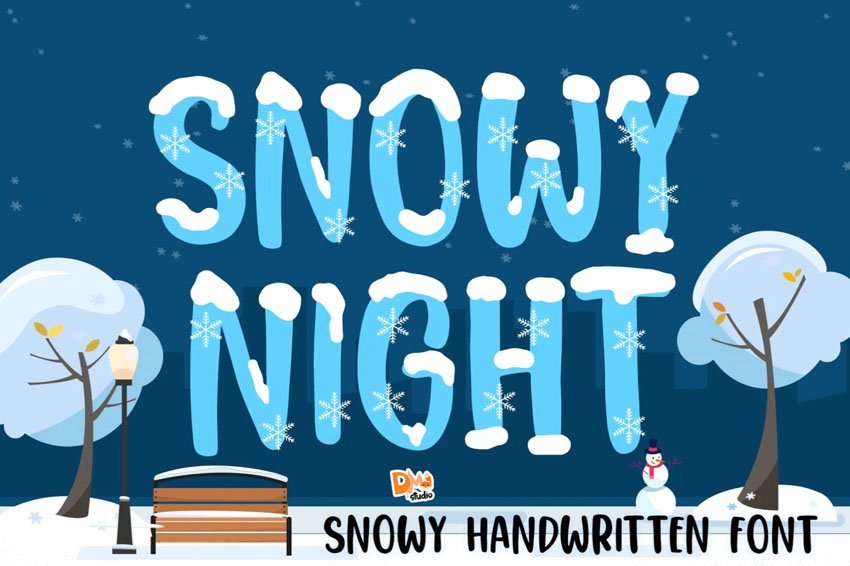 Bring some snow to your titles and headlines with this fun, handwritten font. It's easy to simulate this look with the included files. Download it and give it a try.
Find Even More Winter-Themed Fonts on GraphicRiver
Love winter-themed fonts, and you're looking for even more? Make sure to check out the offerings on GraphicRiver too. On GraphicRiver, all of the content is on demand, so you only download and pay for what you want, individually. 
Check out these fun, winter fonts you can download now: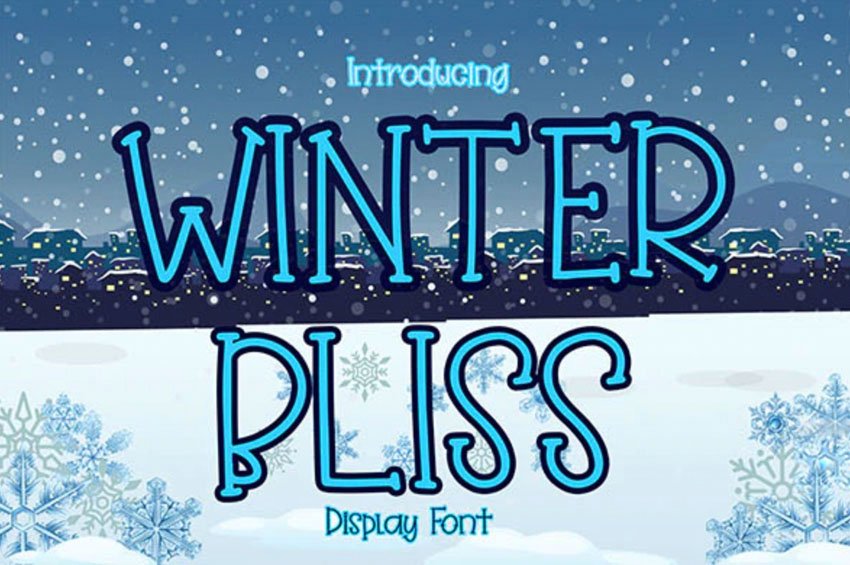 Here's a thin display font with plenty of personality. This is a great choice because it works well at larger and smaller sizes too. Give it a try today.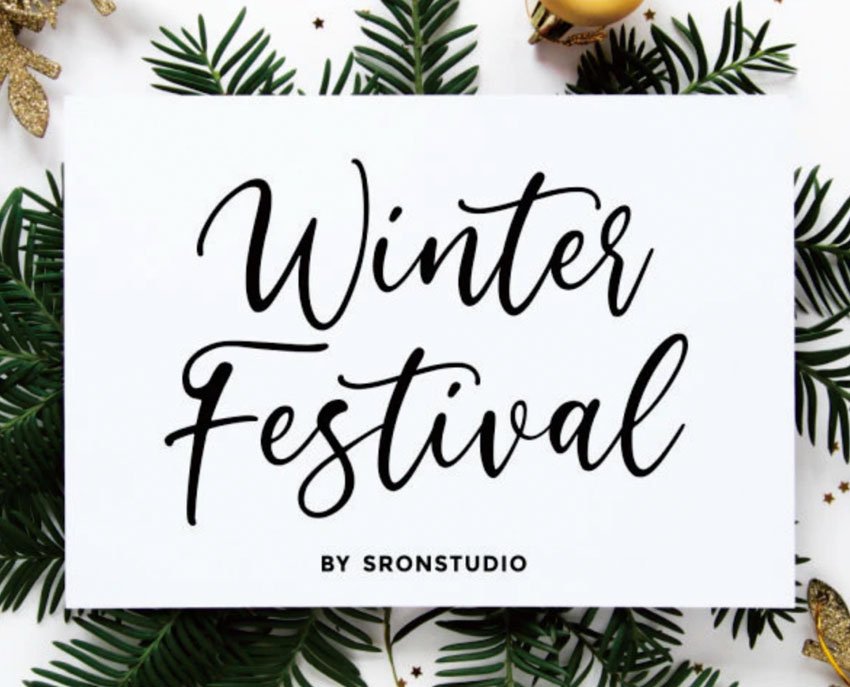 If you love a beautiful calligraphy font, try this one out. It's so beautifully designed. This classic look could serve your design projects well year round.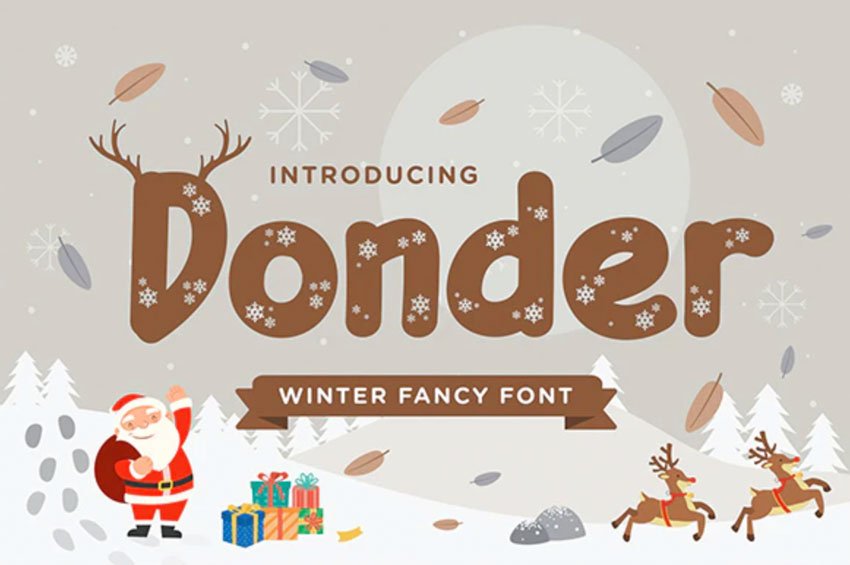 This winter-themed font is so cute. It has antlers! Check out all the cute snowflakes within the letter strokes. Try this one on invitations, T-shirts, and more.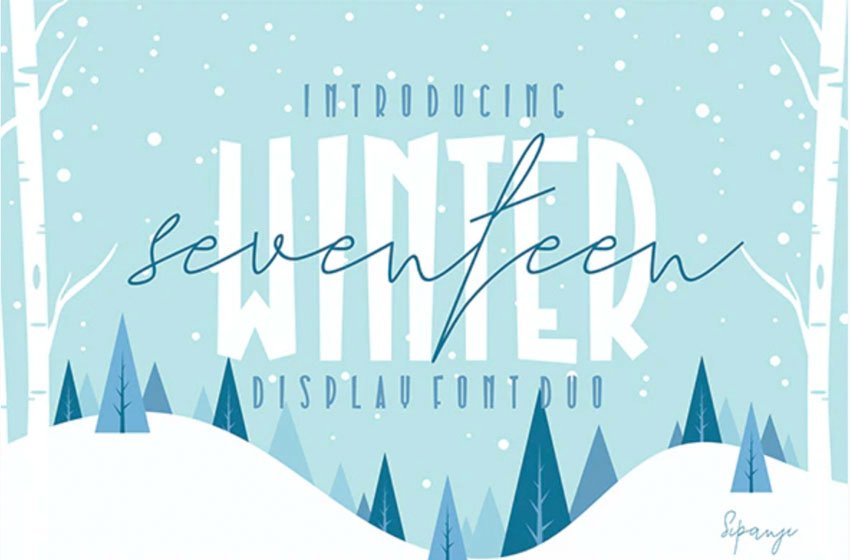 Looking for the perfect font pair? This stylish winter font duo is such a cool choice. Imagine this one on a winter-themed poster or greeting card.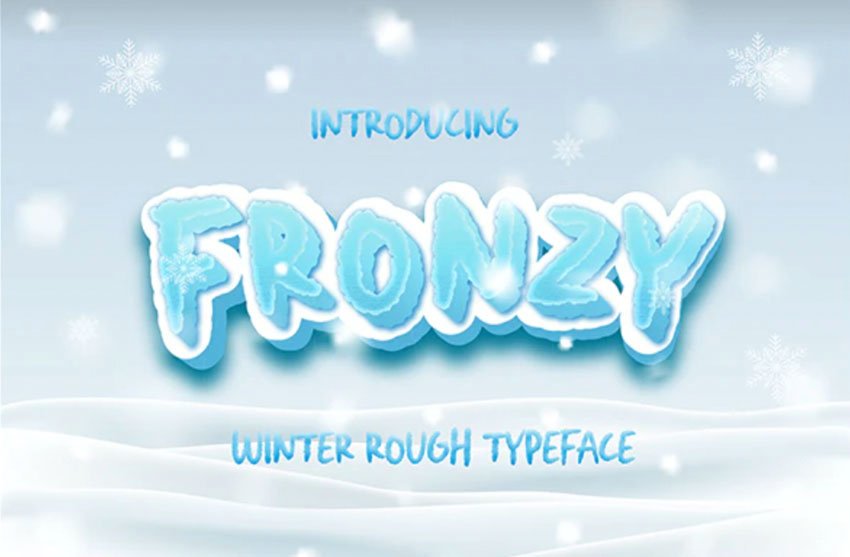 This textured font looks great when you layer it with itself. Check out some of the possibilities. Keep it simple, or go for a more three-dimensional look.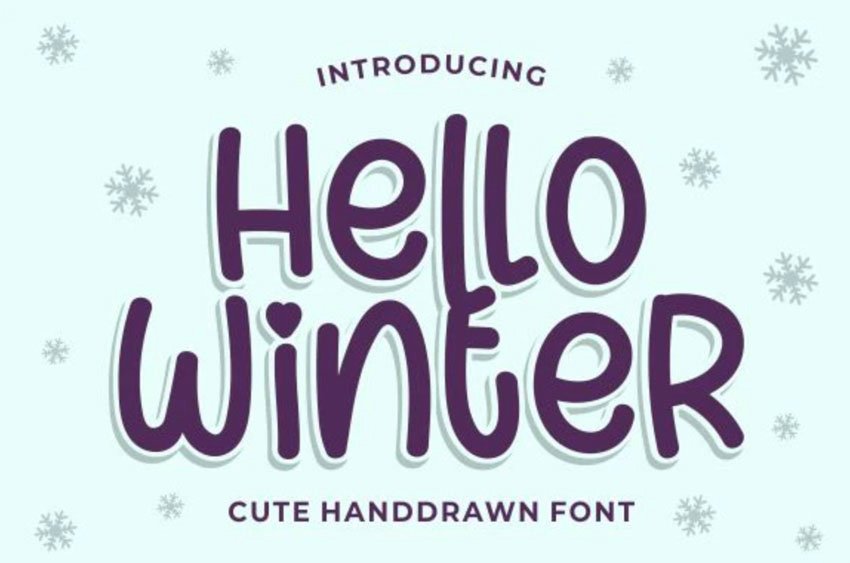 Love cute winter-themed fonts? Then you'll probably really enjoy this hand-drawn font. It's got such bouncy, friendly letters. Try using this one all year long.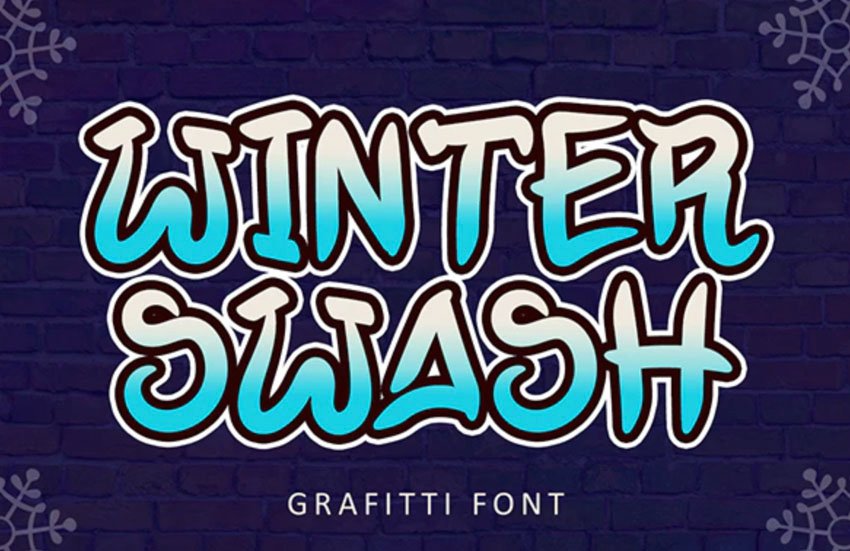 There are even winter-inspired graffiti fonts. Isn't this a stylish choice? Imagine a different take on holiday cards or specially made shirts.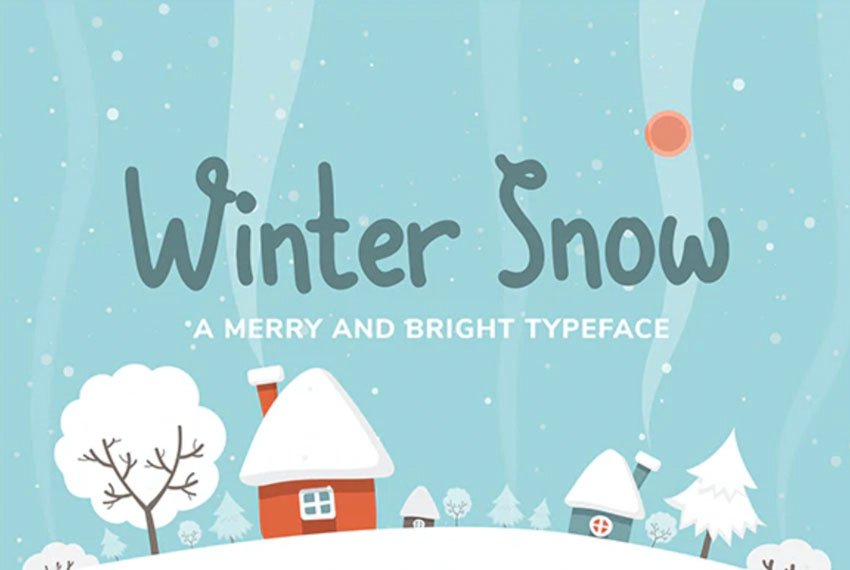 Aren't the curly tops to the capital letters in this typeface cheery and friendly? It can make for a really memorable statement in your next design project.
This font duo is such a perfect pair. Use the thick script to command attention, and then use the thinner script to supplement it. This two-in-one download is a great find.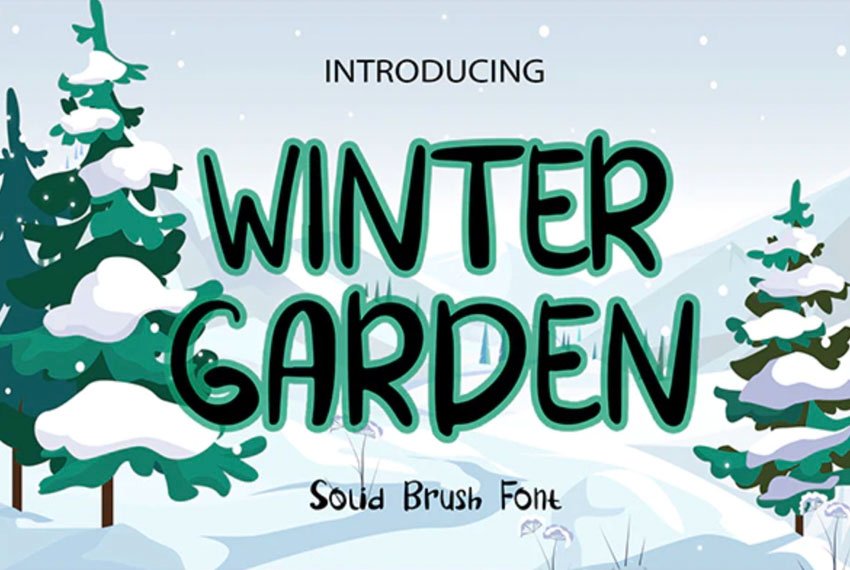 Here's a versatile brush font with plenty of potential. Use it to evoke some wintry moods, or try it in other colors at different times of year.
Which Winter-Themed Fonts Will You Try?
Winter fonts can be such a fun addition to a design project. They're a great choice for display type that would benefit from a wintry look. Or you can always go with a more versatile font that works with a wintry vibe but could work all year long. Which do you prefer?
If you want to try out lots of font options, remember to check out the winter-themed fonts over on Envato Elements. There are thousands of fonts of all different types to try, and they're all included for one price.
Only looking for one or two fonts? Then check out the winter fonts over on GraphicRiver. It's a high-quality choice for on-demand downloads.
If you're looking for even more font inspiration, check out these font collections from Envato Tuts+. Find your new favorite fonts today: