Looking for the perfect scribble font for your project? There are plenty to see in this category. So depending on whether you're looking for a messy scribble font or a marker scribble font, you can start your search on GraphicRiver and Envato Elements.
What Is a Scribble Font?
Scribble fonts have textures that give them the raw appearance of being untidy, messy, and scribbled down in a hurry by hand using a pen or a pencil. They are sometimes known as doodle fonts or messy fonts.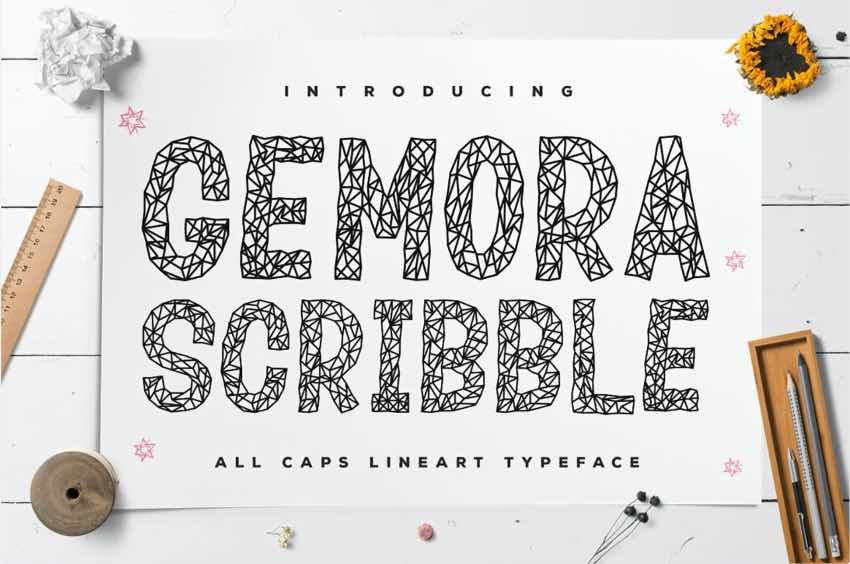 You may want to use these fonts to give your designs a certain relatable, informal, and laidback feel.
In this post, we'll look at 21 of the best scribble fonts available at Envato Elements and GraphicRiver.
Download Unlimited Scribble Fonts on Envato Elements
Want unlimited downloads for all the scribble writing fonts you like? This is what you will be able to do when you subscribe to Envato Elements for a flat monthly fee.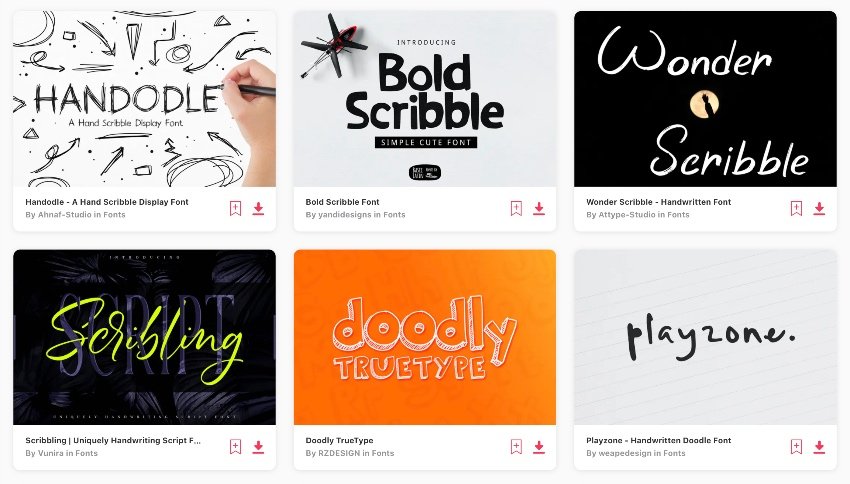 You will also get unlimited download access to other premium digital assets, like this graphic of scribble heads below: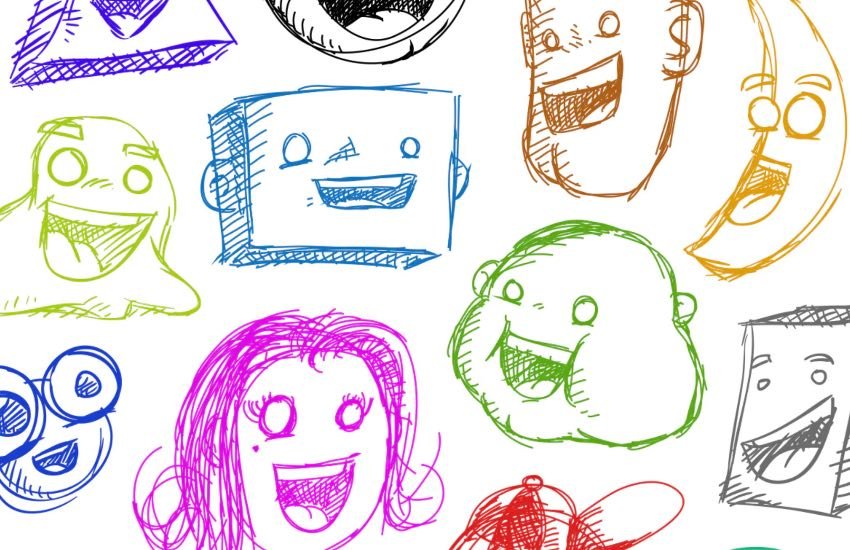 And that's not all—you even get unlimited downloads of mockups, logos, royalty-free stock photos and videos, and presentation templates. Check out this scribble presentation template below.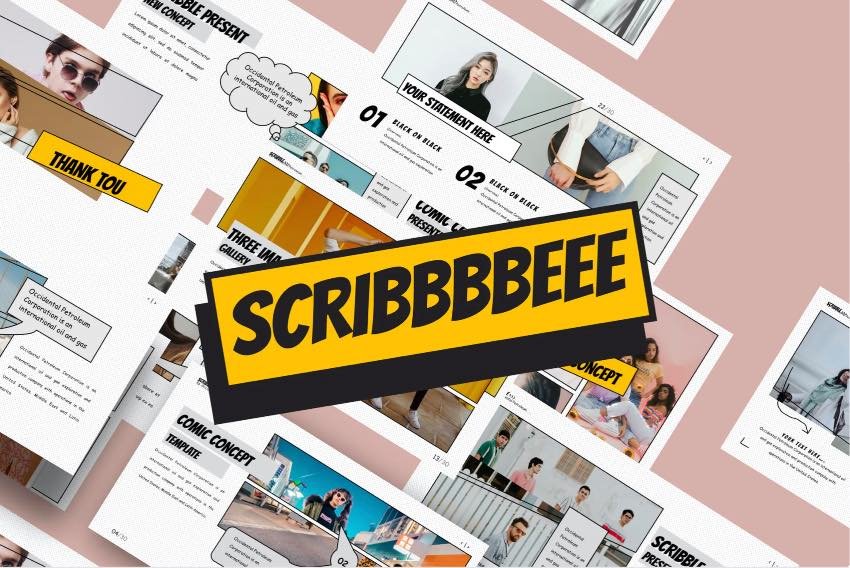 The subscription is covered by simple commercial licensing that gives you the rights to use the item in a broad variety of projects, including those of a commercial nature.
The Best Scribble Fonts on Envato Elements
Here are some of the best messy scribble fonts you can download now at Envato Elements.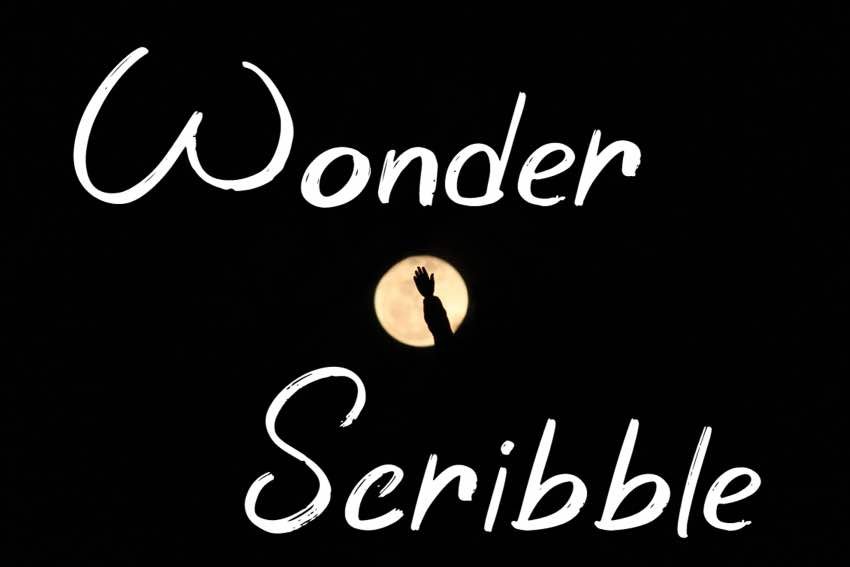 A chic scribble font like Wonder Scribble gives a fresh feel to your logo, branding, and posters. The scribble text font offers a set of uppercase and lowercase letters, numerals, and punctuation, along with multilingual support.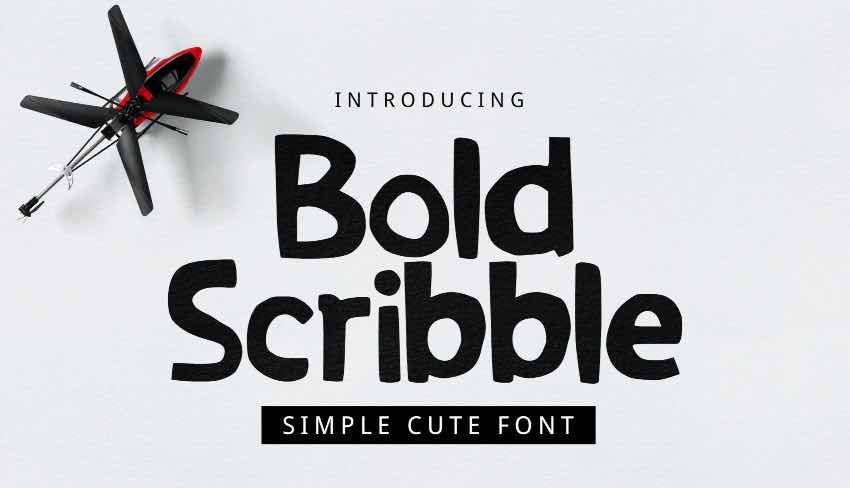 A multipurpose children's font like Bold Scribble completes your designer toolcase. This marker scribble font works perfectly on children's books, quotes, logos, headings, and more.
3. Shade June (OTF, TTF, WOFF, WOFF2)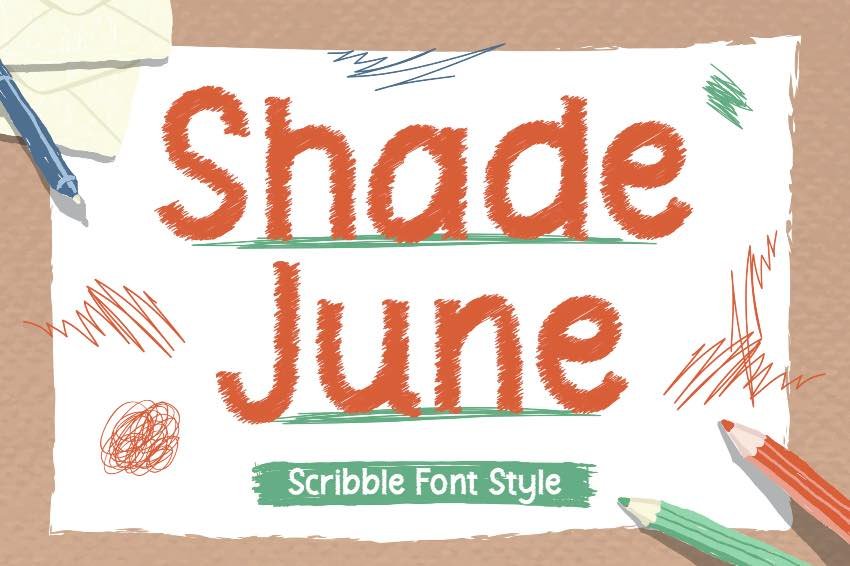 Shade June is a colorful and fun scribble letter font, suitable for summer-themed projects, kids' themes, and a wide range of projects including packaging, logos, and social media graphics.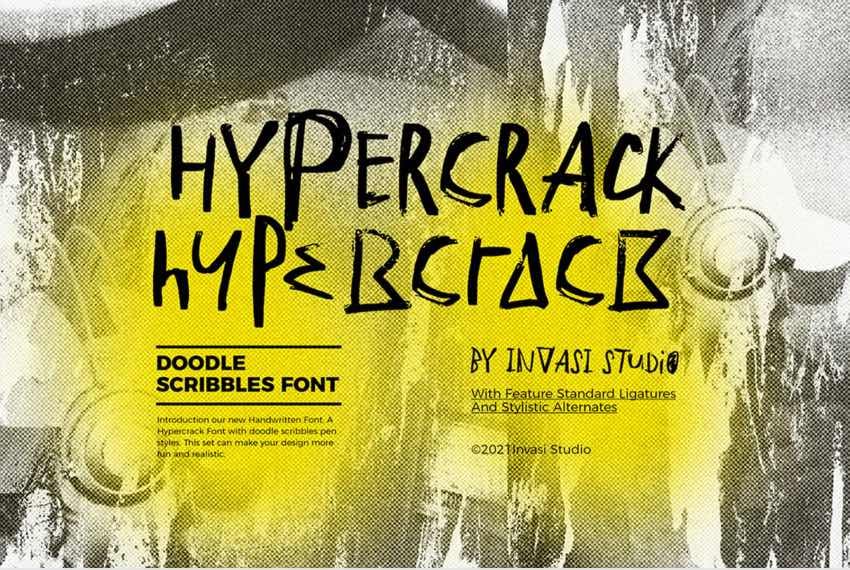 The Hypercrack handwritten scribble font offers plenty of playful, stylistic characters for your projects. In addition to being multilingual, the scribble pen font features punctuation, standard ligatures, and stylistic alternates. It is perfect for quotes, print posters, headlines, and more.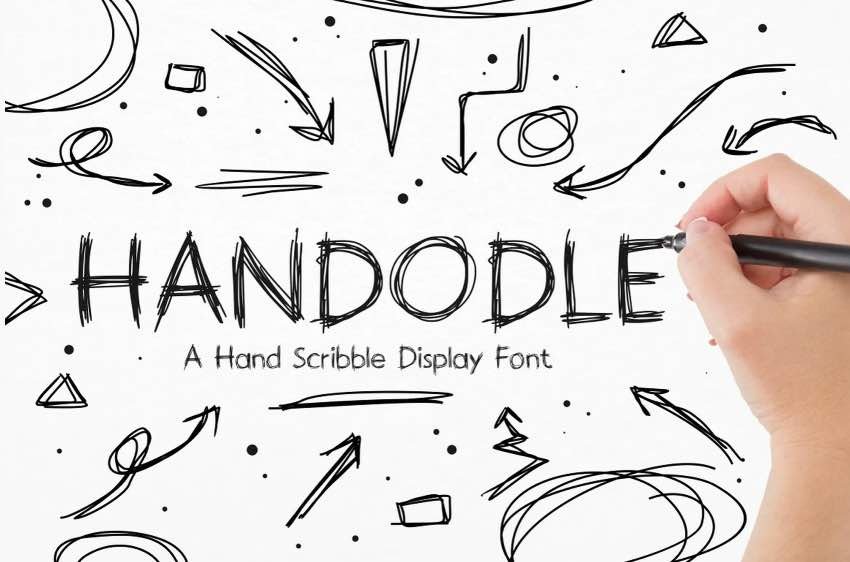 Fancy the messy, hand-scribbled look? Then this eye-catching scribble pen font is packed with uppercase, lowercase, numbers, punctuation, and symbols that bring on the charm.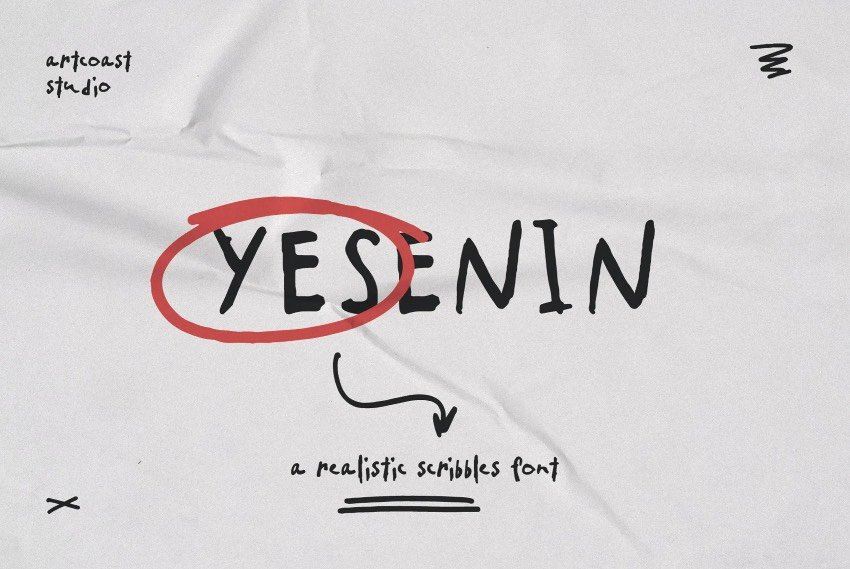 Yesenin brings versatility to your amazing ideas. Thanks to web fonts, uppercase and lowercase characters, and two styles of handwritten doodle letters, your quotes and posters will dazzle whether you are using Mac or PC, Adobe or Microsoft Word.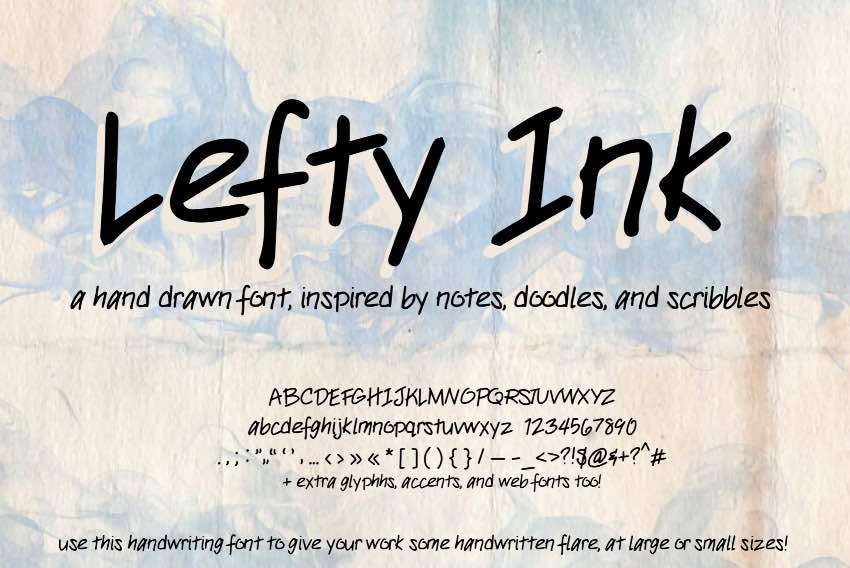 This pencil scribble font brings the feel of handwritten notebooks and journals that your readers will quickly relate to and feel at home. The scribble text font includes extended Latin characters, accents, lowercase and uppercase letters, glyphs, and web fonts.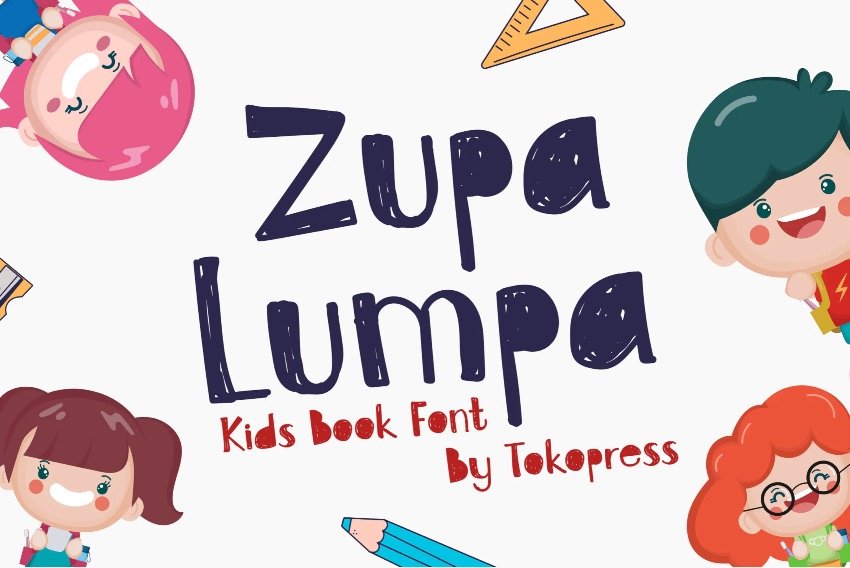 Zupa Lumpa features Latin uppercase and lowercase letters, numbers, and punctuation that will bring the perfect touch to any kids' projects such as magazines, music posters, movie titles, YouTube covers, social media pages, etc.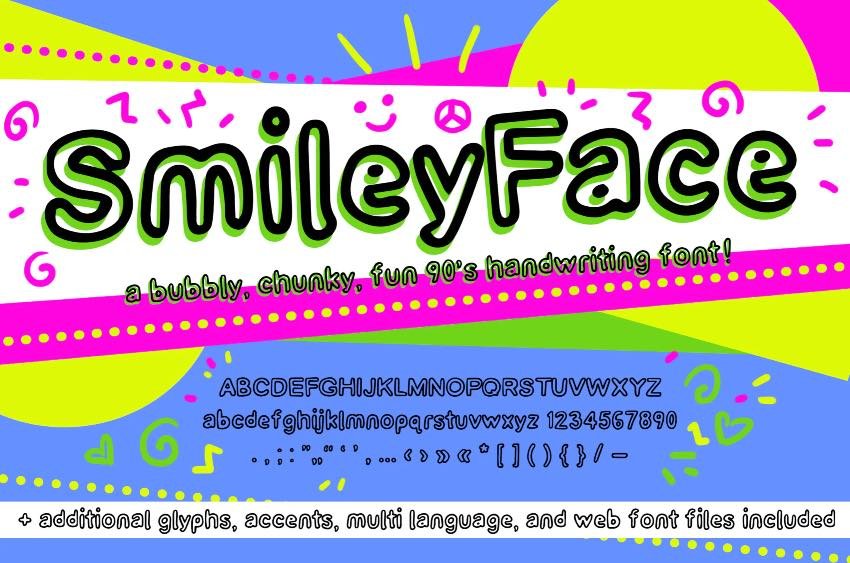 Smiley Face Retro font is a joyful time capsule that drops users inside the playful 90s aesthetic that's full of fun colors, playful font accents, glyphs, web fonts, extended Latin characters, and multilanguage support.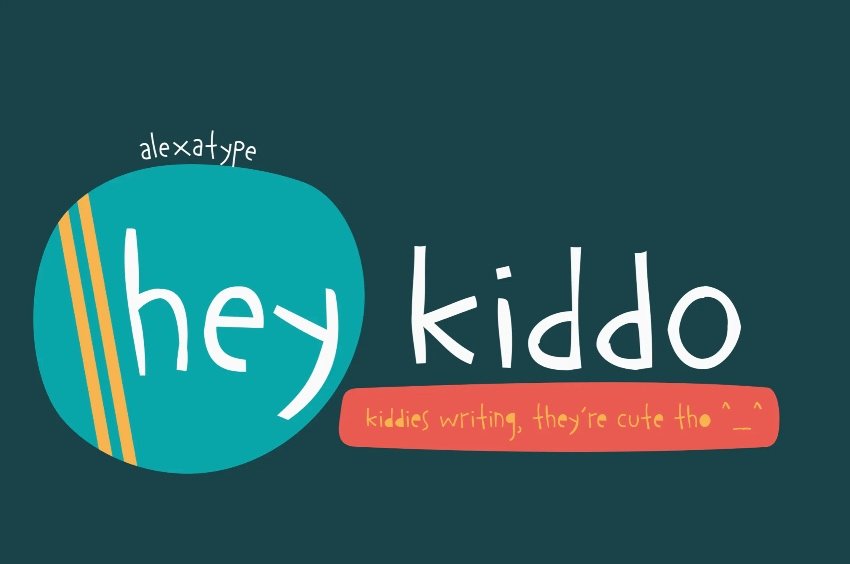 Hey Kiddo is a fun pencil scribble font that comes in five styles, including scribble fonts, and is perfect for headlines, display, and body text in children's books, websites, and infographics.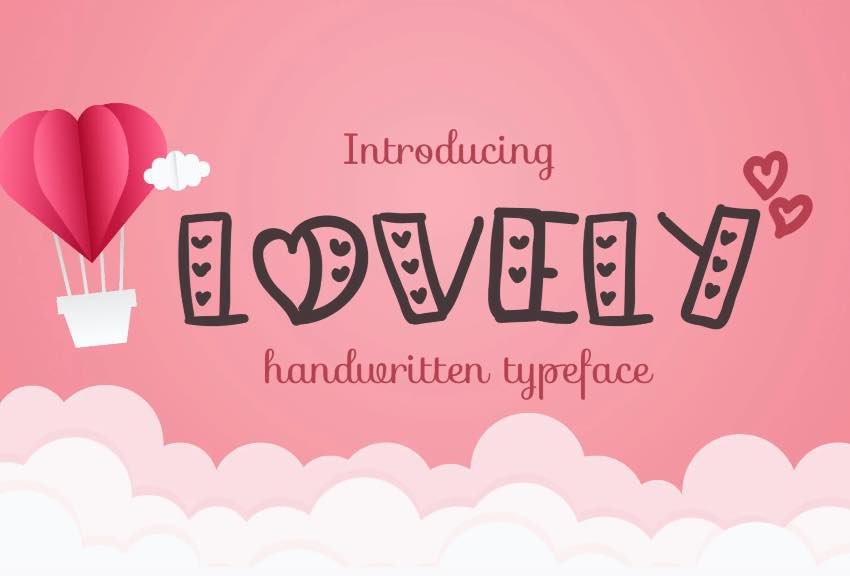 This love-themed font is pure cuteness packaged in lowercase, uppercase, symbols, and ten cute doodles that you can use by simply typing on the keyboard. It's ideal for cards, posters, T-shirts, and mugs.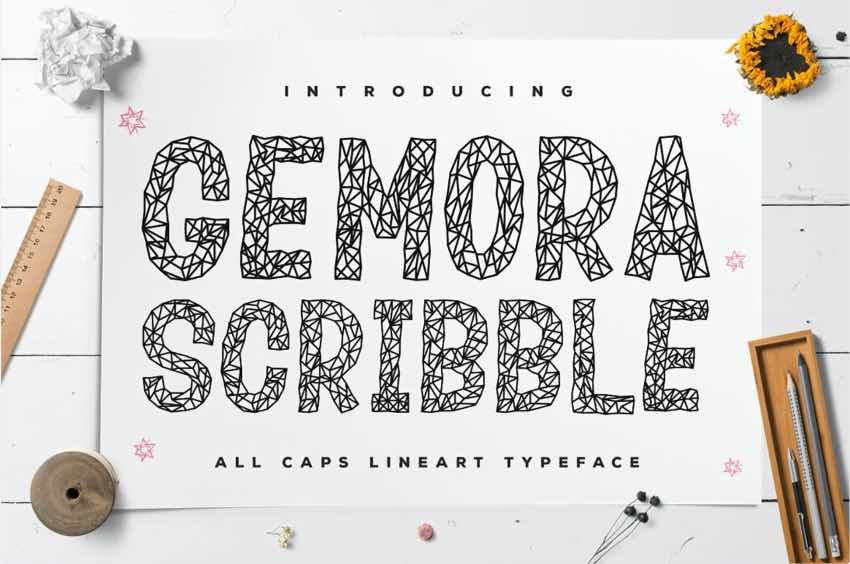 Gemora Scribble is a modern, eye-catching scribble text that brings uniqueness and quirkiness to your logo, branding, packaging, stationery, product designs, and more.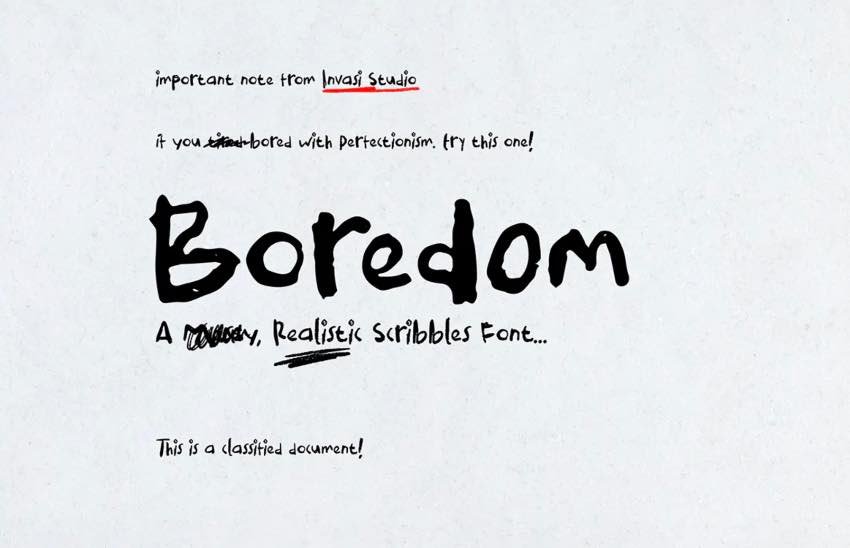 Boredom offers the raw simplicity of realistic scribbles that look penned in, scratched off, and written over. It comes with two alternate variations for each A to Z letter in both uppercase and lowercase, and in multiple languages.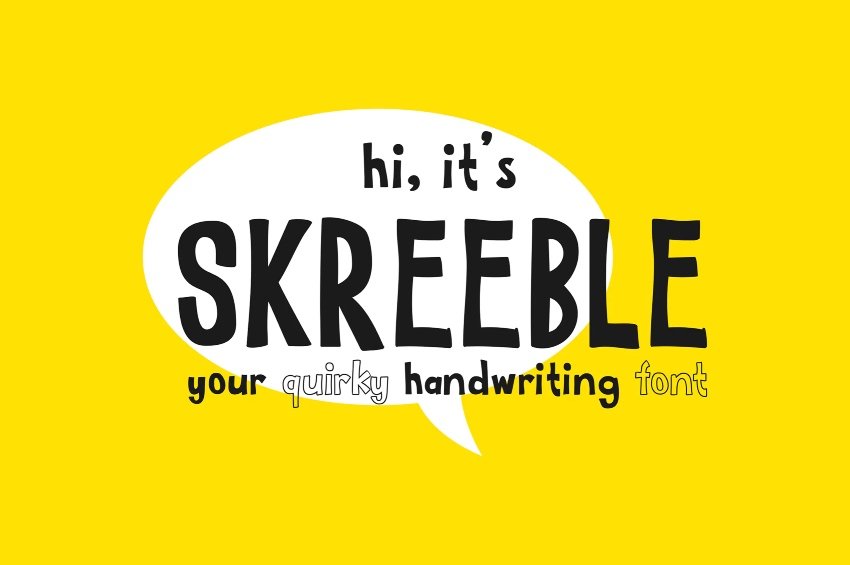 If you want to bring intensity and presence to your headlines and text in children's books, websites, or infographics, then the Skreeble quirky handwriting font will offer just that with its choice of solid and outline style.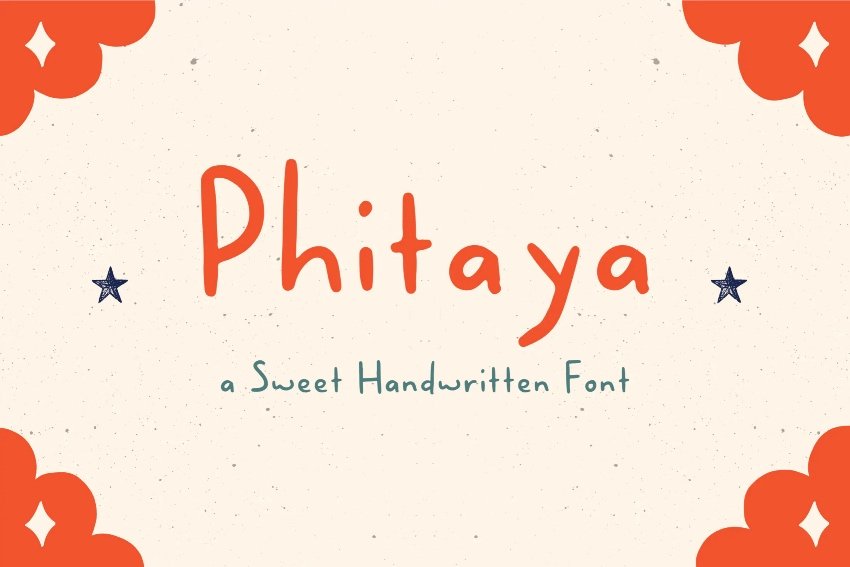 This cheerful font is the perfect choice for children-themed projects and offers A to Z uppercase and lowercase letters, numbering and punctuation, and multilingual support.
Cool Scribble Fonts From Graphic River
If a subscription is not what you're looking for and you just want a single scribble font, you will find beautiful, well-designed premium fonts on GraphicRiver.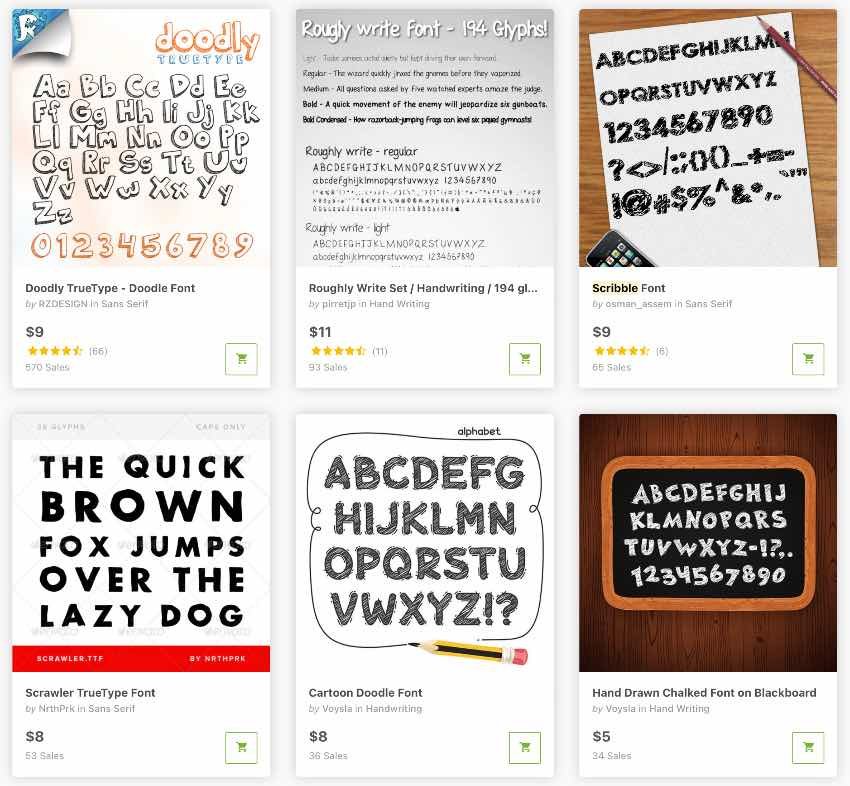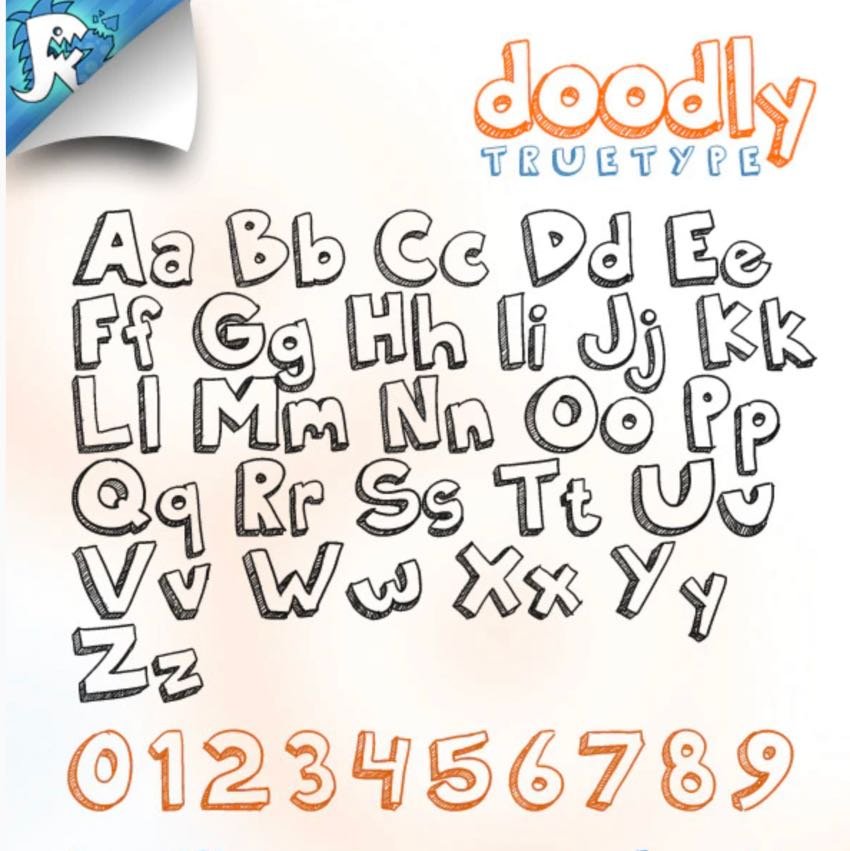 Whatever project you want to design, the TrueType scribble font has all the capital and lower case characters, including symbols, to give it some awesome spice!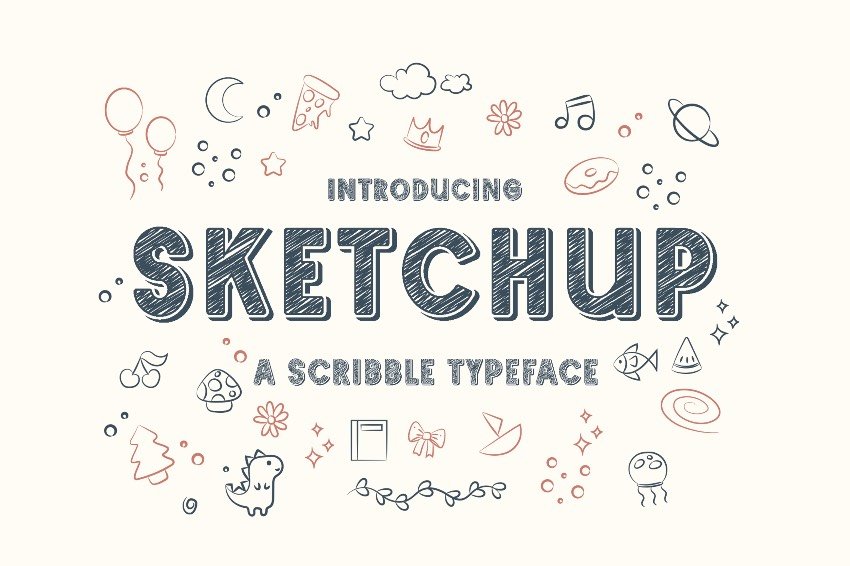 Display charming and whimsical designs with this adorable font that features uppercase, lowercase, symbols, punctuation, numerals, ligatures, and multilingual support.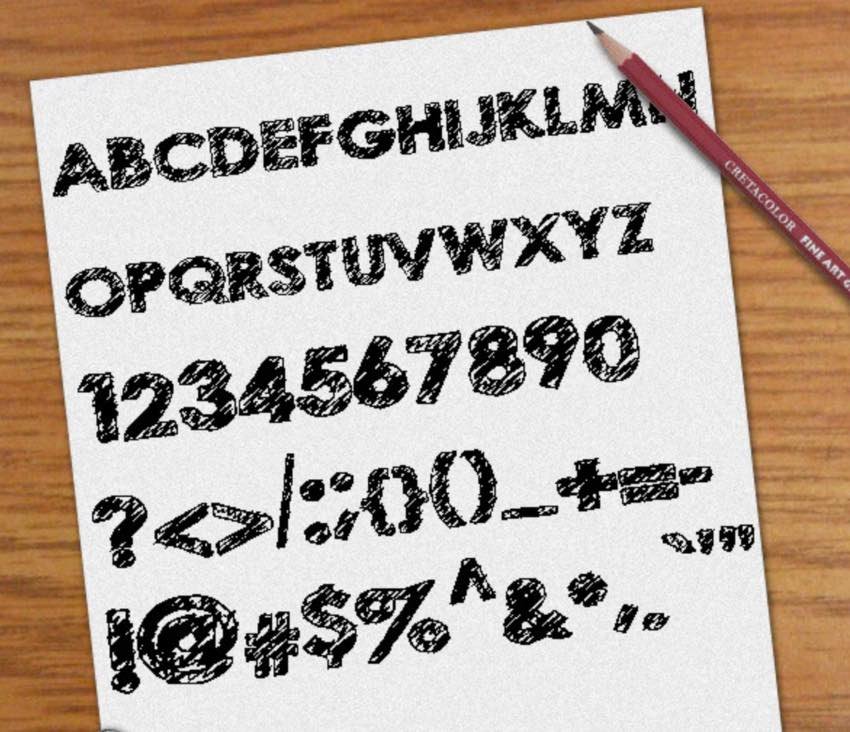 This textured font has all the scribble swag for grunge designs, handwriting, and blackboard text. It comes with uppercase letters, numbers, and symbols.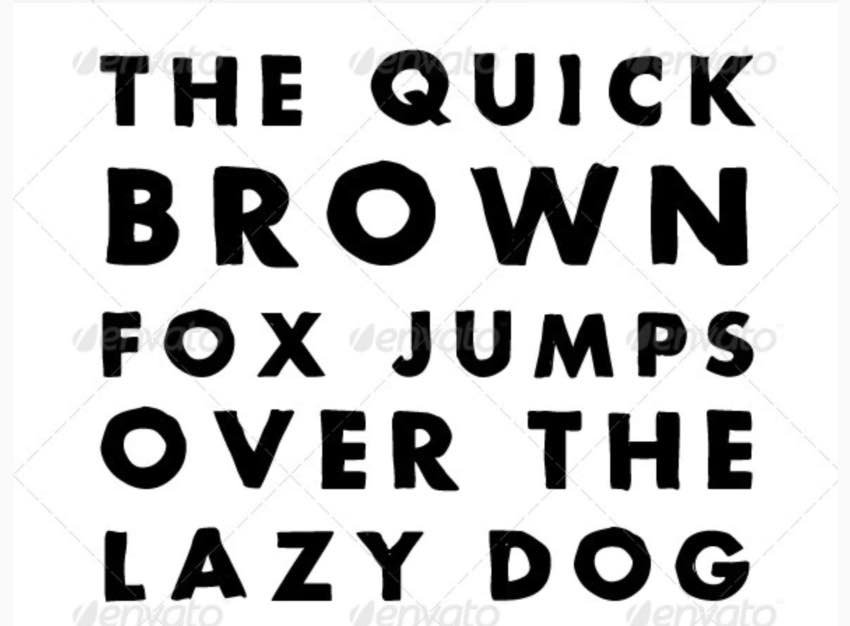 This font features capital letters and numbers in a bold style for your logo and branding.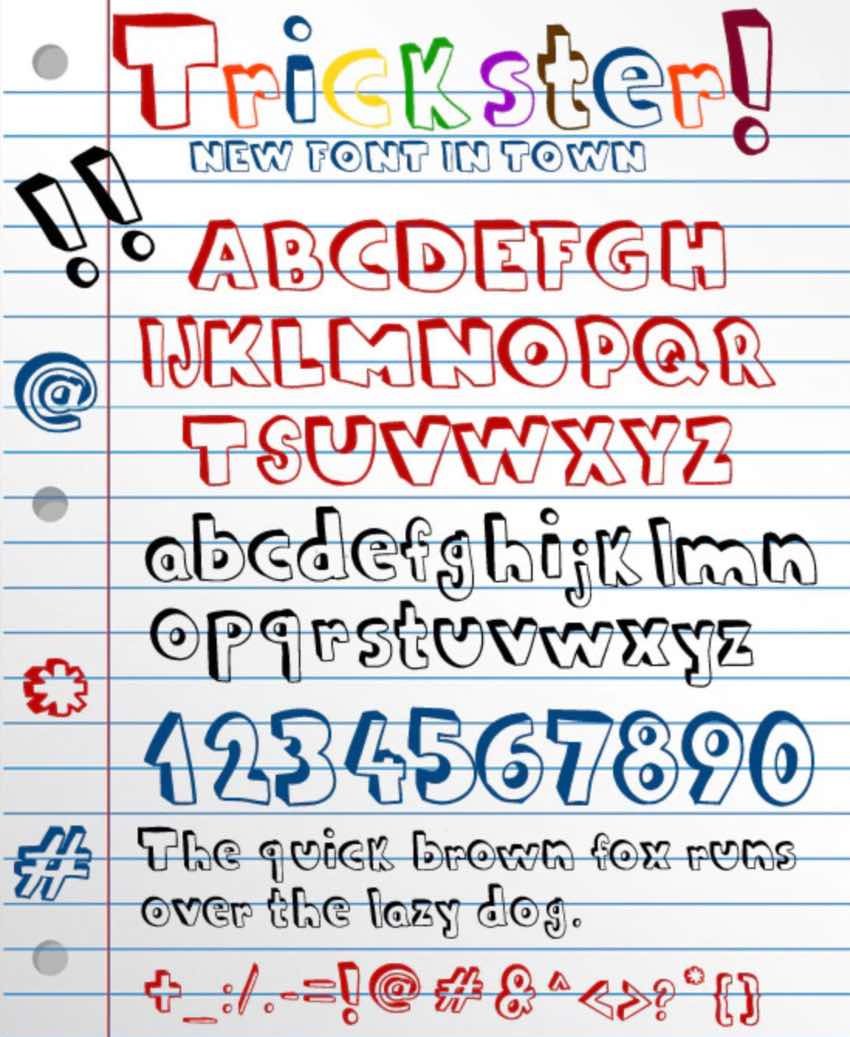 This font is ideal for designs that give off the imperfect vibe that draws the eye. The colorful uppercase and lowercase letters, symbols, and numbers are ideal for any design you want to take on.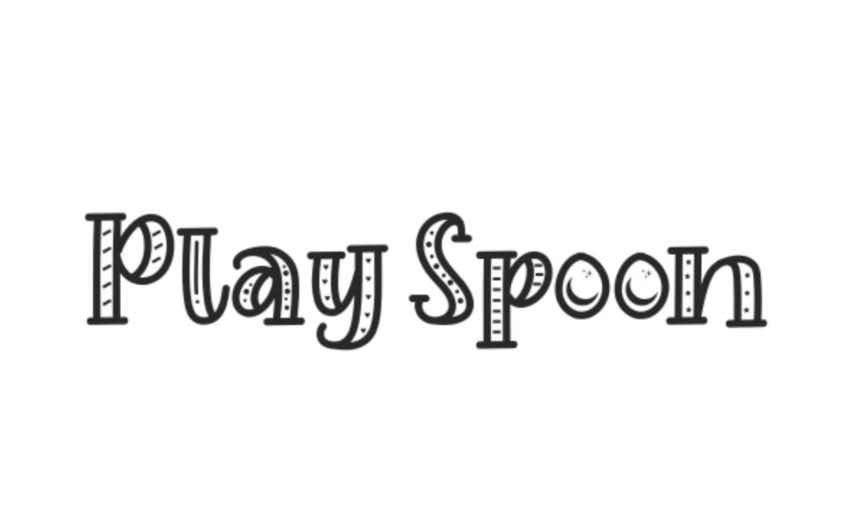 Check out this gorgeous, playful font. It's perfect for all your branding, logos, stationery, flyers, and more.
Find Your Favorite Scribble Font
There you have it! Some of the best scribble fonts you can download and use to create gorgeous designs. And if you are still looking for more scribble fonts, there are plenty to choose from and download on Envato Elements or GraphicRiver.
Looking for more inspiring fonts? These font collections from Envato Tuts+ will definitely bring the wow factor to your next project: