Find the perfect cool summer font for your next seasonal project. Take a look at these cute summer fonts for design inspiration. We'll look at everything from camp font designs to tropical fonts. So sit back and enjoy some summer holiday fonts and design inspiration. You might just find your new favorite summer font.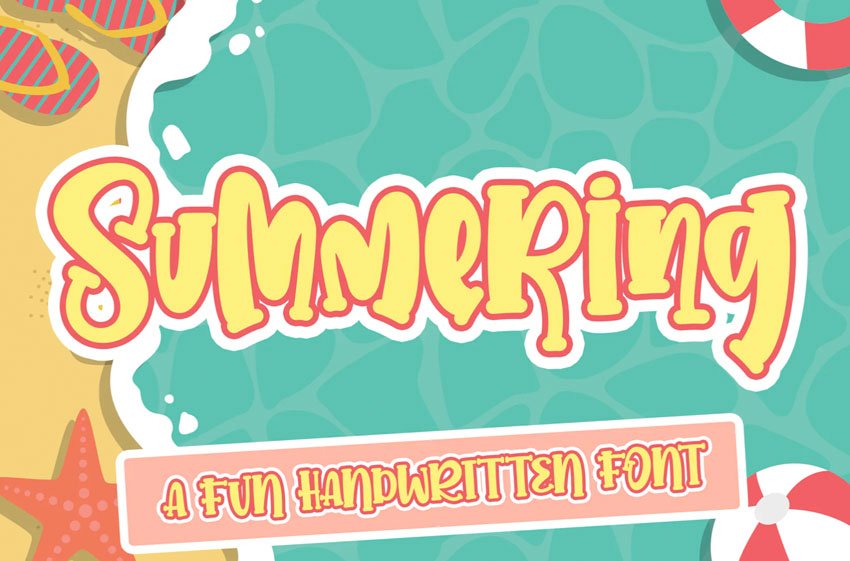 Find the Perfect Summer Holiday Fonts
So, what makes the perfect summer font? It's important to think about visual communication, as with all design projects. Think about what you might associate with summer: warmth and energy, perhaps. You might think of the beach or of beautiful, tropical places. These ideas can also be reflected in your typography.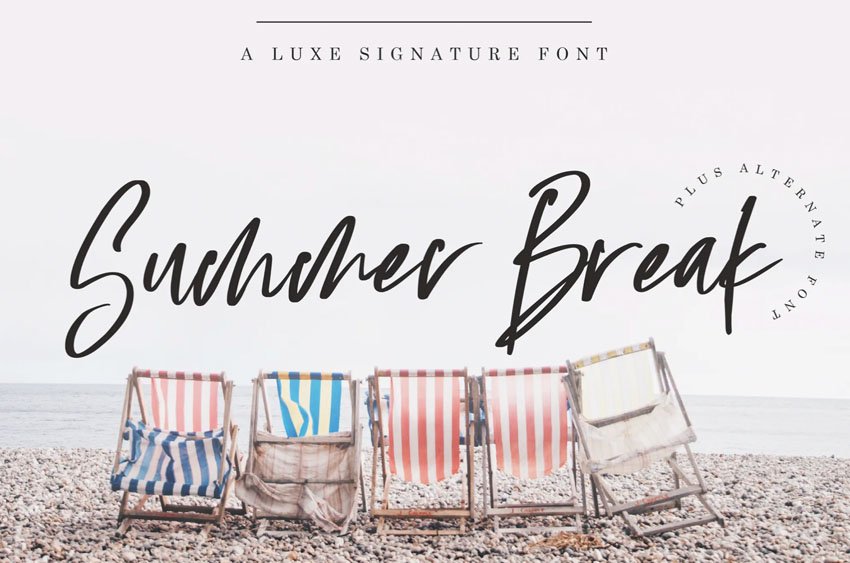 Script and calligraphy fonts can be a popular choice for this aesthetic. Check out this fun, energetic example. This aesthetic is enhanced with bright, vibrant colors. 
And that's the key here: keep in mind what you're aiming to visually communicate. Every part of your design should help support this idea. If you hope to capture a summer vibe, evoke those emotions from many angles. A fun summer font can certainly help you get that aesthetic off the ground.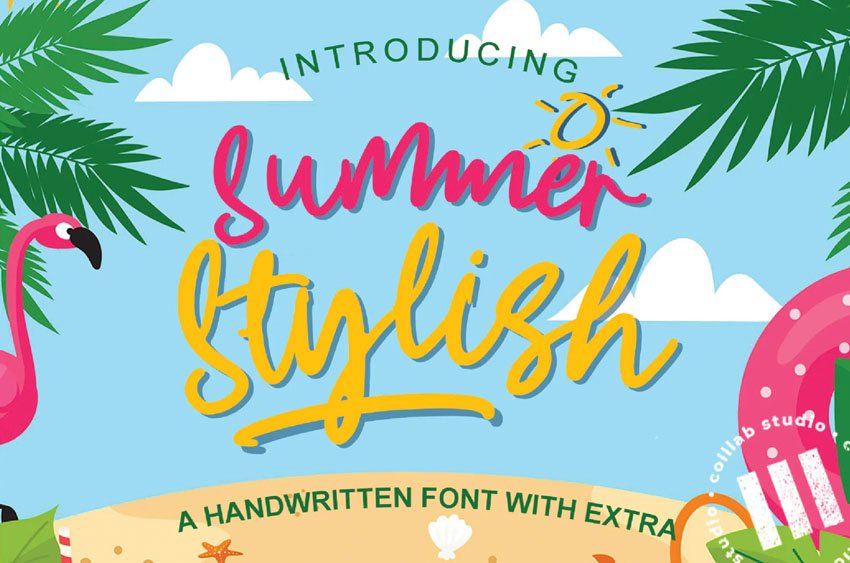 Download Unlimited Summer Holiday Fonts on Envato Elements
Looking for some fun summer holiday fonts? You'll want to check out Envato Elements. One low price gets you unlimited access to an entire library of fonts. That's hundreds of cute summer fonts, and thousands more of other types and styles.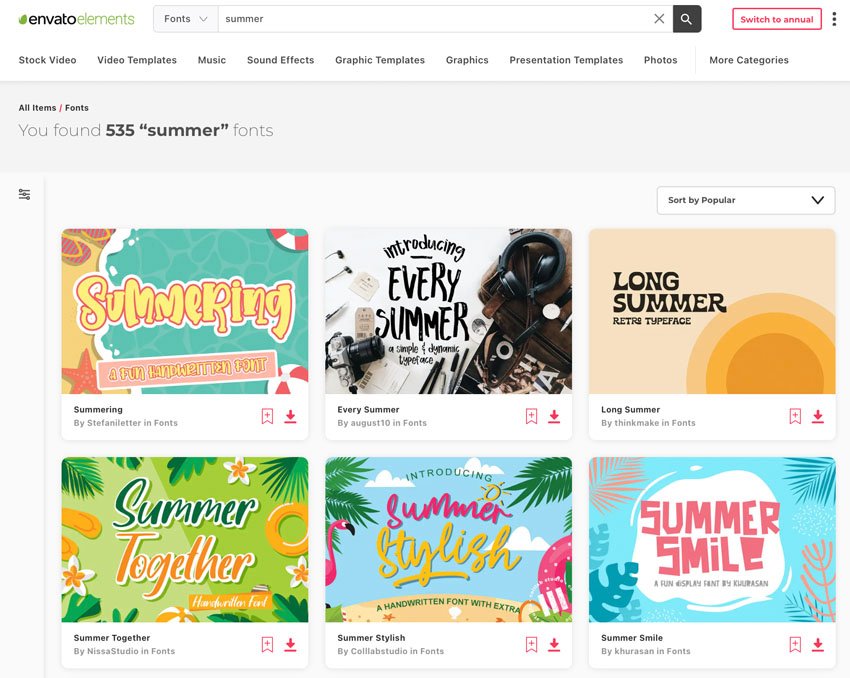 Try out pretty summer cursive fonts, like in this font trio below. This means you get three fonts, all in one download! With unlimited access to the Envato Elements font library, you can try out as many fonts as you like. Even better, they're all licensed for commercial usage.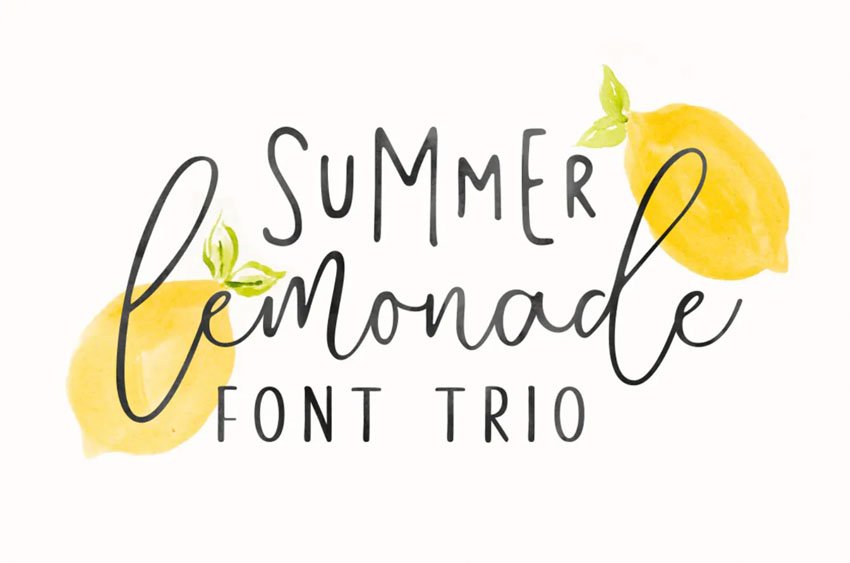 But you get more than fonts with Envato Elements. You also get graphic templates, stock photography, graphics, and much more. Grab a business card template or a template for party invitations. It's an awesome resource for creatives of all kinds.
This means you can also pick up the perfect summer flyer template to go with your new font find. Check out this stylish summer flyer design. Simply add your info for a completed design, or make something entirely new using this as your starting point.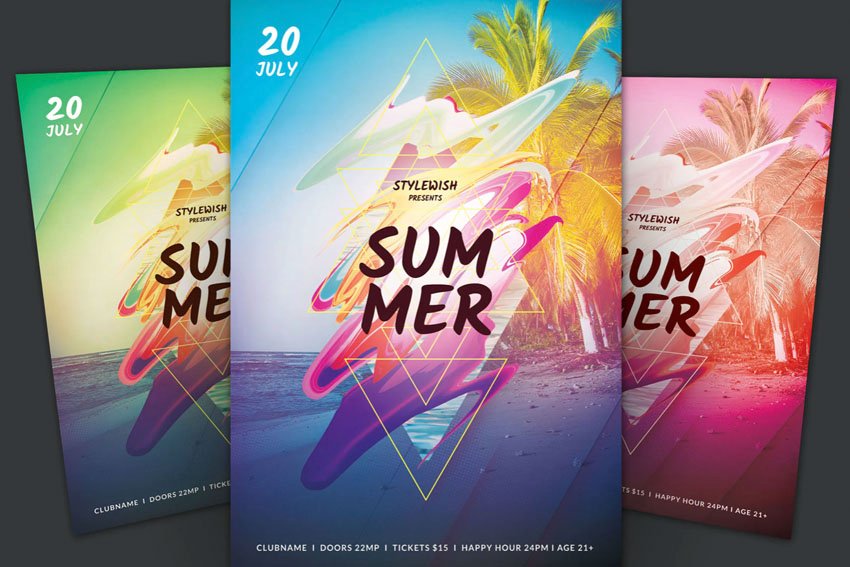 The Best Summer Font Designs on Envato Elements
Check out this selection of the best summer fonts you can download right now, on Envato Elements. Enjoy the design inspiration, or download your favorites today.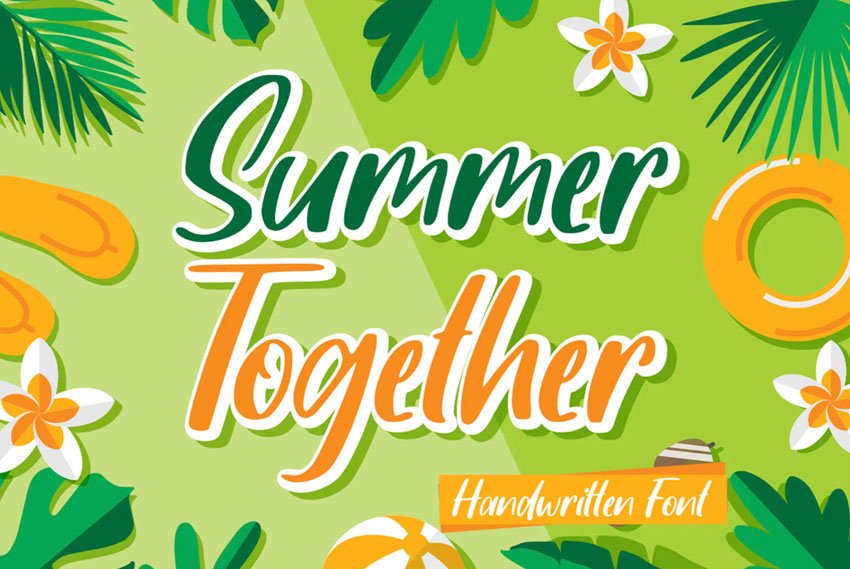 Isn't this summer font sunny and welcoming? It's a perfect fit for summery projects like T-shirts, tote bags, home decor, and much more.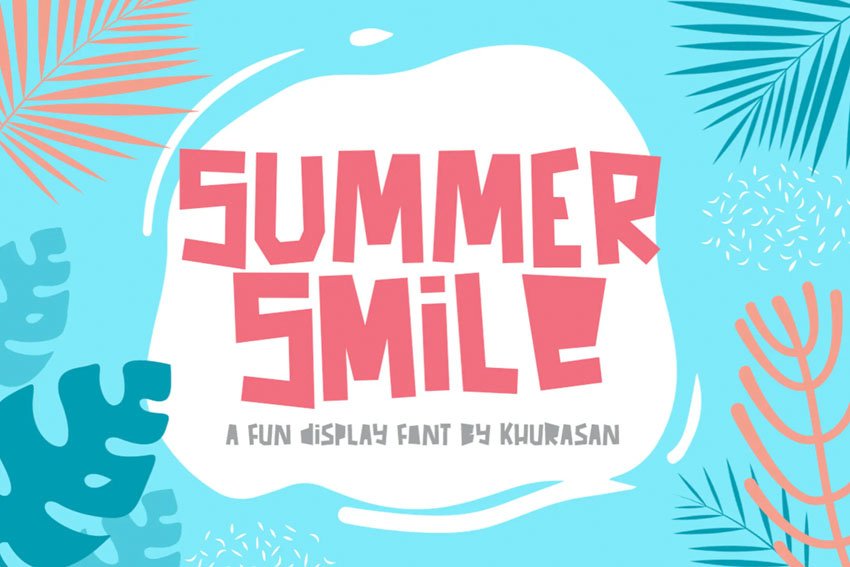 Here's a chunky summer font that would be perfect for a wide variety of projects. Use this one for summer camp projects or try it for your pool party invites.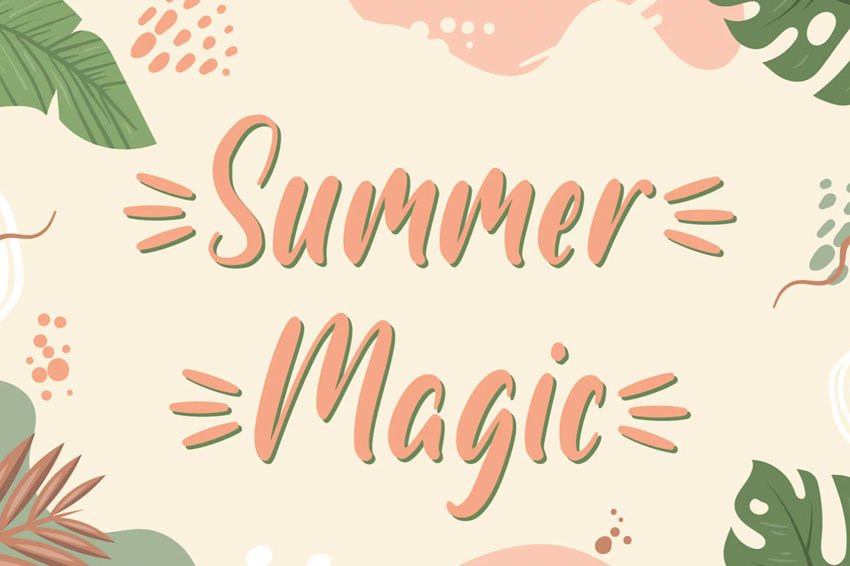 This font has a versatile neutrality to it, making it a great fit for summer, but plenty of other seasons too. Try pairing it with a strong supplement, like a sans serif font.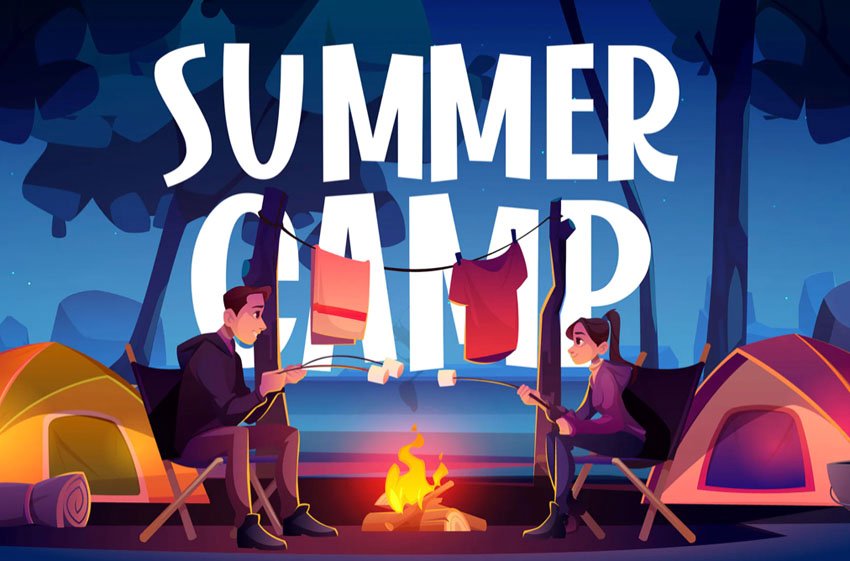 Isn't this a charming summer camp font? It's got a playful, animated personality, so it would be perfect for a number of other projects too.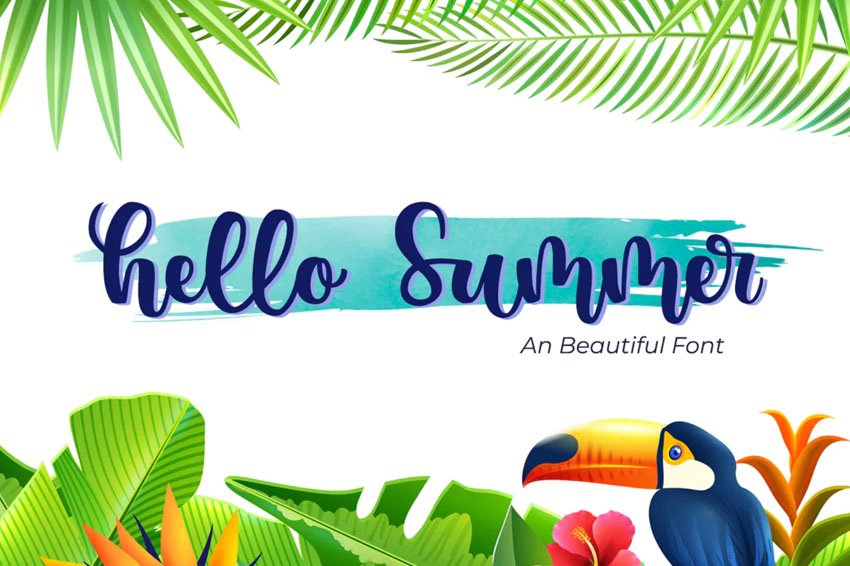 A summer script font can have such a bubbly, sunny personality. This font pairs so well with colorful design elements. You can also dress this one up or down.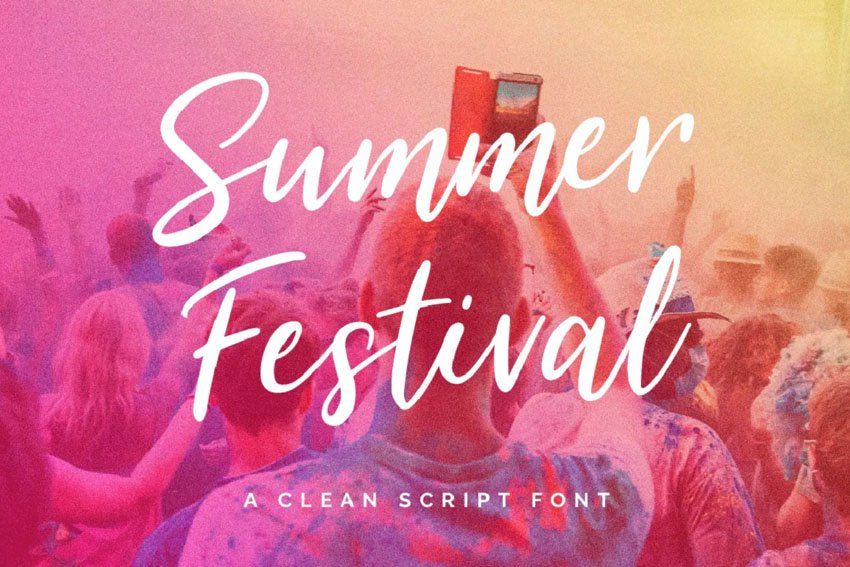 Planning a party or festival? How about trying out a lively script font like this one? Script and handwriting fonts can bring a lot of energy to your composition.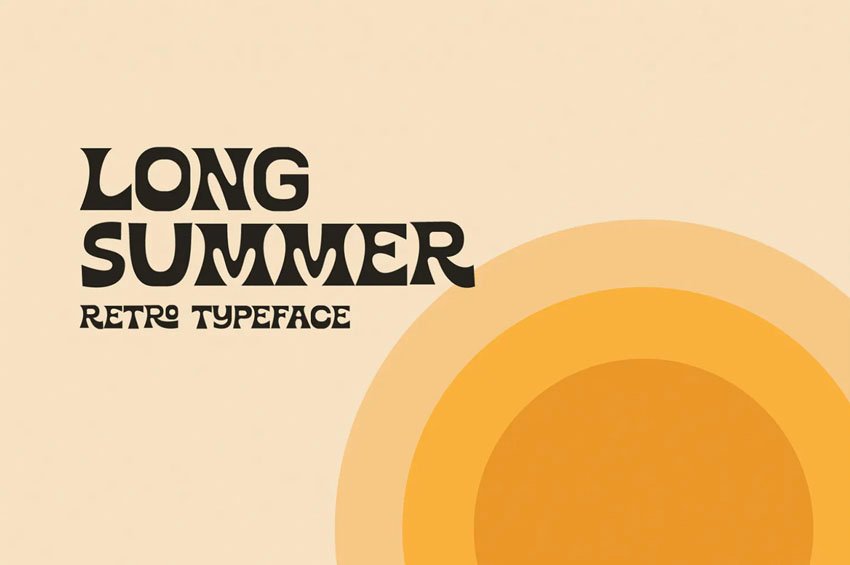 Retro fonts can be a fun choice for a summery aesthetic too. This one keys into some 1970s energy and could make for a really memorable look.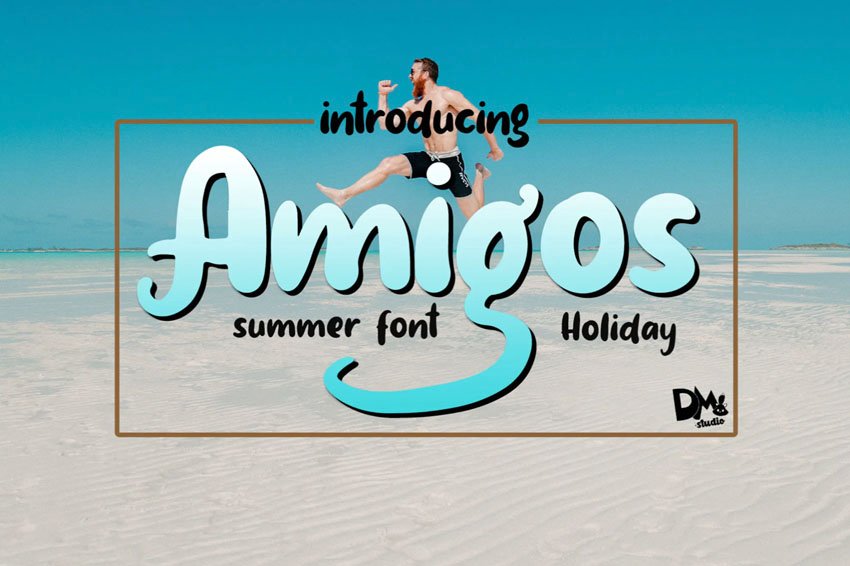 Here's a fun summer holiday font that could work well for a variety of projects. It's such a bouncy, energetic display type. Download this font today.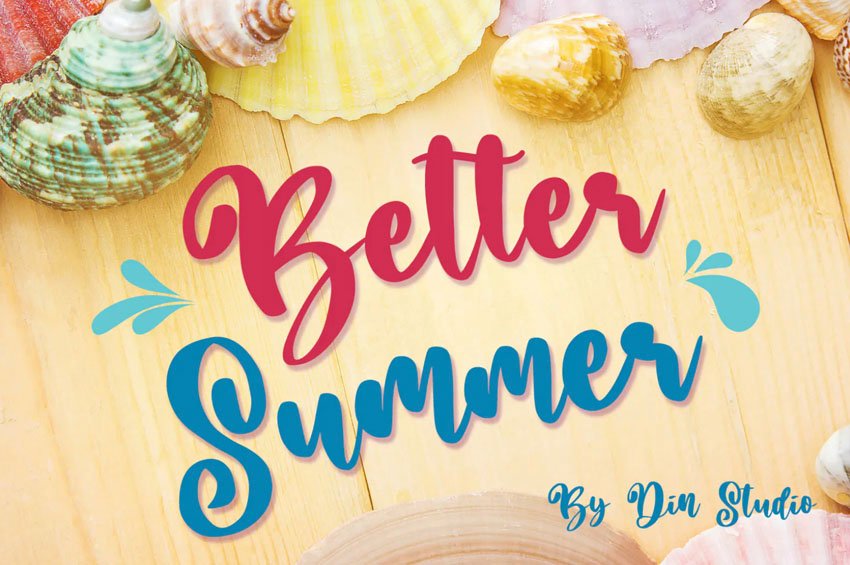 Here's another cheerful calligraphy font. Doesn't it pair well with beach-themed visuals? This one would be perfect on family vacation T-shirt designs.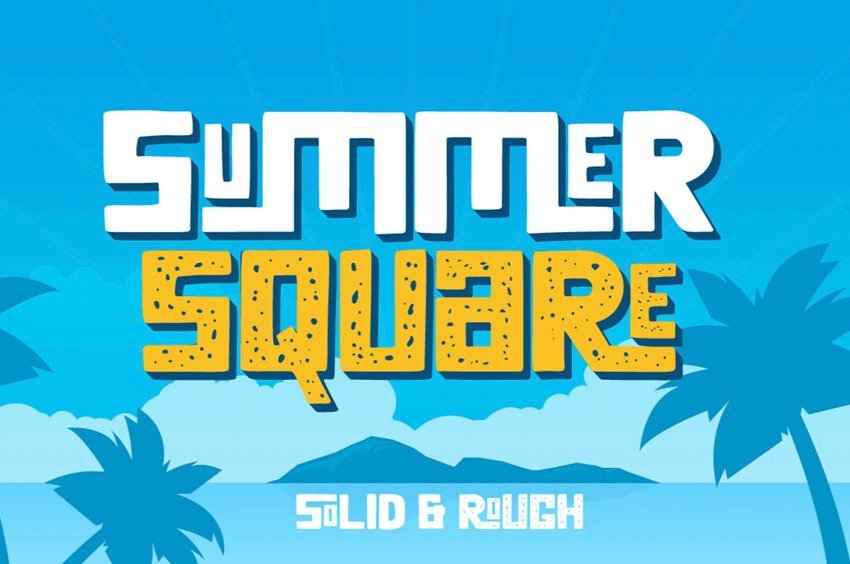 This square font has a memorable, tropical aesthetic. It would look awesome on surf gear, merchandise, and a whole lot more. Try out this tropical summer font today.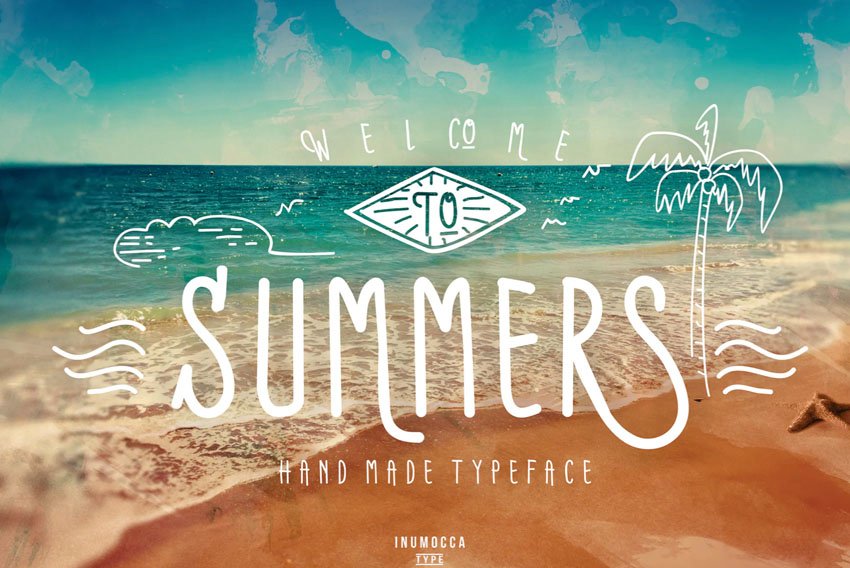 Handwriting fonts can make for such a welcoming, friendly vibe. Try out this cheerful summer font on your next seasonal project. It would be great on postcards.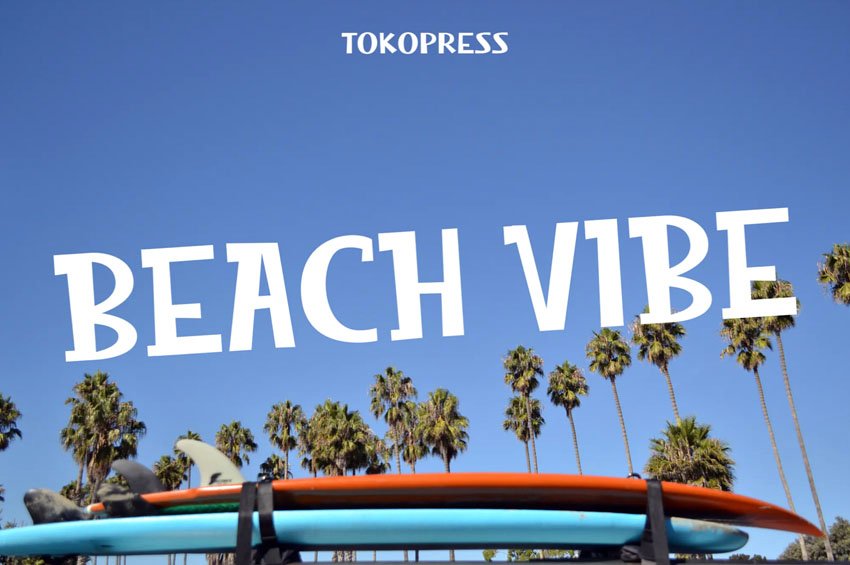 This chunky font has a touch of a retro aesthetic. Try layering this font or experimenting with different textures. It could be the perfect summer font.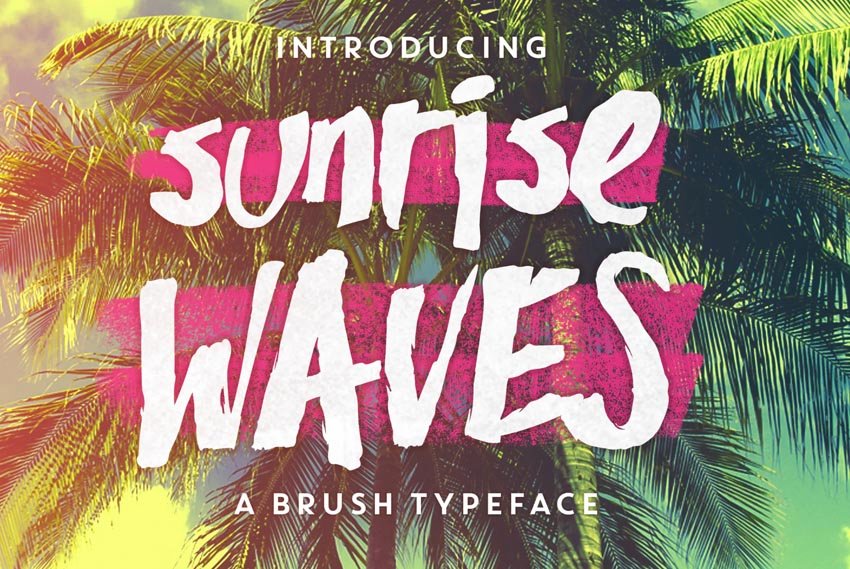 If you're looking for tropical summer fonts, this one is such a fun choice. It has beautiful brushstrokes and could make such a lasting impression.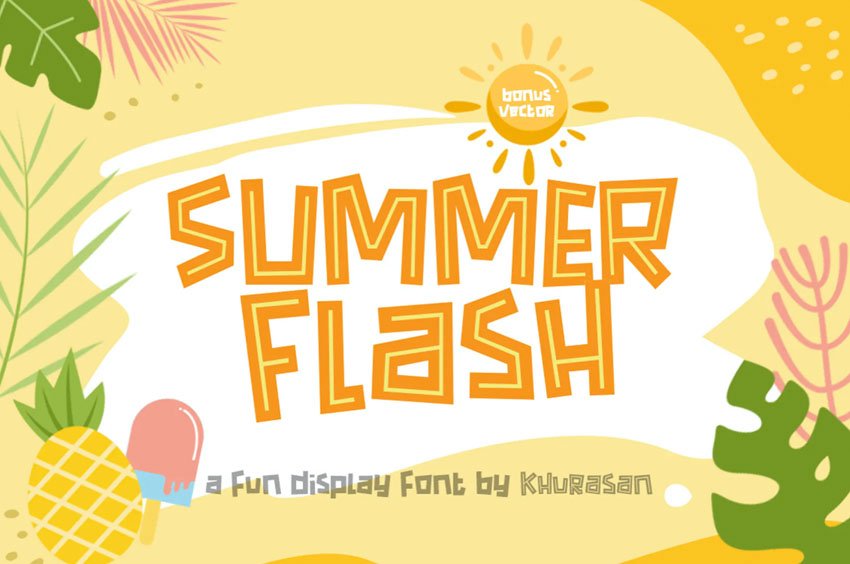 This fun, summer font has playful linework. It has plenty of sunny energy and is perfect for summer projects, fundraisers, and much more.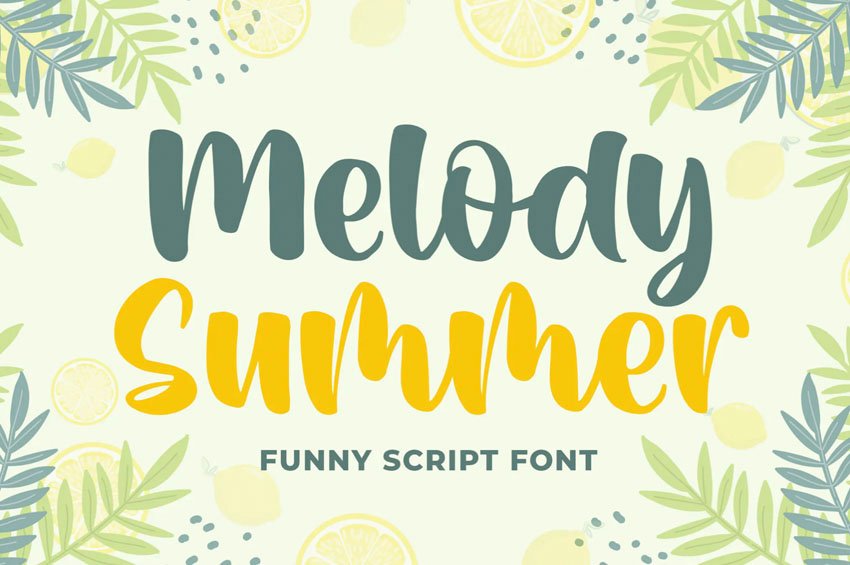 Isn't this summer script font cute? It works so well with floral and botanical elements too. This font could easily be dressed up with elegant colors or kept casual.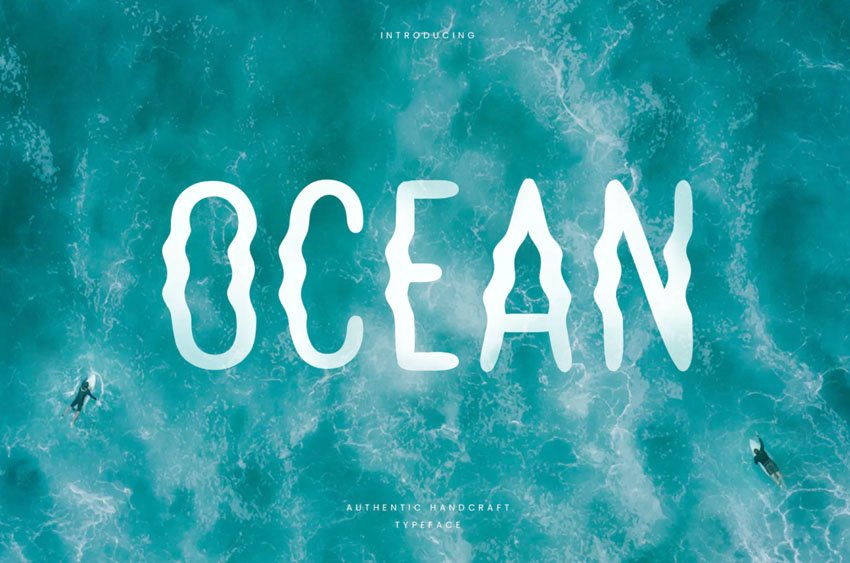 Check out this fun font and its really cool ocean effect. This display type could work really well on eye-catching posters, invitations, and advertisements.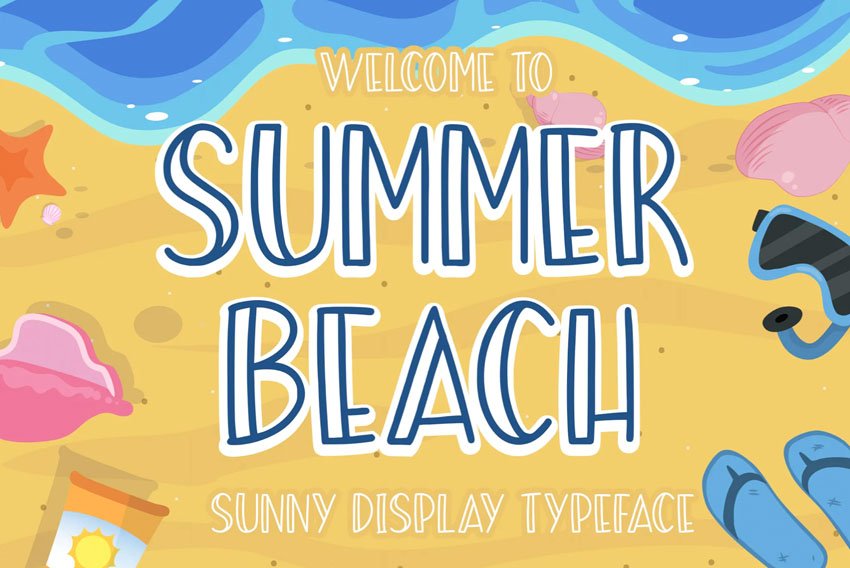 Prefer a light-hearted, hand-drawn aesthetic? Here's a friendly font choice. This one would be awesome for summer parties, get-togethers, reunions, and more.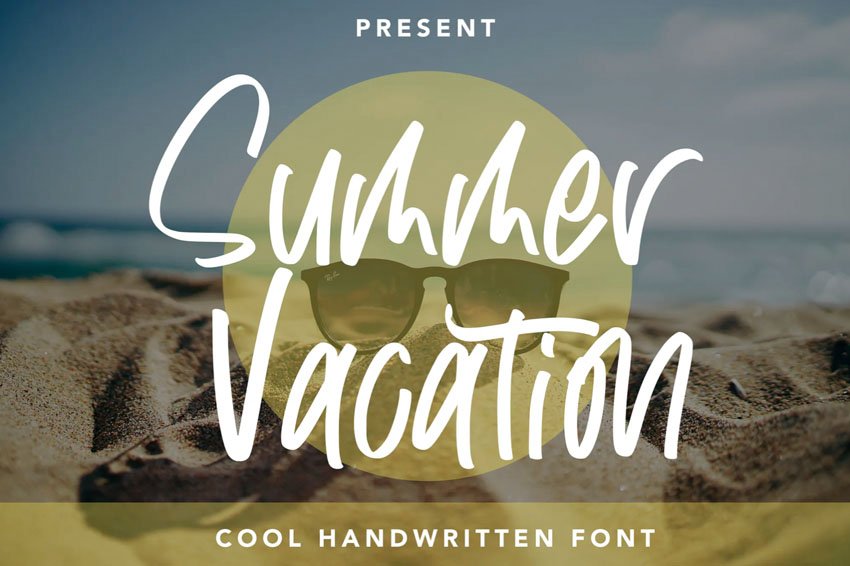 The informal nature of this signature font works so well with a chill, beachy aesthetic, doesn't it? Layer it on summer photos or use it in your next design project.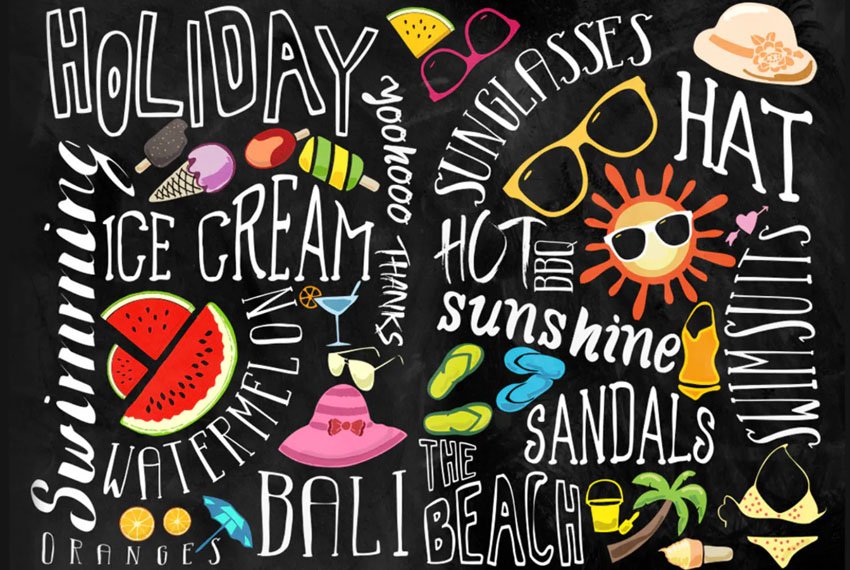 Looking for a whole collection of summer fonts? Then you're going to love this font download. There's so much to see and work with in this pack.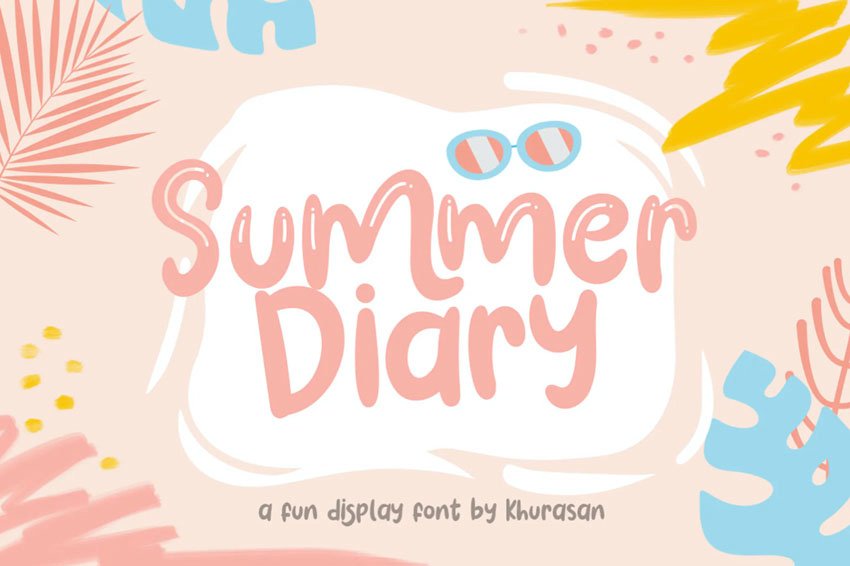 This fun display font has two different styles you can work with. Use them together or use them separately to create a fun summer look for your project.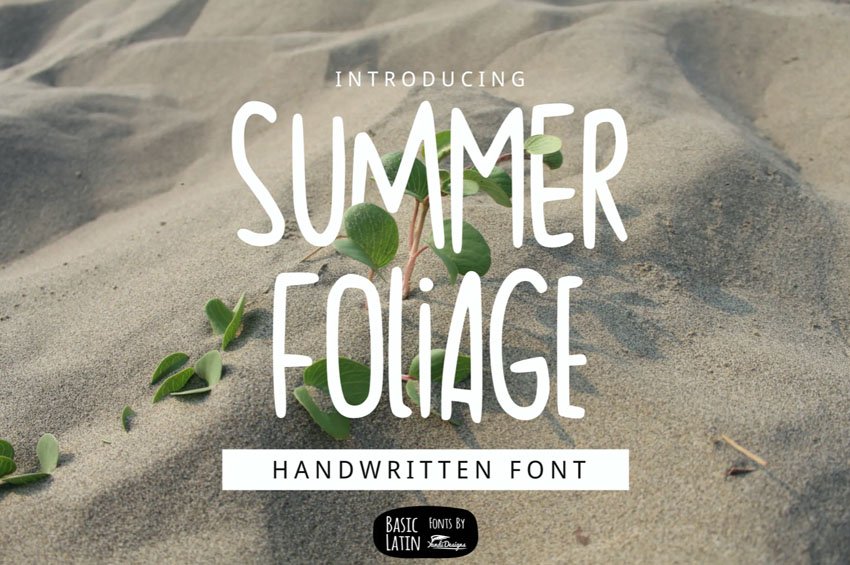 Here's a condensed summer font with plenty of possibilities. Try this in earthy colors, or bring extra energy with warm, sunny tones. The choice is yours.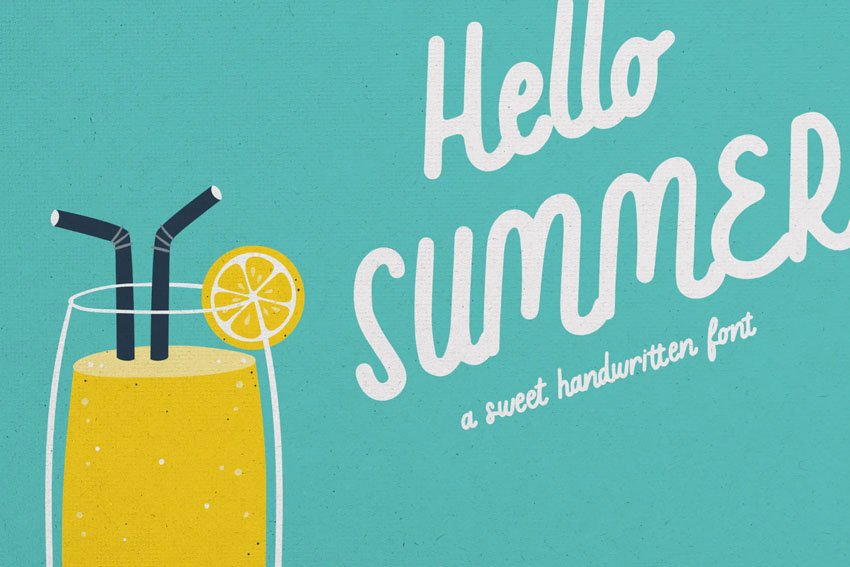 This handwritten font is such a great choice if you're looking for cute summer fonts. It fits right in with retro illustrations, or keep it modern with different color choices.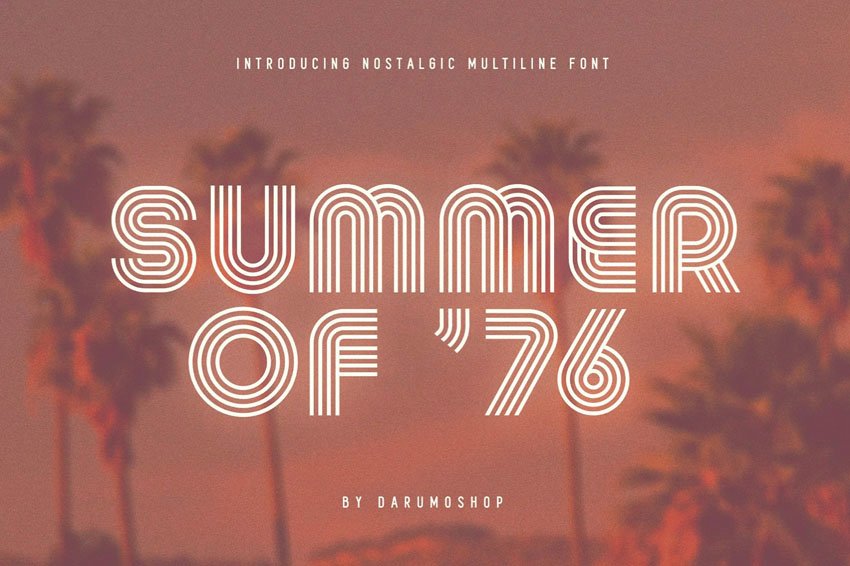 Looking to target a retro aesthetic? This awesome 70s font is such a cool choice. Imagine it with a neon text effect, or keep things vintage with muted colors.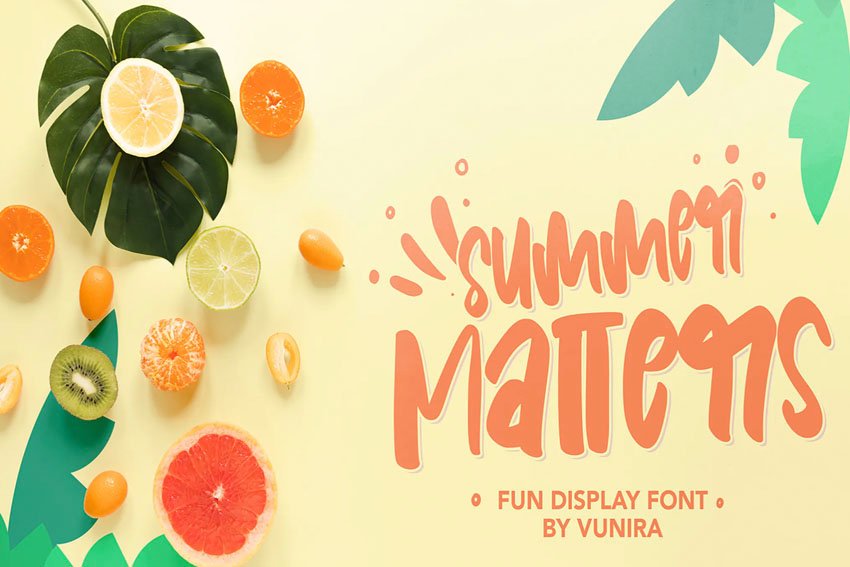 This sunny font looks so great in juicy, saturated colors. The strokes are so energetic, and it's a perfect choice for summertime projects.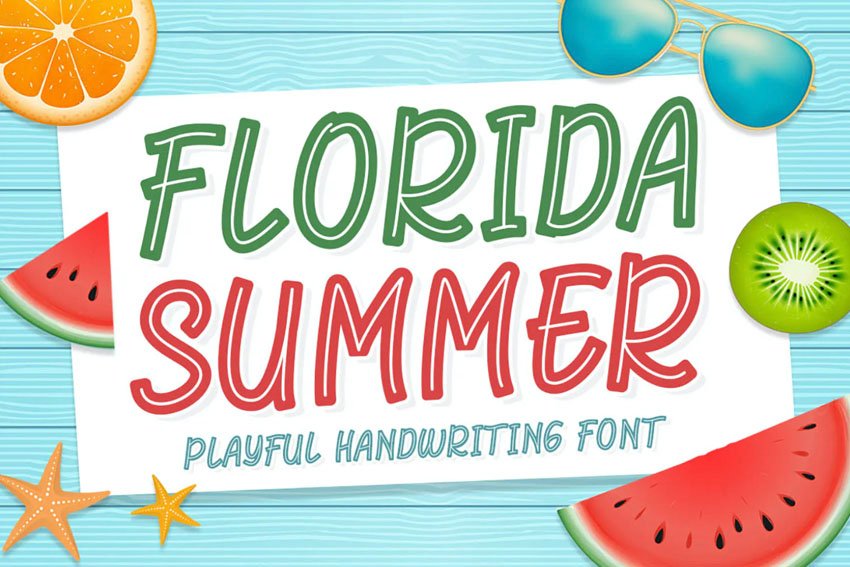 If you're looking for a display font with a friendly, summery look, try this playful handwriting font. It's chunky, energetic, and looks great at larger sizes.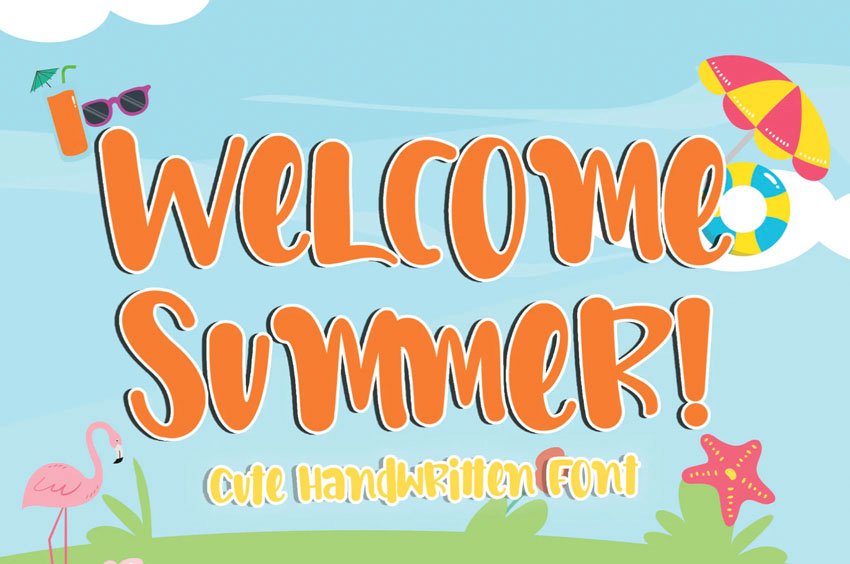 Prefer a bold typeface? This summer script font is plenty bold and will definitely stand out in your next design. It's an awesome choice for titles, headlines, and more.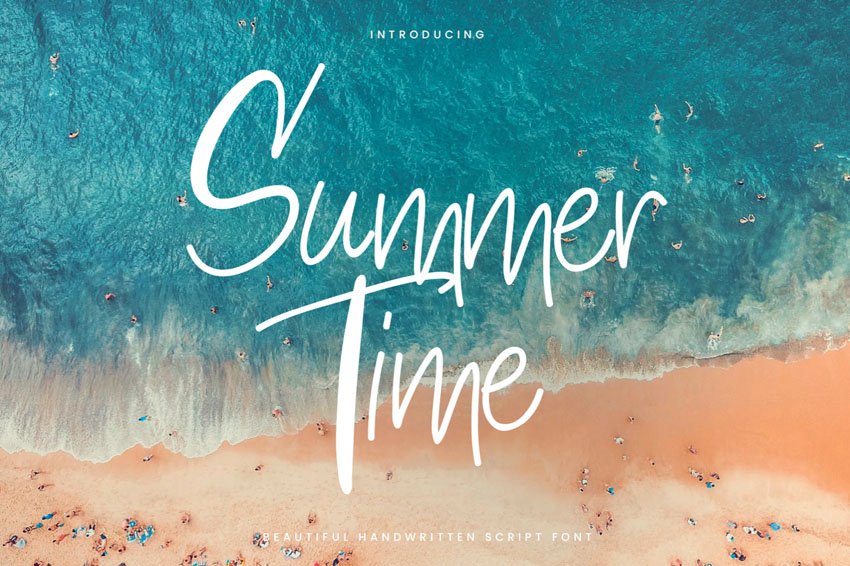 Check out this casual handwritten font. It's a cool, friendly summer script font, and it works so well with beach-themed projects. Create the perfect vibe with this one.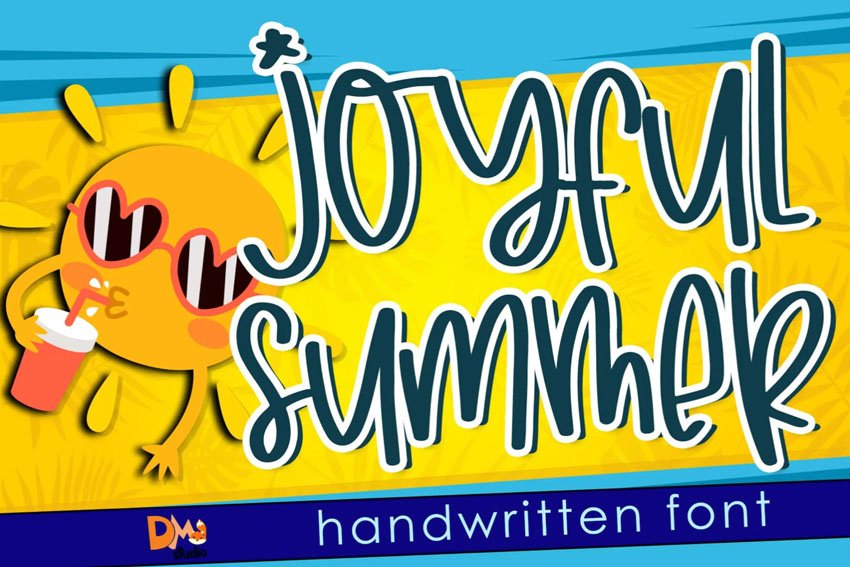 This font has such a joyful, energetic look. It would be an awesome choice for vacation gear, merchandise, invitations, and even summery home decor.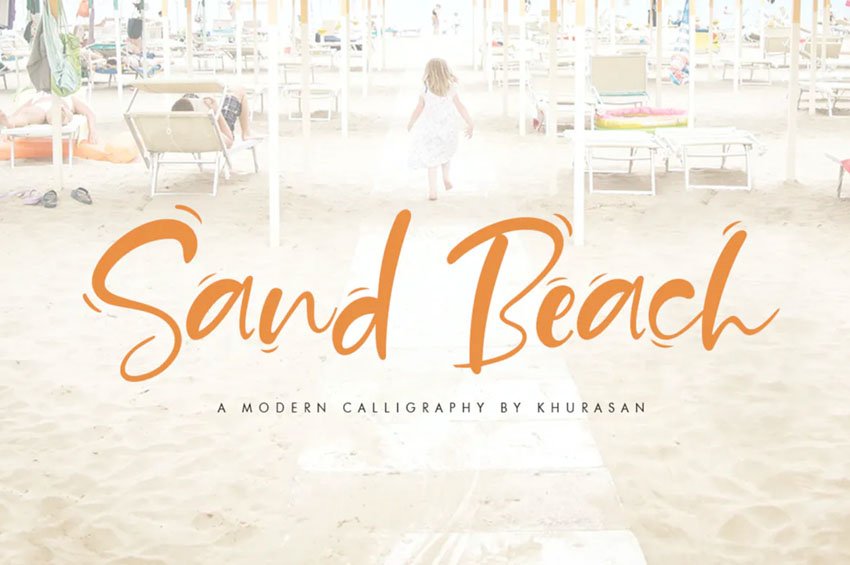 Working on a beach-themed project? Why not try a script font like this one? It has some light calligraphic inspiration, but also has fun extras that keep it casual.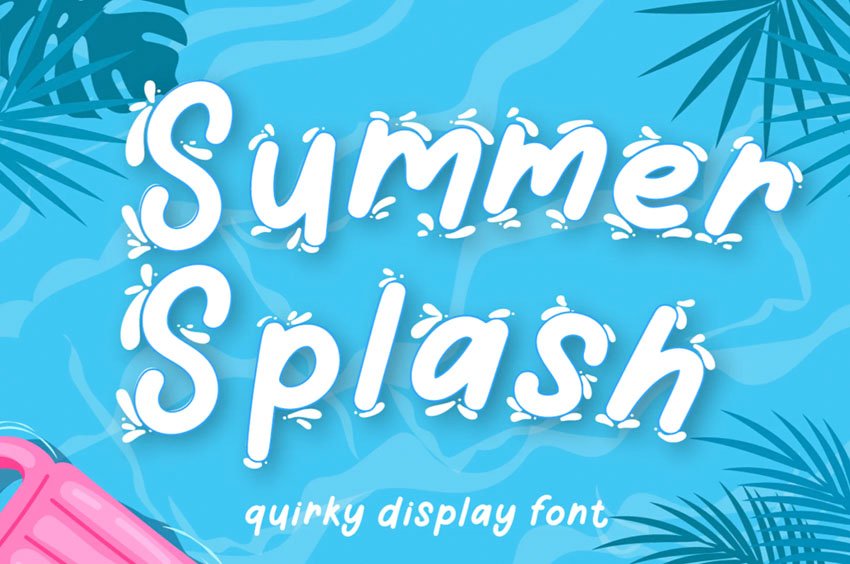 Check out the fun graphical elements in this quirky summer font. It's best for display purposes. Imagine a title or headline in this playful font.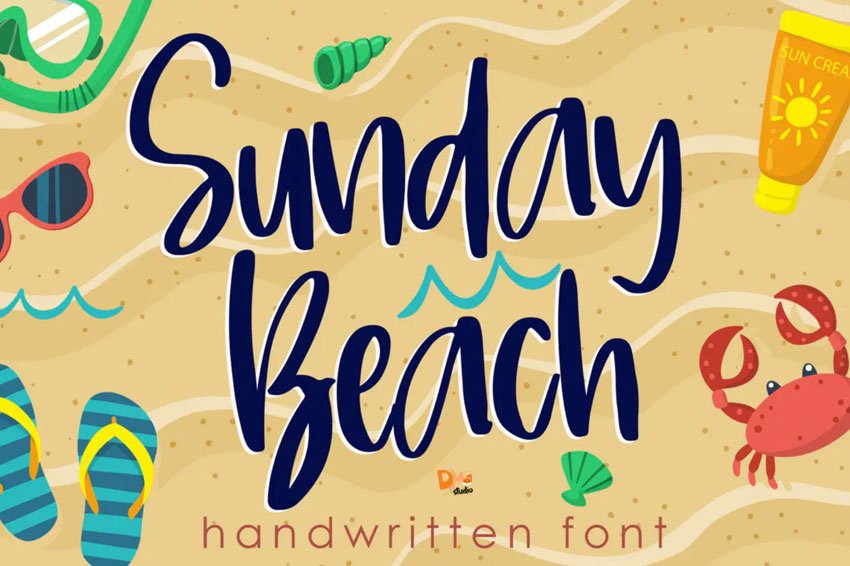 Here's another lovely summer script font with plenty of energy. The strokes are long and casual; it's a perfect look for informal design situations, but you could dress it up too.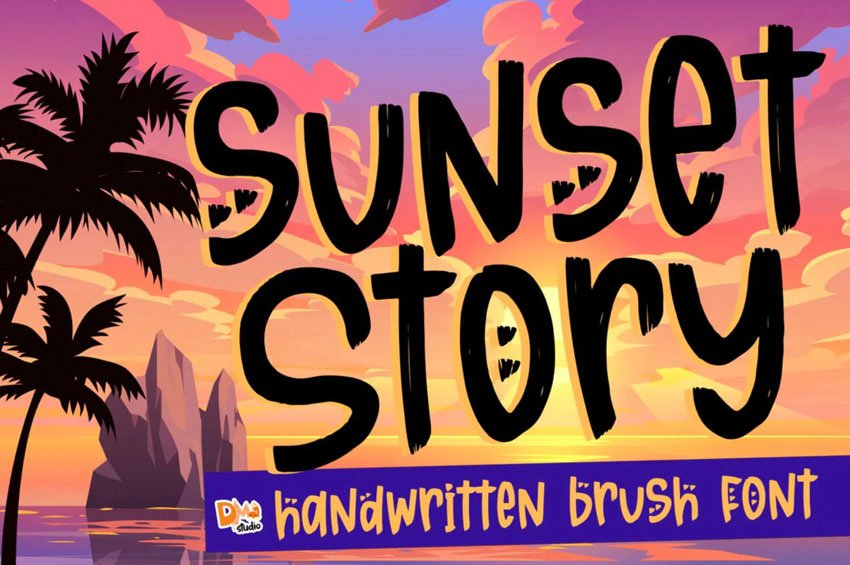 This brush font has subtle texture and playful hearts. It's such a fun display font. Use it for points of emphasis to add a cheerful look and feel to your work.
Find Even More Cute Summer Fonts on GraphicRiver
You can find even more summer font designs on GraphicRiver. It's another awesome source for high-quality fonts. On GraphicRiver, everything is on demand. Only download and pay for what you need, when you need it.
Check out these fun summer fonts you can download on GraphicRiver right now: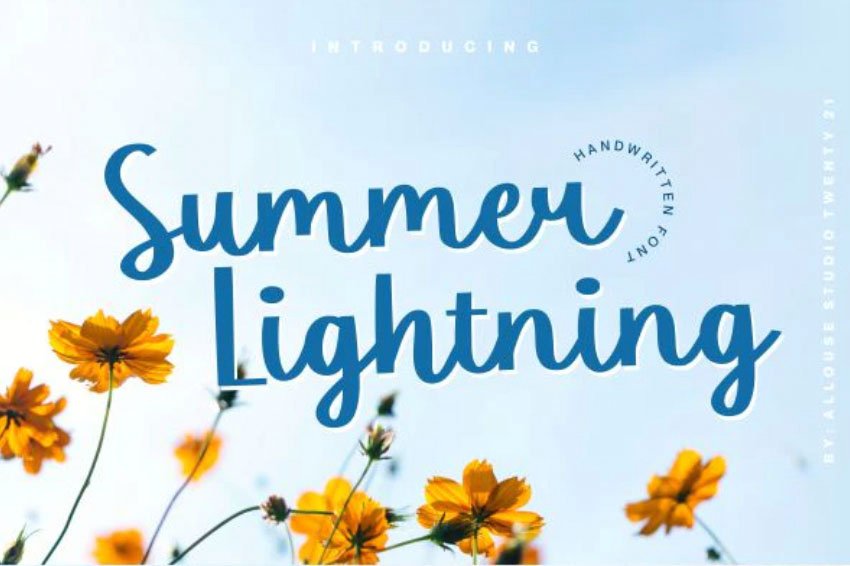 This summer script font has squared-off brushstrokes. It makes for a memorable aesthetic. If you're looking for a different script font, this could be a great choice.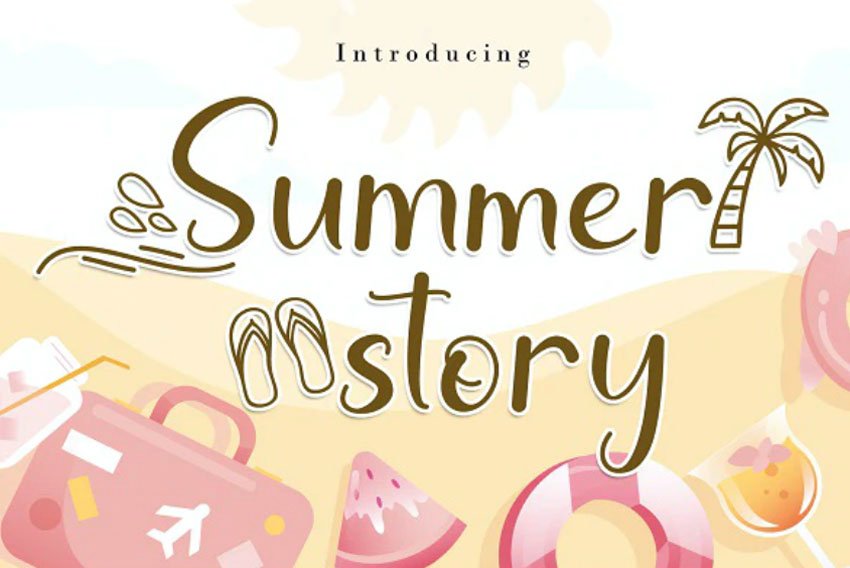 If you prefer some curls to your script font, then you might prefer this summer font. Isn't it cute? It pairs so well with fun summer illustrations.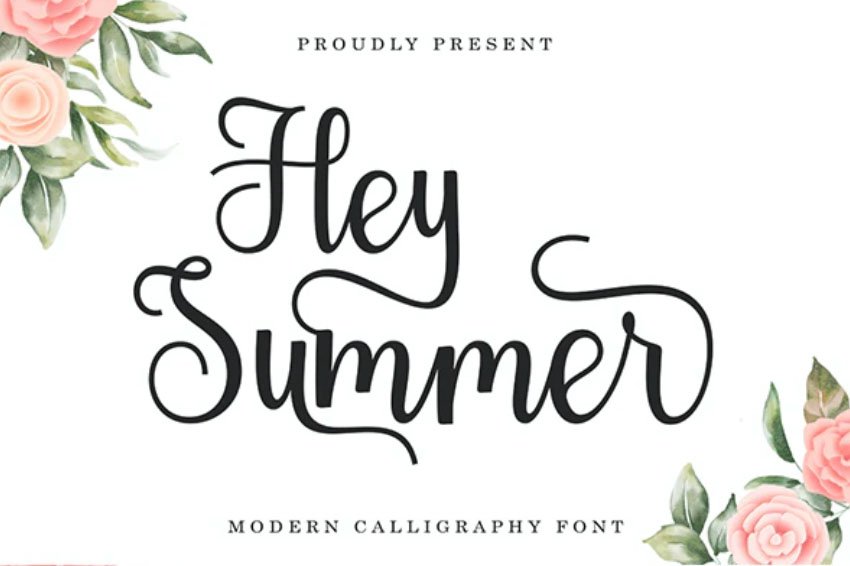 Or push for an even more romantic vibe with a modern calligraphy font like this one. Try it out in vibrant colors or pair it with your favorite beach photo.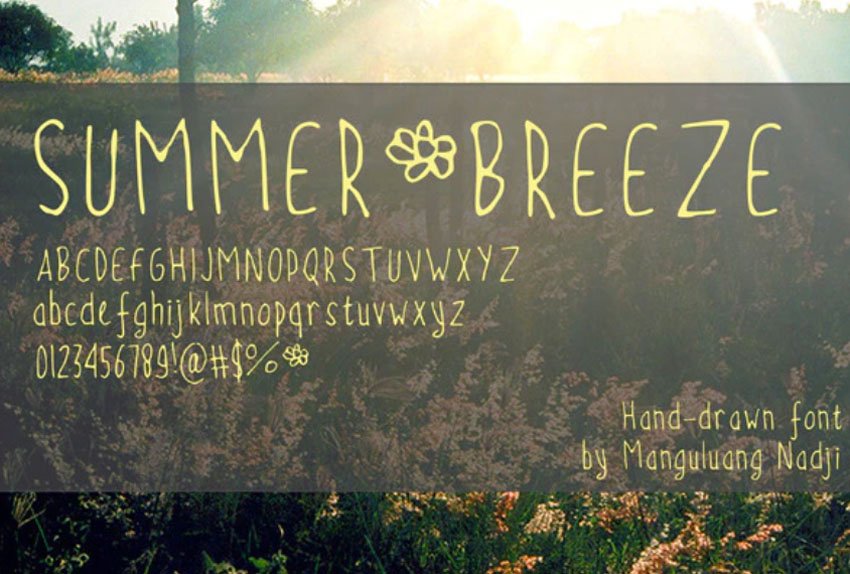 This font has chill, indie vibes. It would look amazing on an album cover, poster design, or even on custom stationery. Capture an earthy vibe with this stylish font.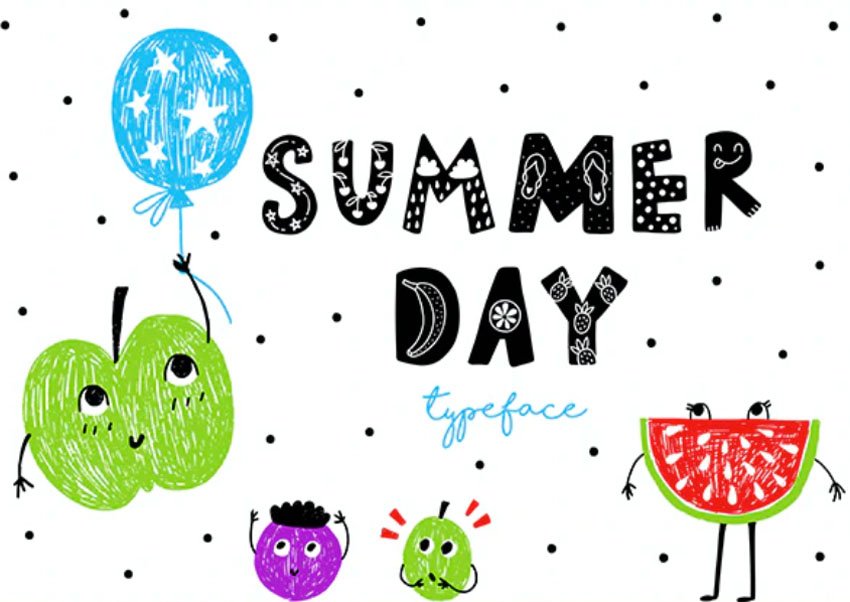 If you like a really graphical display font, then you need to check out this quirky summer font. It has so many playful illustrations incorporated into the letters.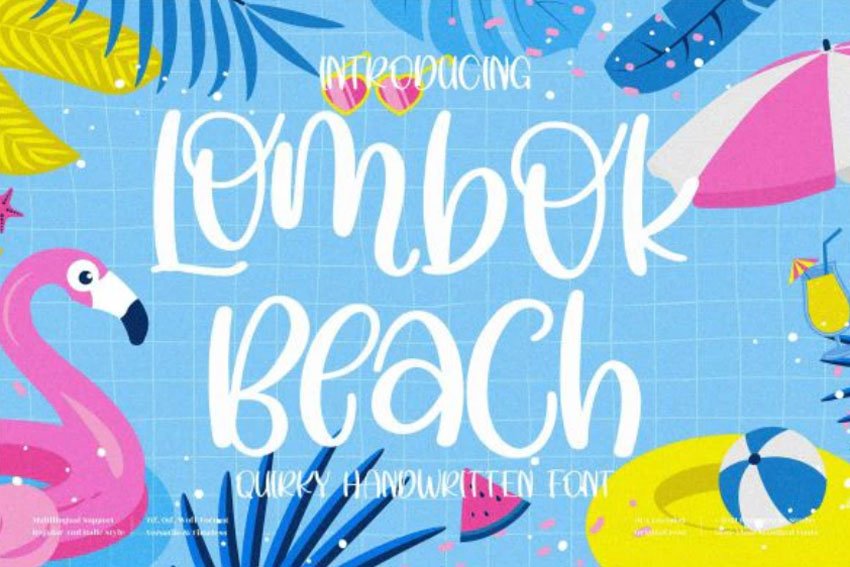 This fun summer script font has so many loops and curls. It's not a connected script, but it still has calligraphic inspiration. It even looks nice at smaller sizes too.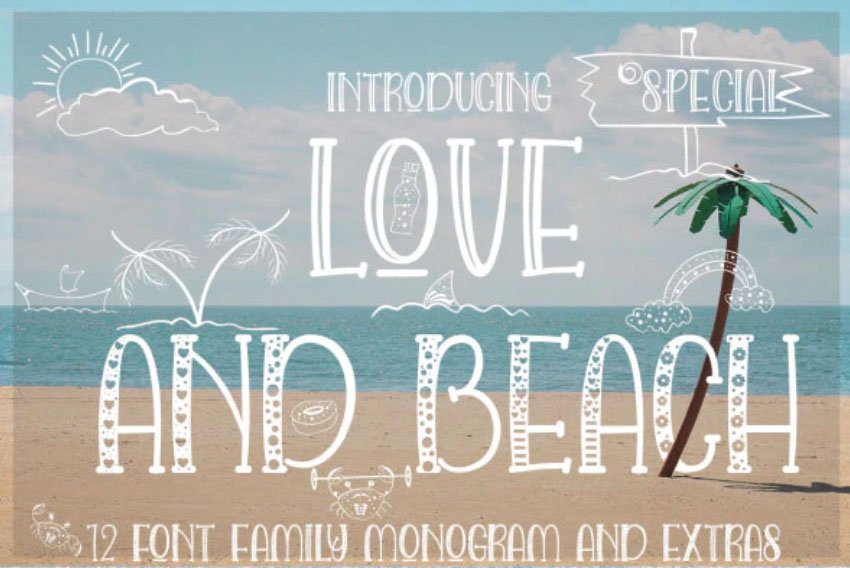 This is an amazing font download because you get an entire family of 12 fonts. There are so many fun alternates and things you could do with this summer font.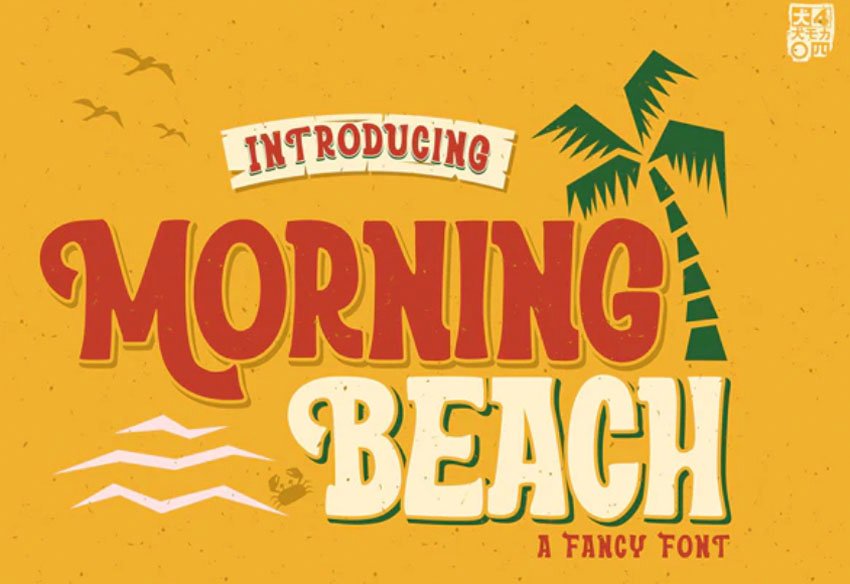 If you like a bold font, this chunky font is a fun choice. It has a bit of a retro vibe and could definitely stir up some surf associations. Give this stylish font a try.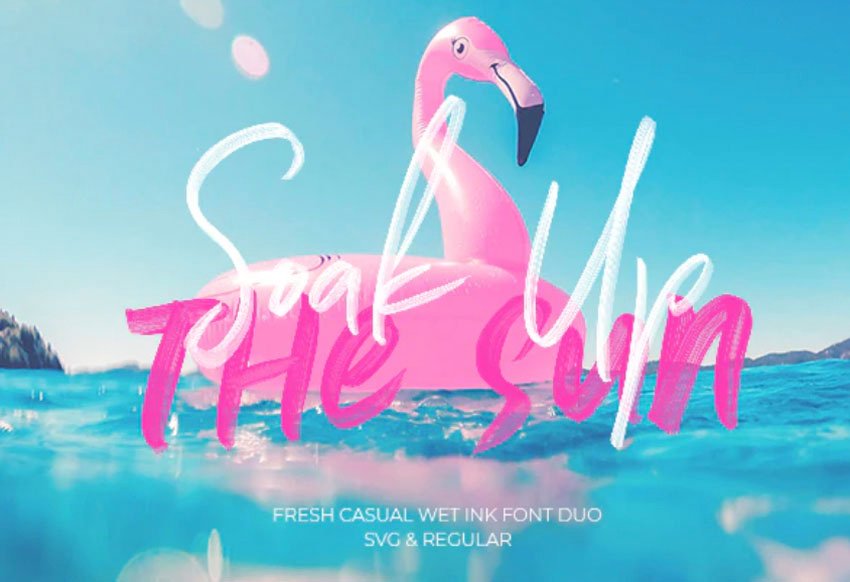 Love texture? This SVG font has plenty of amazing style and texture to work with. It's a great choice if you want a wet ink look in your summer design project.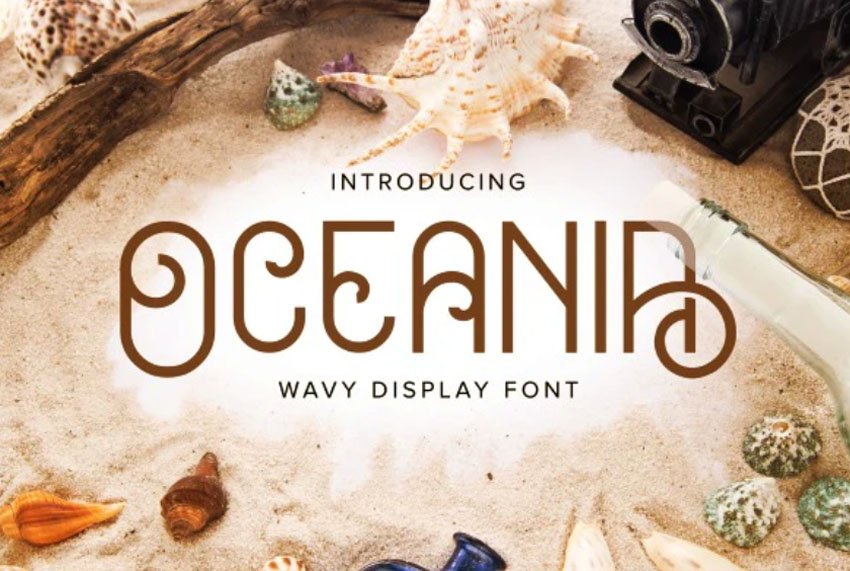 Check out the ornate curls in this beautifully designed, wavy font. You could put this aesthetic to work for a summer or beach theme. It's an unusual and memorable design too.
Which Summer Font Will You Download Today?
There are so many cool summer fonts to try! Which would be perfect for your summer design project? There are ornate fonts, display fonts with fun graphical ideas, and so much more! 
Remember, if you'd like to try a lot of different cool summer fonts, check out Envato Elements. One low price means unlimited access to hundreds of summer font designs. Try as many as you like, and grab some other fonts too from the library. 
Or check out GraphicRiver. It's another awesome source for high-quality fonts, including summer font designs. 
Check out these other font collections for even more inspiration, downloads, and free finds too: