If you're looking for stylish, eye-catching fonts, then a slab serif typeface might be just what you're looking for.
What is the slab serif font classification? Stay tuned and we'll break down what makes this classification such a well-loved addition to any designer's font collection. We'll also check out a collection of inspiring slab serif font examples that you can download today.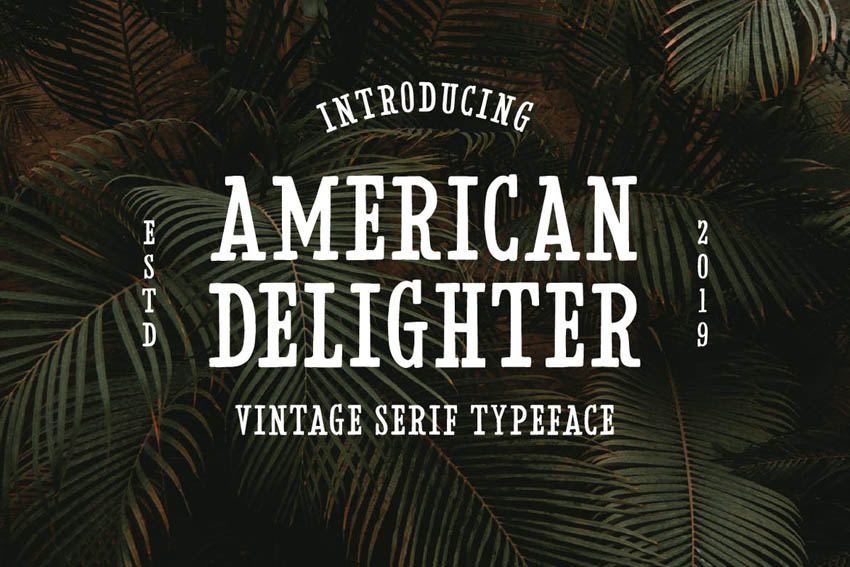 What Is the Slab Serif Font Classification?

So what is the slab serif font classification, and how do we differentiate it from other serif typefaces? If you're new to type classification, this can all sound quite overwhelming at first.
However, we've got a lovely free course on type classification available right now! It's the perfect place to learn about about type classification, especially if you're a beginner. Or dig in as an experienced designer and enjoy this in-depth refresher on our Envato Tuts+ YouTube channel:
Serifs are the small strokes on the end of a stroke when observing a letter. Type is often separated into serifs and sans serifs—either the font has these extra strokes at the end of the letterforms or it doesn't. Here's an example:

Notice how the type that reads "serif" has extra little projected strokes at the ends of many of the letters. Those are the serifs. The type that reads "sans serif", on the other hand, does not have these features.
But here's the thing—serifs can come in many different shapes and styles. This brings us to the slab serif. Unlike other kinds of serifs, slab serifs are typically quite blocky and consistent. You won't see a taper here, as you might in a font like Times New Roman. Instead, think of popular fonts like Rockwell or Roboto. 
The aesthetic of the slab serif can be translated in many different ways. This means that slab serifs, especially modern designs, can come in many different shapes and sizes. 
Here's an example of a beautifully designed, modern slab serif. Notice the thick, blocky serifs.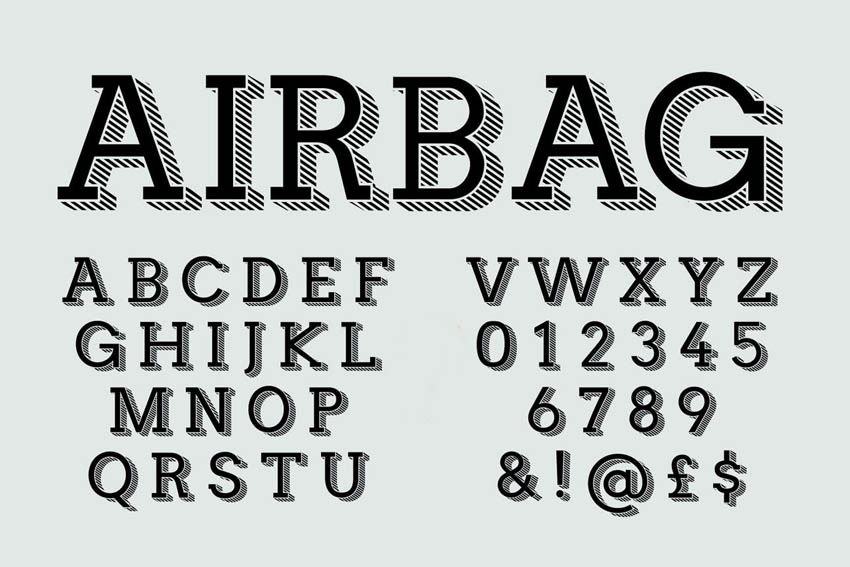 This aesthetic might seem bold and strong, as the strokes have this straight blocky continuation or addition. However, we can see slabs employed in hand-drawn type too. There's a lot a type designer could do with slab serifs, and a lot of different ways you could use them in your design work too.
Check out this fun and informal slab serif. We still see the chunky, blocky serifs, but we get the variation that comes with hand-drawn linework.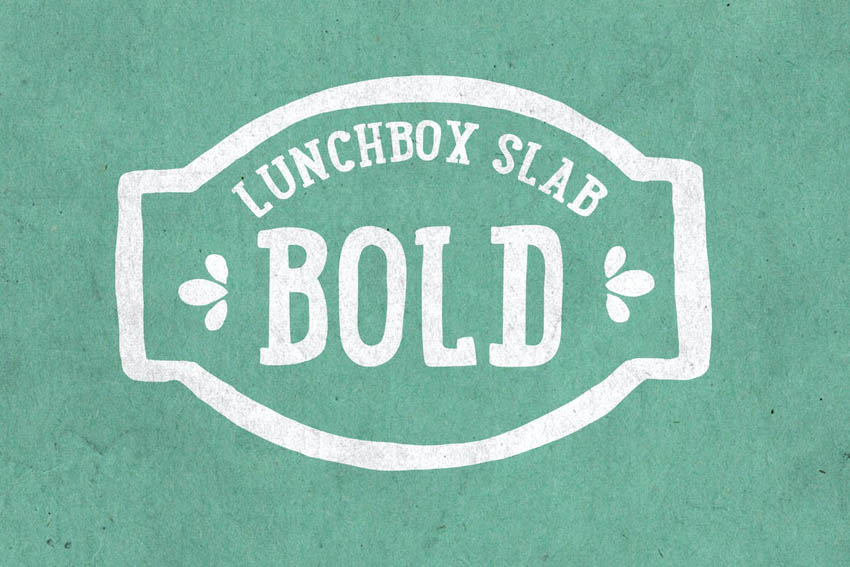 Let's take a look at a collection of inspiring slab serif fonts. Enjoy the design inspiration, or consider adding some of these lovely fonts to your collection today.
Stylish Slab Serif Fonts From Envato Elements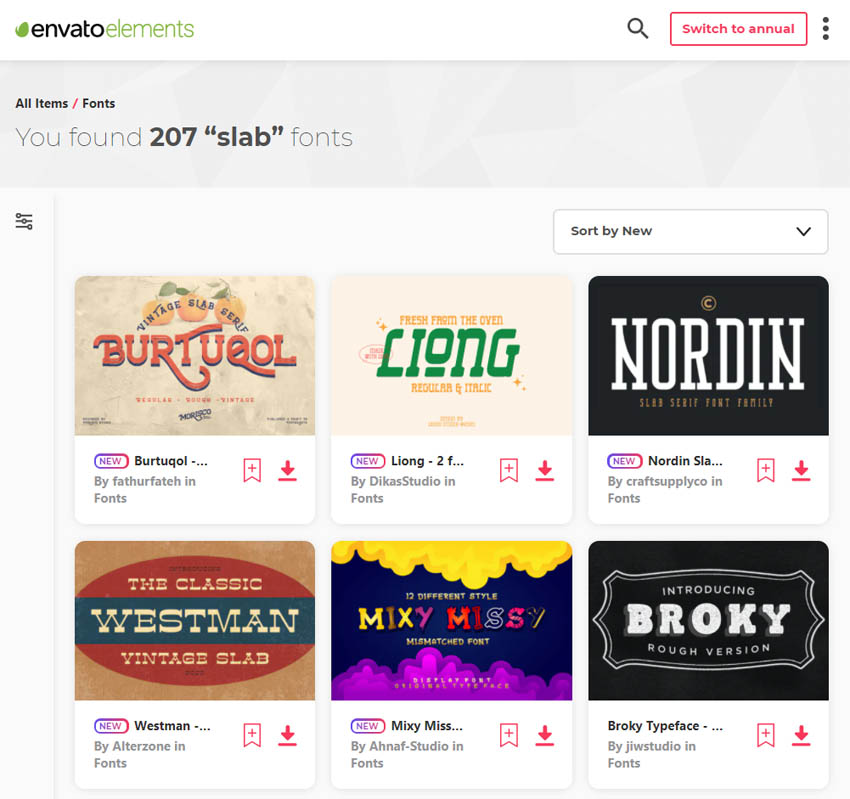 Envato Elements is an awesome resource if you're looking to gain access to a large library of fonts. For one low fee, you get unlimited downloads—and that includes a library of thousands of fonts. It also includes mockups, templates, graphics, and even templates for your website—and all of it is included for one price.
For example, if you're working on some custom labels, Envato Elements has you covered. Download some fonts, and a couple of label templates, and jump right into your design work.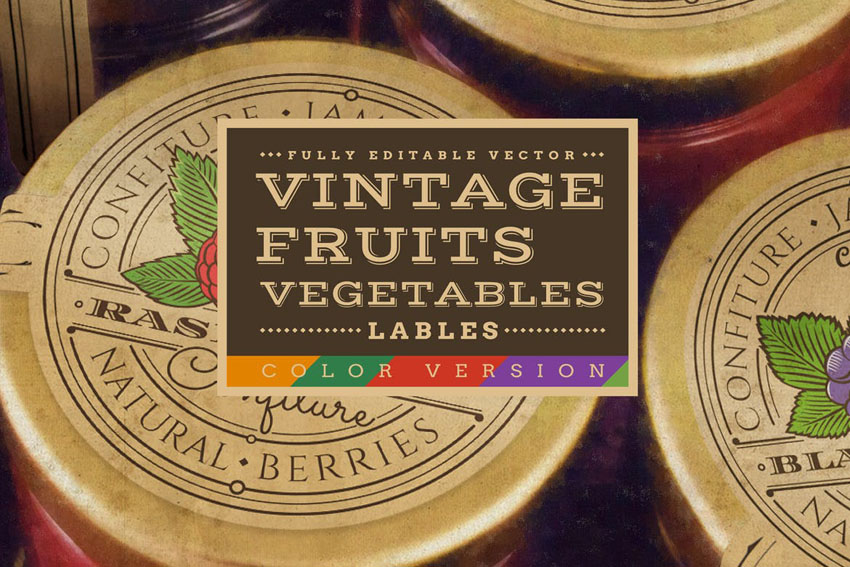 That's what makes Envato Elements such a great deal. When you have unlimited downloads, you can download as much as you like, without risk. Try out lots of fonts. Download several templates. Freely pick out all the content you think might work for your project, without over-thinking the price tag—because it's all included.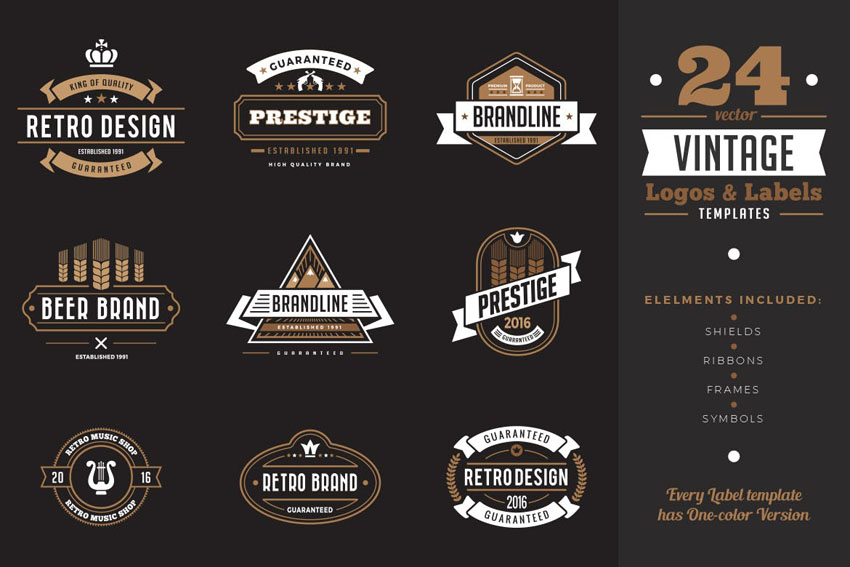 Here's a collection of some of the best slab fonts from Envato Elements. With unlimited downloads, you can download them all today for one low price. They're inspiring slab serif font examples that could work for a variety of professional projects.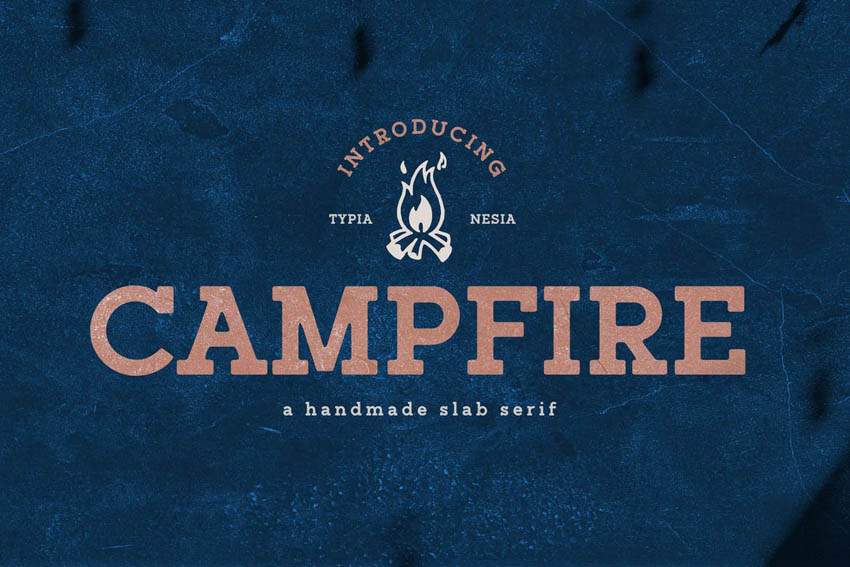 This slab serif looks great with some applied texture. It's awesome for a camp-themed aesthetic, but imagine this one on packaging for food products, beverages, and more.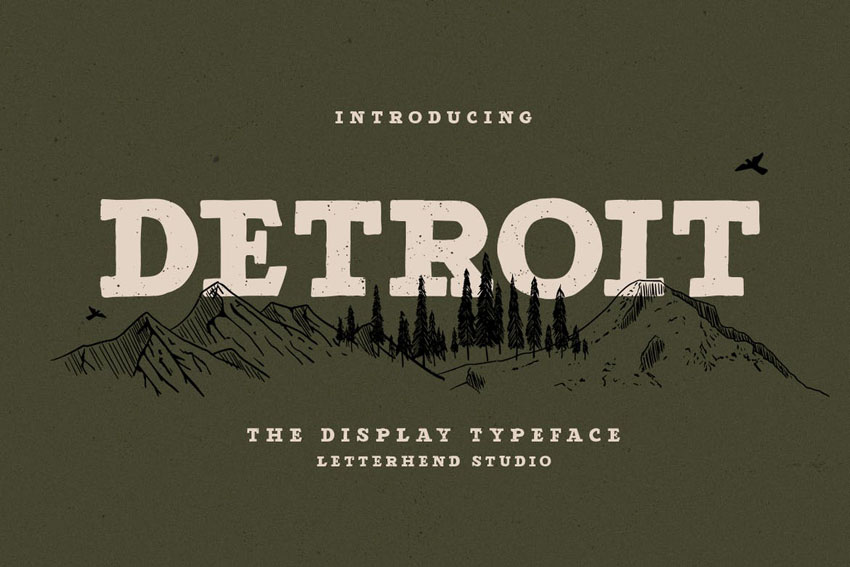 Here's another example of a chunky slab serif with a bit of texture. It gives it a grungy feel. This is a case where there's some organic variation in the forms themselves.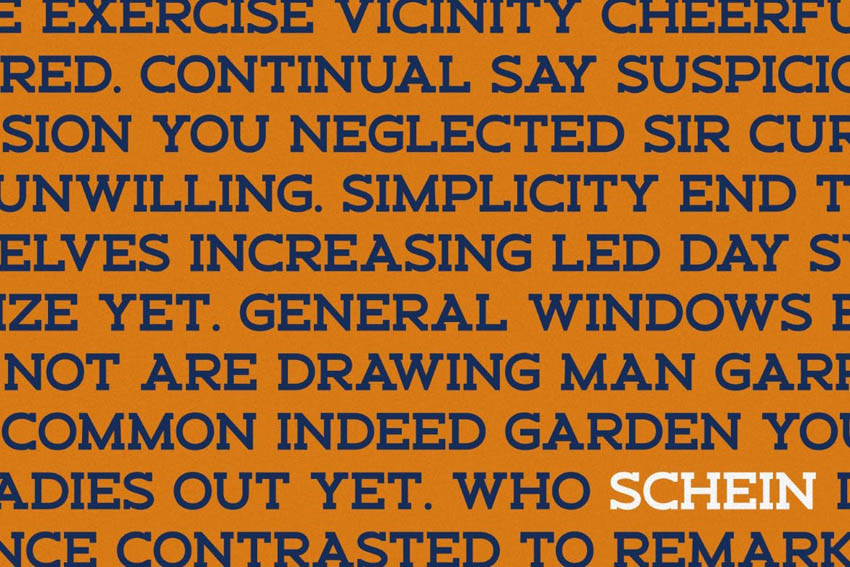 Check out this awesome font combo. Here's a look at the included slab serif typeface, but it also comes with a matching sans serif too. Font combos like this can be a great idea if you're looking for a ready-made pair.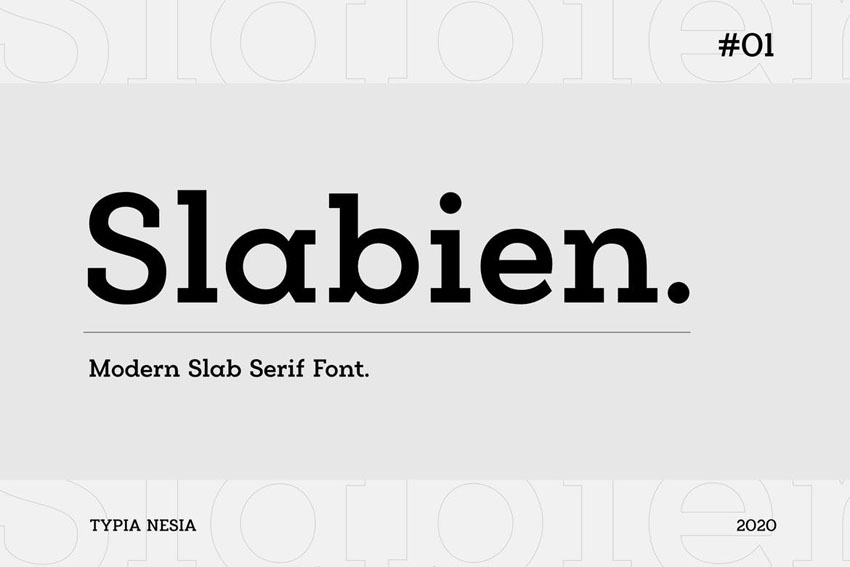 This is a different take on the slab serif. There's a bit more of a geometric vibe here. The serifs themselves are still quite blocky and thick, but we get some angled variation in some of the strokes.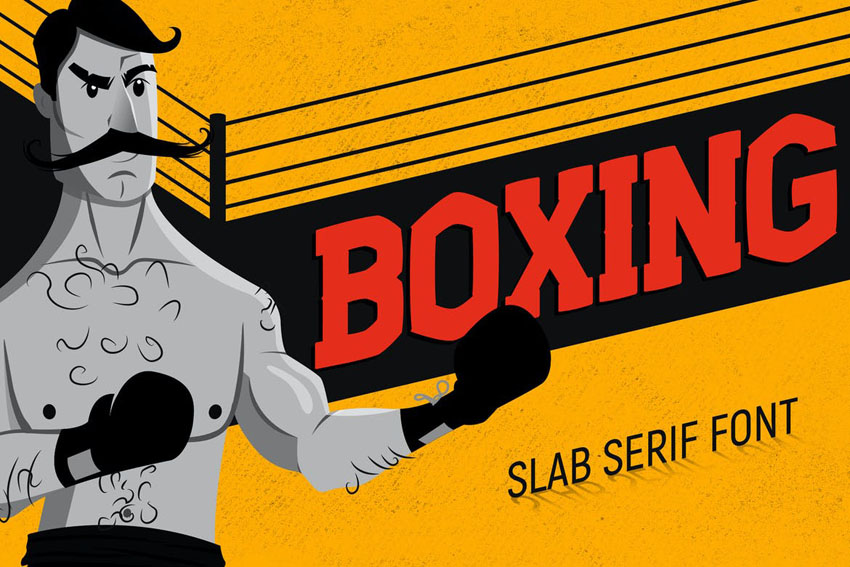 If you're looking for a chunky slab serif font with some vintage personality, give this one a look. The serifs are super thick and blocky, and there's some pointed variation in the strokes too.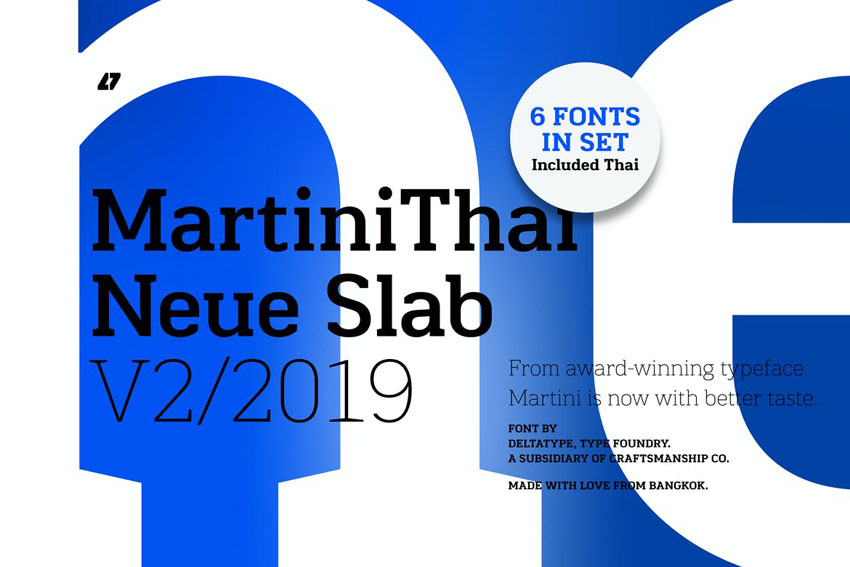 This slab serif font is classy and clean. Its neutral aesthetic makes it quite versatile. Consider pairing it with a sans serif, or use this one on its own for different parts of your composition.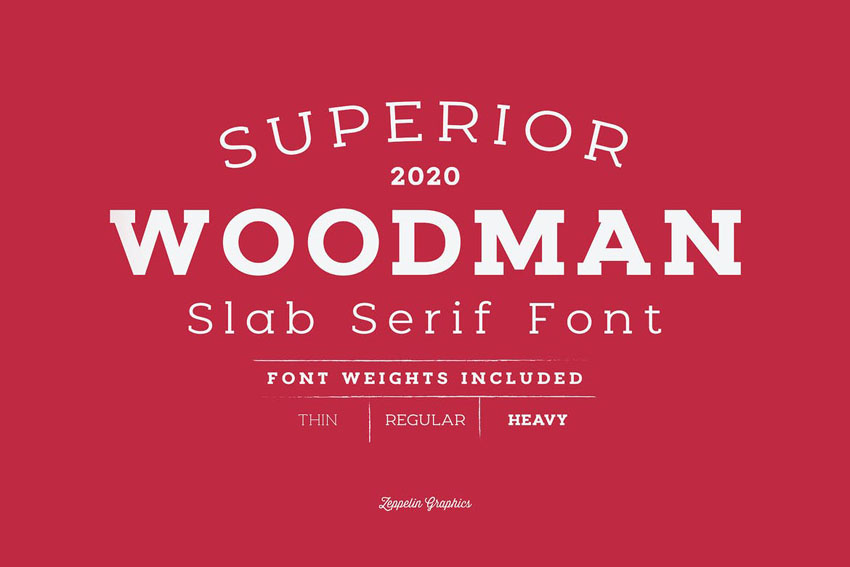 Isn't this type composition welcoming? It has a rustic feeling to it. Check out this slab serif and its three included weights today. It's a great fit for display type and smaller parts of your composition, too.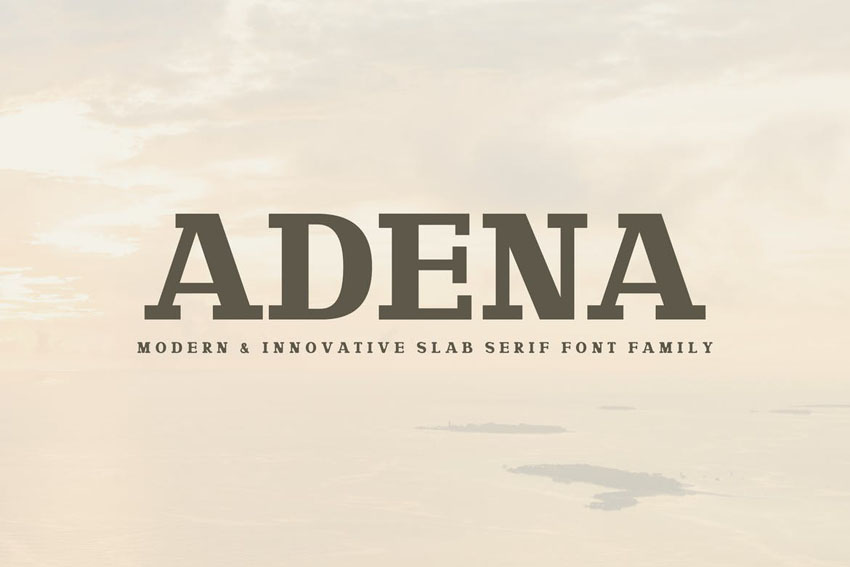 Here's a different take on the slab serif aesthetic. It breaks some of the normal look we might expect to see here, but it still maintains that chunky, blocky look in its own way.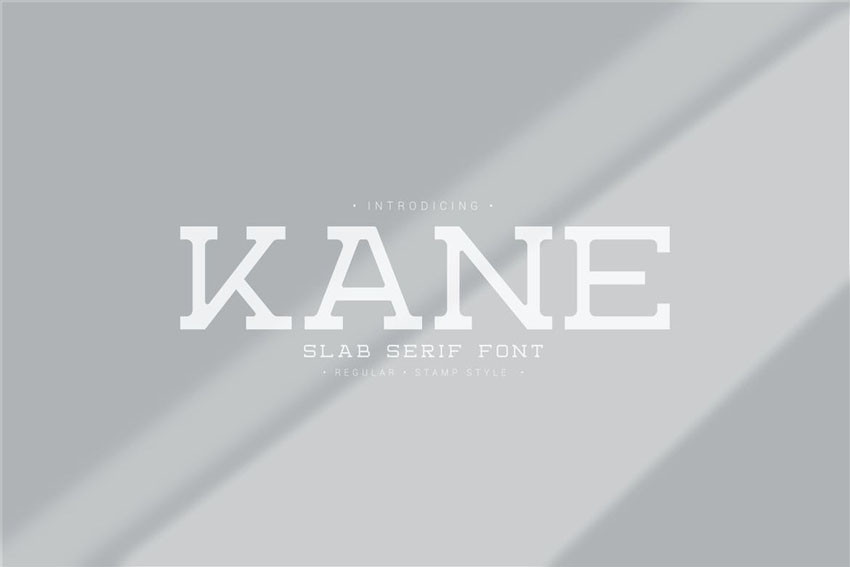 Aren't these letters stylish? The way the arm and leg in the "K" connect deeper than expected makes for a really lovely look and feel. This stylish font is a different take on the slab serif yet again—but a stylish and memorable one.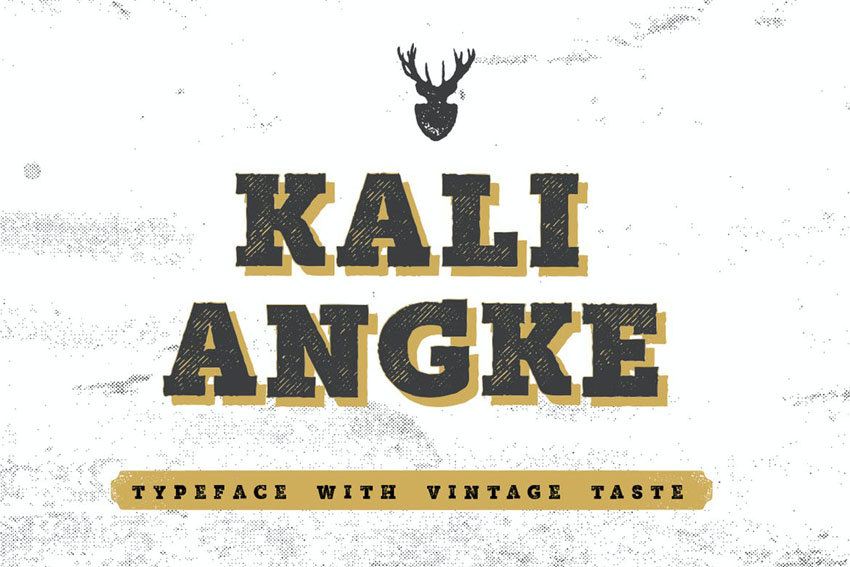 Slab serifs and texture go well together, don't they? There's a reason why it's often a trendy look—it just works. It captures that vintage or handmade look really well. The sketch look here really helps capture that aesthetic.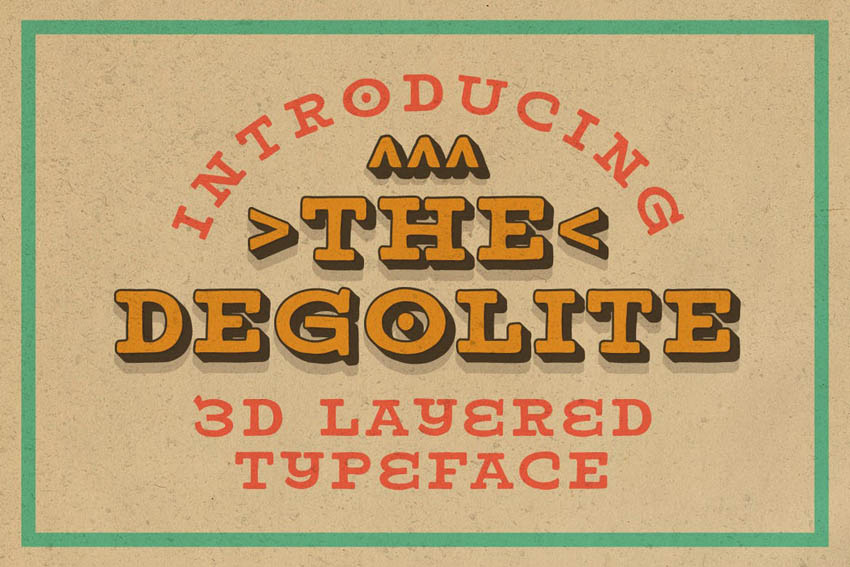 But what if our serifs are a bit more rounded, like Courier? We get a bit of that aesthetic in this typeface. This one's interesting because it's got a 3D layered look and feel.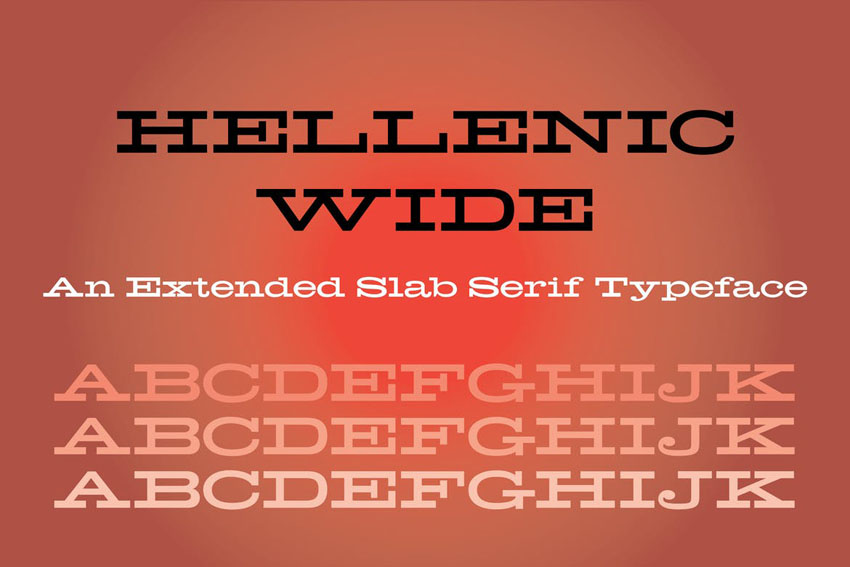 This slab serif typeface is extended—we get an extra long width here. This one could make for really interesting display type. What aesthetic does it make you think of?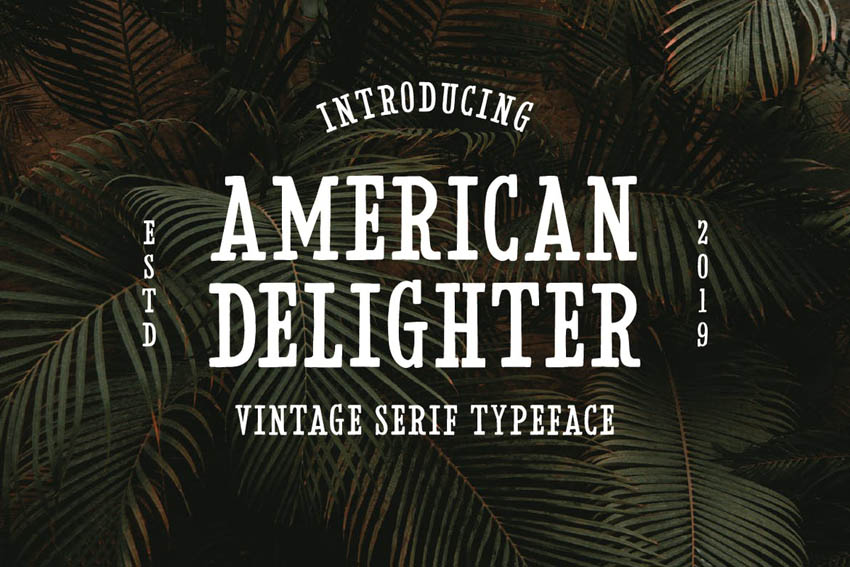 If you like the organic edge that comes with a hand-drawn look, check out this slab serif. It's got a touch of vintage, but with the personality that we expect from handmade goods.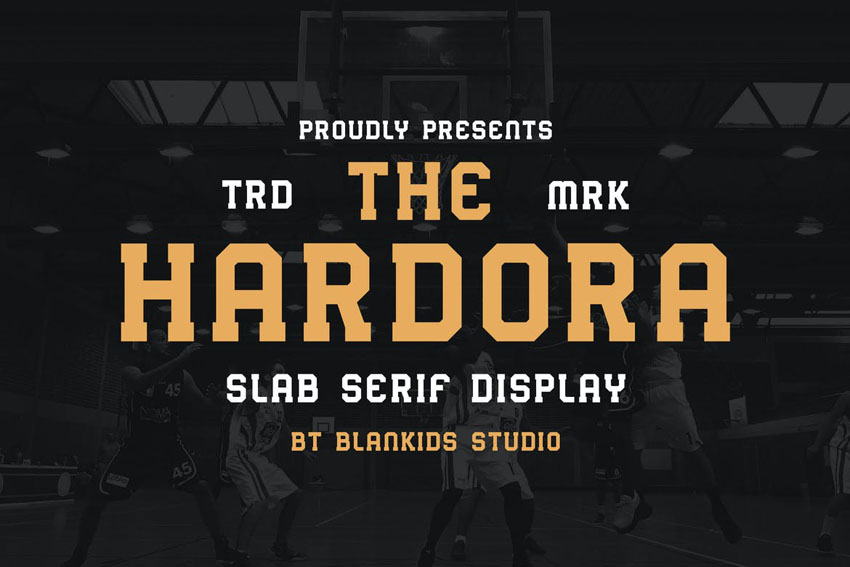 Slab serifs can often prove to be really sporty too. Check out this block serif font. It would fit right in on the back of a jersey or uniform with the player's name and number.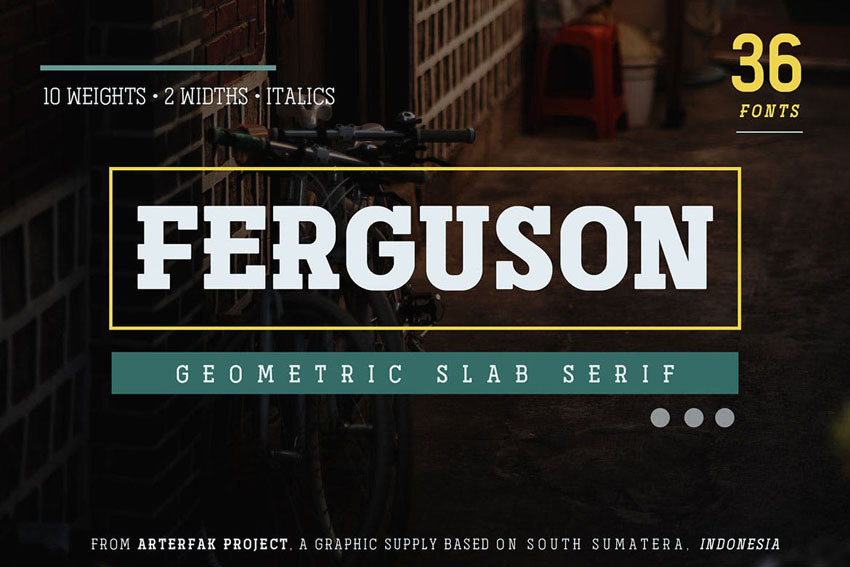 Here's another take on that bold, blocky look. This one could go a number of ways. It has the potential to be quite sporty, but also has a neutrality that could make it quite versatile.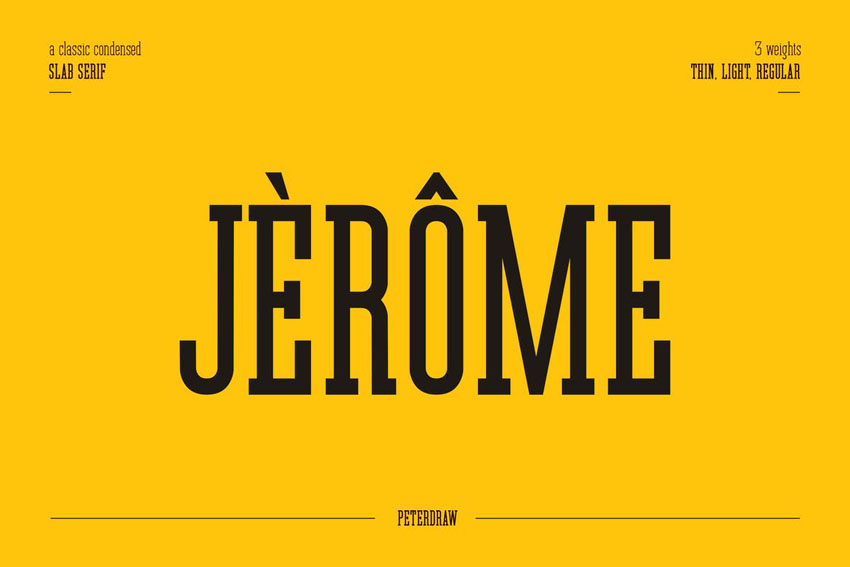 This slab condensed font has a lot of height. It comes with three different weights, all in one download. This one is a particularly strong candidate for eye-catching display type.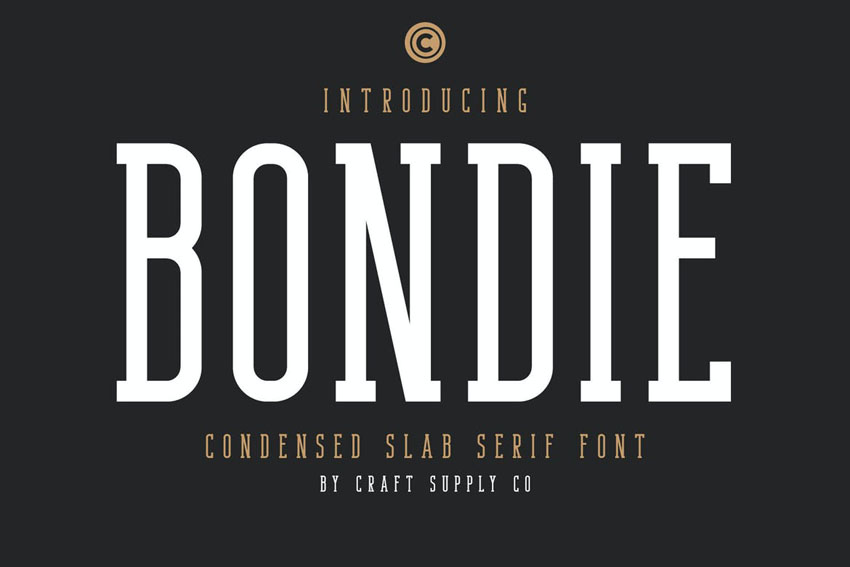 If you love the look of a slab condensed font, here's another one that's worth a download. It reads well at smaller sizes, but really shines when it's allowed to be front and center.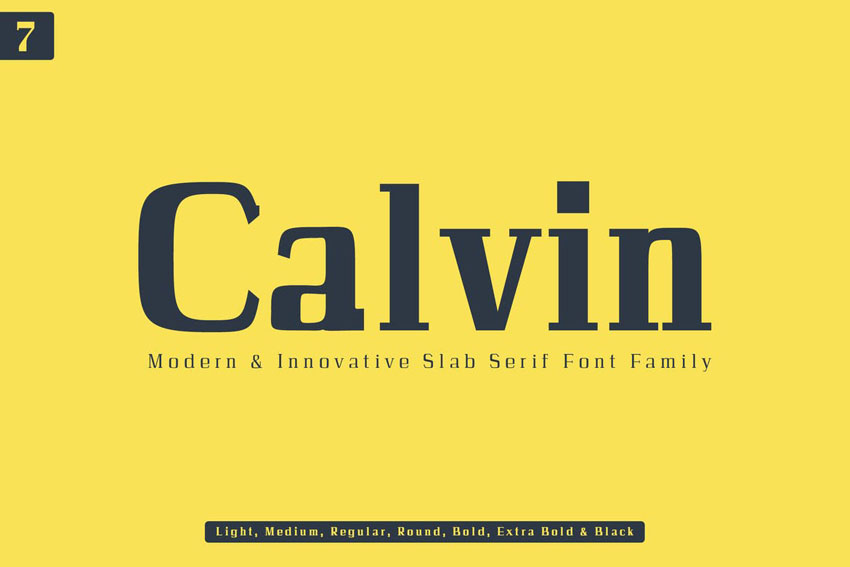 Isn't this an interesting take on the slab serif? There are some really unexpected choices in letters like the "a". This is another download that contains a number of different weights for you to experiment with.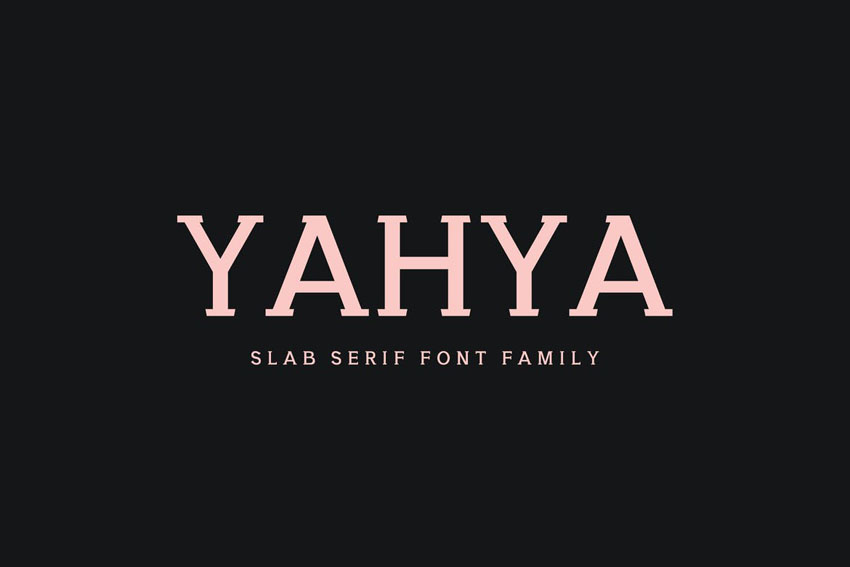 Stylish, classy, and versatile—this slab serif font family has plenty to offer. Choose from five different variants: light, medium, regular, rounded, and bold.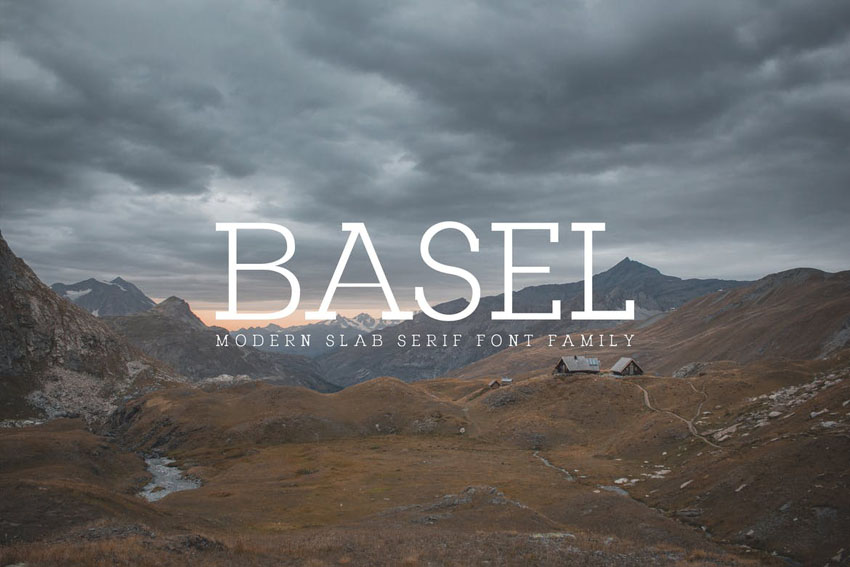 Here's a thin, modern take on the slab serif. This font family contains seven different variants, so there's plenty to try out and experiment with here.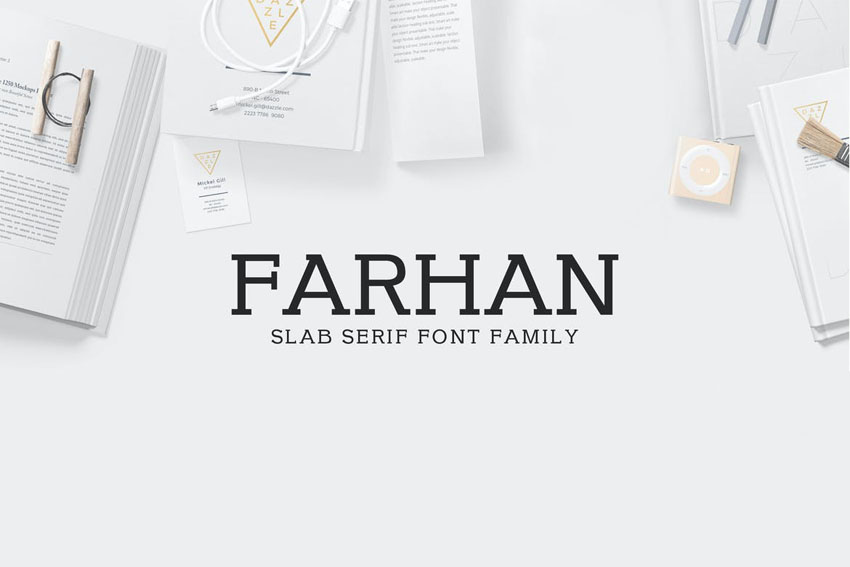 This is such a clean composition, right? Slab serifs can certainly be a classy choice too. This font family is a great example. Give it a download and give the five included variants a try.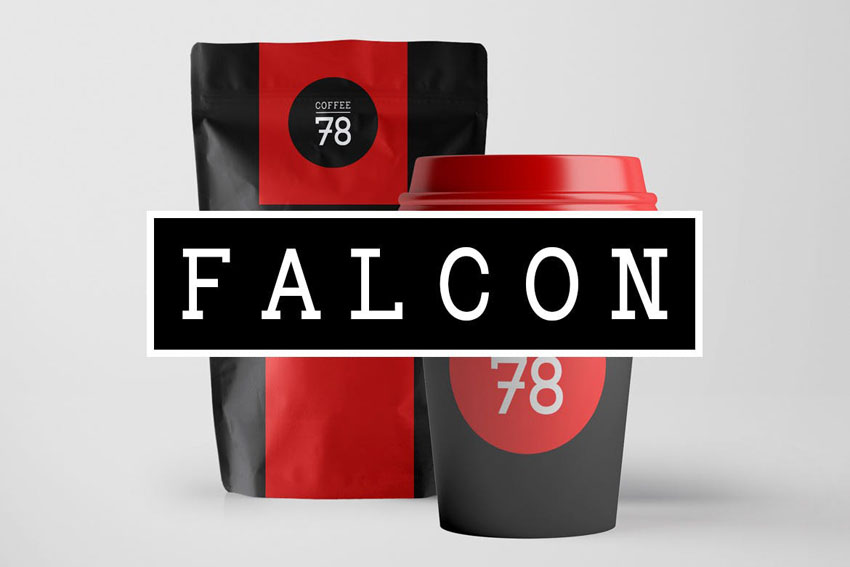 Check out this slab serif typeface. Give it a click too—the type designer shows it off on a number of awesome packaging examples. This one is such interesting design inspiration. Try it out today.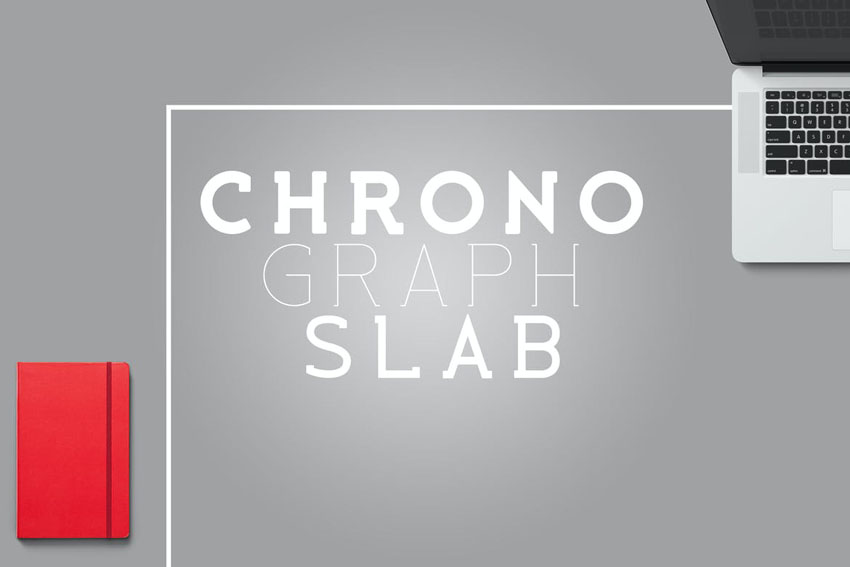 Here's another variant on the traditional slab serif. Instead, some of the serifs are tilted and positioned in unexpected ways. That's the beauty of many modern typefaces—they draw inspiration, but also do something different.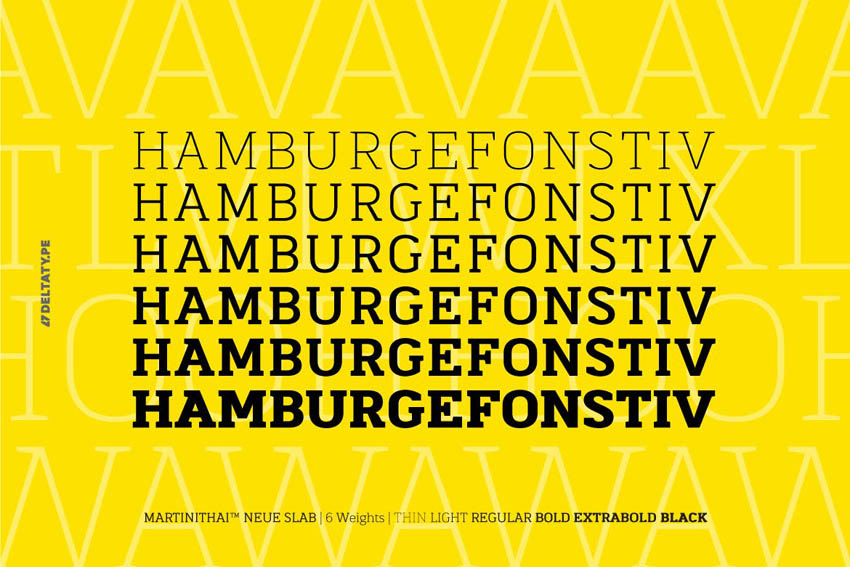 This is a really versatile font family, especially if you're looking to add a solid slab serif to your collection. With this many included weights, there's something for so many different situations.
The Best Slab Fonts From GraphicRiver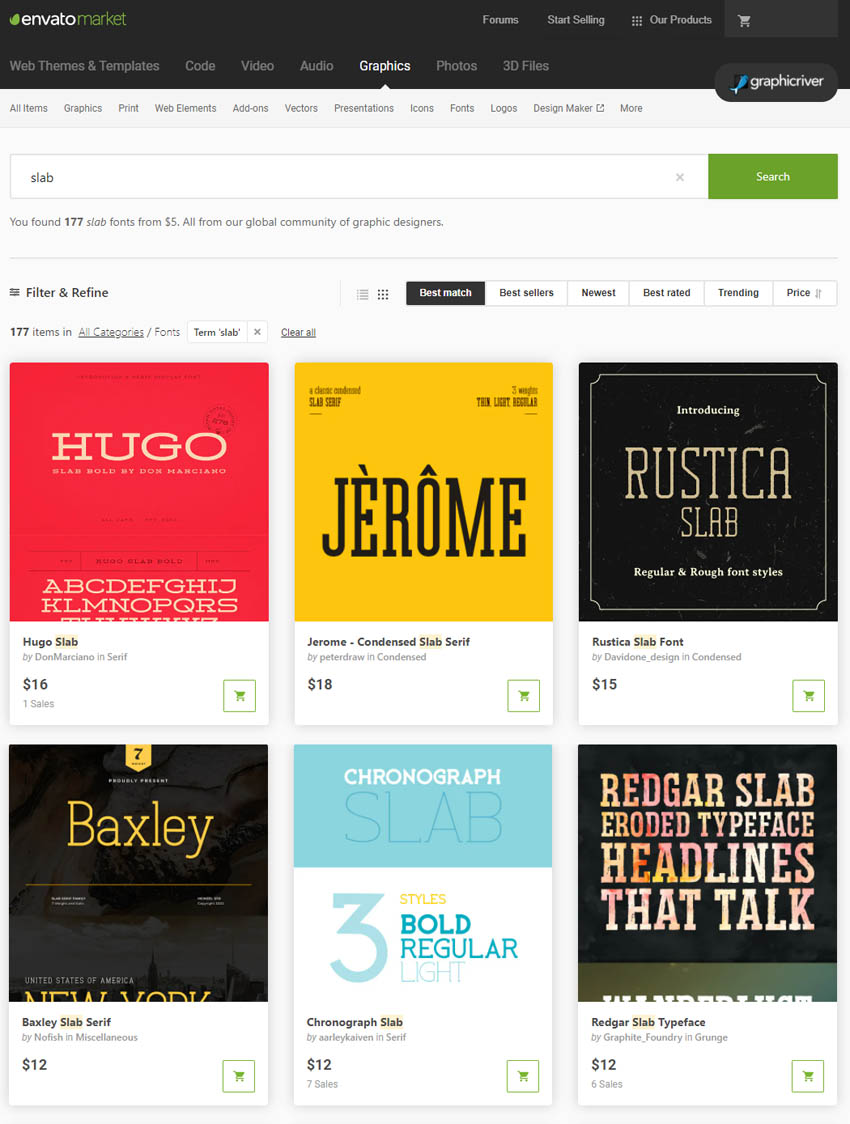 If unlimited downloads or access to a library of content isn't exactly your style, check out GraphicRiver. It's another place where you can find a large collection of professional fonts. However, instead of paying one fee, everything is a la carte. 
Only download what you need. This is an awesome choice if you want to keep things simple and focus on a single download.
Here's a collection of some of the best slab fonts on GraphicRiver. Consider downloading one today.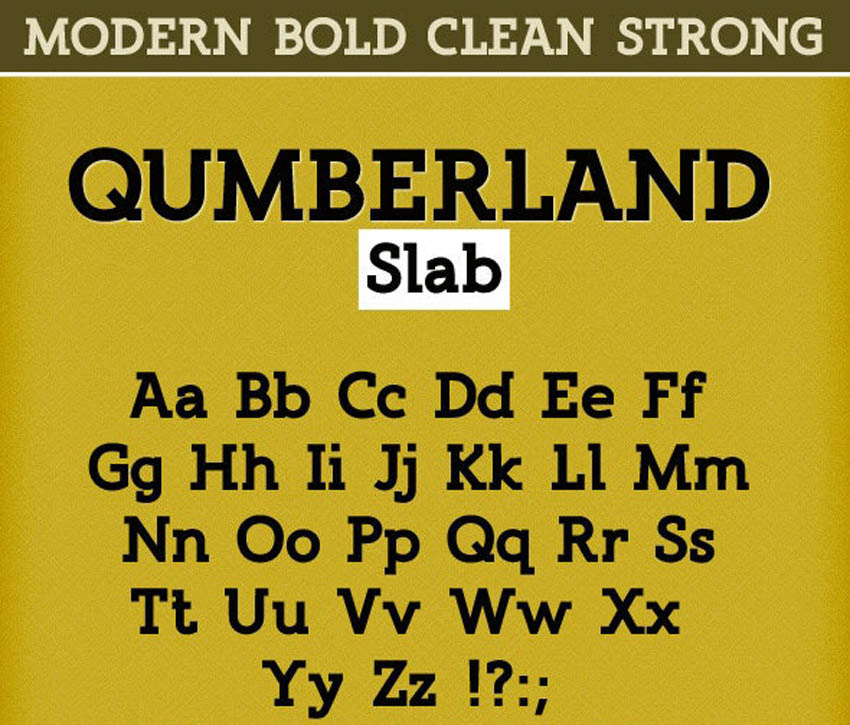 This slab serif is bold and strong—but it's versatile too. This is one that could work well at a variety of sizes. Try pairing it with a sans serif.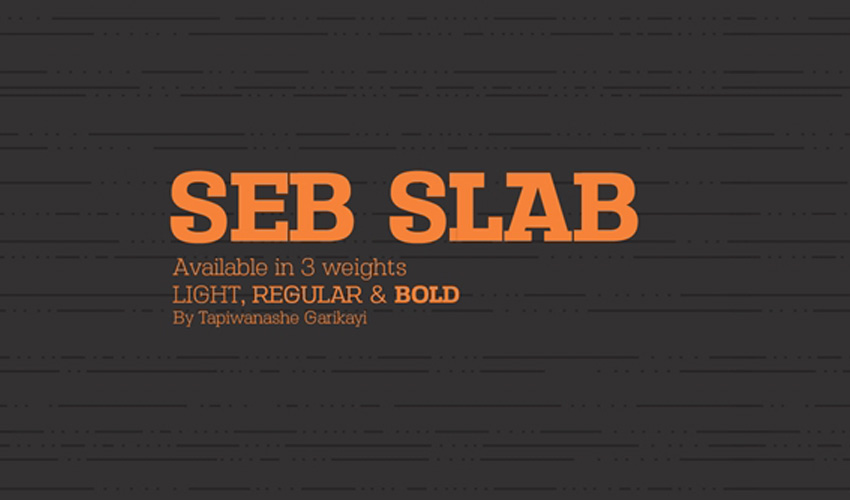 There are some really interesting directions here, when we look at the serifs in this type design. They're still blocky, but some of them have been used in visually interesting ways, as we see in the "S".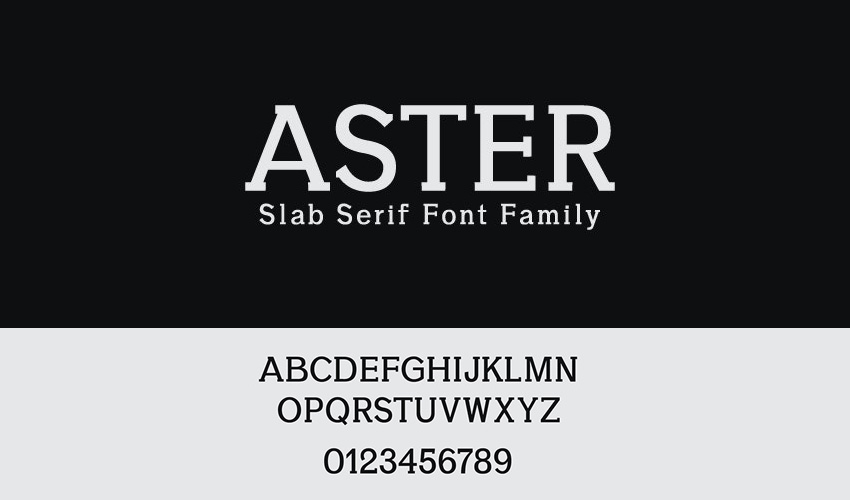 The variations here are subtle but have a strong impact. See the slight, unexpected curve in the "S"? The "2" also as really interesting curvature. These delicate details make this font both memorable and classy.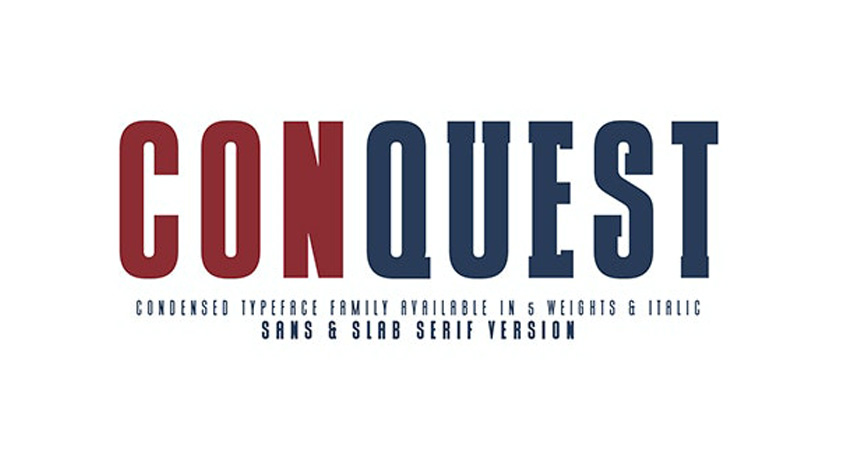 Here's a sans serif and slab serif combo. The first half of the word here is the sans serif, and the second is the slab serif. Can you see the difference? Refer to the beginning of this article if you're still unsure.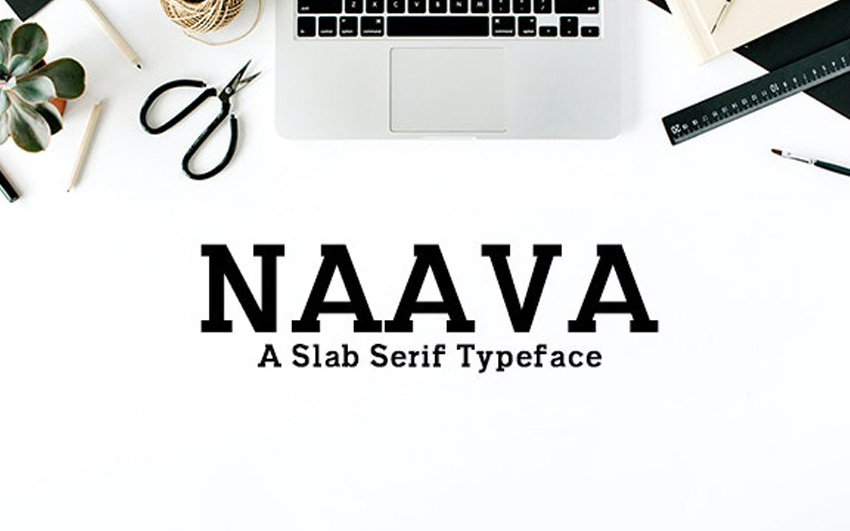 This block serif font has a neutrality to it that makes it versatile. Add texture to give it a rustic feel. Or change it up with saturated colors to give it a sporty vibe.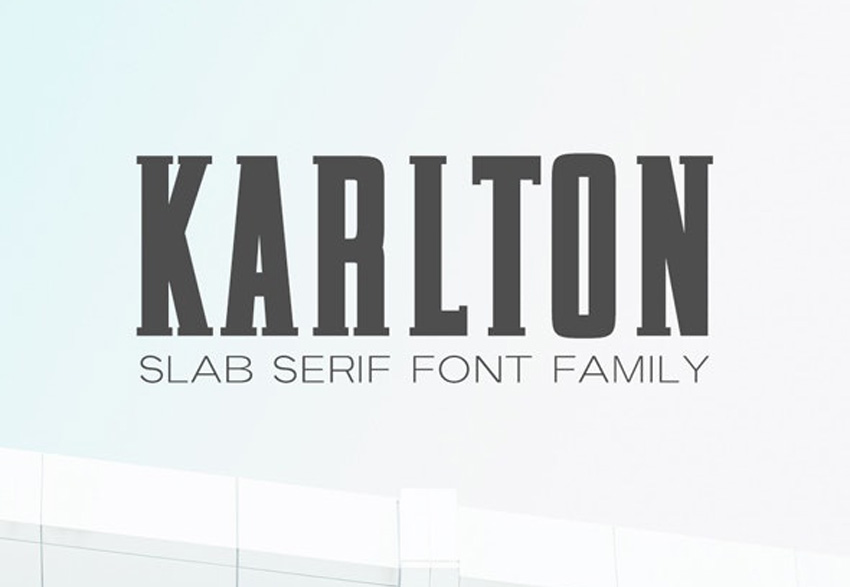 Here's another slab condensed font, only this one experiments more with weight. The font family itself includes several variants, which makes it an even more enticing download.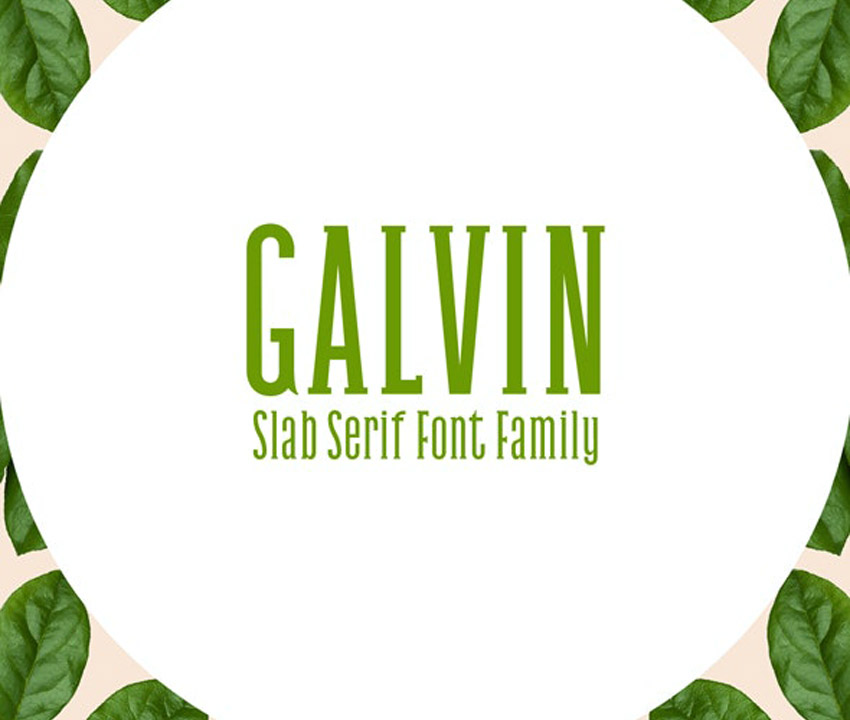 There's a lot of length in this slab font, and it's interesting how the weight has been placed towards the bottom. It's a classy slab condensed font. Isn't the point in the "G" interesting?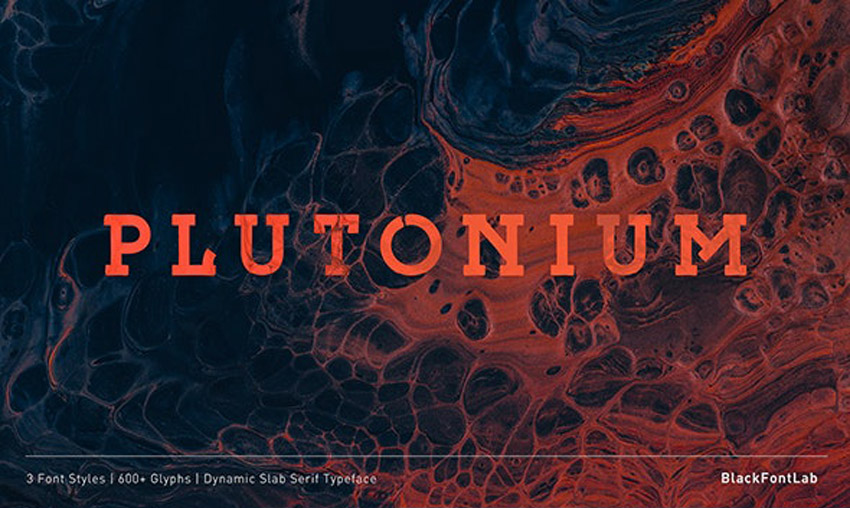 Take the texture in a different direction with your slab font—check this one out. The "L" has a really interesting curvature. It just goes to show how versatile slabs can be. From sporty to grungy to even spooky—they can work for you in many ways.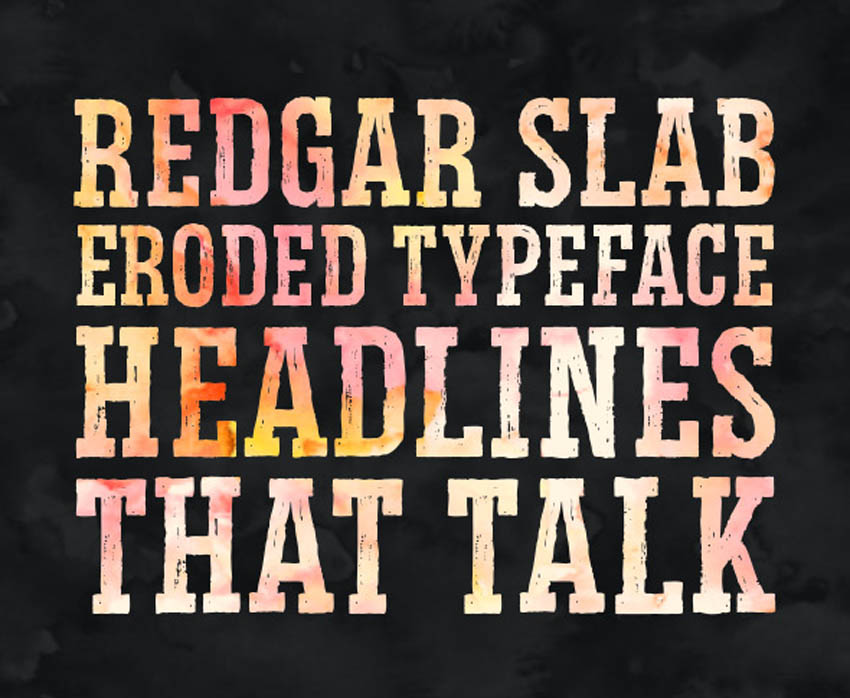 This font has some visually interesting erosion to it. It's a great choice if you're looking to push texture or a grunge look. Keep the color solid or experiment with different ovelays.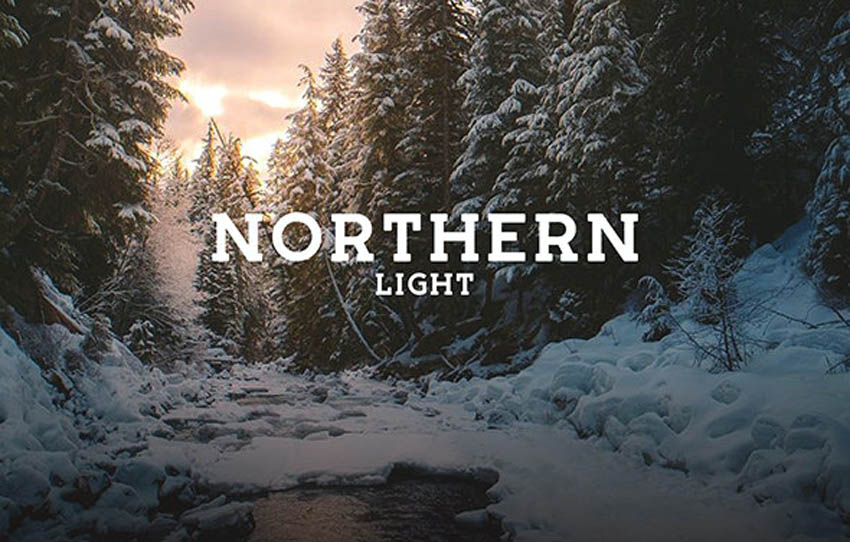 Slab serifs can look wonderful against nature photos, as we see here. This font has a very classic look and feel. It would be a strong addition to any font collection.
Which Are Your Favorite Slab Serif Fonts?
Slab serifs are bold and beautiful typefaces that have so much potential. I'm sure many of us would argue that a great type collection includes a least a few well-designed slab serif fonts. Which ones were your favorites?
If you're looking to expand your font library, keep Envato Elements in mind. You get unlimited downloads, which means you can try out as many slab serif fonts as you like, all for one low price tag. It's a bargain.
Or if you prefer to pick and choose and keep things simple, take a look at GraphicRiver. It's another awesome collection of fonts designed by professional designers. There are plenty of slab fonts to check out today.
Love fonts? Looking for even more typography and font inspiration, downloads, and more? Check out these other collections: