If you want to give your text a weathered look, use a grunge or distressed font. Depending on the context, these fonts can convey either an edgy urban vibe or a vintage style.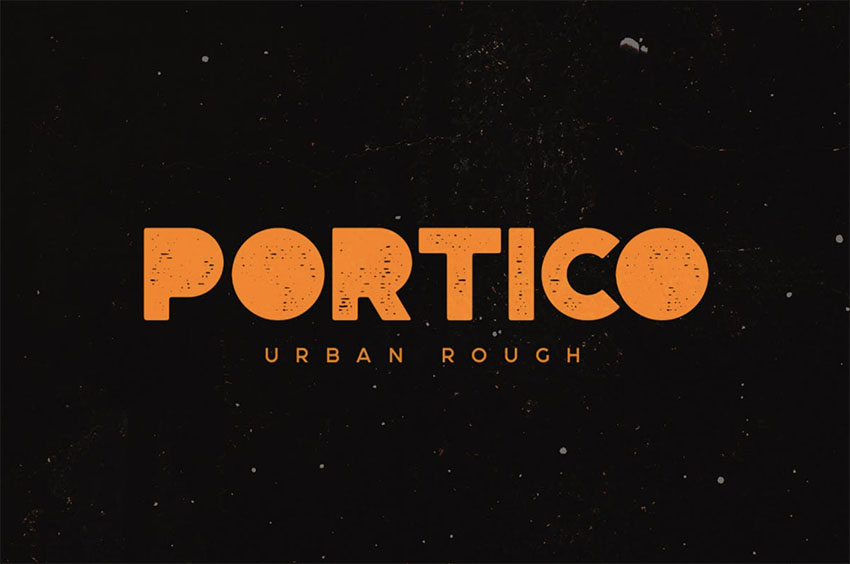 Check out this list of the 25+ best free distressed fonts available online. But first, let's look at some premium grunge distressed fonts that you can find at Envato Elements.
Download Unlimited Distressed Fonts From Envato Elements
Free distressed fonts are great for personal projects or when you just want to do some experimentation. But for that all-important commercial project, they have some limitations. Some may be available for personal use only, so you have to check the licencing information very carefully. And others may offer limited features.
That's why we recommend using a premium grunge font from Envato Elements. You get to choose from a huge selection of high-quality fonts created by expert designers, and you get a clear licence for commercial use.
For a single low monthly fee, you can download and use as many fonts as you like. Plus you also get unlimited access to millions of high-quality digital assets like graphic templates, photos, mockups, and much more. Let's take a look at some of the best distressed fonts you can find at Envato Elements.
12+ Best Distressed Fonts From Envato Elements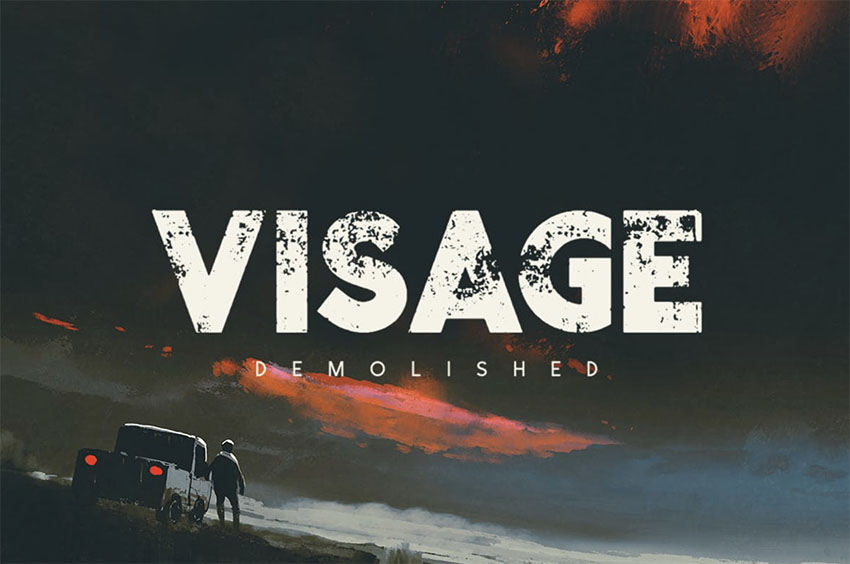 "Demolished" is just the right word for this grunge distressed font. The letters look as if they've been attacked with a sand blaster, or perhaps just rusted away over decades. This uppercase font is the perfect choice for titles and headlines where you want that grunge appeal.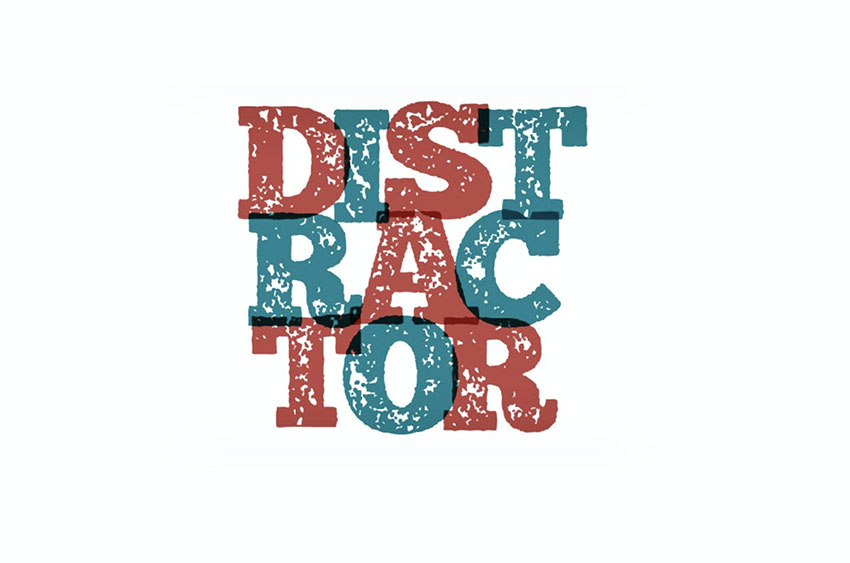 Distressed can mean different things—this font has more of the look of a letterpress font or an old-fashioned stamp, where not all of the ink has come through on the page. It has a very tactile feeling, and it comes in OTF and TTF formats, with 280 glyphs.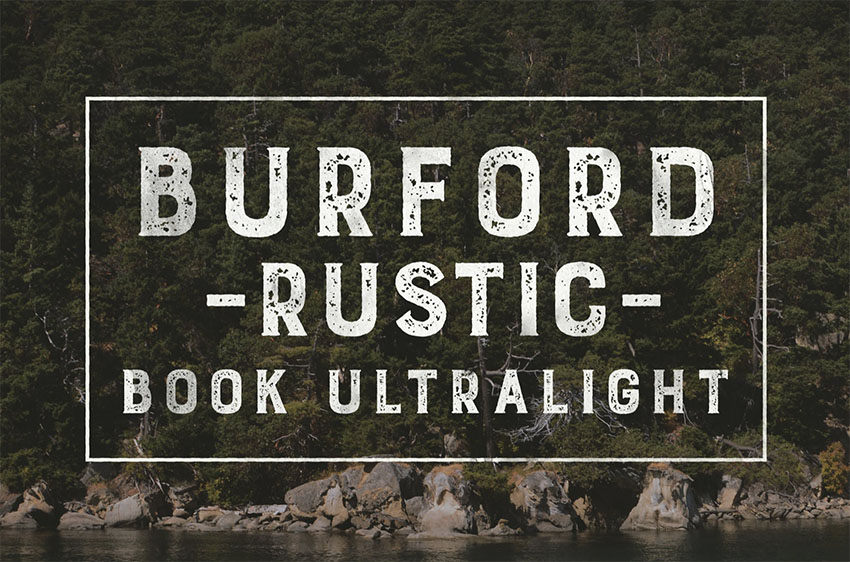 This font is a weathered, textured version of the regular Burford font family. You get an impressive selection of 20 font files, with different texture variations, weights, and more. You get extruded fonts, drop shadow fonts, and a whole range of contextual alternatives to ensure that your text is truly unique.
In these days of digital wizardry, it's refreshing to come across a font that was created the old-fashioned way: with paper, glue, and scissors. You can see the retro grunge style at work in this striking display font. You wouldn't want to use it for large amounts of text, but for an attention-grabbing headline, it's perfect.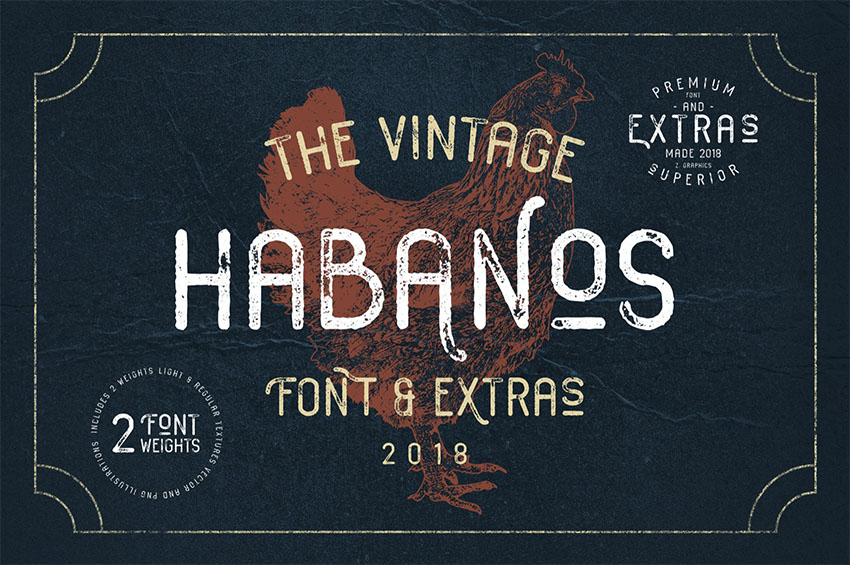 Here's another one for the letterpress fans out there. You don't have to get your hands dirty with ink and paper to create that wonderful retro quality: just download Habanos! It's more than a typeface—it's a full-featured toolkit that includes regular and light versions, as well as 30 JPG textures, 33 high-resolution vector illustrations, and ten premade logos. That's hard to beat!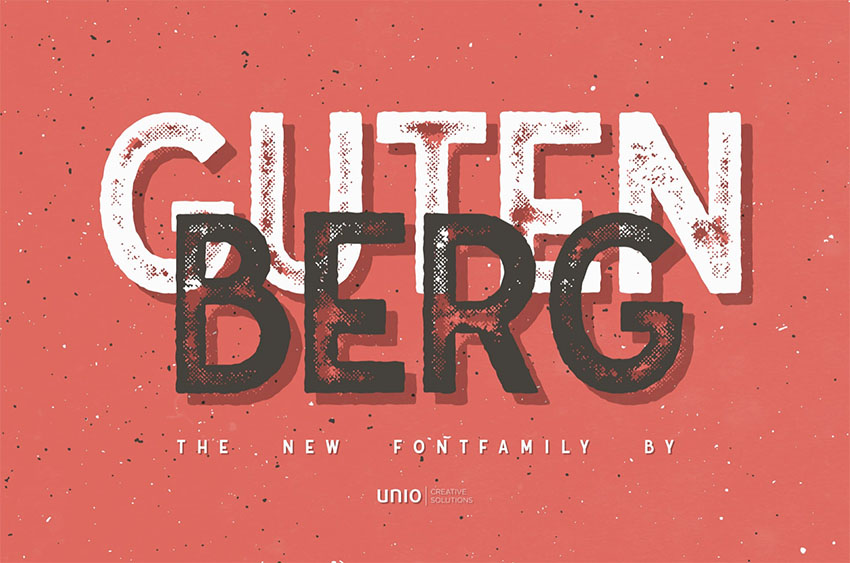 It was Johannes Gutenberg, of course, who started the printing revolution back in medieval Europe with his movable type technique. We've come a long way from there to digital fonts, but it's good to pay tribute with the Gutenberg font family. With its irregular edges and the look of partially transferred ink, this is a perfect distressed typewriter font for situations where you want to recreate the old look of ink on paper. And you get 296 glyphs, with multi-language support.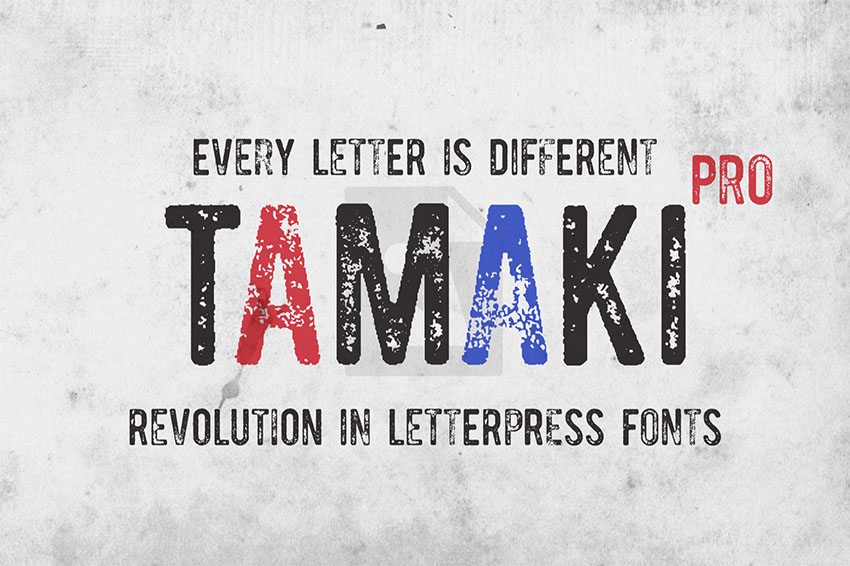 The creators of Tamaki Pro promise that "every letter is different", and they've achieved that by applying contextual substitutions, with five different alternatives for each letter. As long as you use software that supports OpenType features, each letter will be replaced automatically with alternative versions to give you plenty of variety.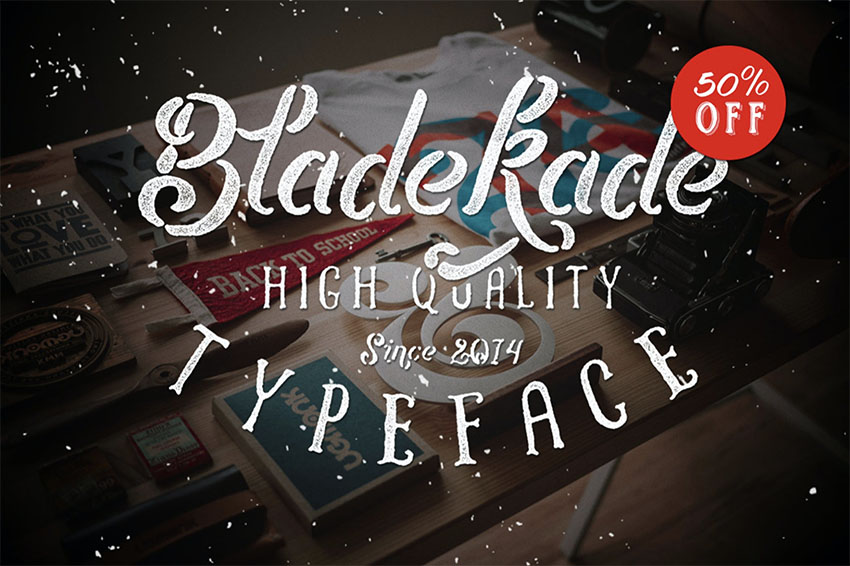 Can't you just see Bladekade on a stylish T-shirt or hoodie design? Or perhaps you could use it for a logo? This distressed stencil font has a hand-drawn style combined with a grungy, weathered quality, making it perfect for lettering, branding, posters, and more.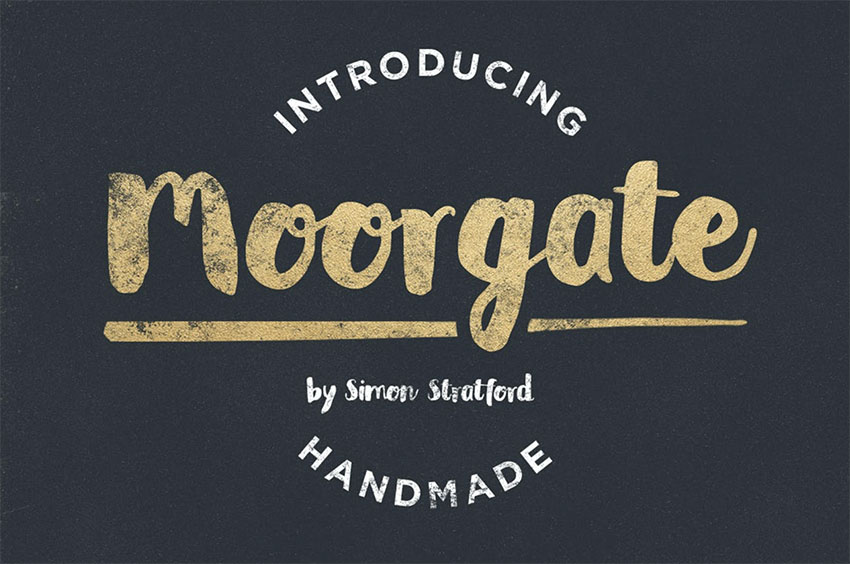 Font designer Simon Stratford created Moorgate by hand, with a brush and ink pot, inspired by the hand lettering on U2's Achtung Baby album. This distressed script font is best used at a larger point size, for headlines and titles. Make sure to switch on discretionary ligatures to get the full set of variations in this impressive typeface.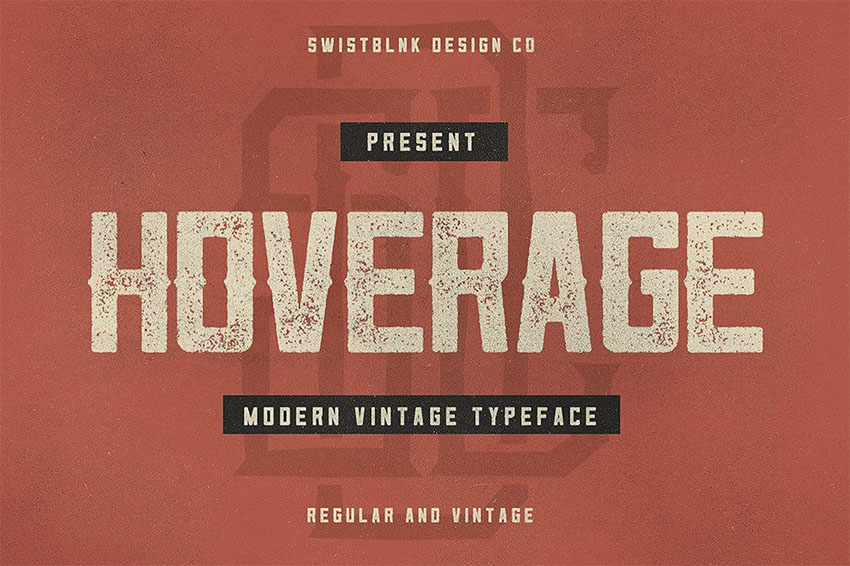 Hoverage is another grunge font with a letterpress look and feel. It offers both a regular and vintage version, with uppercase and lowercase letters and numbers. Use it to give your project a modern style, with a retro twist.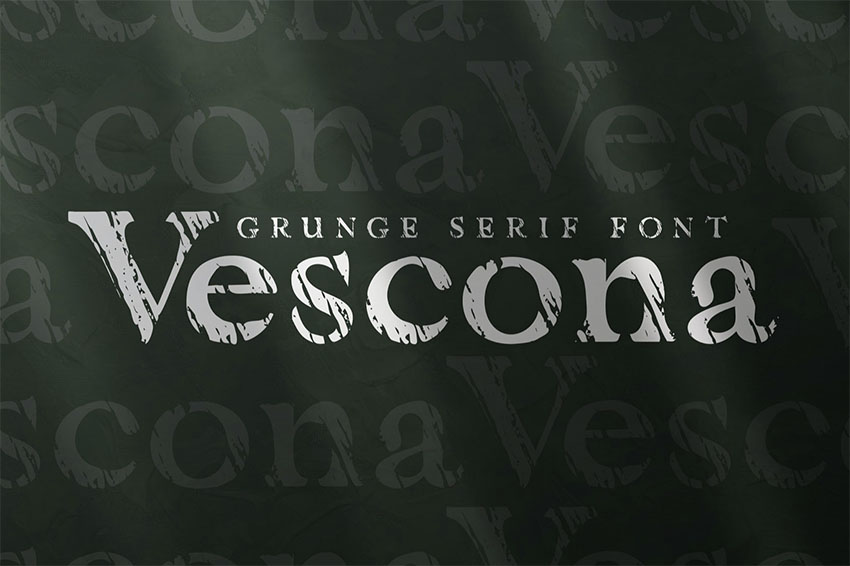 Vescona is an interesting combination: it's quite a traditional, elegant serif font, but with a grunge texture that transforms it and gives it a rustic vibe. You'll get uppercase and lowercase characters, numerals, punctuation, and multilingual glyphs.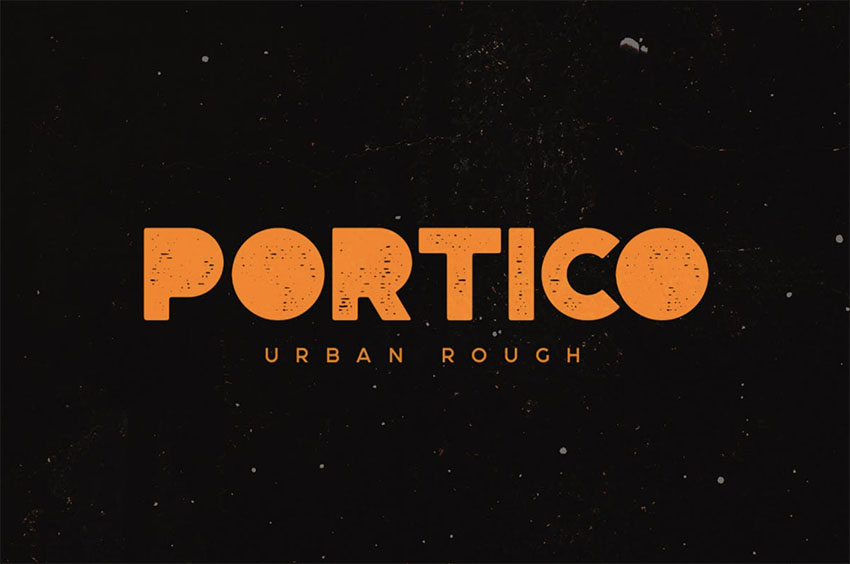 Portico Urban Rough is a wonderful option, offering not only a weathered texture, but also those filled letters. Like most distressed fonts, it's best used in small doses, but for a striking headline or logo, it could make just the right impression.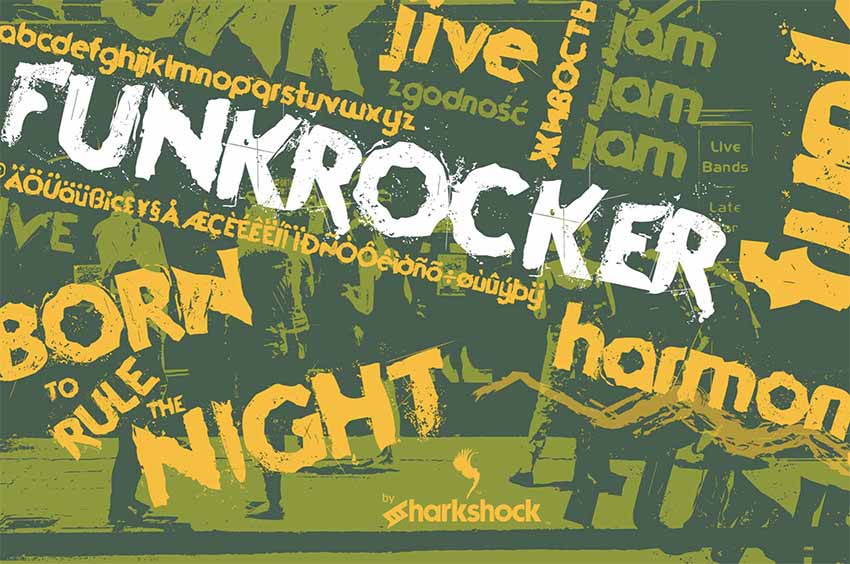 Looking for something a little rough around the edges? Try Funkrocker, a grunge distressed font with some funky glyphs to give your text the energy and fizz it needs. It comes with plenty of accents, punctuation, alternates, and support for the Cyrillic alphabet. This fun, creative typeface would look great on an album cover or poster.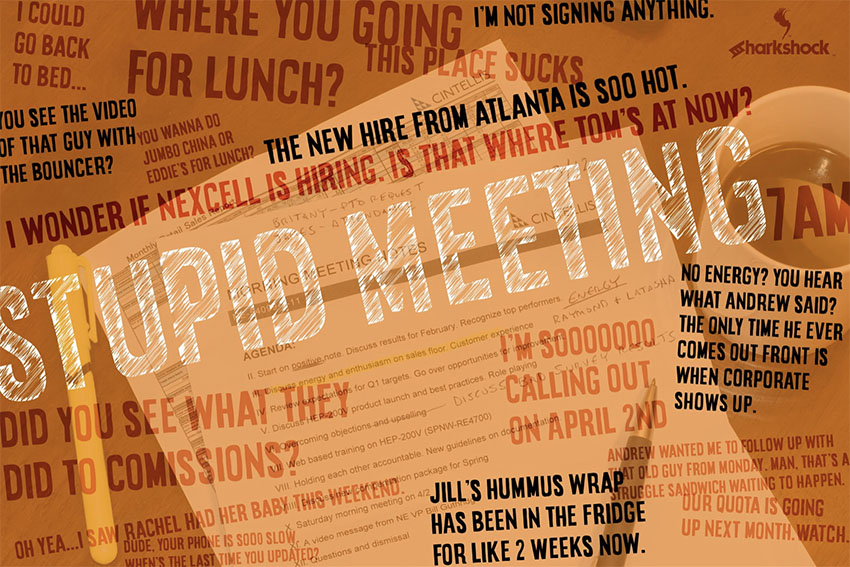 If you've ever worked in an office, you've probably sat through a stupid meeting at some point. You know, the ones where you learn nothing but end up with a notepad full of doodles and scribbles. The Stupid Meeting font is inspired by those corporate nightmares, with its all-caps, hand-scribbled appeal. It also has plenty of sophistication, with basic/advanced Latin, diacritics, punctuation, and kerning.
25+ Best Free Distressed Fonts to Download
OK, now that we've gone through the premium options, let's see what kinds of free distressed fonts you can find around the web.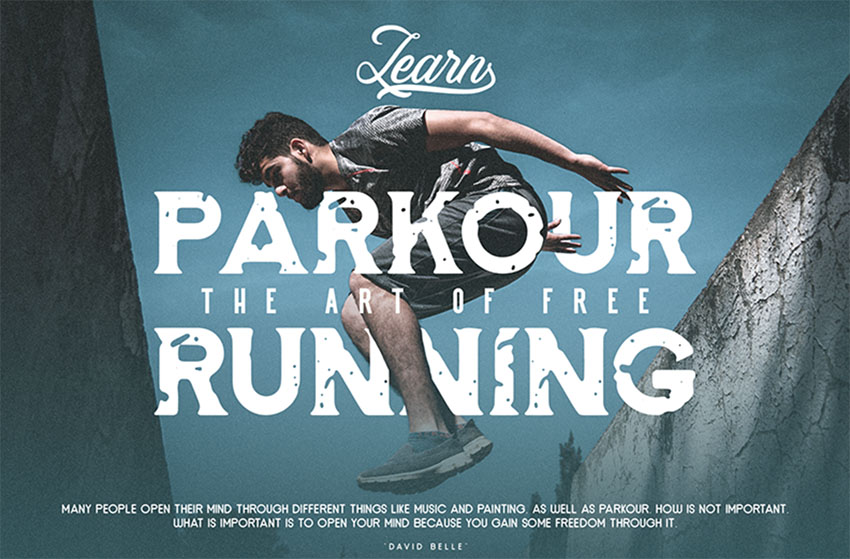 Rosewell is a stylish uppercase typeface that would look great on posters or signage. But beware: like many free distressed fonts, it's only free for personal use. For commercial uses, you'll have to buy a licence. Rosewell supports multiple languages and comes with a full range of numbers and punctuation.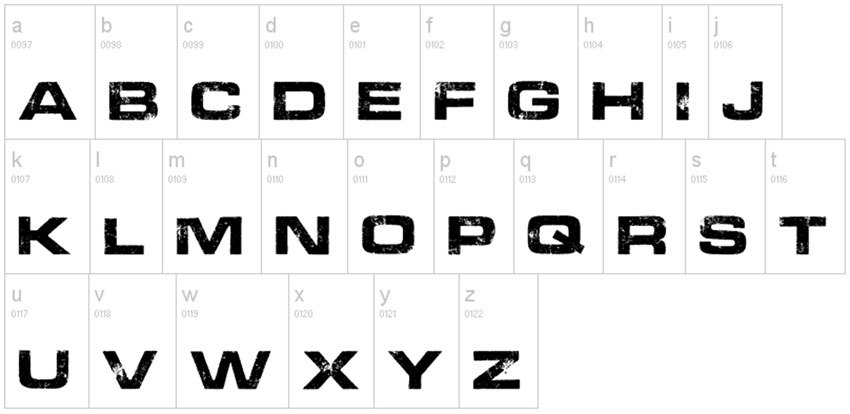 With its combination of regular, blocky uppercase letters and distressed ink textures, Progress is the ideal distressed typewriter font for your next project. It's free for personal use and supports foreign languages.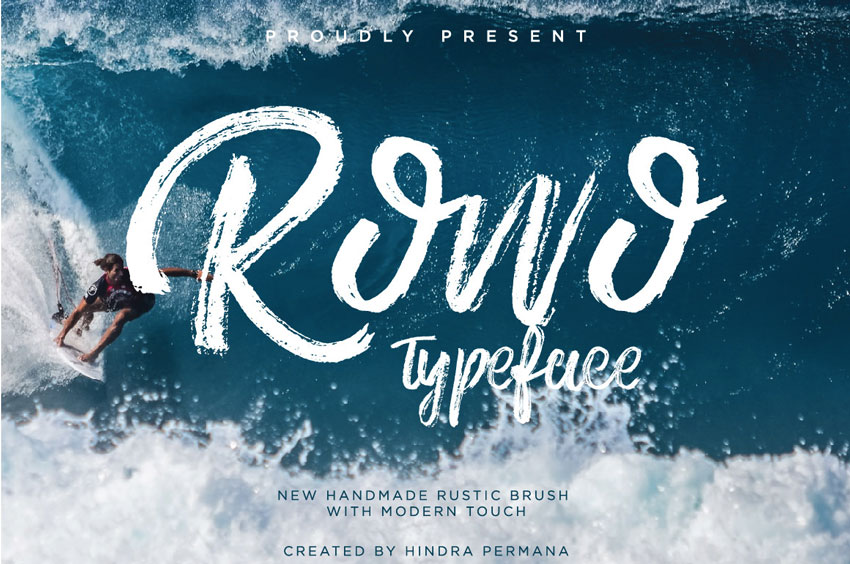 ROWO is a cursive distressed font with the texture of natural brushstrokes. It's free for both personal and commercial use, and it comes with uppercase and lowercase characters, numbers, punctuation, and alternates.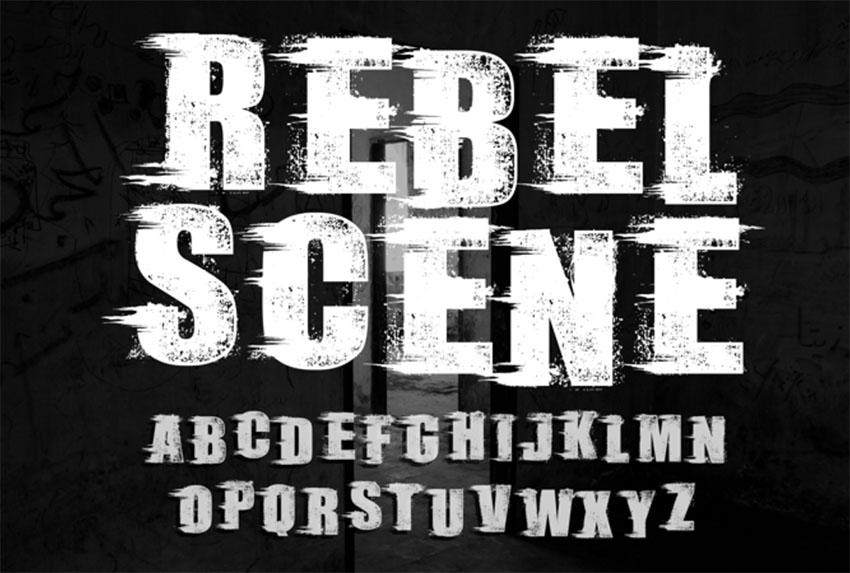 Looking for a distressed letters font with energy and attitude? Try Rebel Scene. It offers not just weathered textures, but also smudges on the edges of the letters that give it a kind of glitch effect.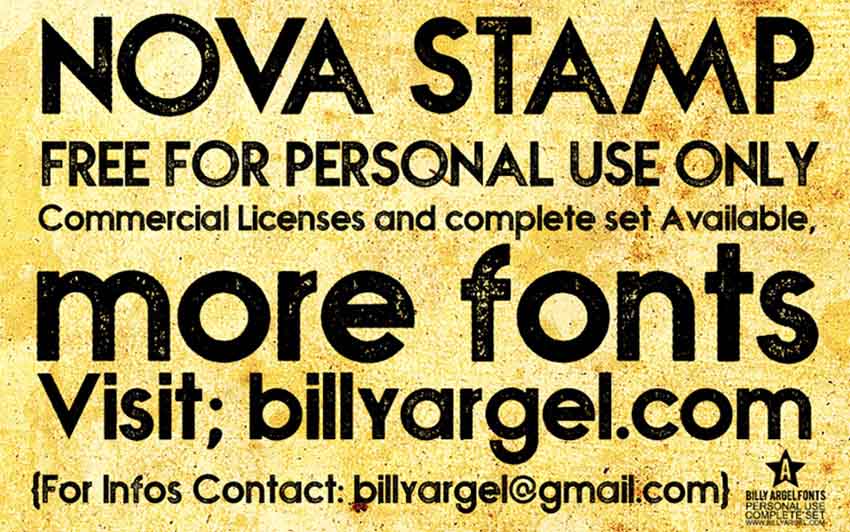 Here's another distressed typewriter font that combines regular sans serif letterforms with irregular, grungy textures. It includes uppercase and lowercase characters, foreign characters, and punctuation.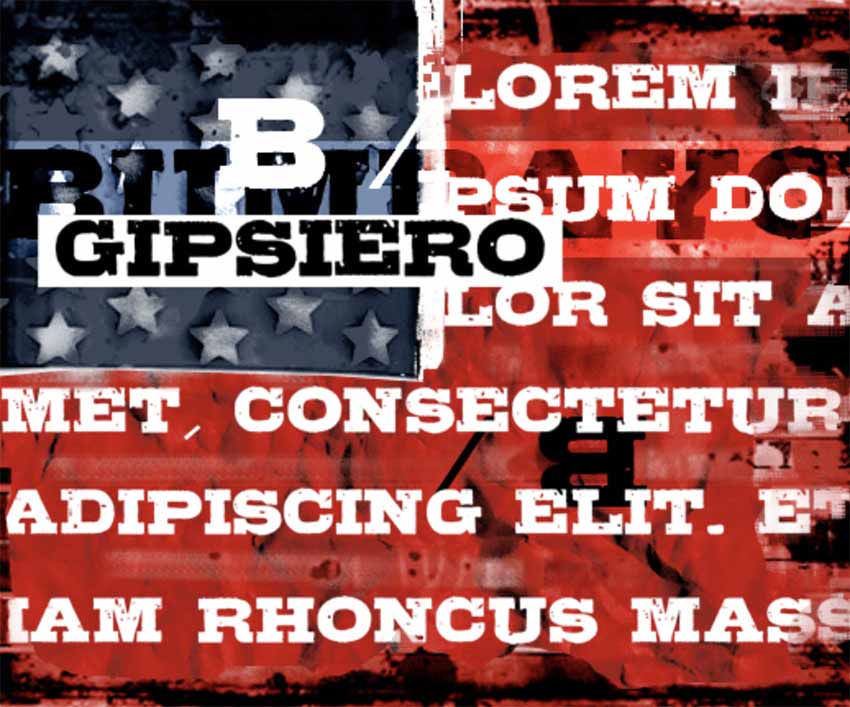 The Gipsiero family of free distressed fonts was inspired by old horror movies, but don't be scared: you'll enjoy downloading and using all three (uniquely named) weights: Gipsiero Regular, Gipsiero Kracxed, and Gipsiero OwtLine.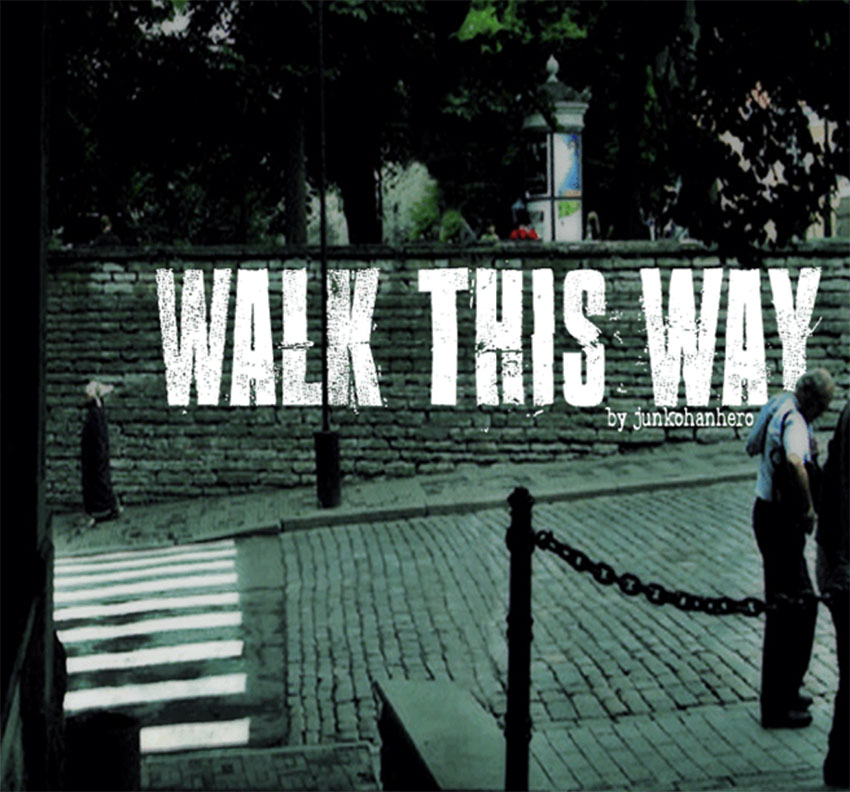 Can't you just see this font on an album cover or music poster? It's free for personal use, but commercial licenses are available, and donations are also welcome.
Ahoy there! This distressed script font looks like something from a captain's log on an 18th-century sailing ship. With its unique, old-fashioned handwriting and weathered texture, it would be perfect for a project set way back in the past.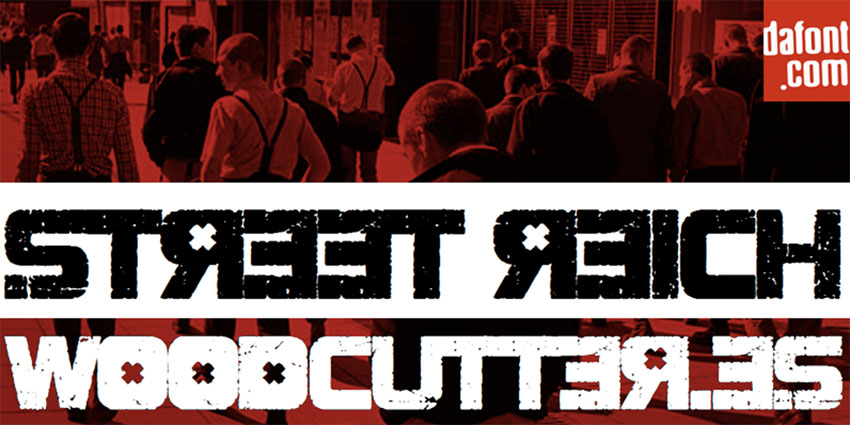 Street Reich speaks for itself: those grungy textures and unusual letterforms, with some characters reversed and crosses in the counters. Perfect for making a strong visual impression.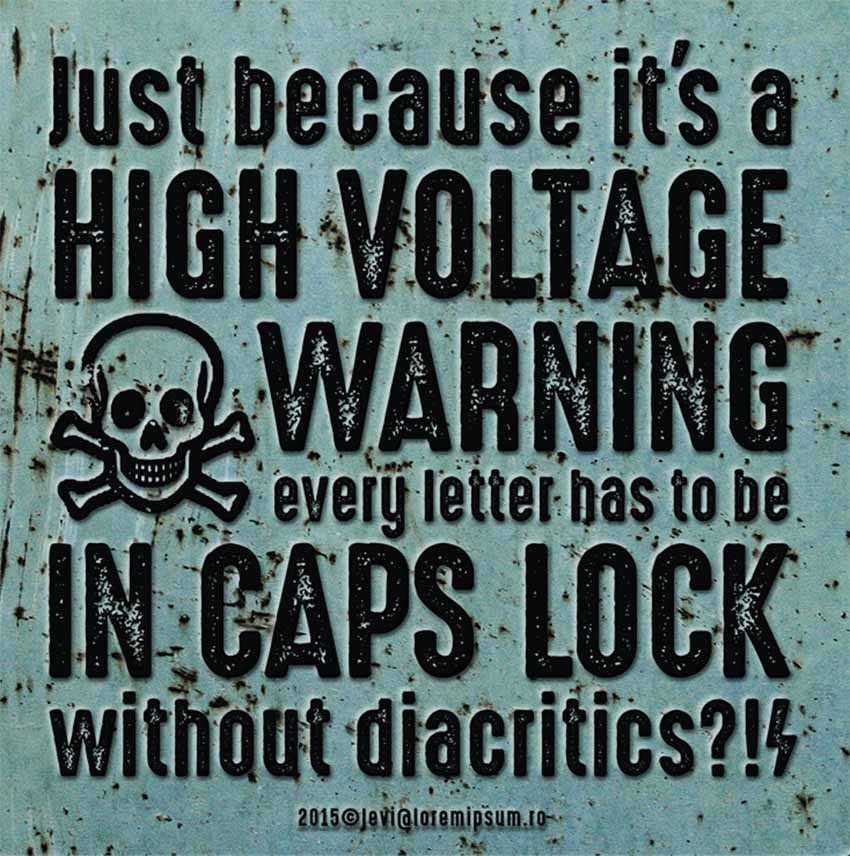 Although this font was inspired by those "High Voltage" warnings on old buildings and electrical stations, it comes with both uppercase and lowercase alphabets, numbers, and foreign characters. Use it for a much wider range of projects than just a high voltage warning!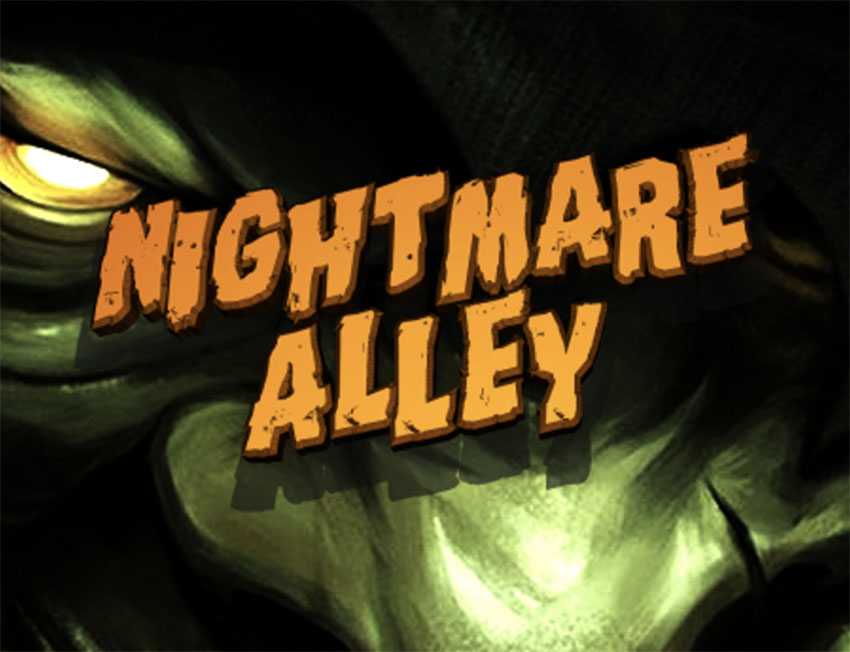 Remember those classic horror movies from the 1950s, with invading aliens or escaped monsters causing havoc in peaceful towns? Nightmare Alley is reminiscent of those movie titles—and if this one doesn't look quite right, there are 20 other styles to choose from.
If you're looking for a free cursive distressed font, Marcelle is a great option. It looks like elegant handwriting, but scratched and weathered to give it a grunge appeal.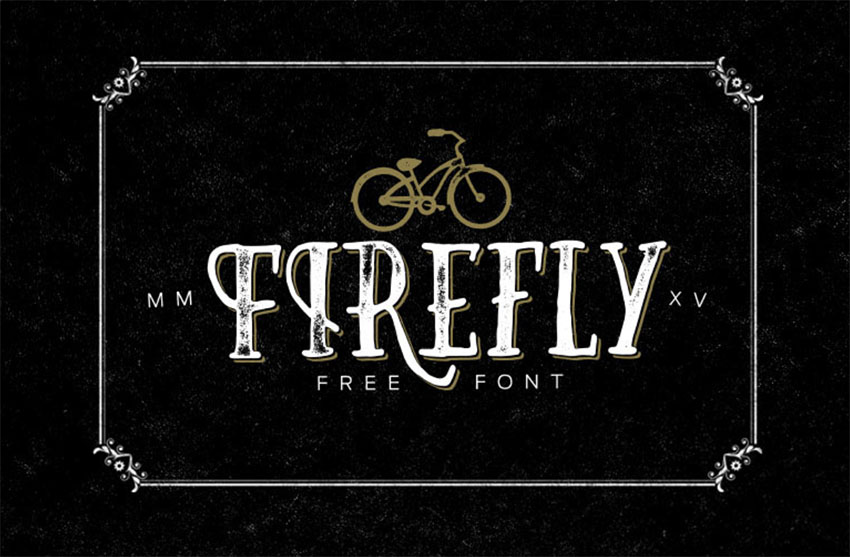 Try Firefly 2015 if you want a grunge distressed font for display purposes. It's uppercase only, with numbers and punctuation, and it also includes support for multiple languages.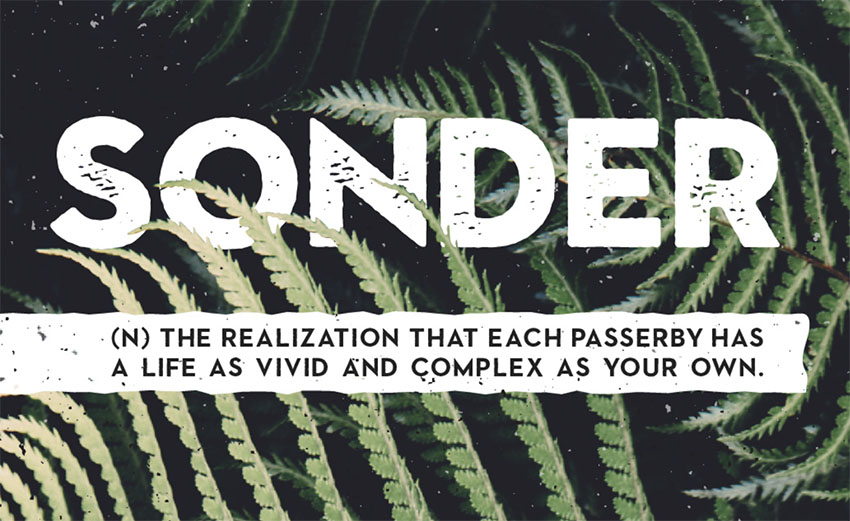 With its regular, blocky uppercase characters, Sonder could work well as a distressed stencil font, but it also offers several different styles to help you mix things up. Give it a try!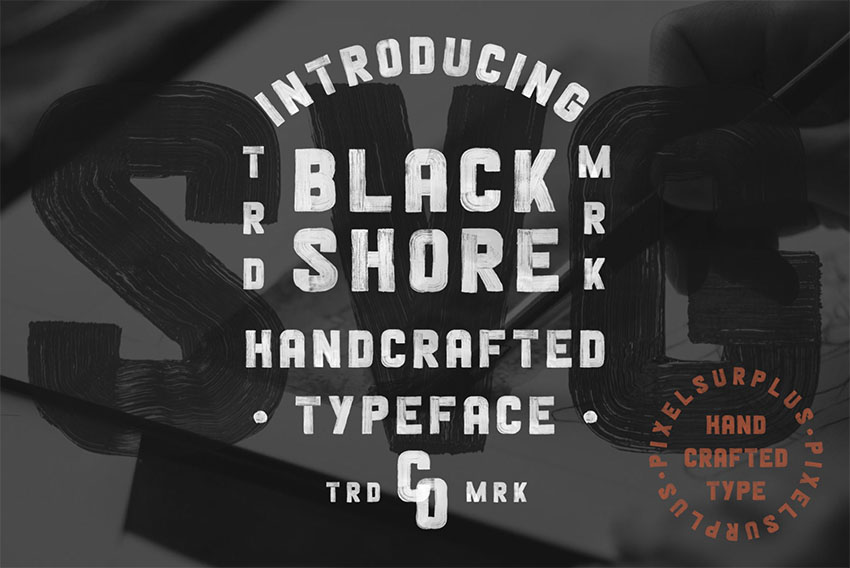 Blackshore comes in both a free and premium version—you get more features in the premium one, of course, but the free version is also impressive. Try this hand-painted grunge font in your next project!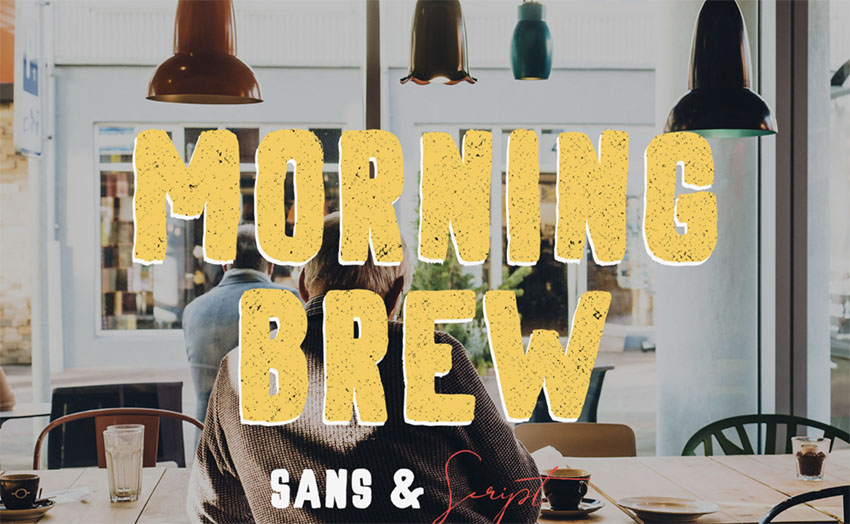 Here's something a little different: Morning Brew is a hand-painted sans serif font with a natural, uneven appearance, and it also comes with a distressed script font designed to complement it. As the name suggests, this would be perfect for a coffee shop, but you could also use it on a wide range of other projects.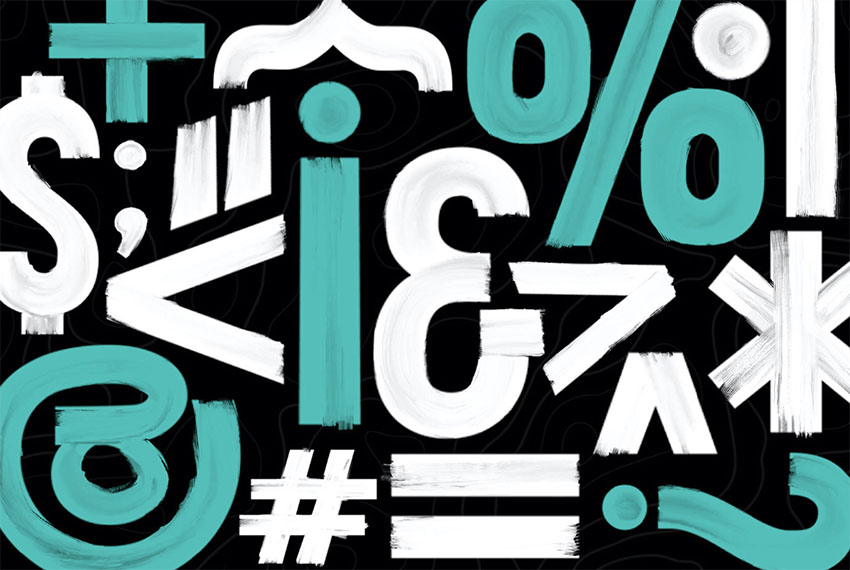 Halden is a stylish brush font that gives you the authentic texture of paint in each character. Like Morning Brew, this one also comes with a distressed script font that's designed to go well with the main sans serif typeface. Download it and give it a try!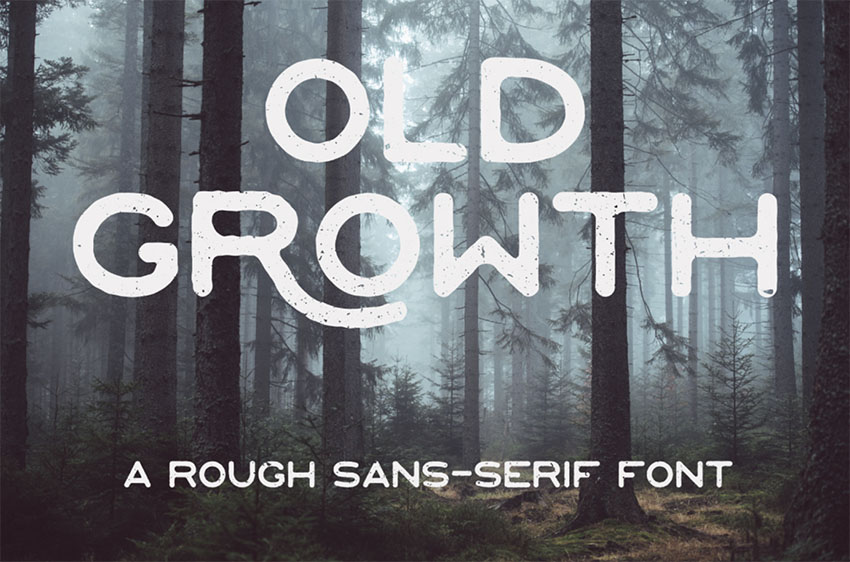 If you've ever been to California and seen the awe-inspiring redwood forests, you'll instantly see the inspiration for Old Growth, an earthy sans serif that features the rough textures and uneven edges of nature. Try it out on your next headline or pull quote.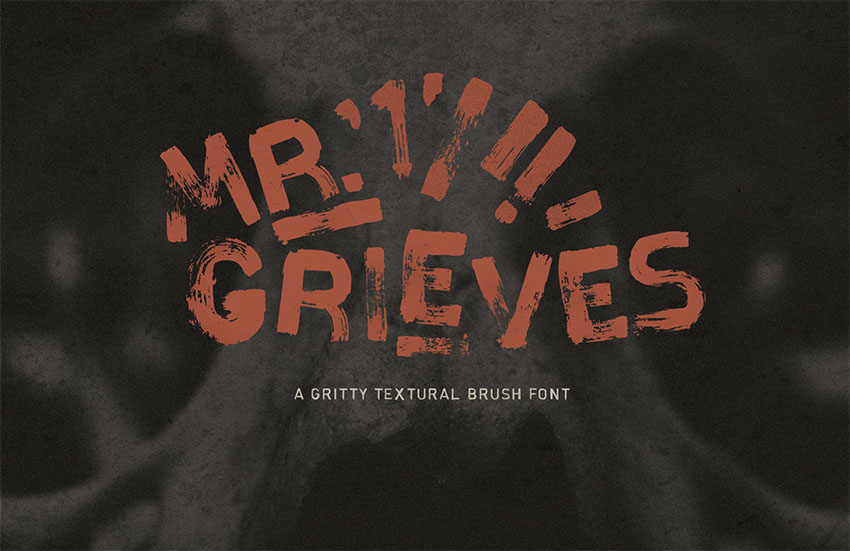 Here's a hand-painted sans serif grunge font you'll love. The brushstrokes are heavily textured, creating a unique, offbeat style. It's free for personal and commercial use.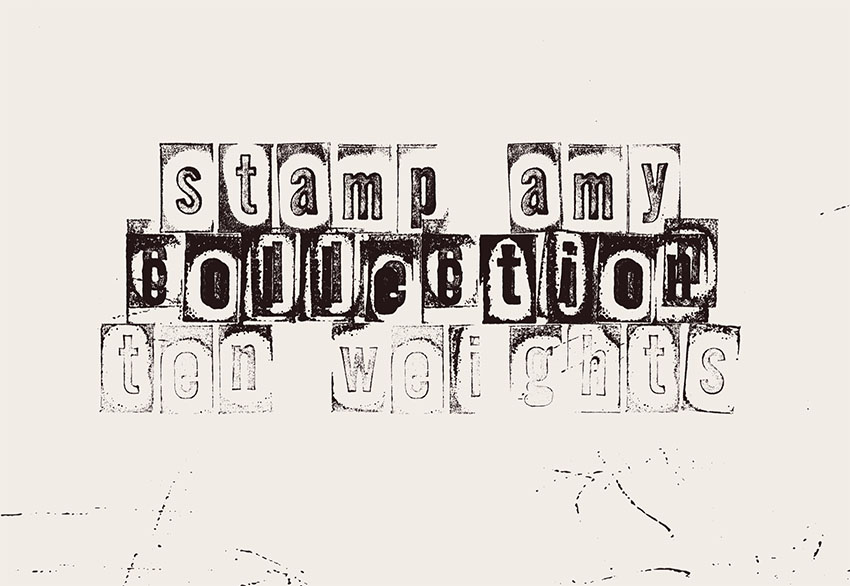 Why not give this distressed stencil font a try? It has the authentic look and feel of old-fashioned wood-block stamps, and there are several different versions you can use to create variety and interest in your text.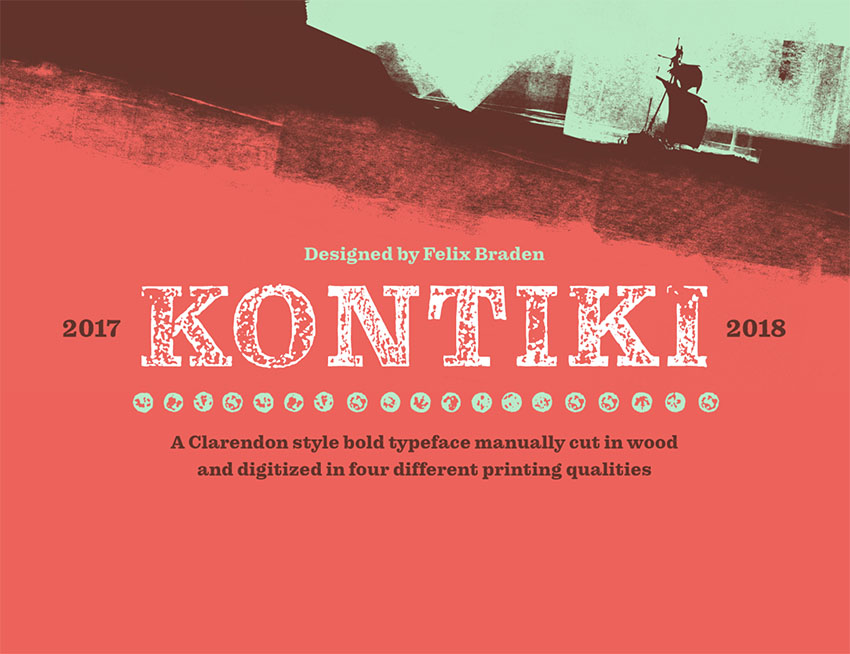 Kontiki is one of the best free distressed fonts you're likely to find. It was lovingly created by hand to ensure a one-of-a-kind result—click through to read a full description of the process. Download a free version for testing and personal use, but you'll have to pay for commercial uses.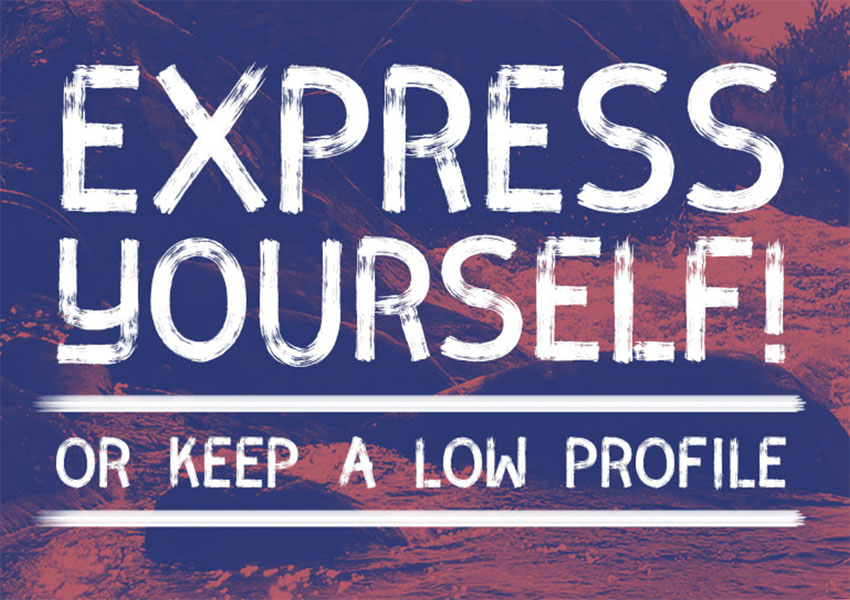 This bold, energetic brush font is ideal for any project where you need a touch of creativity. It's available in OTF, TTF, and web font formats, with Swedish, German, and Spanish characters.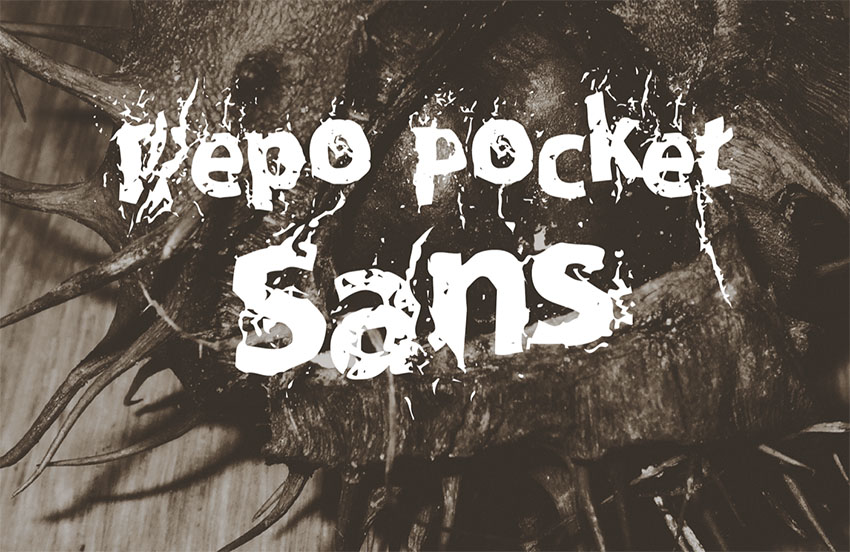 If Jackson Pollock created a grunge font, this is probably what it would look like. The text looks as if it's breaking apart in front of your eyes, with an irregular baseline and splashes and shards coming out of each character. Give it a try!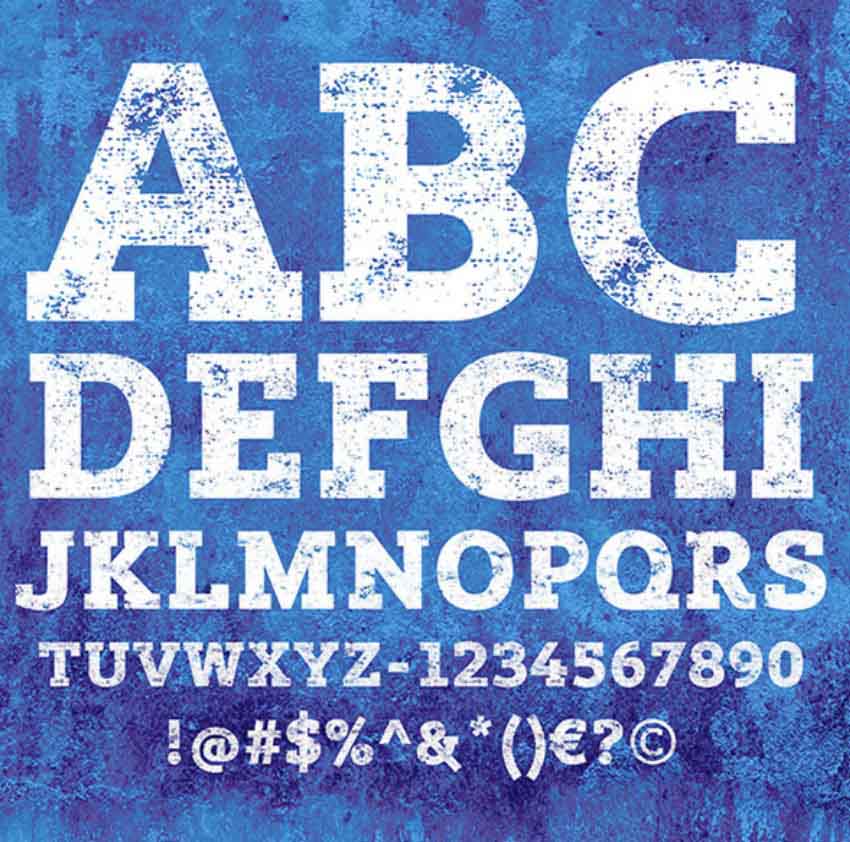 Now let's try something more regular, like this distressed typewriter font with its weathered characters and tactile texture. If you want to combine the grunge look with something more legible, this would be a great option.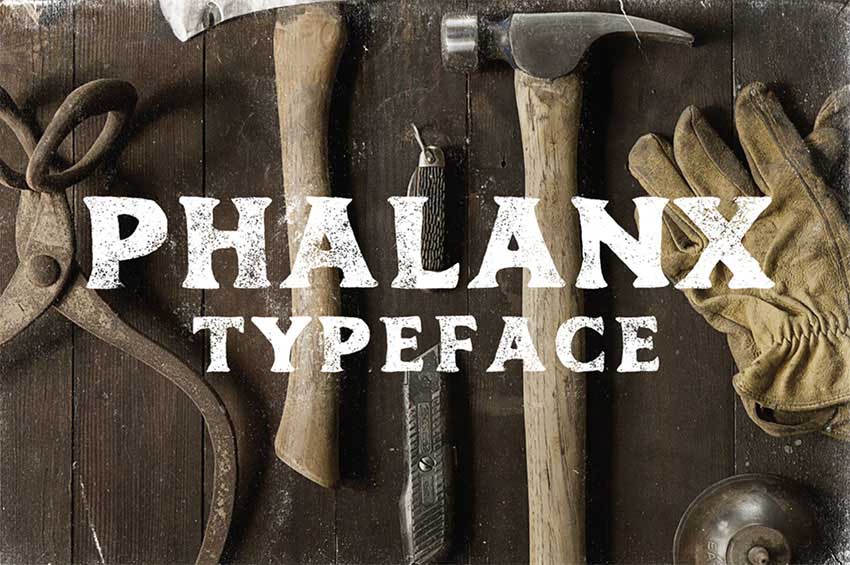 Mark Richardson designed this hand-drawn typeface based on print catalogues from the early 1900s. Unlike some of the other free distressed fonts we've looked at, this one is free for both personal and commercial use.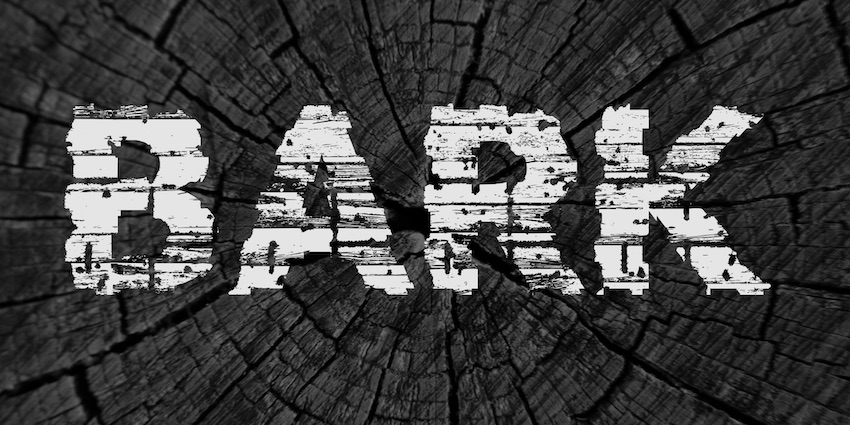 Like the Old Growth typeface we looked at earlier, this grunge distressed font is inspired by the rough textures of majestic old trees. It's free for personal use, so why not download it and see what you can create with it?
What's Your Favourite Distressed Font?

Today's we've looked at a wide selection of premium and free distressed fonts. Which is your favourite? Let us know in the comments. 
When you're experimenting or working on personal projects, free fonts are a great option. But for a high-stakes commercial project, we recommend choosing a premium distressed font from Envato Elements. The bonus is that a single monthly fee gives you access not just to unlimited font downloads, but to unlimited logos, mockups, photos, and much more.
Looking for more font ideas? Check out these helpful articles: