WordPress does not come with built-in eCommerce capabilities. But it allows you to add eCommerce functionality so you can sell tangible products, digital products, or any kind of services and receive money for them on your website.
To make this possible, there are a huge number of eCommerce plugins, both free and premium, that you can download to your WordPress.
eCommerce plugins come in many categories. Whatever business function you can think of, chances are there is a plugin for it. For starters is WooCommerce—the pre-eminent plugin for adding an online store to your WordPress website.
Other plugins extend WooCommerce with extra features. Some add payment gateways so customers can pay for products they purchase and you can receive money for your products and services.
Other plugins make it easy for you to manage business functions like marketing, shipping, sales and discounts, inventory, customer service, taxes, and so on.
One thing remains true of many plugins: you don't need to have programming knowledge to use them. You can simply install them and start using them right away.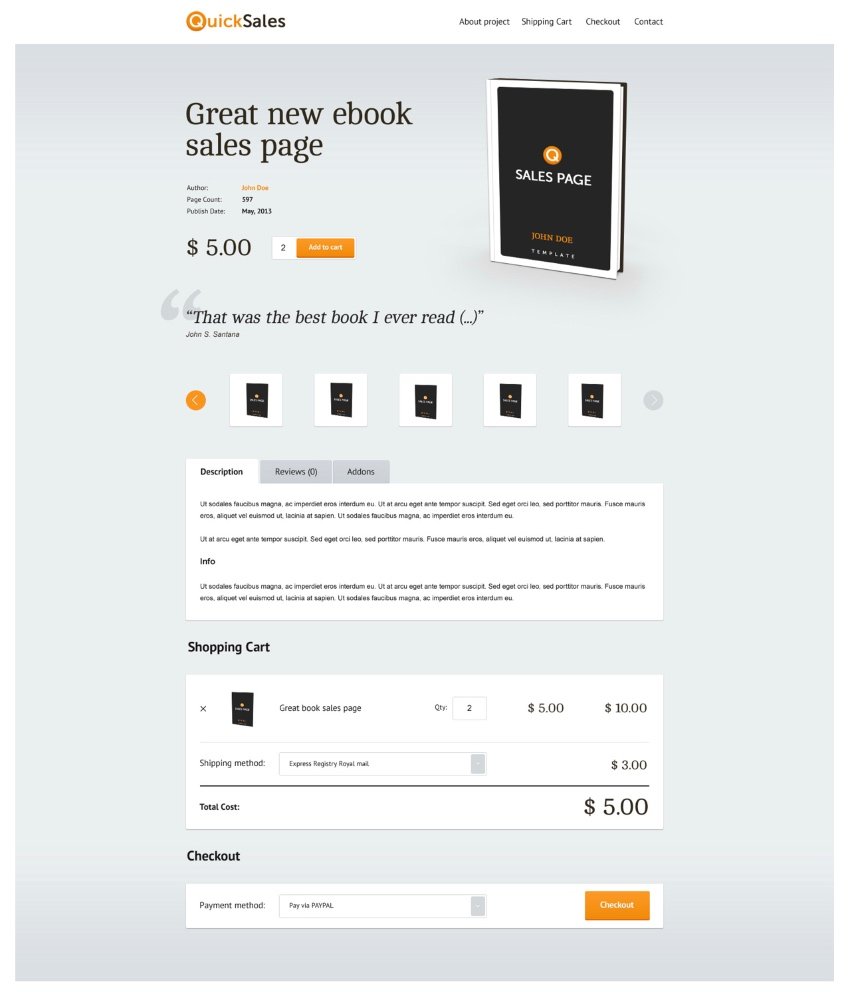 In this post, we'll look at WordPress eCommerce plugins that are available on Envato Elements and CodeCanyon. The plugins are mostly used with WooCommerce.
What Is WooCommerce?
WooCommerce is the most popular eCommerce solution in the world. Installing WooCommerce adds an online store to your WordPress site, and you can start selling products and services right away. Best of all, it is free.
The great thing about WooCommerce is its rich ecosystem of plugins that expand the capabilities of WooCommerce websites, making it useful for online store owners.
Here is an in-depth introduction to WooCommerce: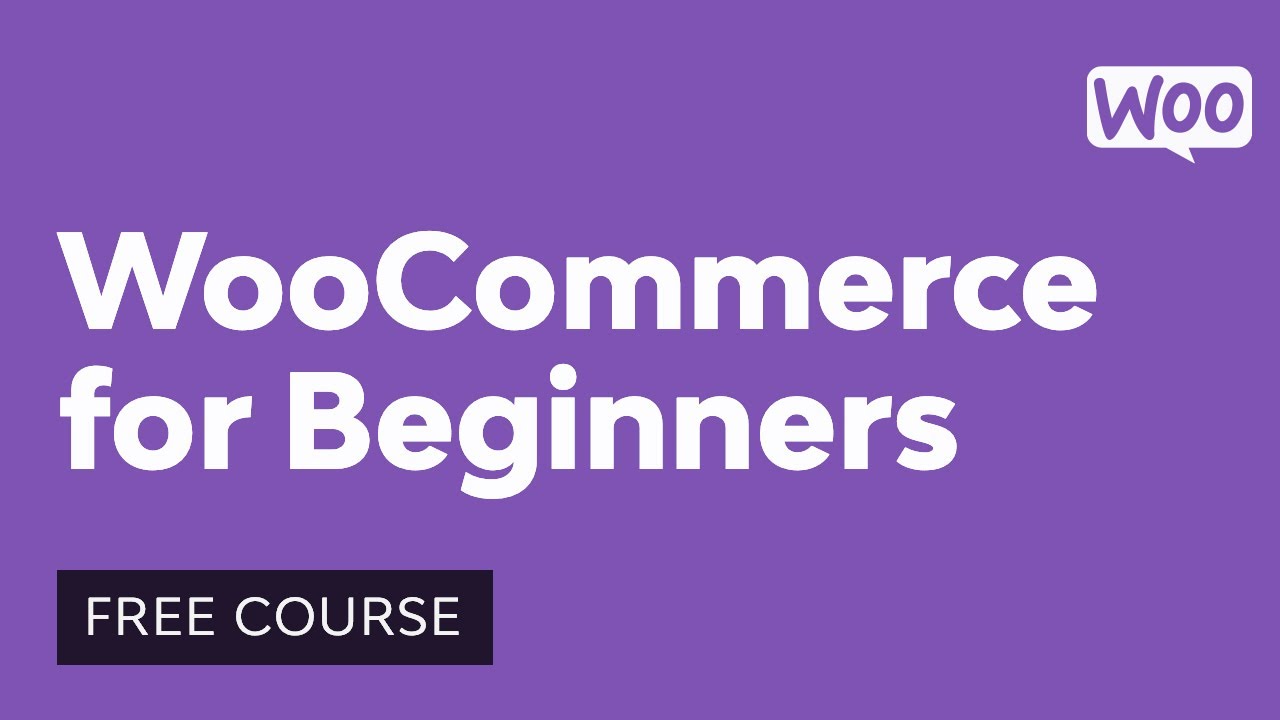 To learn more about WooCommerce plugins, check out some of our other posts here on Envato Tuts+. Or visit CodeCanyon to see the great WooCommerce plugins available for sale there.
In this post, we'll look at WordPress eCommerce plugins available on both Envato Elements and CodeCanyon.
Subscribe to Envato Elements
An Envato Elements subscription gives you an unlimited download subscription, meaning that you are free to download as many items as you like from millions of digital assets.
The subscription is covered by simple commercial licensing that gives you the rights to use the item in a broad variety of projects, including those of a commercial nature.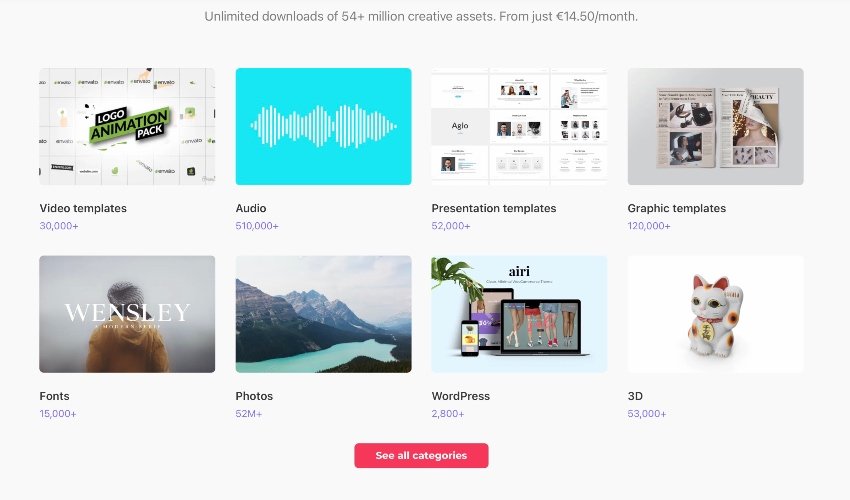 The licensing is future-proof, meaning even if you unsubscribe and can't download items from Envato Elements any more, any existing uses that you registered are still covered.
You can cancel or upgrade your Envato Elements subscription at any time.
Subscribe today and start creating!
WordPress eCommerce Plugins on Envato Elements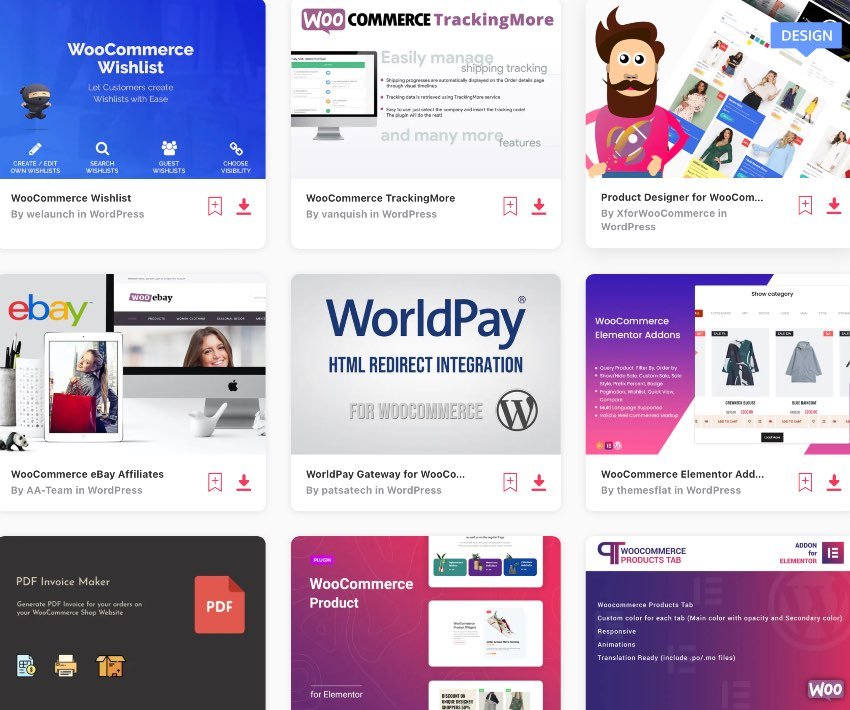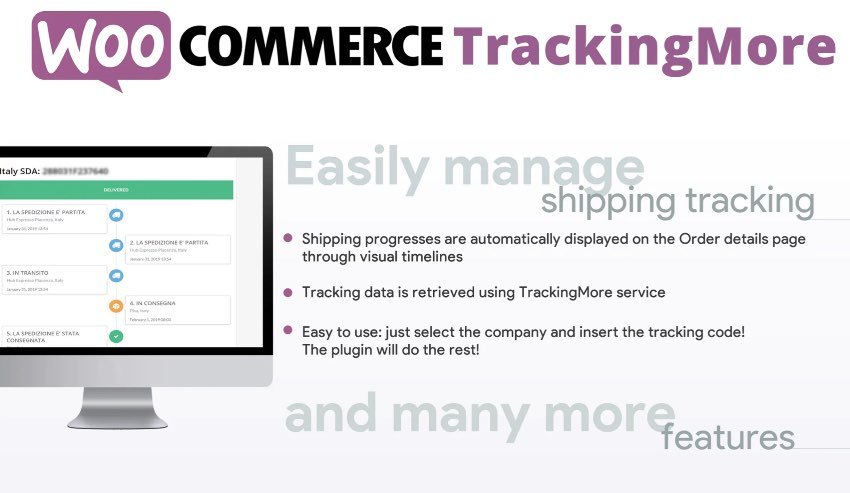 The idea behind the WooCommerce TrackingMore plugin is this: If your customers want to keep track of their items after they are shipped, the shipping progress can automatically be displayed on the order details page using visual timelines.
The tracking data is retrieved using TrackingMore API. The tracking info is also automatically embedded in email notifications. The email template can be localized with WPML.
Here are the steps to getting the plugin working on your website:
Download and install WooCommerce TrackingMore.

Insert the TrackingMore API.

Select the companies you're going to use to ship products to customers.

Enter the tracking information on the admin order details page.
The plugin will automatically show updated tracking status and timelines on the front-end order details page for each tracking code of an order.
A shortcode renders a form that places tracking information on any page on your website. Customers just need to add their order ID.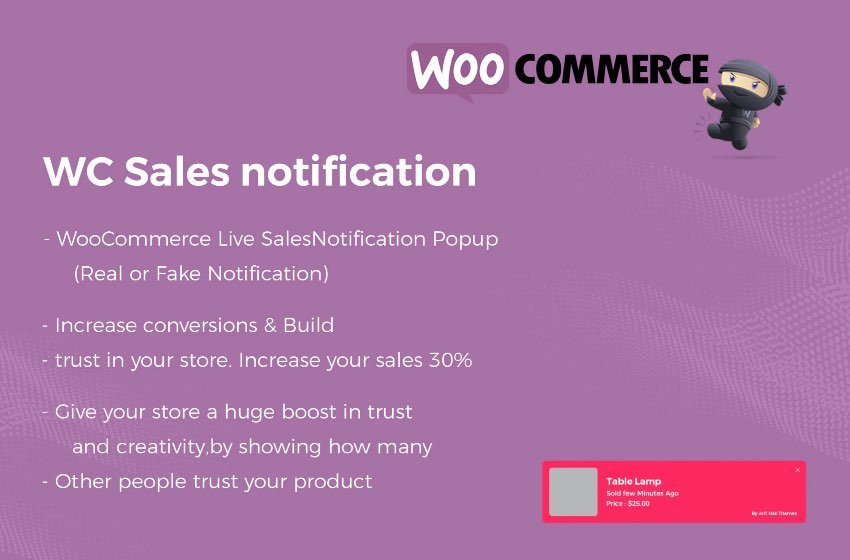 This plugin allows you to display a live sales notification popup anywhere on your website. The notification announces that a product was bought, the name of the buyer, the time of purchase, and even the city and country of the buyer.
These notifications build trust, showing that your business is legit and your products are selling, and encouraging other users to buy.
The plugin is capable of generating fake sales notifications as well, but we recommend that you don't use it to display false or misleading information to customers.

Your product page is one of the most important sections of your website. With this plugin, you can enhance your WooCommerce store product page by customizing, adding, and designing product tabs. You can add as many tabs as you want and display any type of content you want. The tabs can be vertical or horizontal.
It comes with ten beautiful premade tab templates, as well as nine tab components, like an editor, photo and video galleries, map, FAQ, custom links, tab icons, and more.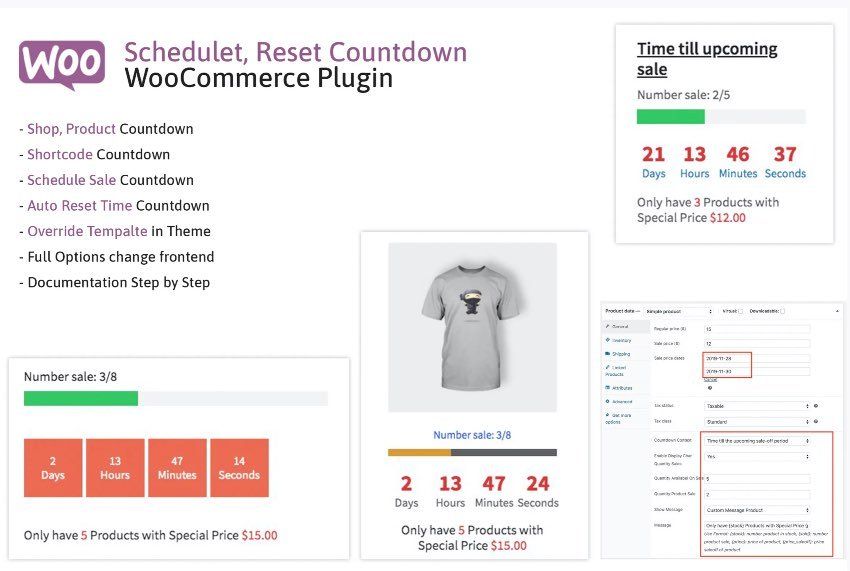 It's easy to promote your sales campaigns on your online WooCommerce store using WooCP. It displays a countdown box with the product on sale, the time left to purchase the product with a discount, and the time remaining until an upcoming sale. You can also place it anywhere on your online store using shortcodes.
Best WordPress eCommerce Plugins on CodeCanyon
Grab one of these WordPress eCommerce plugins and make it easier for customers to use your online store. These plugins are for sale for a one-time cost, with no subscription fees.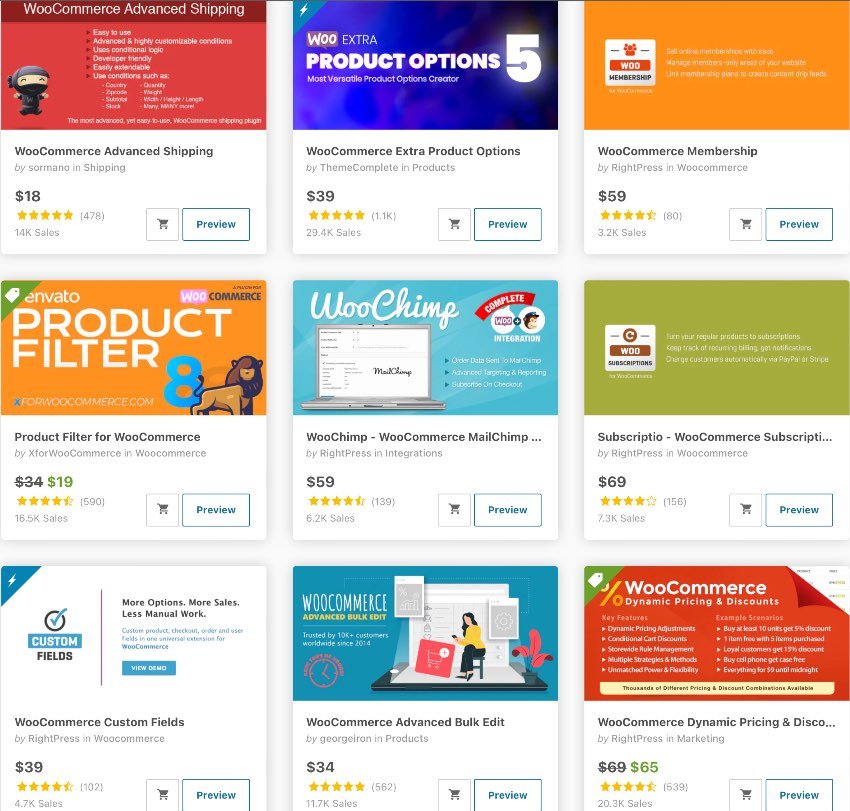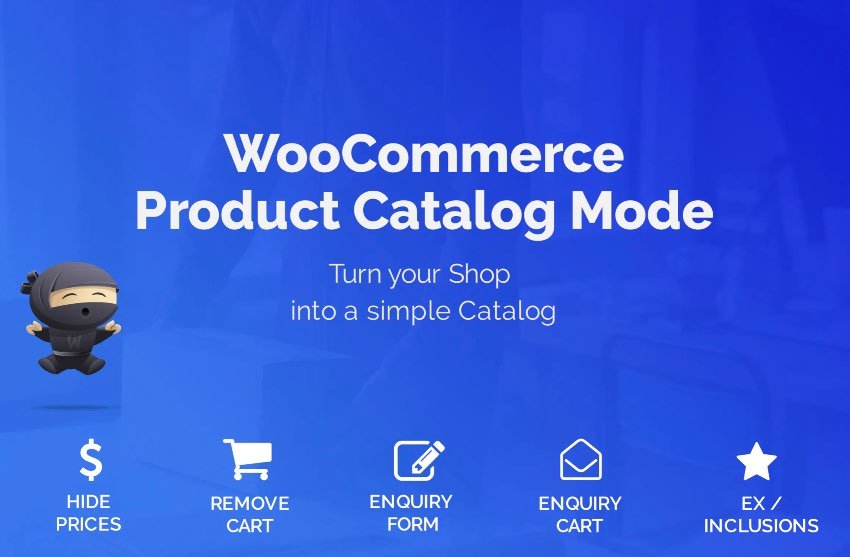 This plugin turns your online store into an online catalog. You can do this by enabling or disabling the catalog mode features. In the catalog, you can keep or remove the cart button, remove the price, and exclude products and product categories.
Users can click on the product they want, and they will be redirected to the product page or to a custom URL. You can include an enquiry form which opens up in a pop-up window. You can easily add a contact form by using a shortcode. You can also customize your catalog by creating your own custom CSS and custom JavaScript.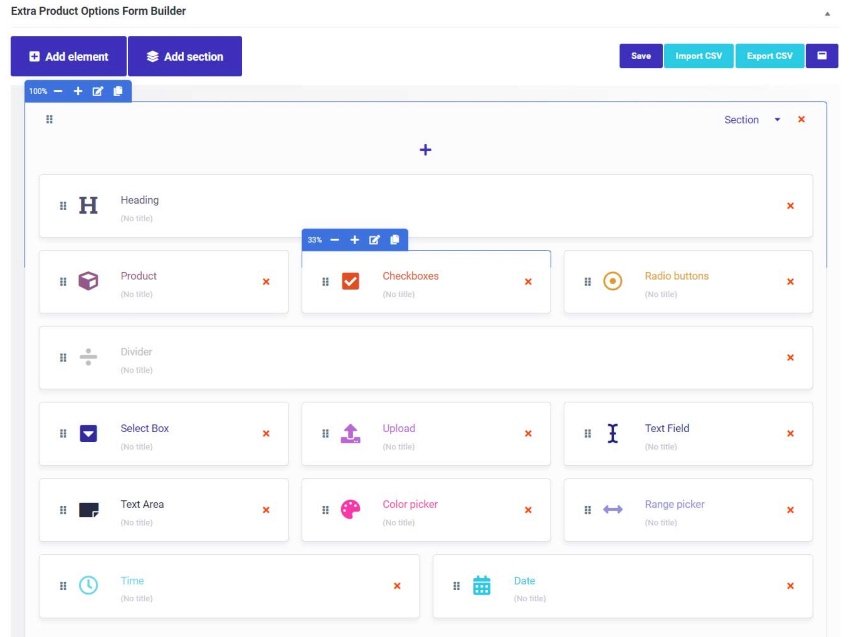 With WooCommerce Extra Product Options, you can give customers extra product options when selling products with WooCommerce. It's perfect for selling products that have options, and it also allows you to create extra price fields.
Features include:
supports checkboxes, radio buttons, color picker, and many other fields

compatible with many other WooCommerce plugins

make changes globally or per product

form builder and conditional logic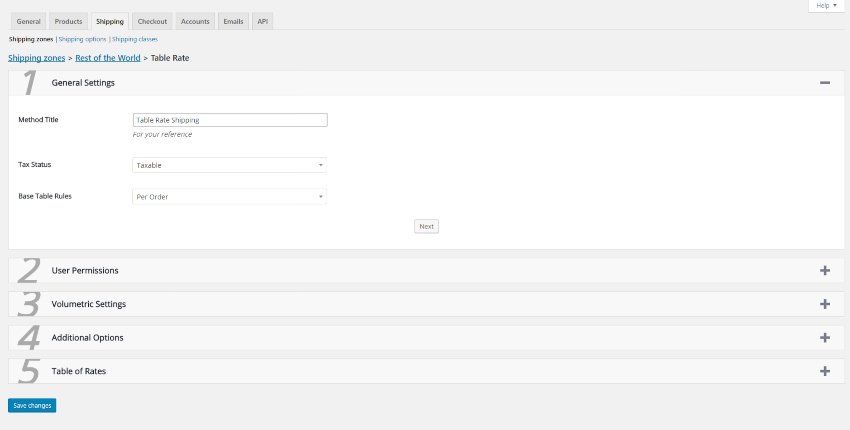 Table Rate Shipping for WooCommerce is the best way to offer customers shipping rates based on price, quantity, weight, and more. The plugin is WPML-compatible and allows you to add a new shipping method directly in your settings.
You can also:
create zones based on country, state, or postal code

add multiple rates based on various conditions

set up return shipping options

use volumetric shipping

and more!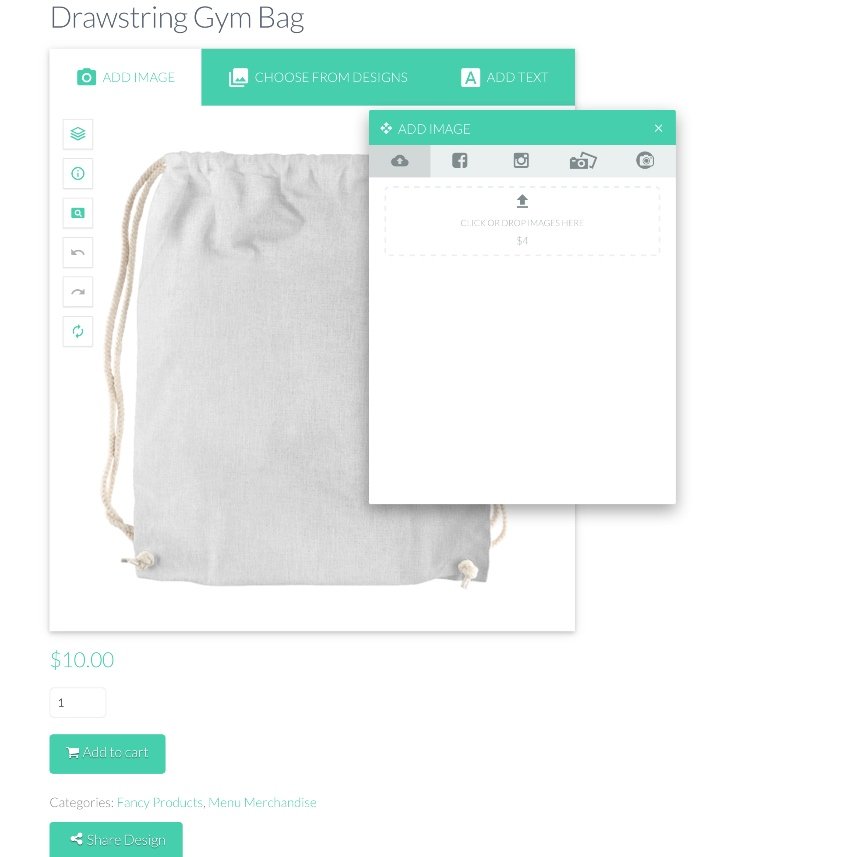 Fancy Product Designer is ideal for businesses offering custom design services because it allows customers the ability to create their own products. You can configure the pricing based on layers, layer types, and more.
Users can:
upload images from Facebook, Instagram, and more

choose colors set by the store owner

have multiple product views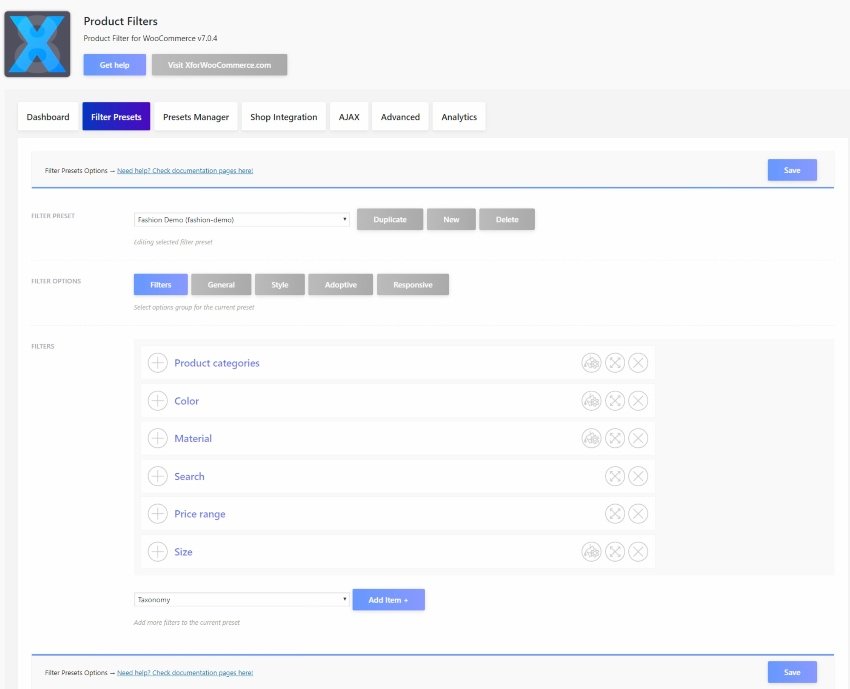 To make it easy for customers to search through your inventory, you need the WooCommerce Product Filter.
This "all-in-one filter for every shop" will do the following:
choose your filter layout

term customization

unlimited filters

widget filters

and more!
Its most outstanding feature is filter analytics, which shows what your customers are searching for. The plugin uses AJAX for a more responsive customer experience.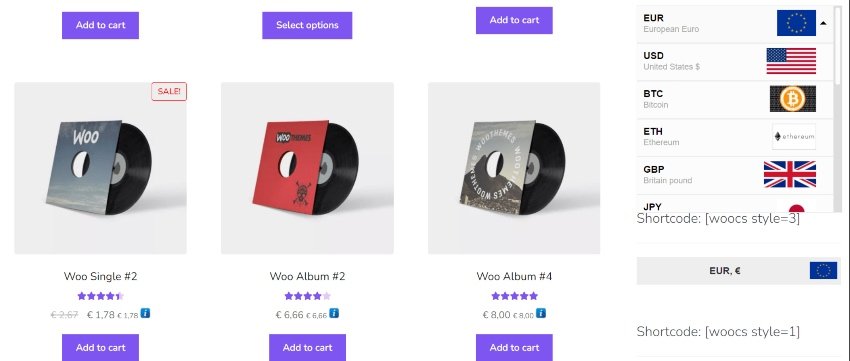 WooCommerce Currency Switcher switches between different currencies and converts the rates in real time. You can choose from several multicurrency styles, use available widgets or shortcodes, and convert rates with Yahoo, Google, and Appspot aggregators.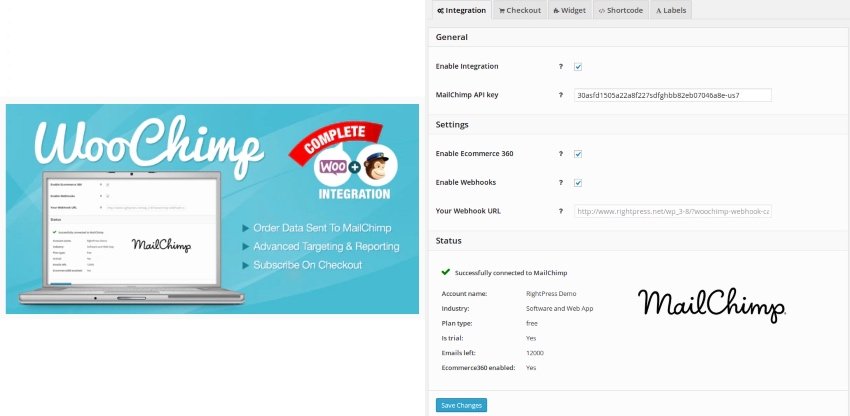 Connecting your WooCommerce store to the most powerful email marketing platform with WooChimp will give your store access to Mailchimp data. This way, you can send targeted marketing directly to your customers.
Some notable features include:
multiple groups supported for each signup options

advanced campaign targeting enabled

advanced autoresponders enabled

campaign-to-order tracking
The plugin is translation-ready.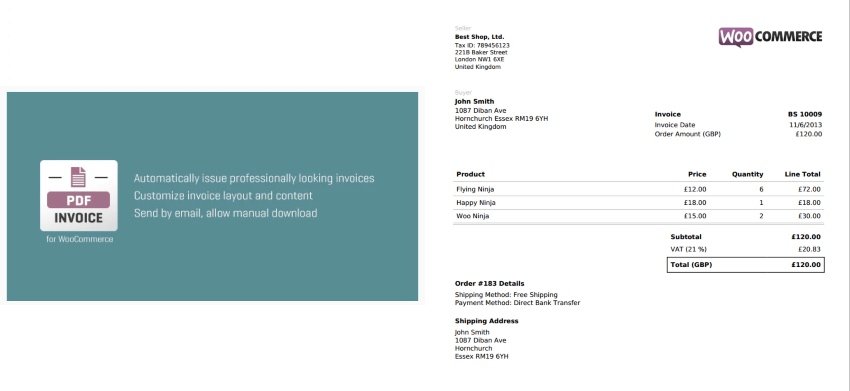 WooCommerce PDF Invoice automatically generates regular or pro forma invoices and sends them to customers as PDFs attached to standard WooCommerce emails. The plugin has an advanced built-in invoice numbering system that protects against duplicate invoice numbers and gaps in the numbering sequence. On the invoices, you can display or hide the product ID, SKU, category, and short description.

WooCommerce Membership helps you create a membership website or add membership functions to your existing website. You can sell online memberships by restricting access to certain posts and pages on your website, create unlimited membership plans, convert any WooCommerce product to a membership product, and integrate shortcodes. Check out the demo page if you want to see more features.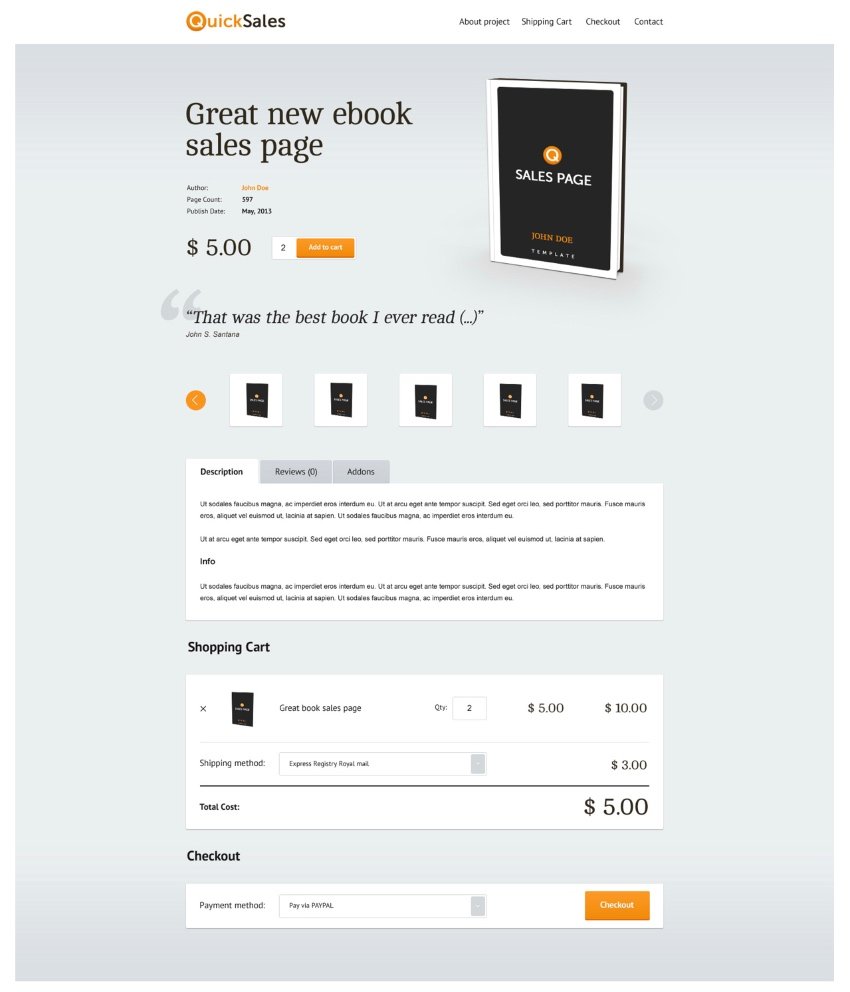 A quick checkout process translates into a satisfying customer experience, which in turn increases your sales. It's easier for customers to check out on the same page they added the item to the cart, instead of redirecting them to an external page. Thanks to this all-in-one cart, checkout, and payment plugin, this is possible. Check out the live preview.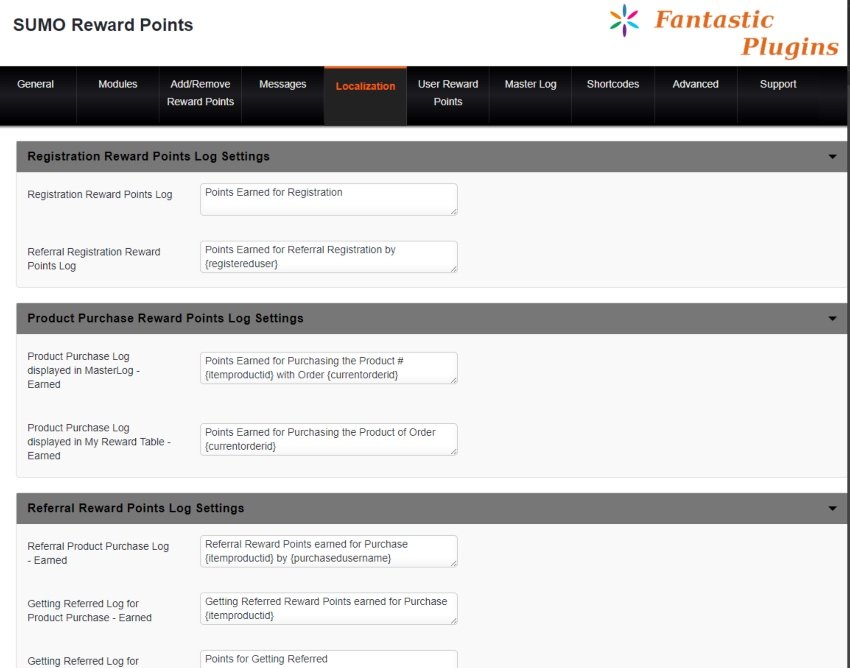 SUMO Reward Points is a complete points reward plugin that allows you to allocate reward points to your customers, members, reviewers, and more. It comes with features that make it easy to organize and manage the reward point system. You can create and add an expiry date to reward points, as well as setting reward points at the product, category, or global level.
Notable features include:
set reward points at product level, category level, and global level

set the point conversion rate

reward points for social media promotion

works with any WooCommerce-supported theme
Here is the live preview of this powerful rewards points plugin.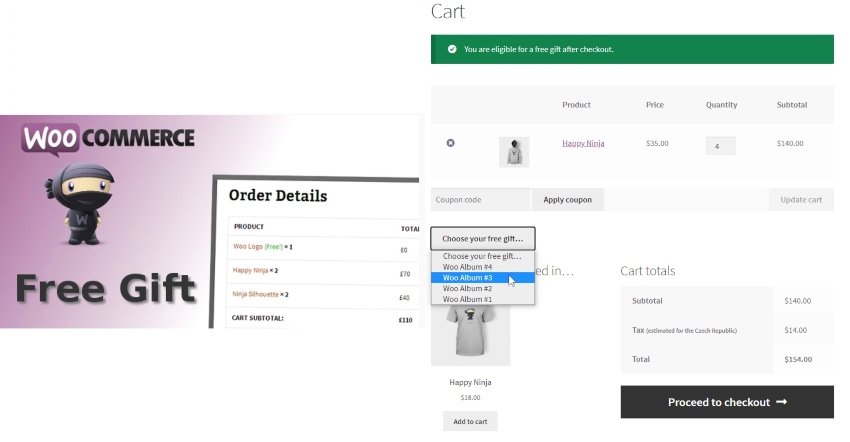 Gifts are a great incentive. Thanks to WooCommerce Free Gift, when customers spend a certain amount on your website, you can reward them with a free gift.
Features include:
allow users to select a gift

specify a single product as a gift

support for variable products

have two levels of gifts based on the amount spent
View the video preview of this eCommerce WordPress plugin below.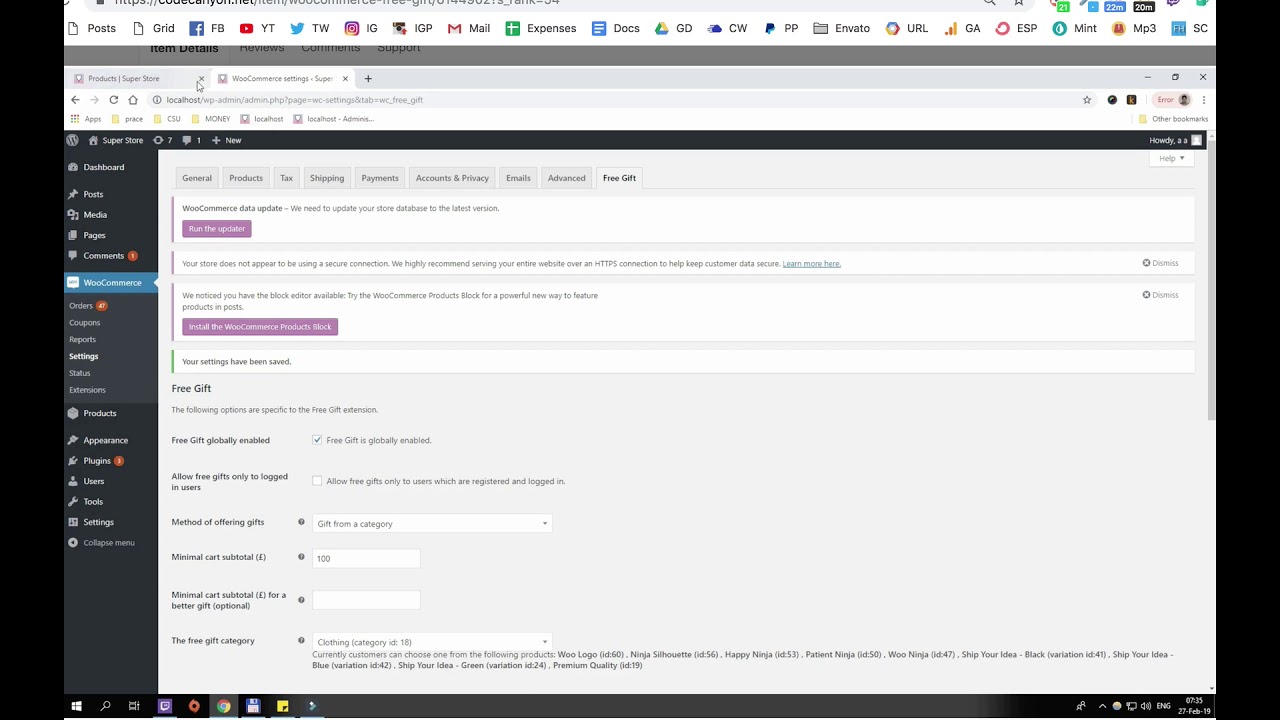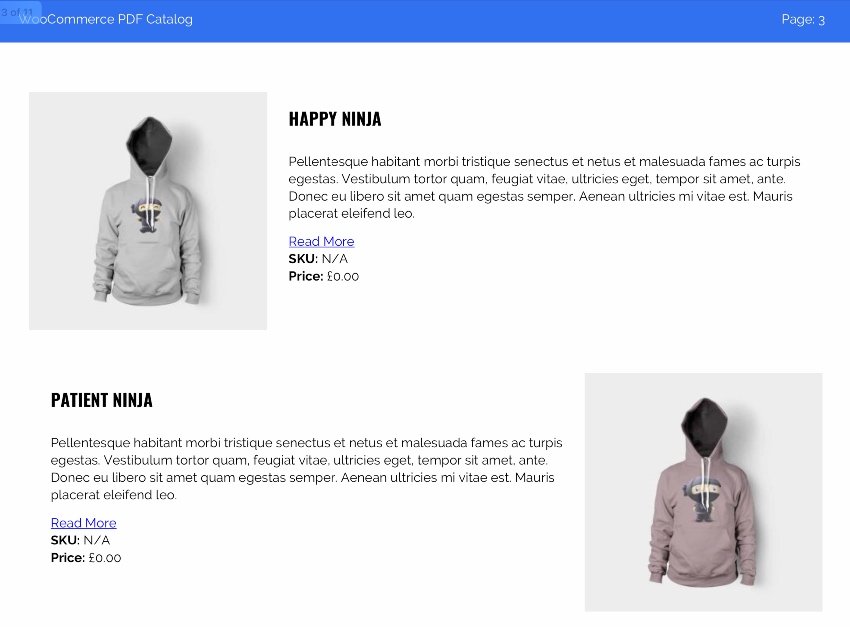 WooCommerce PDF Catalog turns your store into a PDF catalog for your offline customers.
The plugin features:
more than 30 possible layouts

five category layouts

six product layouts

full PDF catalog

shortcode support
Check out the demo.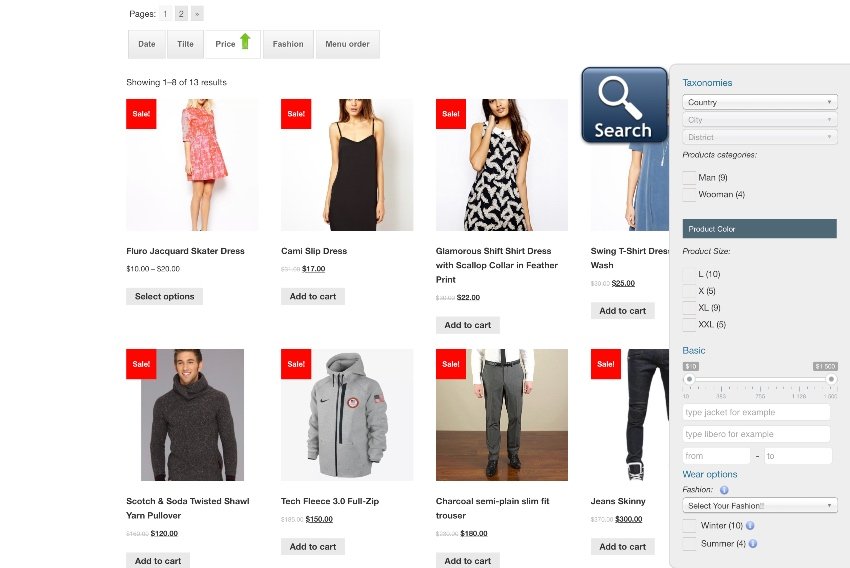 WordPress Meta Data and Taxonomies Filter gives your WooCommerce store a dynamic search function that allows customers to search by product attributes, categories, taxonomies, price, and any defined meta field. It also comes with:
AJAX WooCommerce product filter

AJAX filter for any post type

widgets and shortcodes

and more!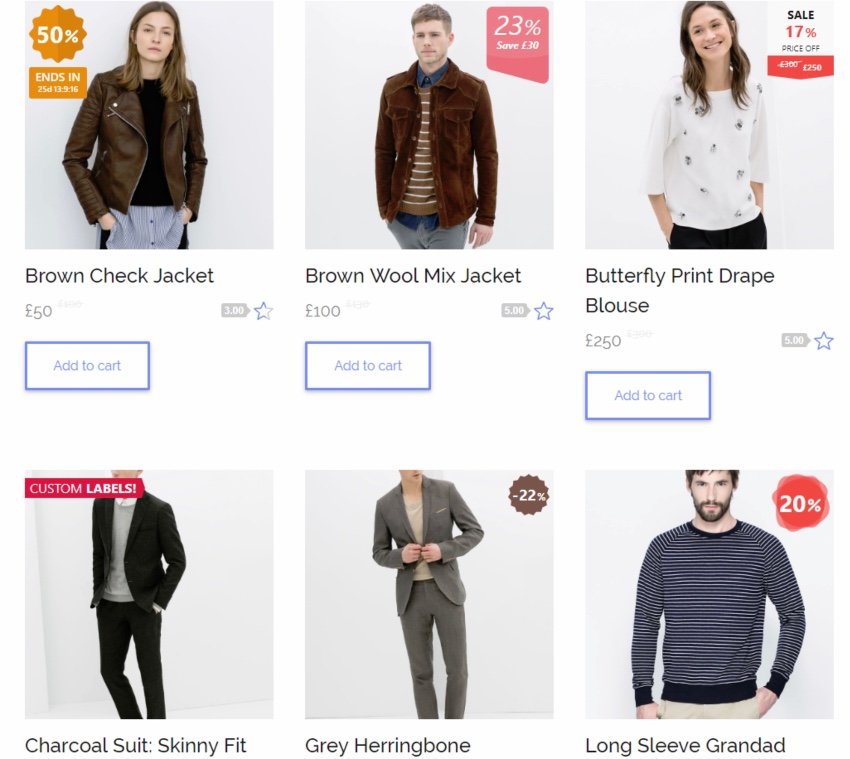 This plugin is what you need to customize default WooCommerce sales badges to reflect your website theme, collection, season, or holiday.
Features include:
30+ unique badge designs

show percent discounts and money saved

scheduled sale counters

seven-day refund
If you want to see more of what this plugin can do, check out the live preview.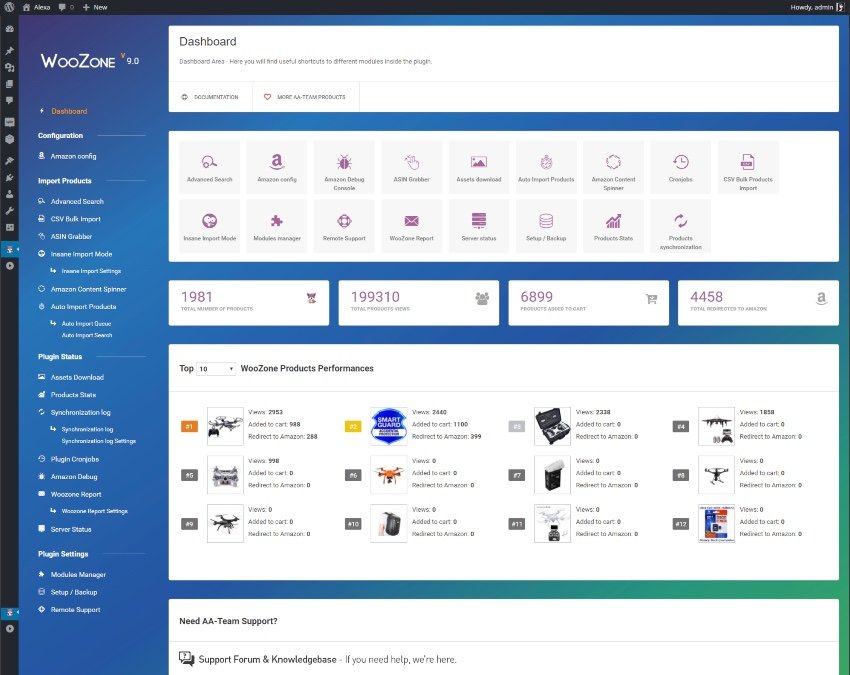 As far as affiliate plugins go, WooAffiliates gives the complete package. It combines all major affiliate programs—Amazon, eBay, Aliexpress, and Envato Affiliates—into one major WordPress affiliates plugin.
With this plugin, you can mass import products from all affiliate programs simultaneously. That way, you can earn commissions from Amazon, eBay, Aliexpress, and Envato Market simultaneously.
choose whether to show or hide the Amazon Buy URL in the link

optional display of gallery images in the product description area

optional display of short product description or excerpt

import products with variations

geolocation—detects the user's IP and sends them to the appropriate affiliate website
Elevate Your Online Store Now!
There are hundreds of WooCommerce plugins on Envato Market. The WooCommerce plugins we have covered in this post are affordable, and they save you tons of valuable time so you can focus on running your business and making it easy for customers to use your online store.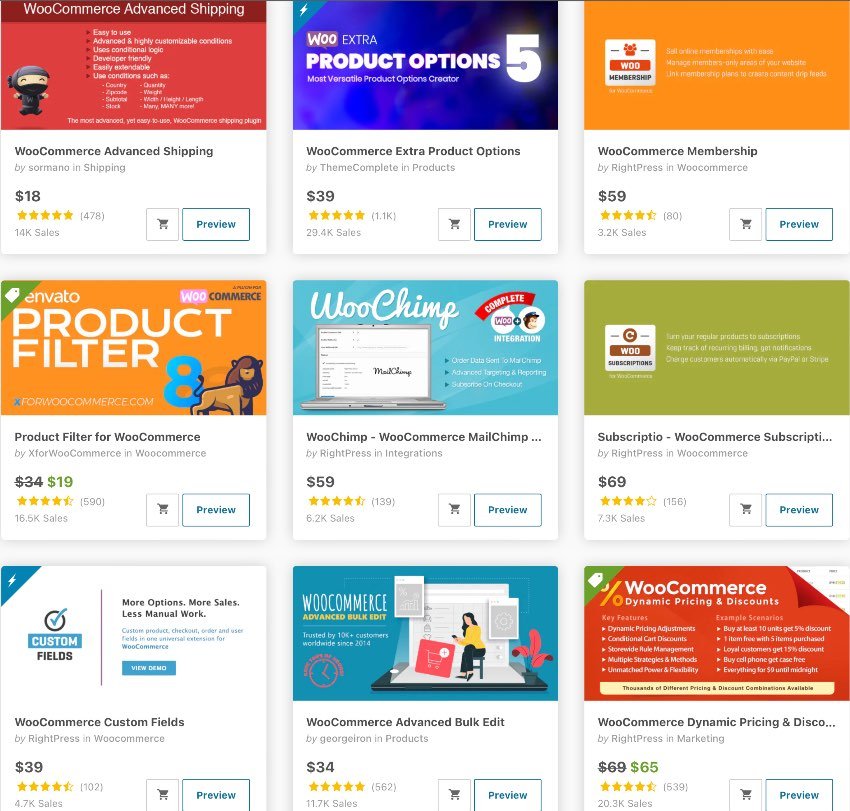 If you're interested in what else you can do with WooCommerce, you might be interested in Envato Tuts+ courses like Go Further With WooCommerce Themes or Developing a WooCommerce Theme, as well as many other WooCommerce How-To Tutorials, Courses, and eBooks.
The posts we have selected below from Envato Tuts+ will help you identify WordPress eCommerce plugins that will change the experience of customers on your online store.