Do you want to add a forum to your WooCommerce website? Forums can create a high level of engagement for users of your site. 
Example of forums include: 
question and answer platforms

discussion boards

peer to peer support, especially for software 
To add a forum to your website you will need a forum plugin. The forum functionality offers forms and widgets for creating and managing forums.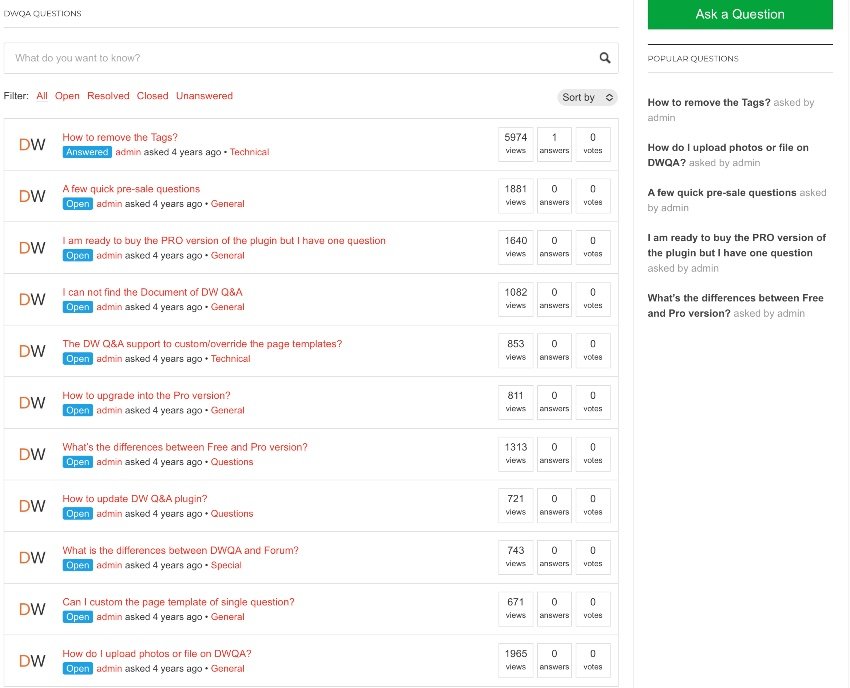 In this post we'll look at WordPress forum plugins on CodeCanyon. 
Why Use WordPress Forum Plugins?
There are a number of reasons to want to install a forum plugin on your WooCommerce site. These might include:
SEO benefits: user generated content is looked upon favorably by search engine because it shows that your website attracts a lot of activity. 

User research: You can learn a lot about your users and their needs from the content they post on forums. In turn you can create products and content that meet their needs. 

Email list building: Forums are the best way to build your email list so you can communicate or market directly to your users. 

Product launches: Forums are the best testing ground for your new products and services.

User feedback: Forums are a place you can go to listen to honest opinion users have regarding your products and services. 
What To Consider When Choosing A Forum Plugin
Cost
Can you get all the features you want without breaking the budget? 
Aesthetic
On top of providing great user experience, the forum should enhance the look of the front-end of your website. Consider the layout styles. 
Impact on Page Speed
Forum plugins attract a lot of traffic. This may in turn affect your page loading speed. Think lightweight plugins.
Reviews
The best way to learn about which forum plugin has a great track record is listening to those who have used it. 
Mobile Responsiveness
Mobile devices are the most common way of accessing websites and that is how most of your users will access your forum. 
Integrations
Look for a forum plugin that integrates with your website and third party plugins. 
Analytics
A plugin that comes with analytics gives you insights into activity on your forum. 
Community
Is there a forum for the forum plugin you are thinking of choosing? This is where you could learn tricks of the trade, find information on how to solve problems that arise when working with the plugin.  
Customer Support
Support should be readily available should you need more help. This is non-negotiable. 
Best Forum Plugins For WooCommerce
Here are the five best premium forum plugin on CodeCanyon. Later on I'll show you four free forum plugins that you can find on the WordPress website.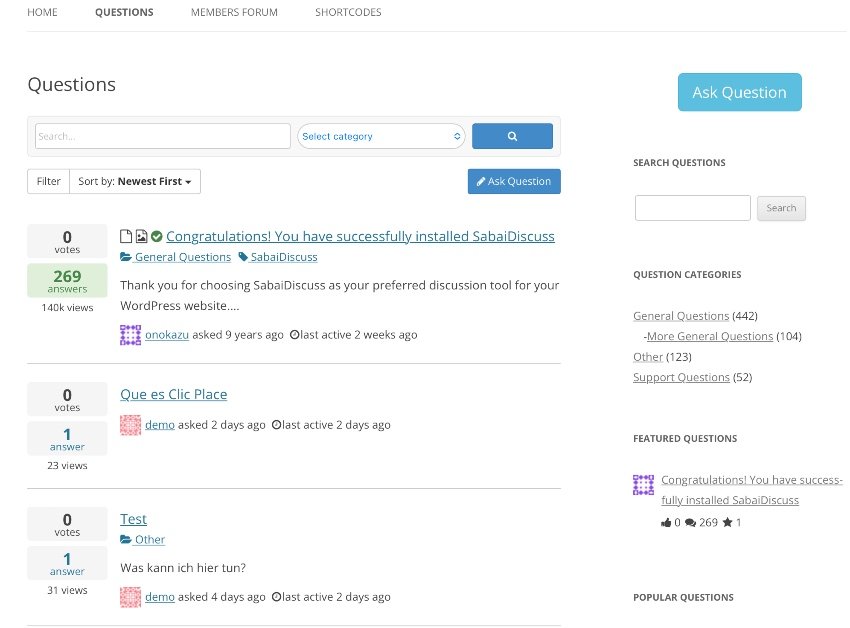 Sabai Discuss is the perfect plugin if you want to create a vibrant forum where your members can engage with each other through questions and answers in the same model as Stack Overflow. 
This plugin can be used to: 
build a question and answer community

add a forum functionality to your website

create a knowledge base 

build a helpdesk portal
The plugin comes with features that allow you to design the look of your forum using a visual editor. There are templates, widgets, shortcodes, and numerous fields you can use to create forms. You can allow members to upload text files, images and videos. You can also include CAPTCHAs to prevent spamming. 
The plugin is responsive and works smoothly on desktops, tablets, and mobile devices. Users can register, create profiles, as well as post questions and answers on the front end. They can post comments to both questions and answers. In addition, they can use keywords and categories to search questions and answers. They are also able to vote on the questions and answers. 
This WordPress forum plugin works with any theme. It is fully translatable and supports RTL languages. It also integrates with the MyCreds points system.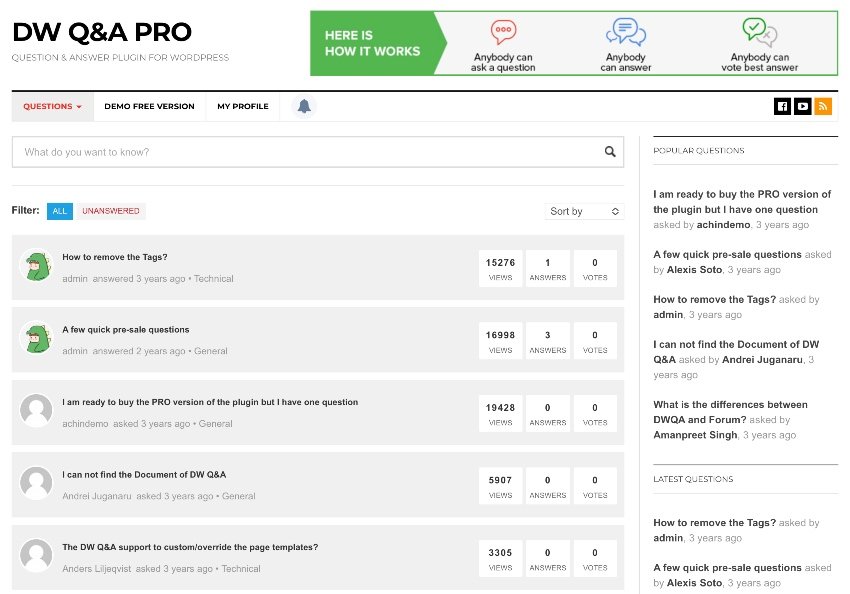 This is another great forum plugin for WordPress that uses the classic question and answer format. It includes three beautifully designed template styles (default, flat, and helpdesk), eight WordPress widgets, and seven email notification templates. 
As for question management, you can display all your questions in one page and include filters, sort, pagination, or search to make it easy for members to find answers.
Users can submit, edit, and delete questions from the front end. You can ask users to vote for questions and answers by other people. The answer with the most votes can be set as the best answer. You can also allow users to post private questions. 
The spam control system is top notch. For one, it integrates the Akismet anti-spam. Secondly, it supports Google CAPTCHA and fun CAPTCHA which you can show on question forms, answer forms, comment forms, or all of them. 
The theme integrates with BuddyPress. MyCred, and the Ultimate Member extension. It also supports RTL languages and social sharing.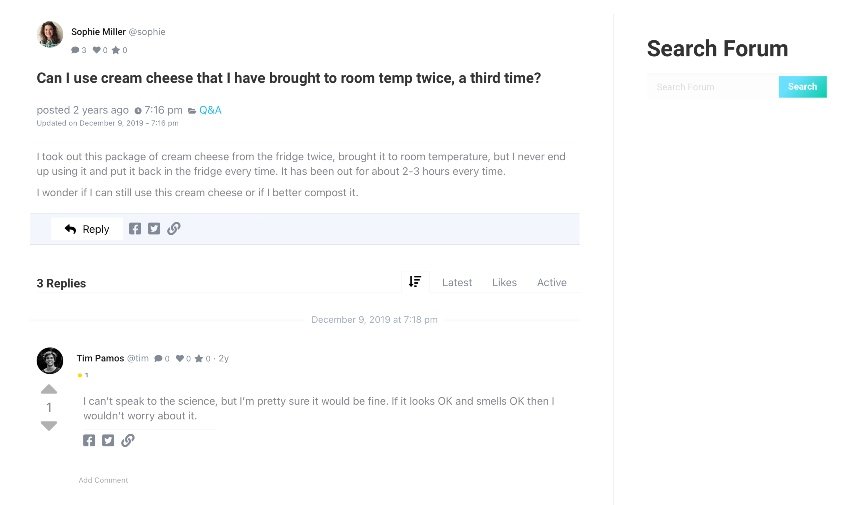 Forym is a powerful, responsive WordPress forum plugin that allows you to add a clean and user-friendly discussion forum to your website. The plugin comes with powerful features like frontend editor with which you can customize post templates that come in dark and light theme.
In addition, it has a text editor that makes it easy for users to select topic categories, write and post questions, and upload files. There is also a reply templates for users to respond to questions. It has bad word filter for replacing forbidden words with asterisks. 
The plugin has robust control systems in place for moderators to manage the forum, block users, and more. It is search engine optimized and topics are designed to show up as questions and answers.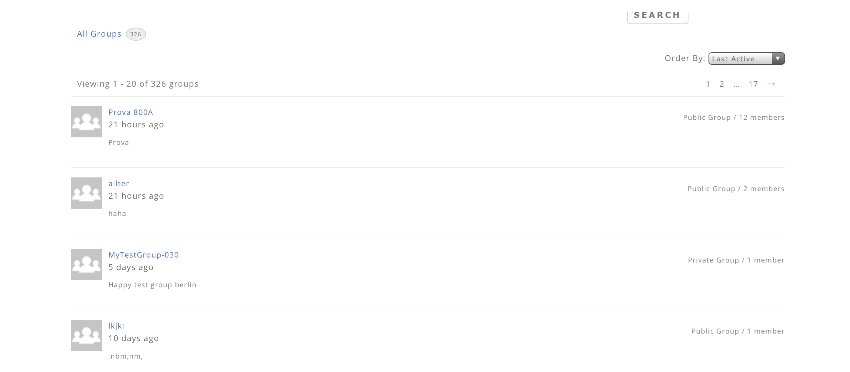 Chats are some of the most vibrant online forums and this plugin uses BuddyPress for group chat. The plugin works on any user-based WordPress blog, directory, and more. The plugin is multisite enabled.
Notable features include:
image, file, and video sharing

private auto-chat invitation popup

online/offline indication

member search option

auto-scheduled chat history cleanup feature to free up hosting space
Free Forum Plugins
While they don't have the extensive features and support that the premium plugins above do, these free WordPress forum plugins can be great if you're just getting started or are on a budget.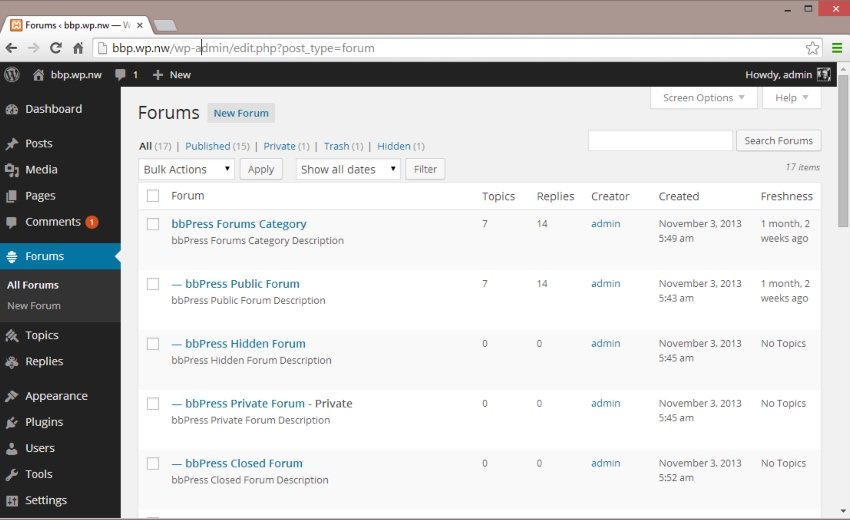 bbPress is a free plugin that add a forum to your WordPress website and it uses native features in WordPress. The forum has the feel of social network where users can send private messages, join groups, and create public profiles.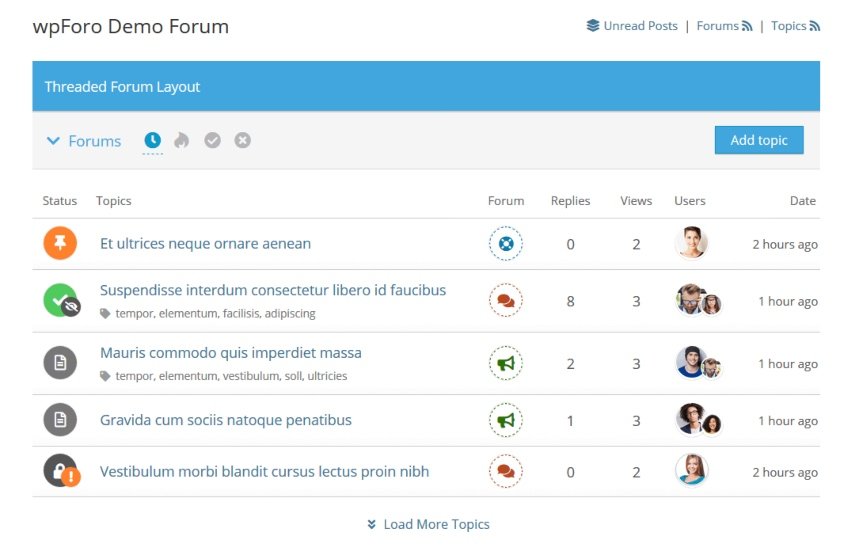 The wpForo plugin allows you to integrate a fully-fledged forum into your website for free. It comes with a variety of layouts, with built-in SEO and a caching system.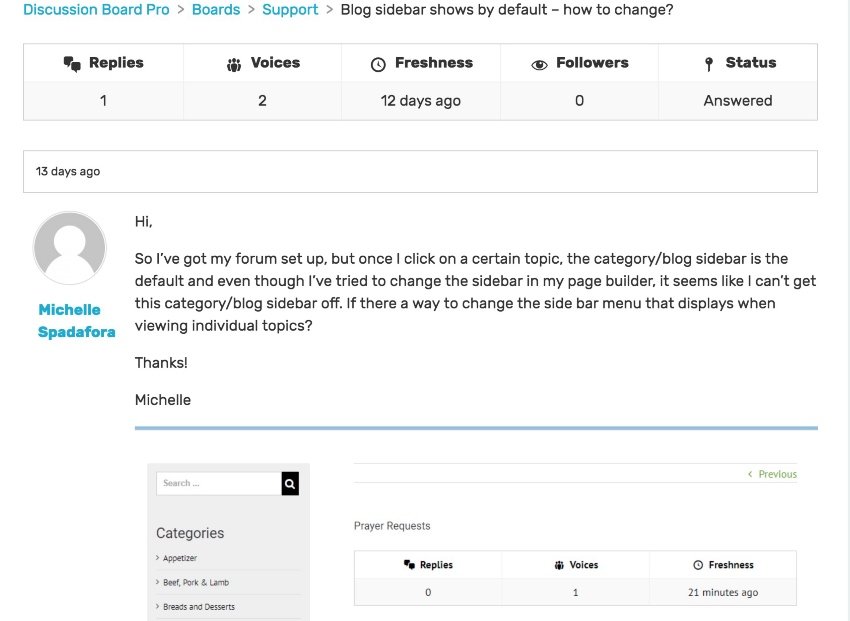 Discussion Board is an easy way to add a forum to your WordPress site. It has a one-click installation and stacks of essential features that make it the one of the leading free WordPress forum plugins. In brief:
Users can register and log in via a front-end form.

Users post new forum topics via a simple form.

Each forum topic is displayed on its own page where other users can reply.
Discussion Board should work with pretty much any WordPress theme.
With this responsive, lightweight plugin you can add a feature-rich forum to your website. This multilingual plugin comes with a powerful editor, customizable responsive theme and widgets. You can manage user profiles and member lists. Users can upload texts and images. It has strong moderation permissions measures like approval, banning, and reporting.  The plugin is multisite compatible and you can integrate this plugin with myCred. 
Learn More About WordPress Forum Plugins
Hosting for Your Forum
Forums have very high traffic and activity. It is important that your host is equipped to handle this. should be able to handle all this 
In these posts you will find some of the best host recommendation and best advice on how to choose a good host for your forum or website.
More Forum Plugins
On Envato Tuts+ you will find many more forum-related themes and plugins. Check them out below!