Want to give your viewers an incentive to subscribe to your Twitch channel? Offer them your own custom Twitch emotes. Don't know how to make Twitch emotes?  
Well, that's what this article is all about. Here, you'll not only learn how to make a Twitch emote but also discover the best custom Twitch emotes from Placeit.
How to Make Twitch Emotes
Making Twitch emotes has never been easier. Follow these five simple steps using the Twitch emote creator from Placeit, and you'll have your own emote in no time at all.
1. Select Your Twitch Emote Template

Take a look at the available Twitch emoticons and select the one you like the most.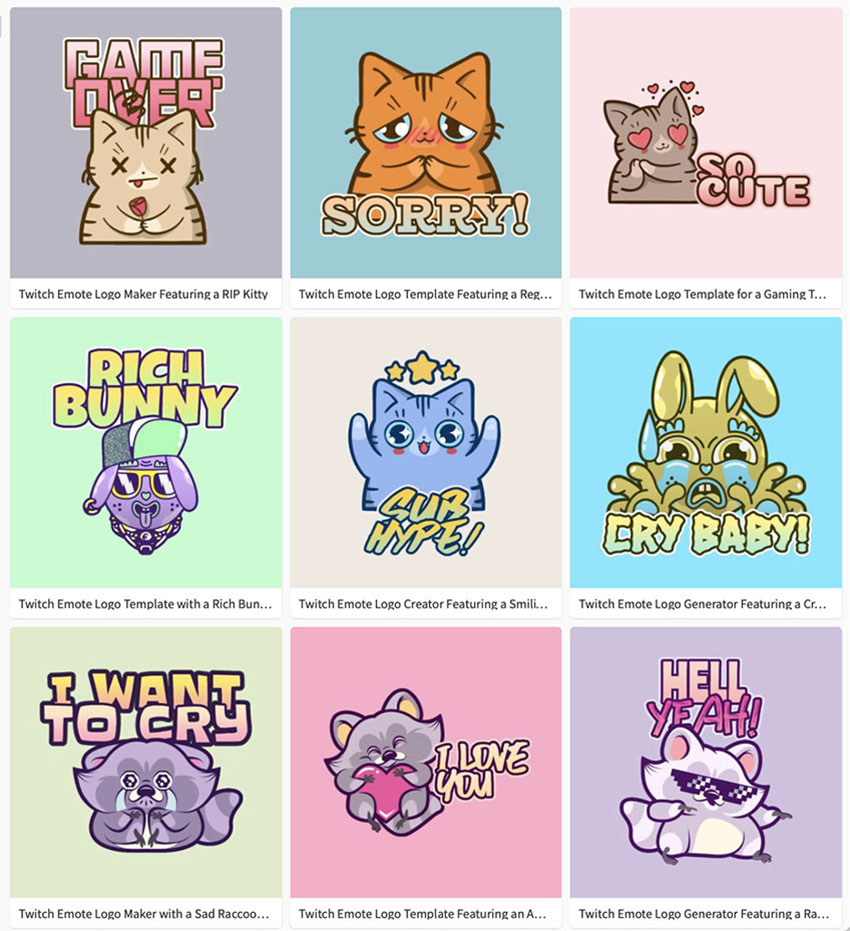 2. Select Your Graphics and Colour Scheme

Start with the controls on the right and select a graphic you like.
If you have a specific graphic in mind, you can also search for it by typing a search term in the search bar. 
Move to the controls above the graphics and select your colour scheme, working from the top of the panel to the bottom. 
3. Customise Your Text
Move to the controls on the left and add any text you want to accompany your emote. 
You can change the font style and colour if you like.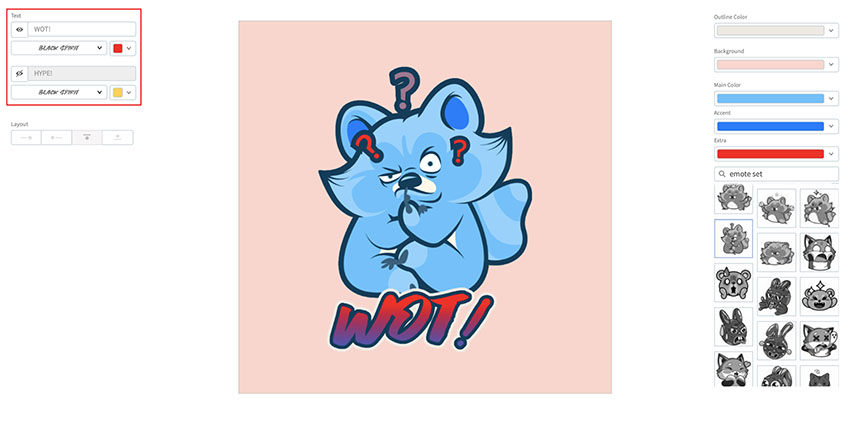 4. Experiment With the Layout

You can also use the Layout button to try out different layouts. 
5. Download Your Twitch Emote

When you are happy with your design, hit the Download button. This will take you to the download page, where you have two options for purchasing your Twitch emote.
You can either pay a single fee for your design or sign up for a monthly or yearly subscription that offers you unlimited downloads of all Placeit's designs, mockups, logos, videos, and gaming templates.
And that's how to make emotes for Twitch in a few minutes. Now let's look at the best Twitch emotes available at Placeit. 
20+ Best Twitch Emotes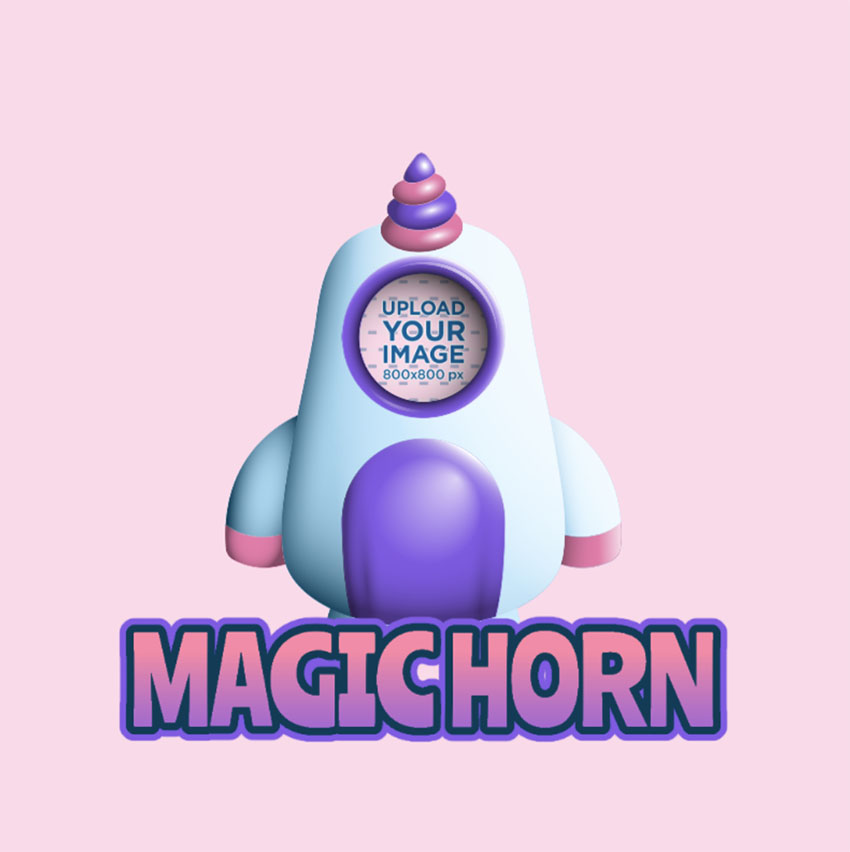 Let's kick things off with a series of Twitch emotes that are all inspired by Fall Guys. What's so great about this collection is that you can add your own face to them. These bizarrely cute Twitch emotes, like this magic horn, are a great way to personalise your custom Twitch emotes by selecting an emote that embodies a quality that represents you.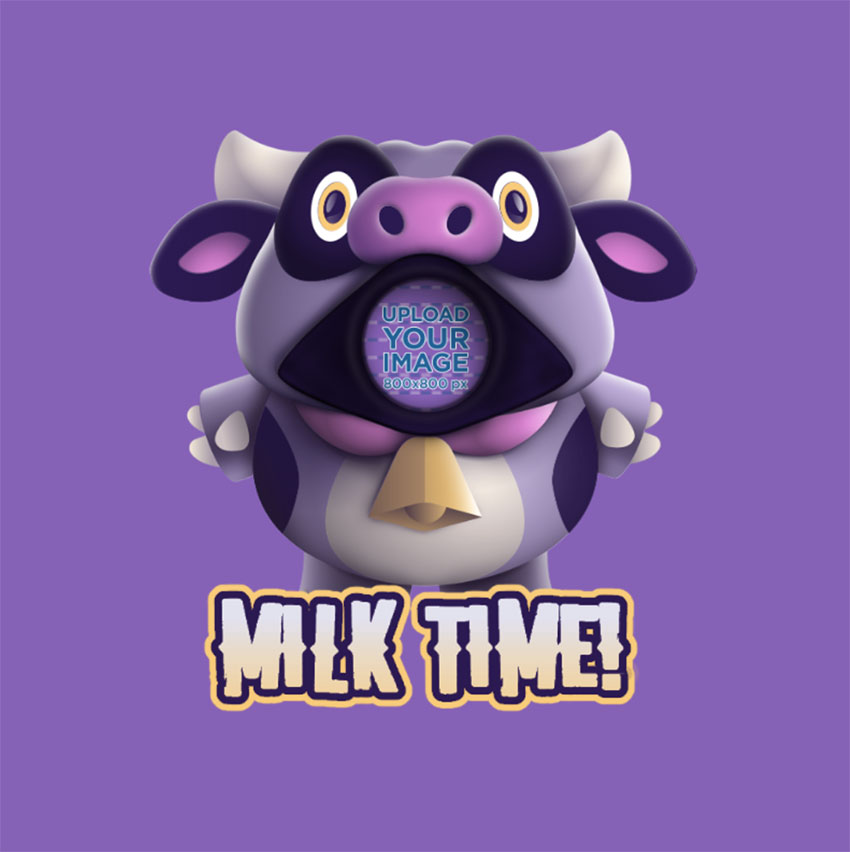 What image would complement this Twitch emote template? Big grinning teeth, a lolling tongue, the back of the mouth with a view of the tonsils? Whatever you choose, make sure you complement the mood with the right colours and text.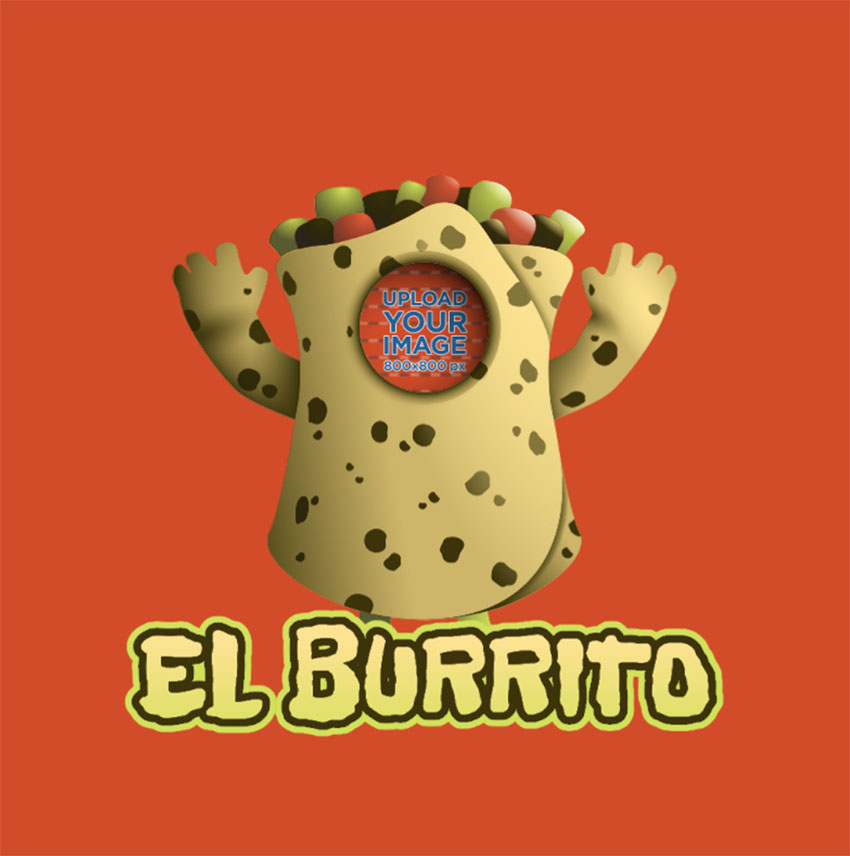 How awesome is this burrito emote! Why not add a funny face to make it even more hilarious? Then you can change the text and characters as you like.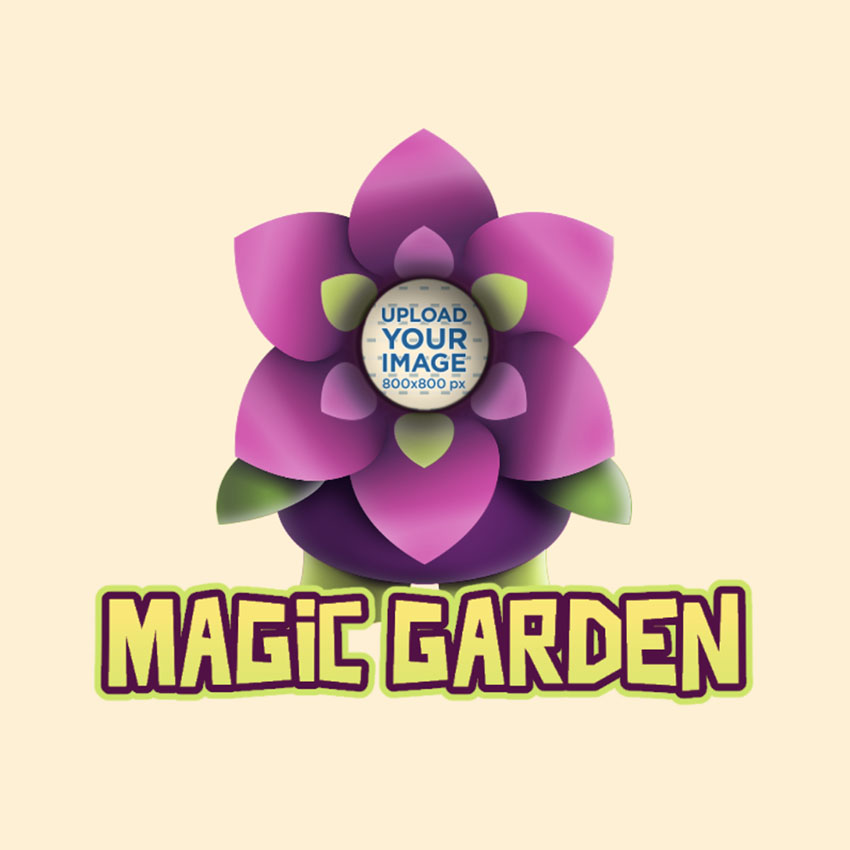 Get in touch with your floral side with this Twitch emote template. Just upload an image of your face or any face you choose, select a colour palette that pleases you, and your emote is ready for download.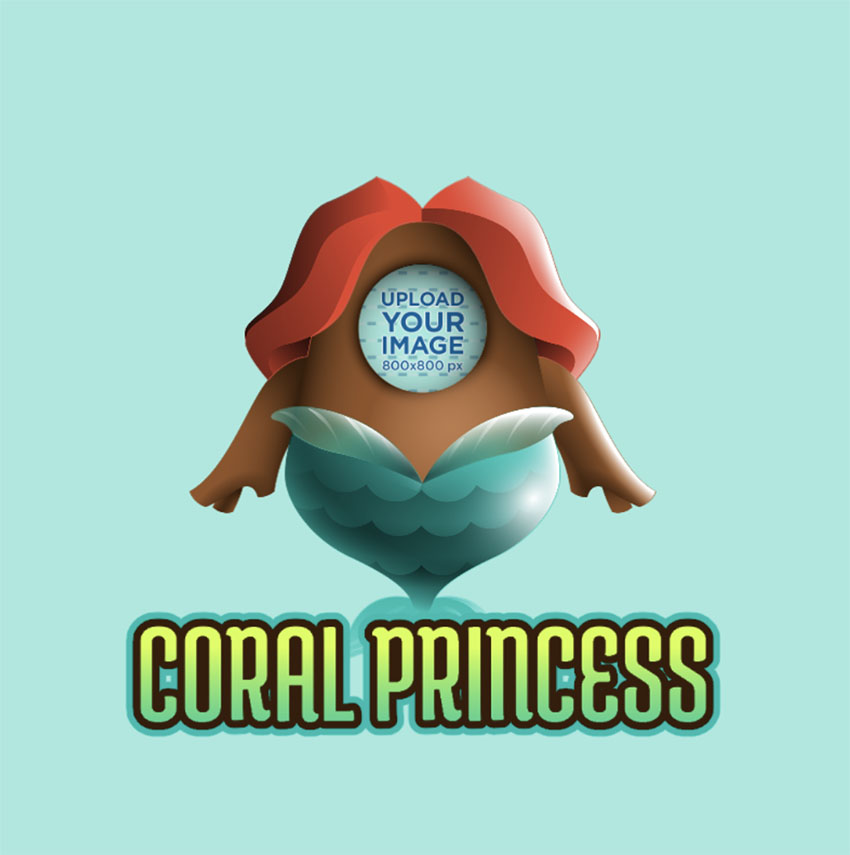 Are mermaids your thing? Then you'll love this awesome cartoon Twitch emote of a mermaid. You can change the text and all the colours, and then add an image of your choosing to create your very own Twitch emoji.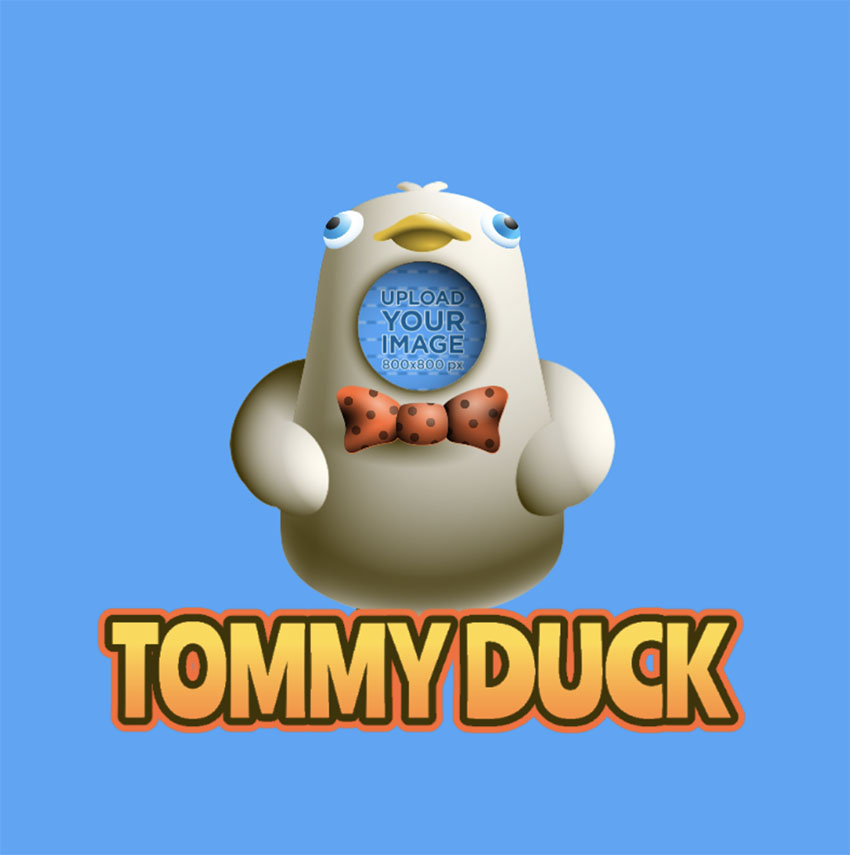 Tommy Duck is here to help you create an eye-catching character. All you need to do is add an image of your choice, change the text and colours using the Twitch emote maker, and your job is done.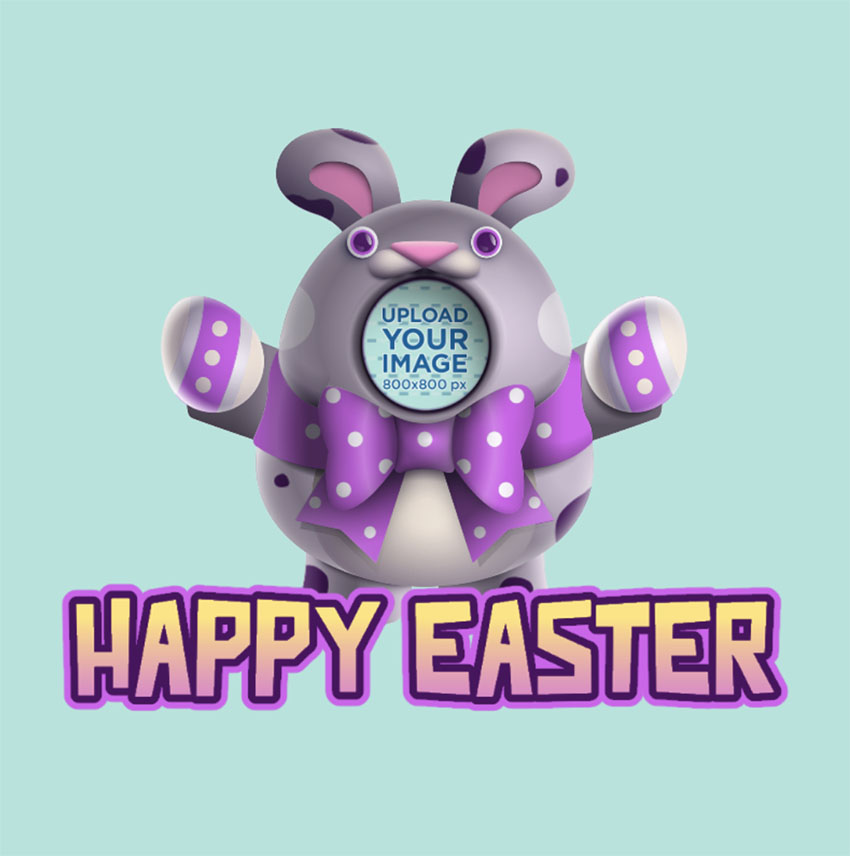 Will you make the easter bunny smile or frown, or will you push the deranged factor up a notch? Whichever direction you want to take this character, the Twitch emote creator makes it as easy as 1-2-3 to complete your customisation.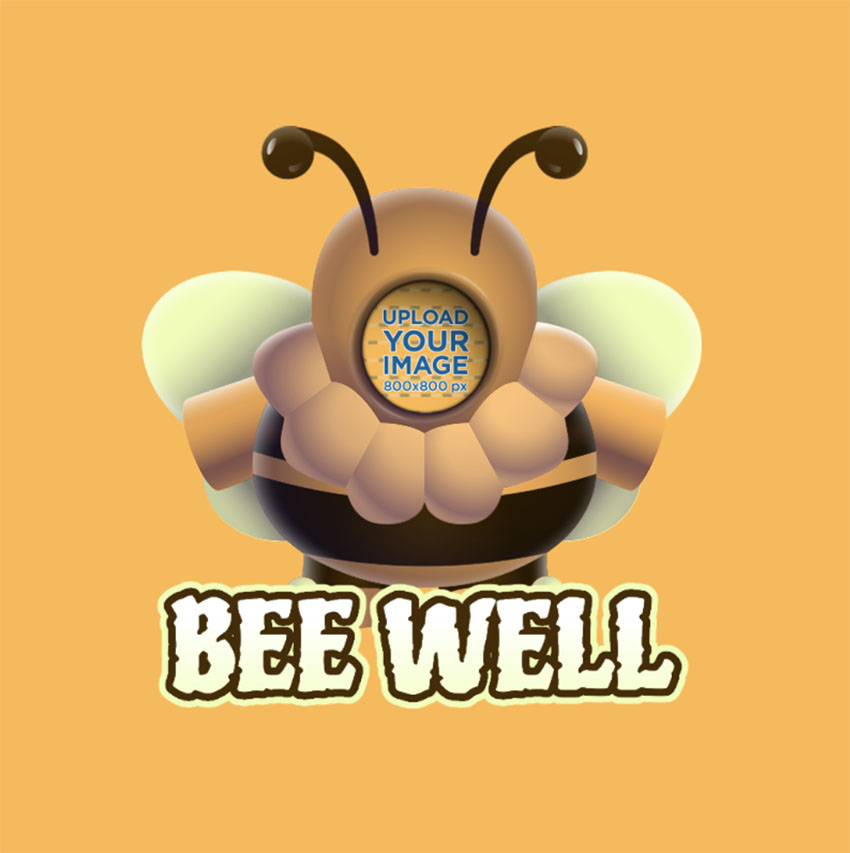 Bee well, bee good, bee bad, bee nice, bee naughty… you get the drift. You can give this Twitch emote template any personality you want when you upload your own image, so bee smart.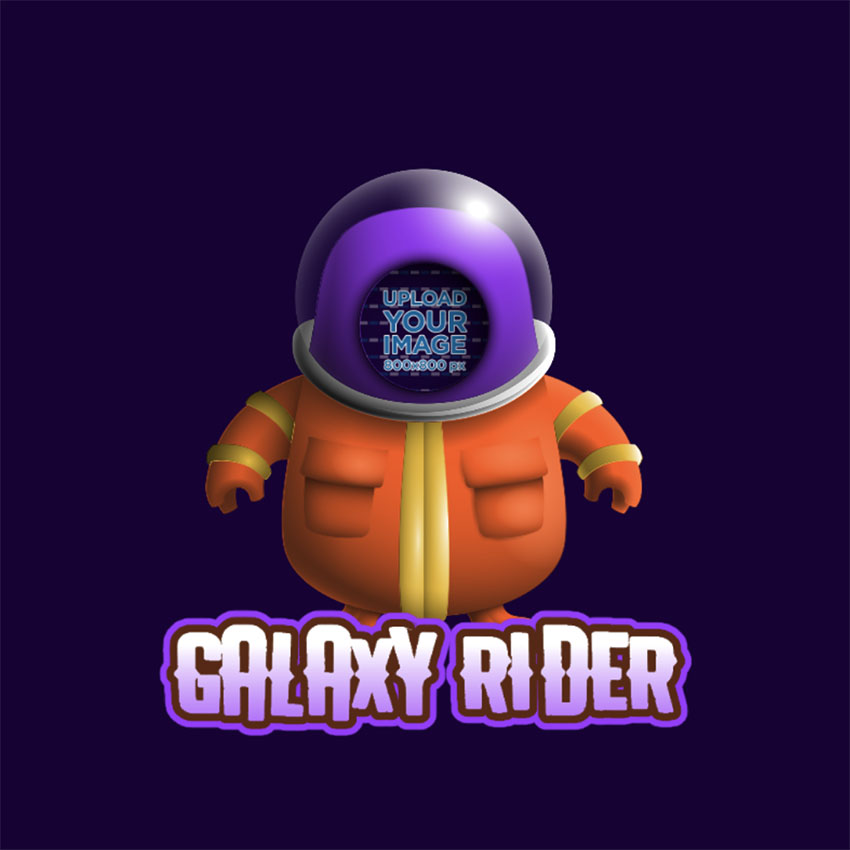 Is space your final frontier? Then add your image to Galaxy Rider here and take off for worlds unknown. Don't forget to leave a note!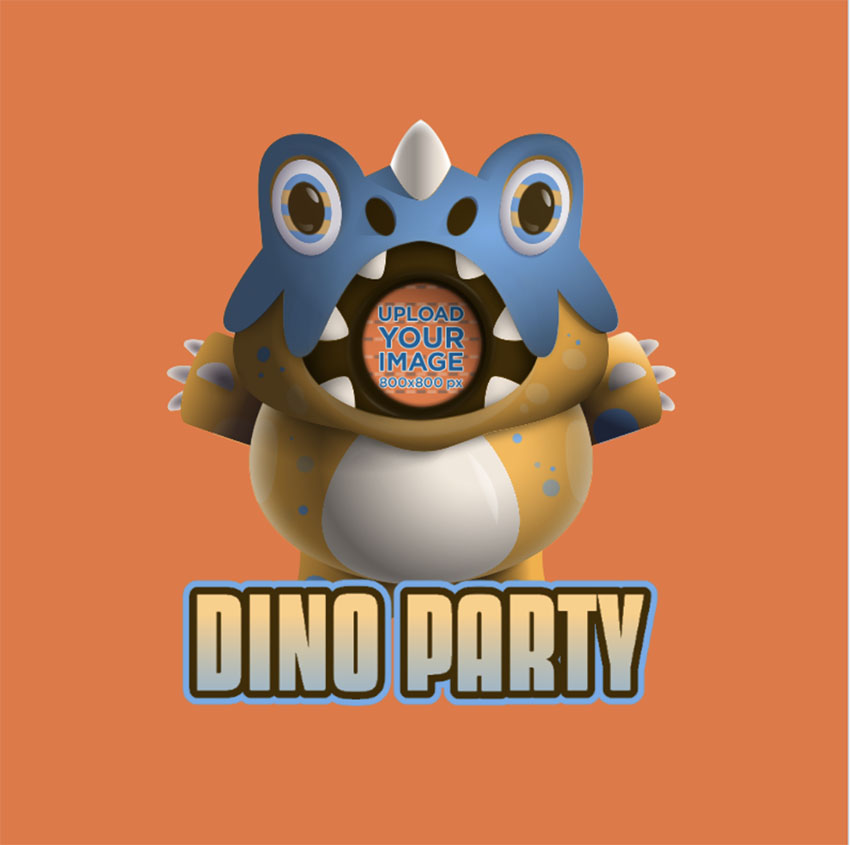 Cute, friendly dinosaur or something else? I would opt for something else, but if you are more inclined to sweet thoughts, you could add a smiley face to create a Twitch smile emote.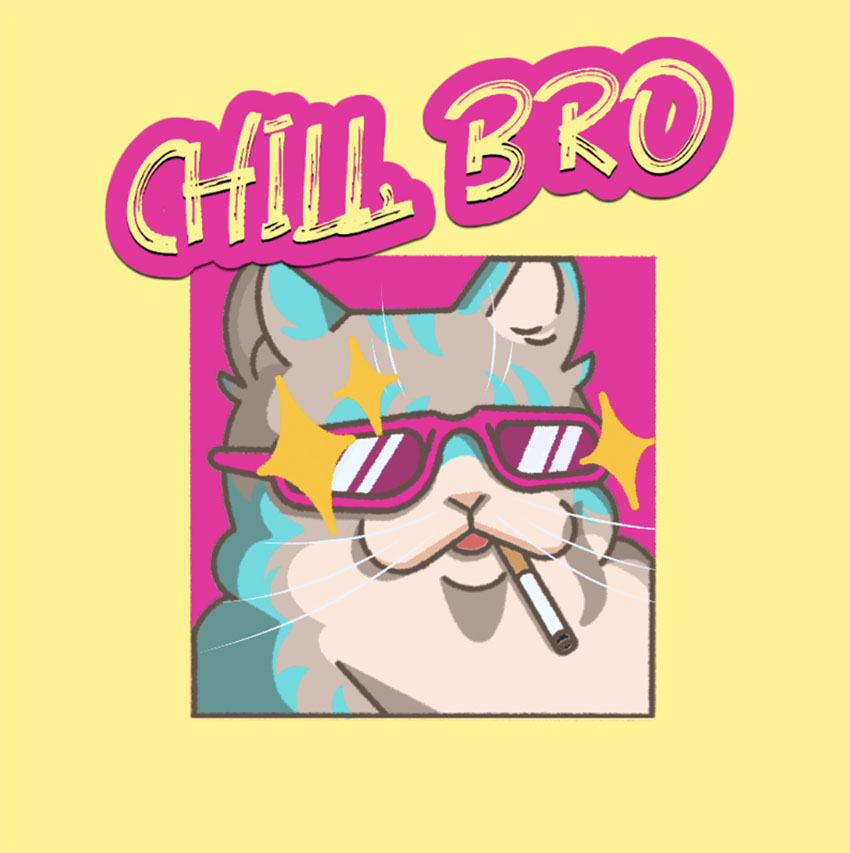 Cats are a perennial internet favourite. So of course we had to include a series of cat emotes. Kicking things off is a smoking cat in sunglasses. It's easy to customise—all you need to do here is use the Twitch emote creator to change the colours and the text to suit your needs.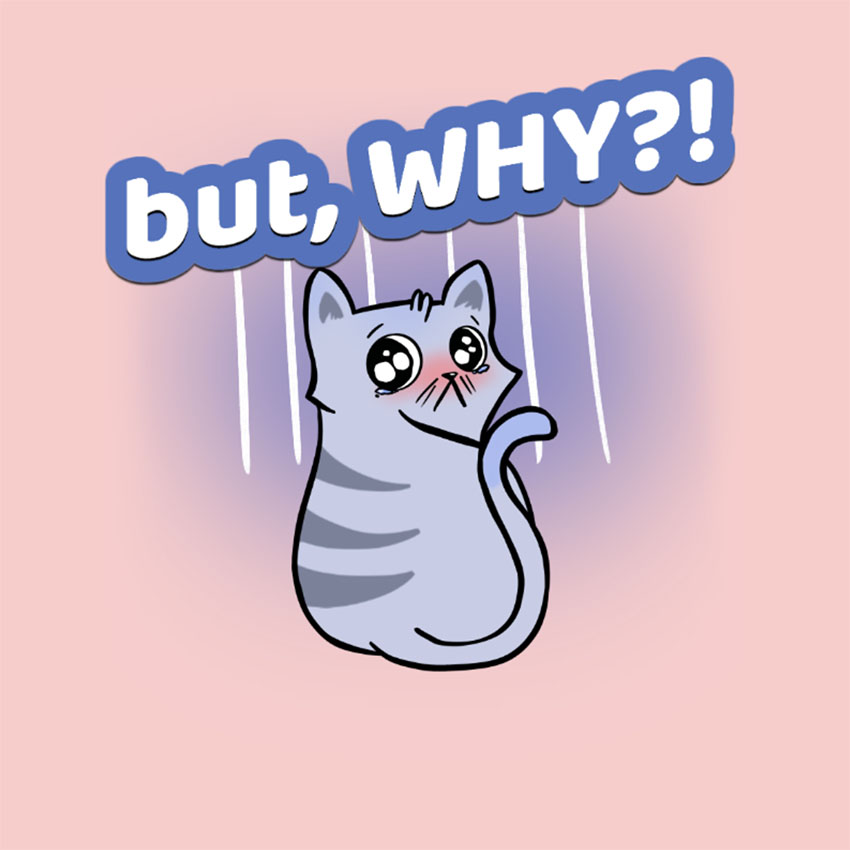 For those times when you need a distressed kitty, there is this Twitch cat emote. Just add the appropriate text and colours to make this template your own.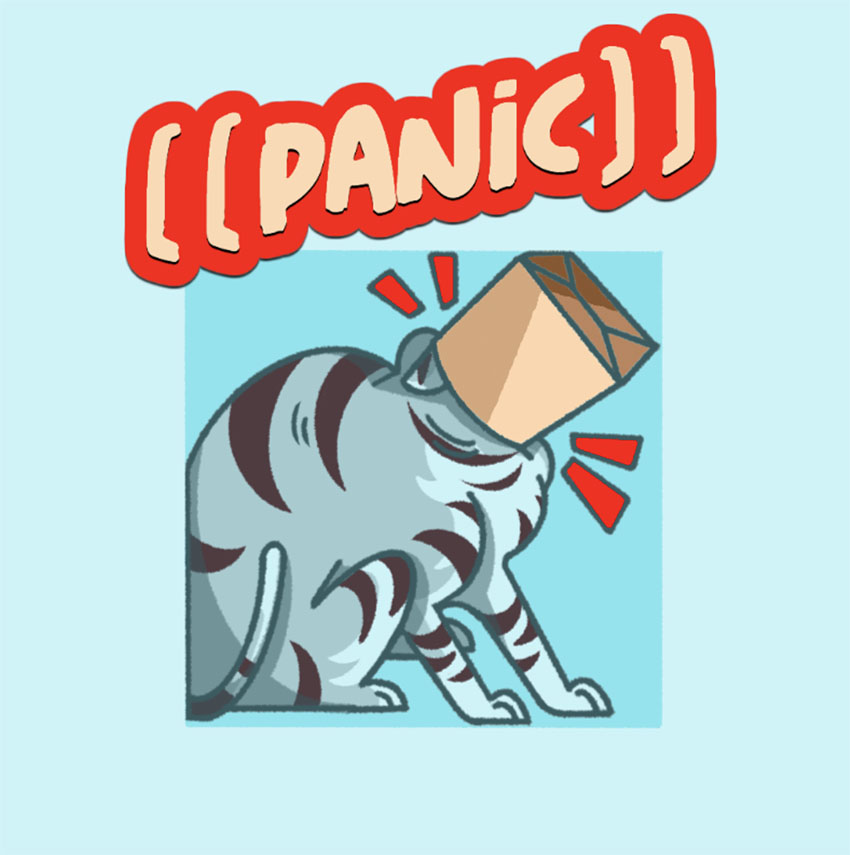 Yup! I would say that having one's head caught in anything, including a paper bag, engenders panic, making this the perfect Twitch emote for those times when you need an image that reflects your state of agitation.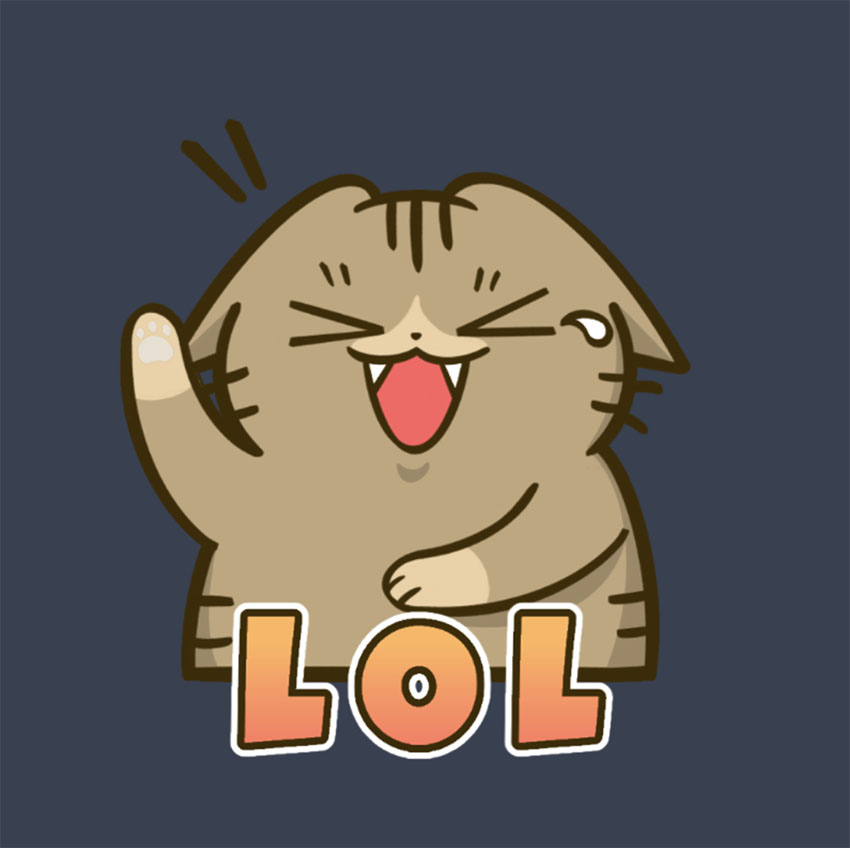 Nothing says LOL like an emoji, and we've got the perfect cat LOL emote for when you need it most. Don't forget to use the Twitch emote creator to personalise the template by adding your own colours and font.
Maybe you're looking for more of a smile than the full rolling-on-the-floor laugh. In that case, check out this Twitch smile emote. Change the text and colours as much or as little as you want until you have just the right look.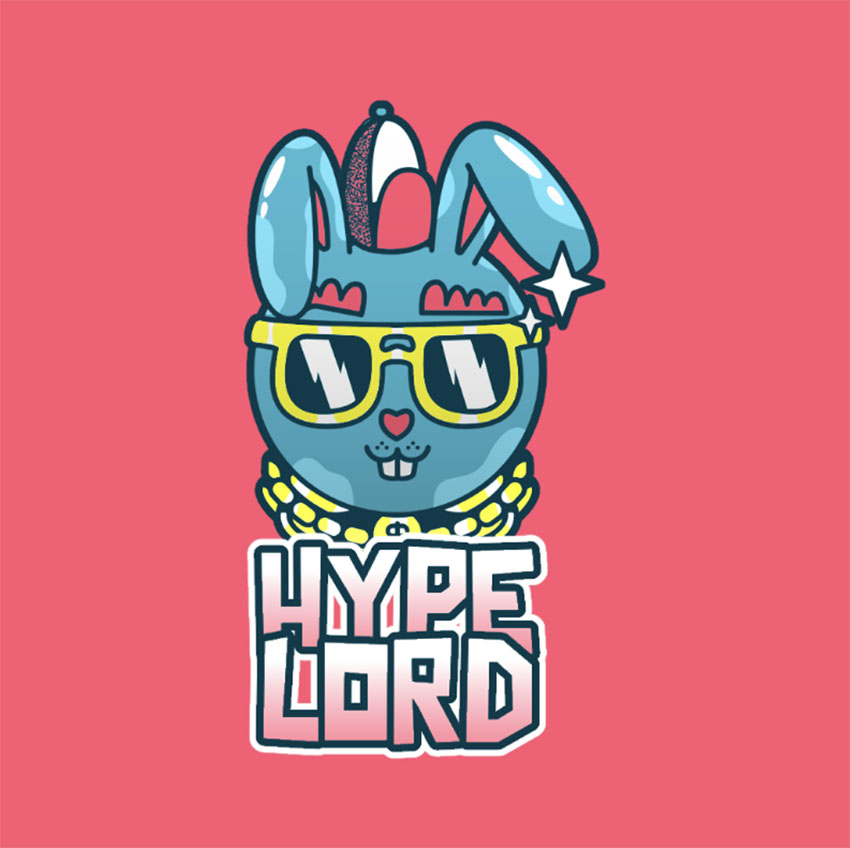 And if you're looking for a Twitch smile emote featuring different animals, there's quite a range to be found at Placeit. This one features a fashionista bunny.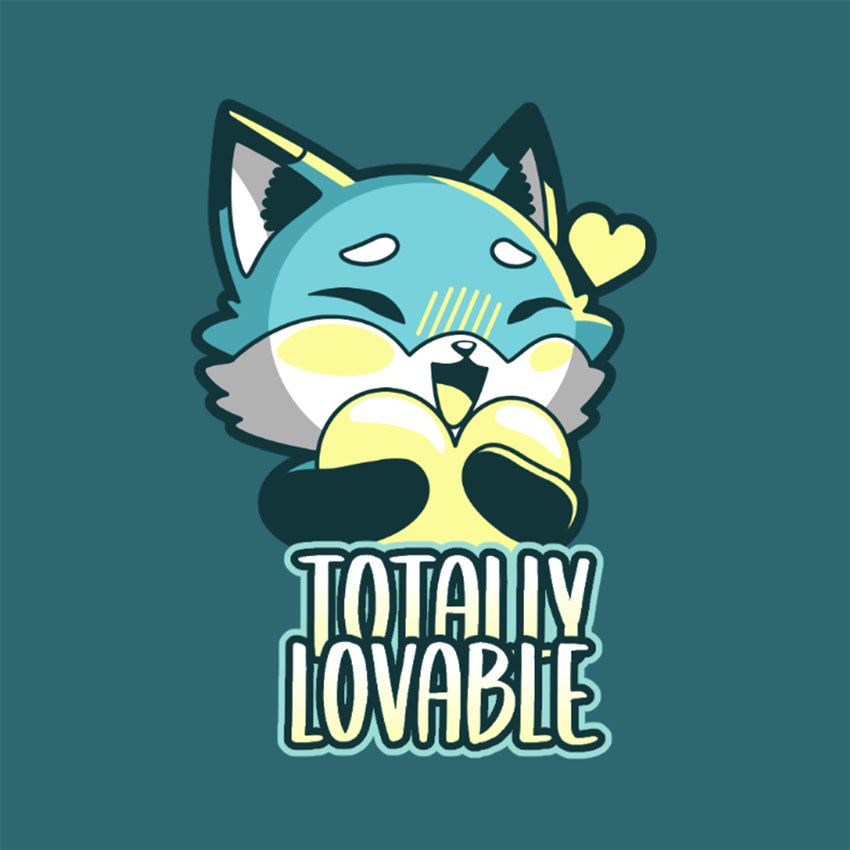 Wanna express love? Placeit has you covered with this adorable fox hugging a heart. You can change the colour of all the elements in the template, and of course you can write your own message and change the font and its colours.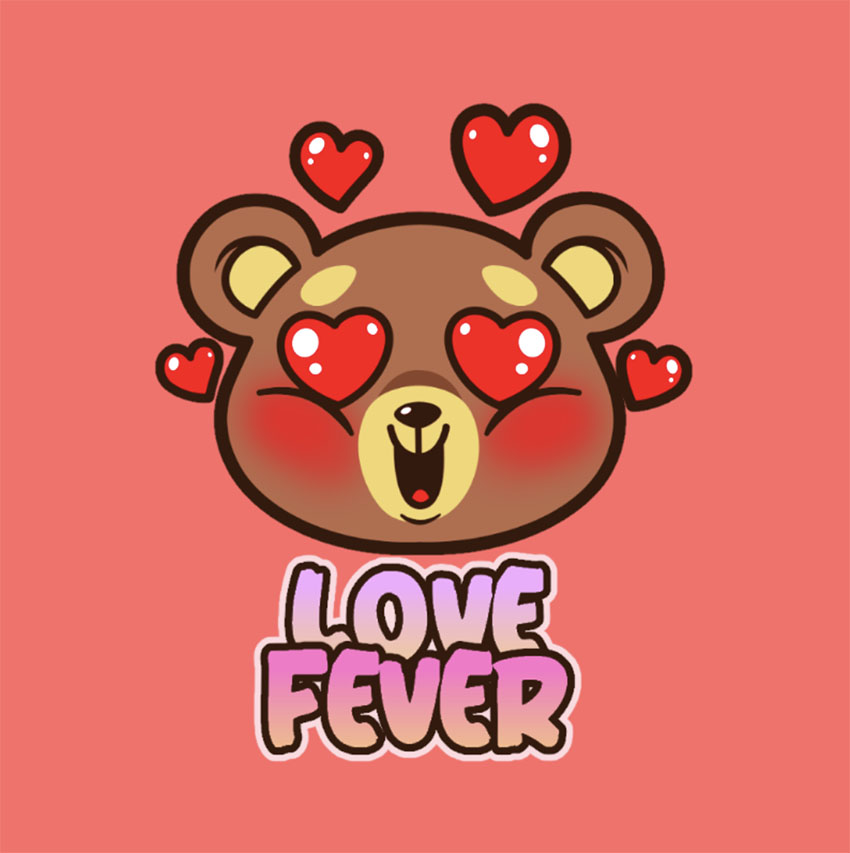 And it's not just foxes who share the love: here's a bear with love coming out of its eyes and ears. There's no way your target can miss the message.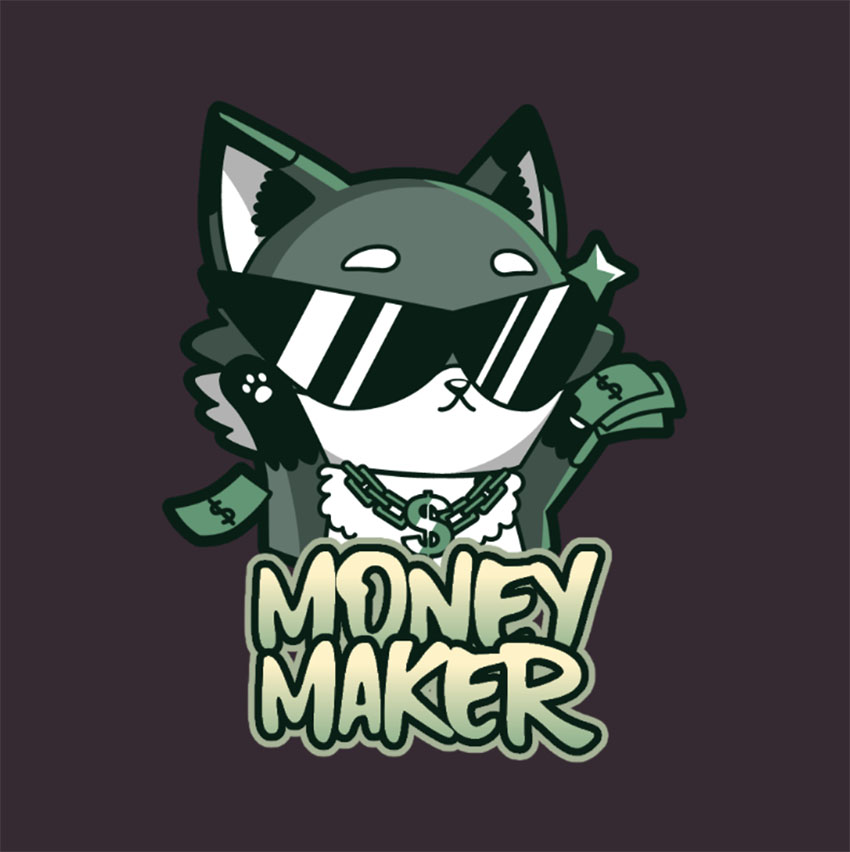 Given how important financial support is to all of us, we would be remiss if we didn't include a money-related emote. This one features a sunglasses-wearing fox who appears to be loaded. As usual, add your text and change the font and colours to personalise this template.
Wow! It's true what they say about angry bears! This one is positively terrifying, and of course very effective when rage is the emotion you want to communicate.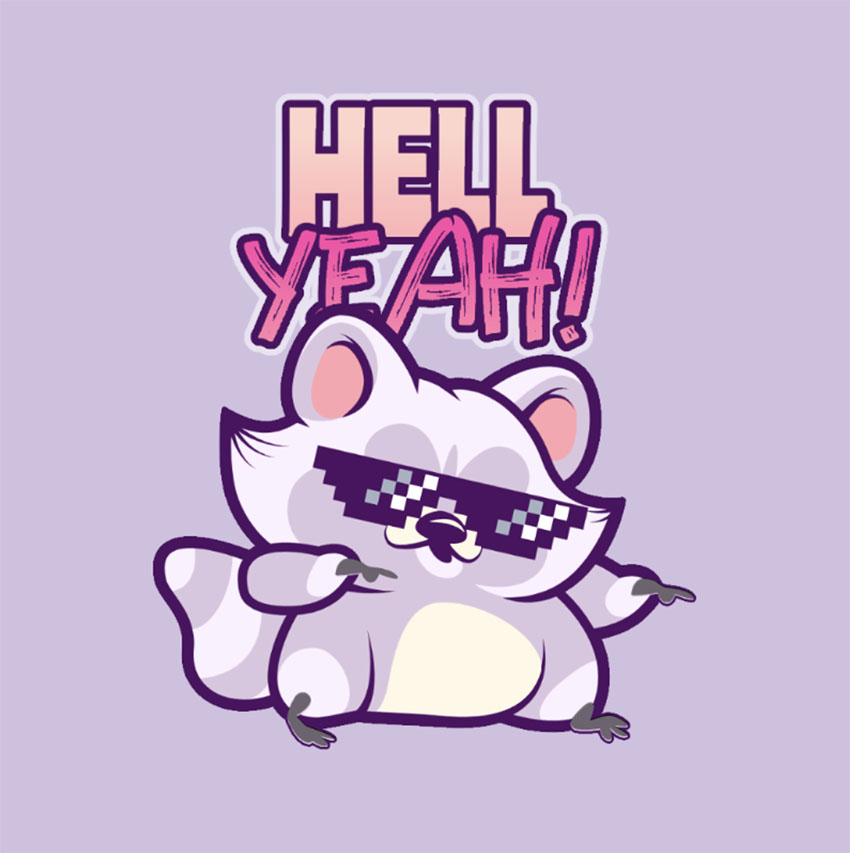 A racoon with swag! Well, why not? This is a cute Twitch emote for multiple purposes, and a great way to show your viewers your enthusiasm.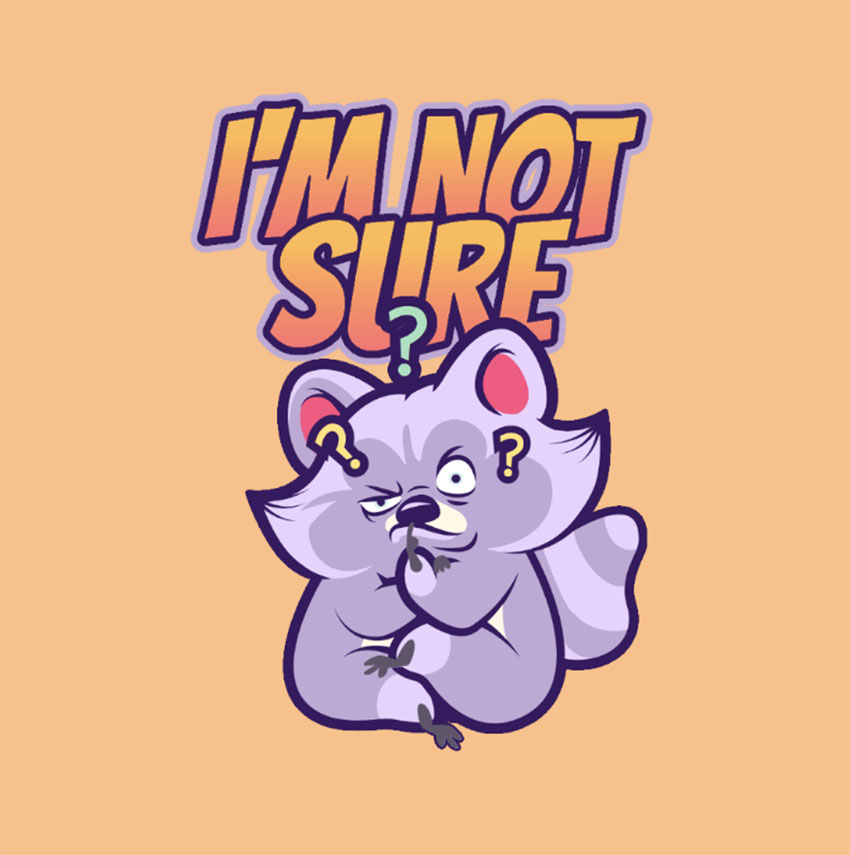 And finally, here's a great racoon Twitch emote for expressing a range of emotions all related to being upset and/or mystified. Think of all the great Twitch emote names you can add to this terrific template. 
Choose Your Favourite Twitch Emoticon Today
This collection of the best Twitch emotes gives you an idea of the quality and variety of Twitch chat emojis to be found at Placeit. You can customise any of these templates quickly and easily with minimal cost when you use the Twitch emote creator. 
I hope they have given you tons of inspiration. Why not use your favourite template to make your own emote and share it with us here? We'd love to see what you come up with.
If you are interested in other Twitch resources, check out this handy list of articles below: