Box mockups are an indispensable asset for logo and surface designers who want to showcase their designs in a photorealistic setting.
Today we share 37 of the best box mockup templates available at Placeit and show you how to customise them quickly and easily. 
How to Make a Box Mockup Quickly & Easily
1. Go to Placeit.net > Mockups > Packaging > Boxes
2. Select a Box Mockup Template
3. Upload Your Design
4. Select Your Colour Scheme
5. Download Your Design for a Small Fee
And that's how to make a box mockup in five easy steps. Now let's take a look at the 37 best box mockup templates to be found at Placeit. 
37 Best Box Mockups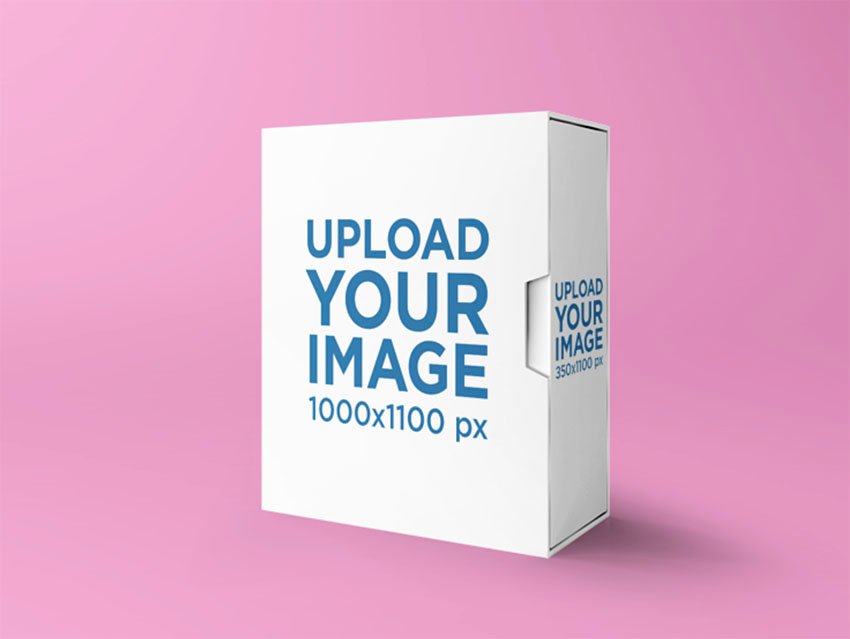 For those looking for a mailer box mockup to add your logo or design to, how about this awesome white box mockup? It's a great way to showcase your design from two different angles, and you can change the background to complement your colour scheme.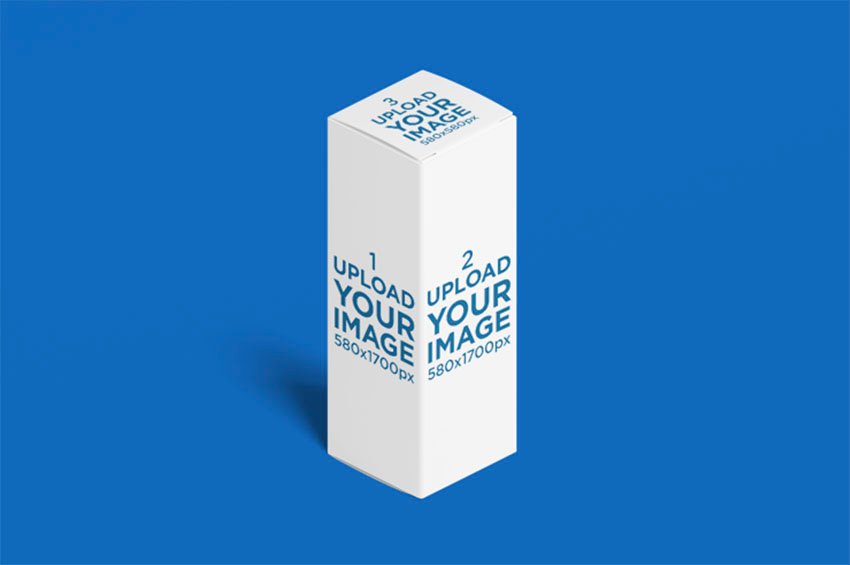 This is a terrific rectangular box mockup to showcase your logo for a whole long list of products. There are three areas where you can display your logo or images, and of course you can change the background to a colour that will show off your design best. 
This rectangle box mockup is of a different kind from the one above. It's perfect for designers of drug logos who want to test out their designs in a photorealistic context. One of the great things about this mockup is that you can change the background to any colour you'd like or leave it transparent so you can blend it into the background of your choice.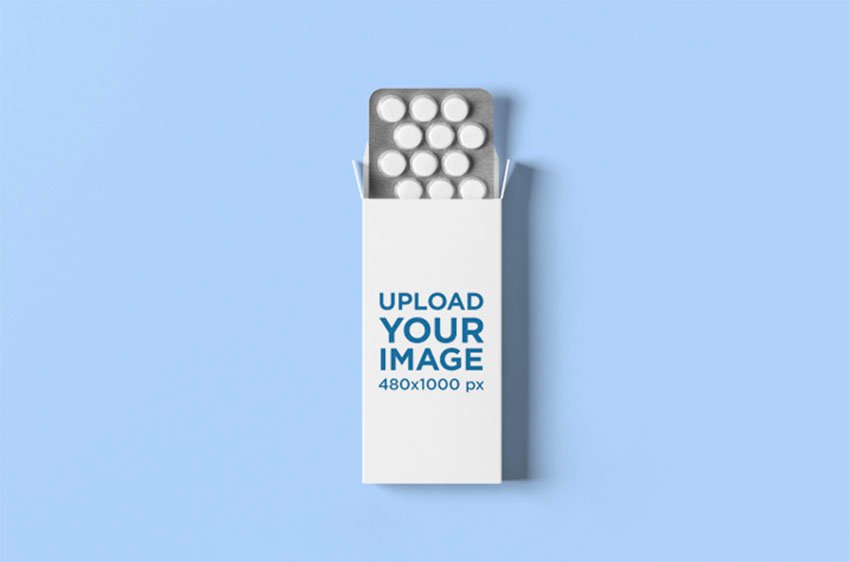 You will find tons of variations on the same themes at Placeit, so for instance if you need a rectangle box mockup for a drug logo and the one above doesn't quite suit your needs, here's another variation that may do so. 
This white box mockup is yet another take on the rectangle drug box theme. The great thing about this one, though, is that it doesn't show any drugs so you can use it for other purposes as well.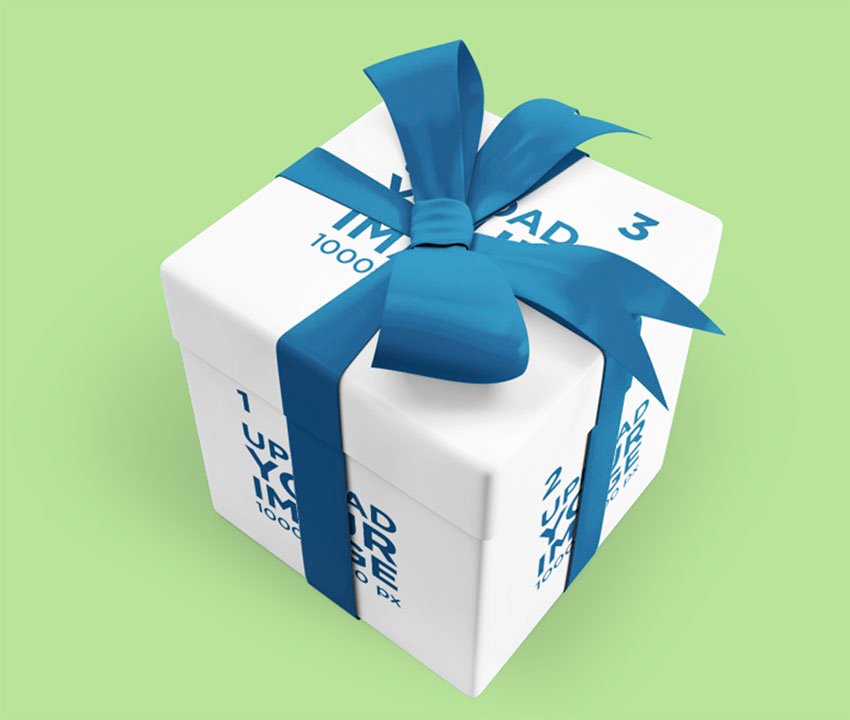 Say it with a gift, particularly when you want to show what a talented designer you are. You can add your images to three sides of this box, as well as changing the ribbon and the background colour.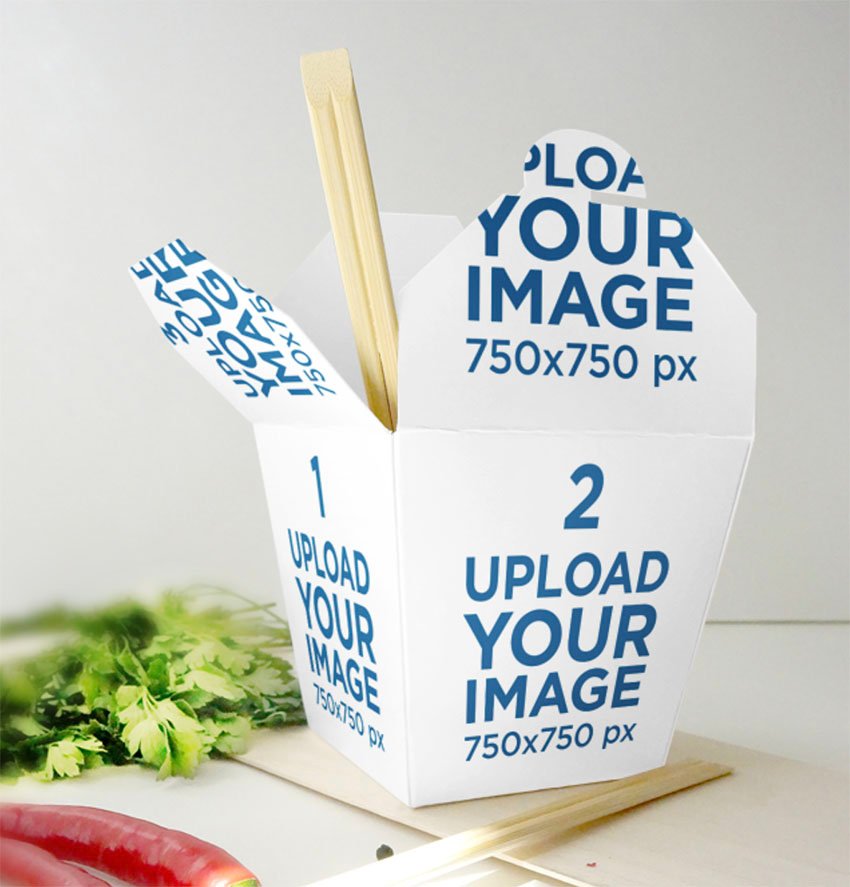 If you're designing a food packaging mockup for a Chinese restaurant, then you'll need a takeaway food container that's most associated with Chinese food, right? Well here is a terrific mockup that gives you just that. 
Placeit always wants to give you choice so that you can have as much flexibility as possible when it comes to showcasing your designs, so there are two food packaging mockups that you can use to compare two different logo or design options side by side.
And while we're at it, we thought we'd show you another food packaging mockup option. This time it's three containers side by side. Again, a great way to showcase different logo options side by side or maybe just reinforce the same logo in a photorealistic setting.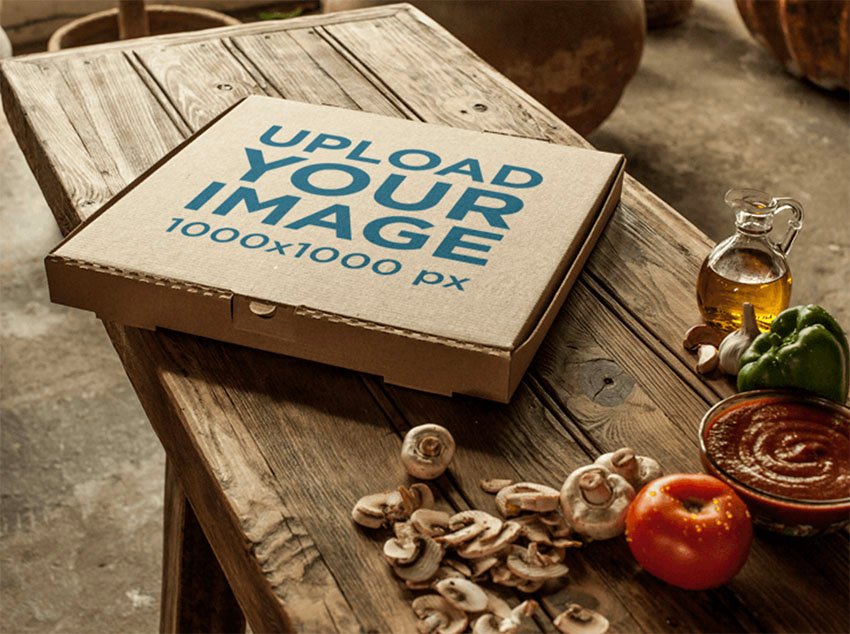 And speaking of food, Italian food is also another very popular cuisine, so we would be remiss if we didn't include a pizza box mockup for those designing logos for pizzerias. Here is a terrific mockup showing a pizza box next to some of the fresh ingredients that go into a pizza.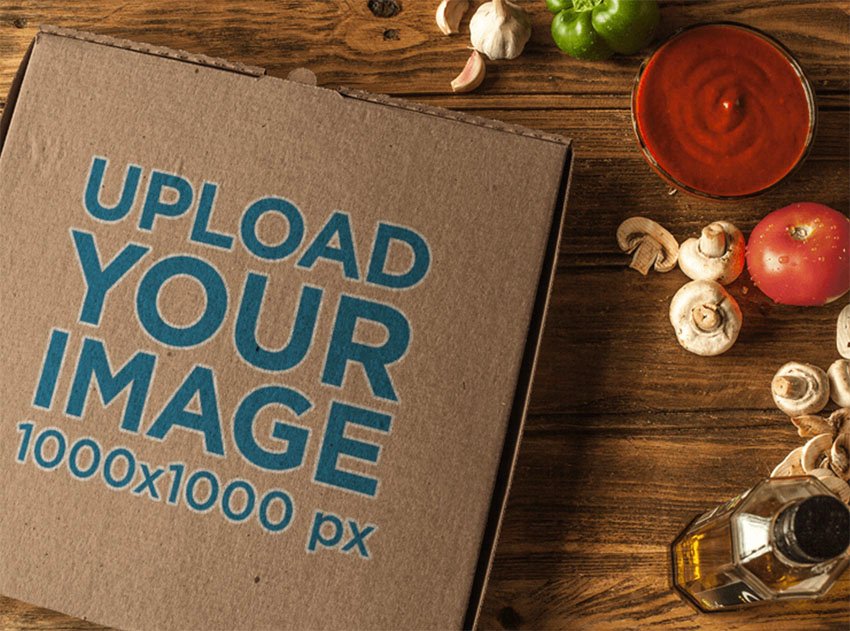 If you love the mockup above but would like the option of a different angle. Here is a flatlay showing an overhead view of a pizza box with the same fresh ingredients associated with pizza next to it.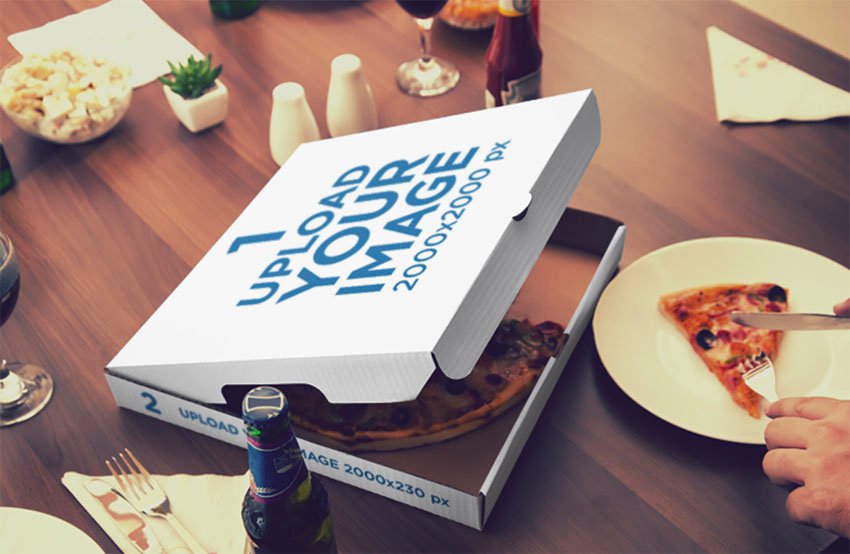 Of course, not all pizza box mockups at Placeit offer brown cardboard boxes, so here is a white box mockup for those who need to display their design against a white background.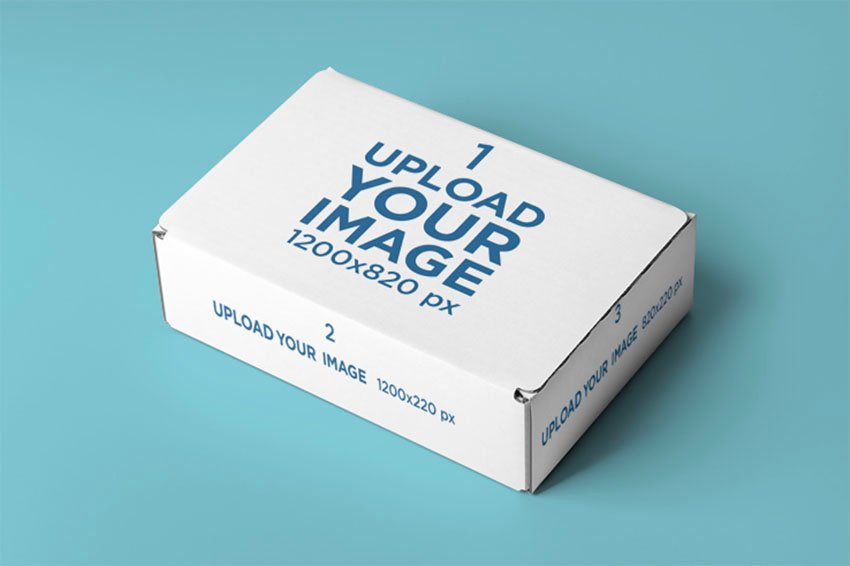 Looking for a mailer box mockup? Check out this one that offers a three-sided view of the box. Plenty of real estate for your logo or design.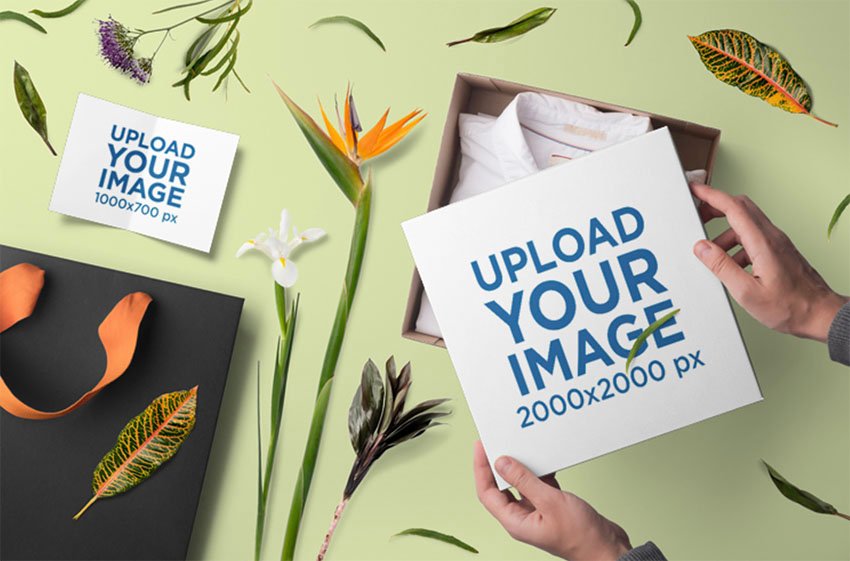 This cardboard box mockup is the perfect way to showcase a special design or logo for clothing brands. What's great is that the design includes a card that you can use to display a complementary design or upload a message.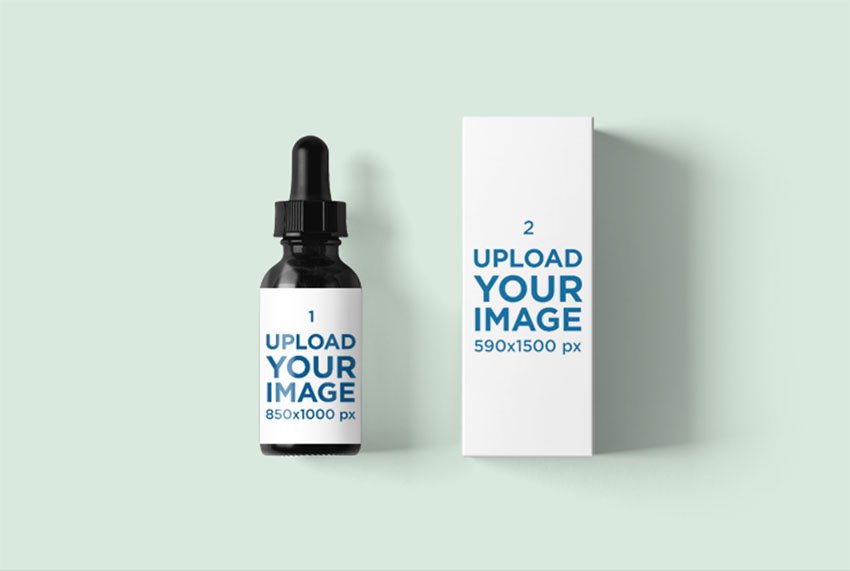 Need an eyedropper bottle and box packaging mockup? Then check out this combo, which gives a nice clear view of the bottle label as well as the box label. What more could you ask for?
Bottle and Product Box Mockup gives you another option for showcasing your design. What this mockup has that the one above doesn't is a side-angled view for your logo, and of course the bottle is open.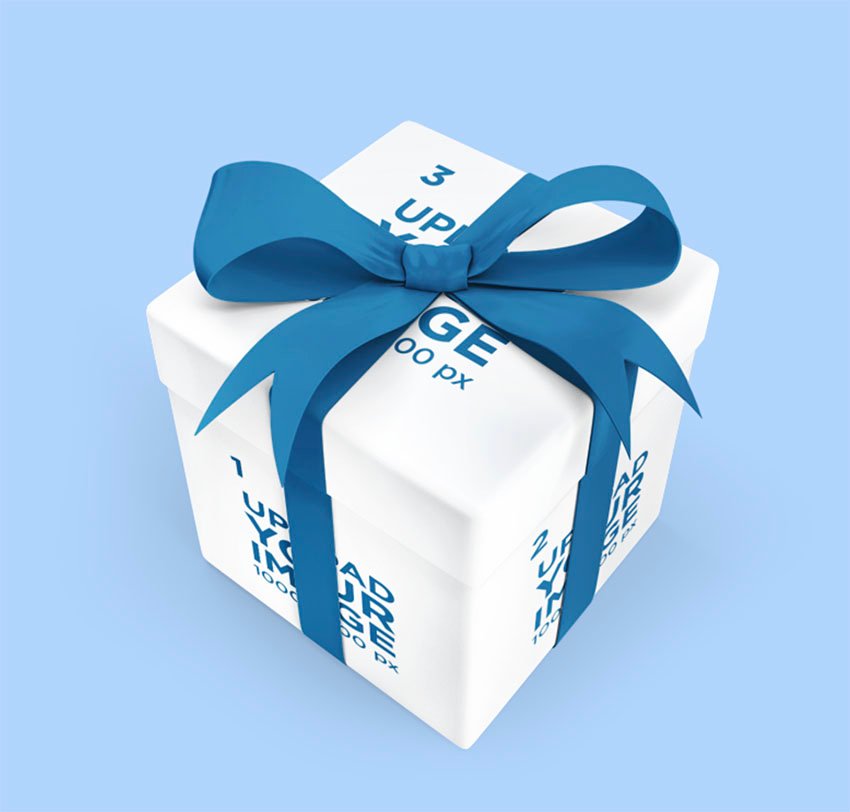 If you're a surface designer, then gift box mockups are a great way to show off your designs, and Placeit's got plenty of them. This one is shot from overhead to show the design on the top of the box.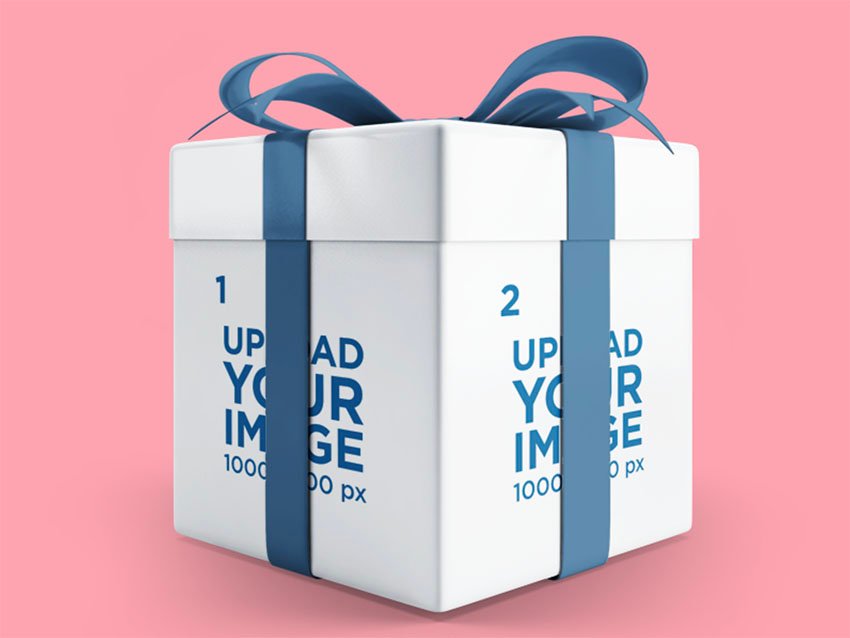 This square box mockup for gifts gives more of a side view. Don't forget that you can change the colour of the ribbon as well as the background to complement your design colour scheme.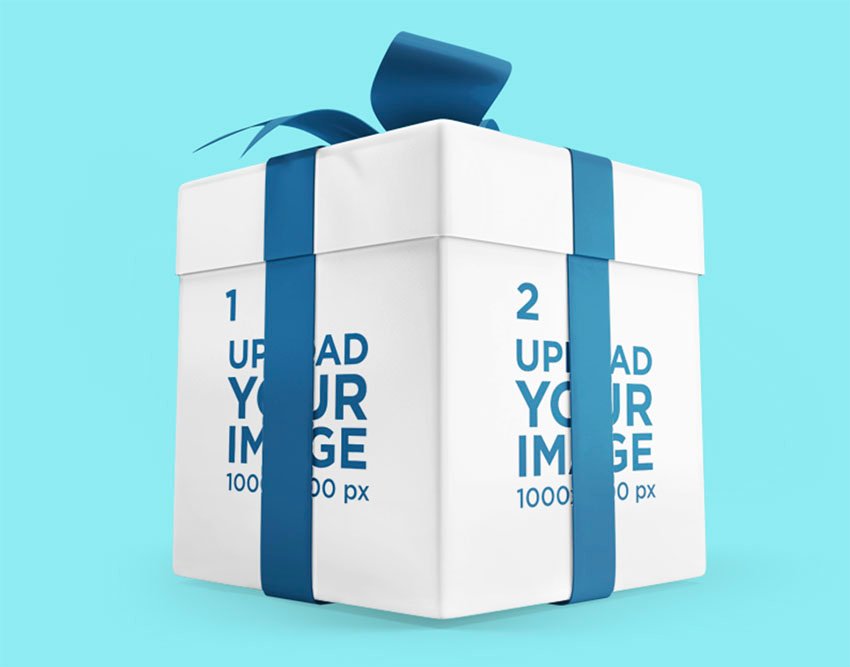 This gift box mockup may offer the same side angle view as above, but it's shot from a lower angle, with a different view of the bow. There are even more options for gift box mockups at Placeit.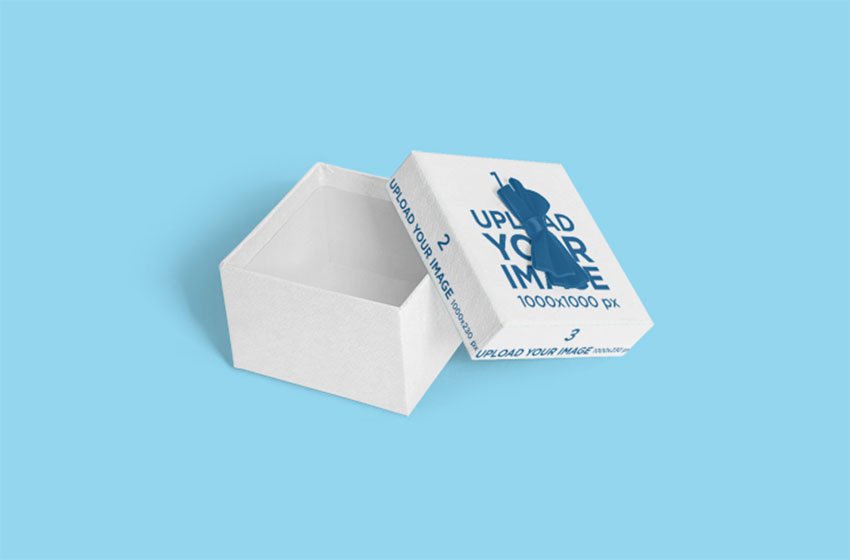 Of course, there are going to be times when you need a much smaller gift box mockup, and for those times Placeit offers a wide range of mockups, like this one with a tiny bow perched on the lid of the box.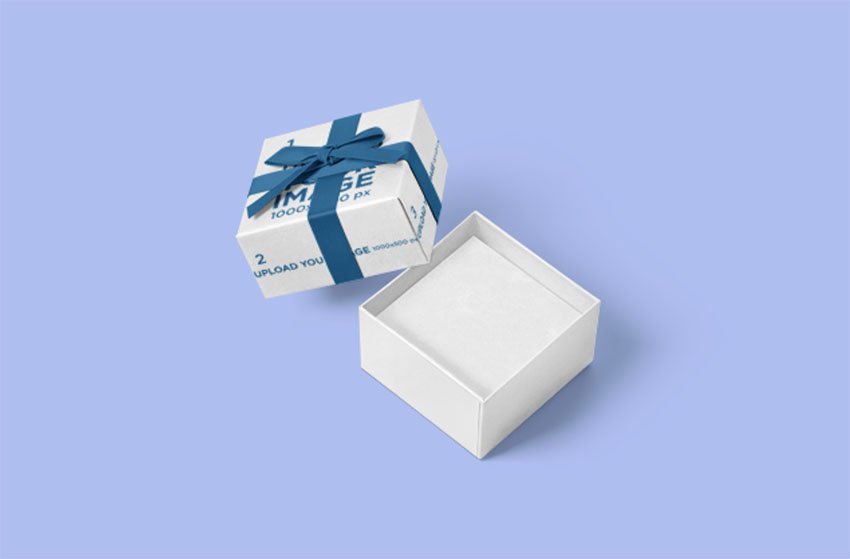 For those who prefer a bit more ribbon, there is this square box mockup with a gorgeous ribbon circling the lid.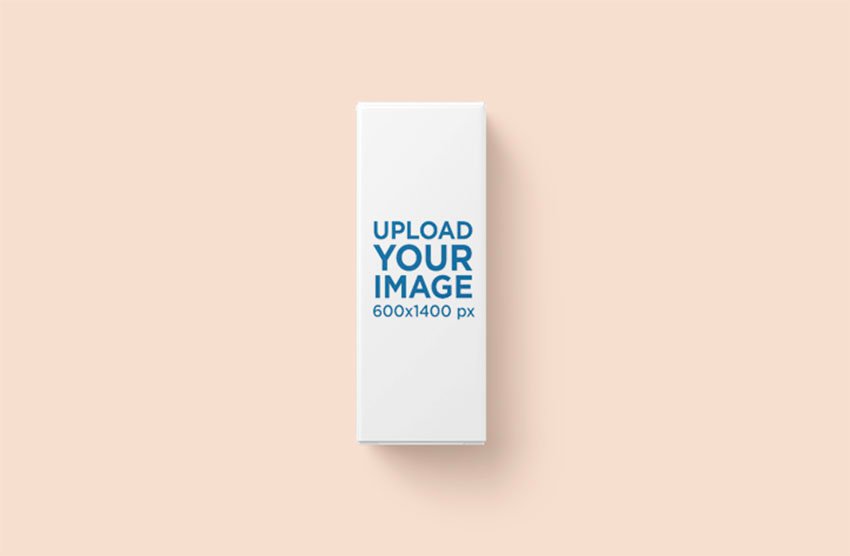 There are so many products that this rectangle box mockup could be used for, and so many great designs and logos that would look great on it. Go ahead and use the package mockup generator to see how great your design would look.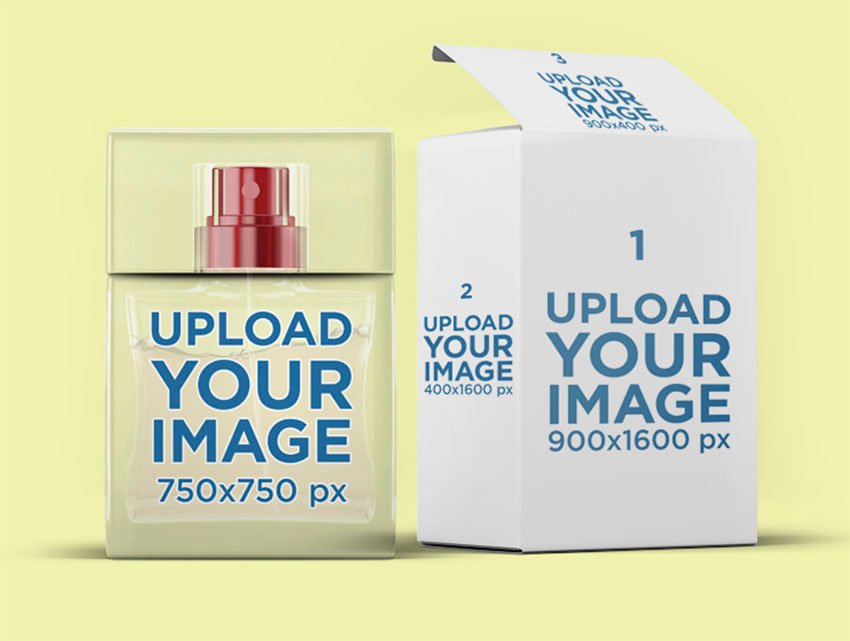 Want to see how amazing your design for a perfume maker would look on the product? Use this fabulous mockup, which not only gives you three views for your design on the box but also allows you to see how it would look on the bottle itself.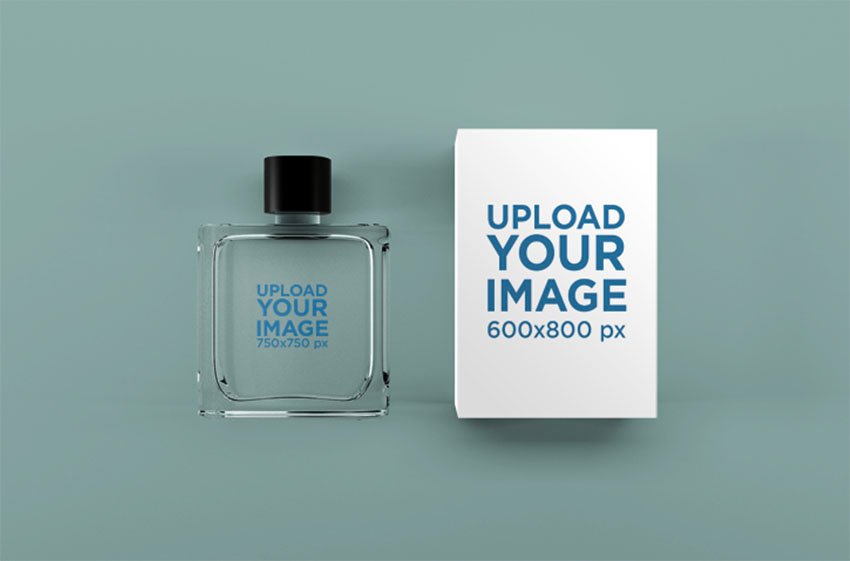 If you love flatlays, you will love this product box mockup for colognes that gives you the option of adding your design to the cologne box and bottle and changing the background of the mockup to complement your design.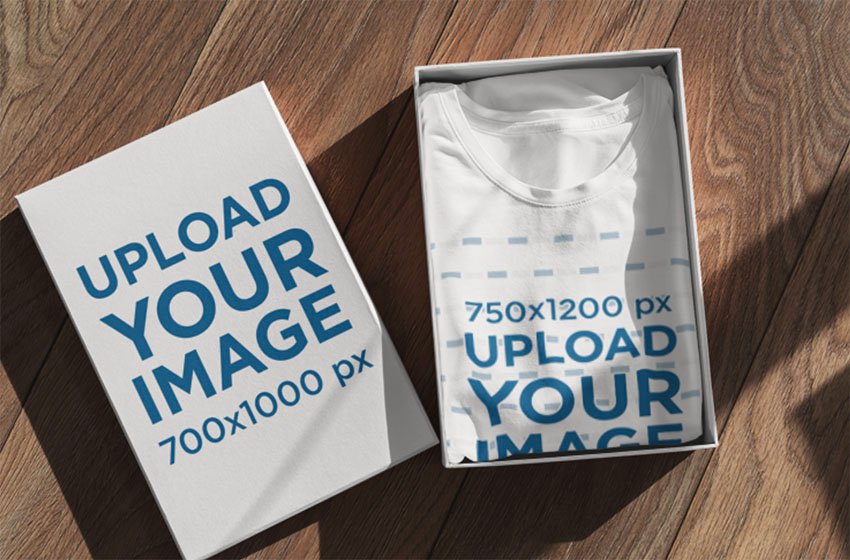 Designers of apparel will appreciate this open box mockup, which allows you to add your design not only to the box cover but also to the garment inside.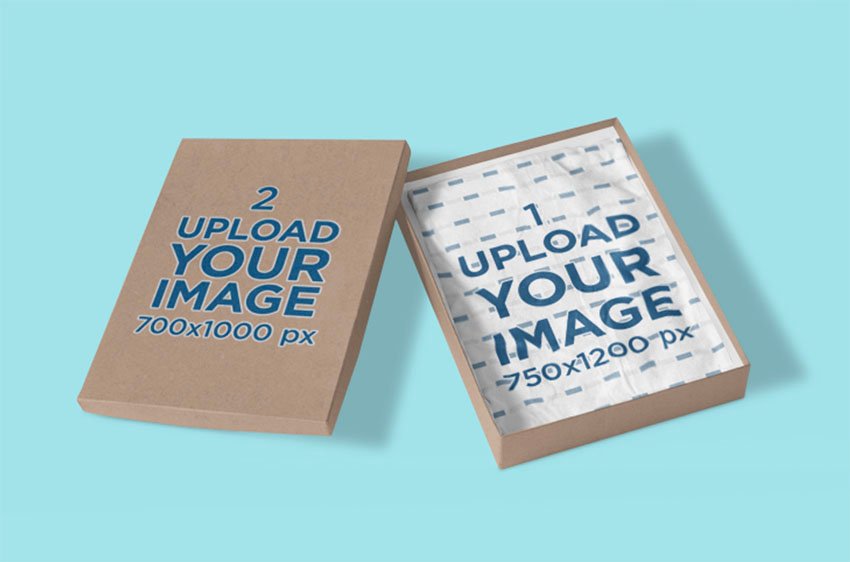 Here's another option for open box mockups. This one offers a brown box instead of white, and a background that can be changed to any colour you need. You can also leave it transparent to fit into the background of your choice.
Need a product box mockup for pills? How about this one. It offers the benefit of being able to add your design to both the box and the pill bottle.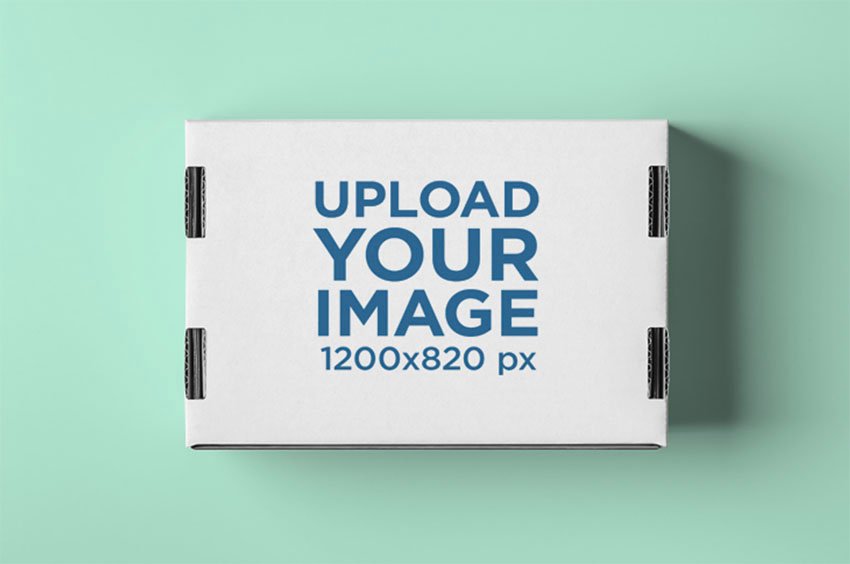 Whether you're looking for a white box mockup, a cardboard box mockup, or a shipping box mockup, these next four mockups are the answer to your search.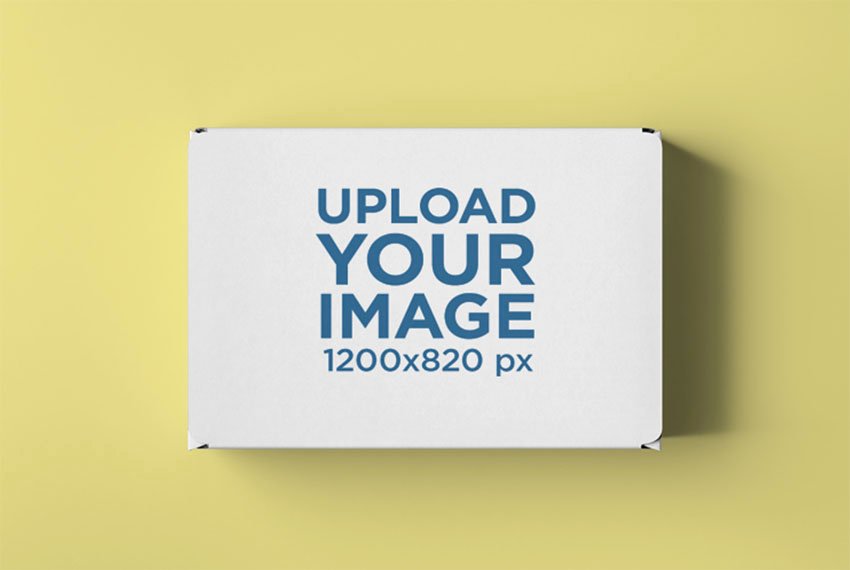 All four mockups are shot against plain backgrounds so that you can change the colours to complement your design. This mockup and the one above offer overhead viewpoints, which are great when you want all eyes to be on your design.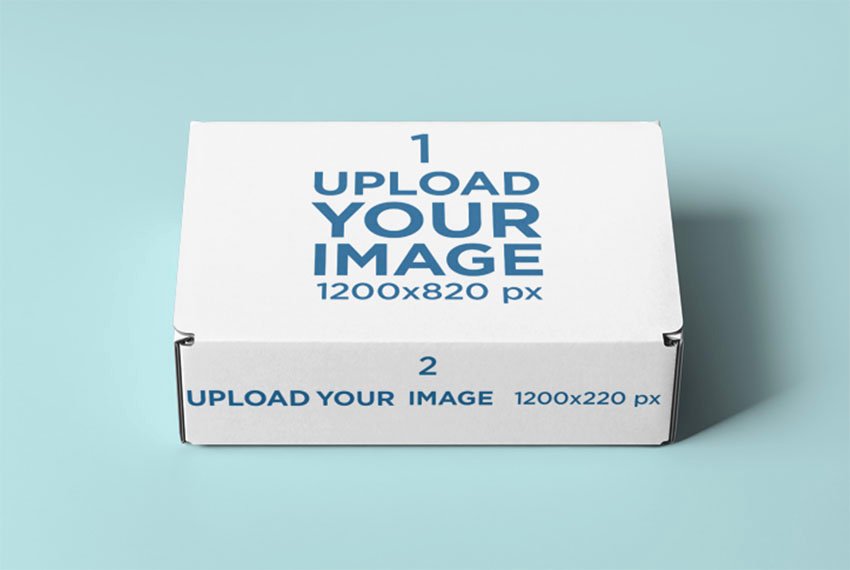 This shipping box mockup and the one below are versions of the same design, but this mockup allows you to show your top of box image and your front side image in the same direction.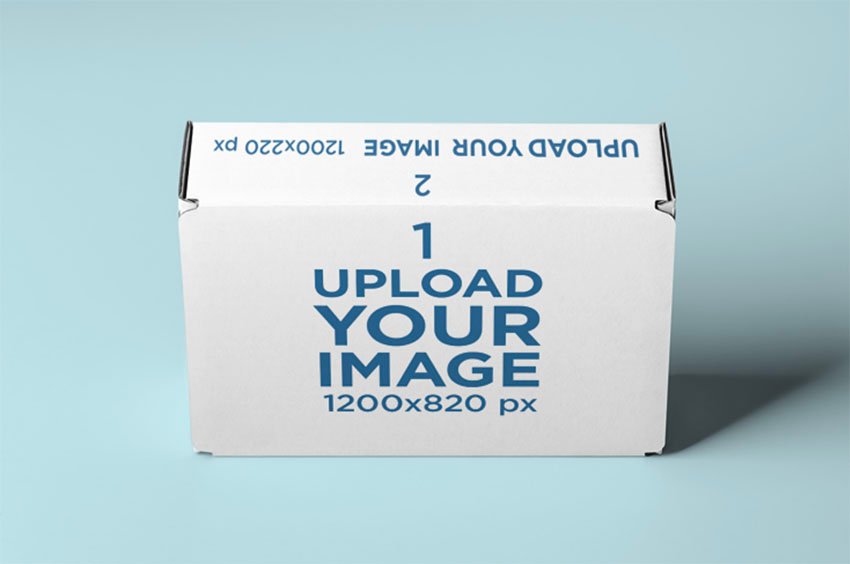 This shipping box mockup allows you to show your top design image and your front side image in opposite directions. Test your designs on both mailers to see which you prefer.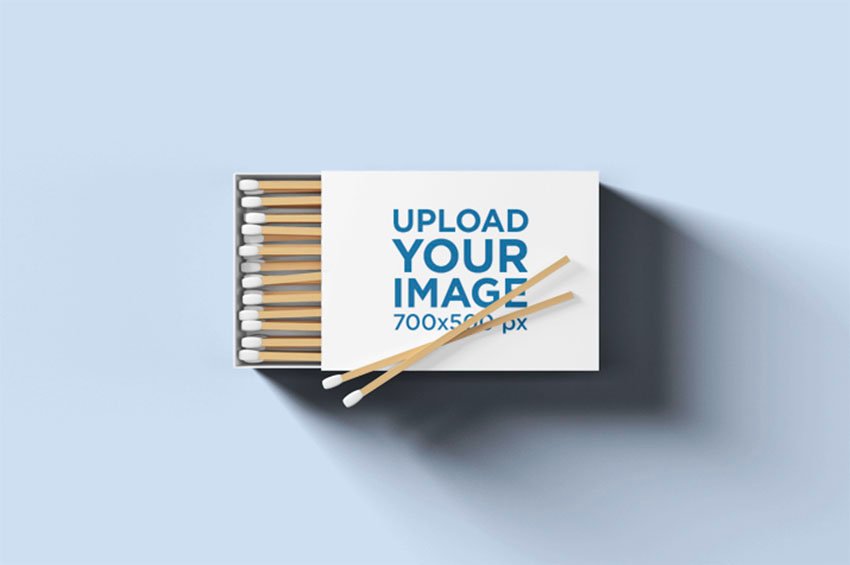 For certain businesses, adding your brand to matchboxes is a great idea. So if you're looking for the perfect matchbox mockup for your logo or design, this one is a great choice.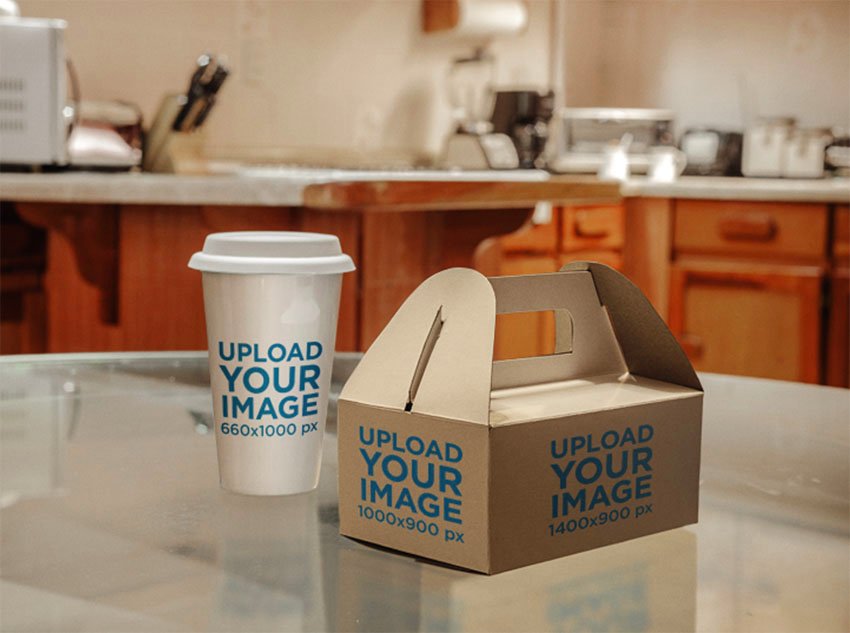 A great food packaging mockup for cafes and restaurants, this mockup offers not only a carry box for meals but an accompanying takeaway coffee cup mockup that you can add your logo to. A great combination.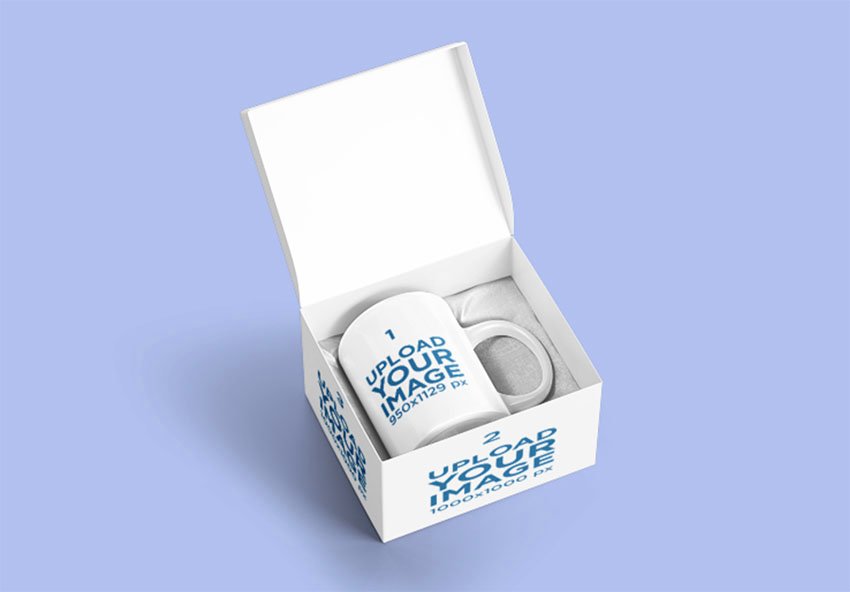 And speaking of coffee mug mockups, check out this open box mockup that offers a place for showcasing your design or logo on both the box and the coffee cup. Sweet two-in-one deal, right?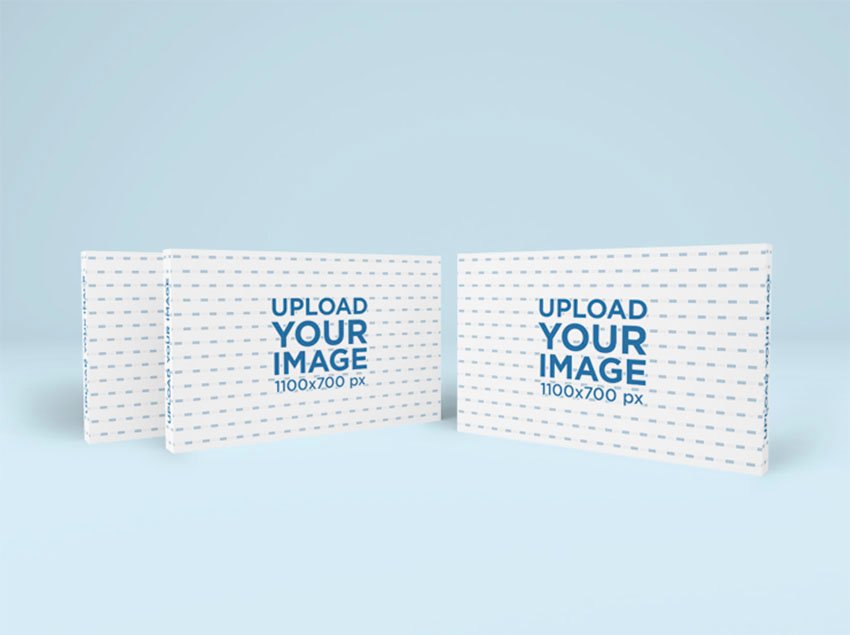 Looking for product box mockups? Here are three in one. The two in front allow you to show off the top and sides of your design, while the one in the back will just show a glimpse of the side of your logo. Change up the background to any colour you like.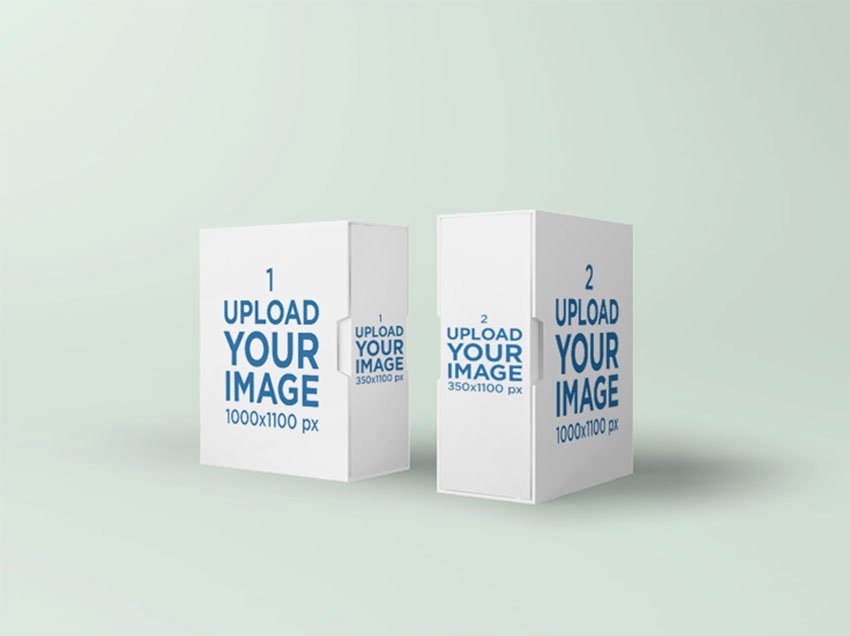 Here's a great box packaging mockup for a wide range of products. Just use the mockup generator to add your designs to the four surfaces, change your background colour, and you're done.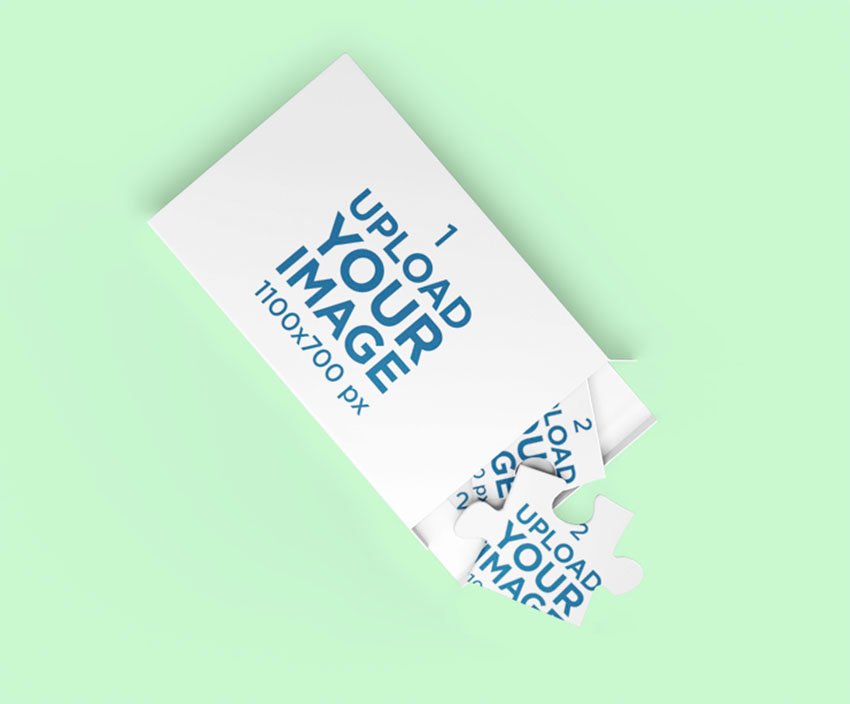 What a great way to display your design. With this rectangle box mockup shot from overhead, you can add your design to the box cover and then include smaller aspects of it on the puzzle pieces. Have fun!
Choose Your Favourite Box Mockup Today
Now that you've seen the best box mockups available at Placeit, head on over to the site and customise your favourite box mockup today.
And if you're interested in other cool mockups, check out these roundups of the best mockups available at Placeit: