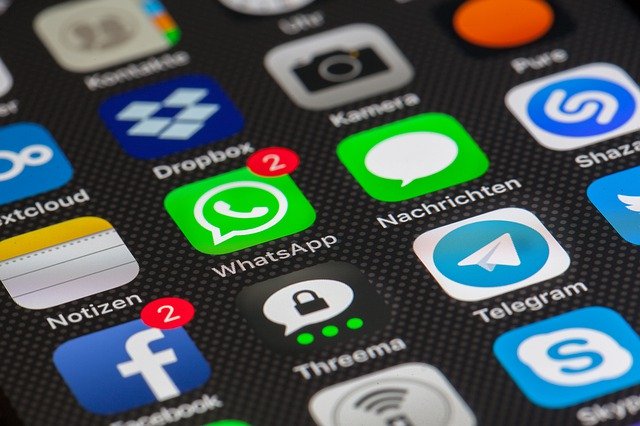 There are different embeddable applications and plugins for websites depending on the needs of a particular developer. For Wix users, there are multiple applications available in the App Market. No need for plug-in downloads and embeds. The Wix App Market allows the installation of applications and plug-ins with only a few clicks. There is no need to bother with the coding for as long as the website is registered and built using Wix. What is even greater about this is that there are countless Wix apps available for free. Here are a few examples:
Free Wix Apps for your Analytics
Any website builder and blogger would always consider the monetizability of a webpage or blog. This allows the website builder to earn back the costs for paying for a domain, including other management and operation costs. Analytics help a website owner to maximize web usage and internet traffic. Here are a few free analytics apps available from Wix:
Google AdSense
Incorporating ads on a website is one of the easiest and safest way to allow a website to become monetizable. Not only does the Google AdSense application allow the addition of ads on the website, but it also incorporates ads that are relevant to the visitor's search history. Website builders could also customize the ads so that it matches the general theme of the blog or the page.
Visitor Analytics
Compared to the Google AdSense that focuses on the addition of ads, the Visitor Analytics app provides the web developer some statistics about organic traffic coming and going into the website. It allows the monitoring of a website's overall performance. It provides parameters to how appealing a website is for users, how popular it is to readers, how long a certain user stays on the website, and more.
Best Wix Apps for Visitor Interaction
Live Chat
Multiple brands provide chat apps or plug-ins that could be added to a website. Examples of apps that provide free services are Wix Chat, Tidio Live Chat, Jivo Live Chat, Easy Chat, Facebook Chat, and Rumble. Some chat apps provide limited free trials like Facebook Messenger, Chatbots, and Live Chat by LiveChat Inc.
Forums
Enabling communication among readers within a website helps a website become monetizable. Keeping an active community within the website surely increases organic traffic and can help the website gain popularity. Forum apps available on the App Market include Wix Forum.
Social Media and Sharing
One of the best ways to increase internet traffic is to make a website shareable on varied social media platforms. If a reader finds the content interesting and worth sharing with other contacts, the accessibility of a social media sharing button is key to this. The more times a particular website is shared on the internet, the higher is the possibility for it to increase organic traffic. It will get internet users to talk about not only the niche but the design and overall appeal of a website.
Must-Have Wix Apps for Business Websites
Forms
There are a variety of uses for forms on any website. There are many ways to use Forms on a website. It could be used as membership signup, online orders, contact details, surveys, subscriptions, and more. There are multiple applications for forms on Wix that offer free plans. An example would be Wix Forms, Smart popups & Forms, Mailchimp Forms by MailMunch, MagicForm builder, and many more.
Payment Options
In the world where technology is ever-improving and online transactions become more preferred over physical transactions, online payment options are a must. The good thing is that there are a few free payment apps available on the Wix App Store. One of these would be the PayPal button. However, for security reasons, it might be better to avail of a paid payment option plug-in so users would not have any second thoughts when buying from a certain website.
Menu, Bookings, and Maps
For online stores and business websites, there are cases that apps for menus, order forms, maps, and bookings may be necessary. In the Wix App Market, there are a variety of applications available for this. Among the most popular are Wix Forms, Hotels & Airbnb Maps, Vacation Rental Booking App, and Wix Menus.
Popular Free Apps on Wix
Amazon
This is helpful when featuring an affiliate store or product on a website. Simply install Amazon onto a Wix website to easily create product galleries. A webpage could create a product gallery consisting of about 30 Amazon products. The Wix website could earn commissions for sales made within a Wix website.
eBay store
The eBay store allows a user to sync their eBay posts on their newly-built Wix Website. What the eBay user could do is to sign-in their accounts once the eBay app is installed onto the website. Once this is done, all their listings that are posted on eBay will be synced onto the Wix website.
Author:
Sangalang Kristine
Civil Engineer by profession, Writer by passion. Serving readers since 2014 on different niches like Science, Current Events, Tech, and Travel.