There's a million free icons out there, but not all of them are useful for real jobs. Here are the best free icons that you might actually use in your next commercial project.

Just like the name implies, this large icon set includes 380 icons that will be essential for any web development project. The stroke outline is legible on many screen sizes, and the huge variety makes it one of the best free icons sets for any project. The lack of color and neutral design also means these well-designed icons will fit in with any flavor of UI.  An amazing pack for getting started with your next project.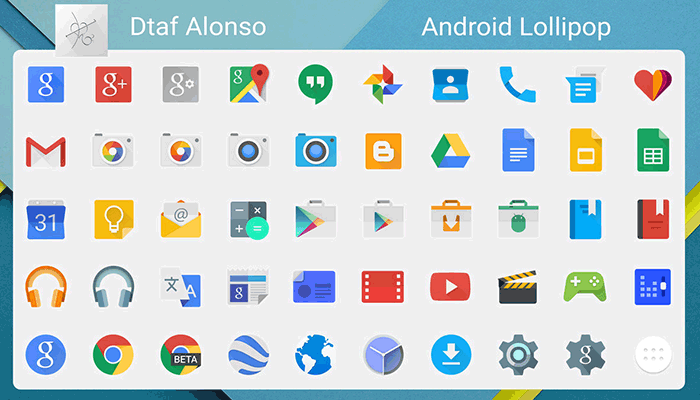 This Google-flavored pack includes icons with the same design sensibility as Android's Lollipop operating system. They're modern, colorful, and perfect for your next Android app.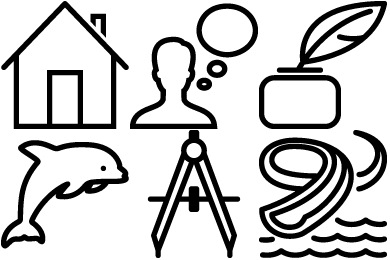 These playful stroke icons are part of a ridiculous large set, with more than 1700 icons total. You'll find one for nearly every animal in existence, tools for nearly every trade, a waterslide (?) and more alongside traditional UI and interaction elements.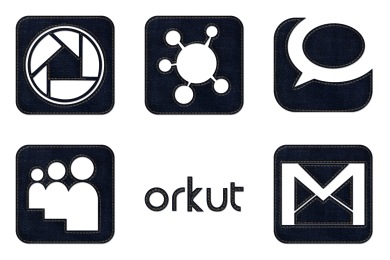 This massive set of social media icons includes logos for dozens of different brands, including long-lost stalwarts like MySpace and modern standards like LinkedIn.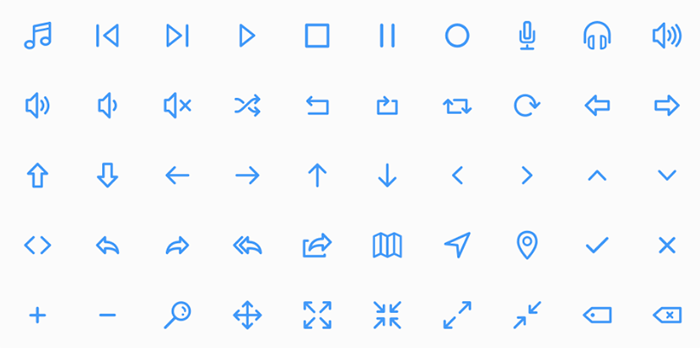 This broad and basic icon set includes has a simple, universal flavor that make them sit well with nearly any design. You might even recognize them from other apps or websites you've used in the past, and with a quick color-switch, you can fit them into any color scheme. A perfect choice for "default" user interface icons that still have some pizazz.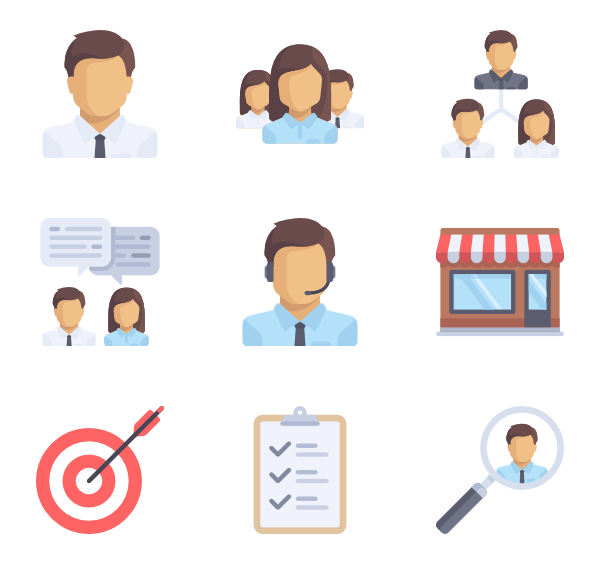 This icon set focuses mostly on images of people and businesses. Great for sales, marketing, or an internal intranet. With the detail visible in most icons, they won't be great for a UI, but they'd shine in a place of pride.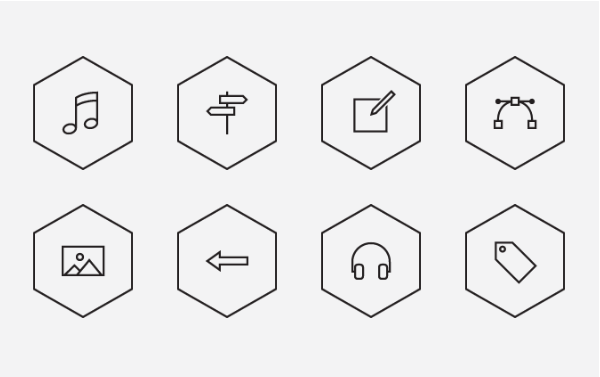 This hexagonal icon set would make for great geometric buttons. It includes media elements, menu icons, toolbar options and more among its 110 icons.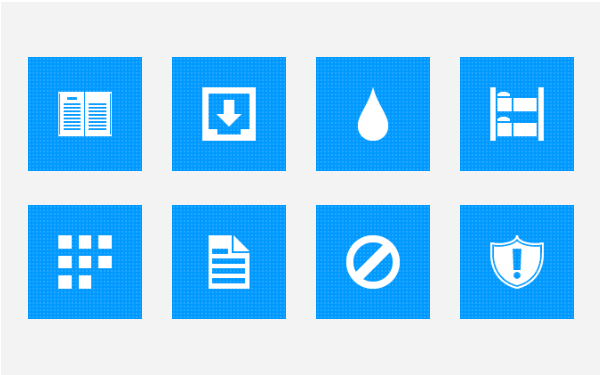 This techy, monochromatic icon set would be great for new software or a web app. You'll get 200 options covering a wide variety of conditions and situations.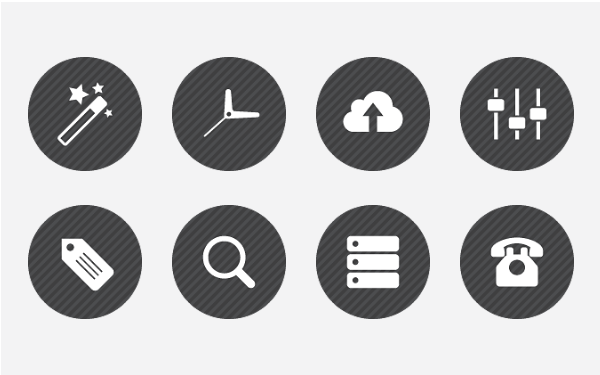 Much like the above, this icon set covers a variety of situations with a distinctive background choice.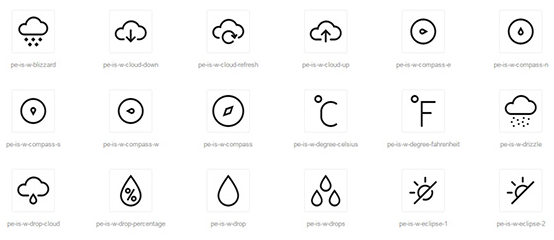 This set is unique among our best free icons because it's an icon font. That means Weather is a font-face that gets imported into your site and styled with CSS. This makes the icons more flexible for UI elements, and they have the added bonus of screen-reader compatibility.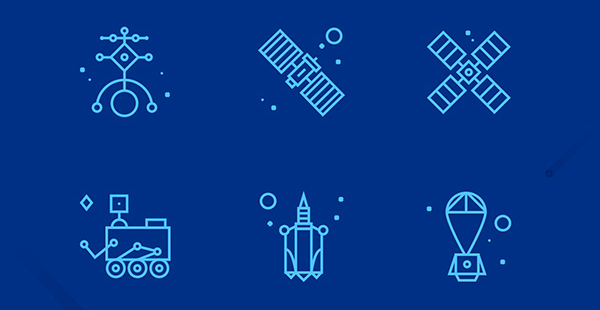 A more narrow icon, but a fascinating one nonetheless. These icons focus on space ships, rovers, comets and planets, with a hip, modern stroke design.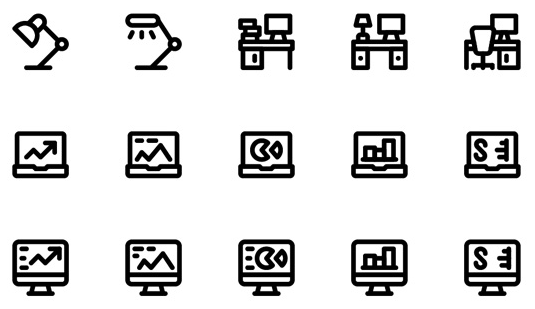 Based on Google's Material Design, these icons depict features of the workaday world like desktop computers, desk lamps, desks, and other desk-themed stuff.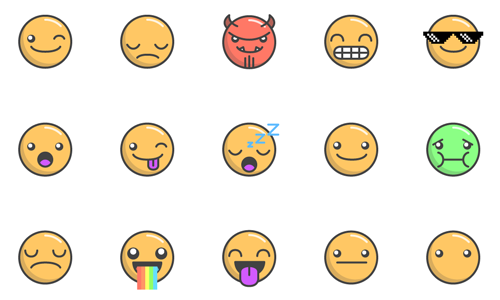 How about a fun one? These colorful, joyous emoji are an awesome choice for expressing a huge variety of emotions.
Smashicons has made a set of their more unusual icons freely available. This includes a cheese wedge, an Angry Birds bird, the crest of Hyrule and Walter White (I think?) A whimsical set, for sure.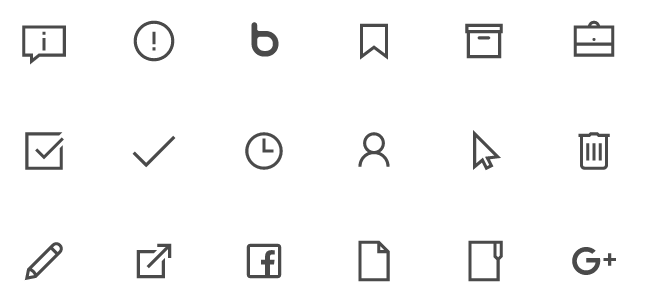 Made to fit in with Windows 10, these icons are an excellent option for a web application or native Windows 10 program. You'll find an astonishing 4,400 different icons available for download, covering just about every situation you can imagine.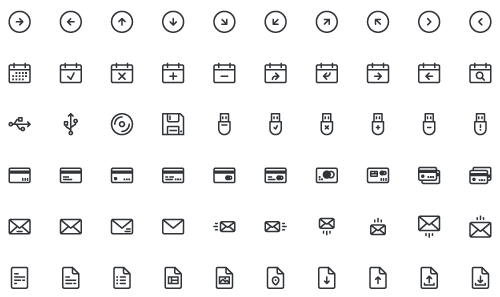 This 140 icon set includes a huge variety of UI icons. You'll find arrows facing in every direction, e-commerce buttons, file icons and more. It makes an excellent starter kit for a new project.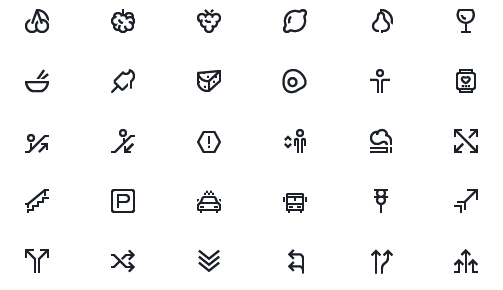 Not all icons have to be large. These tiny icons focus on different situations that the other icon sets on this list, depicting food and driving directions alongside standards like media and volume controls.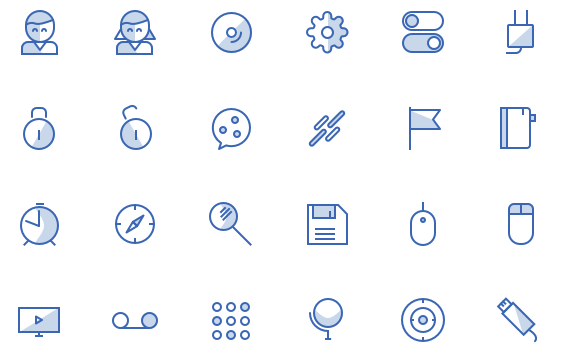 With blue shading, these icons set themselves slightly apart from the black-outline crowd while still maintaining the same legibility and sensibility.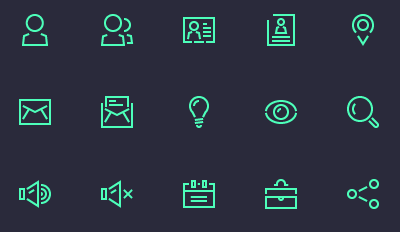 Stroke Gap is one of the more popular icon sets made available recently. Don't let the green color throw you off—it's easy to swap in something different in any design software. The distinctive gap in the stroke outlines makes these icons a little more flavorful than a straight-forward black outline.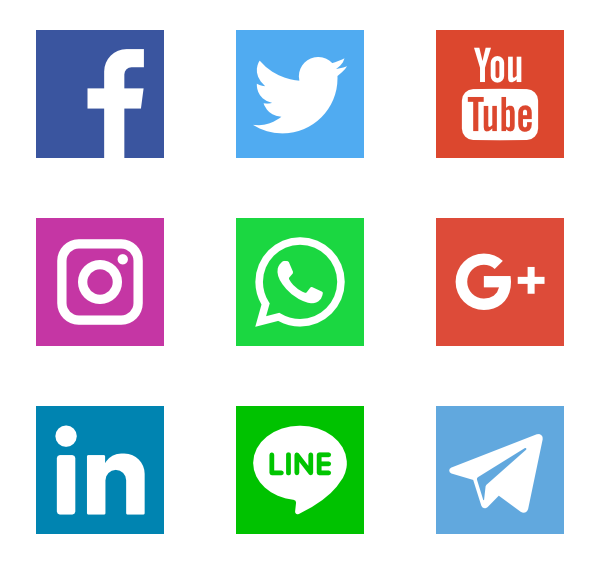 This squared-off set of social media icons will plop down well in just about any project. Some of the best free icons for social media sharing buttons or linking to a clients social assets without using the app icons or logos.

This small-but-practical set includes a variety of sought-after icons for more involved user interface elements. These include some of the best free icons for communication and user interaction.

A circular icon set is designed with user interface in mind, featuring clear, high-contrast imagery for a variety of situations. Exceptionally useful for mobile designs.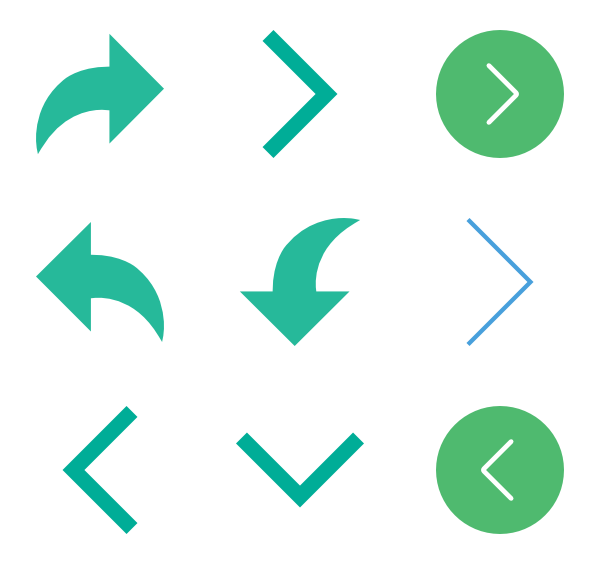 Arrows, get you're arrows! Everyone needs arrows, and you can find many varieties of them right here.
This set of icons focuses specifically on ecommerce icons. You'll find the best free icons for payment methods, shopping cards, sales and more.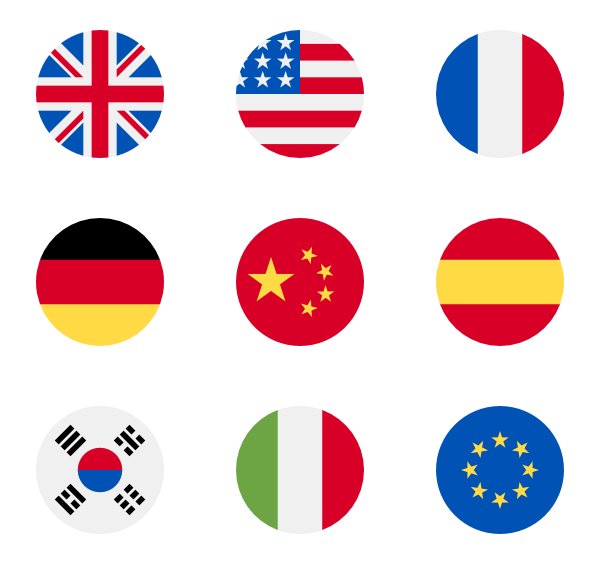 This circular flag icon set would be great for expression localization options. There's one for every country, as well as the European Union.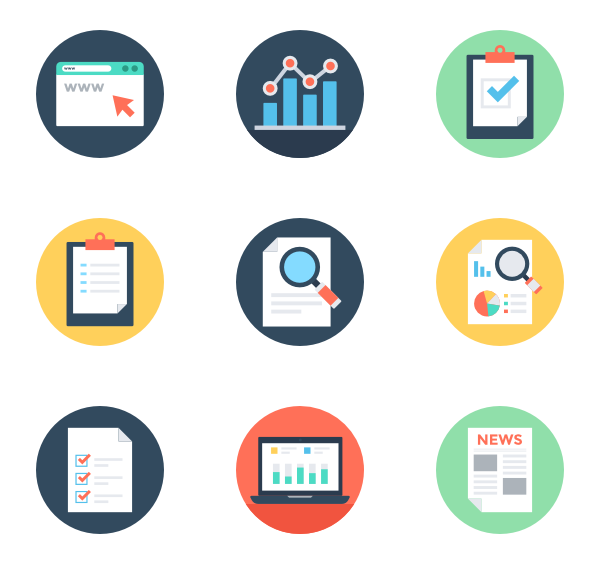 This colorful but understated icon pack includes the best free icons for an analytics dashboard. Includes 150 exceptionally detailed icons for reports, news and charts of all kinds.

This playful set of 36 icons is designed specifically for a resume or job site. It would make a great addition to a portfolio page or CV as well.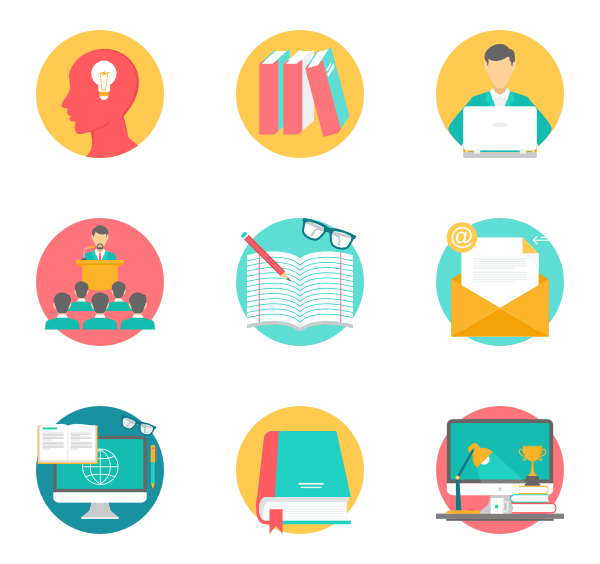 These highly-detailed icons use a tight color scheme to focusing on education. While they won't read well at a smaller scale, these icons would be excellent for prominent placement on a carousel, three-up or slider.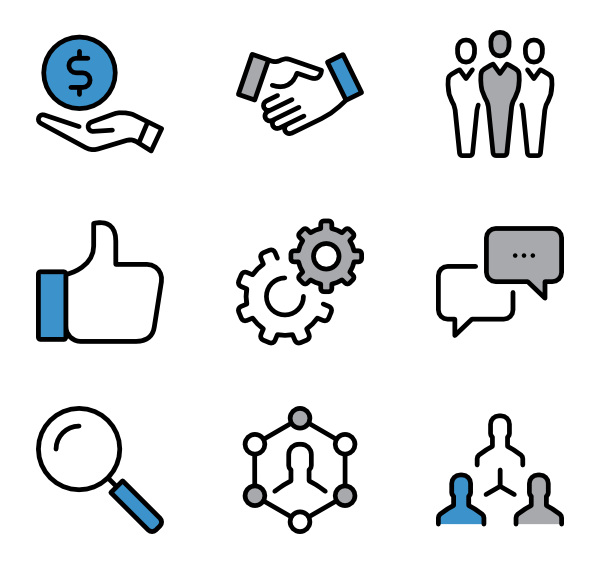 This straight-laced set of business-themed icons would be beautiful on nearly any corporate or admin page.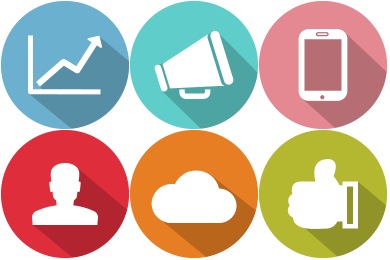 This small, flat icon set uses circular designs and long shadows. It contains a variety of multi-purpose, generic icons that you can use for a number of different projects.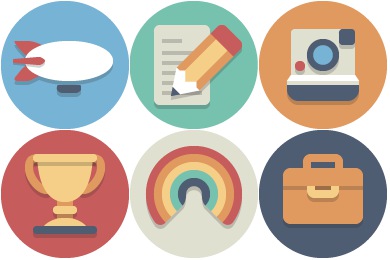 This playful design uses shallow shadows and a circular design with a retro, faded color scheme. Great for a hip layout, or one-off use as a prominent on-screen element. Probably too busy and limited to base your whole UI on it, though.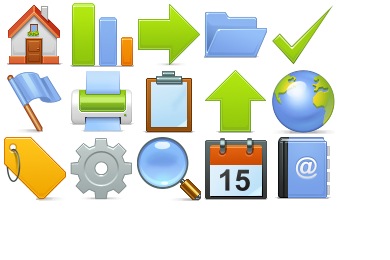 These three-dimensional icons might look outdated by today's standards, but they mesh well with older versions of Windows and corporate intranets. If you need an older look, this set is a great place for you to start.
Author:
Alex Fox