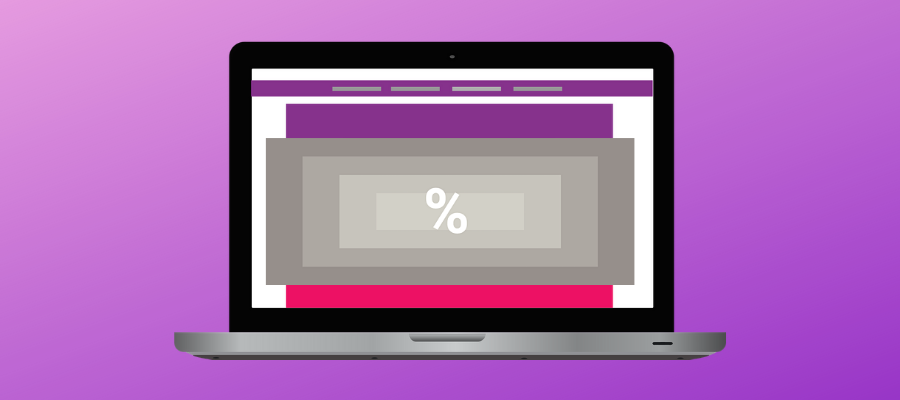 Website owners/designers/developers are always looking for the best strategies to convert new leads into loyal customers, and popups are one of the most effective ways to catch your audience's attention. Unfortunately, popups can be intrusive and often turn users away.
As per a study by HubSpot, popups are one of the three most disliked forms of advertising, along with telemarketing calls and auto-play videos. As a designer/developer, these popups can be a worrisome aspect of your website and hence, you need to tackle them smartly without damaging the overall user experience. 
You'll never be able to convert everyone, but popups don't have to be detrimental to the user experience. With skillful implementation, you can use them at the right times and at the right place to maximize conversions without turning your audience off. By taking into consideration the right design and formats, you can make popups work. So, here are some of the best tactics for designers and developers to help them successfully implement website popups.
#1. Replace Entry Popups with Exit Popups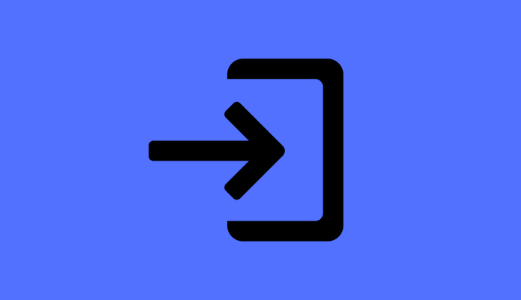 Entry popups are still one of the most common strategies among website designers/developers, but they can also cause problems for the customer experience. Most users don't want to be interrupted by an unwanted popup when visiting your site for the first time.
Rather than creating popups at the beginning of the visit, you should consider using exit popups to increase site visit times and keep users interested right before they planned to leave. Exit-intent popups use a range of triggers to determine when a customer is likely to leave your website.
Some ads can be displayed more than once, but showing the same popup multiple times will start to annoy your users. Limit your exit popup to a single appearance in order to increase its effectiveness while limiting exits.
Make sure that your exit popups get straight to the point—users who intend to exit will likely only spend a few seconds reading your ad. Offer them a clear value that they won't want to miss out on. The key is maintaining their interest a little longer and giving them more opportunities to stay engaged with your brand.
#2. Use Personalization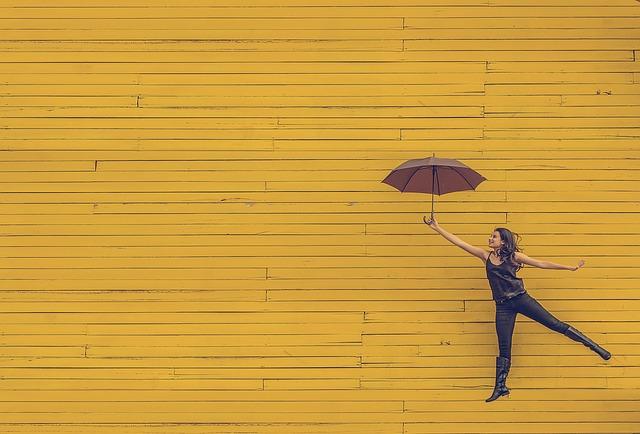 Internet users expect personalized experiences from online brands, yet many businesses continue to provide the same generic content to their entire audience. If you're interested in improving your conversion results, personalization is one of the best ways to reach your goals as a successful website designer/developer.
At the end of the entire designing/development activity, we all want our websites to perform exceptionally. Effective personalization starts with robust customer information that gives you the data you need to segment your audience. A user who viewed a specific type of product before leaving, for example, could be targeted with ads for similar items. 
Get cues from your marketing team members and ask them to carefully segment the final audience into groups. Once done, it will be your task to make these website popups feel less invasive and more convenient, increasing conversions and your average site visit length.
It's also important to consider each user's place in the customer journey when developing personalized content. First-time readers should receive different popups from customers who are already familiar with your brand and products.
Long-term engagement is the top priority for new leads, and your goal is simply to keep them interested in your brand. Users often need to interact with a brand ten or more times before making a purchase, so content this early in the sales cycle shouldn't always be targeting conversions.
Later in the process, you can use retargeting and lead nurturing to maintain strong customer relationships and prevent users from becoming inactive. Treat each phase of the sales cycle differently, and don't assume what worked for one group will be as effective for another.
#3. Split-test Everything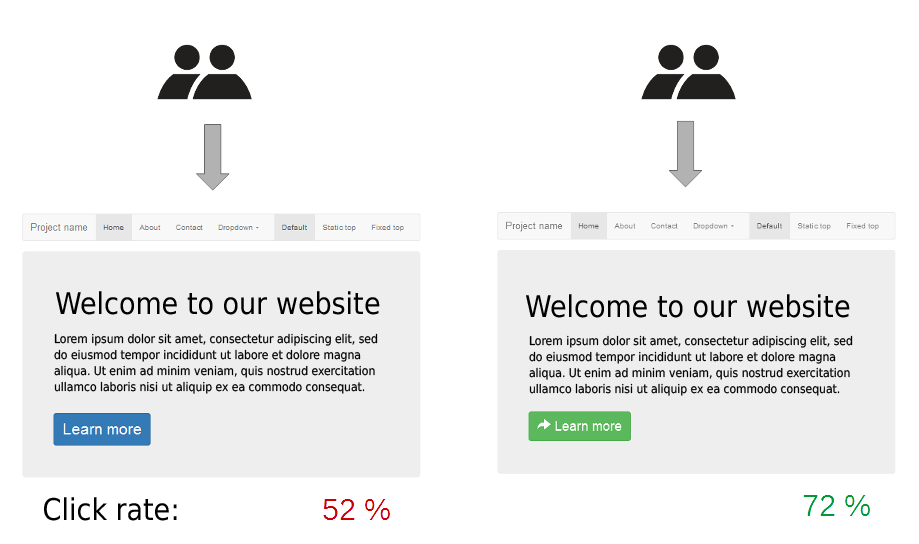 Just as customer data is vital to marketing personalization, marketing data plays a critical role in improving your design/development campaigns. Consistently split-testing your design gives you the opportunity to identify your best and worst strategies and continue to refine your approach over time.
Rather than being limited to one popup, for example, A/B testing allows you to try your two best ideas and see which one leads to better results. Split-testing also makes it easy to experiment with new tactics on a smaller scale before using them in an important campaign.
#4. Stick to a Single Goal
Popups are all about quickly communicating value to your customers, and using more than one value or call to action will only decrease conversions. If you're offering a 10 percent discount, for example, that should be the only offer in the popup.
Limiting an ad to one call to action also makes it more visually clear. Use a large font in a striking color to direct their attention to the offer, and avoid any backgrounds that could make the call to action more difficult to read.
In addition to discounts, you can also offer VIP memberships, giveaways, contests, e-books, and more. Don't be afraid to try out different offers and see what your audience responds to. Whatever leads to the highest click-through rate is the best way to grow your contact list.
#5. Make it Easy to Subscribe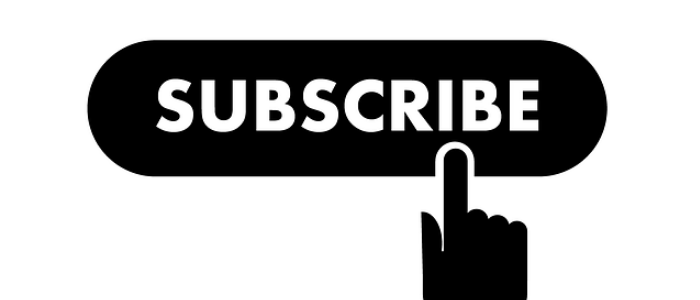 Even if users are interested in your offer, they'll lose motivation if you have a long sign-up process or ask for a lot of information. Design such forms that ask only for the most important data points such as their email address, name, or phone number. If you go beyond those basic questions, make the additional fields optional to increase your sign-up rate.
Make sure to go through the sign-up process yourself rather than relying on customer feedback to fix any issues. You'll be able to identify problems with your website and make changes more quickly. That said, customer feedback can still be a valuable resource when improving your user experience.
#6. Target Abandoned Carts
Most online shopping carts are abandoned before the sale, and you can earn a lot of money simply by targeting abandoned carts with personalized messaging popups. As a developer, you can add an exit-intent to checkout screens in order to give readers a second chance to think about the purchase.
Many businesses offer a discount or free shipping on the product in question to persuade customers who are on the fence. Again, remember to consistently A/B test your cart abandonment popups to determine which offers and ads lead to the highest conversion rate.
Some website designers and developers avoid popups in an attempt to streamline the user experience, but they can be incredibly powerful when used in the right ways. These tips will help you take advantage of the opportunities popups offer while creating a better shopping experience for your customers. By constructing a simple format, simple design, and simple text, you will exploit these dreaded popups to the best of their abilities.
About the author
Mark Coleman is a passionate writer, currently working as an Editor at MarkupTrend. Markup Trend offers free resources for developers, designers and webmasters and is updated daily. Mark is available for hire for product and business promotions.
Author:
Spyre Studios