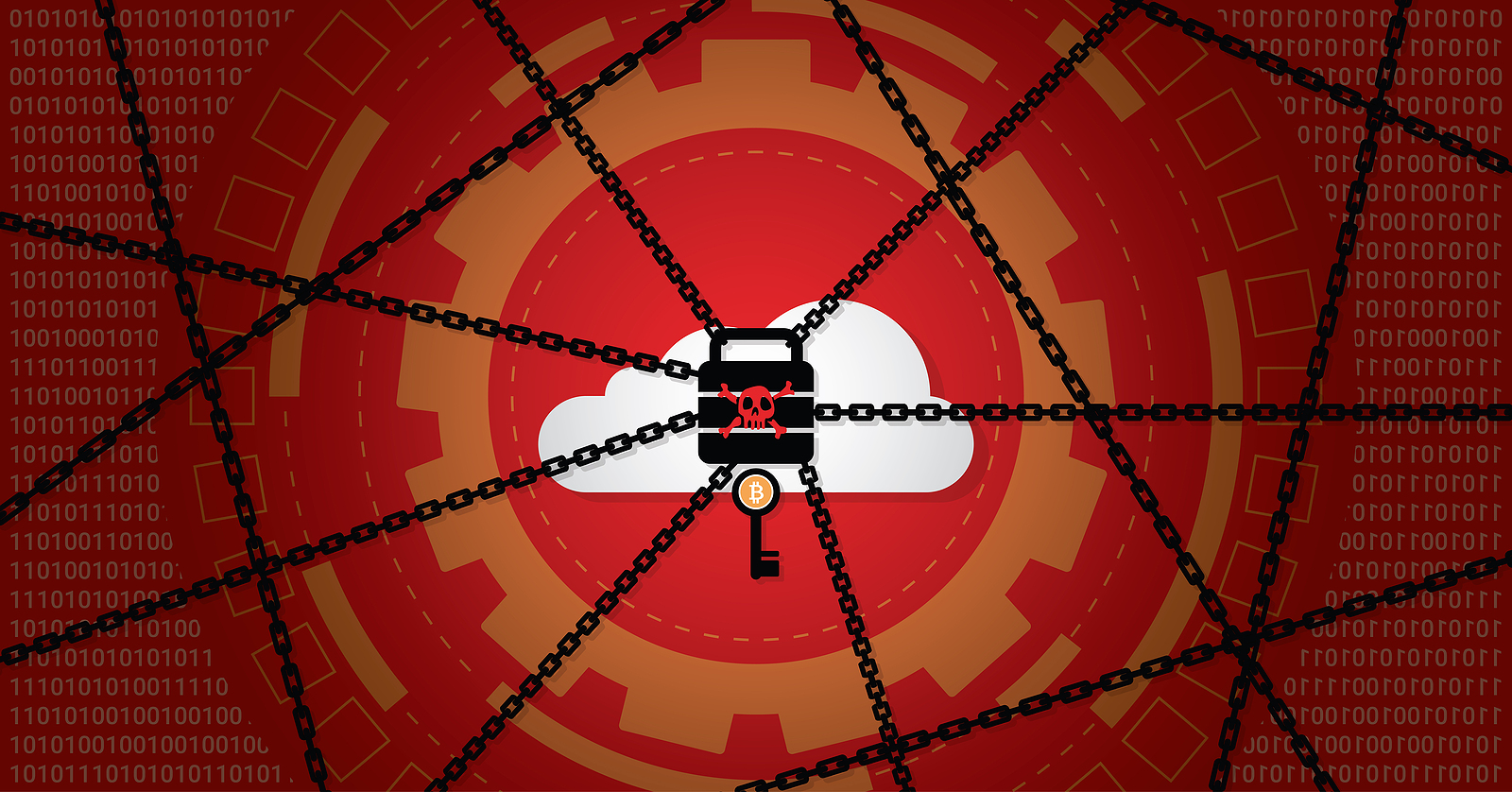 Internet hackers and scammers are always looking for new ways to access your online accounts and data, and ransomware attacks are now one of the most common forms of data leak.
Ransomware is a form of cyber attack where your data is encrypted by hackers who then demand that you pay a ransom before they release it. But even if they do release the data, they can use the stolen information for identity theft or leak commercially sensitive information. Attacks can also impact the organization's customers, as the stolen data may include their personal and financial details.
So it's clear that businesses and individuals need to know how to protect against ransomware attacks. Here is some advice on how to stop ransomware ruining your business: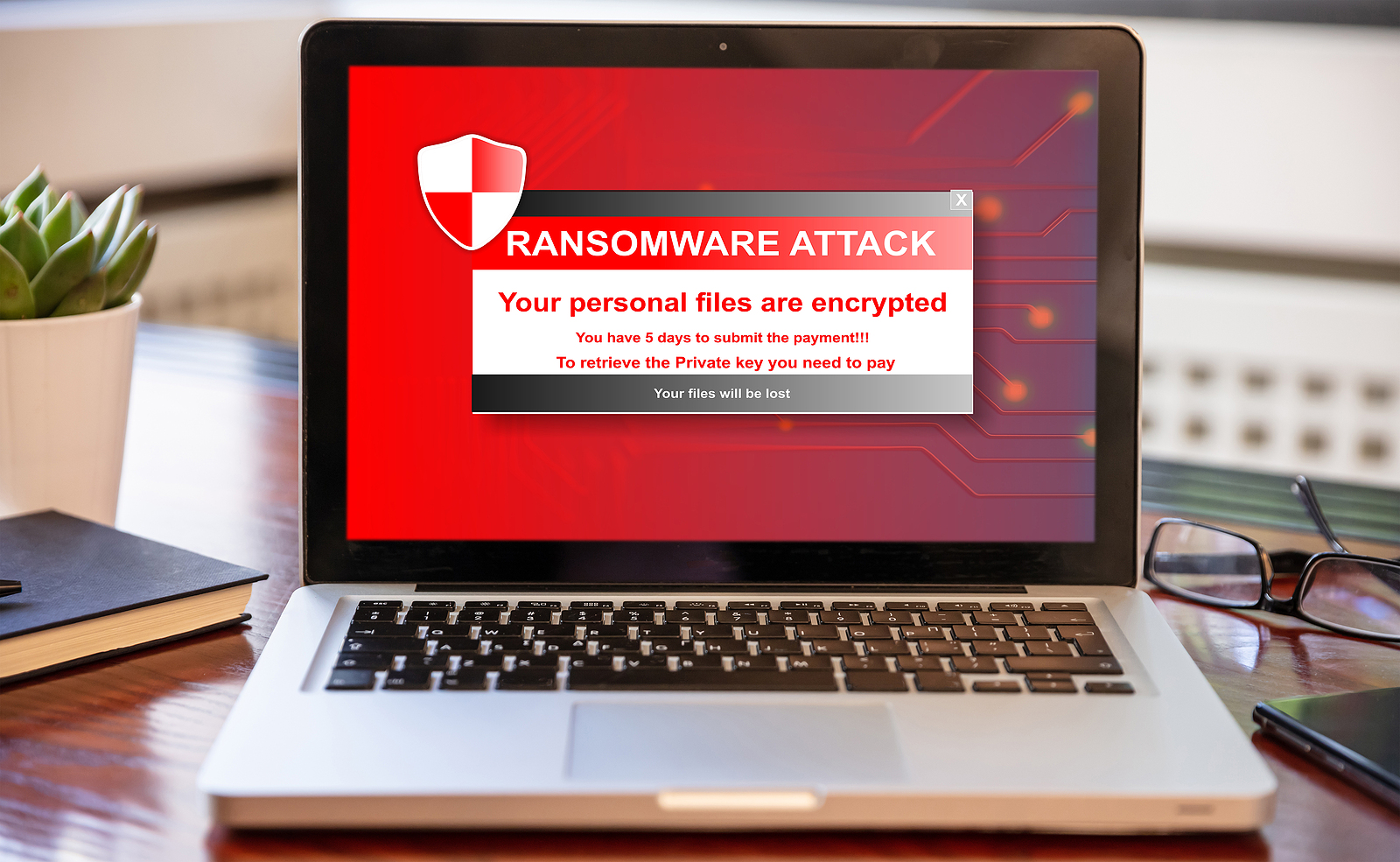 Access the internet through a VPN
Using a Virtual Private Network (VPN) is a great way to secure your internet communications.
You access the internet through a secure VPN client which exchanges an identification key with the VPN server you are accessing. The computers can then verify each other's identity and from that point all of your Internet communications are encrypted. This prevents cyber criminals from intercepting your data.
As highlighted on the Vipre VPN site, there are many benefits to using a VPN to protect personal information and data while browsing the internet. Such benefits and features include:
Keeping your true IP address hidden
The ability to safely bypass content filtering
Having full privacy across all devices
Zero logging and data encryption capabilities
And more…
With more people now working from home and accessing different areas of their professional environment and day to day operations online, having a VPN for both work and home is ideal
Use strong passwords
Don't be tempted to use the same password across all of your internet accounts. Doing this means that a hacker would be able to access all of your accounts if one password is compromised, for example in a data breach.
Use strong passwords which are made up of at least 8 characters including a mix of upper and lower case letters, numbers and symbols. If you find it hard to remember all the different passwords, using a manager like LastPass can help.
And for individuals that don't want to use software or applications for password storage, there are plenty of password generators that can always come up with super complicated variations for you to use on different sites.
You can see an example of what to include when using a password, through the screenshot below of Passwordsgenerator.net.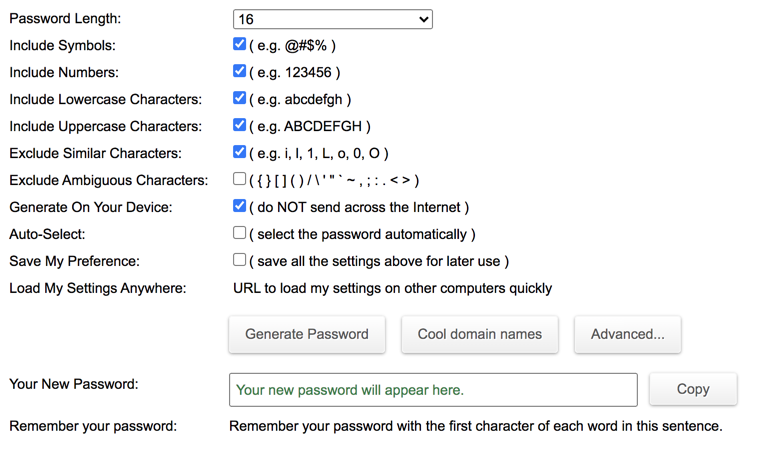 Enable two-factor authentication
Two-factor authentication is now offered on many internet accounts including online banking and social media accounts. It requires you to provide a security code as part of the login procedure, which is created using a code generator on your phone or a card reader.
This gives your account an extra layer of security, as it makes it more difficult for hackers to gain access by impersonating you.
And when it comes to protecting your website and blog access, WordPress has plenty of plugins to help with security. You can view a list of these security plugins here.
Some of the most notable security plugin and features highlighted in this list are:
Sucuri
iThemes Security Pro
Jetpack Security
Wordfence
BulletProof Security
All In One WP Security & Firewall
Google Authenticator
And even if you aren't using WordPress, there are plenty of other alternatives out there as well.
If in doubt, change your credentials
If you have an account on a website that suffers a data breach or ransomware attack, it's important to change your password straight away.
To be on the safe side, changing your passwords for all of your online accounts will give you better ransomware protection.
It's also important to note that credit check and security solutions like LifeLock continually notify their users of data breaches and companies that have been hacked. These are important to be aware of, especially if you are using the same passwords across a wide range of sites.
With data leaks now happening almost data, your most secured passwords may likely already be in hands of others and sold continuously on the dark web.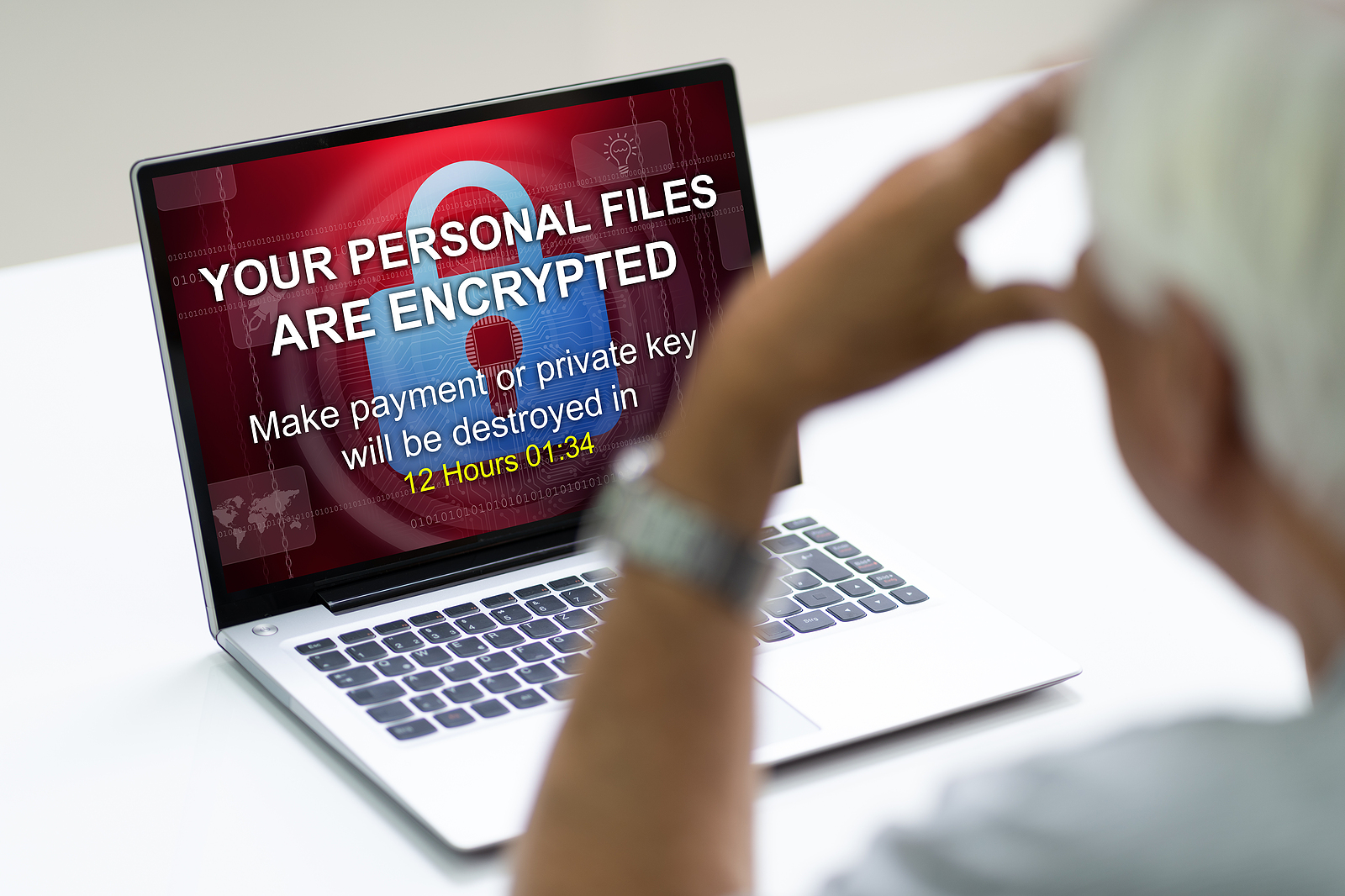 Make regular backups
It's really important to take regular backups of your data and store it on an external drive that isn't connected to your PC. You could also back it up to a cloud storage facility like Google Drive.
In the event of a ransomware attack, you may feel that paying the ransom is the only way to get your files back. However there's no guarantee that the hackers will decrypt your information once they receive their payment.
In previous years, the cost of additional storage and memory for a computer were quite expensive. Now it's a mere fraction of the cost, and you simply can't put a price on everything you've spent so long to build up and grow over time. Daily, weekly and monthly backup automation is best, but just make sure you have something in place and not just hoping for the best.
By backing up your data regularly,  you will already have a copy of your files and so won't be tempted to pay the ransom.
Protecting Your Personal Information and Websites from Ransomware
Of the many different online threats that we all can potentially experience on a daily basis, ransomware is quickly making it's way to the top of the list. And with the rise of cryptocurrency and bitcoin making such threats and payments untraceable, it seems like there is no end in sight for such attacks and hackings.
To keep your online business, websites and personal information safe, be sure to implement these winning security setting sooner than later. After all, it's much easier and more effective to protect yourself today, than trying to repair the damage after it's been done.
Author: Zac
Zac Johnson is an entrepreneur with 20 years of experience in the world of online marketing and branding. Follow his journey at Blogging.org and ZacJohnson.com.