If you've ever had to design a new mobile app, then you will know how difficult, labor-intensive, and time-consuming that task is. To relieve you of some of that workload, we have selected an assortment of the best Android UI kits that Envato Elements currently offers.
Find Beautiful Adobe XD UI Kits on Envato Elements
If you're looking for professionally designed Adobe XD UI Kits for your next project, Envato Elements should be your first stop. You can get all of these UI kits with Envato Elements, which gives you unlimited downloads of WordPress themes and plugins, web templates, and email templates!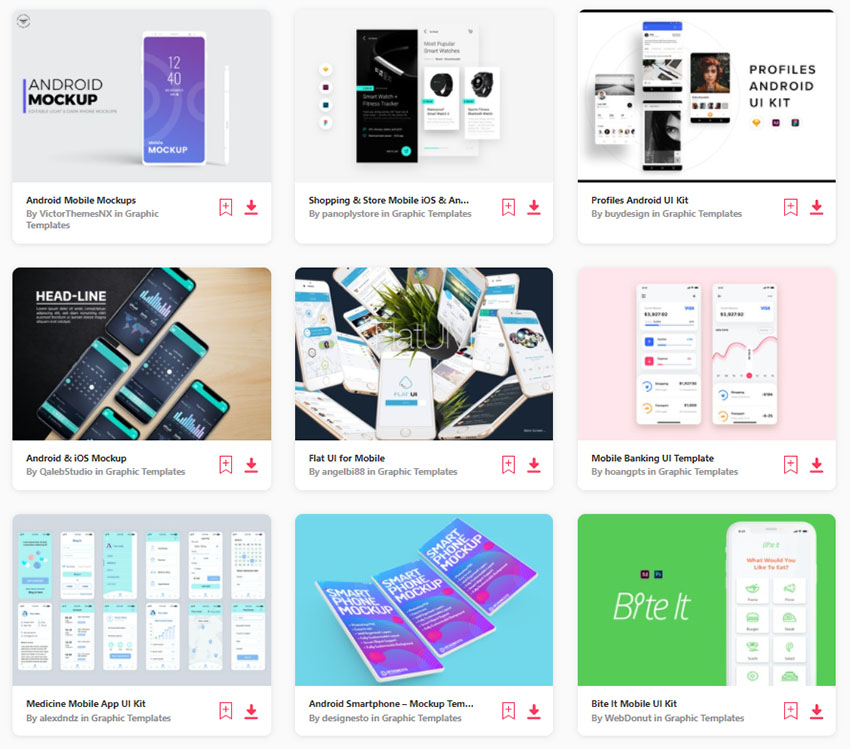 Best Mobile UI Kits for Android
These UI Kits for Android are available for a range of design applications; Adobe Photoshop, Adobe XD, Figma, Sketch, and Adobe Illustrator. The programs you can use them with are listed with each description.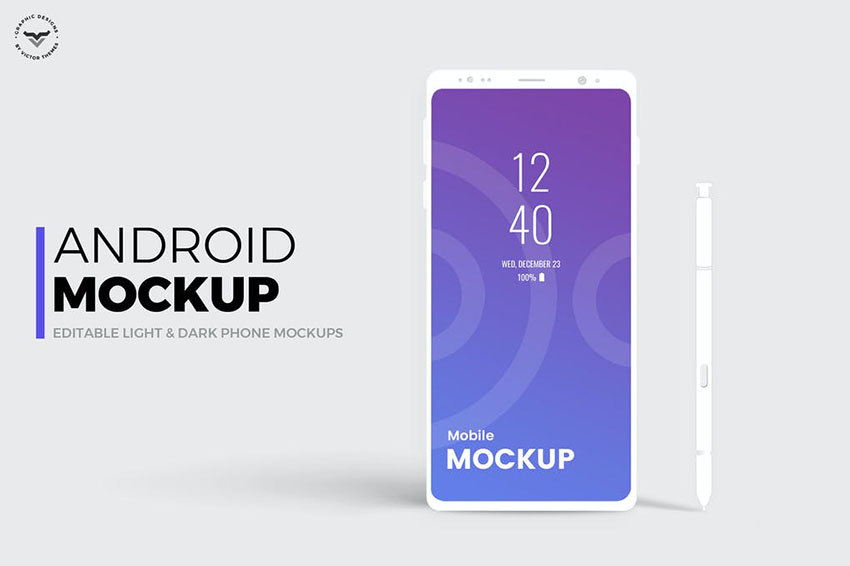 First on the list is Android Mobile Mockups which comes with beautiful and unique layouts, PSD and JPG files, and all the components you need to design a beautiful Android app.
It's a great UI Kit thanks to its high quality design, so go ahead and give it a look.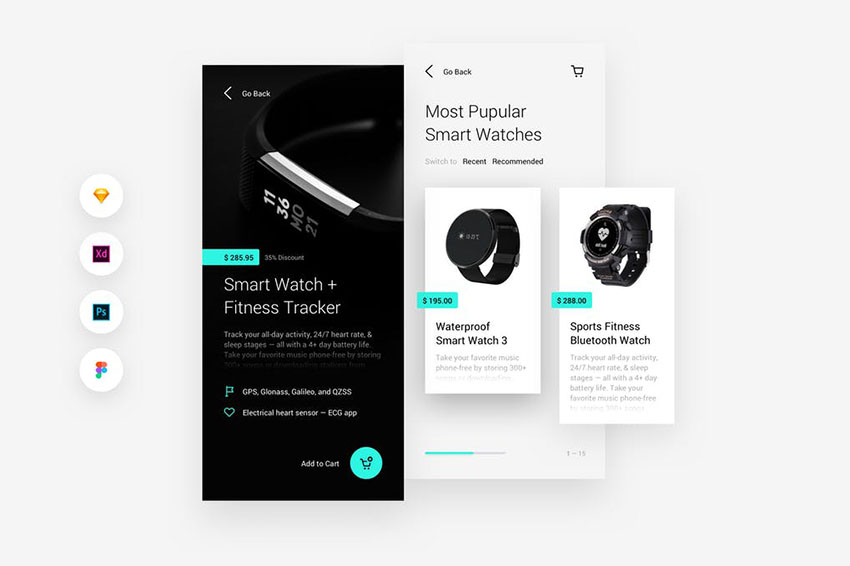 This is a fantastic UI kit that includes a multitude of cool features:
Shop, store, and E-commerce screens
Product screen and popular products slider
Unique, stylish, and modern design
Fully customizable
All of the features included are a great asset for any quality design, but especially helpful for a UI kit.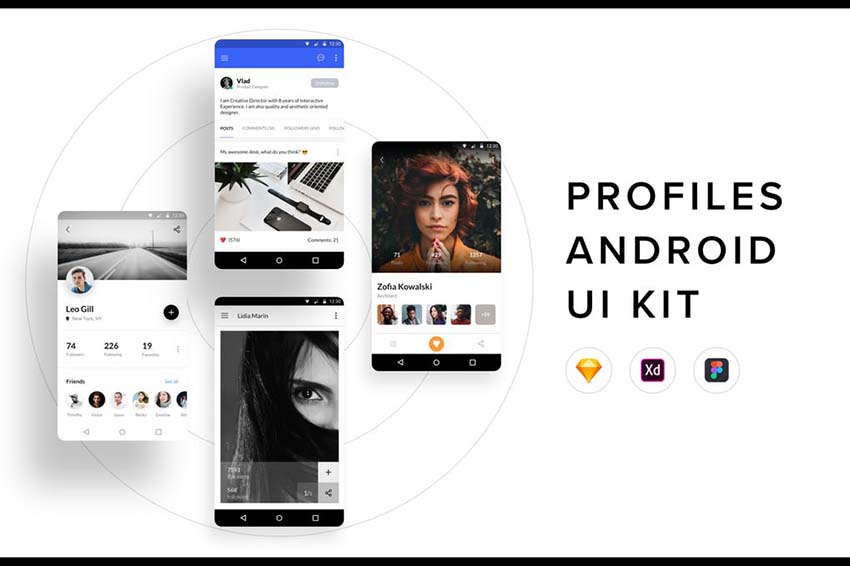 Profiles Android UI Kit is one of the best UI kits here. It comes with a modern design, purposeful elements, and all the components you'll need.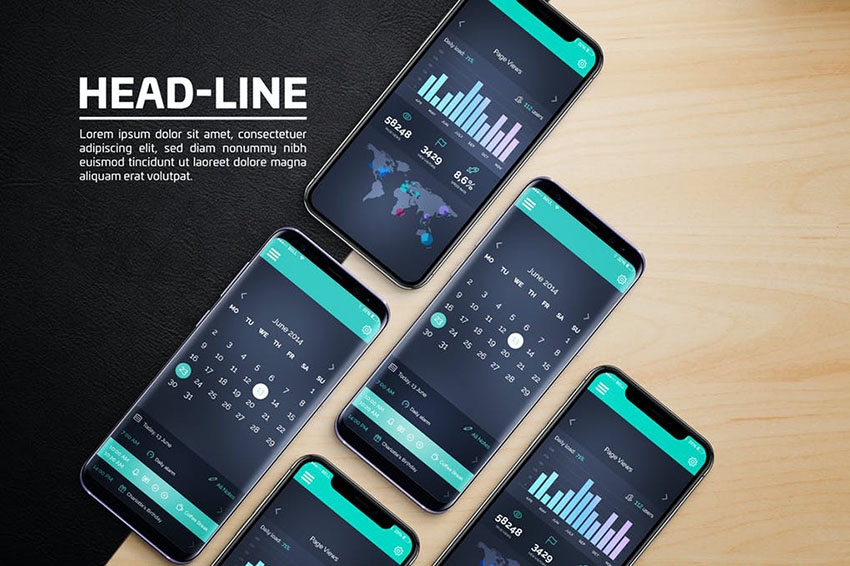 Up next, we have the Android & iOS Mockup UI Kit, which is a fantastic Kit for all of your app design needs. This UI kit is one of the best you can get thanks to its 6 HQ PSD presentations, easy and fast editing via Smart Objects, and 4500×3000 px format.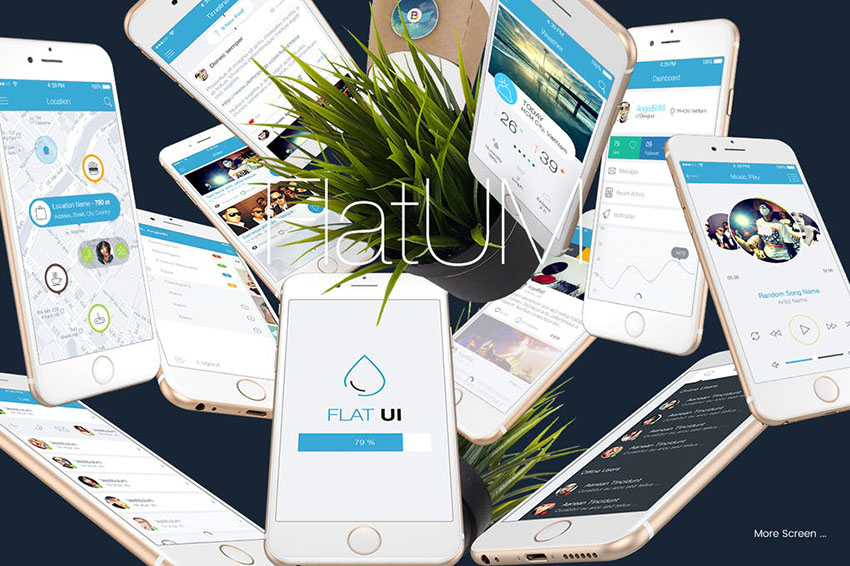 Flat UI for Mobile is a kit that includes 32 PSD files. This UI kit is elegant, beautiful, and modern, not to mention that this kit has been designed and built to be as customizable as you need it to be.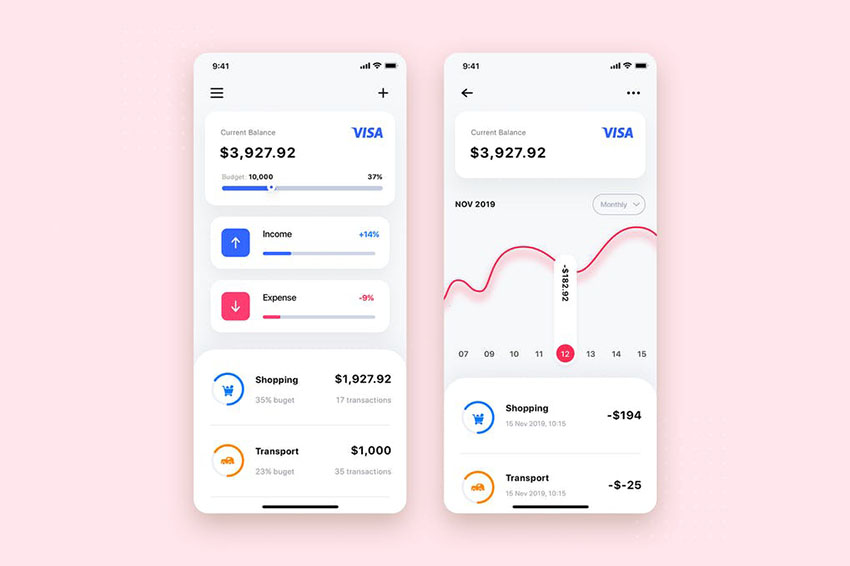 Each screen in the Mobile Banking UI Template is fully customizable, easy to use, and carefully layered and grouped in Sketch. It's all you need to create a quick prototype for an Android app.
Some of the best features of this template are:
Pixel perfect screen designs
Fully customizable
Organized nested symbols and overrides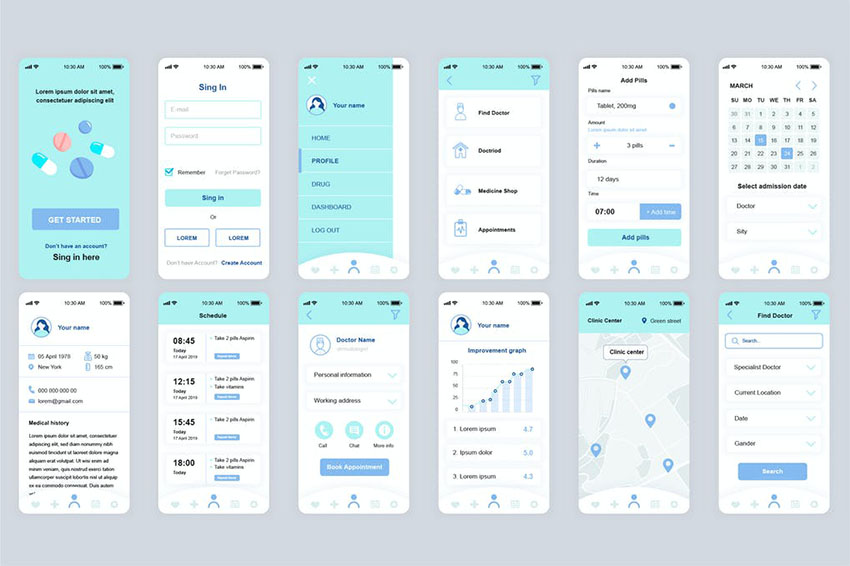 The visual design of this kit features plenty of space, beautiful components, and fantastic typography. The kit also includes numerous design elements, and each screen is pixel-perfect and easily customizable for your project.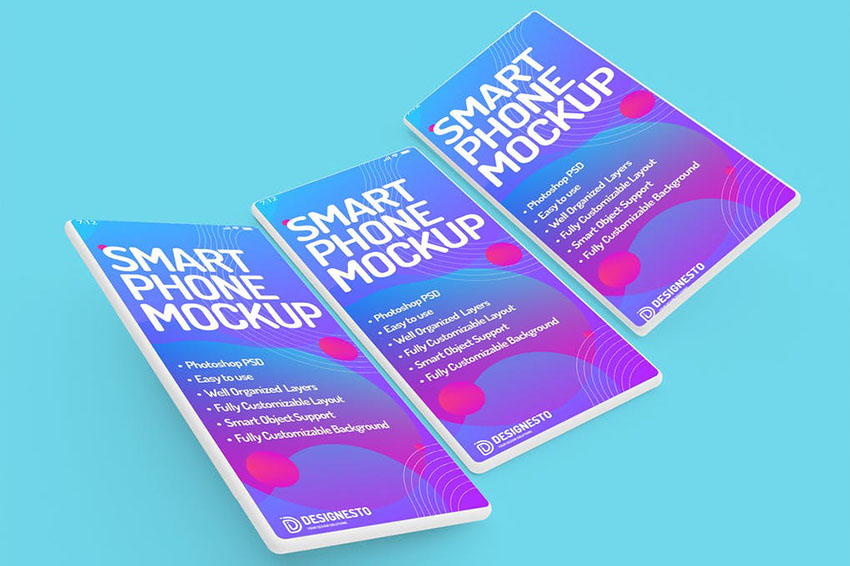 Android Smartphone – Mockup Template is the perfect choice for your Android app. All elements on this beautiful template are fully customizable, and will look great on your new project.
Some of the great features of this UI kit are:
Well Organized Layers
Fully Customizable Layout
Smart Object Support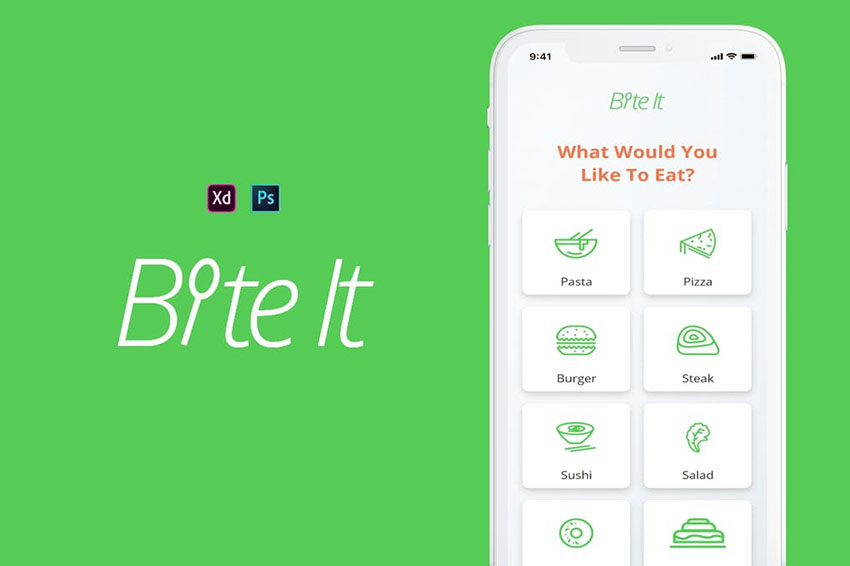 If you're looking to create designs in minutes with organized layers and assets in Adobe XD, then Bite It Mobile UI Kit is the right choice for you.
It's super easy to use, will help you design your app in no time, and it's compatible with Adobe XD and Adobe Photoshop.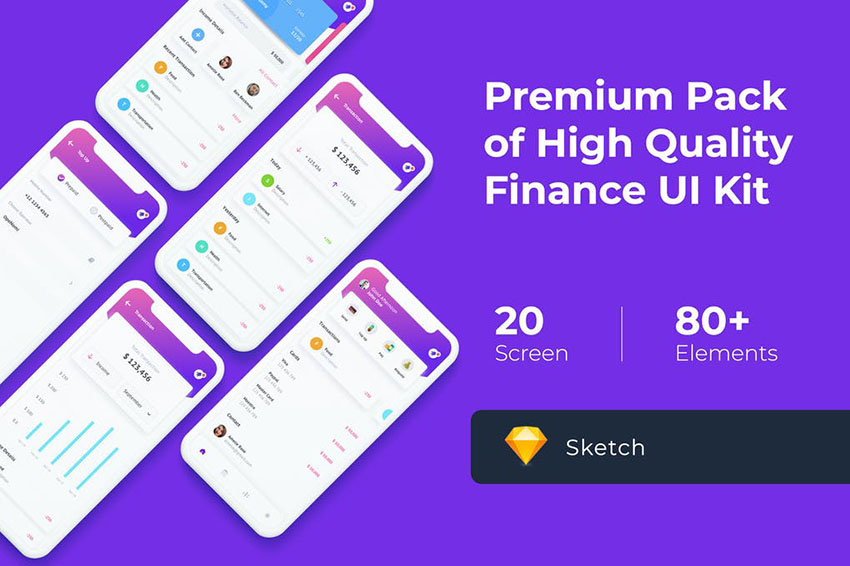 This UI Kit consists of over 20 high-quality templates that will help you build your next finance Android app. All you need to do is to customize the screens, add any of the elements you need, and you'll have a gorgeous app in no time.
Some of the features that make this pack a must-have are:
20 pixel-perfect screen designs
80++ UI Elements
100% Vector Layers
Free font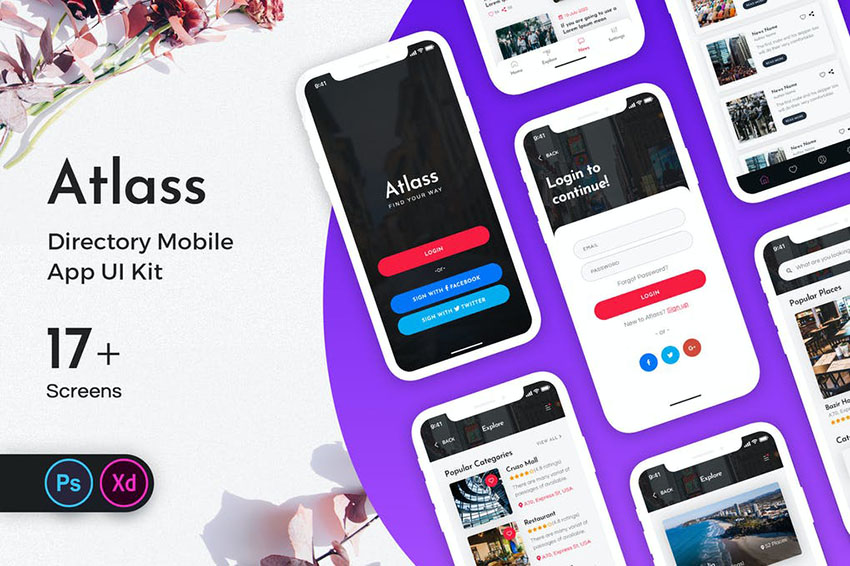 The Atlass Directory Mobile App UI Kit includes over 17 unique screens with 50+ sections, and PSD, XD, JPEG files. And since all the objects are fully customizable, your application will look exactly the way you want it to be.
So what are you waiting for? Go ahead and check out this amazing UI kit.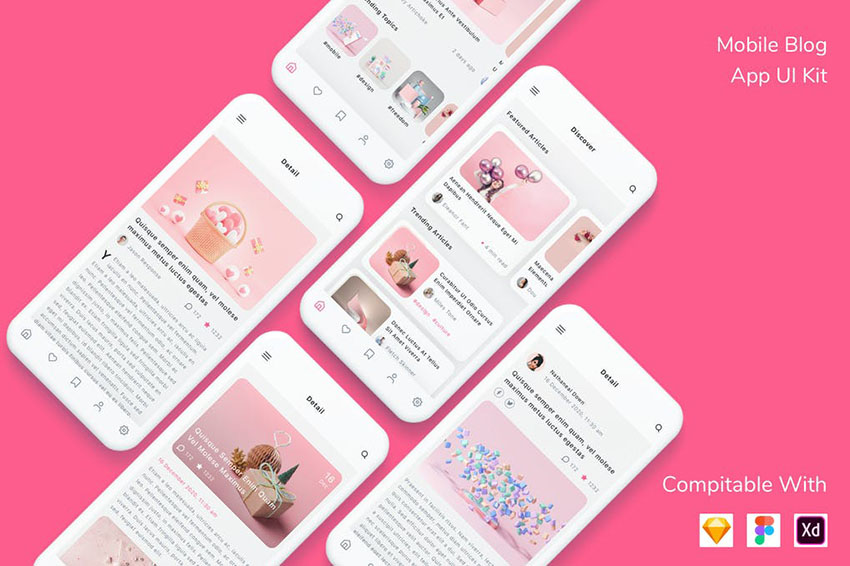 If you're looking to create a blog application, then the Mobile Blog App template is the right choice for you. This UI Kit comes with a pixel perfect minimalistic design that will catch the attention of your users.
This UI kit also comes with a fully customizable layout, and a Sketch, Figma, and Adobe XD files.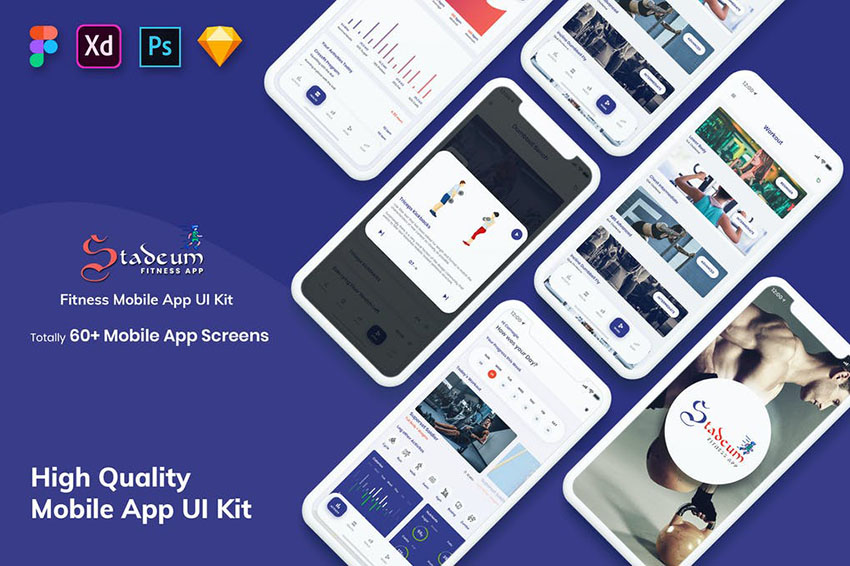 The Stadeum – Fitness Mobile App UI Kit is a high-quality fitness template that contains all the elements related to fitness and sports.
This kit also contains 60 screens, each of them is fully customizable, easy to use, and carefully layered in PSD, Sketch, Adobe XD, and Figma.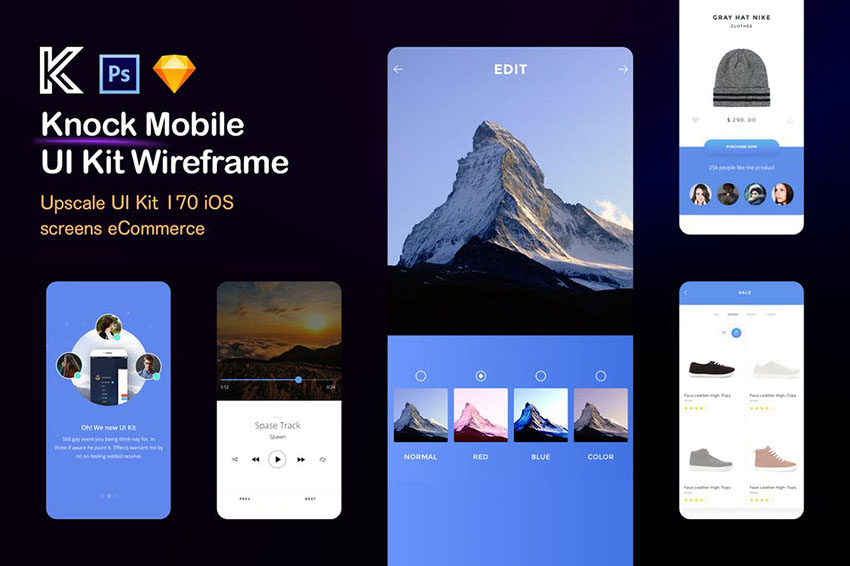 Okay, so this one's iOS as opposed to Android, but still worth checking out. Knock contains more than 170 mobile iOS screens covering six categories and includes both a Sketch and Photoshop version.
If you're looking to create beautiful and professional mobile applications using a large number of elements, then Knock Mobile UI Kit is the best choice for you.
Not convinced yet? Check out some of its great features:
170 Files, 750x1334px
Layered Photoshop files
Fully customizable
100% Vector Shapes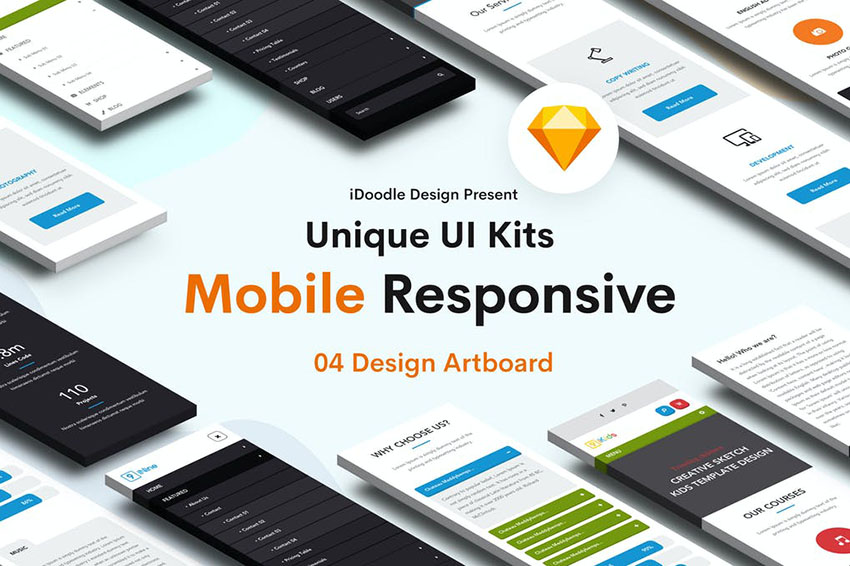 If you're looking for a pixel perfect design, organized and well-layered UI, and a beautiful template, then I believe that Mobile Responsive UI Kits Design is the one for you.
Go ahead and take a look at some of the features it offers:
4 Awesome designs
Clean and unique layouts
Fully customizable – all colors and text can be edited.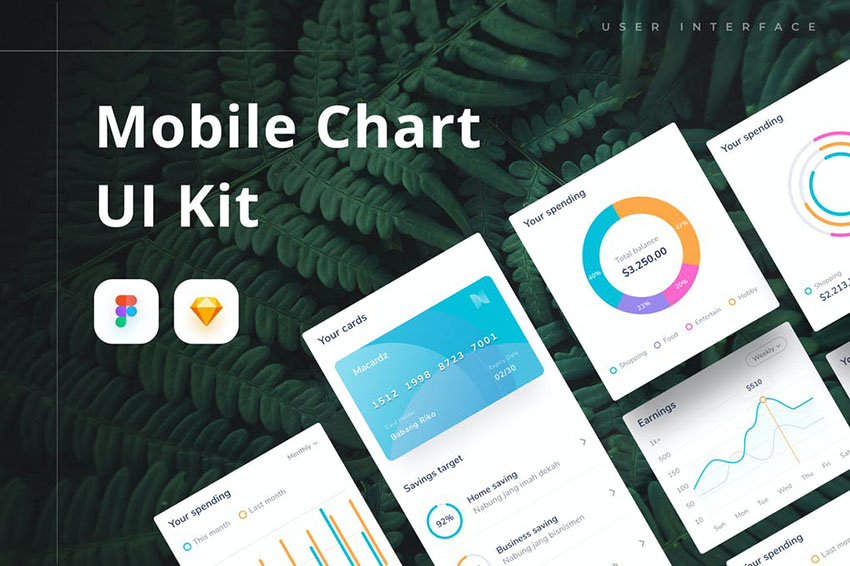 If you're looking for a chart template, then Mobile Chart UI Kit is a good option for you. The Sketch and Figma components give you full flexibility on the way you want your app to look, and the pixel-perfect design will elevate it to new heights.
Why Should You Use a UI Kit?
Now that you've seen some of the best Mobile UI Kits for Android, let's go over why you should be using them instead of creating your own.
1. Affordability
You'll be saving valuable resources and not to mention time when you use a UI kit instead of hiring a designer to create the layout for you.
2. Design Quality
The UI Kits we chose in this list are very high quality, which will allow your app to look professional and attractive to your users.
3. Multiple Options
Most UI kits come with multiple layout options which will allow you to choose the one that best suits your vision.
How to Choose a High-Quality UI Kit?
There are a lot of things to keep in mind before calling a UI Kit high-quality, but here are the biggest indicators in our opinion:
1. Organization
A well organized UI kit is a valuable one that will not take up a large chunk of your time trying to figure out where everything is.
2. Number of Elements
A large number of elements is an important attribute in UI kits since it allows you to be creative and not limited to the few options you have.
3. Great UX
A beautiful design in a UI kit is critical, but if there's no emphasis on UX, it's all in vain.
More UI Kit Collections 
Get Started With a Premium UI Kit for Android
What an intensely exciting collection of the Best Mobile UI Kits for Android that one can find today. We spent some quality time investigating each of these kits. Now all you have to do is to prototype your ideas into reality.