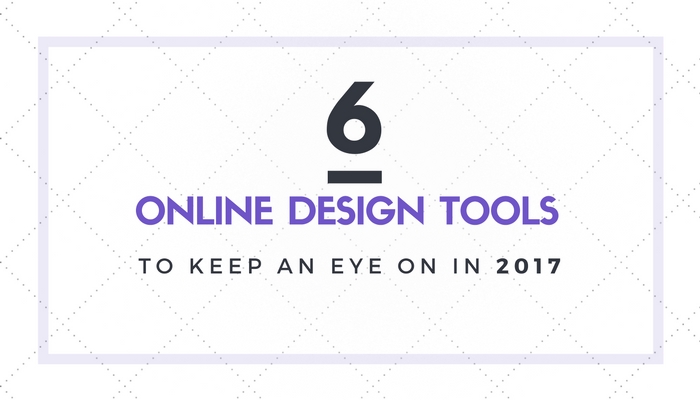 The online design sphere is constantly advancing and welcoming new platforms to its previously humble list of tools. The demand for quick and intuitive design on the go has inspired the creation of many browser-based online design tools. In this article, we'll examine some of the newest additions to the online design tools family and discuss what surprises may the industry hold for us in the upcoming year.
Desygner is yet another alternative to DesignBold and Canva that has deserved some special attention throughout the last year. Since it's still new, the tool is not the first thing that crosses people's mind when it comes to designing an image online. Yet, you should definitely consider it if you're looking for a new online graphic design environment to create your projects in. Desygner has a premium version that gives users access to a special design library. But despite having some limited functionalities in the free plan, Desygner allows effortless switching between art board dimensions. Something, Canva locks away only for its premium plan. Desygner is another developing online design tool that may surprise us with an even extended set of functionalities in the following months, so stay tuned.
Vectr is a free, cross-platform online design tool that allows users to design in a vector environment. It's incredibly intuitive and provides users with an abundance of convenient features, like preset shapes, smart object snapping, advanced vector drawing options and more. Vectr also has a clean and neatly arranged dashboard. Instead of being hidden in complex, multi-layered menus, all the necessary metric info and properties are displayed right at your sight. Vectr is still under development but its already getting the crowd going. The tool's strong start and the support of some huge investors suggest we could expect even more awesome features in the upcoming year.
Figma describes its product as a multiplayer design and editing tool. Besides being incredibly reliable, bug-free and highly intuitive, Figma does the hard job of creating a synchronized platform for creatives to collaborate in a real-time design environment. Figma allows users to quickly integrate with Slack and add up new team members. Work is constantly saved with version history that allows users to restore previous versions of their work. It also works with Sketch files and has a dozen of convenient additions that make collaborative design a breeze.
There's something enchanting in the way DesignBold works and you can feel it immediately after starting your first project on the site. In a way, DesignBold's layout and idea remind of Canva. What makes it different from the popular online design giant is its editorial approach to design. DesignBold has an available set of pre-made templates that, compared to other tools in the branch, have a rather professional and sophisticated feel which strays away from clutter and freehand typography. This makes DesignBold ideal for business purposes as it guides the user toward creating a high-quality design with a corporate feel, suitable for presentations, classy magazines, sleek invitation designs, etc. DesignBold has much more to offer and with new templates constantly added to the platform, there's a lot to expect from this online design tool in 2017.
If you're new to design and you're looking for an easy-to-use online design tool for creating your social media posts, Stencil might offer just what you need. Although it provides plenty of functionalities, Stencil's dashboard is very simple. The tool is focused mainly on social media post design so the features it presents are all oriented around this topic. The popular quotes integration is a unique function that will help you in designing a compelling SM post. There's a lot this tool can add to its features and we should be looking forward to seeing its functionalities being developed even further in 2017.
Adobe Spark is where the Adobe product family meets online graphic design. The tool gives users the opportunity to create social media post designs, such as quotes, announcements, memes, and more. But that's not all. Spark also offers designers the tools necessary to create a presentational web page layout or an animated video. This is where Adobe Spark goes beyond other popular tools. It combines graphic design, web design and video design in a single cloud. Although being an incredibly convenient and easy-to-use tool, Adobe Spark doesn't seem to be getting the attention it deserves. Yet, with more layouts and features coming in the next year, we hope to see this one rise as the other Adobe design products.