Spring is here, so it is time to take a look back at the last winter month and collect its "fruits". Everything is still frozen, except for creatives who are like bees, work hard and kindly give away helpful tools for simplifying the workflow of every designer or developer.
They give a helping hand to newbies, letting them keep up with the rest of the professionals and make small steps toward making better UI designs with more confidence. Let's explore our fresh list of tools and freebies.
Freebies for Designers and Developers
UI Universe
UI Universe includes a collection of both free and premium resources for designers/developers. Currently, you can freely grab Sass/CSS hamburger triggers, a set of subtle buttons made in HTML/CSS, Sass and PSD, and Sass-based blueprint template for speeding up UI prototyping.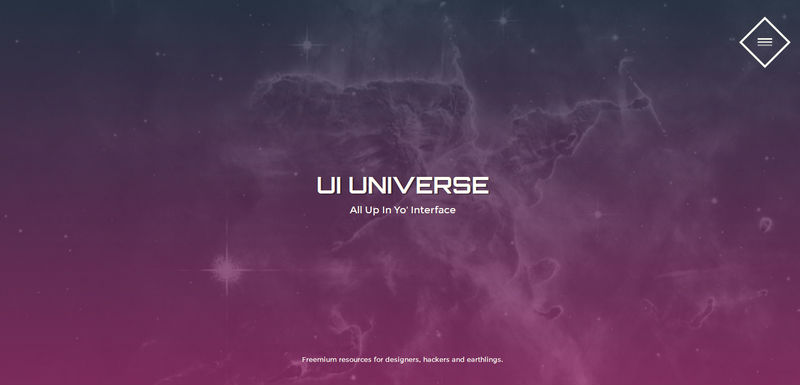 Hipster Logo Generator
Want to add a gorgeous zest of retro times to your project, check out this small generator for building nifty and eye-catching hipster logos. Choose shape, add some decorations and customize it to your needs.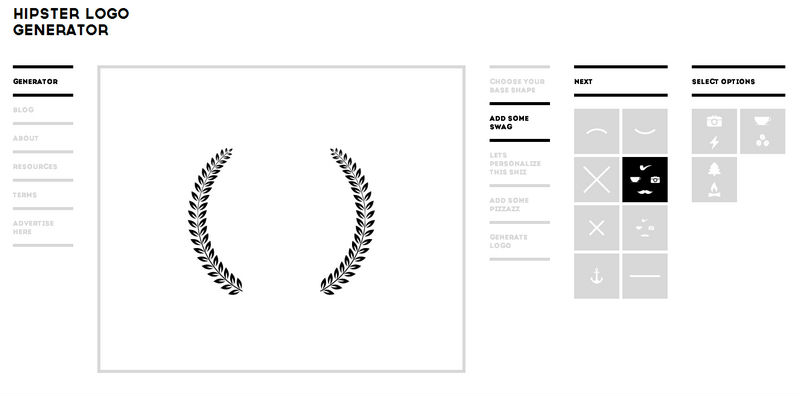 AndroidLibs
AndroidLibs claims to be a portal to a fantastic world of libraries and helpful tools for Android developers. Each day the collection is replenished with new sources that should push forward the community and assist developers.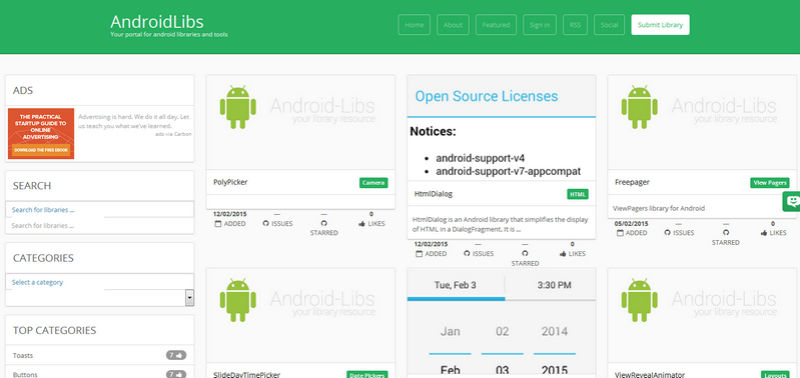 Materialize
Material Design runs the show, so that prototyping UIs according to its principles is vital for those who want to be in trend.
Trying for yourself in this direction with Materialize is a mere pleasure. It is a brand-new front-end framework with inbuilt responsive grid, lots of CSS components and JS elements that streamline the workflow.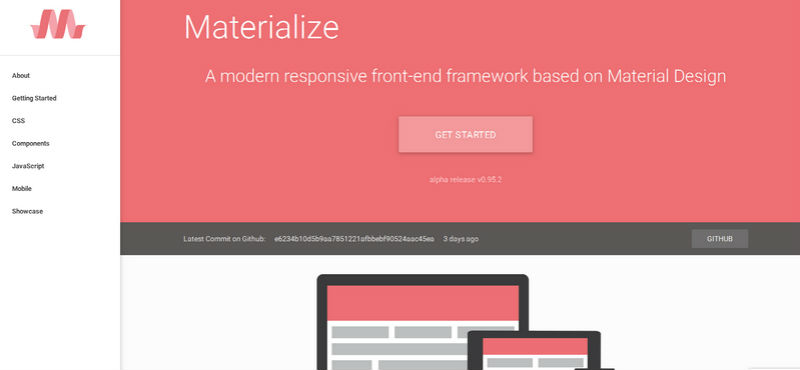 TinyChart
TinyChart allows enriching online infographics with visually-pleasing dynamic charts. Just choose between 2 types of graphs, set number of columns and rows, fill cells with data and download the result.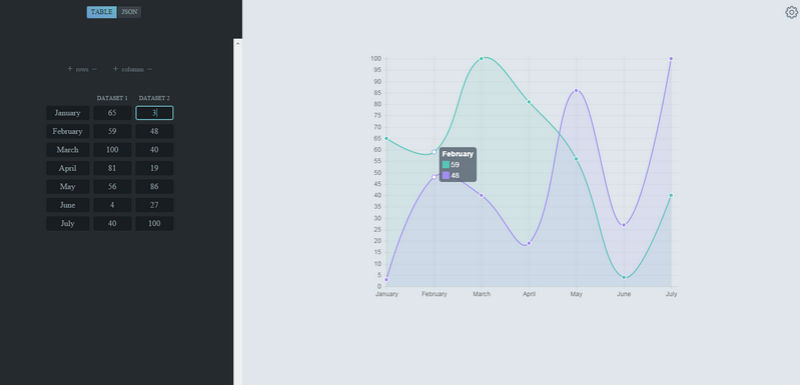 WTF Forms
Wtfforms offers a set of user-friendly and secure HTML/CSS controls for finishing off forms. As expected, they work exceptionally well in the latest versions of browsers, and surprise-surprise in IE9+ as well.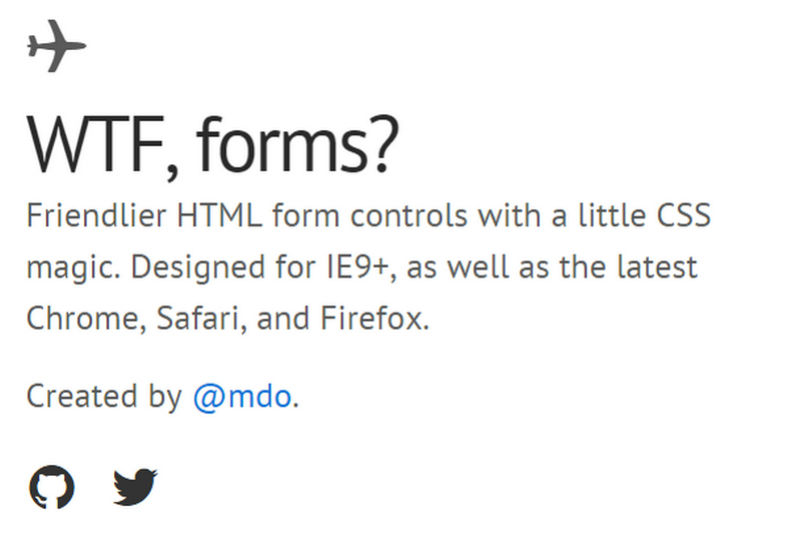 DaftPunKonsole
The developer has done a great job at building a matchless console where you can recreate the famous song of Daft Punk. This is a sophisticated project, so you can definitely learn something useful in here as well as find the spur to your creativity.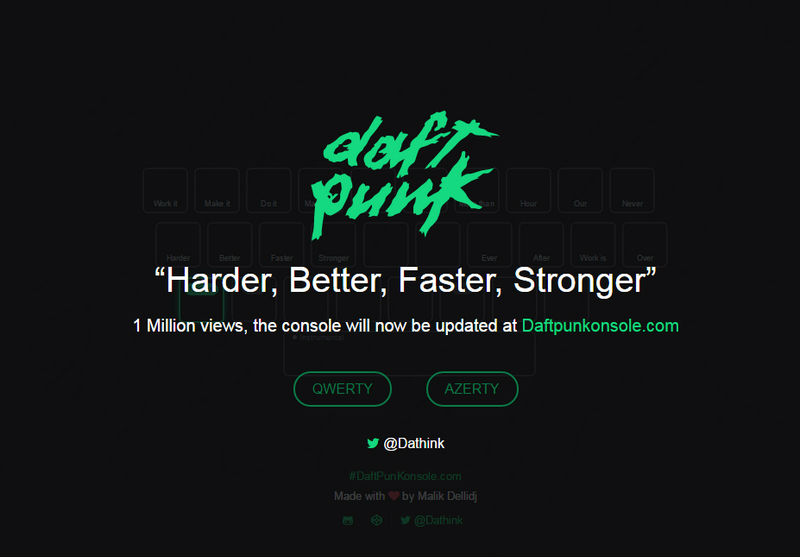 StockSnap
Need a perfect photo for your project that will set the rhythm, establish a proper atmosphere and create the overall aesthetics? Then set your eyes on this startling online gallery that comprises hundreds of high-quality images available free of charge and without copyright restrictions.
Super Cool Buttons
The developer has created a series of vibrant and 3d dimensional buttons with a playful look that simply jump at you. These popping components will add a charm and cutting edge to a website design, without overpowering viewers.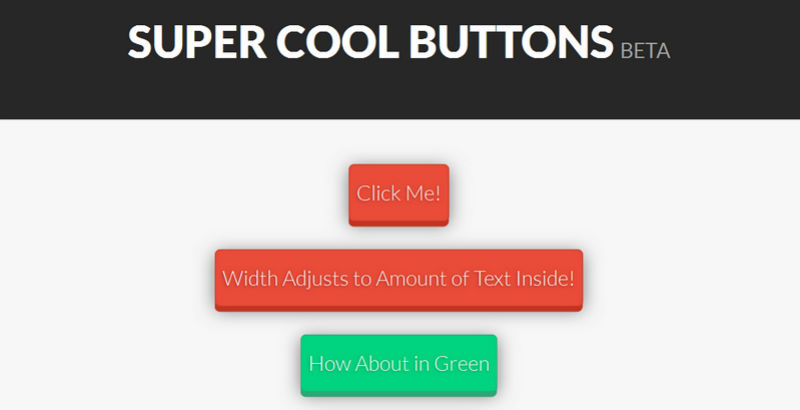 Collection of 3D Models
Collection of 3D Models by Andrei Mikhalenko includes extremely realistic mockups of chairs, lamps, spotlights, bike, furniture and others. They can be used for creating various settings for sprucing up homepages or used individually as a kind of visual anchor.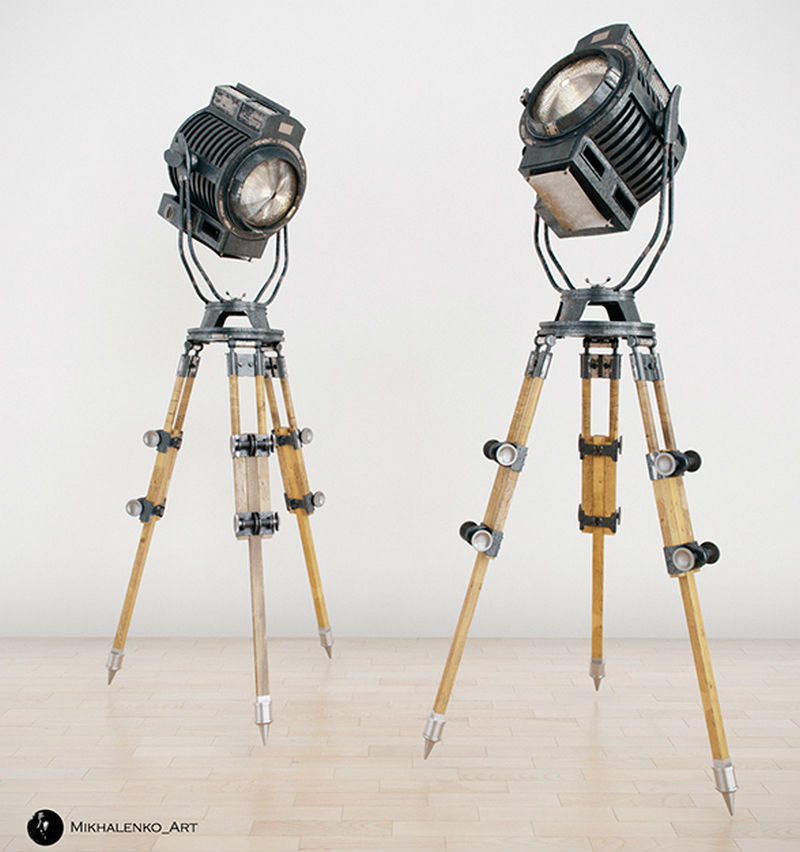 Miro Free Font
Miro Free Font naturally adds to a design a powerful creative touch. Its playful and slightly offbeat appearance instantly strikes the eye and is able to enrich any UI.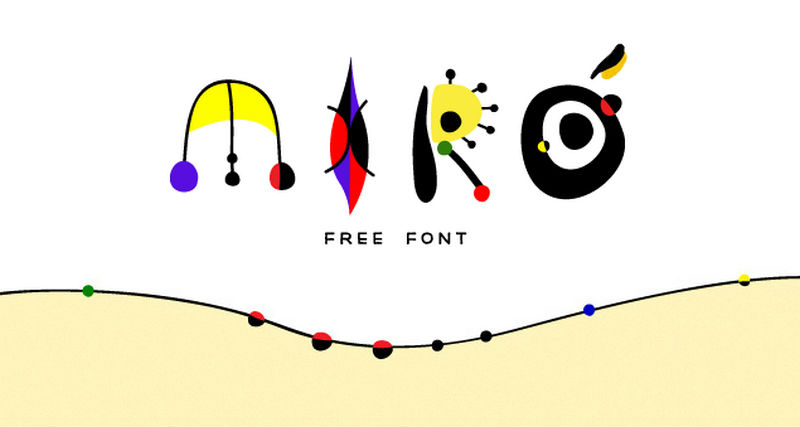 Business One
Business One is a top-notch one-page responsive WordPress theme well suited for any small company or agency that wants to announce its presence on the web in a proper way. The theme ships with such features as parallax scrolling, catchy sections, social media and contact form.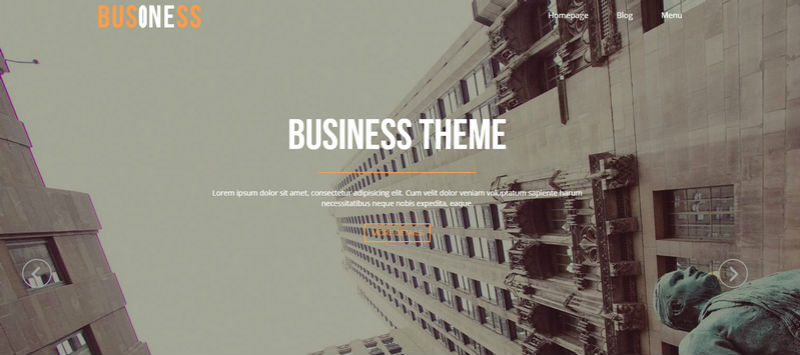 Romna
Romna is a startling multipurpose single page theme that complies with Bootstrap 3 requirements. It is fully compatible with famous tablets, smartphones and wide screen monitors. It boosts the value of your business on the web, for sure.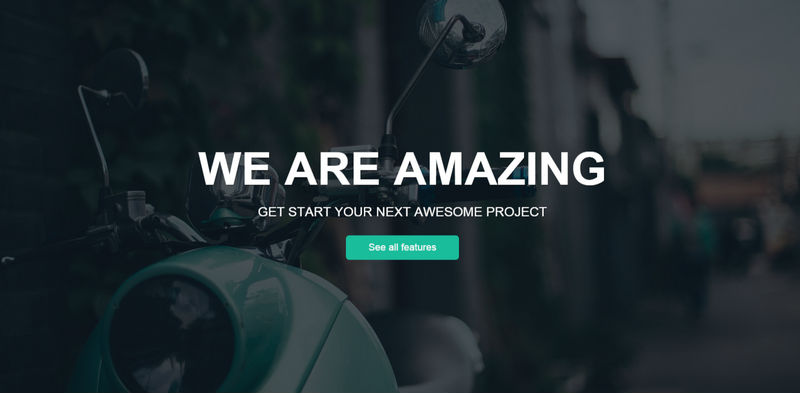 Free UI Kit
Free UI Kit by Tomasz Mazurczak is a huge pack of professionally designed flat style UI components that count more than 55 items. The carefully crafted series embraces such essentials as navbar, calendar block, profiles, weather box, buttons and much more.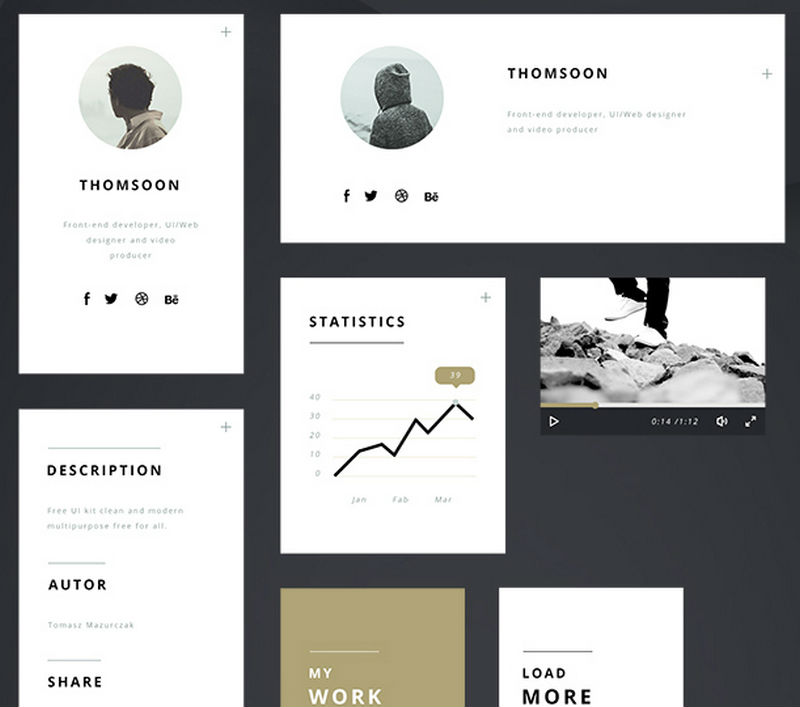 WOHOO
WOHOO is a free retina-ready vector UI kit for prototyping sleek, smooth and exquisite mobile app designs. The author has taken into account differences present in iPhone 5s, 6 and 6 plus and in turn, provides versions of items for each device.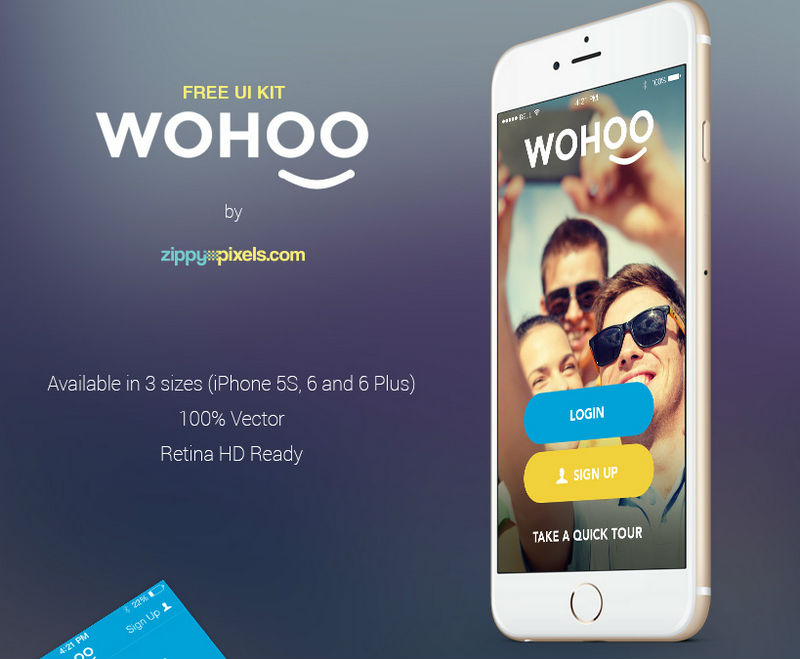 Android Lollipop for Sketch 3
Android Lollipop for Sketch 3 by Brian Moyano is an excellent instrument for creating app mockups based on the lollipop framework. Use your Sketch 3.2.2 or up in order to get the full advantage of this freebie.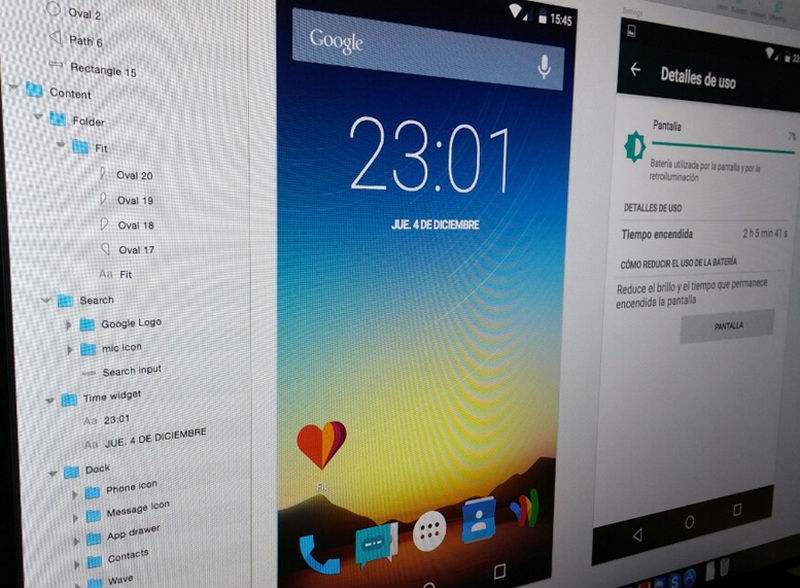 The Grid
The Grid by Leigh Taylor is a multipurpose website design with 2 extra well-organized layouts that can be easily disassembled into sterling pieces and components for using individually. What's more, there is a bunch of neatly executed mobile screens that look simply fantastic and can be also used for various purposes.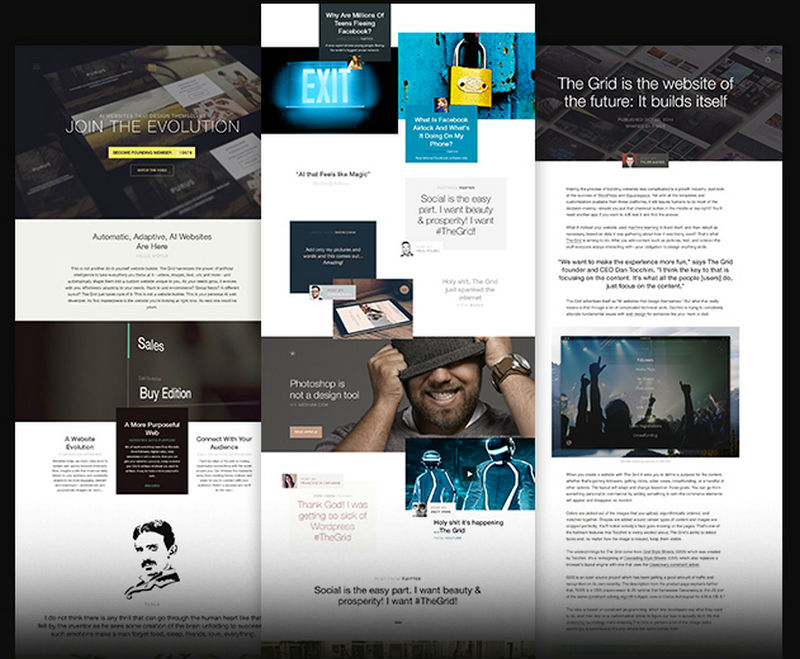 Diff
Diff by Tiago Narciso is an elegant and subtle landing page PSD template of a personal portfolio. The theme leverages monochrome coloring that naturally highlights the content, throws a spotlight onto works and adds an open feeling.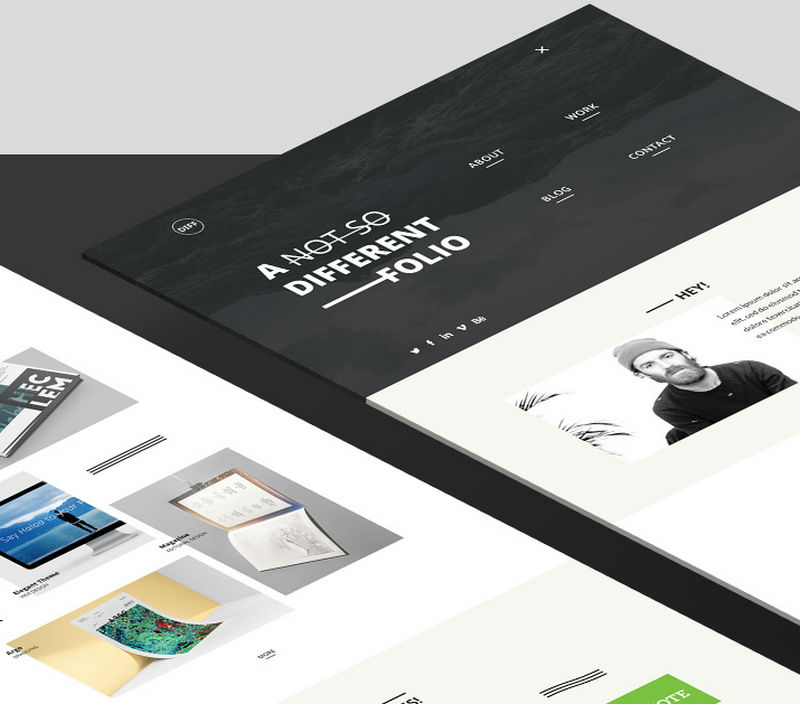 Polgon Free Flat Icons Set
Polgon Free Flat Icons Set by Ali Sabry comprises several variations of flat icons that boast a complex and sophisticated appearance. Beautiful soft coloring paired with a skillful combo of simple shapes produces a pleasant impression.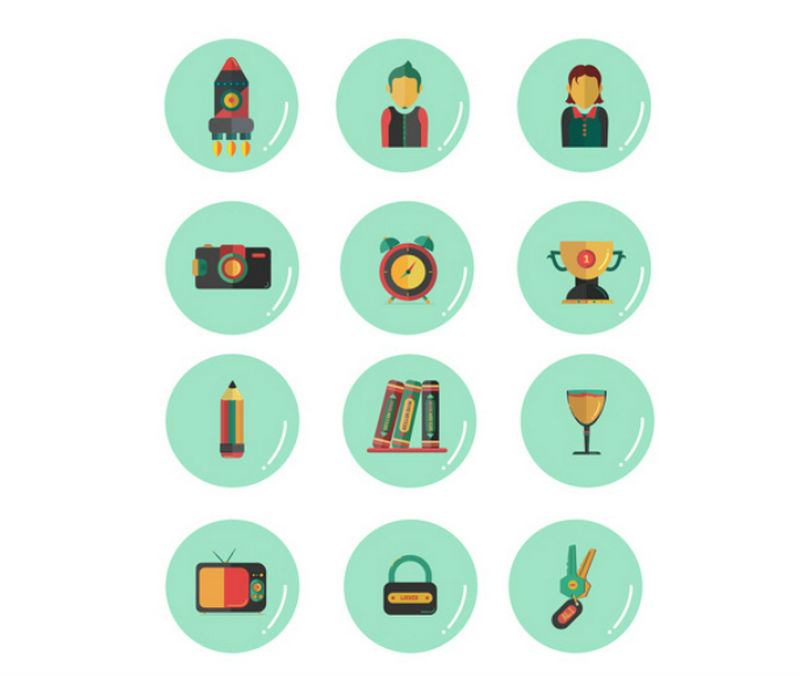 Ikea Furniture Icons Set
Ikea furniture icons set by John Lee is a one of a kind. The package includes neatly reproduced contour style visualizations of furniture pieces available from Ikea. Delicate and subtle with a beautiful color combo, they certainly benefit any website.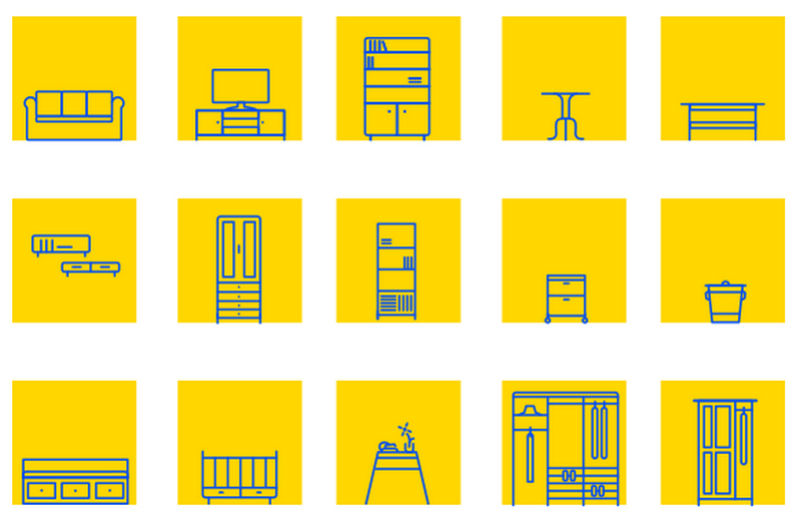 Conclusion
From splendid and extremely realistic 3d models to sophisticated vibrant flat icons, our collection tries to cover tools for every taste and need. We hope we discovered something useful for you.