[unable to retrieve full-text content]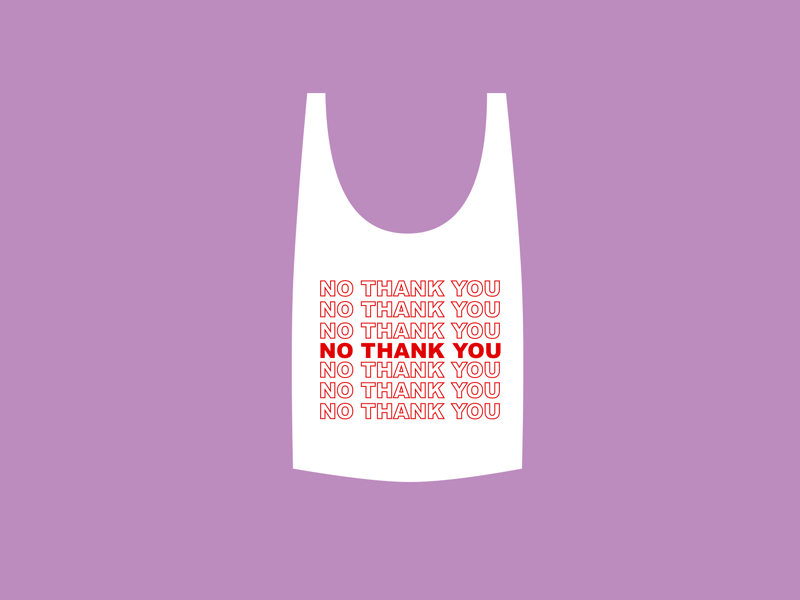 The Olympic Games, at least the ones held in the past, used to symbolise extravagance and wastefulness. That was until the 1992 Olympics held in Barcelona, where sustainability was a critical factor. Since then, there has been an increasing relevance to making sure this event was more in line with this ideology of sustainability. Take for instance the 2002 Olympics.
The Tokyo 2020 Olympics is trying to be the greenest game yet. Some examples of this are beds made of recyclable cardboard to Olympic torches made of construction waste from temporary housing used in the aftermath of the Great East Japan earthquake and tsunami 2011.
Sustainable design is more than just a trend that has been applied to not just architecture and large public events, it is now being incorporated into digital design and technology.
Why sustainability matters (if it wasn't obvious already)
Anything and everything we do has an impact on the environment. Even the smallest actions have consequences. For instance, a single email contributes to greenhouse gas emissions.
Rapidly growing urbanisation, rising energy consumption, and evolving technology make the world a more crowded and complex place to live. To sustain a quality of life and to reduce the risks of climate change, we need to change the way we design the world to better suit the needs of the present and future generations.
Environmentally responsible design involves evaluating the impacts of a design on the environment and society and using those impacts to inform the design process.
Is sustainability changing the face of these beloved games?
Tokyo Olympics '20 is aiming to create zero-carbon Olympics by focusing on maximum energy savings. Given Japan's history of embracing technological advancements with open arms, it's no wonder that they have adopted these sustainability plans to reduce carbon footprints and increase their focus on 100% renewable energy usage.
Let's look at some of the sustainable design initiatives taken by the Tokyo Olympics'20.
1. Olympic torches made from construction waste: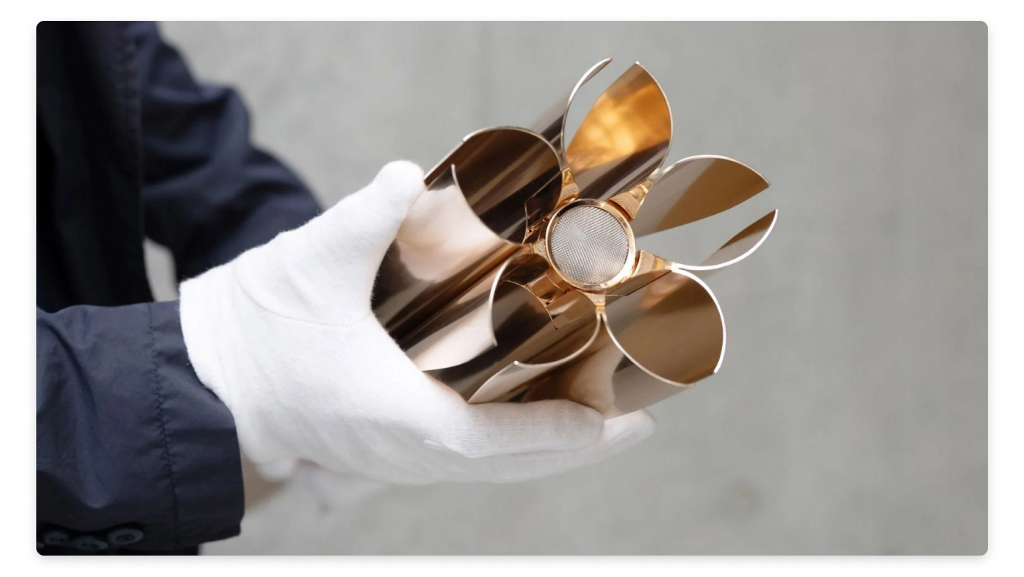 Tokujin Yoshioka made the 71-centimetre rose-gold torch from construction waste from temporary housing used in the aftermath of the Great East Japan earthquake and tsunami in 2011. The Olympic torch was fueled by hydrogen instead of fossil gas.
2. Medals made from extracted precious metal from e-waste: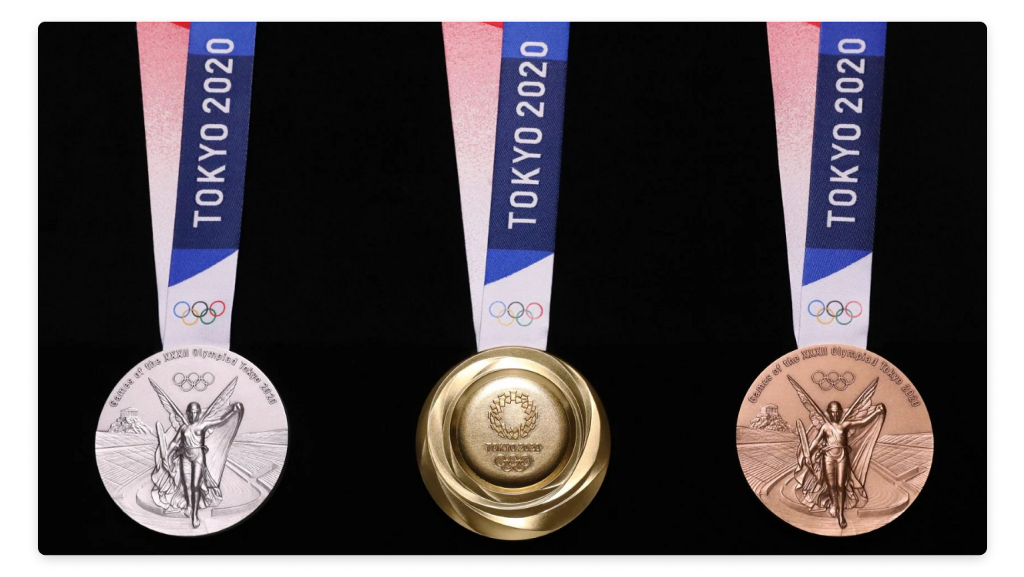 Japanese designer, Junichi Kawanishi, created the reflective ribbon-like rings around the edge of the Tokyo 2020 Olympic and Paralympic medals made out of recycled e-waste donated by the public.
They collected 78,985 tonnes of devices and from these managed to extract 32 kg of gold, 3500 kg of silver and 2200 kg of bronze.
They used this material to create the medals, which will be added to wooden boxes with dyed Japanese Ash wood designs.
3. Podiums made from recycled plastic: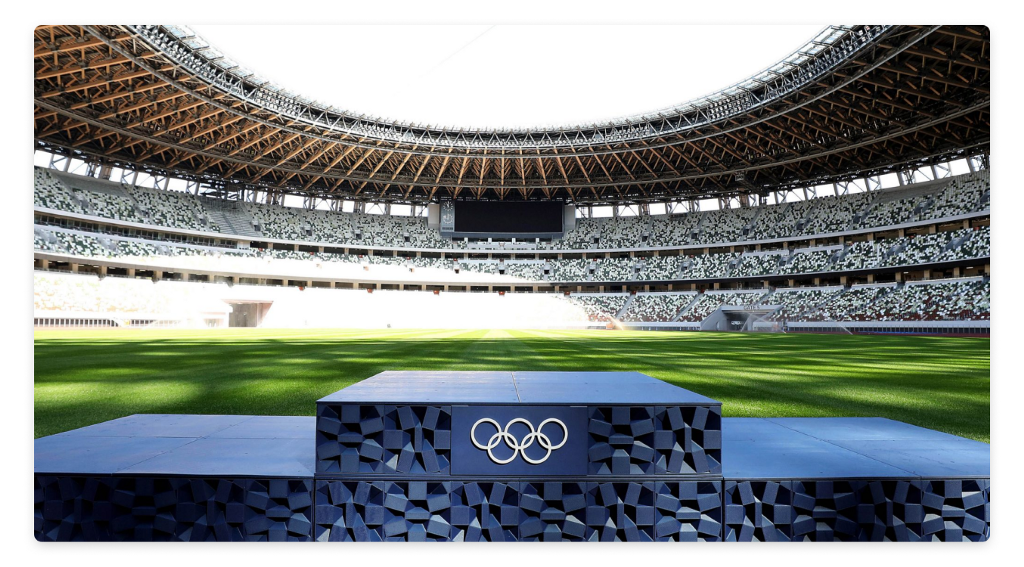 The Tokyo 2020 Olympics and Paralympics winners will receive their medals on podiums made from used plastics gathered from the Japanese public. Artist Asao Tokolo created these 3D-printed pieces by recycling the plastic. His designs resulted in nearly 100 recycled podiums in total, enough to accommodate all of the medalists during this year's games.
The age-old correlation between sustainability and technology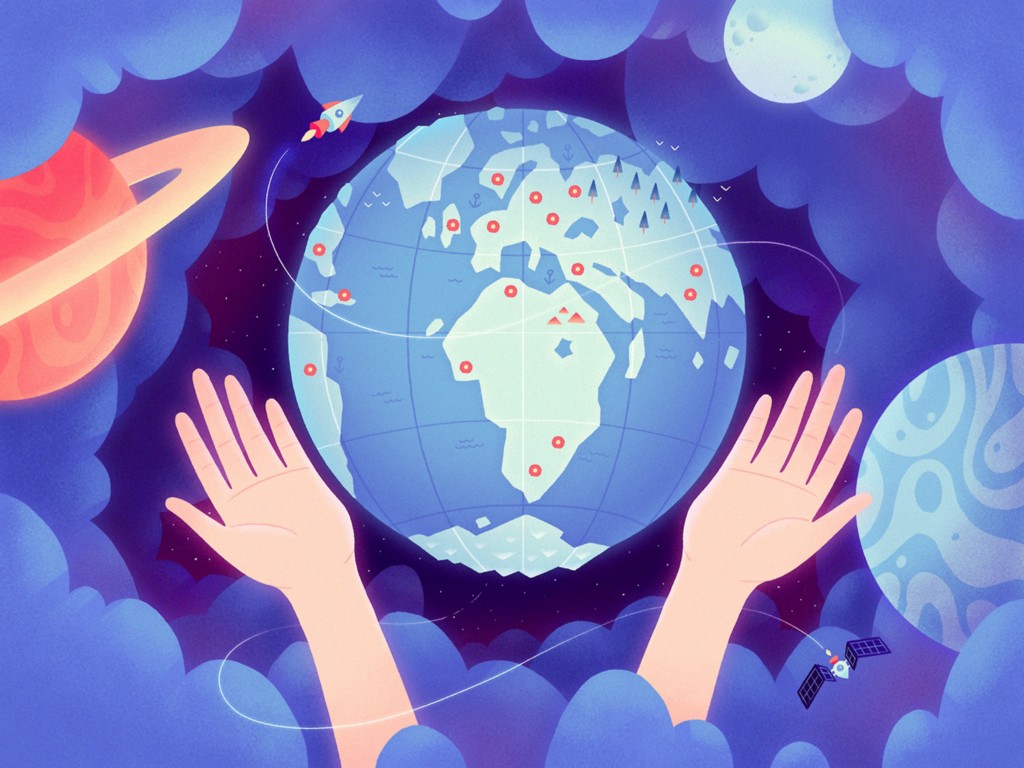 Man's history of devastating Earth with our relentless activity is a wound slowly growing on our planet. However, things may be changing. Currently, we are in the process of healing from the damage technology has wrought as we sober up to the fact that it's essential to look at how progress affects not just ourselves but also nature.
Since problems have been created from the fusion of science and technology, our methods of correcting them are based on this mix too.
We must find sustainable solutions for utilising technology and ensure that technological advances don't come at the cost of our planet in the long run.
Let's start with the smallest elements that have the snowballing effect.
A single email contributes to greenhouse gas emissions.
An entire email journey, including displaying it on screen, travelling across the internet and storing it on servers, requires a certain amount of electricity, which accounts for around 4g of CO2.
In an average year, a person adds 136kg of CO2 into the world, equivalent to 320km driven in a car.
Moreover, storing unwanted emails account for these emissions as well.
So, if everyone deletes around 10 unwanted emails, it could prevent 1,725,000 GB of data from being stored in servers worldwide.
And that corresponds to a reduction of around 39,035 metric tons of CO2 emissions.
If you step back and take a look at our early history, humans were already living sustainably by noticing, respecting, and adapting to nature before technology filled the planet and impeded on the fragile environment.
The answer already existed inside of us; it was no great revelation. The wisdom and resilience of our ancestors were evolved over millennia and passed down to us, and today we can all benefit from these characteristics by making the most out of our own lives.
Resilient, respectful, and tenacious human beings have been evolving for thousands of years, and the answers we need are embedded in this history as we mature.
Sustainability at scale works wonders, and the Olympics stand testament to the same
The particularly tired narrative of "it's far too late" is something that we see being challenged by large (yet responsible) organisations like the Olympics. As far as individuals, smaller changes in carbon footprint, waste creation and so on are crucial for change, but these changes pale in comparison to when large firms and organisations decide to put their minds together to reduce the burden on the planet.


---
The Olympics and the evolving ideology of sustainability was originally published in UX Collective on Medium, where people are continuing the conversation by highlighting and responding to this story.