re·sist·ance: the refusal to accept or comply with something; the attempt to prevent something by action or argument; the ability not to be affected by something adversely.

#Grabyourwallet, weekly marches, Facebook and Twitter posts galore — our anger won't subside any time soon, and for good reason. Its expression is powerful and meaningful. But how does Melissa, a 25-year old Lesbian engineer in Kansas City excited to start her own software company, cope? Have her dreams just been shattered for good? Will she have to move away from her family to pursue her destiny? And if that's not what she wants, who's going to help her?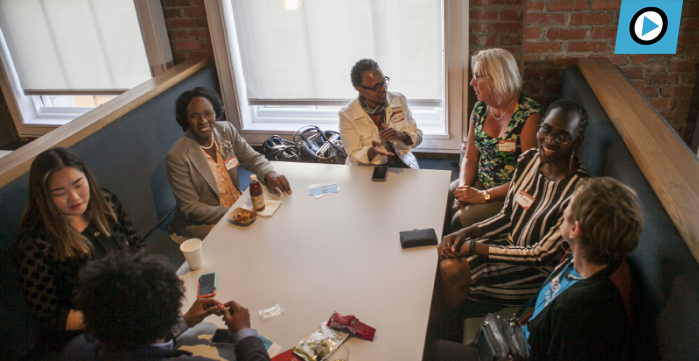 To fight for what we believe in is a core American value, and I encourage everyone to make their voices heard. But protests at UC Berkeley or in front of Trump Tower are unlikely to help Melissa and the tens of thousands of aspiring LGBTQ entrepreneurs who fear for their future.
It's well established that entrepreneurs, more so than large established companies, are responsible for the largest net jobs gain in the US. Thus, if we want to create the jobs that are friendly to our community, where we can be our authentic selves and put our full energy into making things happen, we have to support our own entrepreneurs beyond California, New York, and a few other friendly regions.
The marriage equality movement has shown that changing hearts and minds yields sustainable results. If your neighbor's daughter derives great satisfaction from her job in a fast growing company that happens to be founded by a gay entrepreneur — will your neighbor's stance against LGBTQ rights soften? If your coworker's step-brother just switched positions and found new energy and excitement thanks to his new lesbian boss — would her emotions be affected? And if the largest buyer of your employer's services is a transgender business women — would your boss in Missouri become more open minded if they knew?
This is where you come in.
All of you.
Economic success and empowerment gives us the freedom and conviction to be our authentic selves and act in the best interest of society as a whole. Reaching out to Melissa or Juan or Xi or Fatima, embracing their ideas, supporting them emotionally and offering your business contacts — your aggregate actions and understanding of their importance will eventually lead to equality, one little bit at a time. Aspiring entrepreneurs full of ideas but nagging doubts need to know and hear every single day that they're not alone and can count on a support network that's powerful, connected, experienced — and most importantly, cares deeply about one another.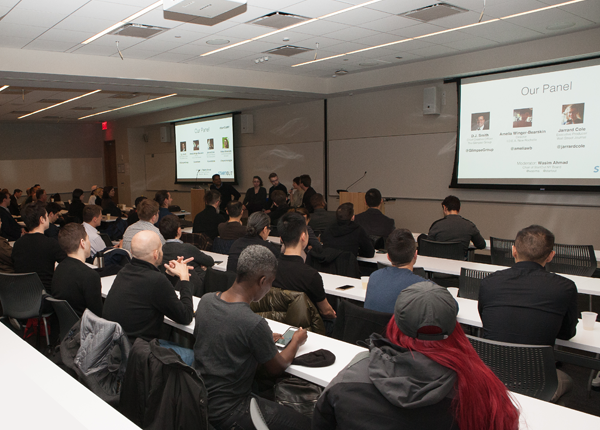 One of these networks is StartOut, the national non-profit organization supporting LGBTQ entrepreneurs.
I have the great privilege to lead StartOut as its Executive Director. Over the last seven years, its 15,000 members have emboldened each other, made critical business introductions, mentored each other, accessed capital for the most promising opportunities, and met each other at over 350 events in major cities across the US. We also issued the first report on the state of LGBT entrepreneurs in the US, with thought provoking results, and publish our members' achievements to change perceptions of who we are.
Last year, we took the concept to the next level and introduced an online portal to support our entrepreneurs no matter where they live. Our portal doesn't distinguish between Red States and Blue States — everyone who wants to participate in our economic empowerment is welcome. Already, we see a massive uptick in the use of our free forums where individuals from all parts of the US — and beyond — answer each other's questions and make personal introductions. Business people with major successes under their belt are mentoring the next generation of entrepreneurs across industries and stages. And our online directory and investor portal are connecting you with experts in your field, including LGBTQ friendly angel and institutional investors who recognize the prospects of our community's businesses.
Full equality is and must be our goal — nothing more, nothing less.
To achieve full equality, we as a community need to engage in sustainable solutions. Embracing each other, supporting change agents of tomorrow who create jobs, making them successful to benefit our communities — it is in your hands to reach out of them and make that happen.
These aren't normal times and our members are most thankful for the amazing people in our midst who donate time and money and expertise to affect change. I urge you, too, to get involved. Resist when and where you feel the need — but reach out as much as you can and share your experience. That's how we become powerful enough to counter any headwinds we may face.
You can find more information about StartOut, our mission, and our programs for LGBTQ economic empowerment at www.startout.org.