How do you like the default WordPress admin ? Some people express distaste for it saying it's stuck in the past design-wise and can be hard to learn for beginners. Personally I have never had a problem with it – that may be because I have used most versions and spend so much time in there that everything comes naturally.
The design is nothing special but it is functional, if however, you would like to change the look of it you now have a few options open to you. In this post I'm going to be taking a look at some free and some commercial plugins which will allow you to use different designs in your WordPress admin panel.
Modern Admin – Flat WordPress Admin Theme
Modern Admin is flat-retina ready template for WordPress admin. This plugin comes with 5 color schemes, custom login form, configurable menu & dashboard icons.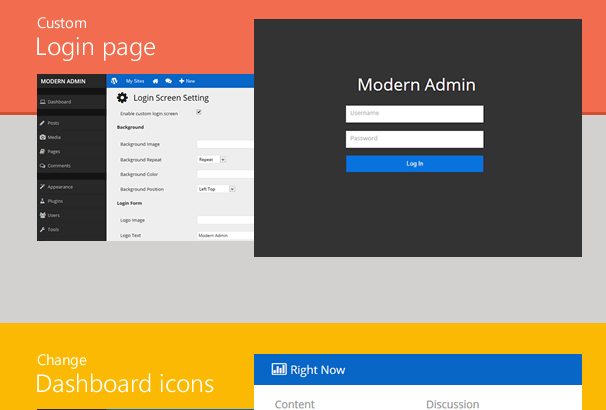 ClientSide
Clientside is a meticulous combination of a redesigned admin theme and a set of settings and tools that help customize and unclutter the WordPress interface for yourself or your clients.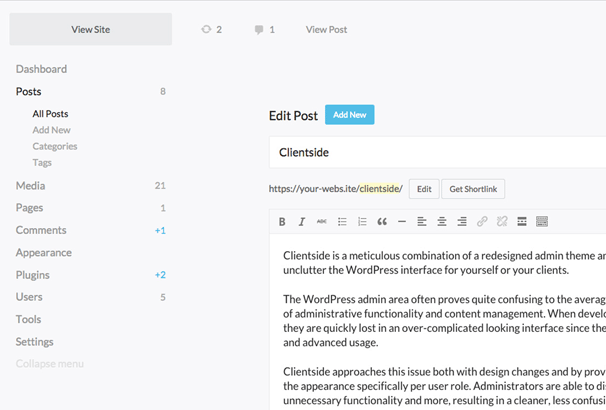 WordPress Admin Theme
WordPress Admin Theme (WAT) is a WordPress plugin to customize the entire look of your WordPress admin section and you can customize most of the admin elements as your wish.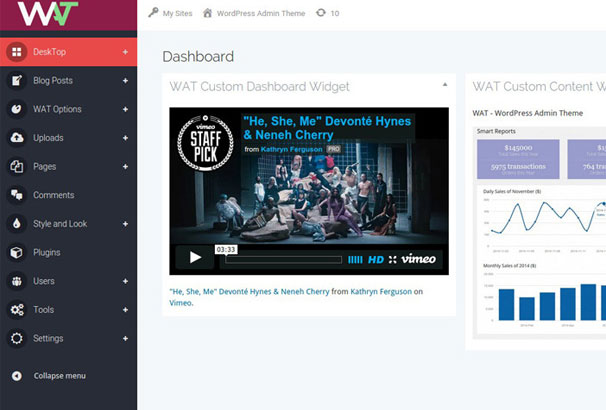 WordPress Ultra Admin
Ultra Admin brings your WordPress Admin Panel to LIFE. Along with White Label Branding features, It comes with 30 Awesome Inbuilt themes and gives you an option to Create your own theme. You can also control appearance of Admin Menu, Top Bar, Buttons, Content Boxes, Typography, Forms, Text and background colors, logo and so on.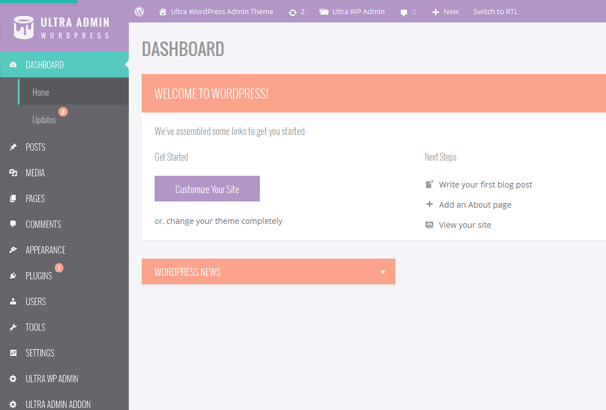 WP Shapere
WPShapere WordPress Admin Theme is a WordPress plugin and a powerful tool to customize your WordPress admin. It will totally white label the WordPress admin section. With WPShapere you have the ability to offer your customers a complete new admin dashboard with your brand name.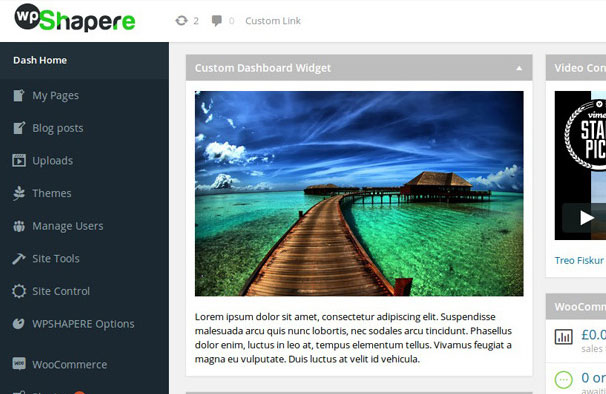 First WordPress Admin Theme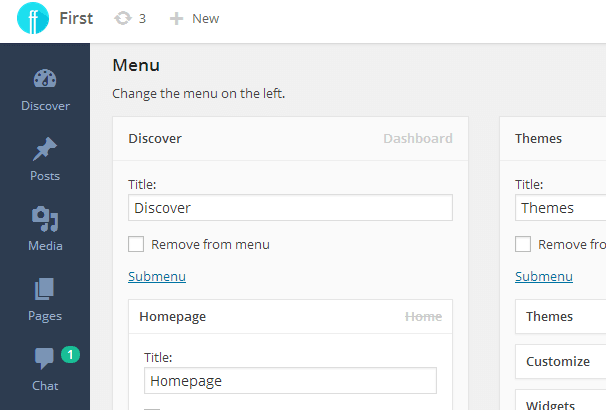 Retina Press
Retina Press – The brand new retina display custom theme; designed for the WordPress admin. This WordPress admin theme now gives you the ability to offer your customers & clients a completely new and customised dashboard, ultimately disguising the wordpress dashboard.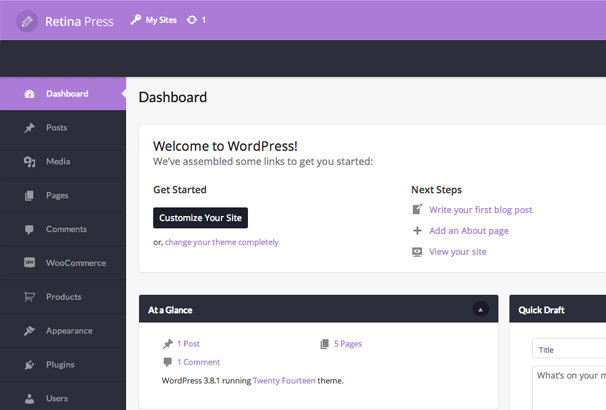 Forest
Forest is the new revolution of WordPress Admin Theme 2014 It's time for You and your Clients to get away from boring admin.
Forest will make you and your clients be excited with managing a wordpress site It's the first time, we have a Awesome Quick Panel in admin dashboard.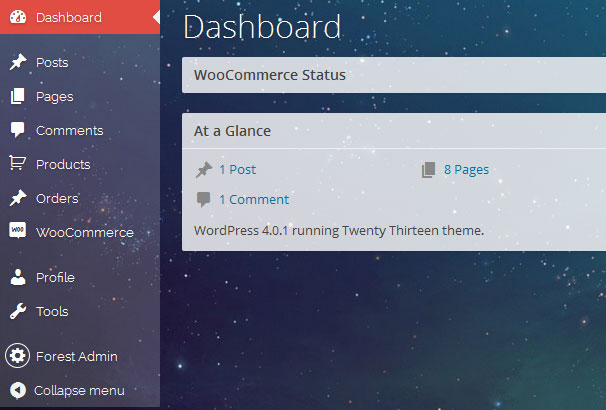 Slate Pro
Slate Pro is a powerful WordPress admin theme plugin that reimagines WordPress with a clean and simplified design. White label your WordPress install with custom colors, a custom login screen, custom admin branding, and more. Slate Pro is also multisite compatible: network activate to control the look of all sub-sites.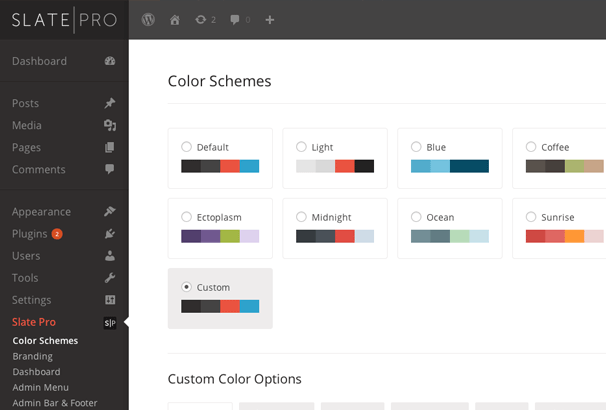 Awesome Admin Color Palettes
Isn't everybody excited about the new wordpress 3.8 theme and the new administration panel look? The only thing that's limited are the color palettes inside the theme. There are just a few color palettes available, and they don't seem to be on everybody's taste.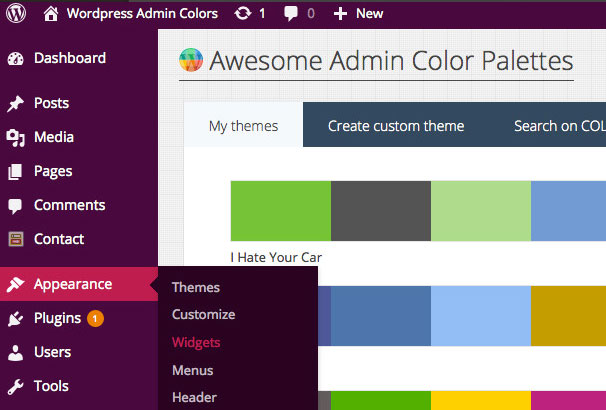 WP Admin Menu Manager
Manage WordPress admin menu was never so easy! You can hide, rename, reorder and change the icon of every WordPress admin menu item, and submenus too! You can have a clean and mistake-free menu for your clients, to other WordPress users and even entire roles.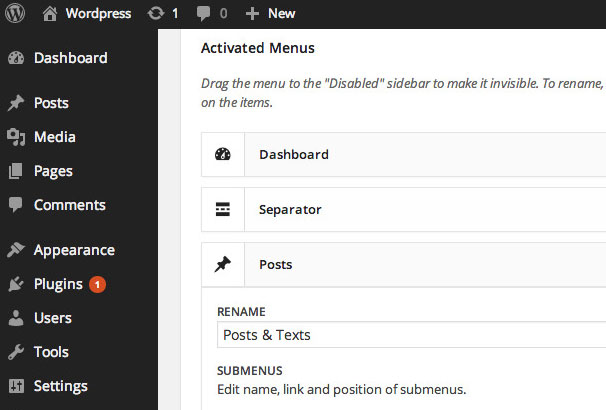 CrispAdmin
CrispAdmin gives a modern look and feel to WordPress admin area with flat style, vector icons, custom login page and logo changer. Comes bundled with 12 vibrant color themes out of the box and gives you the tools to create even more.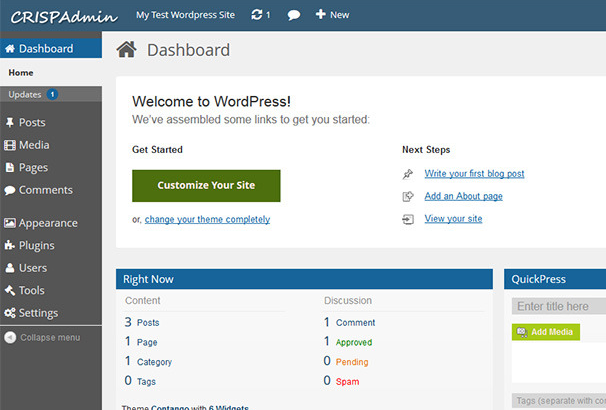 BluePress
A social style theme for Admin page with the new context sensitive menu and toolbar, wonderful look and feel. New icon and blue style maybe suitable for you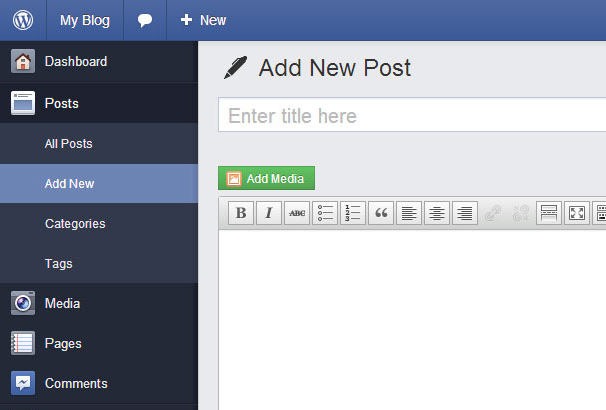 Micropanel
Micropanel is clean and unique WP Admin Template. With simple installation and user-friendly interface it distracts your from the boring default administration presented by WordPress.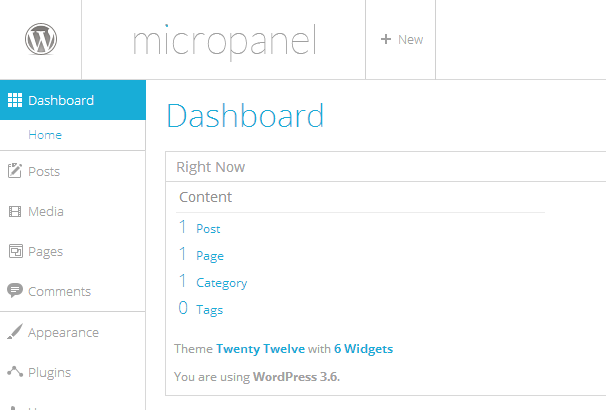 Rebrand WordPress
Using our Rebrand WordPress Admin Theme – Modern Flat UI Plugin you can change it in just minutes. Inspired by the new iOS7 and combined with the Flat UI Design Trend we managed to develop a plugin that will change your WordPress Administration appearance totally.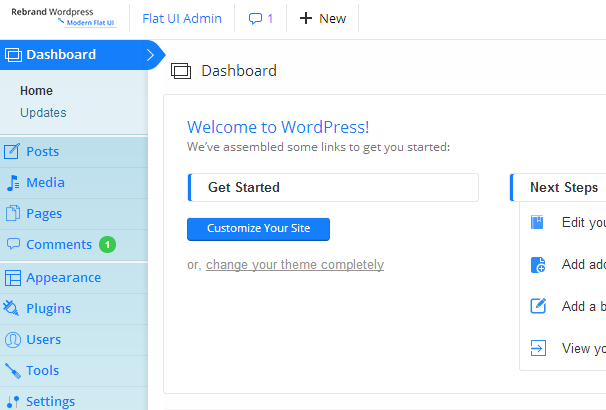 Dynamic Admin Theme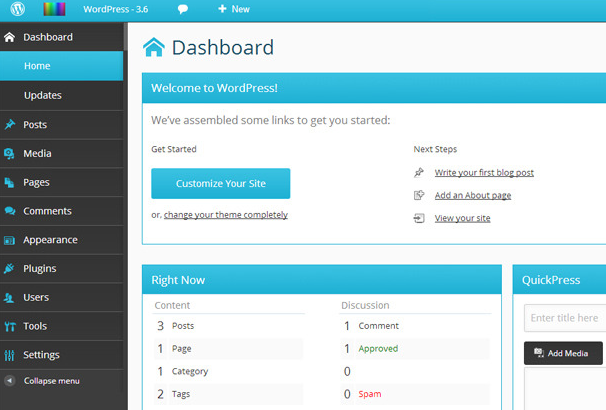 Light WP Admin Theme
Everything You Need To Make WP-Admin Fresh.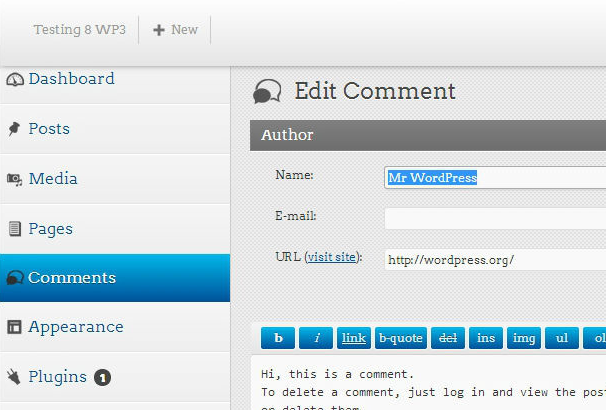 Helios Custom Admin Theme
Create your own wordpress admin colour schemes. Furnish an admin dashboard with an attractive colours of your own choice.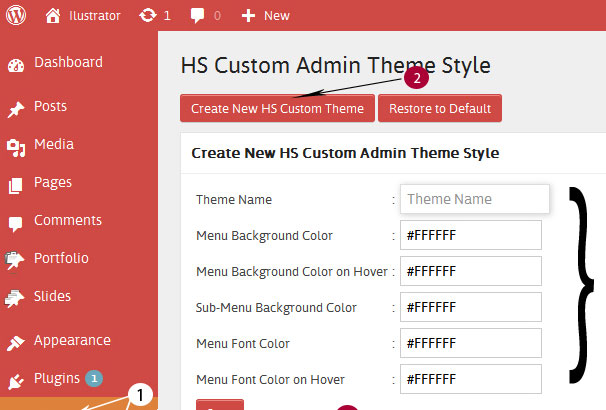 Slate Admin Theme
Slate provides a clean, simplified design for your WordPress Admin area. Our goal was to simplify the visual design with a primary focus on the content writing experience.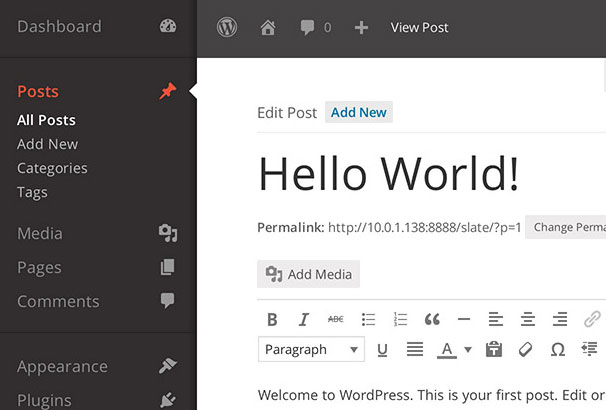 Infogeek Admin Themes
Add three new color themes in the admin UI of version 3.8 of wordpress. Is not supported for real in previous versions.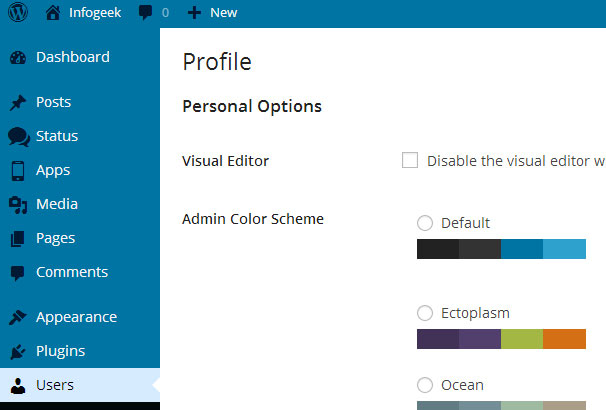 Cream6 Admin Theme
Live Admin Customizer
Create Customized theme for wordpress admin panel. with out any code