Every professional should have an online portfolio or presentation website. There are many types of personal websites you can choose to have. For example you can opt for simple vCards or one-page portfolios, or if you have more works to showcase you can choose to have a complex portfolio website with a great gallery and maybe even a blog.
Today we selected some really creative resume website templates for you to choose from. Resume templates are a combination between portfolios and vCards. Premium templates are a great investment, as they're more professional looking, and will make your setting up process a lot easier.
Which ones do you like most?
This is a fun, vibrant colored one page personal website. You can add your social media links, your portrait as a background photo and also a short description of yourself. Looks great!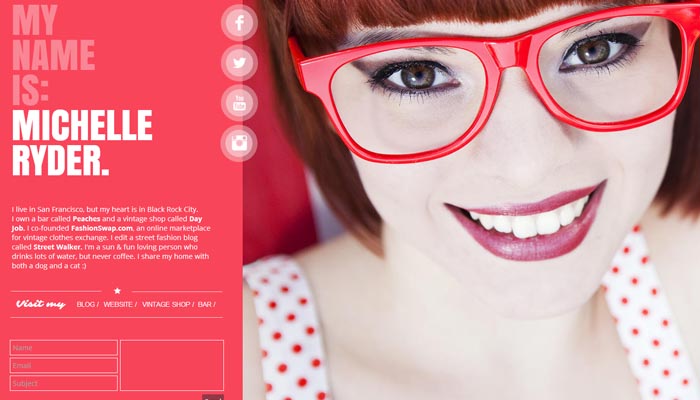 FlatCV is a unique multipurpose personal website with many functional options. FlatCV is perfect for showcasing your personal information: your skills, education, experience, and hobbies. The theme will handle these tasks, and it is very flexible as it suits many work areas – whether you are a designer, programmer or manager, this theme will be great for you. This is an up-to-date Premium WordPress theme with modern design, developed as a mobile application and also has an user-friendly interface.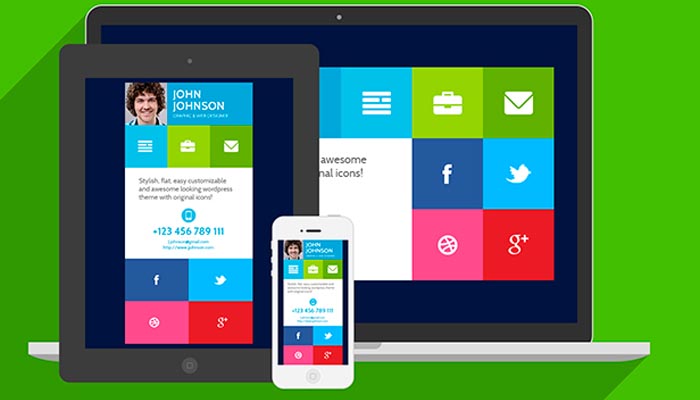 Resumo is a clean responsive resume/cv, which looks beautiful on any device by using Skeleton Boilerplate. It has 5 color variation( orange, blue, red, yellow and green). It's easy to customize and very well documented.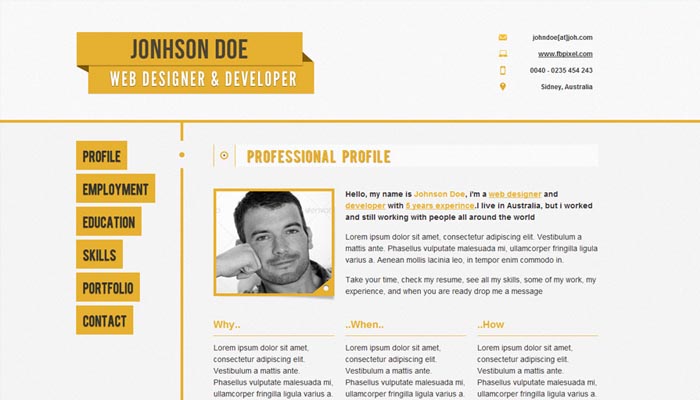 Resume is a perfect CV / Resume template. It is based on Twitter Bootstrap. Built with clean and modern HTML5 + CSS3 code, it is easy to customize and it is well ducumented. It has unique page layouts, responsive HTML5 & CSS3 template and cool hover effects with CSS3 and Jquery.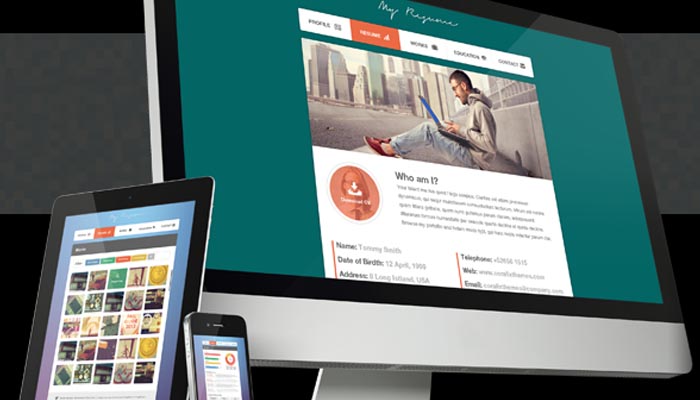 This is a very cool resume template for WordPress. It is responsive and retina ready. Also, it has many cool efects, lots of fonts for you to choose from and two awesome features: blog and printed CV option.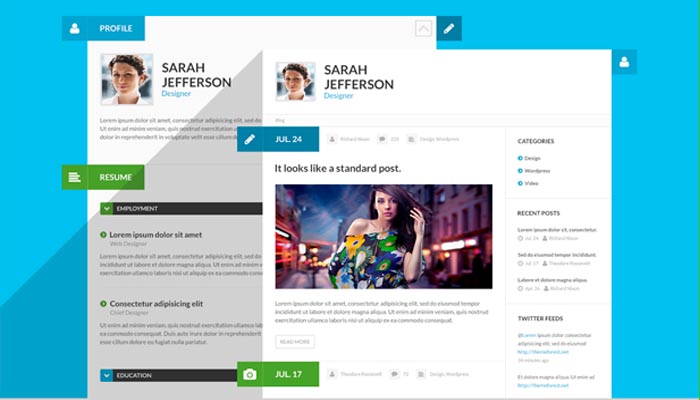 Paprica is a responsive resume / cv website template. It has a clean design and valid HTML5 Markup. It is Bootstrap compatible and it's very well documented.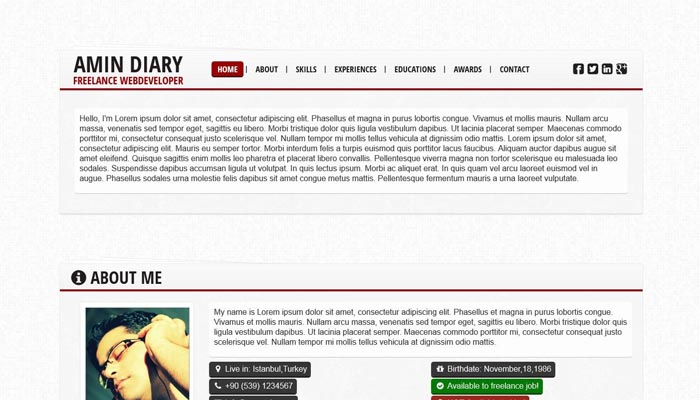 The great thing about this resume website template, is that it has a WordPress version included for FREE! This theme has a working contact form with jQuery validation, overlay contact form and picture using Fancybox (jQuery), custom label names, unlimited sections, 2 backgrounds: dark wood and light wood and 3 paper types.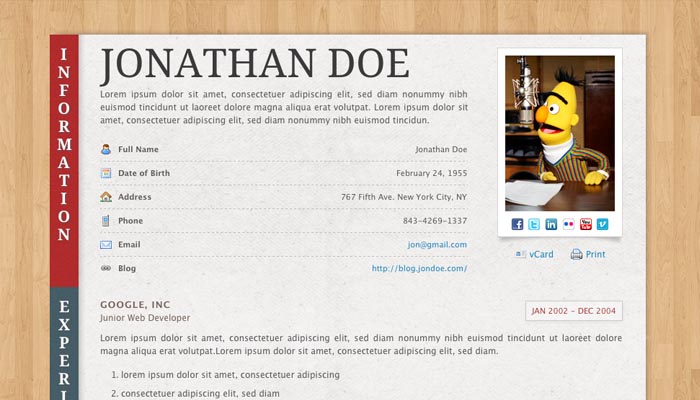 SmartCV is a clean resume that was designed to hold all the info you may need when you create an online resume. You can easily add content and keep it within one click distance, due to the jQuery scroll plugin implemented. It also has an an animated ajax contact form – just add your email, and you are ready to go.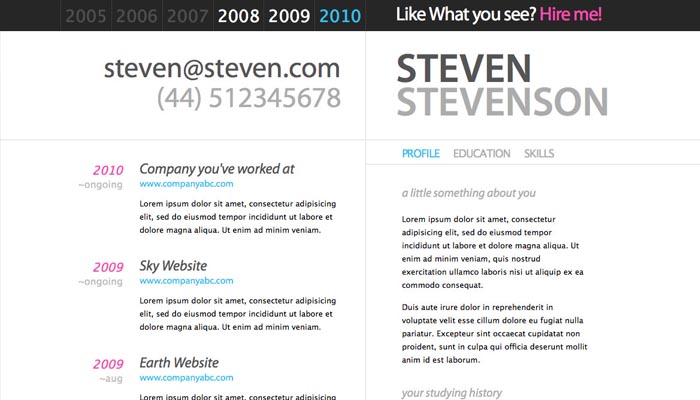 Devito Resume Responsive Template is a responsive html template that supports mobile versions.  It will help you set up a professional online CV in minutes. With a minimalist design feel, this theme also has a very clean design. The sticky menu allows you to navigate thrugh the theme.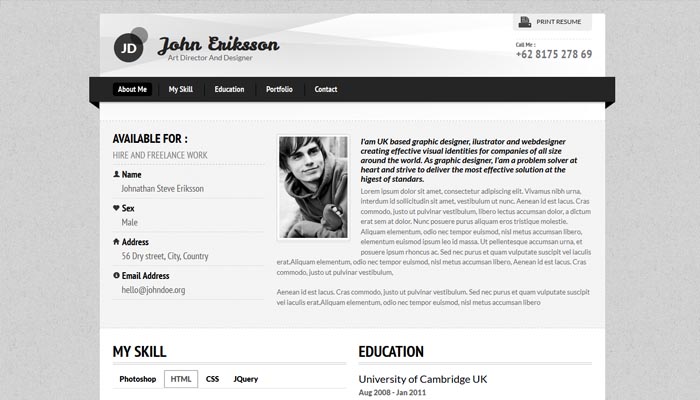 Aurelo CV / Resume is a html template that will help you set up a professional online CV in minutes. You can easily add content and keep it within one click distance, due to the jQuery scroll Up and scroll Down plugin that was implemented.
This is a dark and simple online resume. It is easy to cutomize and has a user-friendly layout. You can set it up in just a few minutes.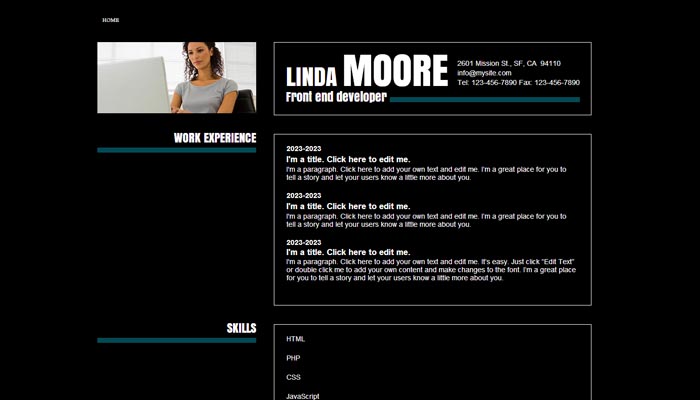 PerfectCV is a great CV / Resume template! It's based on Twitter bootstrap. It's ultra responsive and, it's retina ready. Built with clean and modern HTML5 + CSS3 code, it's easy to customize, it's a well commented and well documented template.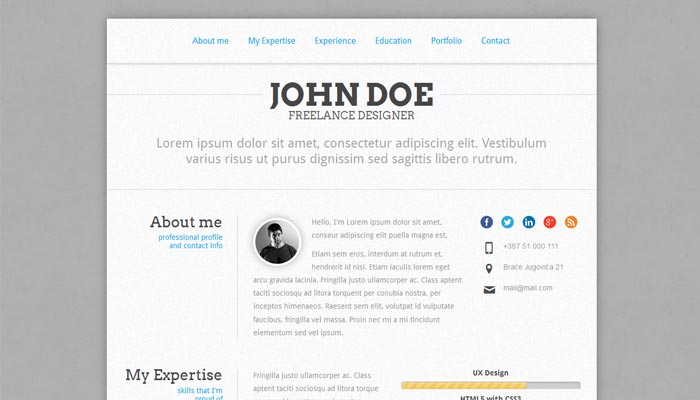 Brand Yourself is perfect for a wide variety of applications – a job hunter, a personal portfolio or a business looking for a clean and flexible site to showcase their business. It can be set up as a single page portfolio or link to multiple pages.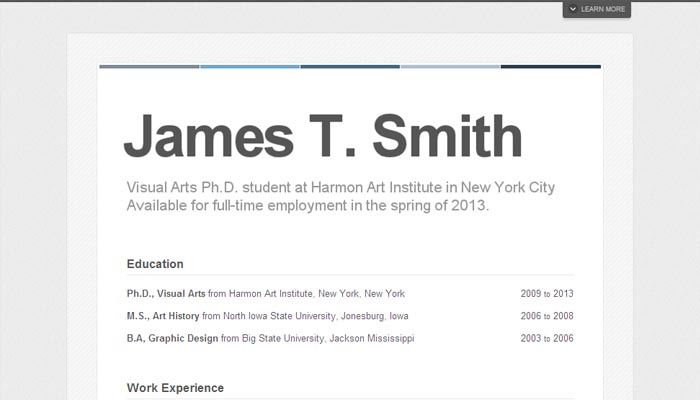 Show off your skills in style with this feature packed resume template that is sure to impress prospective clients or decision makers while hunting for your next gig or permanent position. Designed from the ground up with the professional in mind, this CV really impresses your visitors with some gorgeous effects.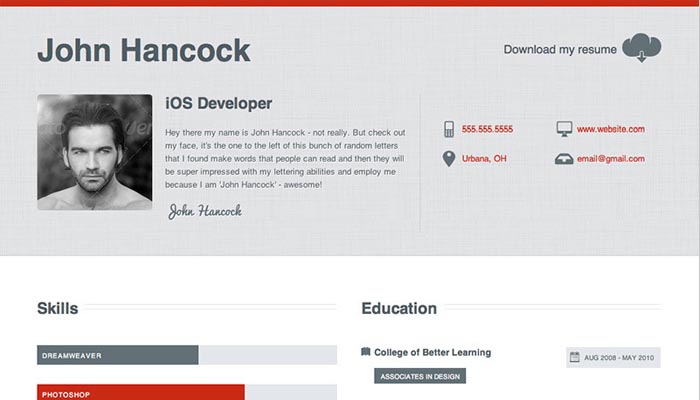 Clean Cv / Resume is a html template that will help you set up a professional online CV in minutes and broaden the chance of finding a suitable job as many recruiters resort more and more to browsing online for prospective applicants instead of advertising their position and calling for applicants.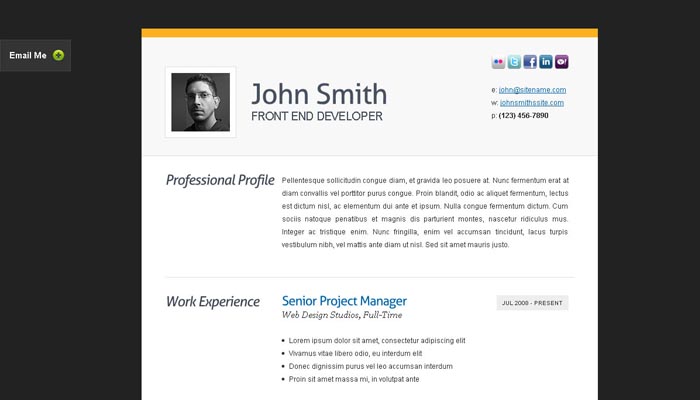 This is a fully responsive, print-optimized online resume template. Changing the template color takes 30 seconds. It includes AJAX Contact Form and Indesign resume template, and has a great design!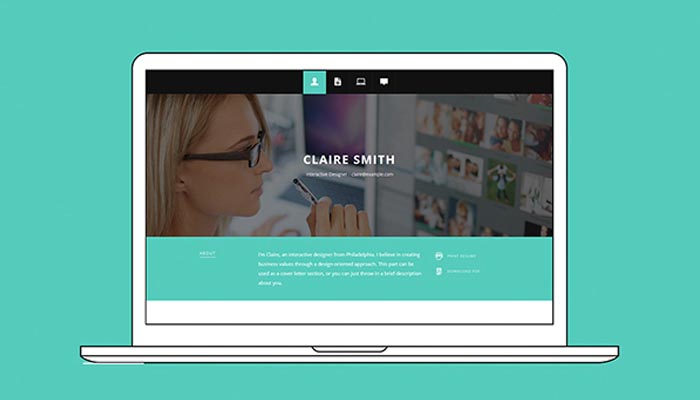 This is a 1 pager bio. You can add a short description of yourself and also links to printed version of your CV and social media websites. A fullscreen photo of yourself can be used as a background for the whole website.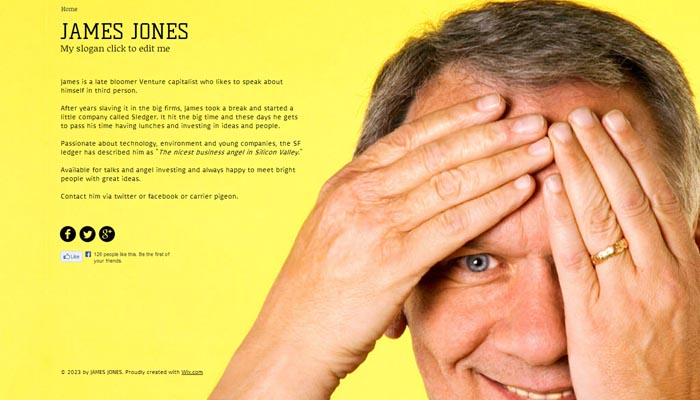 Resume is a single page portfolio/vcard theme is a clean and modern portfolio/vcard single page theme built with HTML5 and CSS3. It has a responsive layout, 33 backgrounds, social network links and PSD design included.
This is a clean and simple résumé template, perfect for professionals who wants to showcase their skills, education, work experience and personal information in minutes. There are 3 layouts available for this template.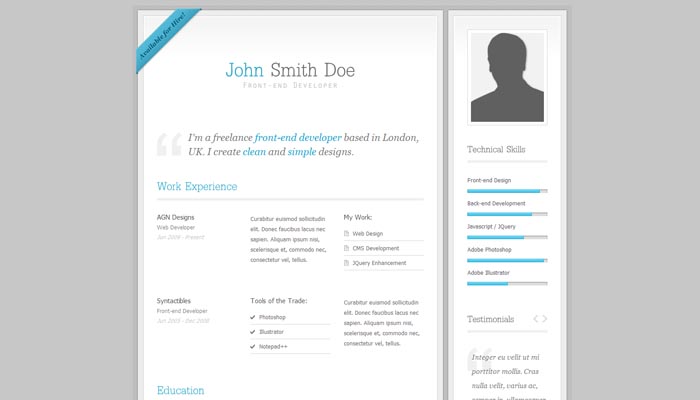 This is a very fun and creative online resume template, ideal or a designer or a copywriter. It has some cool textures and 3D elements, and also, the typography is the centerpiece of this design. The template is very easy to set up and customize.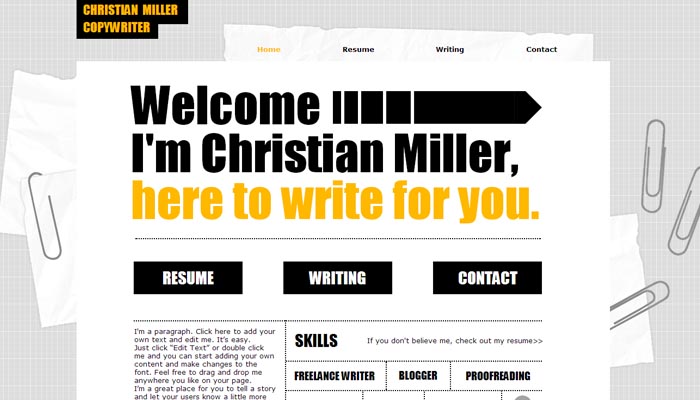 The post 20 Creative Resume Website Templates to Improve Your Online Presence appeared first on Design Inspiration | How to Design a Website.


Design Inspiration | How to Design a Website