What is Adobe Illustrator used for, and how can you use it in your design work? We'll cover all of that in this comprehensive article.
Illustrator is a very popular vector design program, with loads of powerful features to help you create illustrations, icons, patterns, logos, and much more. We'll go through everything you need to know about Illustrator in this article, and we'll also link to plenty of Adobe Illustrator tutorials for beginners to help you learn more and hone your skills. There's a lot to cover, so let's get started!
What Is Adobe Illustrator?
Adobe Illustrator is a powerful vector graphics app. Let's start with a quick look at what it is and what you can do with it.
We'll also cover some great introductory courses that you can take if you want to get up to speed with Illustrator quickly.
You'll probably be surprised to hear that Adobe launched the very first version of Illustrator way back in 1987—over 35 years ago! Of course, it's come a long way since then, adding tons of new features (which we'll cover in this article) and being part of first Adobe Creative Suite and then the subscription-based service, Adobe Creative Cloud.
But what is Adobe Illustrator used for? Well, here's how Adobe describes it:
"The industry-standard vector graphics app that lets you create logos, icons, drawings, typography, and complex illustrations for any medium"
That covers it pretty well. Because Illustrator is a vector-based design app, you can create beautifully crisp, detailed results that you can scale up as much as you want, without losing quality. So Illustrator is great for artists, logo designers, illustrators, and more.
To get a better idea of what you can achieve, check out this library of hundreds of free Adobe Illustrator tutorials for beginners:
Free Adobe Illustrator Tutorials
We'll cover more of Illustrator's features below, with separate sections on drawing, logo design, text effects, patterns, and more. But if you want to jump right in and start learning from A to Z, check out these two comprehensive Illustrator courses.
How to Draw in Adobe Illustrator
Want to learn how to draw in Illustrator? We've got the perfect tutorial for you. Monika Zagrobelna takes you through the whole process of drawing this cute baby tiger chasing a butterfly. No graphics tablet required!
If you prefer to learn by watching a video, don't worry—you can find detailed instructions to create the same drawing in Illustrator in the video below:
Illustrator Logo Design
Adobe Illustrator is perfect for creating logos because its powerful features help you create vector artwork with precision, and the results can be scaled up or down without loss of quality. So the logo can be used on a pen or a billboard!
In this section, we'll look at how to create a logo in Adobe Illustrator. The video on the right is an excellent starting point.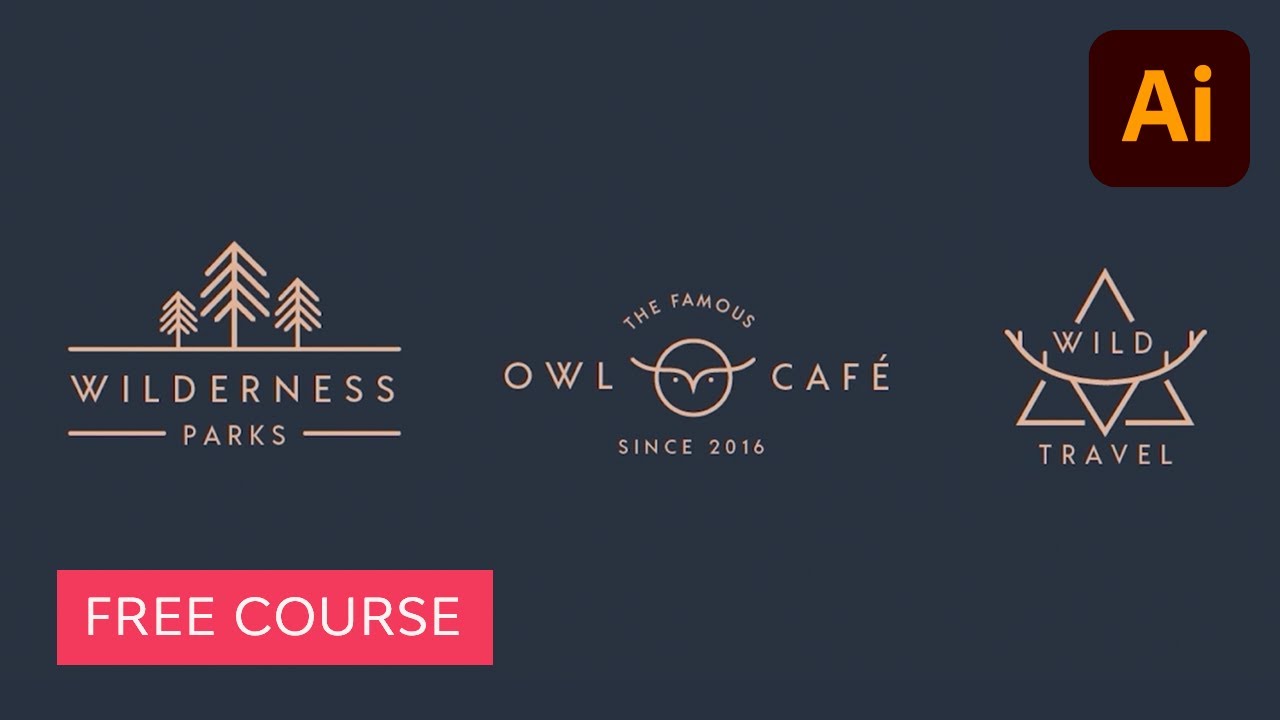 Logos can take so many different forms, from corporate to playful. It all depends on the brand and what you want to communicate with your design. Check out these tutorials to learn how to make a logo in Illustrator in a range of different styles.
You can also learn with one of these video tutorials: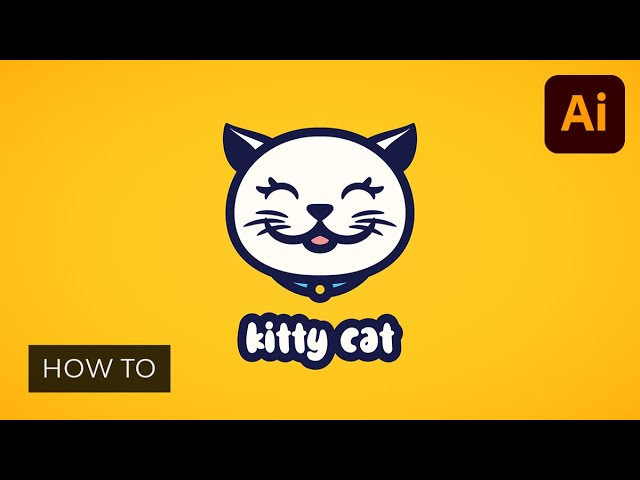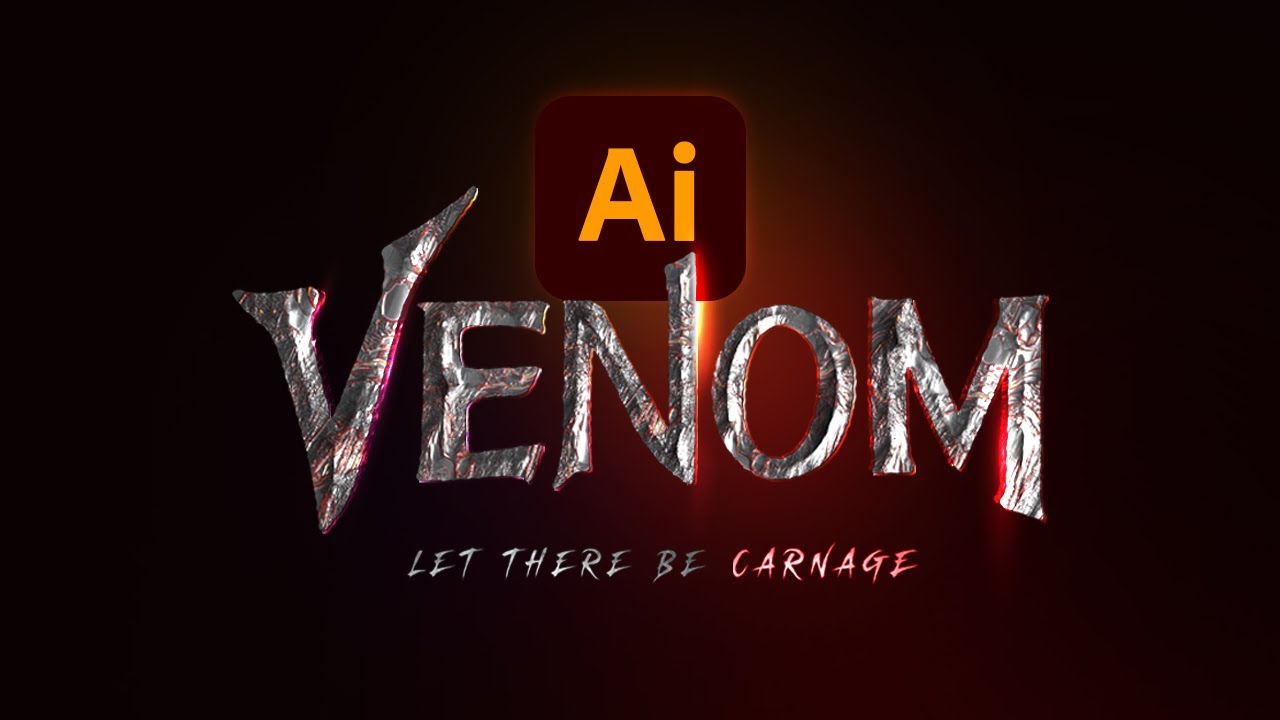 Need some Illustrator logo design inspiration? Check out these examples:
Explore thousands of professional logo templates on Envato Elements:
Working With Fonts in Illustrator
It's easy to work with fonts in Illustrator. You don't need to worry about how to add fonts to Adobe Illustrator—if a font is installed on your computer, you can use it in Illustrator. Simple! Here are some great fonts to install and use in your designs:
Once you've got some creative fonts installed, you'll need to make some adjustments to things like the size, leading, tracking, and kerning. You can do all of that in the Character panel, and this video gives you a full rundown: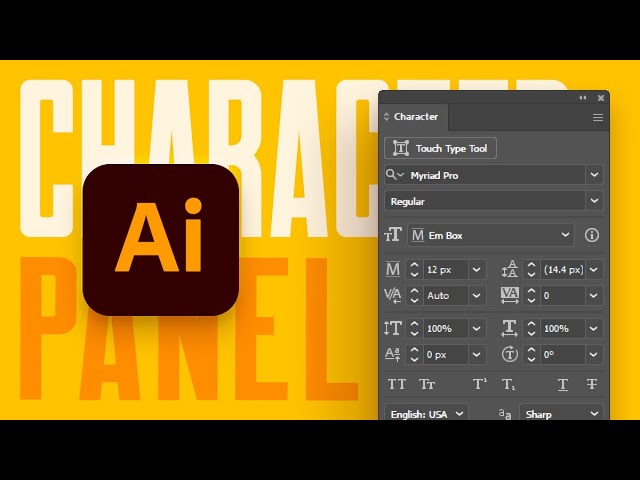 If you want detailed individual guides to creating things like small caps, subscript, and ligatures, check out these Adobe Illustrator font tutorials:
Or if you want to apply a distressed effect to any font, here's how it's done: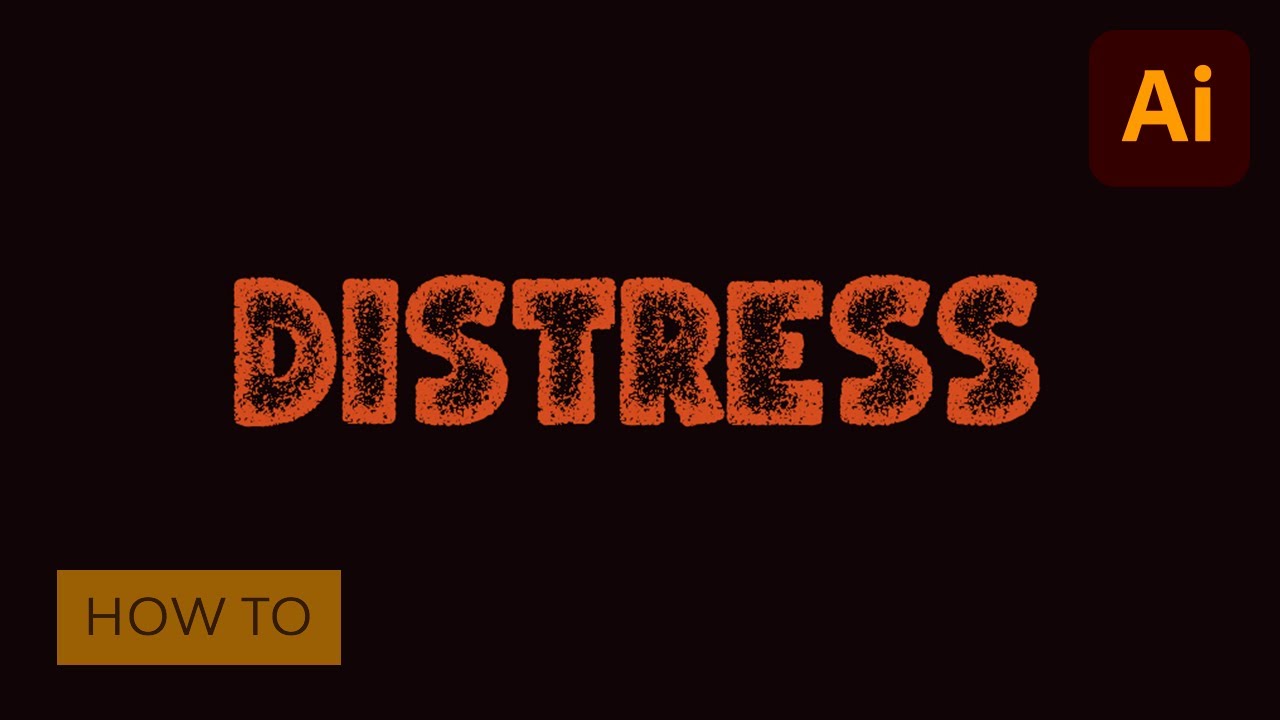 Text Effects in Illustrator
A fun thing to do in Illustrator is to create text effects in a range of different styles. Discover how to create text effects in Illustrator in these free tutorials:
The best way to learn how to add effects to text in Illustrator is to get some hands-on practice by choosing an effect you like and following a tutorial to see how to create it. Here are a few Illustrator text effect tutorials to whet your appetite:
And here are some video tutorials on creating a 3D text effect in Illustrator and more.
Need more inspiration? You can find some beautiful Illustrator text effect templates on Envato Elements. And the best part is that they're ready-made effects and are very easy to use, so they're perfect if you don't want to spend time creating an effect from scratch. Flick through the gallery below to explore the possibilities.
Patterns, Vectors, and Textures in Illustrator
We've covered drawing, logo design, and text, but we're only just getting started! Illustrator is also great for creating vector patterns and textures. Read our detailed guide to find out how to make a pattern in Illustrator:
Prefer to watch a video? Try these ones:
Create a Monogram Pattern
The process for making patterns in Illustrator is often the same: start by creating a design, and then make a tile so that you can create a repeating pattern. See how it works with a monogram in this video.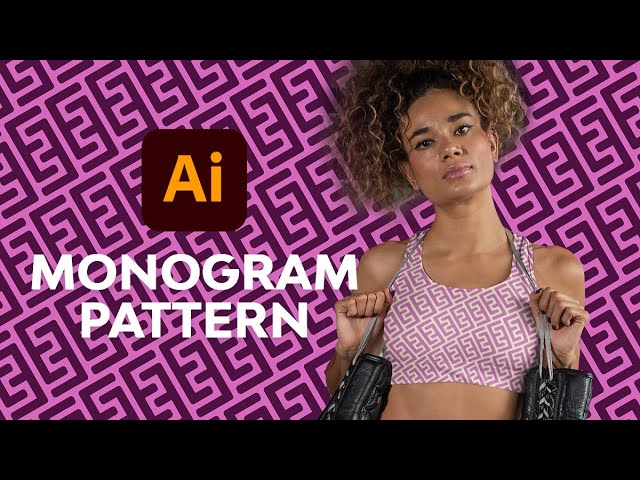 Basic Guide to Illustrator Patterns
If you're new to making patterns in Illustrator and want a beginner's guide, this is a great video to watch. It introduces you to Illustrator's built-in patterns, shows you around the Pattern Options panel, and then goes through the process of creating a seamless pattern.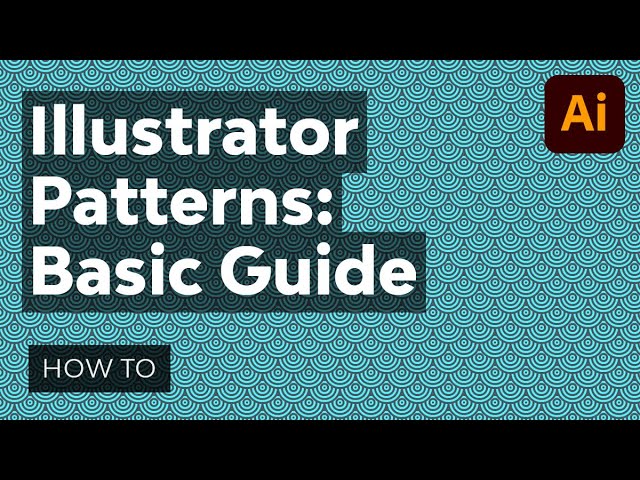 Creating Illustrator textures is also a rewarding thing to do, but it can be time-consuming. So check out this comprehensive guide to make the process easier:
And yes, there's a video version of this one too: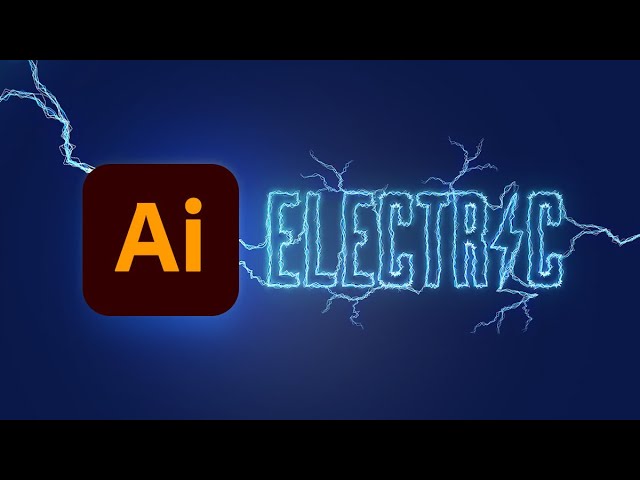 Once you've mastered the basics, why not try one of our in-depth tutorials to see how to add texture in Illustrator in some practical projects. You can create a paper texture in Illustrator, a grunge or distressed texture in Illustrator, and much more.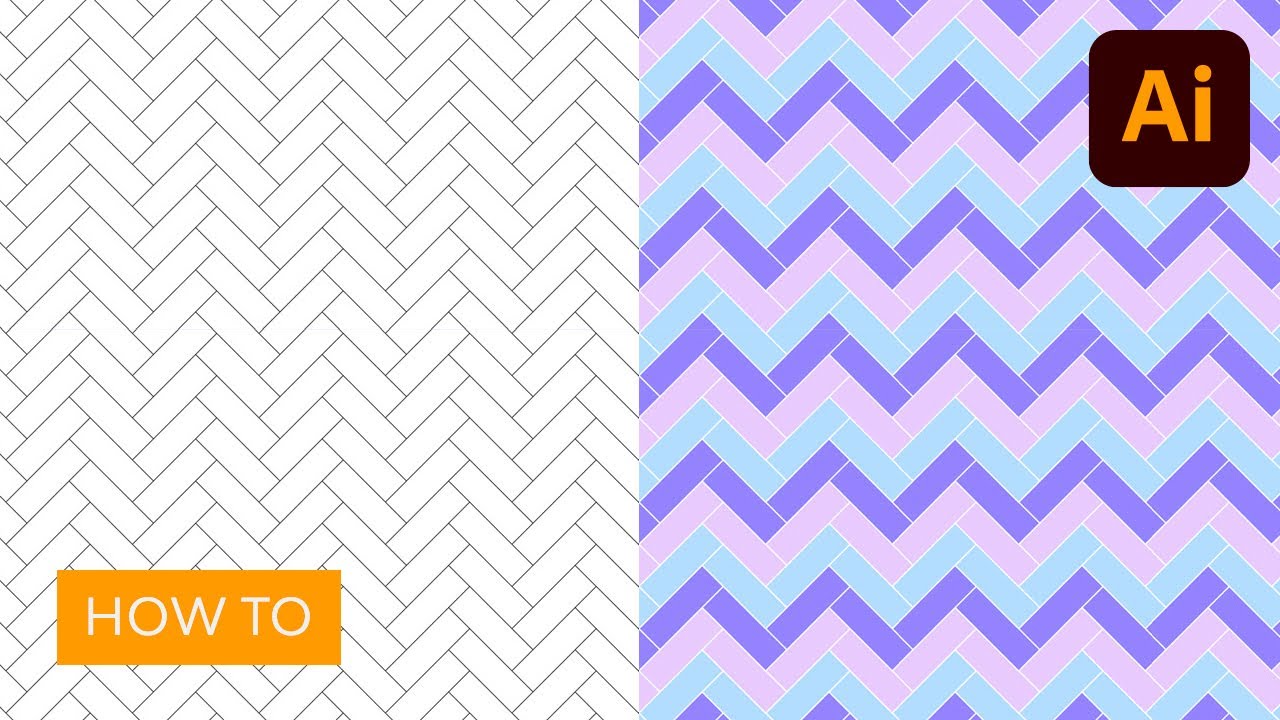 And if you prefer to download ready-made Illustrator textures that you can just apply to your designs right away, you can find them here:
Brushes in Illustrator
Working with brushes in Illustrator is a dream. Of course, you can use simple brushes for your regular drawing needs, but did you know that you can use specialized brushes to achieve so much more? For example, you could use a watercolor brush in Illustrator to create a painting effect, or a hair brush to create realistic hair. Find out more in our video guide to Adobe Illustrator brushes.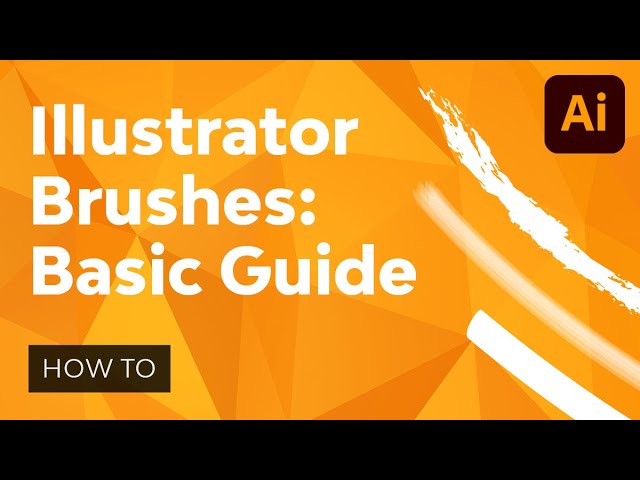 Intrigued by the prospect of creating a watercolor brush in Illustrator? Watch this video to see how it's done: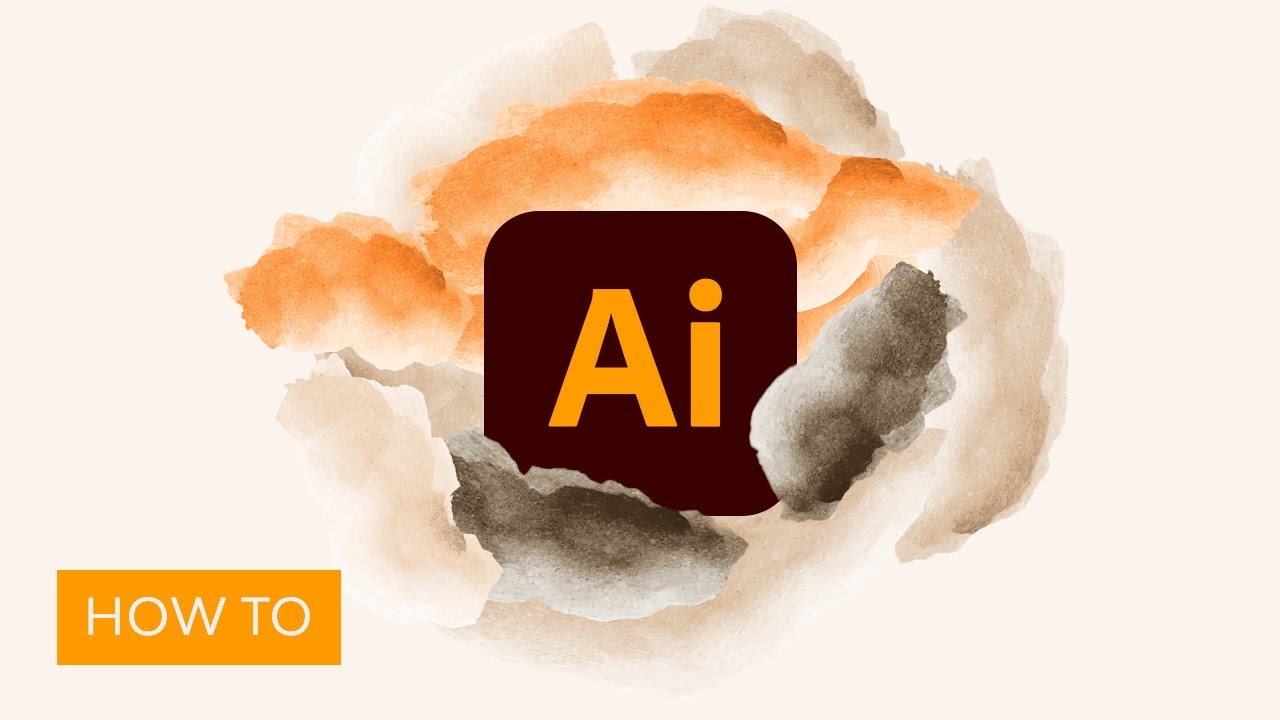 How to Use Illustrator Brushes
If you need to get up to speed on some of the basics like how to install brushes and how to change the brush size in Illustrator, check out these tutorials:
How to Make a Brush in Illustrator
When you're familiar with how brushes work, maybe you want to start creating your own. The possibilities are endless! You could make Illustrator texture brushes, ink brushes, paint brushes, and more. Check out these tutorials for more ideas and instructions on how to make a brush in Illustrator:
Download Illustrator Brushes
Or maybe you don't want to make your own brushes—you just want to download professionally made Adobe Illustrator brushes and start using them. If so, check out our list of free Illustrator brushes or try one of these great options:
Coolest AI Videos
Let's finish off this article with a selection of cool Adobe Illustrator tutorials for beginners, all available on YouTube. Sit back and watch them to get some inspiration, or fire up Illustrator and follow along to create the same amazing effects yourself!
Engraving Effect
Take a simple photo, and make it look like a detailed engraving. That's the premise of this video tutorial, and it's a great way to pick up some new Illustrator skills while creating an amazing effect.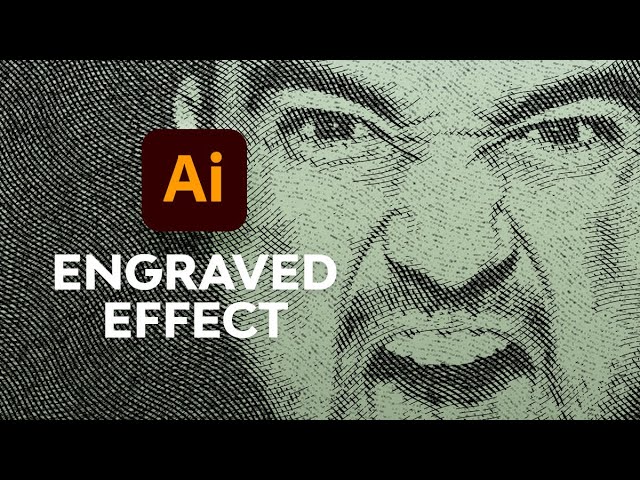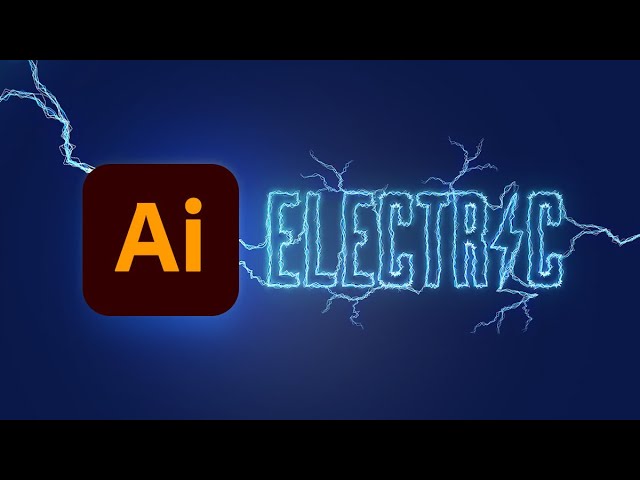 Lightning Text Effect
There's nothing more dramatic than a bolt of lightning, so learn how to create a lightning text effect in Illustrator to give your designs a touch of electricity!
Embroidered Patch Style
Why not use digital art to mimic an older, more traditional art form? In this video tutorial, you'll learn how to add texture in Illustrator by creating a beautiful embroidered patch style.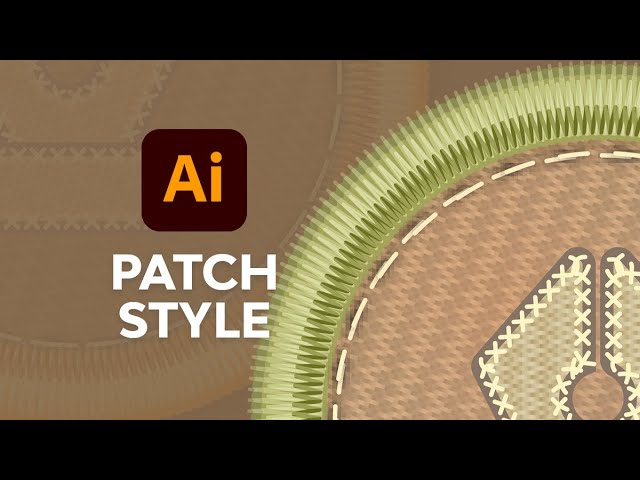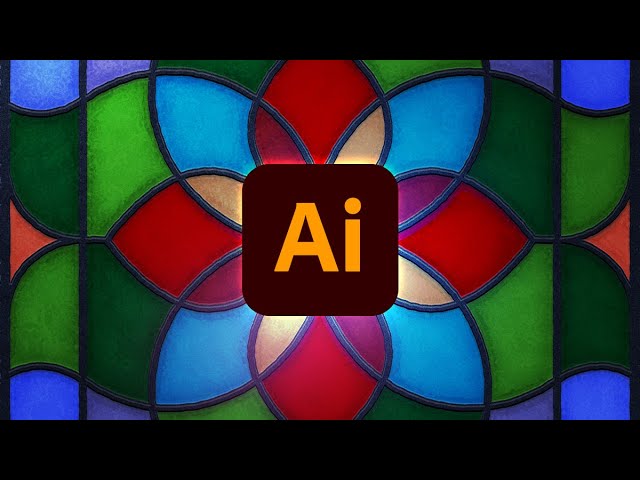 Stained Glass Effect
Here's another traditional style: the kind of stained glass you see in the windows of old churches. It may seem difficult to create it in Illustrator, but this step-by-step video tutorial makes it look easy!
More Illustrator Resources!
In this article, we've covered some key aspects of Adobe Illustrator and showed you what you can use it for. We've also linked to a ton of resources to help you learn more and create more.
But if that wasn't enough, don't worry—we're going to finish off with six recommended Illustrator templates and add-ons that you can use to take your design work to the next level.