The importance of web design is known to almost all entrepreneurs who are looking forward to venture in this swarming market. Be it in any field, the level of competition is skyrocketing thick and fast. In order to keep up with this volatility, entrepreneurs are in a constant endeavor to improve their online presence.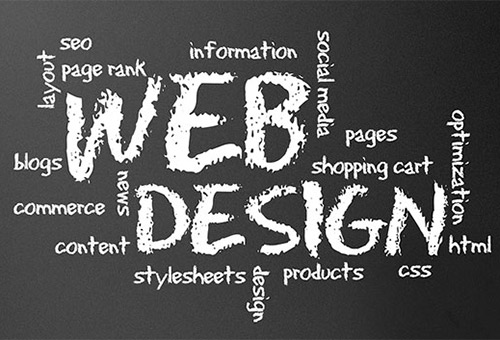 Web design is a sheer way of enhancing your web persona. Studies were conducted among businesses of the same niche. And it was found out that those that had a better web design enjoyed greater ROI at the end of a financial year. However, there wasn't much of a difference in the services they offered. So it can be made out from this that, the online presence matters a lot when it comes to business.
How Can Web Design Help
The scope of web design has improved vastly over the years. There have been newer techniques that have made the progress all the more streamlined and organized. Following are some of the ways in which a good web design can help your business not only to stand the test of time but also to flourish considerably.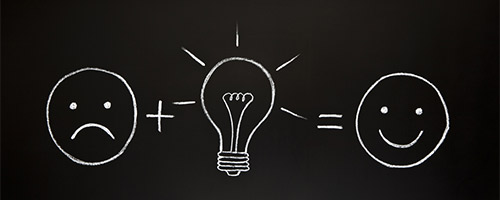 Easy to navigate – As stated earlier, with every passing day the search engines are being swarmed by new websites and that adds to the humongous pressure on the existing businesses. Now this is a good web design can help you a lot. It has been found that many sites do get a good amount of traffic inflow but the conversion rate is too low and experts attribute that too poor web site design and development. A good designer help in making your website look great and simultaneously make it user-friendly.

Target audiences – In order to reach or grab the attention of the target audiences, a proper web design is a must. You need to sort out your needs in the first place and then decide on how to reach your customers. Once you let your web designer know about your target audience, they will optimize your website accordingly and make sure that it helps in drawing the attention of such folks.

SEO friendly designs – A good web-design will be SEO friendly and that will help in boosting your web presence further. Each and every entrepreneur looks to get a good rank on the search engines and for that to happen you need to make sure that the pages are designed in accordance to the SEO guidelines. Things like meta tags, Content structure, H1 tittles, H2 titles should be checked and should be constructed in a manner that would be helpful for your target audiences. If your services are meant for any particular community then you can add something relevant to that community.

Optimized Content – Content plays an important role in any business or website. It is the first thing that a reader focuses on. That is something that helps visitors to get a fair idea on your services. A good designer will properly optimize the contents and present them in a good shape.

Holistic information – You cannot afford to let go off any useful information from our site. Moreover you should also make sure that all the necessary information are preset on the home page itself. That would help customers to get access to it quite easily. The ultimate aim should be to present all the relevant and important things about your business to your customers quite easily. A good designer can help you with his, they can easily put all the important things in a systematically and present it on the website in an organized fashion, so that your visitors get easy access to all that they are looking for.
The Latest Updates and Tips on Web Design
There are various techniques that are being used every day in order to improve expand the scope of web design. Experts have suggested or rather focused on some ways that they feel will be quite useful in 2013 and onwards. In order to beat the heavy competition on the online arena, one needs to make sure that the best of techniques are implemented. So here's presenting a quick look at all such strategies that can help you to yield great results for your site.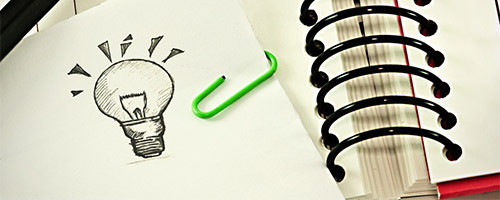 Focus on Typography – The thing on which one mostly emphasizes on is the text, without a great text in the first place you will not be able to hold on to the attention of your customers leave apart converting them into buyers. Now, once you are doe with the content make sure that the content is designed in the best possible way and this is where typography plays such an important role. Advanced technologies such as Cufon, SIFR are quite helpful in this context.You should also focus on things like readability issues that take place with different fonts and fix them so that it is not a tough one for your users to decipher what is written on the page.

Emphasize more on SEO Techniques – The latest trend is to opt for a site that offers the benefit of SEO. The role of search engine optimization is quite vital in online marketing. Without that you will not be able to get the best of results. Owing to steep competition among rivals to fare better on the search engine results Pages (SERP's), the need to focus on SEO has become so important. A good web designer will implement such techniques and make sure that all the aspects of the website is properly managed and optimized. This will also help you to get more referrals from your esteemed clients which will eventually boost your business.

Utilizing the JavaScript – You might be wondering if I have mistaken this for web development tips. Well not really, the gurus or experts in the field of web design are emphasizing more on this. The knowledge of a java script is of utmost importance when it comes to web design. As a web design professional one must have a considerable knowledge on the core concepts of Java Scripts.

Opt for Tutorials – Tutorials might seem long and boring to some, but take my word, they are pretty useful in the context of web design. Tutorials open up new avenues for tour to learn new things. The best part of resorting to the help of tutorial is that it will help you to implement more techniques in the software that you deal with. There are numerous online tutorials that you can opt for. These impart hands on knowledge on design, coding and other stuffs. The best part is, unlike following books you will be able to comprehend things better with tutorials.

Communicate like a pro – A better communication is of utmost importance in web design. Your clients will ask you for reports or project status and that are when you will have to present it to them logically. You need to have great communicators who will help clients to understand how the implemented strategies are going to help them. You will be surprised to know that the very tone of the communicator plays a decisive role on whether the client feels confident or not. A communication will help in getting new projects.

HTML 5 – The use of HTML 5 is something that cannot e done without especially after considering the fact that millions use their mobile phones to access the internet. Unlike computers it a site takes more time to load on the mobile. This can however be managed with the help of HTML5 technology. So make sure that you have implemented this technique. In order to make a website more effective and attractive designers add animations, flashy designs and these make the page heavy. So, if your site has a lot of animations and flashy designs then implement HTML 5. A god number of sites have seen a sharp fall in the number of their online visitors and the lack of this technology was found out to be a prime reason. Would you not feel frustrated if a site does not open after making constant attempts?The latest version of HTML is quite effective and is much in demand. It can be implemented by developers in order to create a code that can be deciphered easily. Some of the best features of HTML 5 are Keygen, dragging, API's, graphics on screen and canvas.

Using the Grid to your advantage – The use of the grid should be done in a judicious manner. You can find many articles on the internet on how to use a grid. Once you know how to form a grid framework like the 960 gs System.

Concentrate on the basics – The basic of system should be to concentrate on the basics of web design. Often we tend to forget these. So here's a quick look at the basic techniques of web designing. So if you have missed out on any of the things get them implemented right away.

Create fresh designs – Brainstorm to find out the best of designs. You can also covert them from PSD to CSS or HTML. To be candid it is indeed time-consuming to get the best designs, so you need to be patient and careful while doing that.

Color – The colors that are used in your web pages is something that must be revised thoroughly. The color should also complement the theme of your website. If your site is related to entertainment and related stuffs, you can use dark shades and colors like red and blue.

CSS3 – This is the latest module of cascading style sheets. It has got far more advanced set of features. There have been some negative feedbacks regarding this as it is incompatible with IE and other browsers. Some of the great features of this are ' box shadow', 'border radius', The best part about this is it is quite easy to make animations.

Large headings – Though this is a bit traditional but quite still quite effective. You will be surprised to know that the concept if making the headlines big is that visitors tend to remember such things for a longer span of time. So make sure that the Headlines appear considerably bigger than the rest of the piece.
Effective Ways to Find a Great Web Designer
Following are some of the effective ways in which you can easily find a good web designer. Keep these in mind while searching for a web designer and you will be able to find the best man for the job.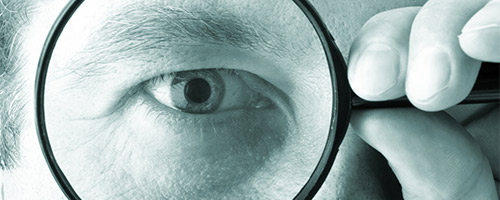 Check their portfolio – Having a look at the portfolio of the web designers is one of the best ways to check their competency. You will be able to check the earlier projects that they have worked on. By going through the portfolio you will be able to judge the capability of the service provider in various aspects.

Search on the Leading search engines – A simple search on the leading search engines will help you to get an idea on the rank that they hold. If you are hiring an SEO company for this purpose, checking the rank is an important thing. If a company does not hold a good rank then it is advisable not to opt for their services. After all, if they cannot help themselves in obtaining a good rank then how can they help you?

Experience – Check the experience of the company as well. It is quite obvious that a company that has more experience will certainly be more acquainted with the latest strategies and techniques. Especially when it comes to web design, you should look for experienced campaigners as they will have more on heir kitty than what a relatively new site will be able to offer.

Cost – The price that is charged by the designing company should also be checked. A good research will help you to find the best of the offers. However, before finalizing a deal check out if the company suffices the above mentioned points.

So these are some of the most essential thongs to bear in mind regarding web design and its various aspects. On a concluding note it can be said that web design indeed plays a pivotal role in enhancing your website's presence in this vast online platforms and helps it to create a hallmark of its own. So research properly and choose wisely in order to take your business to a whole new level.
Image Credits – shutterstock.com