Note-taking is a simple yet essential activity for businesses and general consumers as well. There are tons of note-taking apps for Android, ranging from simple to advanced. 
Some of the uses of note-taking apps include:
recording meetings
jotting down ideas
shared editing of a document
In this post, I'll show you some of the best free Android note apps on the web. Then I'll show you how you can build and customize your own note app!
Qualities of a Good Note-Taking App
The perfect note-taking app will have the following qualities:
Simplicity: a simple UI or interface is the perfect ingredient for the ideal note-taking application. Users want to be able to open the app and get it working immediately.
Ease of use: note-taking should require as few steps as possible.
Sync across devices: the ability to sync across multiple devices ensures that users can take notes on the go.
Ability to add media: notes aren't just about text—sometimes the best way to take a note is by taking a picture.
Privacy: privacy is a key concern in the modern world. The perfect note-taking app should ensure the user's data is well protected.
The Best Note-Taking Apps for Android
There are thousands of Android note-taking app on the market to choose from, and therefore it's essential to choose the right one that fits your needs. Let's look at some of the best note apps for Android that you can get for free.
Microsoft OneNote is a multipurpose note-taking app that lets you organize your ideas and thoughts as well as planning crucial moments with a digital notepad. Whether you want to create something new, track errands, write memos, or plan a big event, OneNote has got all the features to make this possible.
Also, Microsoft OneNote lets you take notes on your phone and sync them across all your devices. OneNote also allows you to search your notes quickly and effortlessly.
Some of the most notable features of Microsoft Onenote include:
ability to place content anywhere you want using its flexible canvas
ability to save images to your notes
ability to scan documents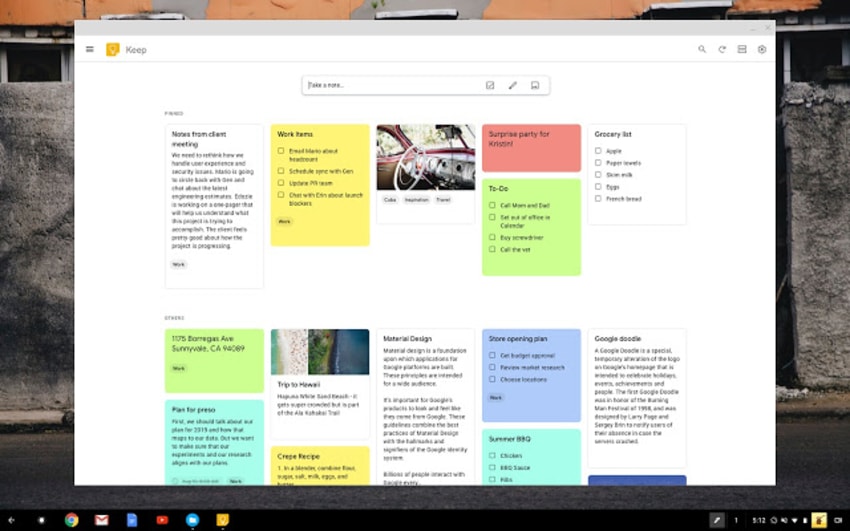 Google Keep is a simple note-taking app that allows you to quickly capture what's on your mind and get a reminder later. Google Keep works across all your devices, and everything you add syncs across all of your devices, ensuring your thoughts are always with you.
You can take notes via the following methods:
type using your onscreen keyboard
speak your note and have it automatically transcribed
take a picture of a document or receipt, and Google will pull the text out and make a note of it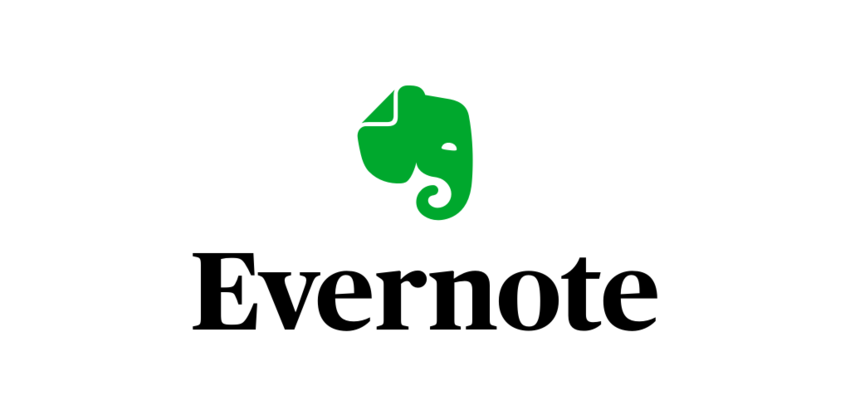 Evernote is a full-featured and powerful productivity app. It lets you take both typed and handwritten notes, create to-do lists, scan documents using your camera, and collaborate on content with others. Evernote offers many ways of creating notes such as text, photos, and video, as well as PDF and web clippings.
Evernote also allows you to sync content across all your devices, i.e. computer, tablet, and phone. For collaboration, Evernote allows you to create, share, and discuss content with your colleagues.
Keep My Notes is an easy and straightforward note-taking app for Android that comes with a variety of excellent features. Keep My Notes lets you create handwritten notes using a finger or stylus or create notes using a built-in text-to-speech feature. It also allows you to add audio to your notes. 
In terms of security, Keep My Notes lets you lock your notes with a password to protect your data. Keep My Notes also comes with light and dark themes and the ability to adjust the font color and text size when writing notes.
Additionally, Keep My Notes offers an offline backup and the ability to restore all your recorded notes.
Other features include:
notes for home screen
alarm reminders for your notes
checklist for things that need to be done
spell check
offline notepad
How to Make the Best Note-Taking App
Most people will be happy using one of the existing note-taking apps from the list above. However, if you make your own app, you can customize every aspect! And it just might be easier than you think. 
An app template makes it easy to create a mobile app.
CodeCanyon is an online marketplace that has hundreds of professional Android full app templates and builder tools. Some of these are incredibly feature-rich and well-designed. You can sometimes save days, even months, of effort by using one of them.
Let's look at some of the Android app templates that could allow you to make a note-taking app in the shortest time possible. These templates will allow you to create a note-taking app in no time—sometimes without even coding!
Android Notes is an advanced note-taking app that allows you to take notes as either text, voice, or PDF files. It is a very straightforward and powerful note-taking app that lets you create sections and organize your notes. This template also features a note encryption and locking mechanism, which ensures your notes are well protected. 
Also, Android Notes lets you backup your notes to your memory card. Other features include:
sticky note widget
ability to prepare a program on Calendar
list or grid view
note on search
reminder system
share notes via SMS, email, and Twitter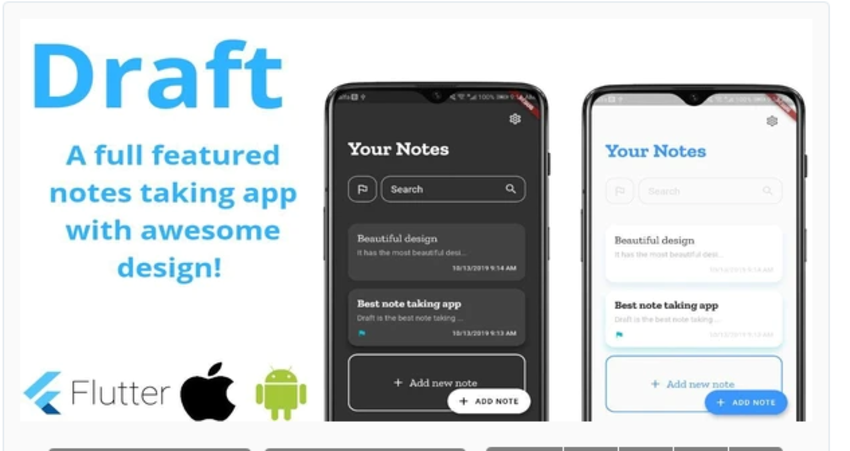 Draft is a full-featured note app template with an easy-to-use interface. It offers features such as:
beautiful design
text to speech
ability to add photos in notes
fast saving
light and dark themes, among others
It's coded in Flutter, so it works on Android or iOS.
Conclusion

Mobile apps have become an integral part of our daily life. And you have many apps to choose from, like OneNote, Evernote, etc. The right app can boost your productivity and make you feel engaged with your notes.
Not only that, but it is also now easier than ever to make a note-taking app customized to the needs of your organization. 
Full App Android Templates From CodeCanyon
CodeCanyon is an online marketplace that has hundreds of additional templates, for every kind of app and mobile platform. Save time on your next app with one of these templates!
If you have trouble deciding which template on CodeCanyon is right for you, these articles should help: